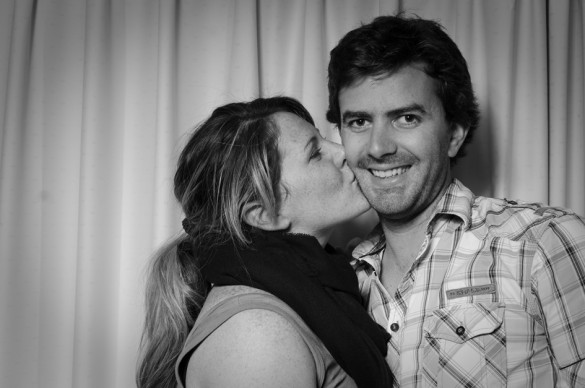 February 29. It comes around just once every four years and that makes it special, very special, particularly if you're a belle planning on proposing to her beau because, historically, today's the day to do it.
It's called The Privilege of Ladies, a longstanding leap year tradition that dates back hundreds of years: on February 29 gals wanting to propose to their guys can get down on bended knee and pop the question – and if the bloke says no or wavers, he's fined between £1 and £100, or obliged to buy her something expensive, expensive and sparkly!
Of course, these days, women can (and do) propose all the time, but this quaint tradition dates back hundreds of years to a time when women, whose behaviour and place in society was ruled by rigid conventions, wouldn't dare think of asking a man to marry her.
Because February 29 is such a rare – and therefore special – occurrence, our ancestors reasoned that the normal rules shouldn't and wouldn't apply on February 29, including traditions such as men being the ones to propose to women.
Queensland photographer Angie Simms has been waiting for today "for several years" because this evening, she will propose to the love of her life, fellow photographer, Stuart Quinn.
The couple, both 32, have been going out for more than four years and, says Angie, "we've talked about marriage, so I thought I'd take advantage of such a special day and pop the question myself."
Angie, originally from Western Australia, says she liked Stu the minute she met him and that they were instant friends. The feeling was mutual because love blossomed quickly and they've been together since.
The happy couple have just bought a house (and a dog) together and, says Angie, "we're soulmates."
"I'm going to ask today because leap years are so special and only happen ever four years, so I only have a little window where I can ask."
The twist in Angie and Stu's tale is that they wouldn't never have met had she not not tossed a 20 cent coin.
"I'd been living on the gorgeous North Sradbroke Island having come back from travelling," says Angie whose visited more than 60 countries in her three decades. "I was working in a dive shop and then taking backpackers driving and on four-wheel drive tours, but I'm a photographer by trade and I wanted to get back into it, so I applied for a job at a newspaper, but the only opening I could find was in Mildura. I didn't even know where that was."
So, armed with a coin and a map, Angie and a friend headed up a secluded hill and spent the afternoon watching whales in the hope of solving her dilemma. "It was so beautiful and I couldn't make up my mind; stay in this beautiful place or follow my passion and move to Mildura."
"I was torn and when I can't make a decision, I toss a coin. So, I decided, heads for Mildura and tails for staying on Straddie."
She tossed and the coin landed on heads. "Mildura it is," she said and moved there within the week. Just three days later, she met Stu, a fellow freelance photographer at the newspaper whose work she knew and admired.
"We were instant friends and we've been together ever since, though we had to keep it secreat at first. Hopefully, after today, we'll be together forever."
Angie plans to propose to Stu this evening on the beach – after sending Stu on a treasure hunt.
"I've got his schedule and wherever he goes today – including the hardware shop, hairdresser and even his private surfing lesson – I've left a little note and envelope with a bunch of Scrabble pieces in it, as well as clues for where he has to go next," says Ange, who has spent several weeks planning today's events. The Scrabble pieces, when combined, will spell "Will you marry me?"
"At the end of trail, I'll be waiting and I'll ask Stu to marry me. I'm pretty sure he'll say yes!"
UPDATE: March 01, 2012. Stu said yes – and was thrilled with Angie's efforts. We'll bring you more  – with pictures – shortly!
Angie and Stu run Simms Quinn photography on the Sunshine Coast and, between them have photographed dozens of weddings. Click here for a link to their website.