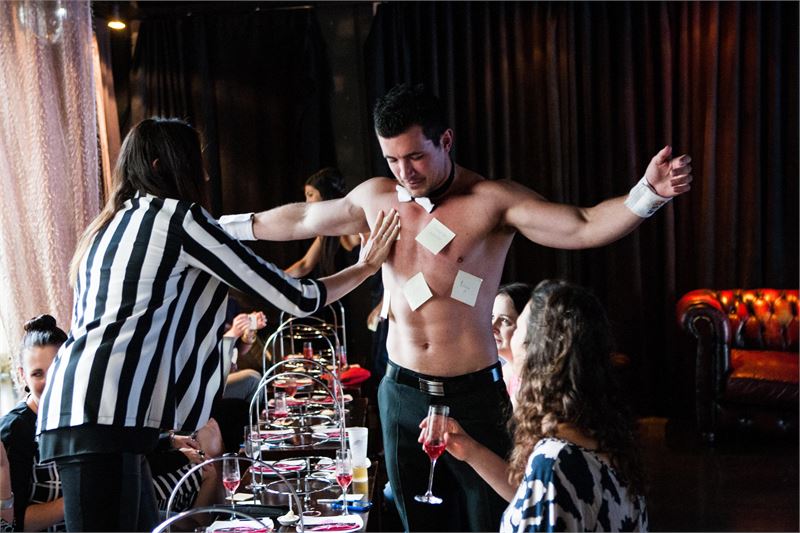 From kitchen teas to bridal showers, there's plenty of opportunities to celebrate a bride's journey to the altar.
And the crowning glory among them is the hens night, that wonderful occasion which brings together her nearest and dearest for a final blowout as a single gal.
While some options – such as dinner and cocktails – remain a classic favourite, many bridesmaids now think a bit outside the square to curate an event that reflects the bride's very personal passions and interests, be it animal encounters, a glam getaway or something a little more risqué.
Here's a selection of fresh and modern themes that are worth exploring and considering, compiled with help from Nyree Stevens from My Ultimate Hens.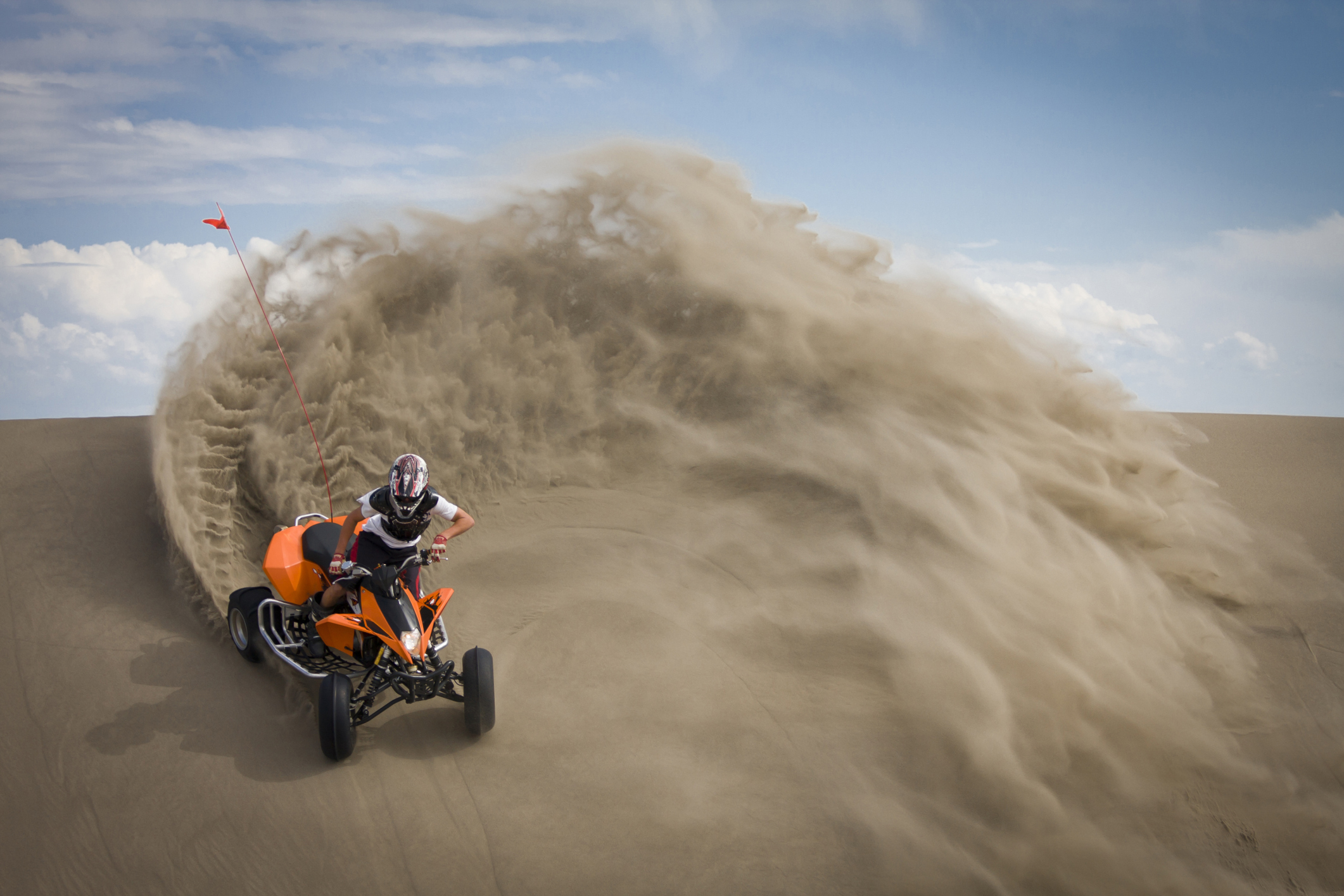 Adrenaline junkie
Because not all girls are girly girls
If your bride-to-be loves to dive into the action in the great outdoors, put the pedal to the metal in search of heart pumping – and stopping – adventure. Think reef snorkeling complete with fish feeding, Segway tours across beautiful beaches, sand tobaganning down steep inclines , quad biking on rough tracks or even jet boating complimented by a Hummer ride. Your theme for the day? "I feel the need, the need for speed."
Just make sure you take a camera to catch her in the throes of the action.
Arts and crafts
Because it's not just for Nana
Talk of crafting often evokes visions of a sedate afternoon of knitting or crochet, but hens parties can put an entirely different spin on it. For starters, you'll want to make sure your bride has a glass of champagne in her hand at all times. Then step it up a notch with options such as life drawing classes – where gorgeous male models bring the eye candy without the risqué – flower arranging classes to turn blooms into beautiful creations or even a jewellery making workshop that gives fashionable insights into creating bling from beads. It's all about the perfect combination of pretty and practical. As a bonus, you might also pick up skills that could translate into a DIY wedding.
 All about the dance
Because everyone loves to bust a move
It wouldn't be a hens night without dancing, so why not make it the focal point of your celebration. One glamorous idea – again with a glass of champagne in hand – is to unleash your inner sex kitten with a burlesque class. Don sparkles and sequins galore and master the sort of routine guaranteed to get the groom's heart racing. You could also give pole dancing a crack – trust us, it's much harder than it looks – discover your inner goddess in a fun and fantastic Bollywood masterclass or up the va va voom factor with Latin salsa, where even the music manages to be sensual. Just remember to wear appropriate shoes, including the highest heels possible if that's what makes you feel sexy!
Eat and be merry
Because it's food, food and glorious food
Chances are the bride is being careful not to overindulge before she has to squeeze into her gown. But one day off won't hurt. So make it a memorable one that can be about indulgence, DIY, or a little of both. If she's a vintage girl, consider a Ra-Ra Retro High Tea at a fifties inspired diner with a rock and roll dress code and a soundtrack that could be drawn straight from Rydell High.
Alternatively, you could embark on a wine-tasting tour, don aprons for a cupcake class – with the chance to eat the evidence, including a red velvet special – or spend a very enjoyable session creating, and indulging, in chocolate, learning techniques such as tempering before taking home a box of handmade creations. After all, when something's this delicious, it can't be bad for you. Right?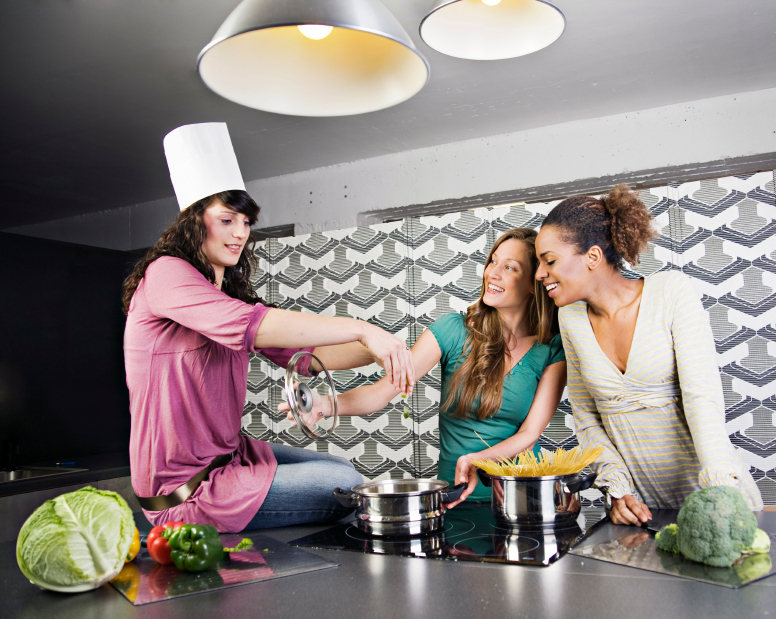 Learning experience
Because you're never too old too learn
The best lessons at school were always the ones you shared with your besties – whether you were paying attention or not – and the same applies to the grown-up world. After all, how often do you have all of your BFFs together in one place? But rest assured, we're not talking academic learning, but the fun kind. Think a focus on Trinkets and Tapas, where decadent food and cocktails are paired with the chance to create a vintage-inspired necklace. Or the chance to make like Adriano Zumbo and fashion a set of perfect macarons. Throw in a glass of champagne (are you seeing a theme here?) and we guarantee guests will all put in an A+ for effort.
No matter the theme you choose, what it all boils down to is creating a hens party that celebrates the bride to a T.
And this focus on individuality is something that holds true with Nyree, who has created thousands of exclusive and all-inclusive experiences across the country, from dolphin feeding and limousine treasure hunts to tapas and tarot sessions and retro nights complete with chocolate crackles.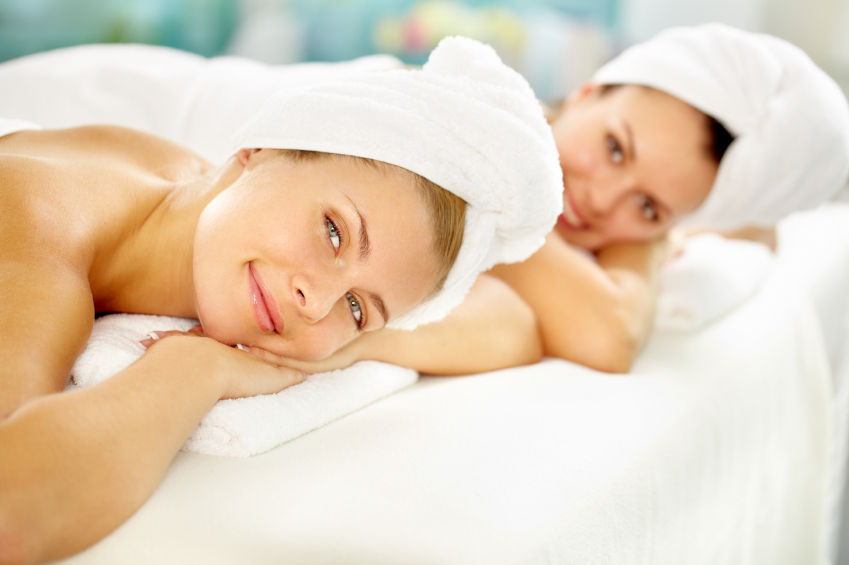 She says the most important thing to remember when planning a hens night is that "it's about her, not you".
"What I always share with people is that it's about creating the bride's perfect day", she says. You want her to walk away feeling like someone looked into her heart and brought all of her favourite things together, whether that's something traditional like a really beautiful night of dinner and cocktails, something fun like a Master Girly Chef cooking challenge (yes, it has a mystery box) or something a little more risqué, like a private Puppetry of the Penis show.
"Something else that's important to remember, is that women spin many, many plates these days – employee, mother, partner and more – so opportunities to get together with all the girls are very rare and very precious," says Nyree – a veteran hens night planner whose team lives and breathes creating perfect celebrations – who also runs My Ultimate Bucks for men.
"What this means is that the hens night becomes not just a celebration of the event itself, but a celebration of simply being together."
It's part of the reason why people look for a memorable experience, as much as a night out – something that is good fun, a good ice breaker and creates good memories to linger a lifetime.
"For example, one of our most popular options is called My Ultimate Memory Maker, where the bride enjoys a glamorous private photo shoot with her girls, enjoying champagne, cupcakes and many laughs.
"It's something they really embrace, particularly in this era of insta-selfies and uploads, where good quality photographs are something to really treasure."
And, since the unwatermarked high-res images are then supplied on DVD, they can be shared around to strengthen the connections and memories even more.
Other themes to consider, with the aim of making her feel like "one in a million, not one of a million" including pampering weekends away at five-star hotels, day spa visits and glam afternoons incorporating hair, make-up and cocktails.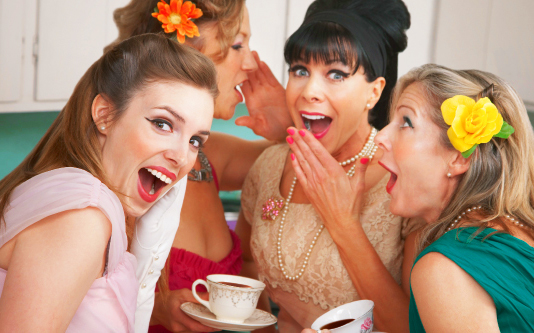 All add up to a perfect hens celebration that build on Nyree's three key rules….
Listen. Don't so much get a list of what she wants as a list of what she doesn't want. You know her already, you've been asked to be her bridesmaid or maid of honour because of the role you play in her life, so you know the interests and passions she does have. You just need to be able to weed through the options to make sure you rule out the things she would never enjoy immediately.
Don't worry too much about catering for everybody. For example, sometimes we find with our packages that people get caught up in the fact there are pregnant or underage guests who are restricted in what they can do. But ultimately, it comes back to what the hen wants. So if you have dinner on the water and then want to go to a club for cocktails, do it. Remember, nothing should stop the bride having the night she wants.
Finally, allow enough time to just celebrate. You don't want the hens party to be like a school camp, where it's activity after activity after activity. You need to build in those chiller moments where the bride can sit back and go: 'I'm just going to capture this moment in my mind because I'm with all of my best friends and we're partying and just having a wonderful time. I couldn't wish for anything more."