Easy Weddings has a bright and breezy new look aimed at helping brides-to-be get around our directory, blogs and community much more easily – and it's much prettier, too.
Our fabulous team of designers and programmers has worked for months to consolidate our very large site so that it's easier-to-navigate and new, customised backgrounds mean your favourite wedding website can reflect you and your personal wedding style much more easily.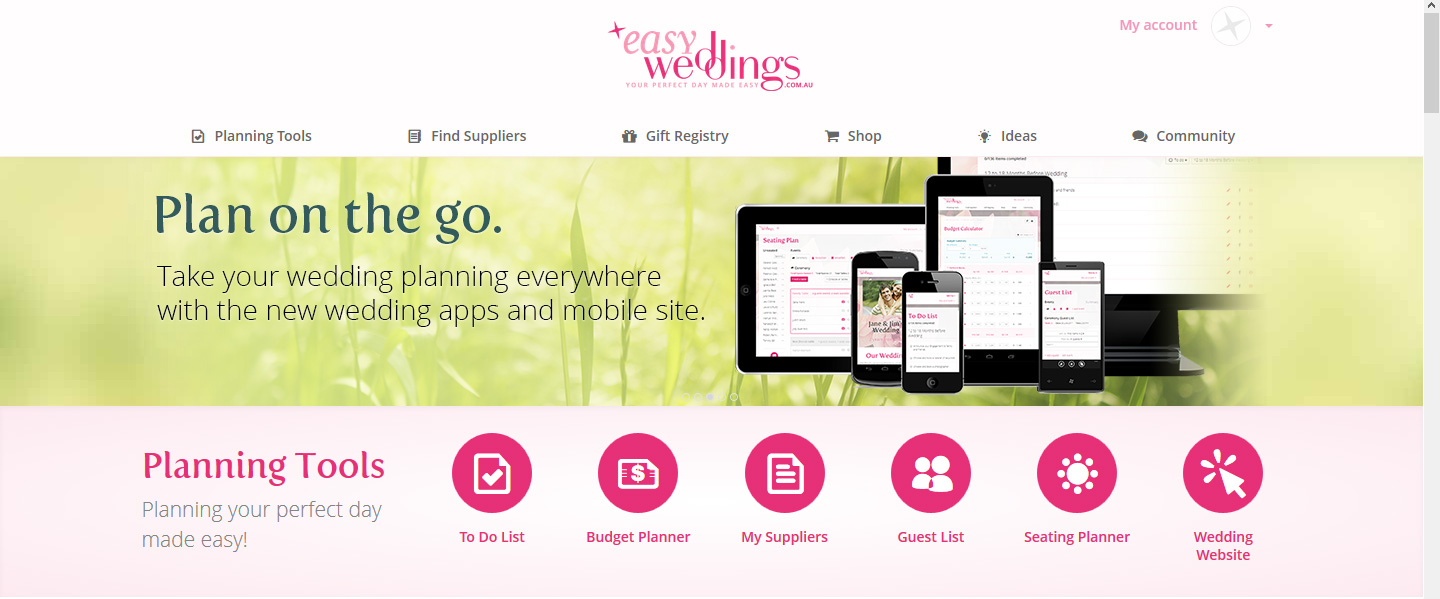 We've given the menu a facelift and broken the site into five core areas:
Get started
This is where you'll find our six awesome (and free) wedding tools;

To do List: A step-by-step checklist of things to be done before your big day
Wedding website: Share your wedding news and progress with this free wedding site
Budget calculator: Keep track of all spending associated with your big day
Guest list: See which guests are coming and which guests are not in one view
Seating planner: Organize your guest seating visually with this drag and drop tool
Wedding planner: A contact list of all the suppliers you'll use for your wedding day
Wedding directory:
This is where you'll be able to find your best local wedding suppliers. There are more than 4000 to choose from in all categories, from florists and photographers to wedding gowns and hens party items.
Wedding shop:
Easy Weddings' online shop is home to Australia's largest range of wedding products, everything from wedding decorations and invitations to bomboniere and bridal shoes. We've hand-picked thousands of products from Australia's top wedding suppliers and made them available through Easy Weddings' online wedding shop, so you can buy bridal items galore – all from one place.
Also, our transactions are encrypted, so they are absolutely secure! Easy Weddings is an award-winning business that has more than a decade's experience in the wedding industry! We've helped more than 400,000 couples marry, so we know weddings as well as what brides want – and need – for their big day
Wedding ideas:
This is where you'll find ideas galore, for wedding music, for garden wedding locations and, of course, LOTS of wedding dresses.
Community:
Click here to join tens of thousands of Australian brides-to-be to discuss anything wedding related. We've got blogs, a massive forum, wedding news, views and tips as well as celebrity wedding stories and advice in our Ask Samantha column.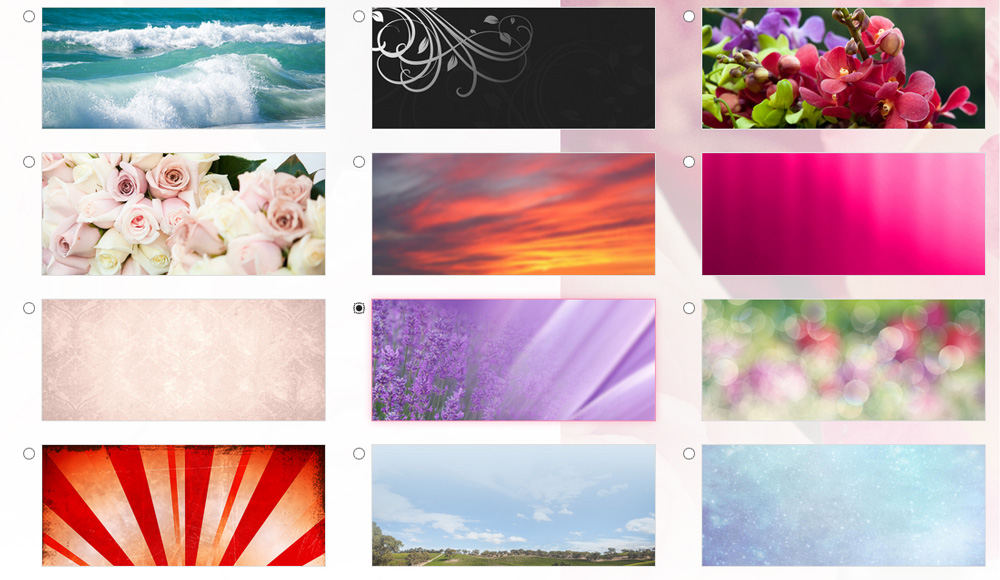 We LOVE our personalised backgrounds, which let you bring your own wedding style to Easy Weddings!
We hope that you like the changes as much as we do and, though we're live, you may find one or two gremlins we're not yet aware of (or are fixing). If you see anything you think we should know about, please drop us an email (and don't forget to tell us what browser you're using).