Wedding hairstyles can be more complex than you imagine and there are plenty of different styles to choose from as well as accessories to add to them. Here are a few of the wedding hairstyles and bridal hair accessories you might come across.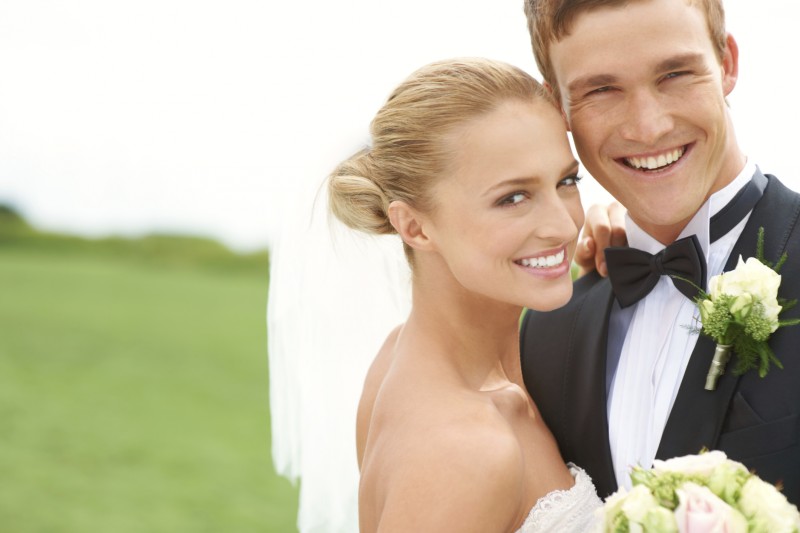 An up do
The up do is an umbrella term for those styles for which the hair has to be swept up. Falling in this category are such things as French twists and buns. They can also be complemented with tendrils of loose hair to frame the face.
A bun
The bun is a ponytail wrapped around itself and secured in place to form a sphere. Fake buns will be necessary should you not have very long or thick locks, with the hair you do have wrapped around these. A high bun can emphasise the neck while an unstructured low variation is considered to be less formal.
A chignon
Very much like a bun, a chignon is a low knot of hair positioned at the base of the head. While it can be formed with a ponytail, it more often than not involves a braid for those with longer hair.
A French twist
The classic French twist consists of the hair being pulled back, twisted and pinned to the back of the head. For a tousled style, leave the ends loose, or tucked them away for something more elegant.
A headband
The material headband, as opposed to the semicircular Alice band, fits snugly and is worn all the way around the head, with double bands involving two slim bands running parallel. Those with curly hair may be best off considering a wide headband.
A barrette
'Barrette' was originally an American terms though has been widely adopted throughout the hair industry. The barrette refers to a clip or slide that is used either to pin hair out of the way, to hold it back in a half up do or as an accessory, with sparkly barrettes being currently on-trend.
A tiara
Tiaras are versatile jewelled semi-circles that are worn at the crown. A loop on either end allows it to be attached to head for security. They can be worn with almost any hairstyle and are typically associated with princesses.
A side band
The side band is a modern variation on the traditional headband with a material flower or other adornment positioned to one side.

A bunwrap
A bunwrap is placed around a bun to add an extra wow factor. Traditionally they are made of ribbon but can also be made from wire with crystals and beads.
A hair comb
A hair comb with long teeth will be used as an accessory to fasten hair into an up do, with the part of the comb that is visible, adorned with flowers or even pearls. Veils can also be attached to combs at the top of the head.
A pixie style
The pixie style contrasts very short layered hair at the back with longer, straight locks at the front. It is an extension of the cropped bob and can look fantastic worn with a side band. You'll do well to keep the pixie in mind should you have short hair.
A French braid
A French braid is another name for the three-stranded braid that is woven neatly and tightly to the head. Such braids are useful for controlling wild hair and can be worn to complement a super-feminine look.  It can begin at the crown and move down towards the back of the head, or can be made to sit across the top of the forehead.
A backpiece
A backpiece is a hair clip or comb that is fastened to the back of the head and can be found most commonly beneath an up do. The backpiece will then have the veil attached and accessorised accordingly.
A hair wreath
Consider a wreath (a garland or crown of flowers, leaves and twigs) should you be planning an outdoor event. A wreath sits on top of the head and should be worn with loose waves or a tousled up do.
Use Easy Weddings to connect with your dream wedding suppliers.
Browse the directory and start planning today!