Weddings have so many different important elements to them. There is picking the right venue, flowers, cake, the rings, and of course, there is picking the perfect wedding dress. Each of these elements is incredibly important in their own right. There is one other item related to a wedding that is extremely important and takes a great deal of consideration to ensure the couple picks the perfect one, and that is the song for the first dance as man and wife. Some couples choose to pick their song from a random list of romantic songs while others have a special song that they consider "their song." If you are getting married and you and your fiancé do not have a song here is a list of 20 first dance songs that will work perfectly for that very important first dance.
1. Etta James – At Last
This song is complete and utter romance. Etta James voice is deep, rich, and full of soul. She expresses how after years of loneliness true love has made its way to her life. Countless couples choose to use this as their first dance song regardless of age.
2. Percy Sledge – When a Man Loves a Woman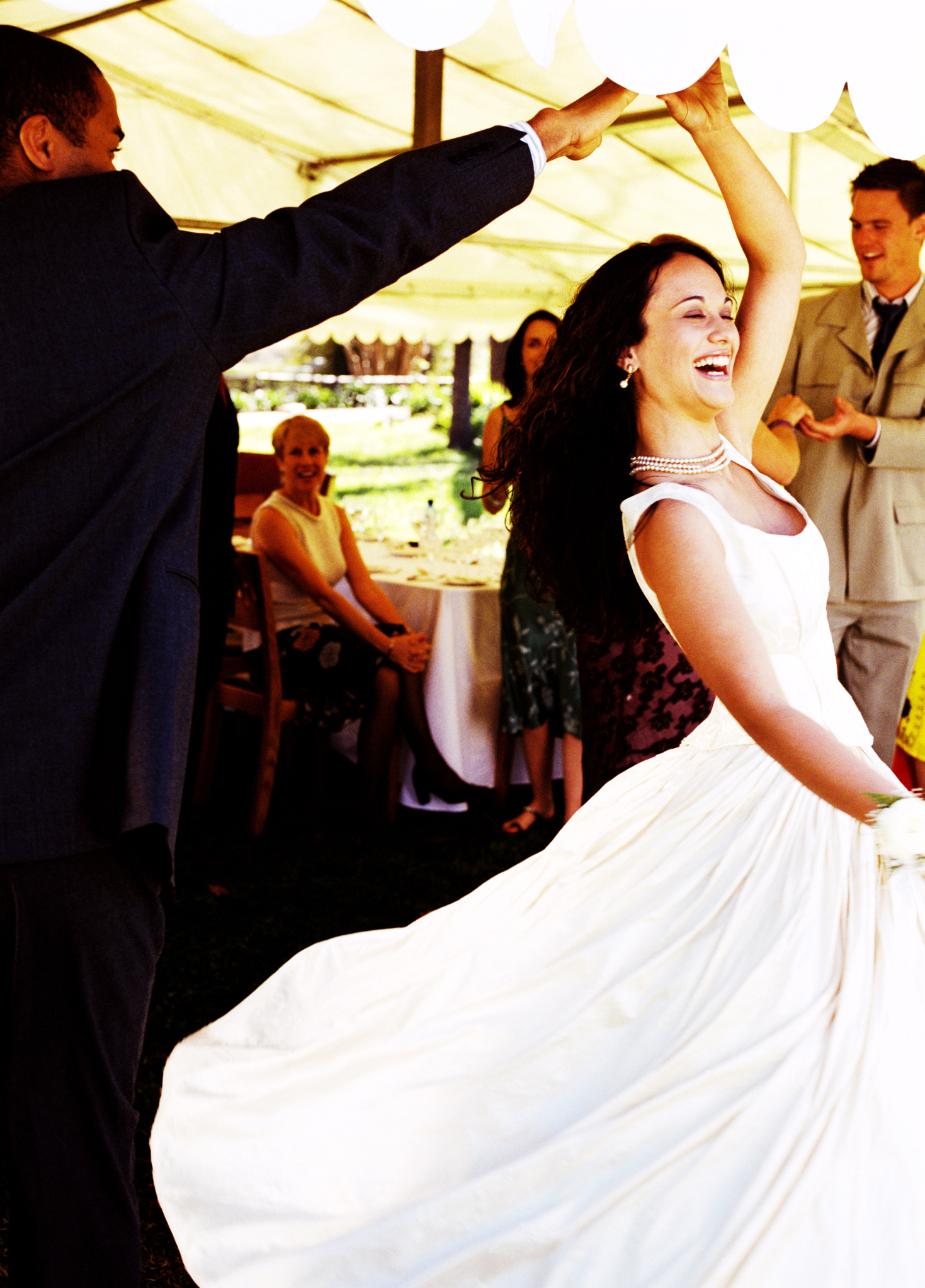 This classic R&B tune is an excellent option for a first dance. It so eloquently expresses what a man will do when he truly loves a woman. Percy Sledge sings about how a man will do anything for the woman that he loves to keep her in his life on the condition that she treats him right.
3. Heatwave – Always and Forever
This beautiful slow jam is a great first dance for a newly married couple. The lyrics express how one person will love the other always and forever. Newly married couples that want a classic R&B love song, will find this to be an ideal song for their first dance.
4. Nat King Cole – Unforgettable
That first dance is truly an unforgettable moment. This classic by Nat King Cole comments on how truly unforgettable spouses are to one another. Dancing to this song, looking into your new spouse's eyes, they truly are "Unforgettable."
5. Tony Bennett – The Way You Look Tonight
A number of people have done this song but Tony Bennett expresses such love with his smooth voice it's a must, for those looking for a classic song for their first dance. The song conveys the sentiment of how beautiful or handsome their significant other looks on the first day of the rest of their life together, but how loved they are.
6. Blake Shelton – God Gave Me You
This song is perfect for the first dance on so many levels. It talks about how special it is to have someone in our lives that will be there through all the times in life, whether they are good or bad. The lyrics, "God gave me you for the ups and downs, God gave me you for the days of doubt," express that clearly. It also comments on how much of a blessing having someone precious in our life truly is.
7. Ed Sheeran – Thinking Out Loud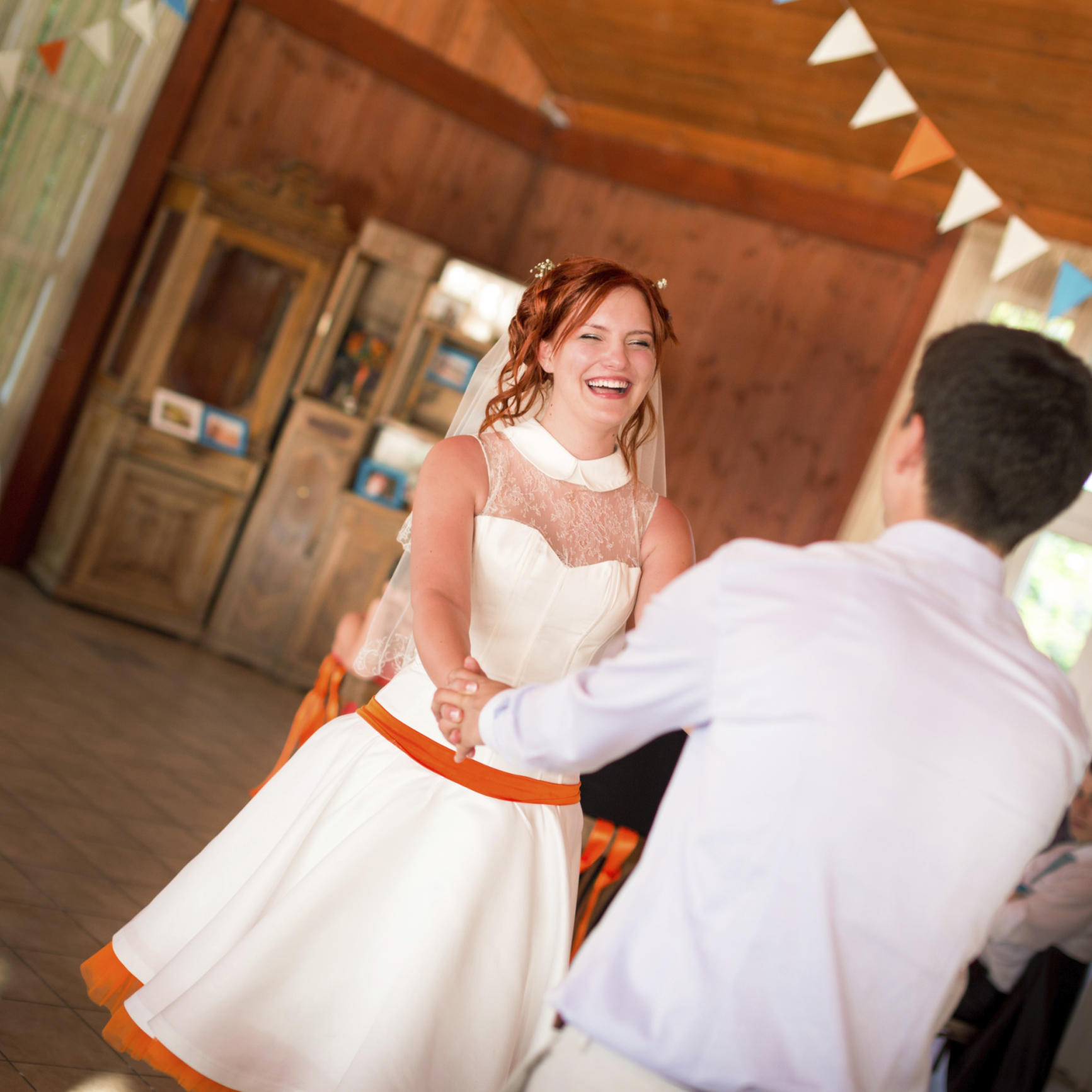 This modern romantic love song touches on how love will remain the same regardless of the changes that occur during life. Ed expresses that in the song with lyrics like, "When my hair's all but gone and my memory fades, and the crowds don't remember my name…I know you will still love me the same." One of the modern classic first dance songs!
8. Shania Twain – From This Moment On
This beautiful romantic song by Shania Twain talks about how her love is never ending and only for her one true love. The lyrics "From this moment you are the one, right beside you is where I belong," are the perfect lyrics for the start of a couple's new life together.
9. John Legend – All of Me
John Legend expresses perfectly how one person loves their spouse with every fiber of their being in this breathtakingly beautiful song. With lyrics that include, "I'll give my all to you, you're my end and my beginning," this song conveys how the couple are tied together from beginning to end. He also shares how the love is there regardless of flaws and imperfections.
10. Fankie Valli– Can't Take My Eyes off You
If you and your fiancé love the older classic music then Frankie Valli's "Can't Take My Eyes off You," is an excellent first dance choice. It has a romantic and touching sentiment. With lyrics that include, "You're just too good to be true, Can't take my eyes off of you," the song is perfect for a first dance.
11. Elvis Presley – Can't Help Falling in Love
This classic by the King of music himself expresses perfectly how sometimes we just cannot help falling in love with someone. Elvis expresses in the song how, "some things are meant to be." It is an excellent first dance option for young and old alike.
12. Celine Dion – My Heart Will Go On
Although this song captures perfectly how love does not end even with the death of a loved one, it is perfect for a first dance. The lyrics comment on how true love lasts forever, whether a couple is together, or separated for a time. Despite its attachment to the movie, Titanic, this is an incredible first dance option.
13. Whitney Houston – I Will Always Love You
Whitney Houston's vocals on this song are flawless. Although the song may talk of someone leaving another, the lyrics express that together or apart, some love is eternal. With this message, this song makes for an excellent first dance choice for any happy, loving couple.
14. Train – Marry Me
There is something magical when love comes into your life. This song expresses so eloquently how when you know you have met the one, do not hesitate, take the plunge, and spend a lifetime together. The combination of the lyrics, the strumming of the guitar, and the sentiment make this an excellent first dance.
15. Justin Timberlake – Mirrors
This modern love song may be a bit more up-tempo but it does not lack in expressing what the special bond between two people consists of. The inspiration for the song was the marriage of Justin's own grandparents. Justin conveyed through his performance how a spouse is the other half of the other, that they are like, "a mirror, my mirror staring back at me."
16. Nickelback – Never Gonna Be Alone
This song with more of a rock feel to it is an excellent first dance option. Throughout the song, the lyrics express how one person is always going to be there for the other, no matter what life may bring. As a couple starts their life together, it is nice to know that they will always have someone loving them unconditionally who will stand by their side.
17. Lifehouse – You and Me
When gracing the dance floor for the first time as man and wife this song is perfect. It talks about how someone is so in love with the other that when they are together no one else exists. It expresses how the love they have for the other person will never end and they only want to be with their beloved.
18. Christina Perri – A Thousand Years
This beautiful song so perfectly expresses how wonderful and scary it is to be in front of the one true love of your life. You feel as though you have loved them your entire life and that you cannot wait to spend your life with them. The lyrics also express how once you have found your love that love will never end.
19. Lionel Richie & Diana Ross – Endless Love
This class R&B love song by Lionel Richie and Diana Ross captures perfectly the love shared between couples. Making this their first dance, a couple is showing everyone there that their love is something endless. The lyrics, "Two hearts, two hearts that beat as one, our lives have just begun," beautifully express the start of marital bliss beginning between the newlyweds.
20. The Righteous Brothers – Unchained Melody
The Righteous Brothers created a song of endearing love with Unchained Melody. The song expresses the hunger someone can feel for the object of their affection. It is slow, beautiful, and is an ideal first dance option for a newly married couple.