If you've been invited to a wedding and the couple haven't gone down the well-trodden gift registry or wishing well paths and have left gift ideas up to their guests, you could be excused for having a bit of a pressure-induced meltdown.
Once you have come up for air, you might decide you want to steer clear of the toasters, mixers, and crystal glassware that have become the usual wedding gifts people turn to when they are given free reign.
In that case, you'll be seeking inspiration and we have it all for you right here – 15 wedding gift ideas that are a little outside the square that you know your newlyweds will love.
Smartwatch
Not something you would normally associate with a wedding gift, but if the newlyweds have yet to catch up on this must-have gadget, this is the perfect time to help them along. The best part is, this is far from an ornamental gift and is one they will make use of daily.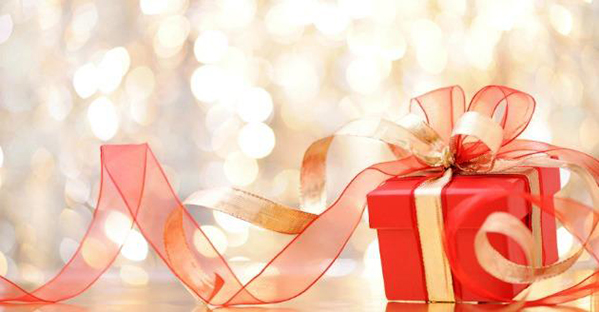 Personalised cushion
You can personalise anything these days. Personalised glassware is common for bridal parties, a personalised hipflask may have been a gift for the groom from his bucks and the bride may have prepared for her big day in a personalised robe.
But what about a personalised cushion for the newlyweds? You can get styles that include their silhouettes, a photo from the wedding day, or even a cute message with their wedding date embroidered or printed onto it. It will be a truly one-of-a-kind gift.
A piece of art
If there is a bare wall in the couple's home that has been driving you crazy, seek out a piece of art that reflects the style of their home and the personalities of the couple. It will become a talking point for their many guests.
If they are yet to move in together, a piece of art will provide something special for a new home.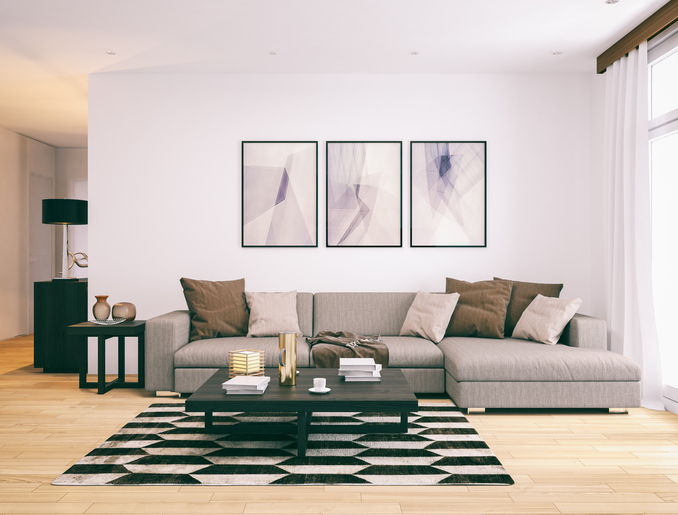 Fire
There is something truly captivating about dancing flames and whether the couple are outdoor entertainers or prefer to stay cozy inside with guests, you can give them the gift of fire!
An outdoor fire pit is a centerpiece for people to gather around, toast marshmallows, and share laughs over drinks, while an indoor tabletop variety (which burns ethanol fuel so there's no smoke or sparks) will create a beautiful ambience in any room.
Travel maps
If the couple are jet-setters, or plan to become some after the wedding, a framed map of the world could be the best gift for them.
If you prefer to give something more interactive, you can seek out a globe and give it to them with colourful tacks or pins that they can use to place in the cities and countries they have explored together.
Make-up bell
It is an Irish tradition to have a silver bell on hand in the home so that in the future, whenever an argument arises, they can ring the bell to call an end to the fight.
Wall art for corks
For the wine connoisseurs who may plan to drink their way through their honeymoon, (responsibly, of course…), there are gorgeous pieces of wall art that you can buy which have grooves in them specially for wine corks.
Once all the spaces are filled, the piece is complete and the couple will have a unique wall hanging that is filled with special memories to keep forever.
A meal for two
We're not talking about a dinner voucher – but rather a specially made basket or box filled with everything the couple needs to make a dinner or dessert to enjoy together.
If you go with dinner, you could include a packet of pasta, a jar of pasta sauce, a colander, a gift card for bread, tealight candles and a bottle of wine.
A dessert box could include a cake or brownie mix, spatula, mixing bowl, measuring spoons and cups and a funky pair of oven mitts. If the budget allows, you could also throw in a bottle of sweet wine or port as well.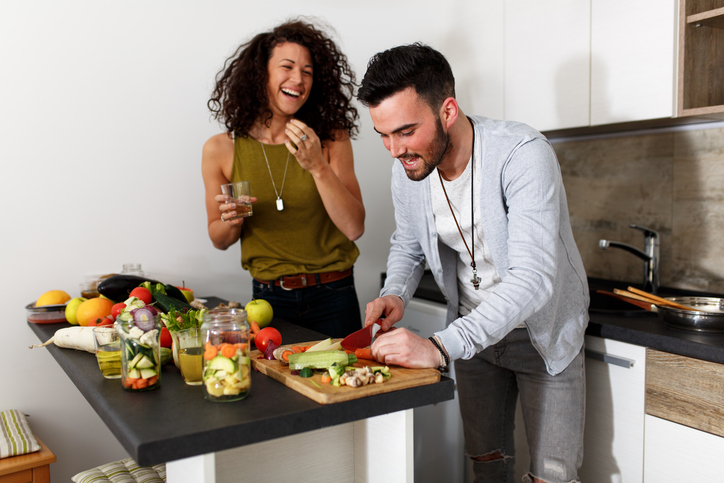 Framed wedding invitation
Some of the best gifts are the most thoughtful. The couple would have spent a lot of time designing their wedding invitations. They are the first thing guests receive and the first thing that is forgotten about once the RSVP has been sent.
So why not help the couple to remember the excitement they were filled with when mailing them out? You can have one framed in a shadow box and add embellishments.
Honeymoon stuff
No, we're not talking 50 Shades of Grey equipment – that's in hen's and buck's night territory. If you can find out where the couple are planning to honeymoon, you can give them some gear they can take with them.
Think embroidered towels for beach getaways, a travel first aid kit for an adventurous holiday, map, or language books if they are venturing to a foreign country, or a prepaid petrol card if they are road tripping around Europe.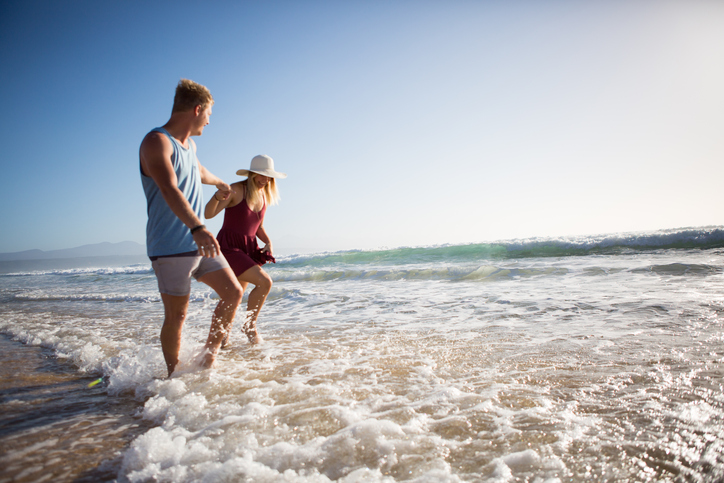 Matching bag tags
If the couple already has everything they need for their perfect honeymoon, chances are they haven't yet thought about bag tags for their luggage. Get them a pair of matching leather bag tags.
There are companies that can personalise them with images or simply their name and contact number so any lost luggage (heaven forbid) can be easily reunited with them.
Make the couple into art
While this isn't something you can give them on their wedding day, it is something they will treasure forever – framed photo or printed canvas of one of their stunning wedding photos!
An experience
Memories last a lifetime, so you can help the couple make some new ones together by giving them tickets to a cooking class, a festival or concert, or a more relaxing couples massage.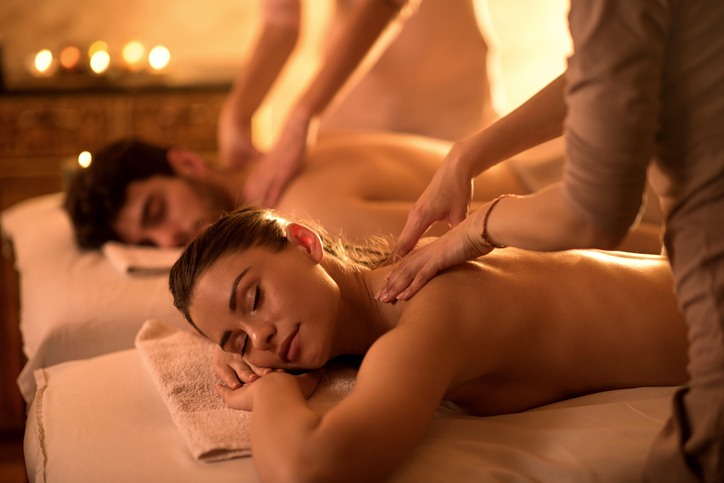 Subscriptions
Whether the couple like to read a variety of magazines, or simply Netflix and chill, subscriptions are the gift that keeps on giving and will last as long as 12 months if you want them to.
A mystery date night
You can partner up with another person or small group for this one if you like. Find a wooden box and some colourful envelopes that are gift card size. Source a few gift cards from local restaurants, the movies, Netflix and even attractions like the 10-pin bowling centre, and put them inside an envelope each.
When the newlyweds are looking for date night ideas, they can pick an envelope from the box and get going!