Congratulations on making it to the milestone of one year of marriage! If you want to follow tradition, you'll be on the hunt for a paper gift for your spouse to mark the occasion. While there are some truly traditional paper present ideas, we've also tried to find some more unusual ones. No matter what you choose, you will be able to put your own personal touch on the gift to make it extra special.
Journal
There are a few different ways that you can present your partner with a journal for your anniversary. If you are not a writer, but your partner is, you can find a journal with a cover that matches their style or personality (it could be anything from a sophisticated leather-bound one to a chain store one with bright blue cats all over the cover – there are no rules).
But if it's you who is the writer, why not jot down some of your fondest memories of your first year of marriage? It could be anything from recollections of your honeymoon to weekend trips you have enjoyed together, funny things you have done or laughed about together, and other milestones you may have shared together, like birthdays. You can include photos, cutouts and snippets of pamphlets and other things to create a unique masterpiece that is straight from the heart.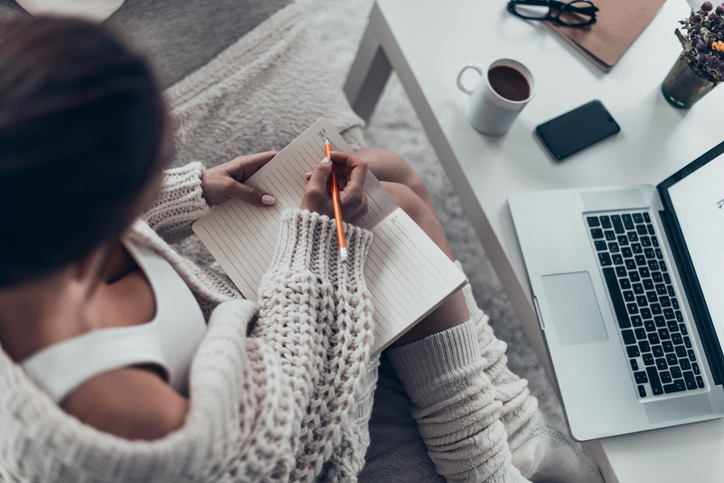 Tickets
If you would like to share an experience with your spouse, then technically the ticket to that experience is paper so it fits the bill. Whether it is a night at the movies, a trip to the theatre or even a holiday if the budget accommodates it, tickets can be a great first-anniversary gift idea.
Map
Couples that travel extensively during their relationship, or even just on their honeymoon, gives you the basis of another gift idea – a map. You can take a map of the world and mark out all of the places you have been and perhaps even include little typed out notes of the dates you were there and a fond memory you created there. You can then frame it! But if your travels have been few and far between, you can still harness this idea and add some photos attached to each destination to bulk up the appearance. If you have yet to set foot outside of the country, you could create a travel wish list on a map and present this to your partner. It may just be the motivator you need to save extra hard to make your dreams a reality.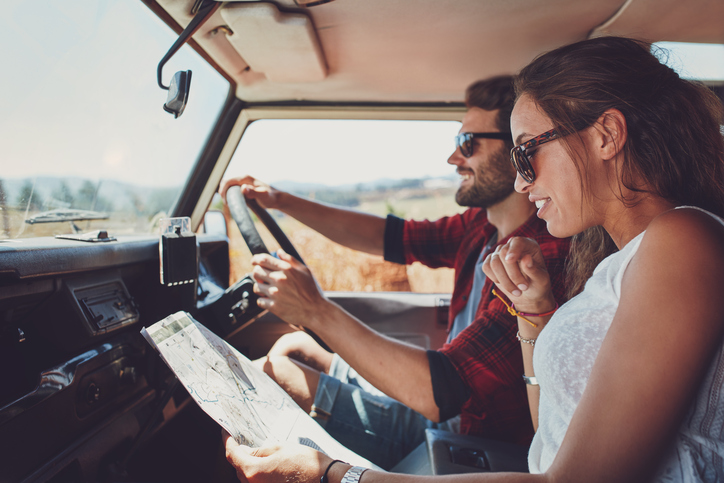 Book
If your partner always has their nose in a book, a new one would be the perfect gift. If they have a favourite author, you could seek out limited editions, or first releases if you have a bigger budget. Books can also be a quirky gift if your partner never spends time reading at all – think hollow books, which you can place a special surprise inside.
Calendar
You are a year into your marriage, why not look forward to the following year? You can create a calendar filled with your favourite wedding photos or memories you have shared together and mark it out with special dates like birthdays, planned holidays, and of course, next year's anniversary!
Craft
Channel your inner origami master (or just copy a video on You Tube) to create an origami heart with a sweet message inside.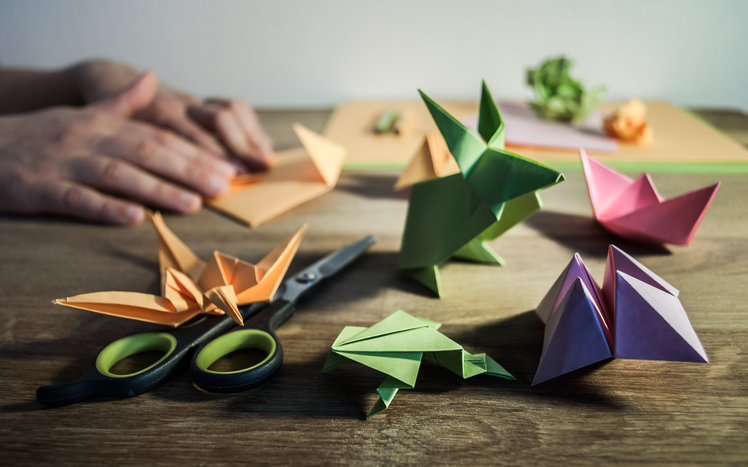 Coupons
This has been a favourite for cash-strapped couples for years. You can create a coupon book that can offer your partner the chance to 'cash in' on you doing some housework, daily chores or even having some fun in the bedroom. Be as creative as you like.
Treasure hunt
Like the tickets idea, this one is also bending the rules a bit… You can use clues written on colourful paper left in strategic places around the house to lead your partner to their anniversary present, which *gasp* doesn't have to be paper.
Memory board
If you like a bit of scrapbooking or getting crafty, you can launch into a memory board project. Include your favourite photos as a couple (or family if you already have children), a timeline of important dates in your relationship and maybe even your wedding vows. You can use a cork board or blank canvas as your base, or stick with paper that you can then frame.
Photo or photo book
Been slack at getting your memories printed or archived? This is the perfect opportunity for you to get a lovely photo printed and framed to give to your partner. Or if you have a bit more time up your sleeve, you can create a photo book of your favourite weekend away or holiday.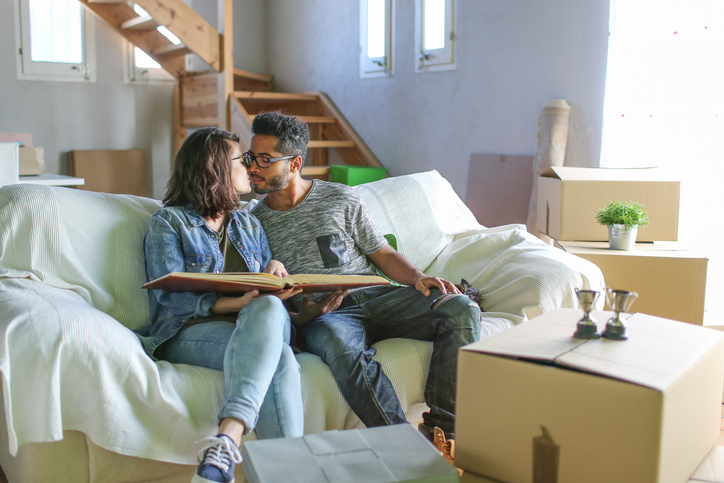 Handwritten note
It may not be as glamorous as some of the other suggestions on this list, but there is nothing more powerful than reading a handwritten note or card from the love of your life – especially if it contains a heartfelt message about their feelings for you!
Paper flowers
Flowers are the usual go-to gift idea for things like birthdays, Valentine's Day and anniversaries. You can make them a little more special and still mark the first-anniversary tradition, by looking for a business that specialises in creating paper posies.
Card games
These are great fun to pull out on a rainy day, but are also handy to have around for when you just want some one-on-one time with your spouse.
Custom portrait
Looking for something a bit fun? You can have a go at creating your own portrait of you and your spouse, or employ an expert to do the honours. It could be a beautiful traditional portrait, or a fun caricature.