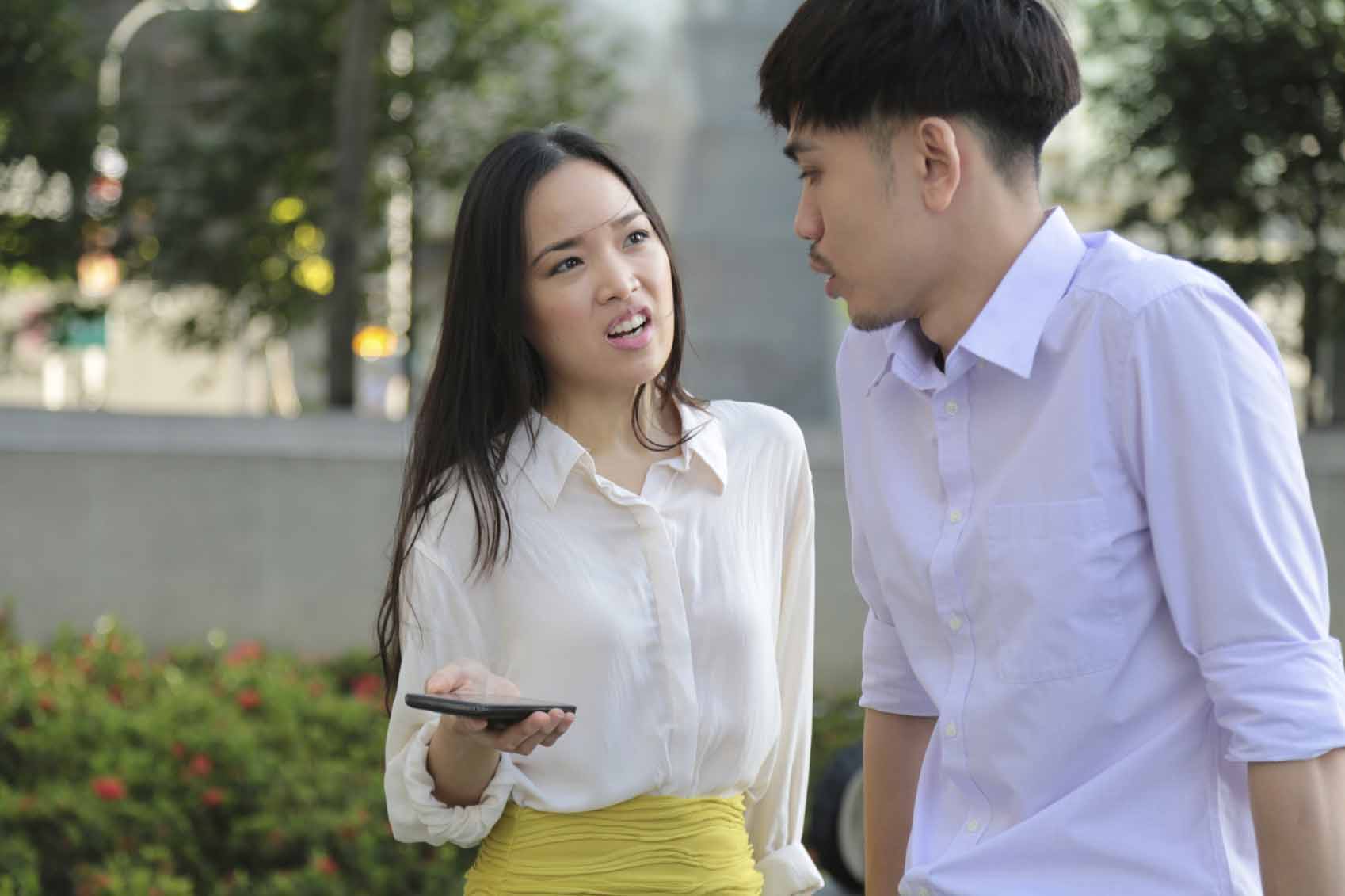 Wedding planning – it's exciting, it's fun, but, it can be stressful. Why? Well, planning a wedding can involve adhering to traditional, social and cultural expectations and a whole lotta' trying to please everyone but yourself. Sound familiar?
While some couples choose to forge their own path – forgoing old traditions that don't suit them, others still find themselves in a pre-wedding frenzy which is fueled by traditional requirements and cultural expectations such as choosing bomboniere their guests will actually like, and matching the flowers with the chair covers. Because of this, some couples may find themselves in the midst of a wedding related argument or two.
Here are some of the most common wedding planning arguments couples have:
Different ideas about the wedding
You want a large wedding held in a church followed by a glamorous reception, but he wants an intimate ceremony held at a winery. Cue the first wedding planning argument. Many couples have different initial ideas about how and where they want their wedding to be, and some couples find themselves arguing because one person would prefer to even elope or go to the registry. In saying this, most couples will come to a compromise and will be able to move forward with their plans happily.
Trying to please everyone
Sometimes wedding planning can end up feeling like you are planning the wedding for everyone but yourself. Between your parents' and his parents' requests, your sister-in-laws, your bridesmaids and your aunt who insists on being seated as close to the bridal table as possible, it can all become a little too much to bear at times.
This is where couples may find themselves battling each other and not seeing eye-to-eye. It's important to remain true to what you and your partner want and try to compromise once you have both cooled down.
One person feels like they are doing the majority of the work
While you are up late each night poring over emails, writing lists and making DIY bomboniere, your partner is casually laying on the couch watching TV. This can cause tension among any easy-going couple, after all, it's a lot of work for one person to do on their own. Especially if both of you work full-time too. One person feeling like they are doing much more than the other can result in an argument, and the only resolve is clear communication and compromise.
Difficulty agreeing on or blowing the wedding budget
You want a $5000 wedding dress but he would rather put some of that money towards home renovations. He wants to spend a little extra on the cars, whereas you'd rather put extra towards the decorations at the reception. Perhaps your estimated costs worked out to be much more than you originally planned, or, one of you has now decided the costs are getting out of hand and it's time to cut back on a few things? If this sounds familiar then know that you aren't alone, this is an extremely common argument that couples planning a wedding have.
Your partner says they don't care
'I don't care' and 'it doesn't matter,' are up there with some of the most annoying phrases a bride can hear, and the resulting a fight from such a comment is a very typical wedding planning argument most couples have. While your partner may or may not care about your choice of bouquet or jewellery for the bridesmaids, it can be irritating to hear.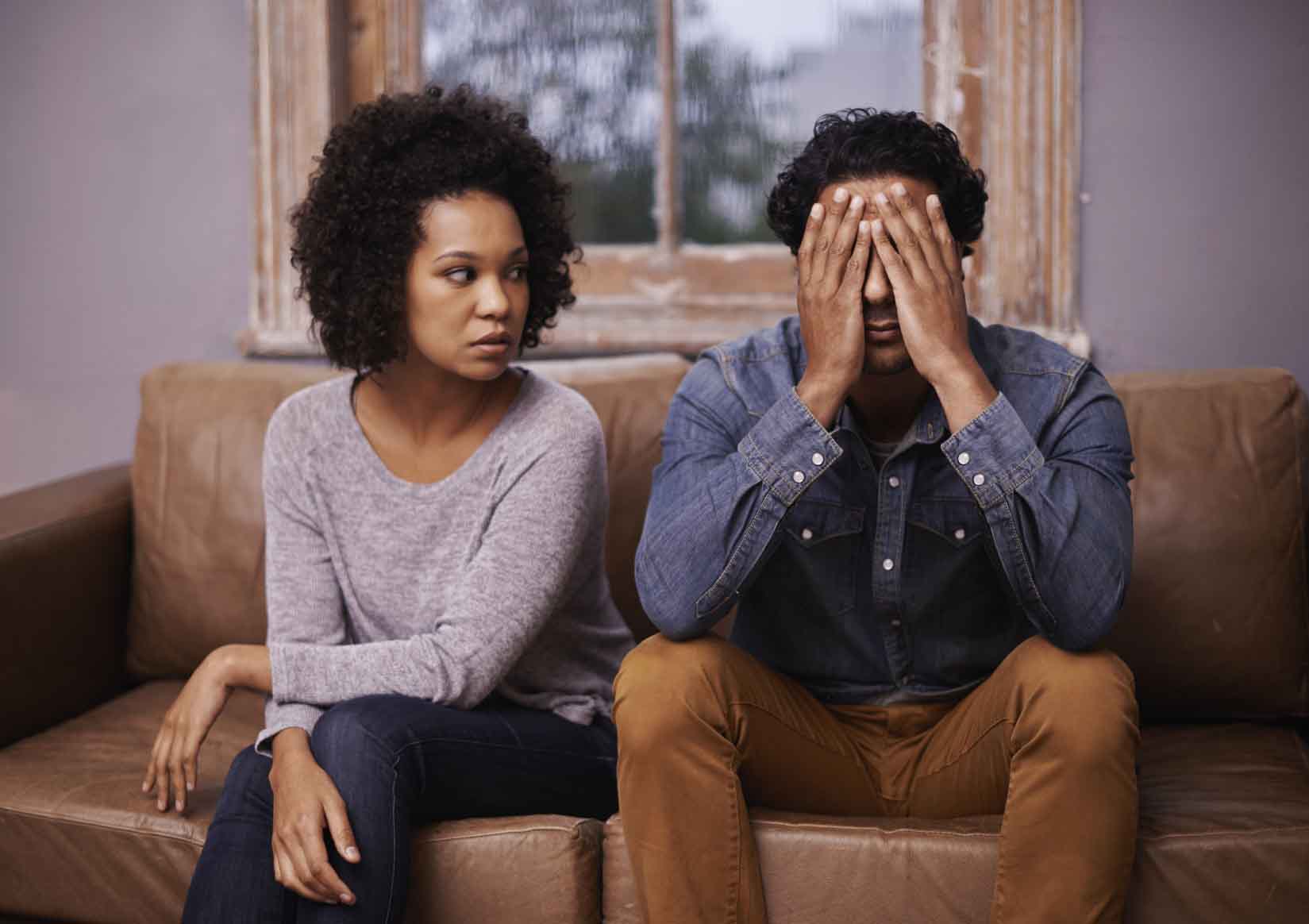 Hen's Party/Buck's Night
This may be a non-issue for many couples, but for some it can become a very big deal. Particularly when boundaries have not been discussed in advance. Avoid any messy situations by clearly discussing your plans with each other, and tell each other what your boundaries and limits are.
Disagreeing on entertainment
Your partner wants a DJ but you would like a band. Your partner wants his mate to MC, but you'd prefer a professional MC. Cue the argument. Compromise is key, but sometimes it can be difficult to achieve.
Parents take over
This argument can get particularly tricky when either you or your partner have parents that are a little over-bearing. What can make this situation even more difficult is when the parents in question are also financially contributing, and therefore feel they have the right to give as much input as they wish. This situation has all the ingredients to cause friction between you and your partner and can be very tricky to navigate as many people are often very defensive of their families. Tread with respectful caution and communicate your true feelings clearly and honestly.
Religious or cultural traditions
Blending families is one thing, but blending traditions is another. This argument can become very stressful for some couples, especially if the belief systems for each family are different. For example, one family may be religious and believe that the wedding should take place in a church whereas the other family are atheists and would prefer the ceremony took place on the beach or in a garden.
Another example is two families that both have many cultural traditions they would like to incorporate in the wedding day and trying to equally allocate time for both sides to fulfill all their customs can become a challenge.
Guest list
He wants to invite his mates from high school, but you don't like them and you know they'll get rowdy at the reception. Or maybe you would like your mum's cousin or your best friend's sister to come but he doesn't want people he doesn't know at the wedding. Or, perhaps you have a certain number of guests you can seat at the reception, and you're disagreeing about who to cull. Again, compromise and communication are key.