In need of some wedding manicure ideas for your big day? We found 10 of our favourite manicure looks to suit almost everyone. Whether you are after something subtle or bold, we have some wedding manicure ideas for you
1. Metallic
Neutral but not too simple, metallic nails add a little sparkle to your wedding day look.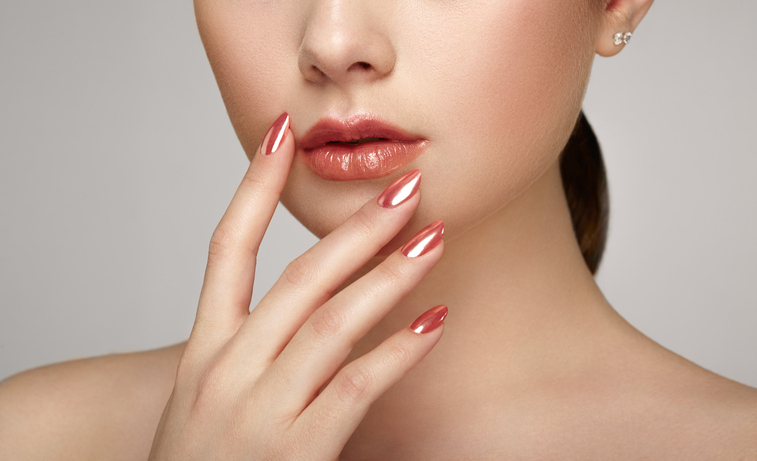 2. Pink and gold
If you're a bold kind of girl, then this hot pink and gold look is for you!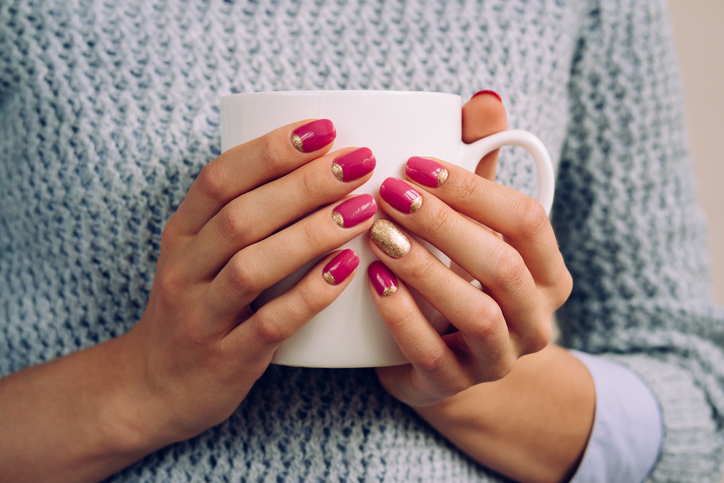 3. Subtle French with accents
If you love a classic look but can't go past a little extra drama, then this French manicure with some beautiful floral details is ideal for your wedding day manicure.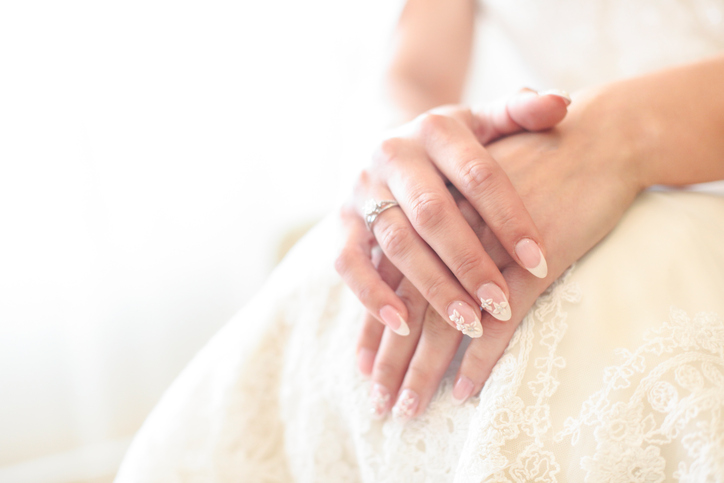 4. Purple and silver
If your wedding colours are anything like this, then how amazing would it be to match your nails? You could do something similar with any colour combination.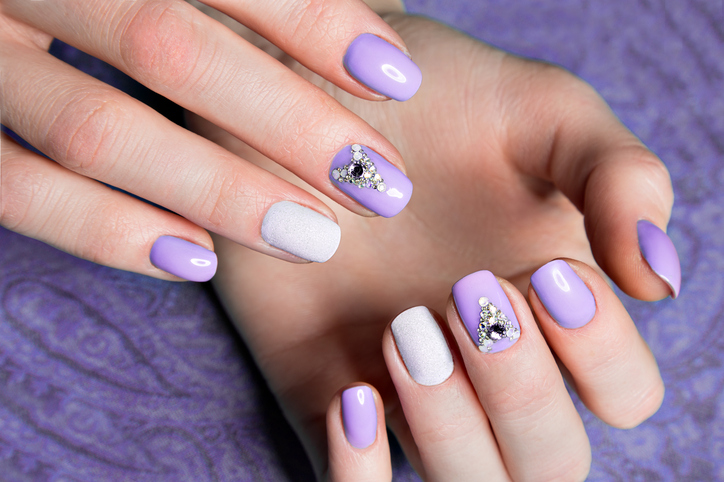 5. Go all out
Pick your favourite colours and go all out! Add bling, different hues and add some texture while you're at it!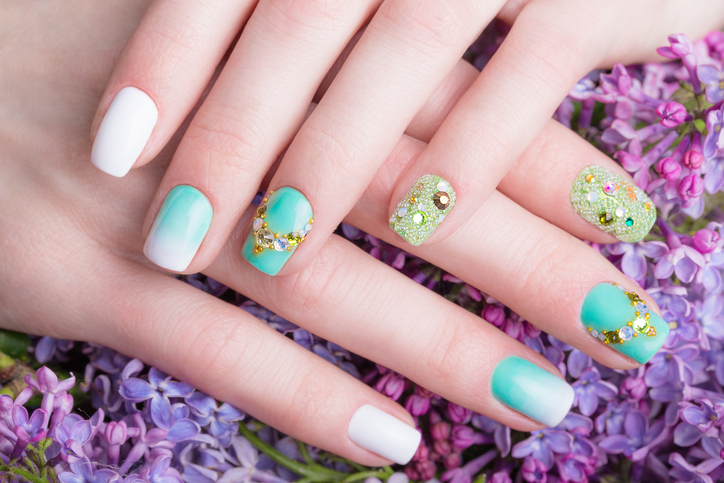 6. Classic red with a twist
Classic red nails get an update with this beautifully dark oxblood colour. In the beautifully shiny finish, the simple colour looks really effective. Perfect for winter weddings.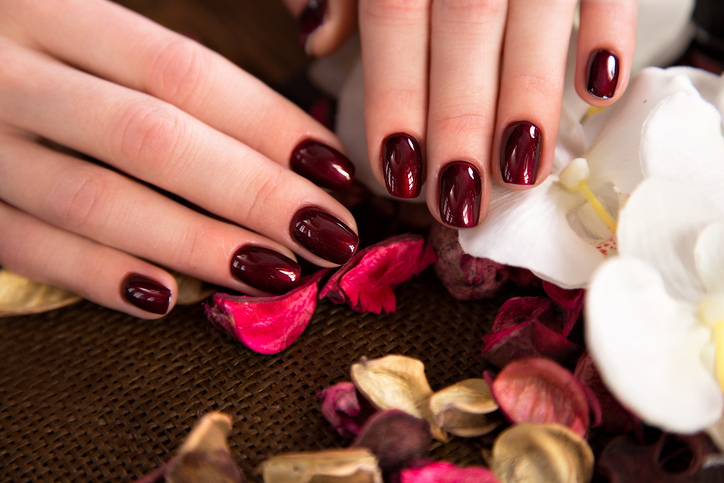 7. French with a feature nail
This classic French manicure has just one pretty feature nail on the ring finger. Perfect for your wedding day.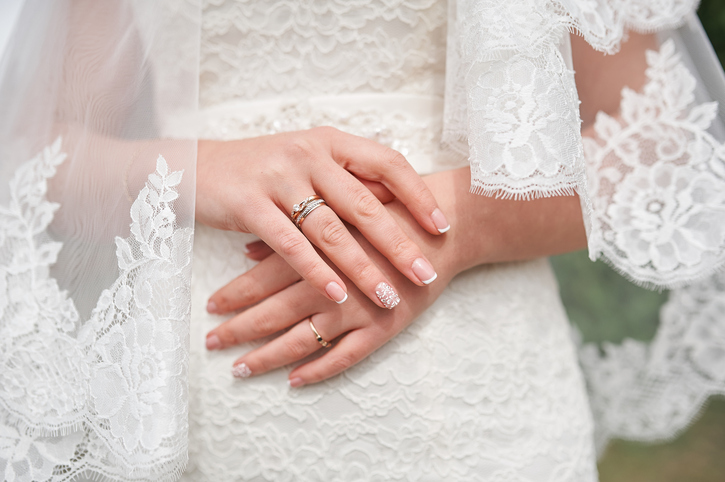 8. Your "something blue"
If you believe in old traditions, then maybe your nails could be your something blue?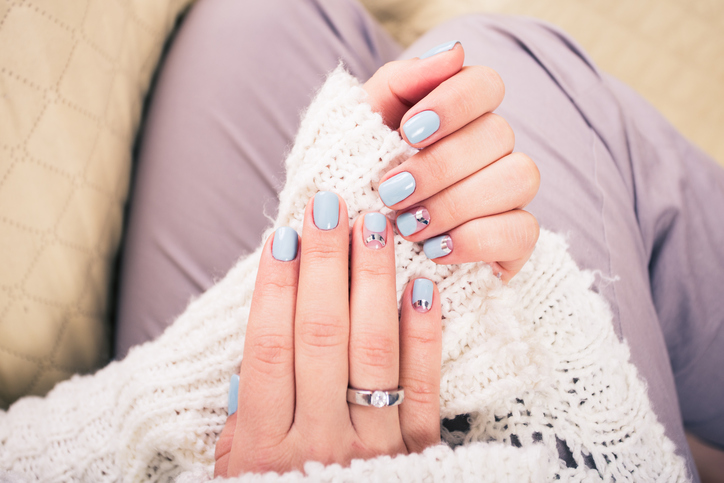 9. Geo goodness
A bit too bold for some, but if you're that kind of girl, why not get some geometric goodness into your life with some beautifully alternating wedding day nails! Combine a few colours from your theme to make the perfect combo.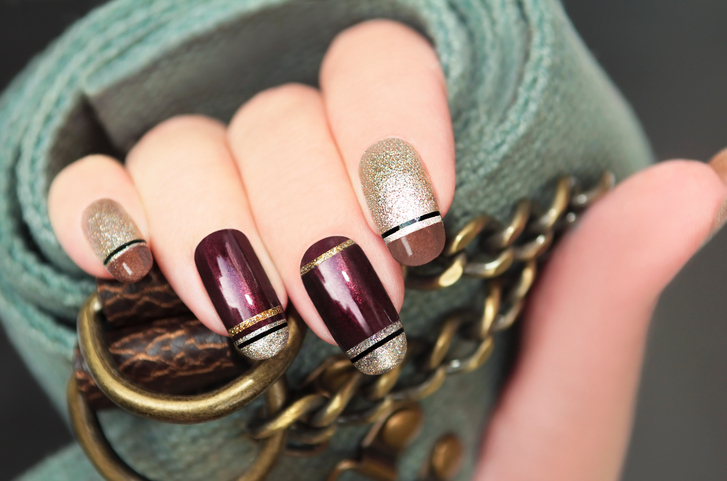 10. Floral feature
Take a look at these! If you are ultra girly or want to add a feminine touch to the finer details of your day, then why not get a floral manicure?