Rustic themes are all the rage. And why wouldn't they be, with their beautiful combination of earthy tones, inspiration drawn from nature and beautiful touches of wood? If you're looking to tap into the mood, here are 10 ideas to spark your inspiration…
Location is everything
Real estate agents say it's all about location, location, location – and that's particularly true when you're creating a rustic mood. In an ideal world, you'd find somewhere gorgeous that takes full advantage of Mother Nature. Think a farm, a ranch, on a mountaintop or even a country lakeside resort. Then, of course, there's barns, which are pretty much as good as it gets when you're hosting a rustic ceremony and celebration. Other options include traditional-style breweries, but if nothing suitable is available, you can still evoke the look and theme with the use of materials and accents such as burlap, old wagon wheels and mason jars.
The simple things are the best

The whole point of a rustic wedding is that it's not too elaborate or over-the-top. So think a little casual and underdone when it comes to cake. That doesn't mean you can't go for traditional tiers; it's more about keeping the decorating simple. So instead of intricate piping detail or elaborate fondant icing, think about a beautiful naked cake, or maybe a smooth buttercream finish dressed with some rustic-style flowers and foliage that draw inspiration from your bouquet. It's a perfect way to ensure the confection looks as good as it tastes.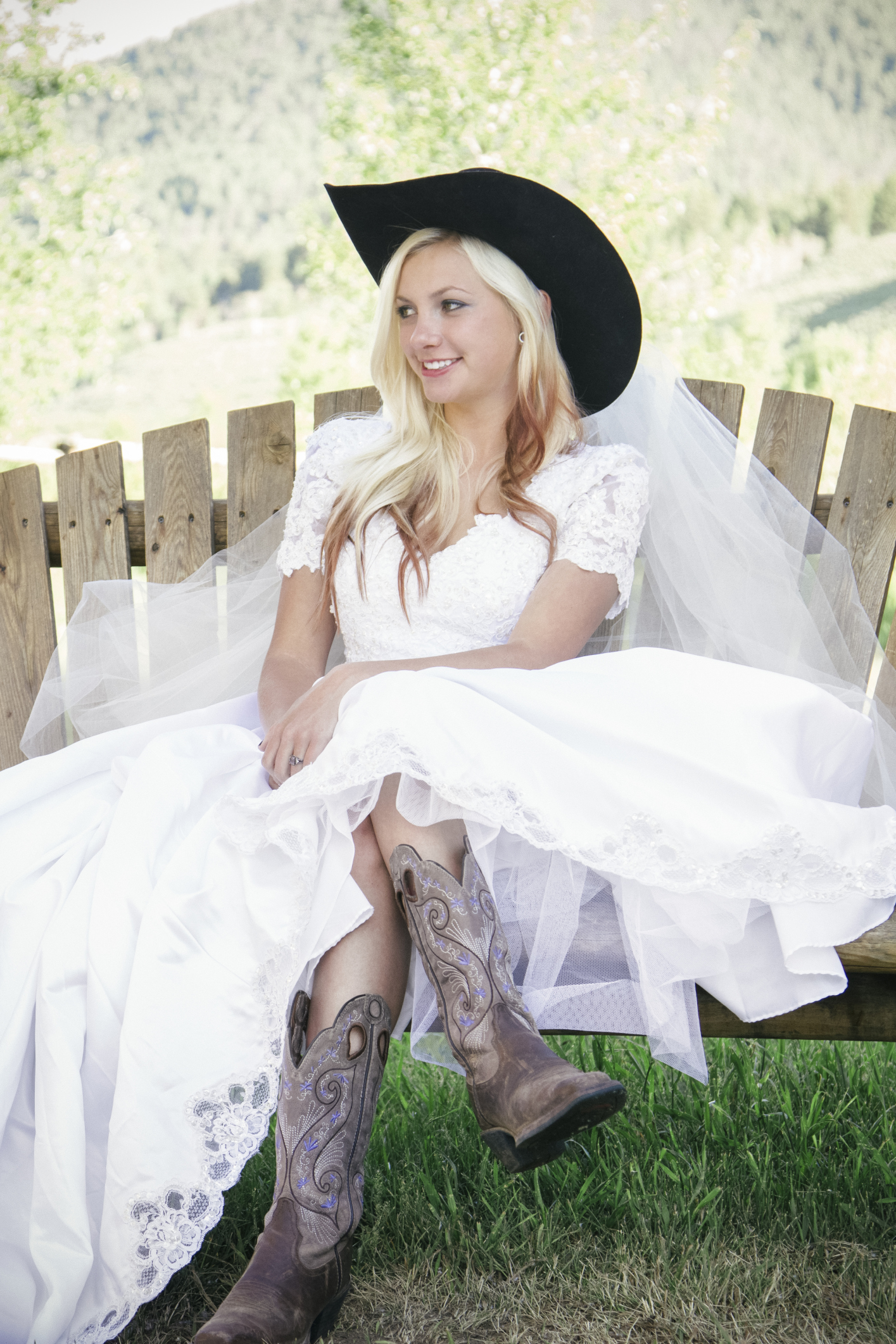 Footwear gets a little bit country
OK, so cowboy boots may seem a little bit cliched, but hear us out. Far from the days of a sensible white pump, many brides these days look to get funky and decidedly non-traditional under their wedding dress. Whether it's patterned ballet flats or skyscraper sequinned stilettos, it's all about a sense of personality. And if you love the idea of a rustic wedding, then a pair of cowboy boots on your feet might be just the ticket to reveal your sense of fun. Plus, imagine how cute your photos will be as you lift the hem to reveal the contrast between a whimsical and pretty gown and the practical footwear underneath. Your can even get your groom and attendants in on the act. Cowboy hats entirely optional.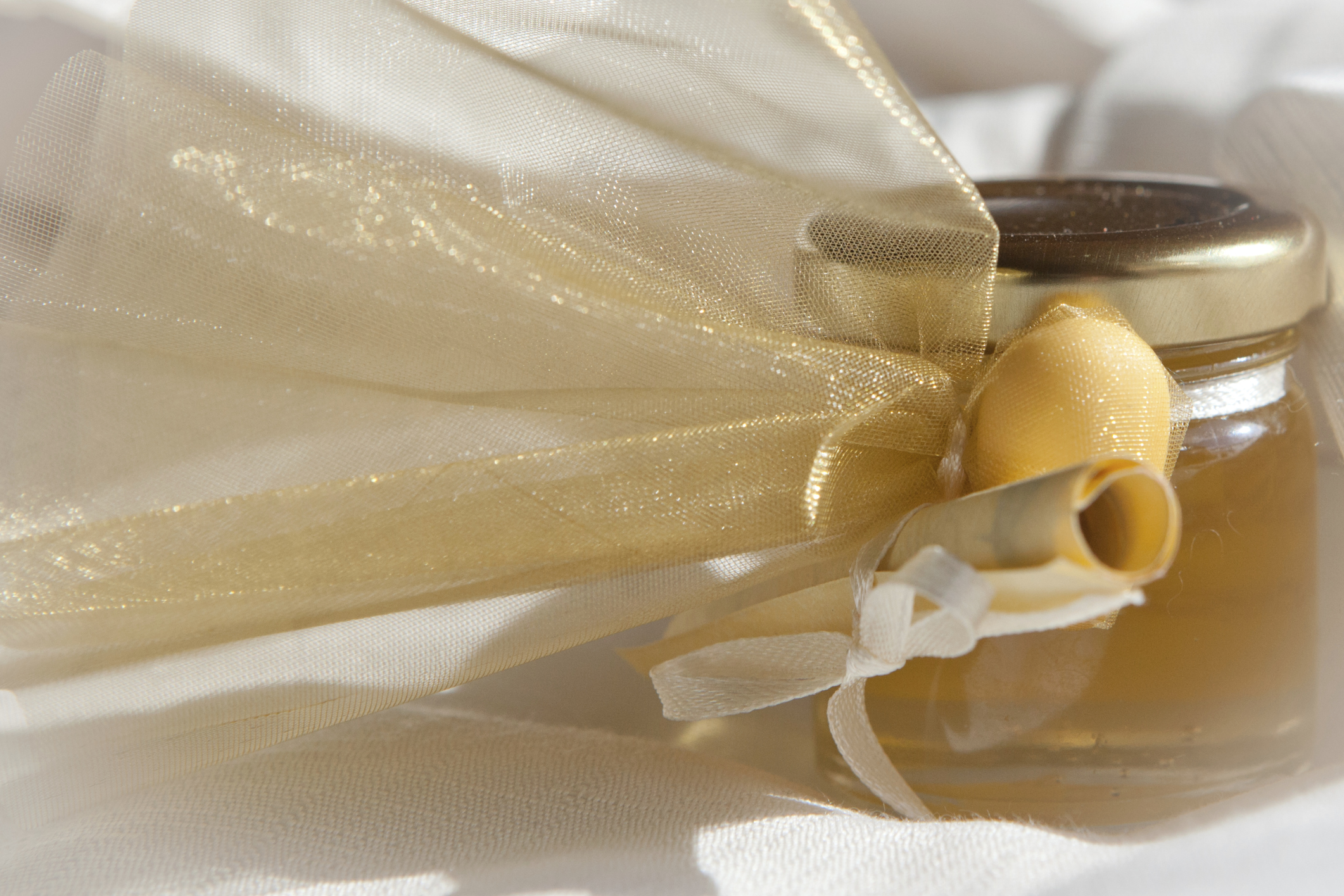 Do everyone a favour
Favours are almost works of art in themselves these days, and you won't have to go far looking for inspiration for a small gift with a rustic feel. You could opt for a homemade treat such as jam, honey or a piece of homemade pie, provide an after-wedding snack by way of trail mix or popcorn, offer a small horseshoe or cowbell as a symbol of enduring luck or even create smores kits in a brown paper bag. The more edible, the better.
Think burlap and natural twine
These two materials are as close as it gets to "must haves" at a rustic wedding, and the best part is they are just as pretty as they are practical. So how to use them? Well the options are almost endless. Burlap makes a great base material for a table runner or cloth, wraps beautifully around the outside of candles or vases, or serves as a great sack when filled with a bounty of fresh fruit. Twine, meanwhile, can be used to tie bouquets, to string up lanterns and rows of photographs, to hang mason jars or to create chair adornments. For extra visual impact combine them with lace to create a lovely contrast between sturdy and sweet.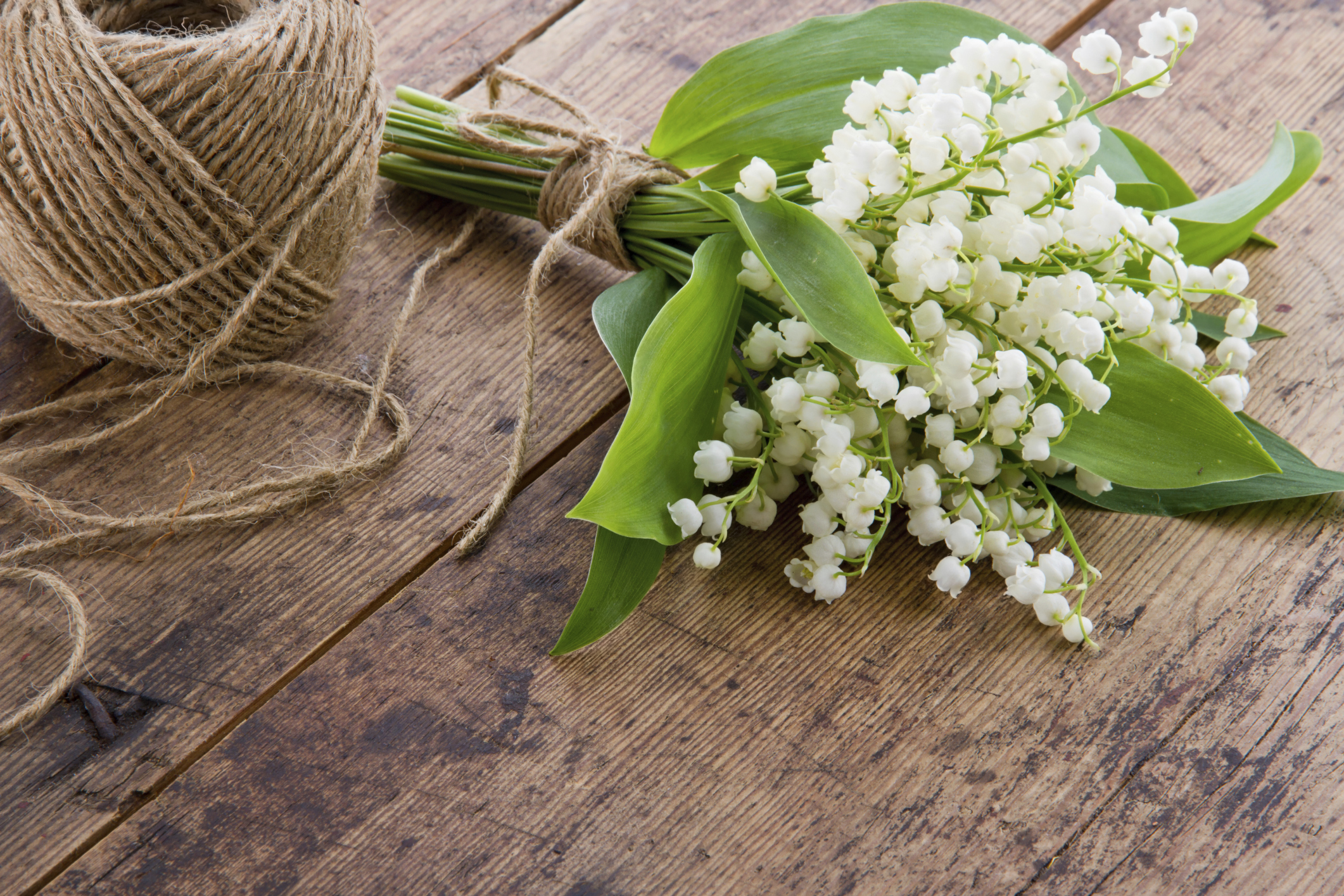 Blooming beautiful
For the most part, a rustic wedding draws on a neutral palette. Which makes the bridal party's bouquets the perfect chance to inject a vibrant splash of colour and texture. If you're heart is really set on roses, lillies or other blooms more commonly found in a garden, go for it. But for a little touch of authenticity, cast the net further afield to consider such options as wildflowers or native bouquets. Mixing a number of different flowers in an array of colours works particularly well when it comes to rustic wedding flowers.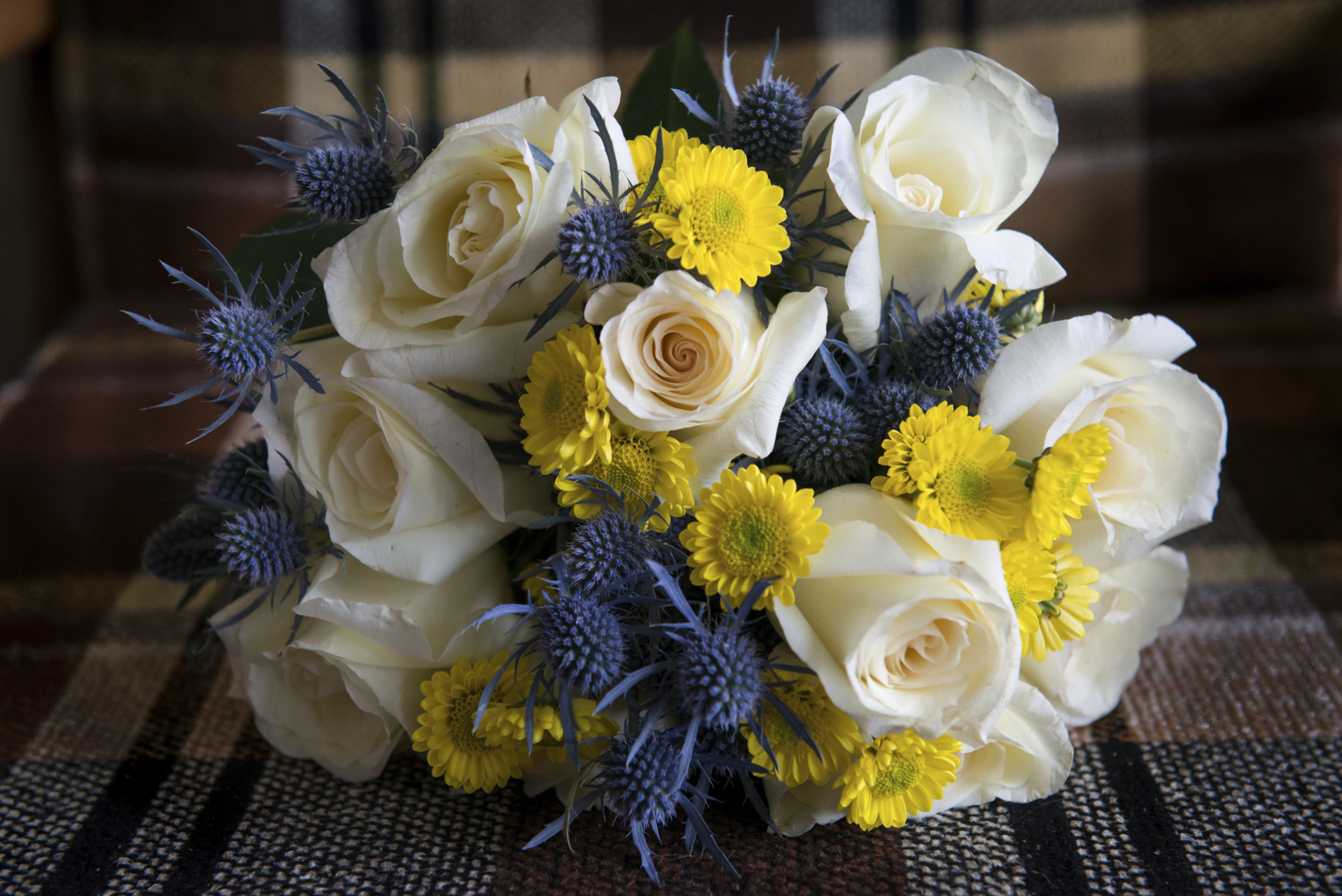 Colour your world
Still on the idea of a rustic palette being generally neutral, and most people think of browns and creams, perhaps with a hint of yellow or orange. It's almost like a grain field come to life. But remember – a rustic wedding is equally a celebration of nature, and that's where vibrant colours run amok, so don't be shy. A great idea is to choose some bases, for example, burlap and then adds pops of colour through elements such as the table settings, the presentation of the food, the cake decorations, guest book table and more.
Dress the part
You can't very well have a rustic wedding and then ask people to wear tuxedos and formal gowns. It's just not practical – or even fair. But chances are, the sort of a couple who would plan this kind of celebration would want a more casual affair anyway. So opt for a smart dress code and give guests the freedom to dress appropriately, from gorgeous floaty floral dresses for the women to a blazer and smart pants for the men.
Eat, drink and be merry
There's something about a rustic celebration that inspires a yearning for simple fare. That's not to say you can't have a three-course dinner, but that you have the chance to design a menu to fit the mood. Think a buffet of country classics, a pot luck supper, a roast pig turning over a fire, a roaring barbecue serving meat and grilled vegetables, baskets of rolls and even a comfort food such as mac and cheese. Bear in mind that quantity matters as much as quality – you want guest to set down their cutlery with a full belly and words of praise when the meal is done.

Mason jars galore
They've been co-opted as a favoured wedding accent for every kind of theme, but mason jars are particularly suited to a rustic wedding. And, because they're so easy to find these days, you can go crazy with them. You could use them to hold voice candles or to serve as vases on your tables, hang them from chairs on the edge of the aisle with a small posy of fresh flowers, or even rope them into use as a cup or as a vessel to take home a favour such as a cookie recipe and ingredients in a jar. Just google the words 'wedding' and 'mason jar's and you'll never look back.