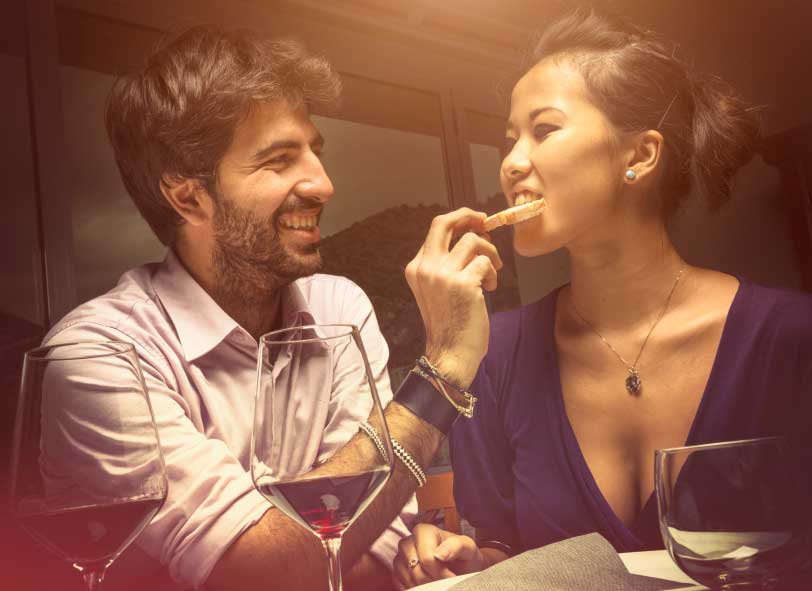 If tucking into gourmet meals or nibbling on delicious street food is your idea of a perfect holiday, why not consider spending your honeymoon eating your way around the world?
After all, there's little more romantic than sharing a meal with someone you love, especially as a couple of foodies. Spend your honeymoon eating, drinking and falling deeper in love at one of theses 10 foodie honeymoon destinations:
Oahu (Hawaii, USA)
In between lounging on the white sandy beaches in the warm Hawaiian sunshine, tuck into the delicious food of Oahu. With amazing restaurants like Alan Wong and Marukame Udon serving pan-Pacific cuisine, your taste buds are in for an incredible experience. The island is also known for its delicious seafood like its Mekajiki and Atlantic Salmon which can be tried at Roy's Waikiki. A few must-try dishes while on the island are macadamia nut-crusted fish and the incredibly fresh sushi, followed by haupia (coconut pudding) for dessert.
Western Cape (South Africa)
Known for its fresh produce and amazing wines complimented by spectacular natural beauty, this province is South Africa is a foodie's heaven. Head to the Cape Winelands and do fine dining and wine pairing experience at Jordan Wine Estate or Tokara Restaurant. If you prefer to stay in the city of Cape Town, explore the eateries on Long Street and Bree Street like Gourmet Boerie – a South African speciality sausage restaurant – and Bacon on Bree,
For something a bit more local head up the West Coast to Strandloper Restaurant that serves freshly caught seafood or to Mzoli's Place in the township of Guguletu. Both restaurants' food is cooked over a braai (wood and coal BBQ).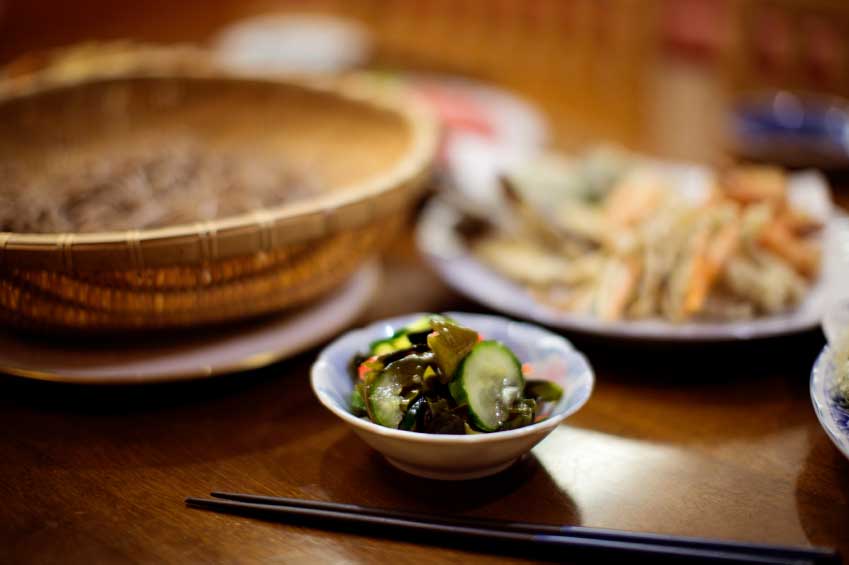 Tokyo (Japan)
With incredible restaurants that activate all your senses, delicious sushi and authentic miso soup, dining in Japan is a true indulgent experience. There are two sides to Tokyo's dining experience: the quirky side and the elegant one. For honeymooners looking for something quirky head to one of the cat and bunny cafes where you can cuddle with a kitty or rabbit while enjoying a cup of coffee. Or enjoy dinner and show at Robot Restaurant for the most manic performance you'll ever see.
If you prefer just tucking into some incredible Japanese cuisine and forgetting all the gimmicks that Tokyo has to to offer, then head to Bulgari Tokyo that has a menu of seasonal ingredients, or Kozue with its amazing views of the city and sake. For a true taste of Tokyo's flavours try Ninja Akasaka 11 course tasting menu.
Chiang Mai (Thailand)
Located in the beautiful northern area of Thailand is Chiang Mai – a vegetarian foodies paradise. With mountainous resorts and stunning temple ruins, the second biggest city in the country has plenty to see and do for visiting honeymooners. As night falls the streets in and around the Old City turn into a giant market place where you can feast on a variety of both meaty and veggies foods prepared right before your eyes. If you're looking for something slightly more romantic and formal, head to vegetarian restaurants like Anchan and Imm Aim Cafe.
Hong Kong
With skyscrapers filled with modern, yet elegant restaurants, the vibrant and densely populated city of Hong Kong is truly a foodie's paradise. With a variety of restaurants serving both delicious regional Chinese cuisine including Cantonese food and Szechuan food, as well as delicious French cuisine, Hong Kong has plenty to offer honeymooners.
For amazing Cantonese food head to Cantonese Fook Lam Moon (a must-try is their braised abalone) or Din Tai Fung. And for French cuisine head to The French Window or Caprice at the Four Seasons. For some of the most authentic food in the city at the most affordable prices hit the street and tuck into the flavoursome street food like dim sum and tasty hot pots.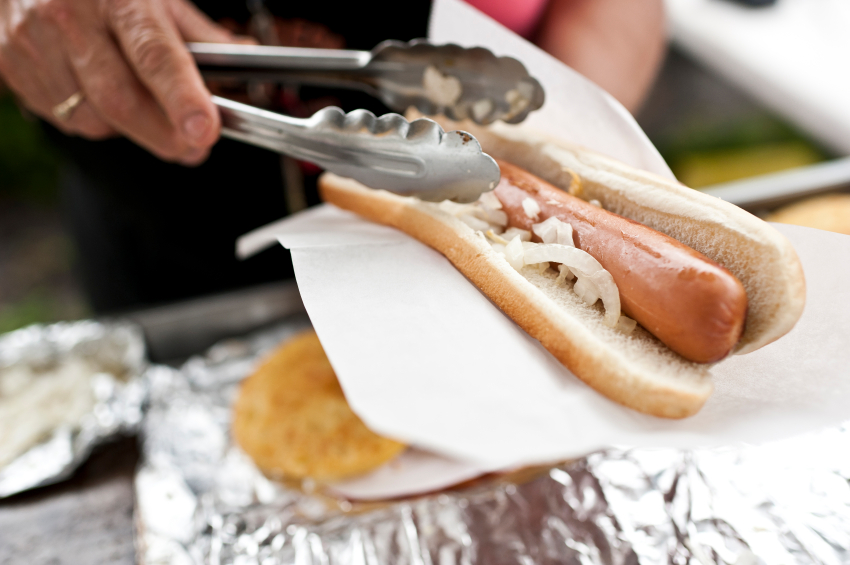 New York City (USA)
From the high end restaurants of Manhattan and the trendy eateries of Williamsburg, to the African inspired dishes of Harlem and the Asian flavours of Chinatown, New York City definitely has something that suits every taste bud. With plenty to see and do, the city will have you working up an appetite in no time.
Whether you head to Brooklyn to try the pork focused menu of Tariff or head to Eleven Madison Park or Le Bernardin for a more elegant experience, the city has it all. And while you're in the city, don't forget to try the infamous hot dogs – just to say you tried one!
Reims (France)
As the unofficial capital of the Champagne province, you can expect amazing architecture, delicious French cuisine and a few glasses of authentic champagne when visiting Reims. Made for romance, this small town definitely indulges all your sense. From Restaurant Café de la Paix where guests are spoilt with elegant French cuisine in a fine dining setting, to Le Foch restaurant that specializes in local produce especially fish, you'll fall in love with the delicious flavours. Complementing the explosive flavours is the beautiful scenery of vineyards and old town of Reims.
Hanoi (Vietnam)
Vietnam is known for a few weird menu items including deep fried dog, fermented pork wrapped in a banana leaf and frogs legs. But with the weird comes the wonderful too as the capital city of Hanoi has variety of delicious meals to offer honeymooners. From pho (soup) and incredibly fragrant hot pots, to Bánh xèo (an omelette) and Bánh mì (bread roll with meat), the city is made for wandering foodies.
Head to the Old Quarter where you can explore the streets, find amazing bargains and enjoy a roadside beer for under 50 cents. For honeymooners on a budget, this city offers all the quality, luxury and excellent service of other cities at a fraction of the price.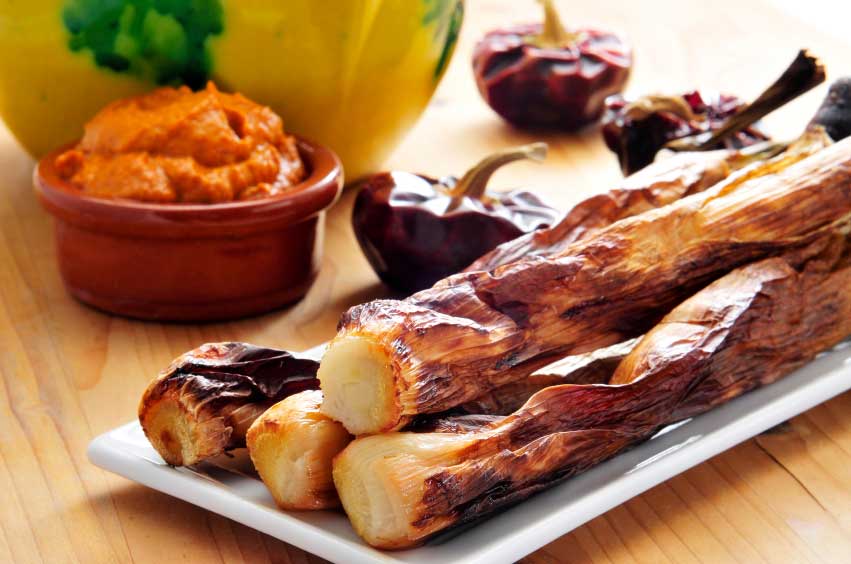 Valls (Spain)
Head just an hour outside of Barcelona and you'll reach Valls. This countryside town is known for its traditional Spanish cuisine and amazing scenery. The birthplace of the calcotada, a traditional Spanish feast, that celebrates the spring harvest of oversized leek-like onions called calcots. Make sure to try this indigenous ingredient when charred and dipped in salvitxada sauce alongside a spread of meats, beans and fresh bread.
Valls is also known for its delicious wine. Meals are all about sharing and having an unforgettable experience with loved one which makes it a perfect honeymoon destination.
Agra (India)
Head to India for the amazing architecture, incredible culture and fragrant spices and hot chillies that makes for delicious Indian food. With locals hardly ever heading out to dine, restaurants are usually filled with other foodies and tourists wanting to try the India's incredible curries. Because of the lack of local, restaurant cuisine is taken down a notch when it comes to spiciness – which is a good thing for travellers not use to the heat of Indian food.
Perfect for a couple who are on a budget, Agra offers honeymooners affordable accommodation as well as cuisine. Restaurants such as Achman Restaurant or Lakshmi Vilas will tantalise your tastebuds with southern Indian curries and delicious vegetarian options.