The classic song says you can't hurry love, and while Charlotte and Ollie have been together more than a decade, they took their time getting down the aisle.
"I met Ollie when we were both 19 and on the clubbing scene," Charlotte explains.
A year later they were an item and within three years had bought their first house.
"I waited and waited for him to ask me to be his wife, little did I know I had a long wait ahead!" Charlotte says.
The couple had their first child in January 2015, and by Christmas Ollie had popped the question.
They set the date for two years, completing their family with a daughter before their whimsical garden wedding on September 22, 2018.
"We knew we wanted our wedding day to be as relaxed and as casual as possible but to still feel like a wedding and really for it just to be all about the kids being happy and our guests being able to relax and have a drink, eat good food and listen to good music," the bride says of the celebrations at The Red Brick Barn in Rochford, Essex.
A rustic, whimsical vibe was created in the barn ceremony venue, before celebrations moved outside where three tipis were adorned with fairy lights and greenery.
Despite poor weather, the couple wouldn't change anything about the day.
"We had our two amazing children there to celebrate our special day with us," Charlotte says.
"It was everything we wanted it to be (minus the torrential rain)."
Photos courtesy of Gemma Giorgio Photography.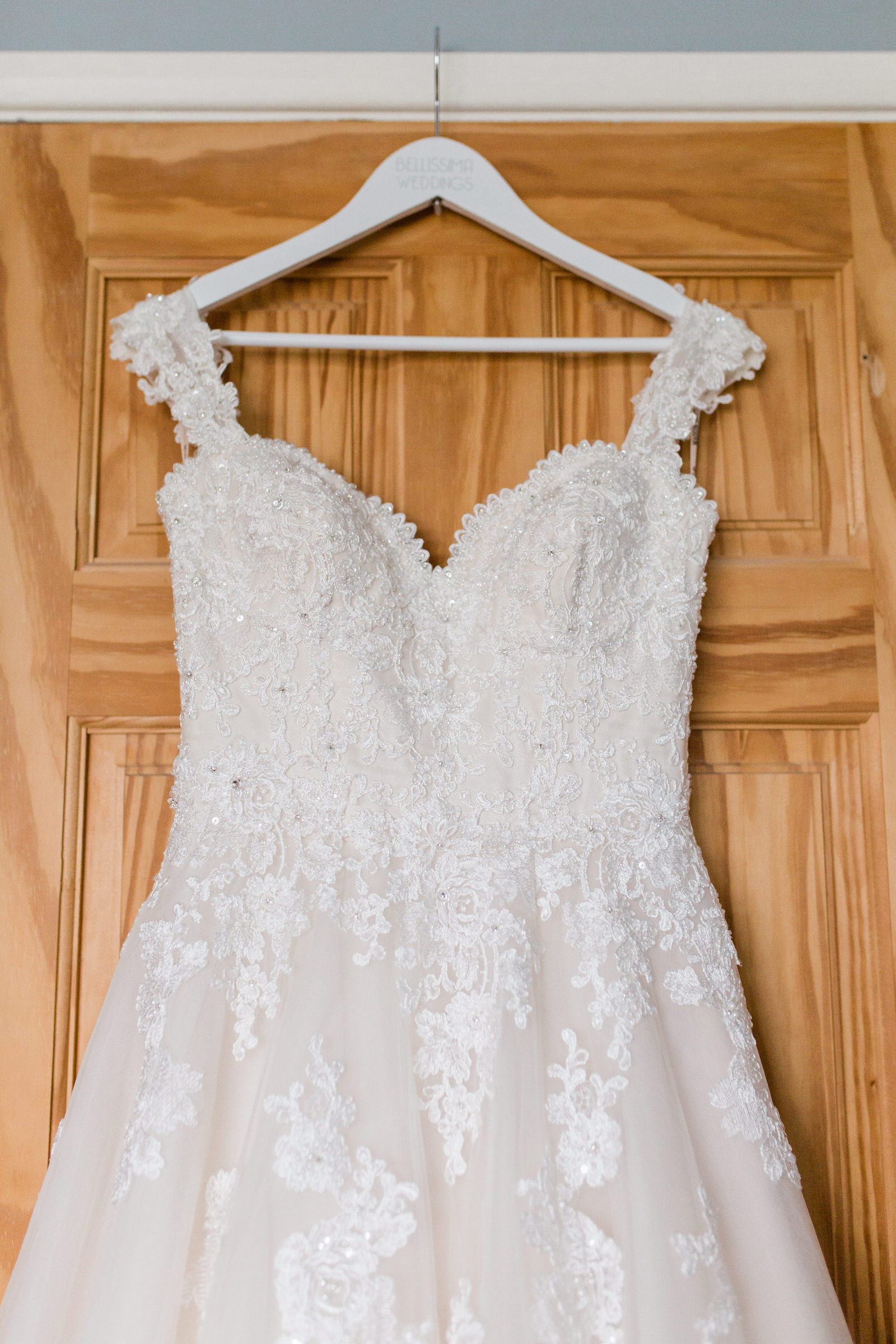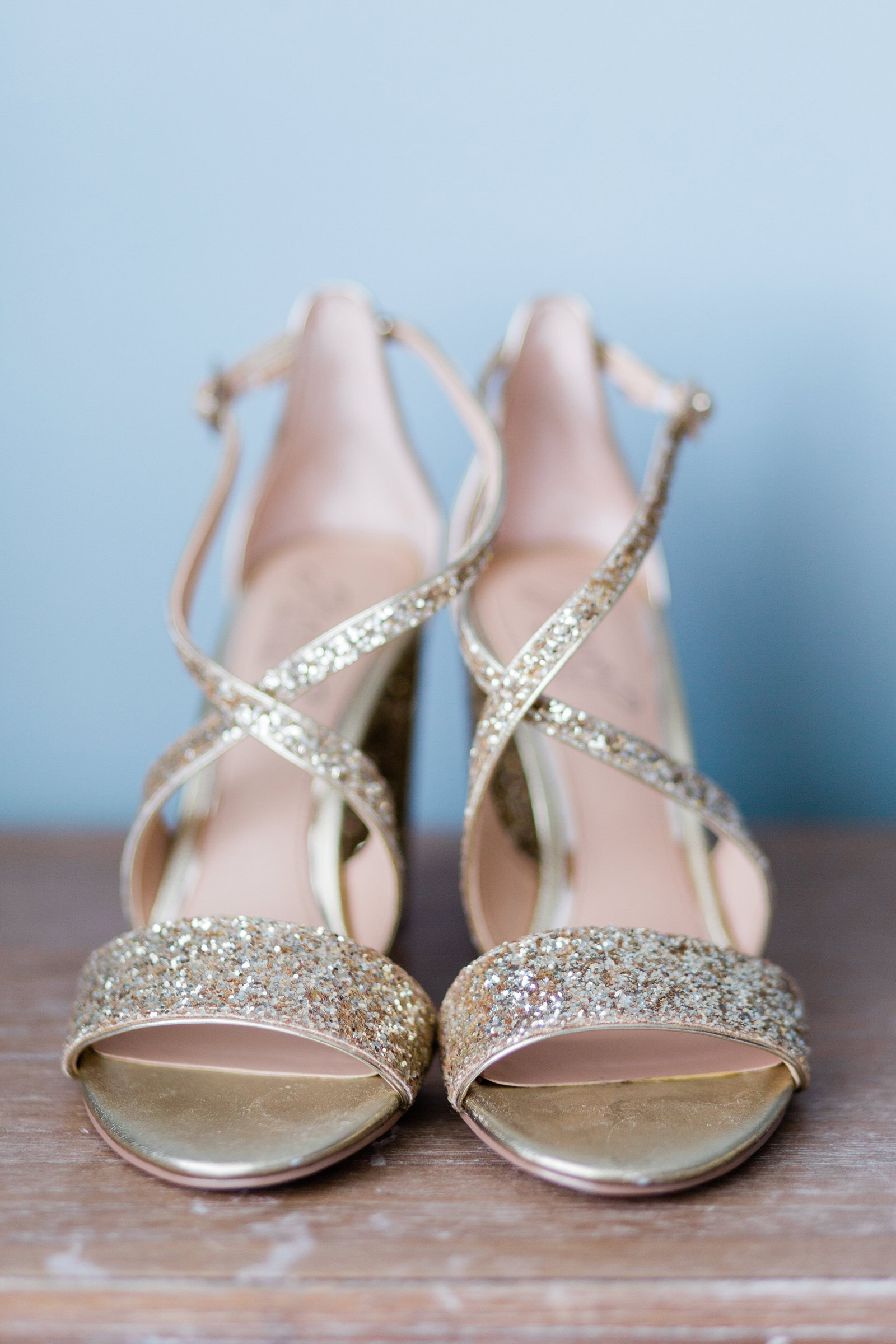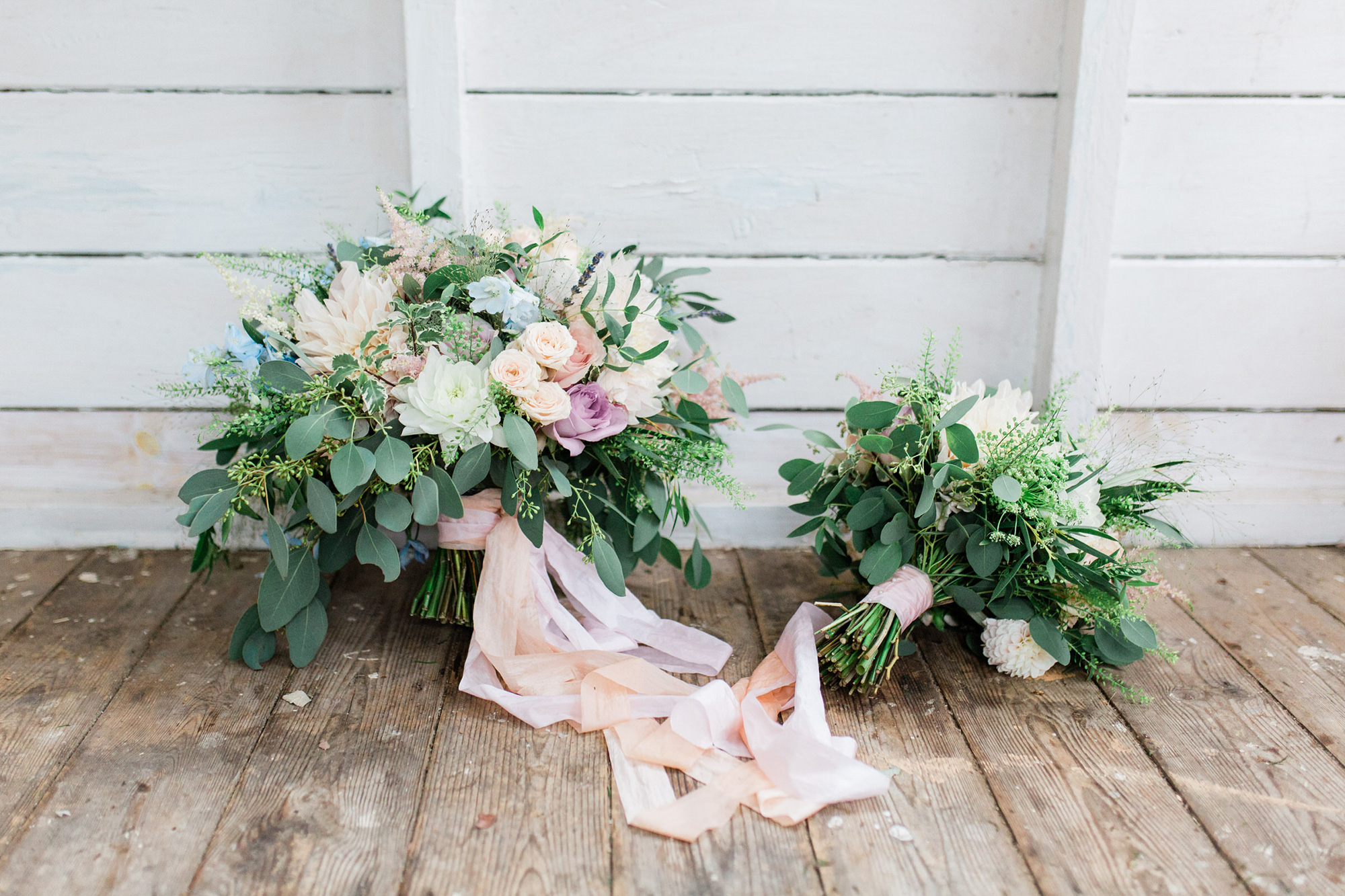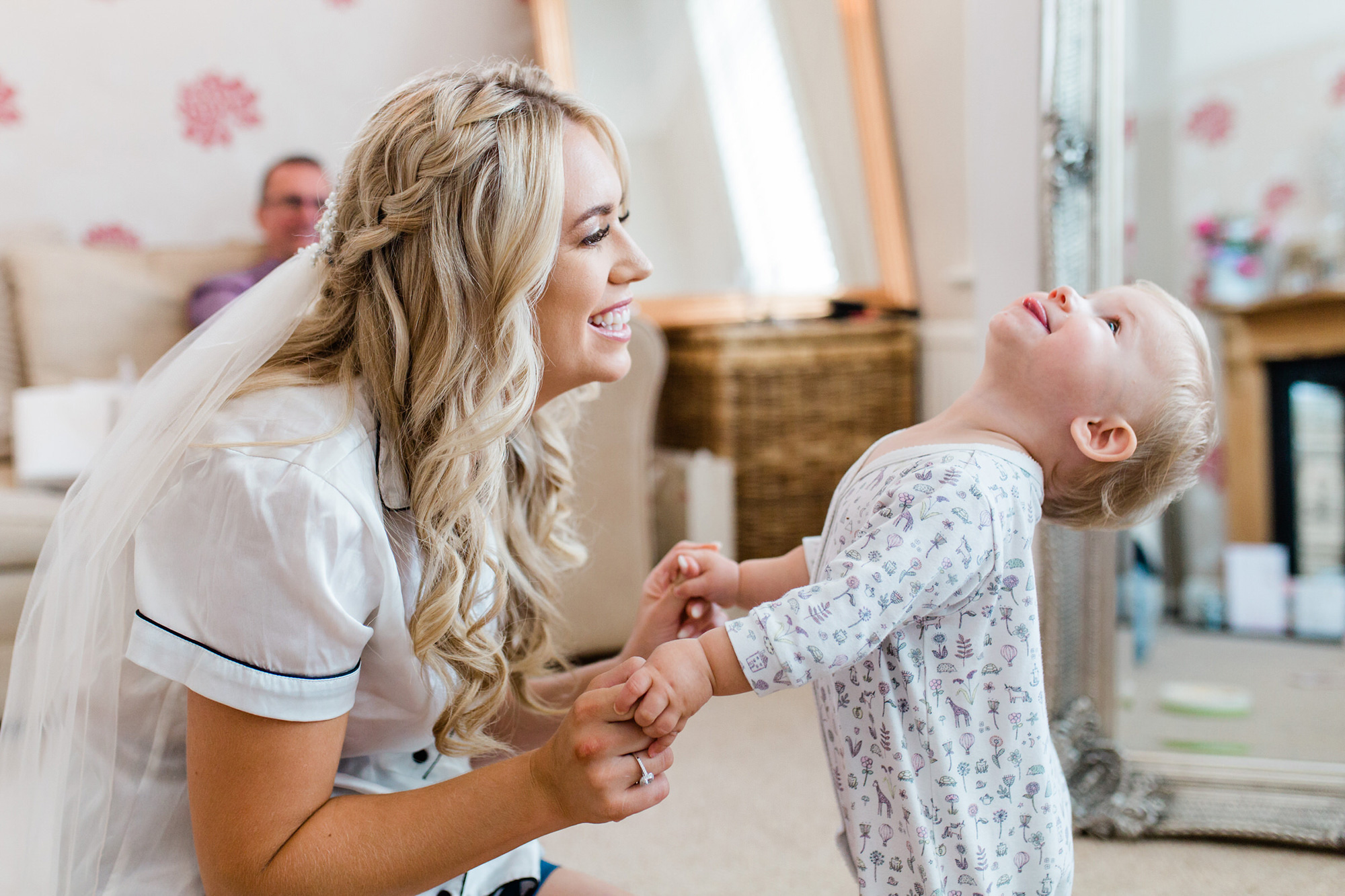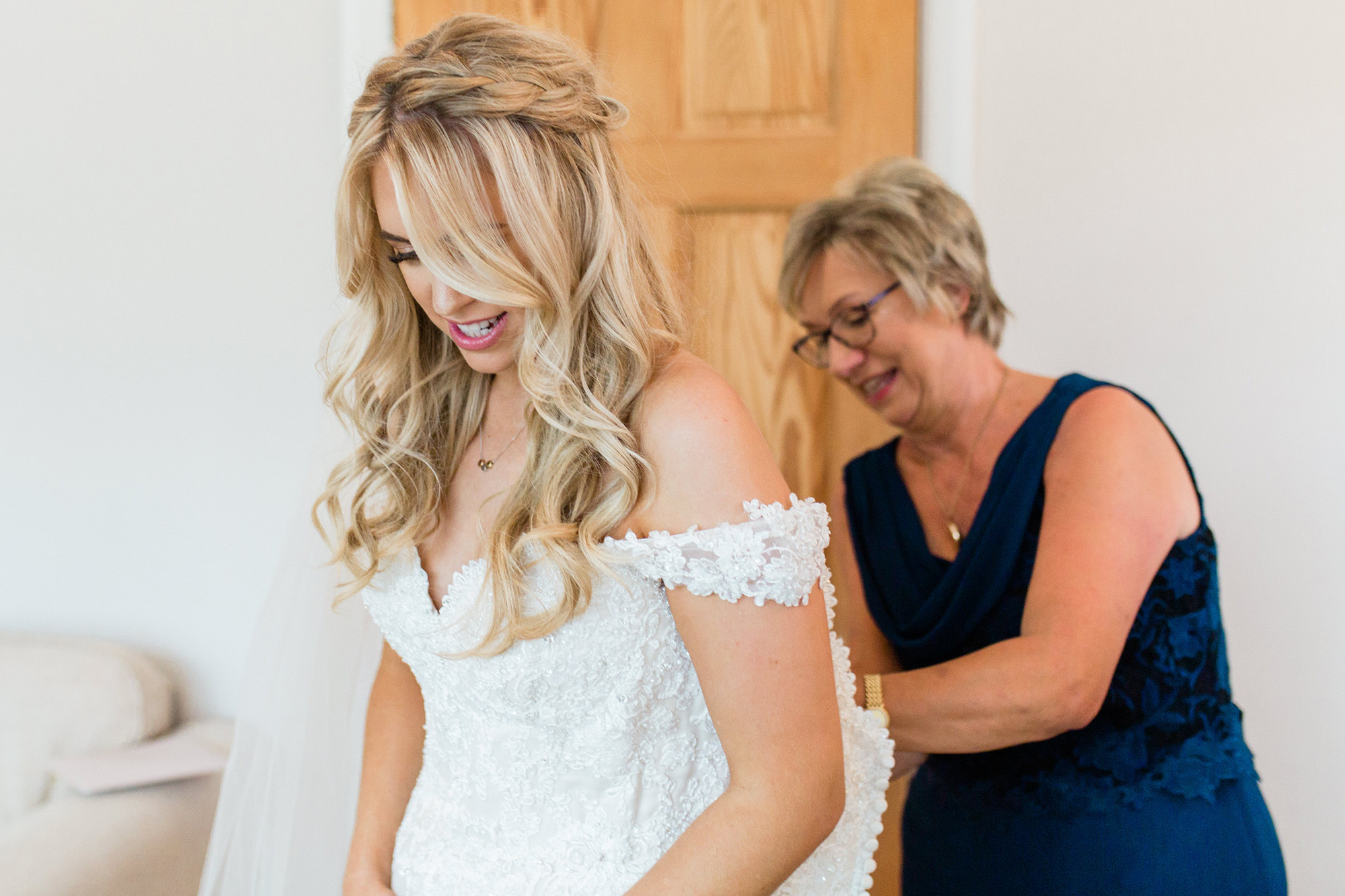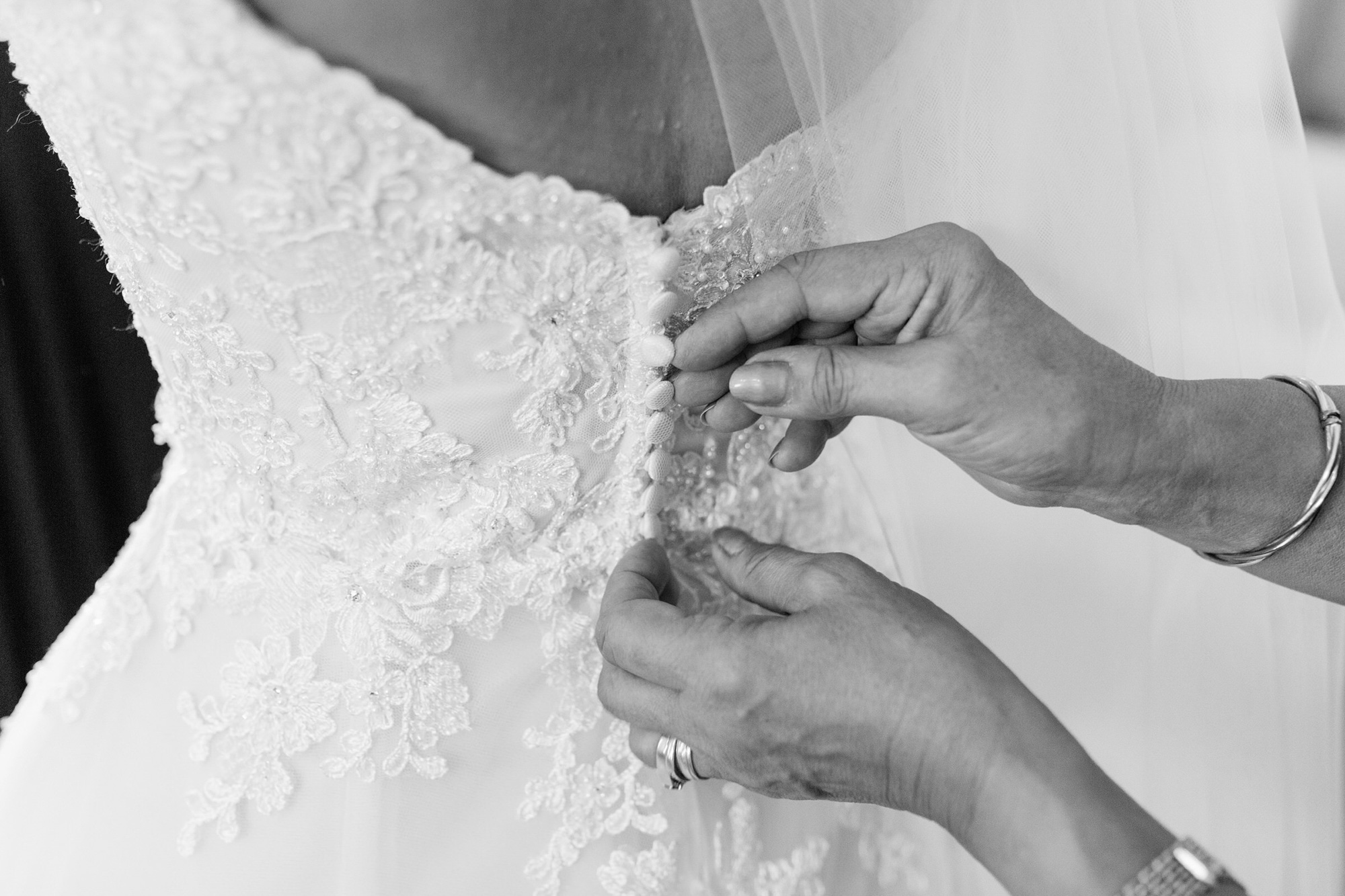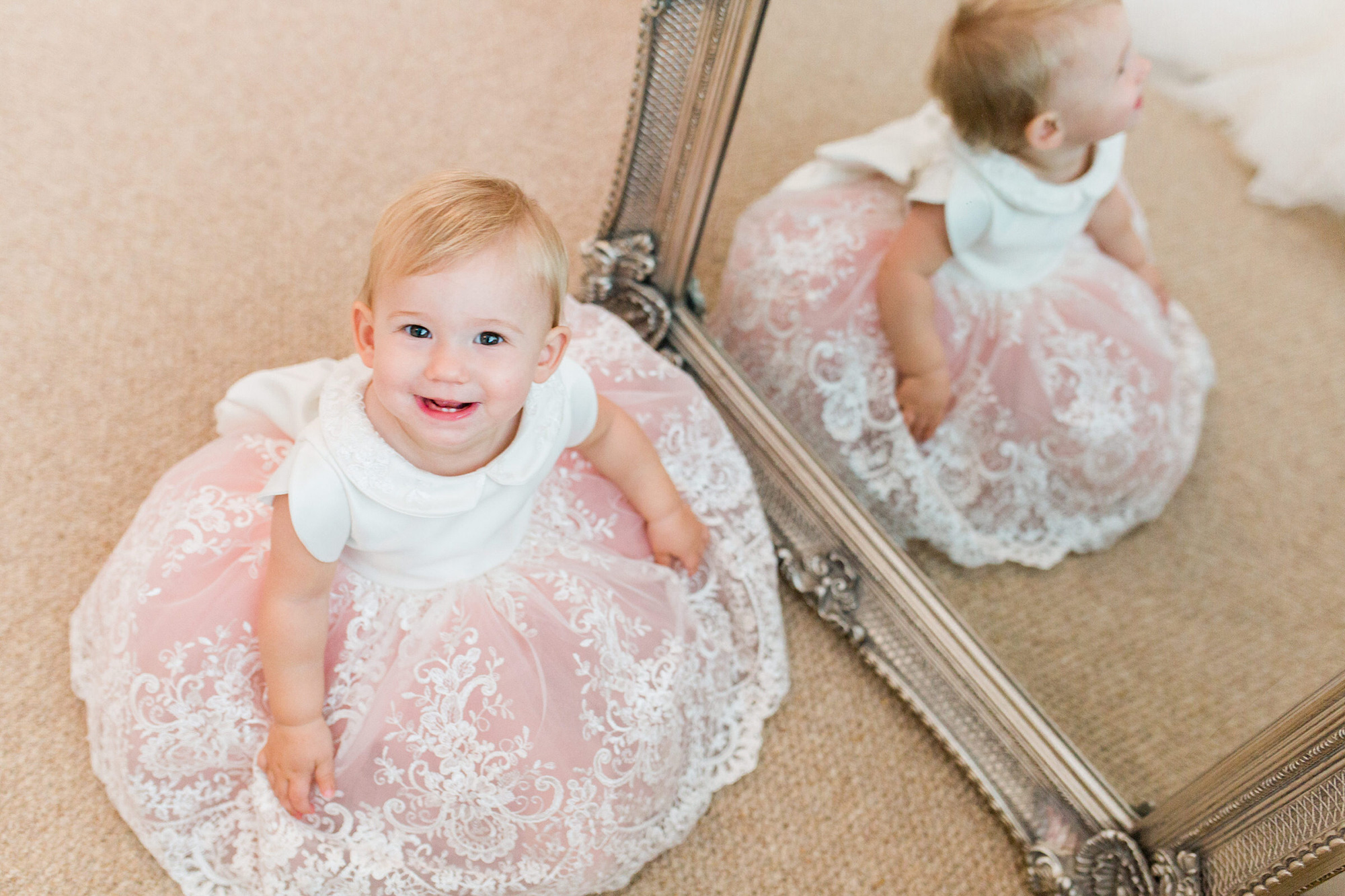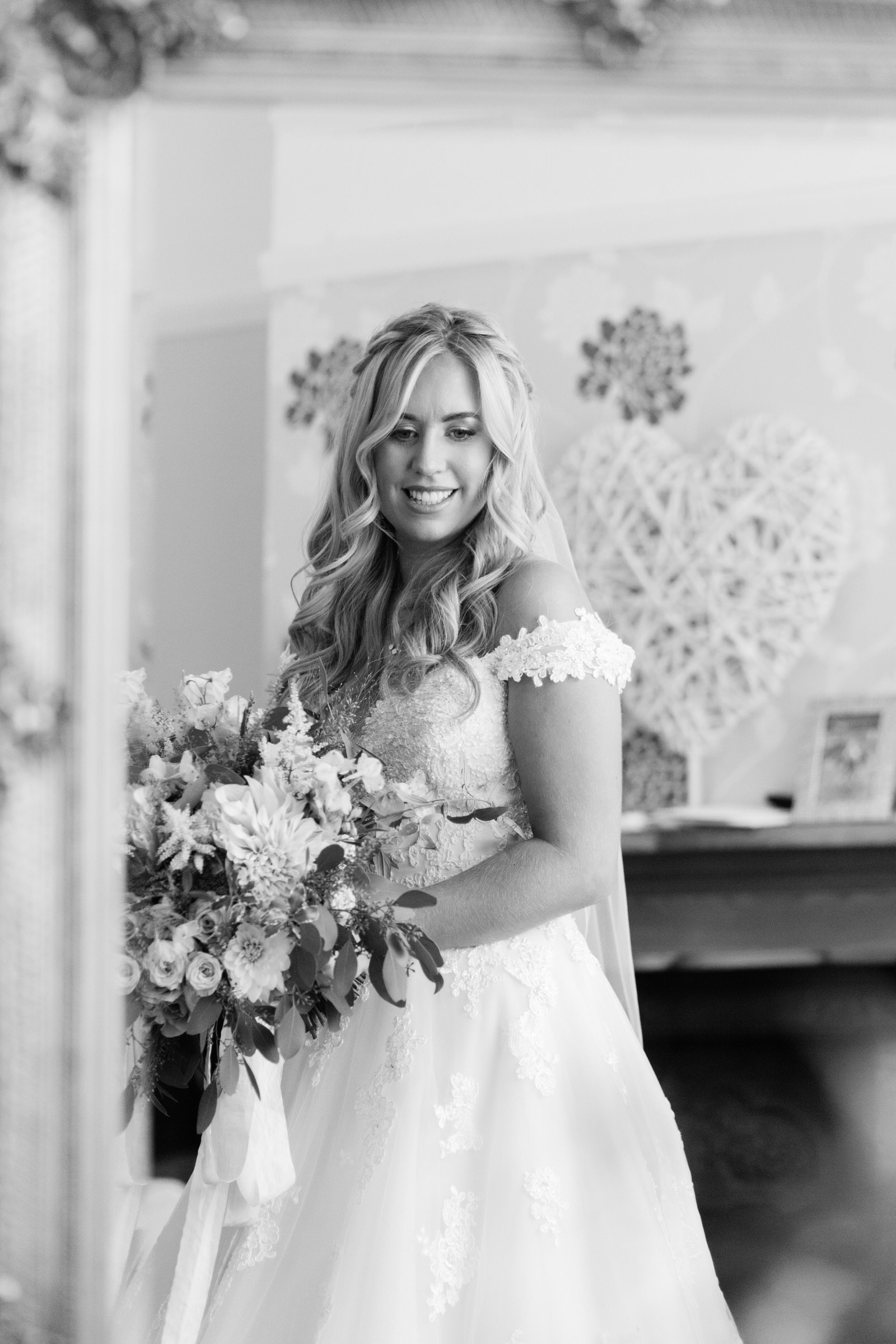 Charlotte ordered her classic ballgown dress from Bellissima Weddings. Ollie meanwhile was dressed to impress in a navy check three-piece suit. His groomsmen wore matching navy suits from Marks and Spencer.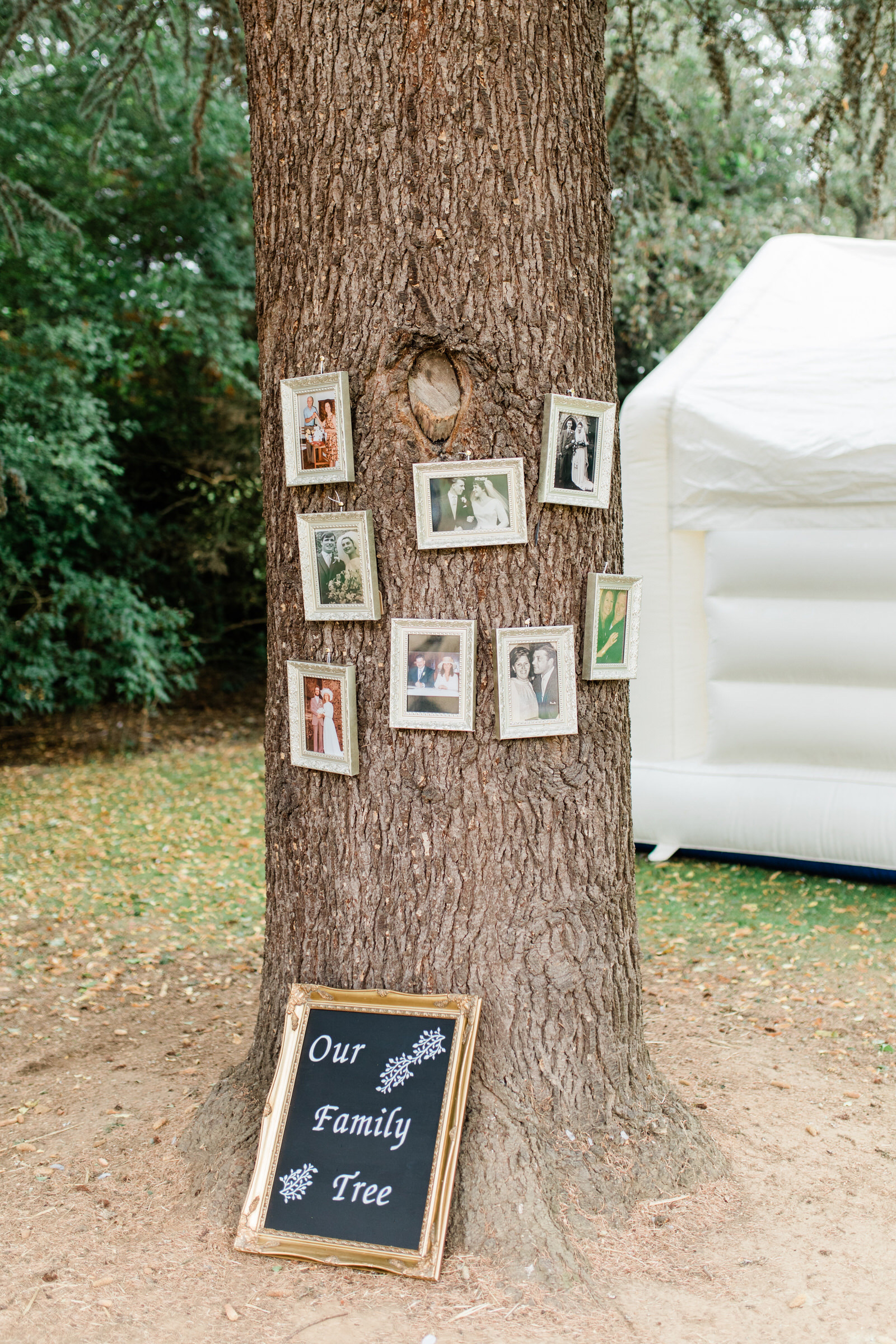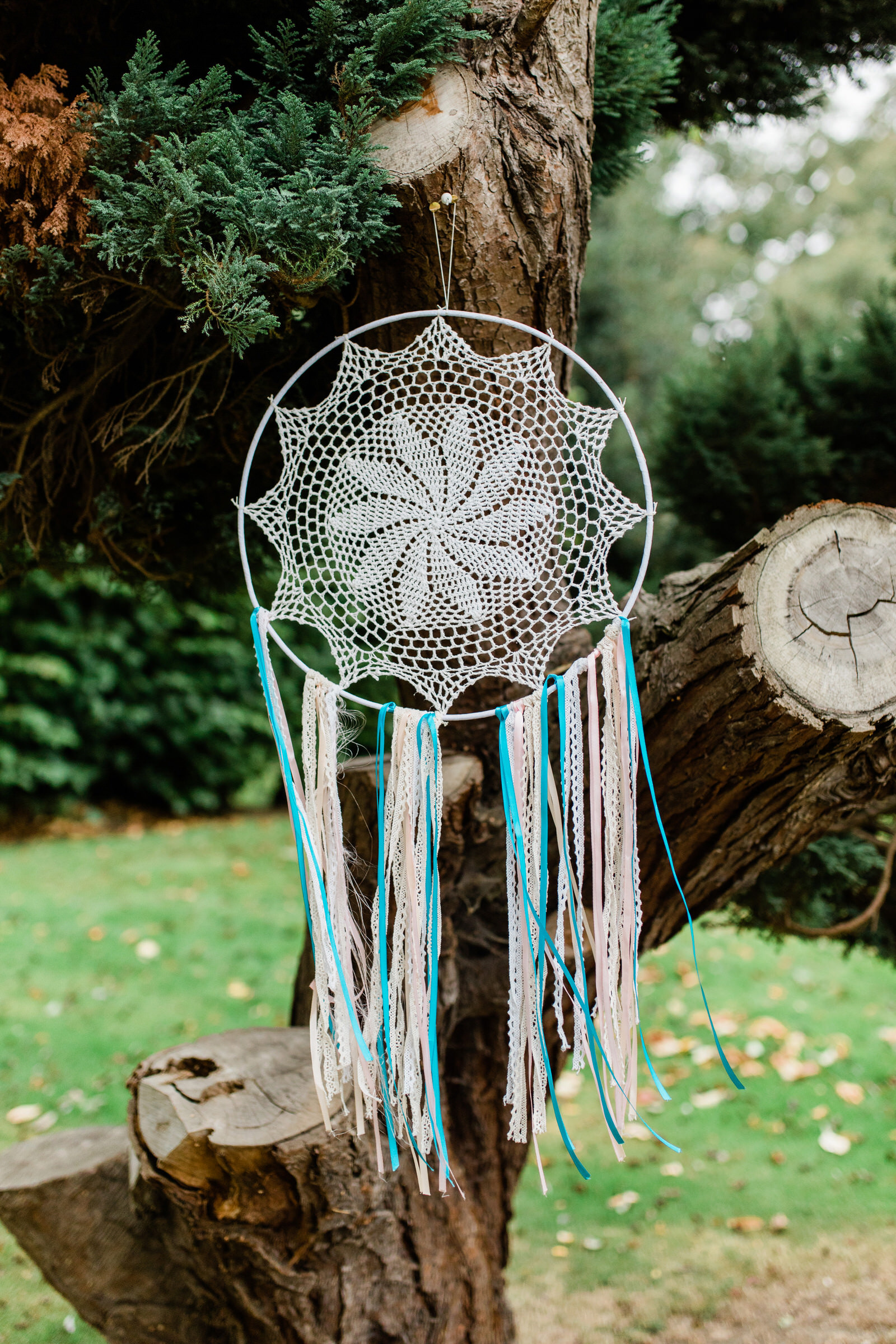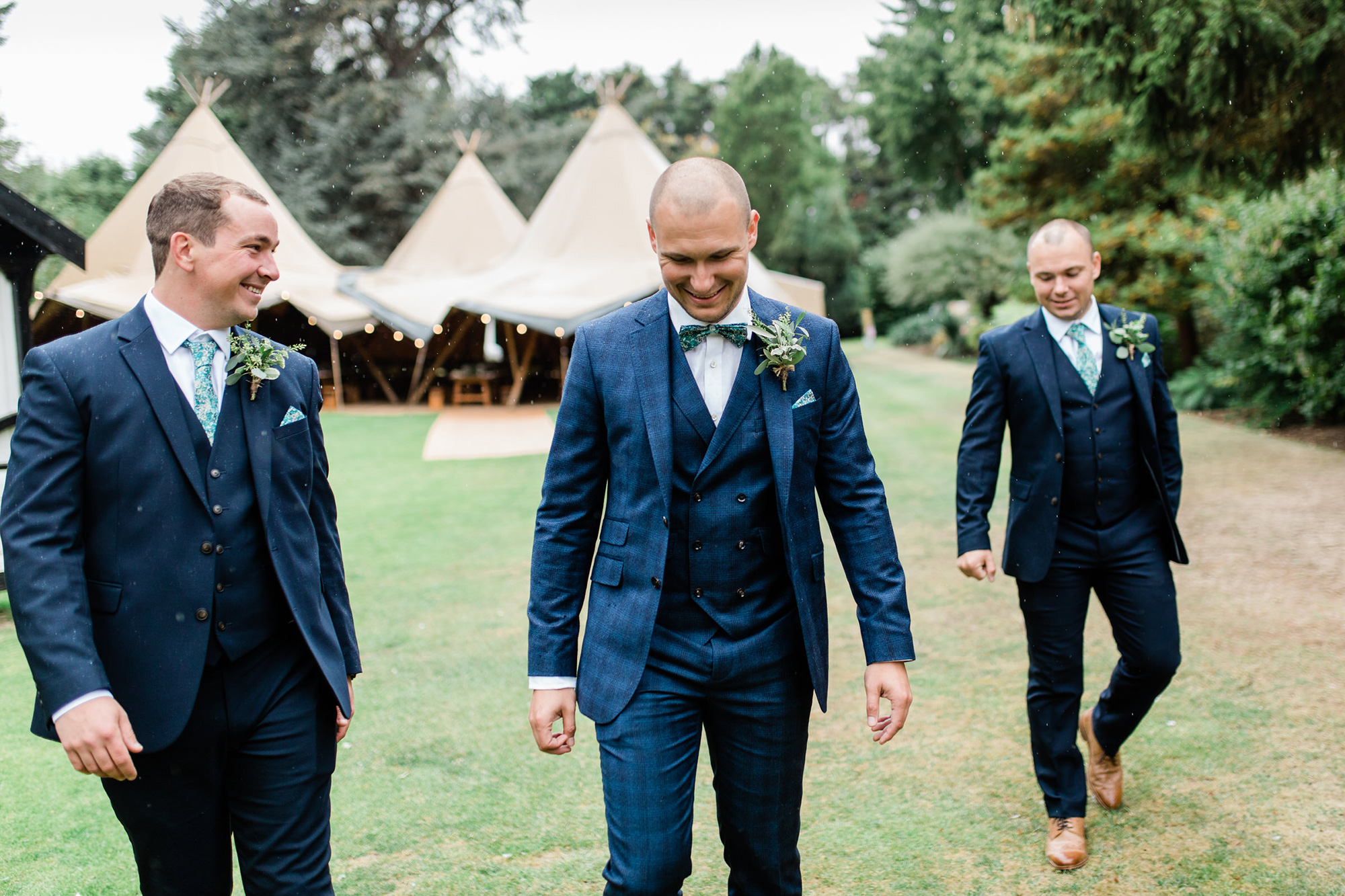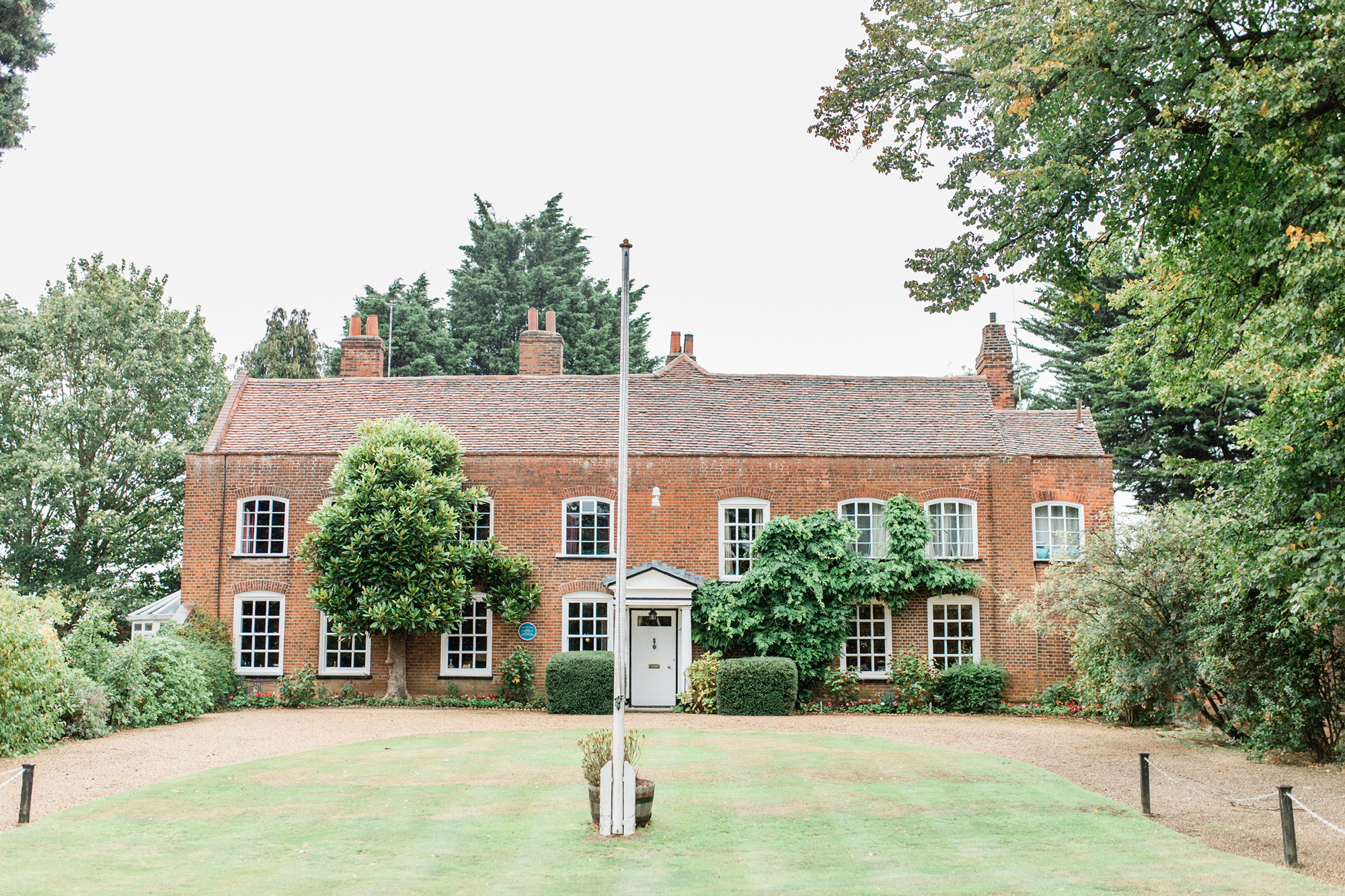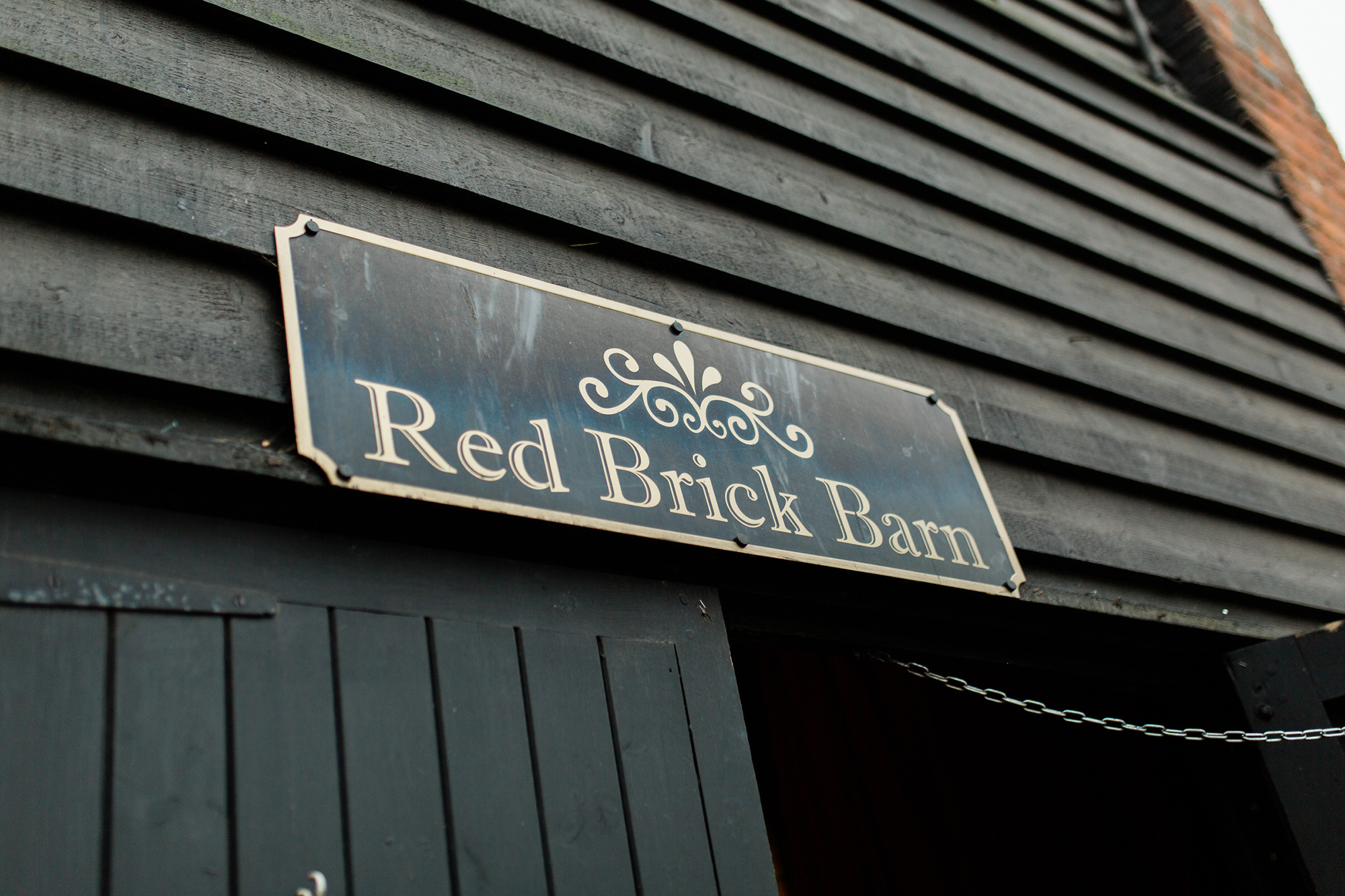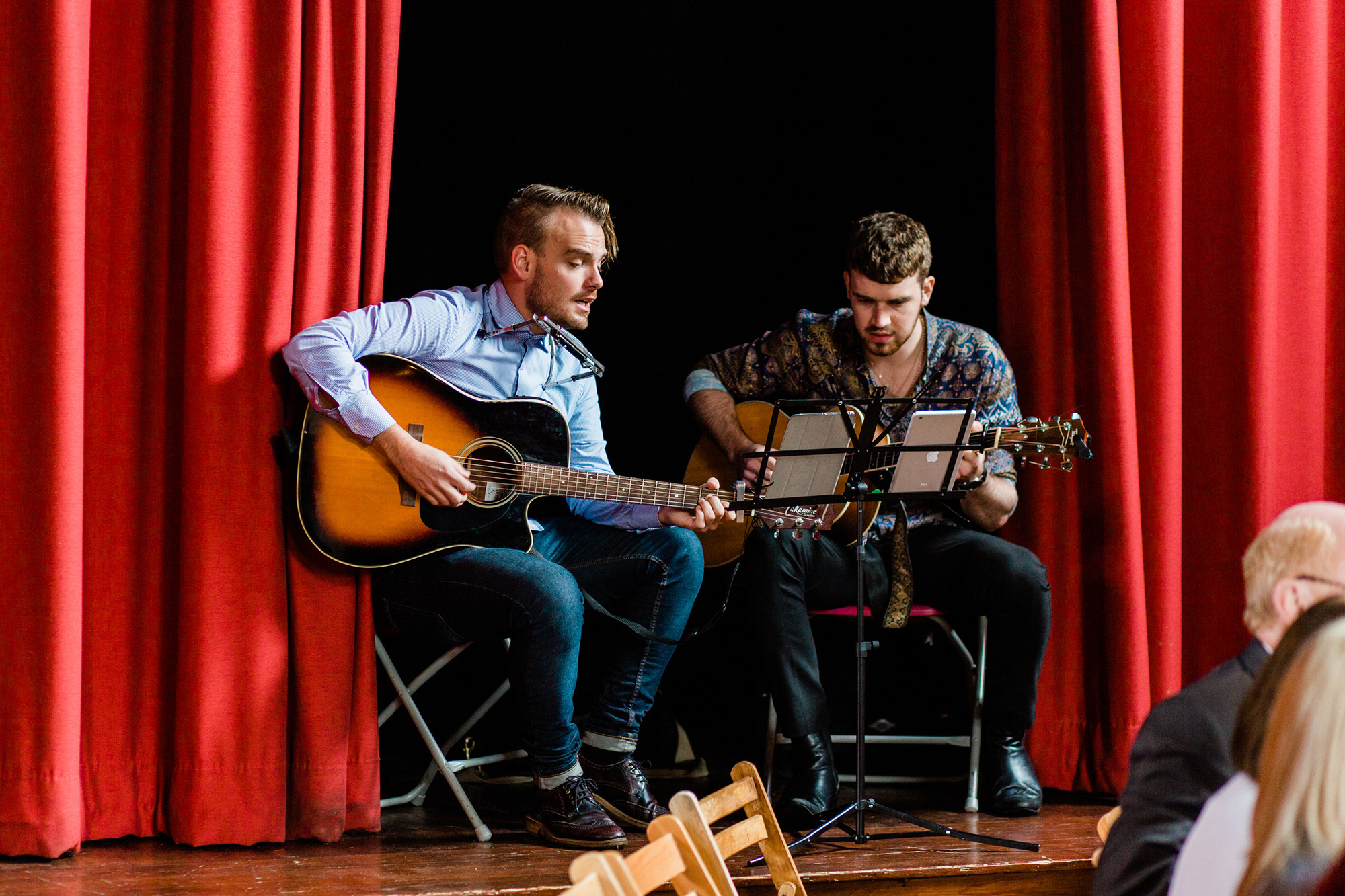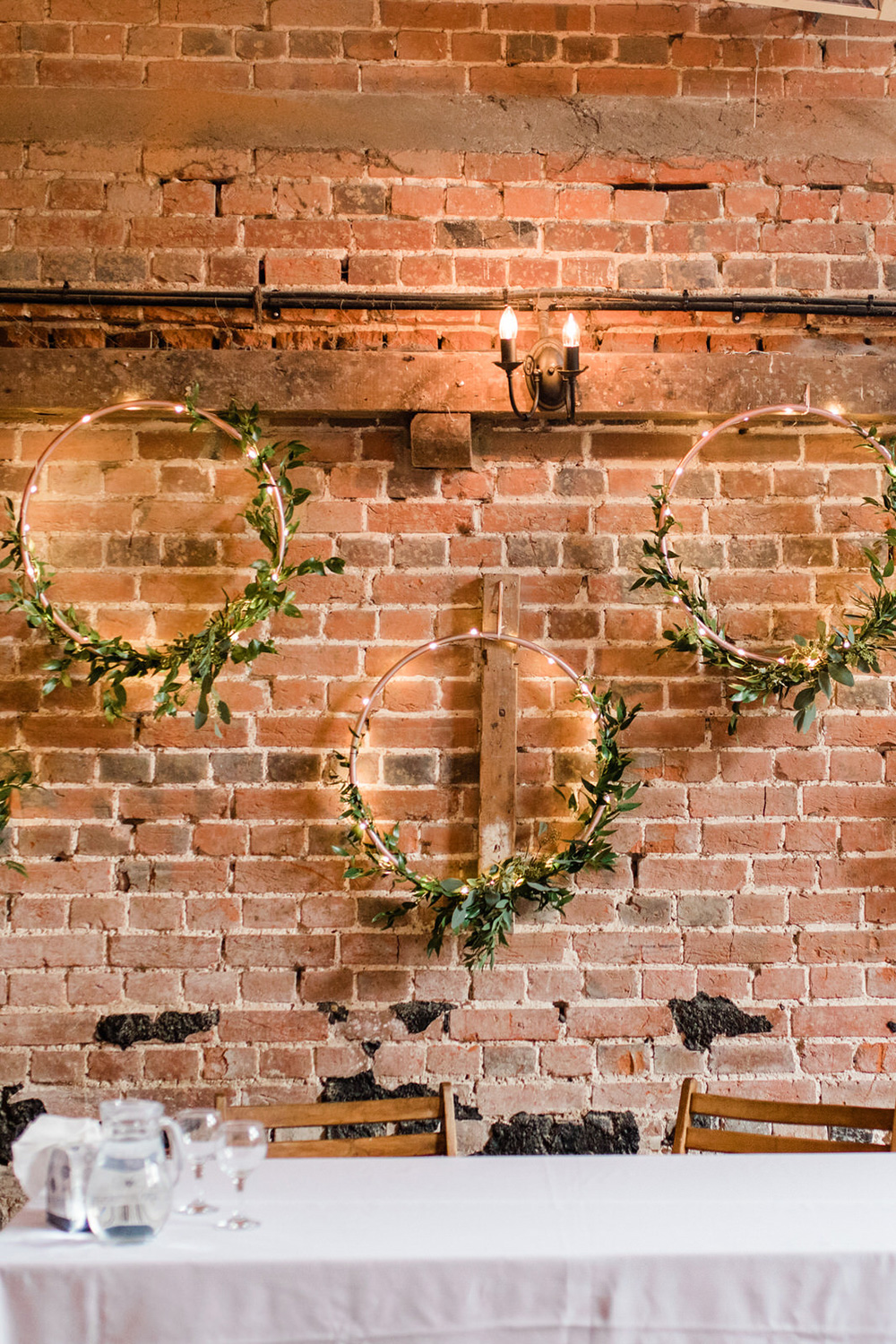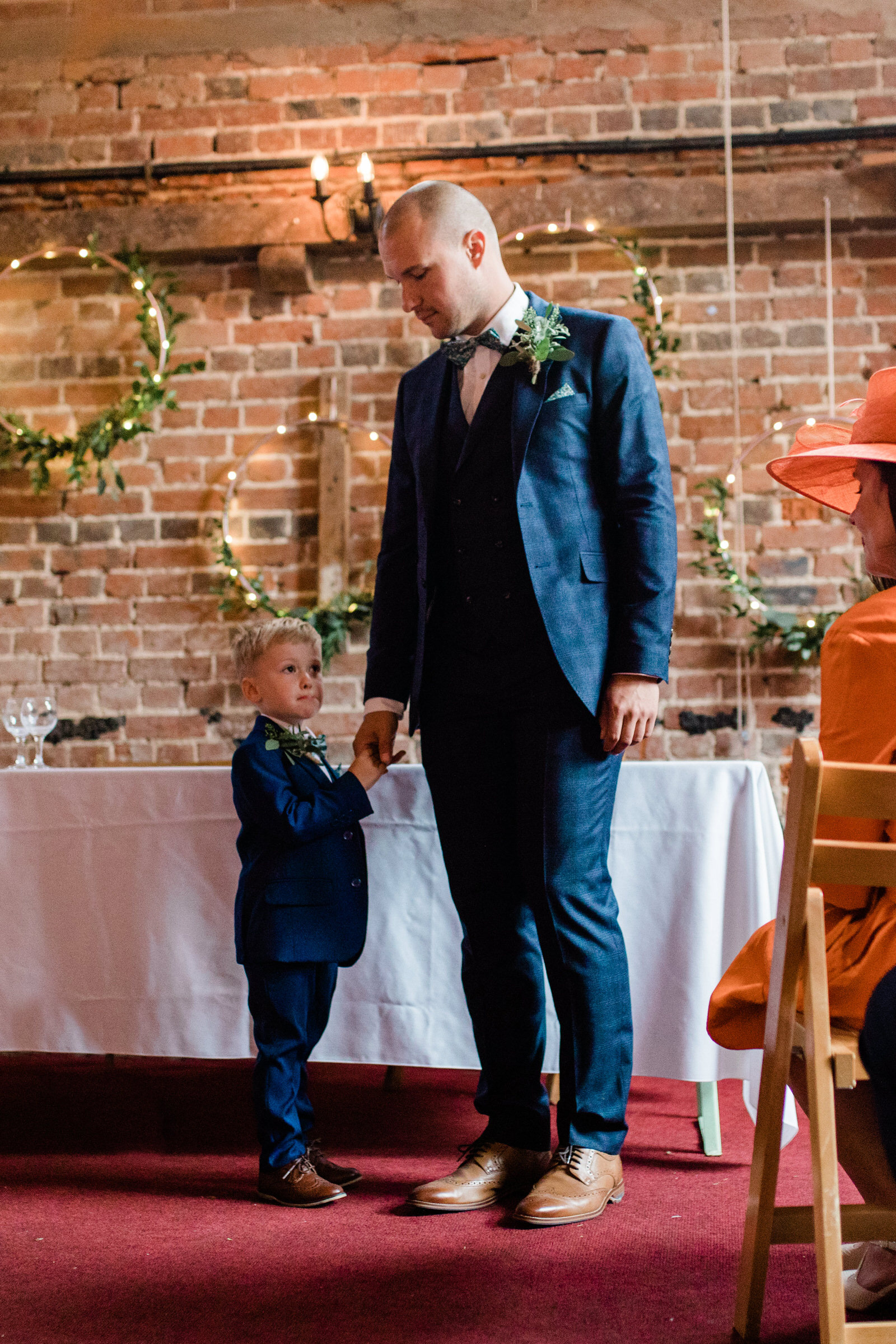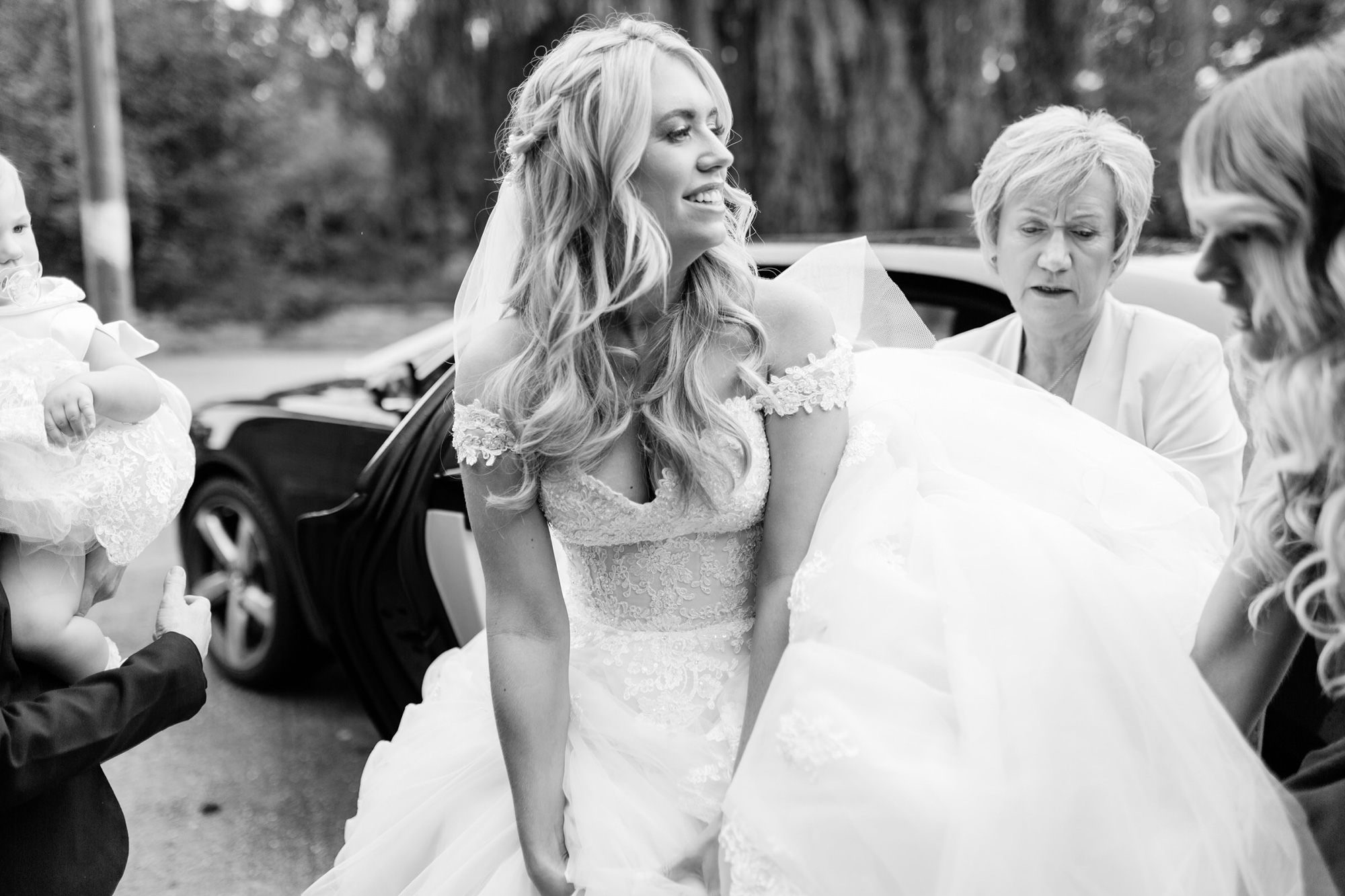 Charlotte advises future couples planning their wedding to follow their hearts. "Do exactly the wedding you want to do, do not listen to family or friends. It's all about the two of you," she says.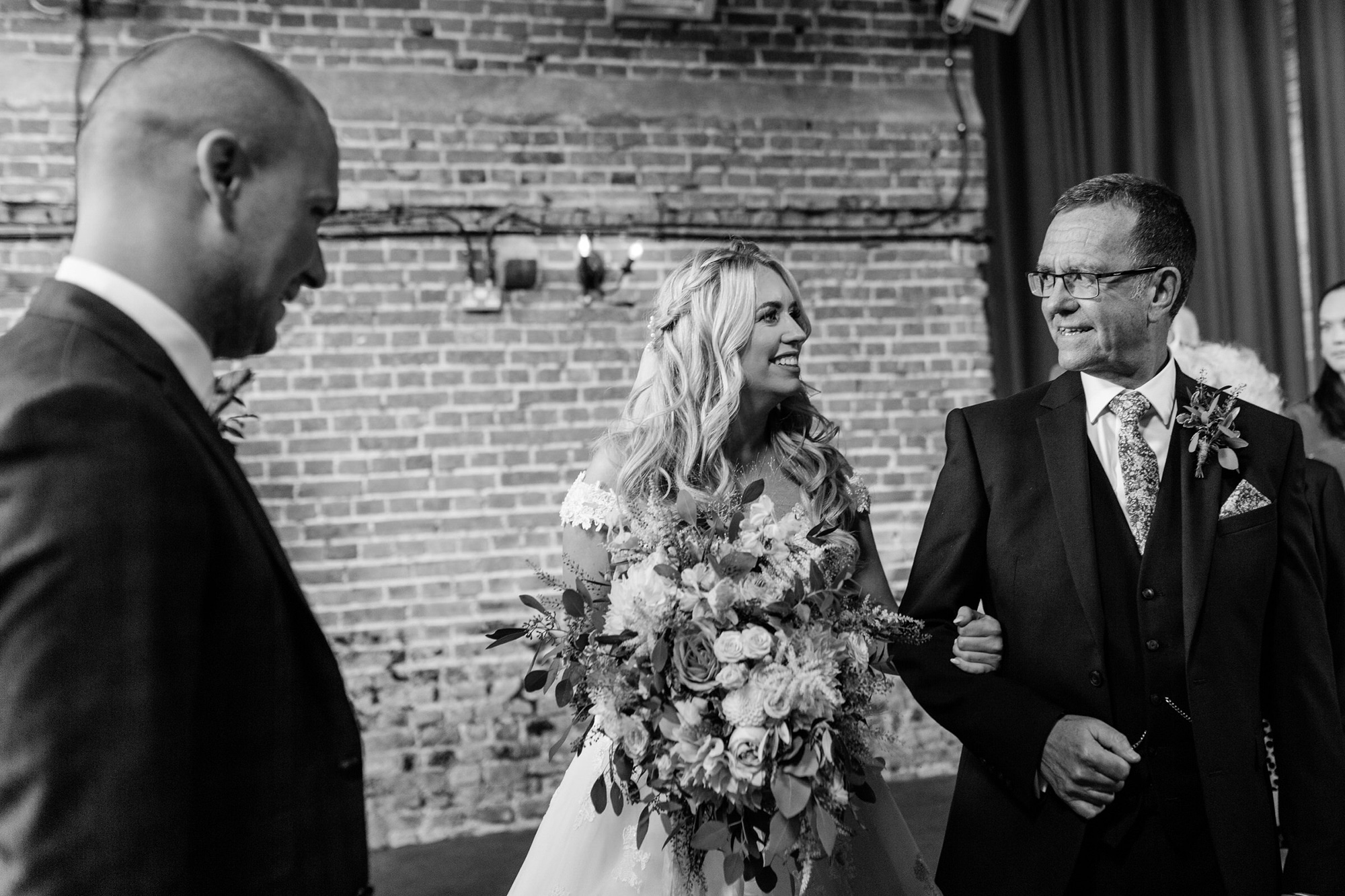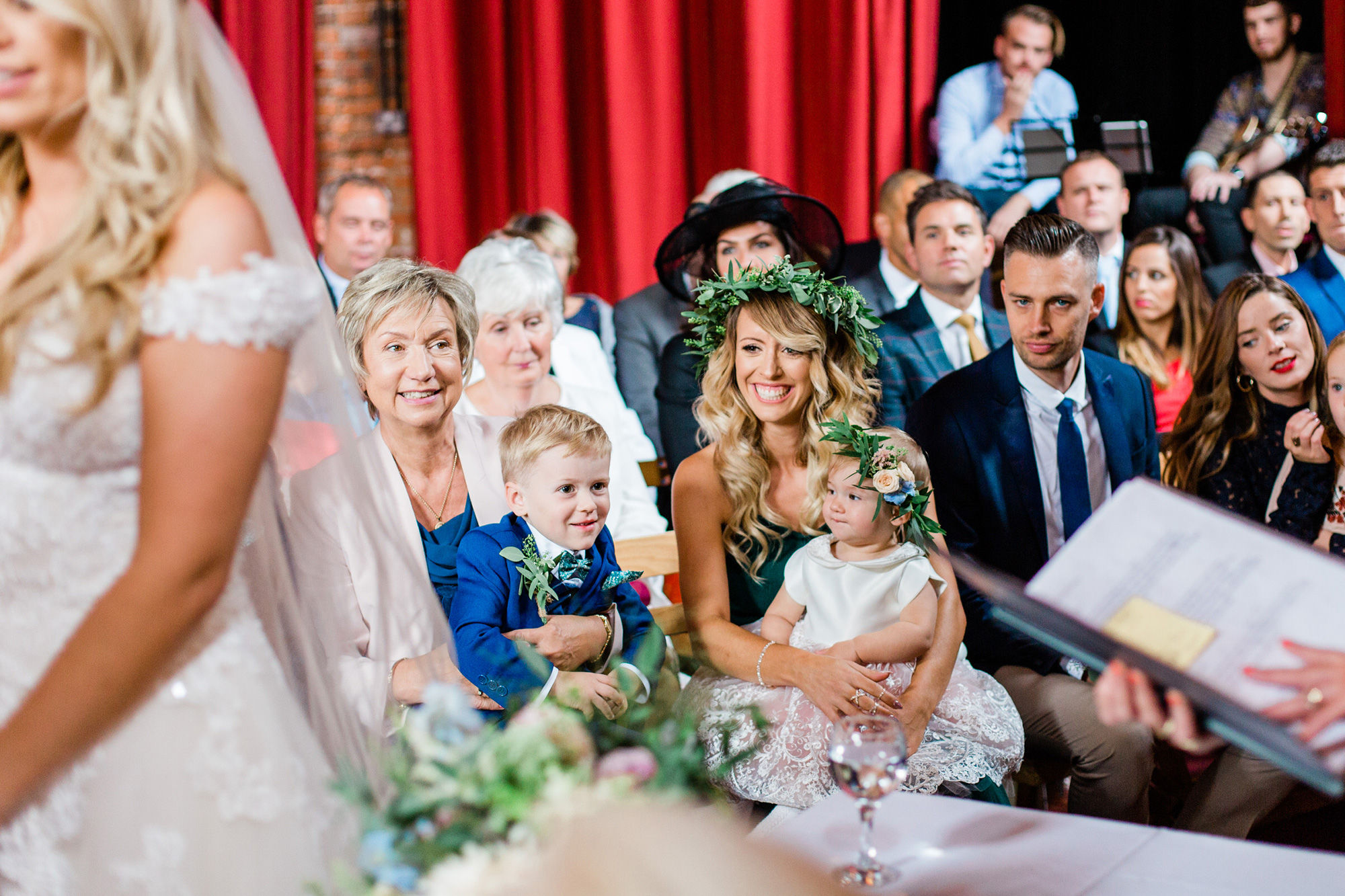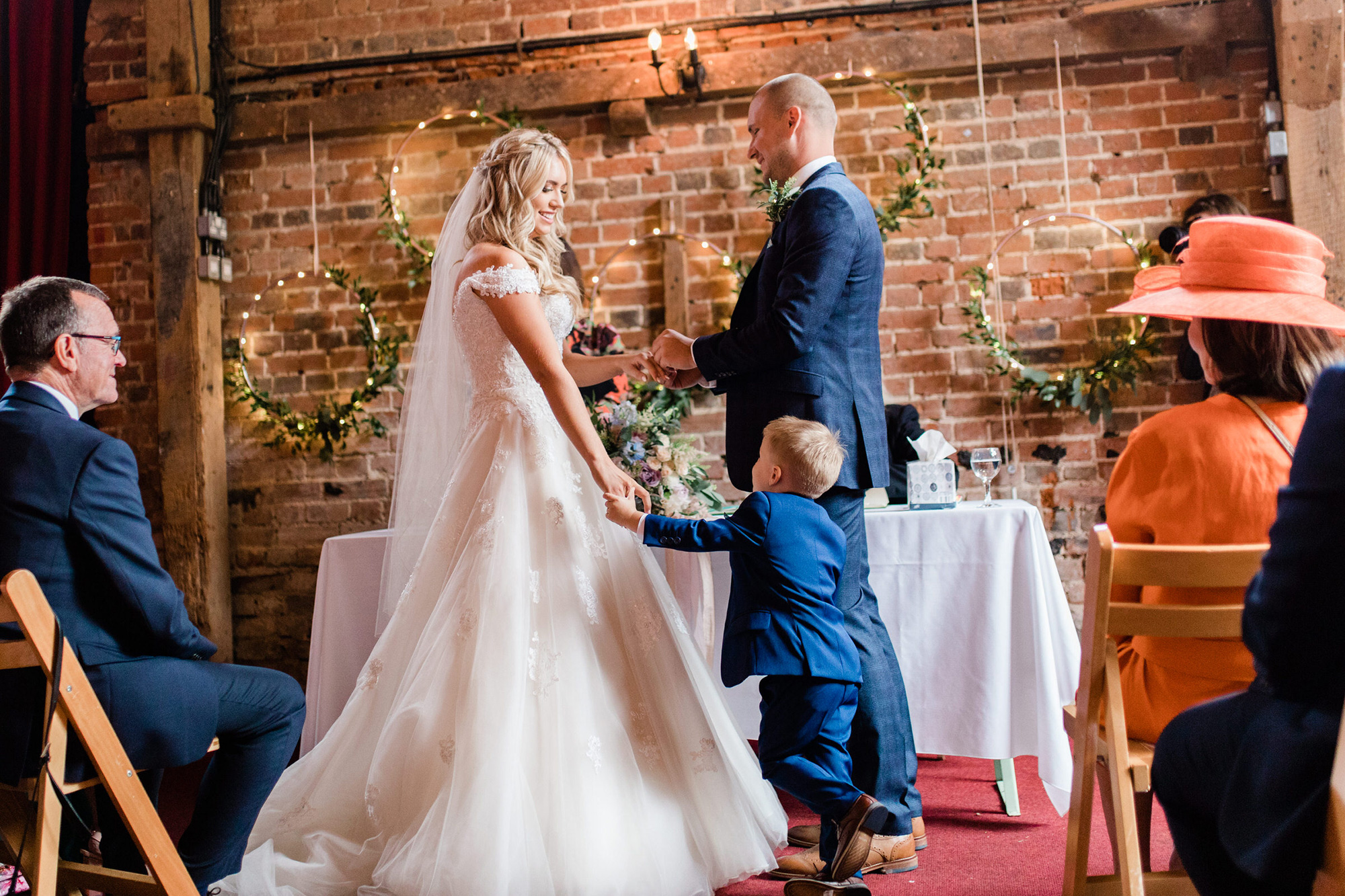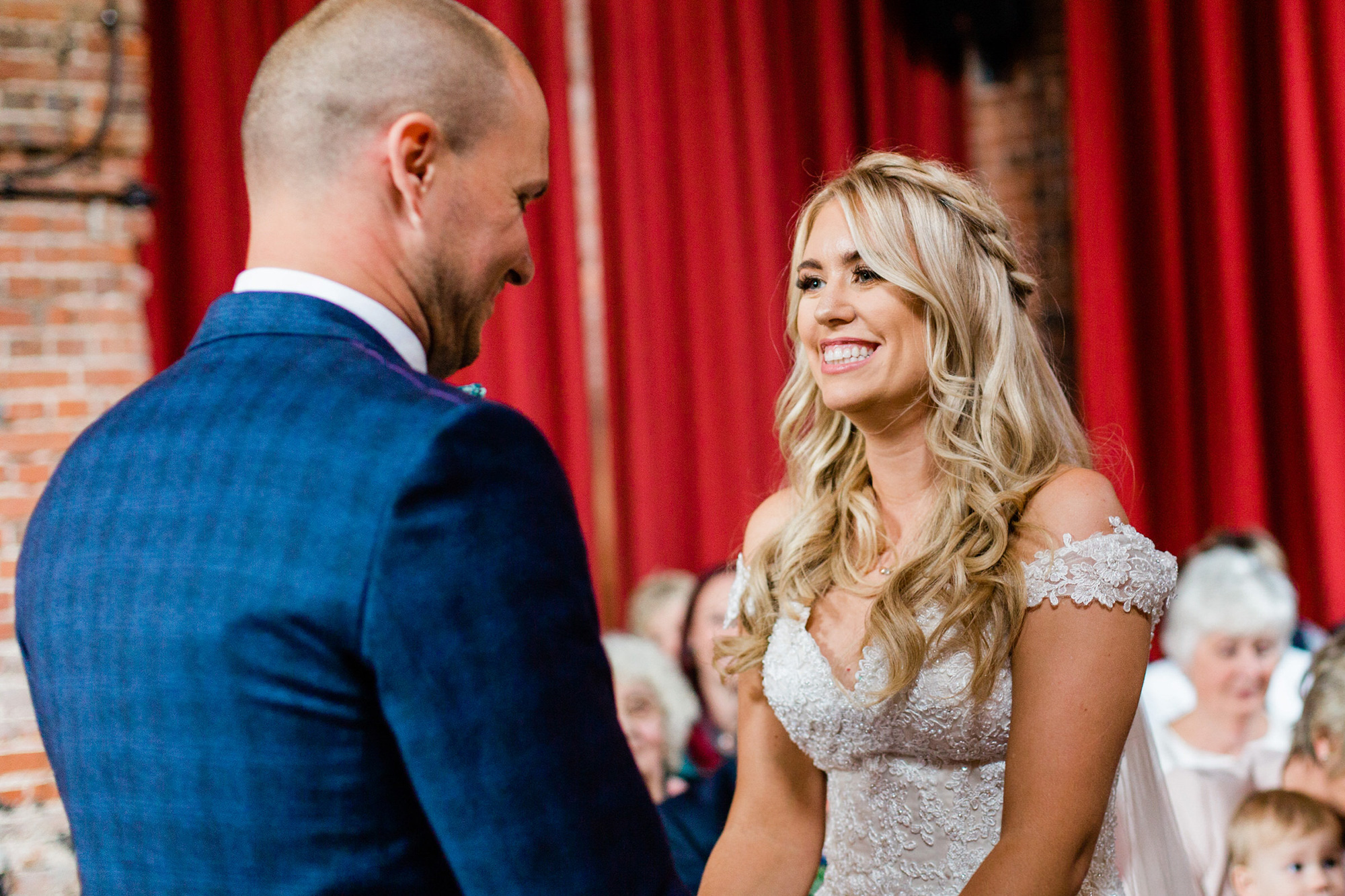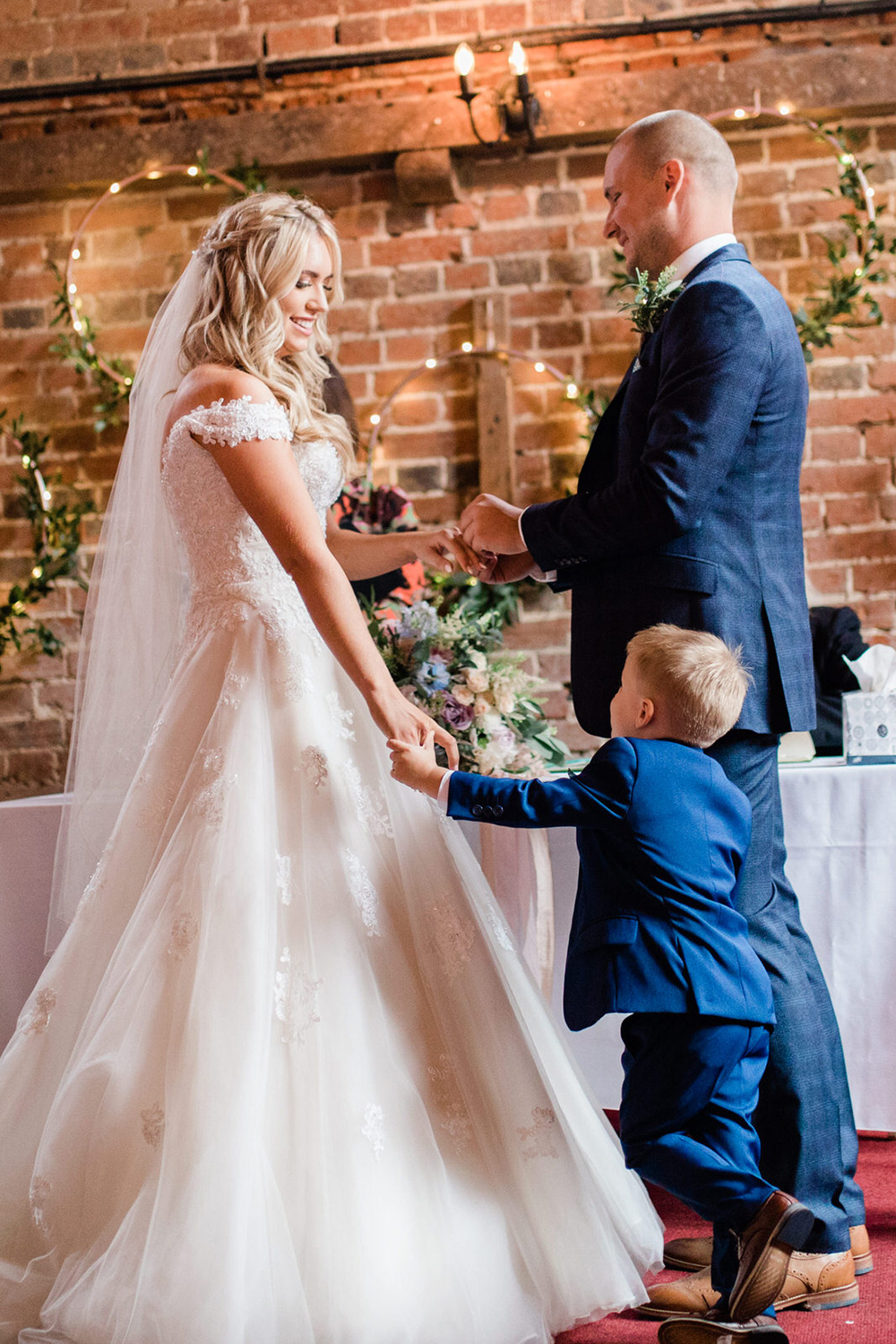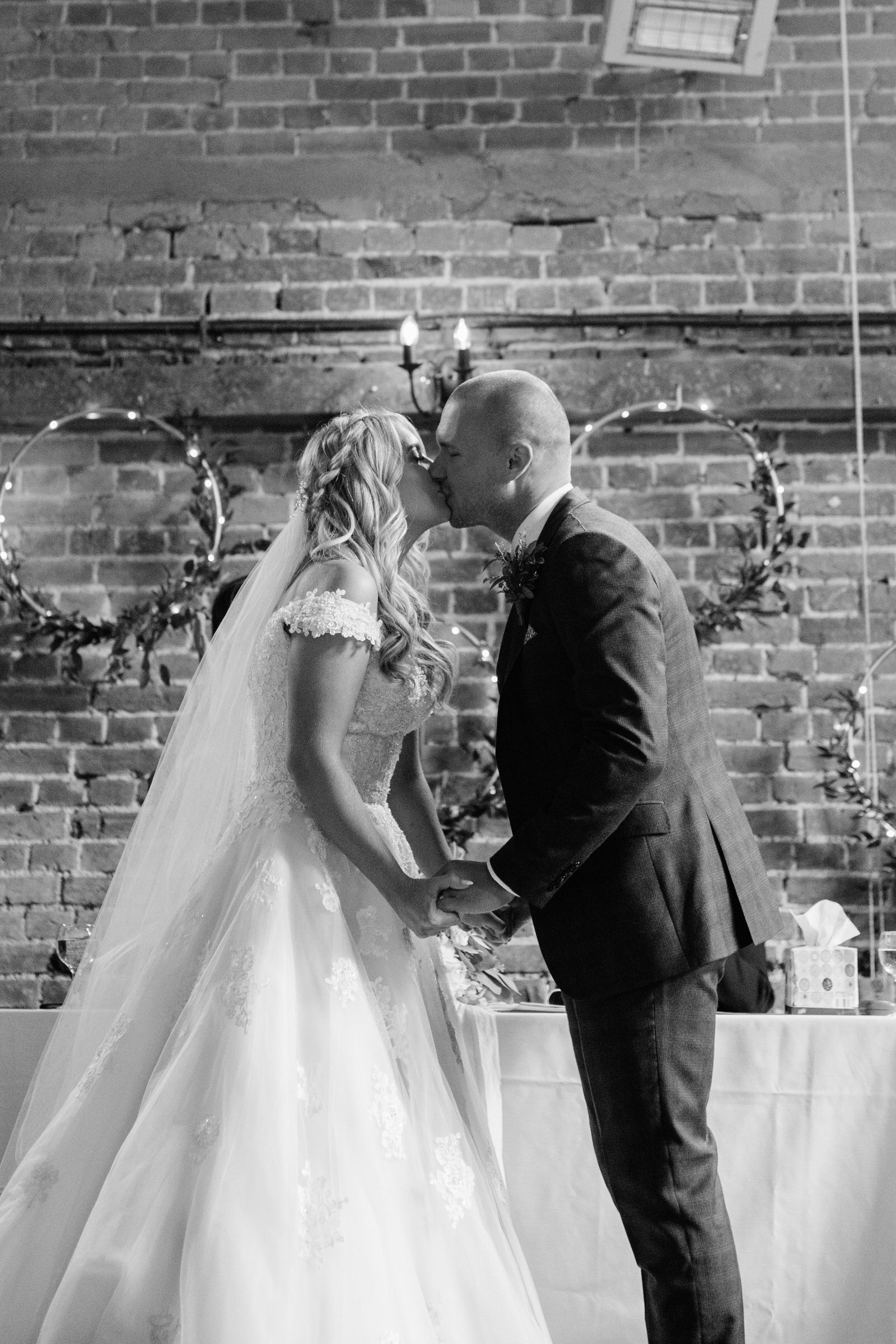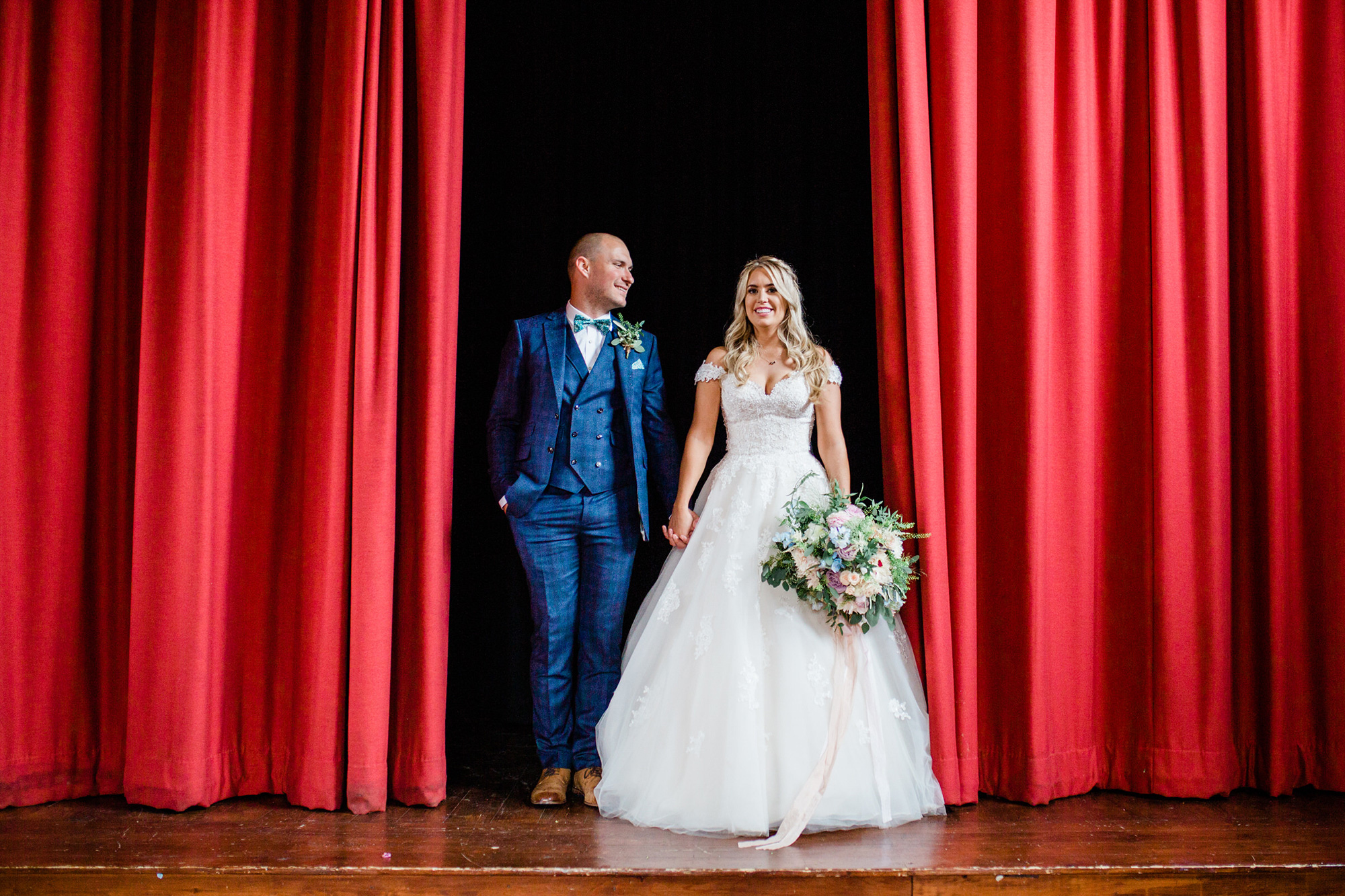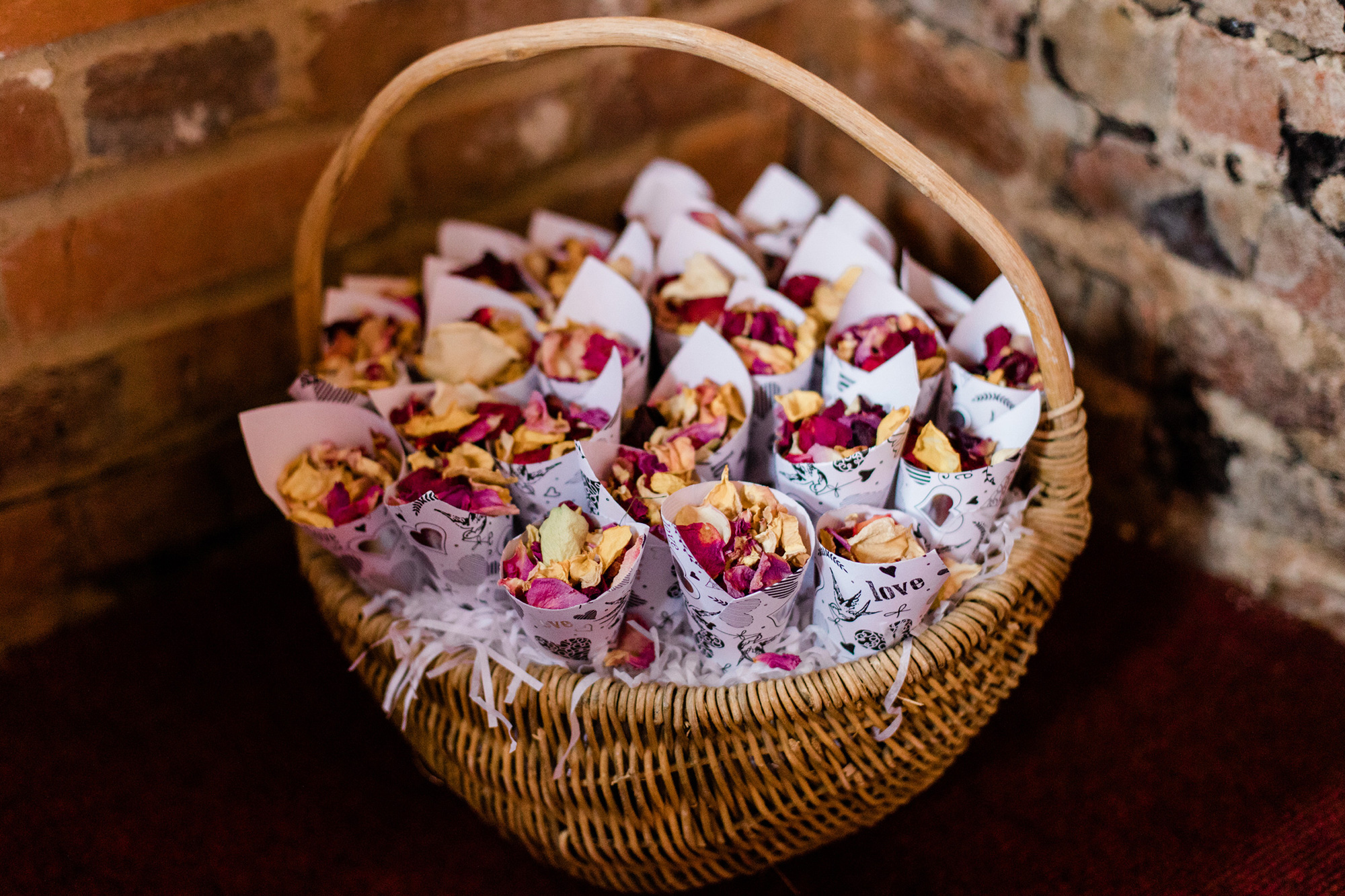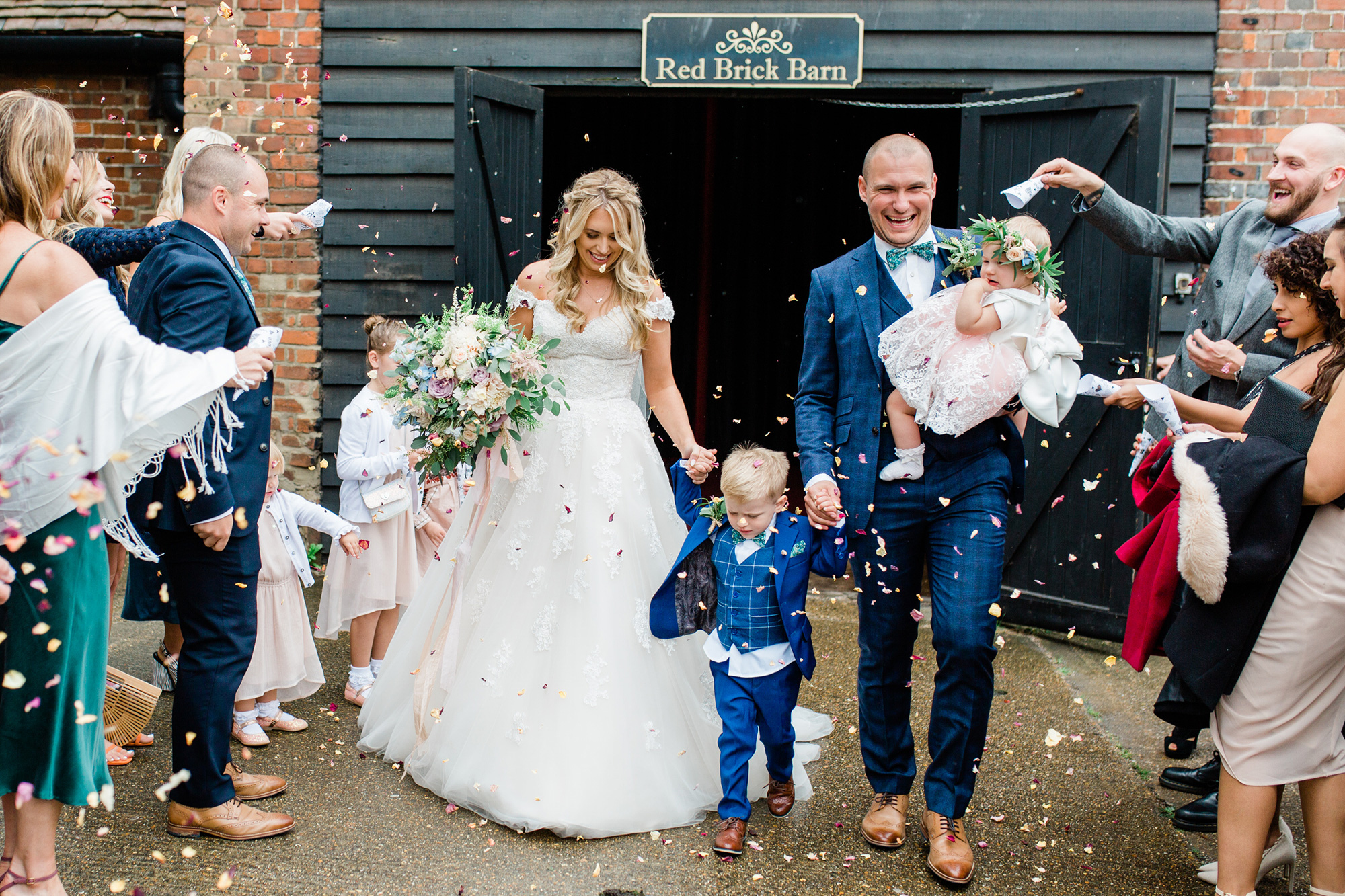 Gemma Giorgio, of Gemma Giorgio Photography, says it was a joy to capture Charlotte and Ollie's big day. "The vibe of Charlotte and Ollie's wedding was fun-loving and family-oriented," Gemma says. "I absolutely love the styling of their wedding and it is filled with lots of inspiration for future couples!"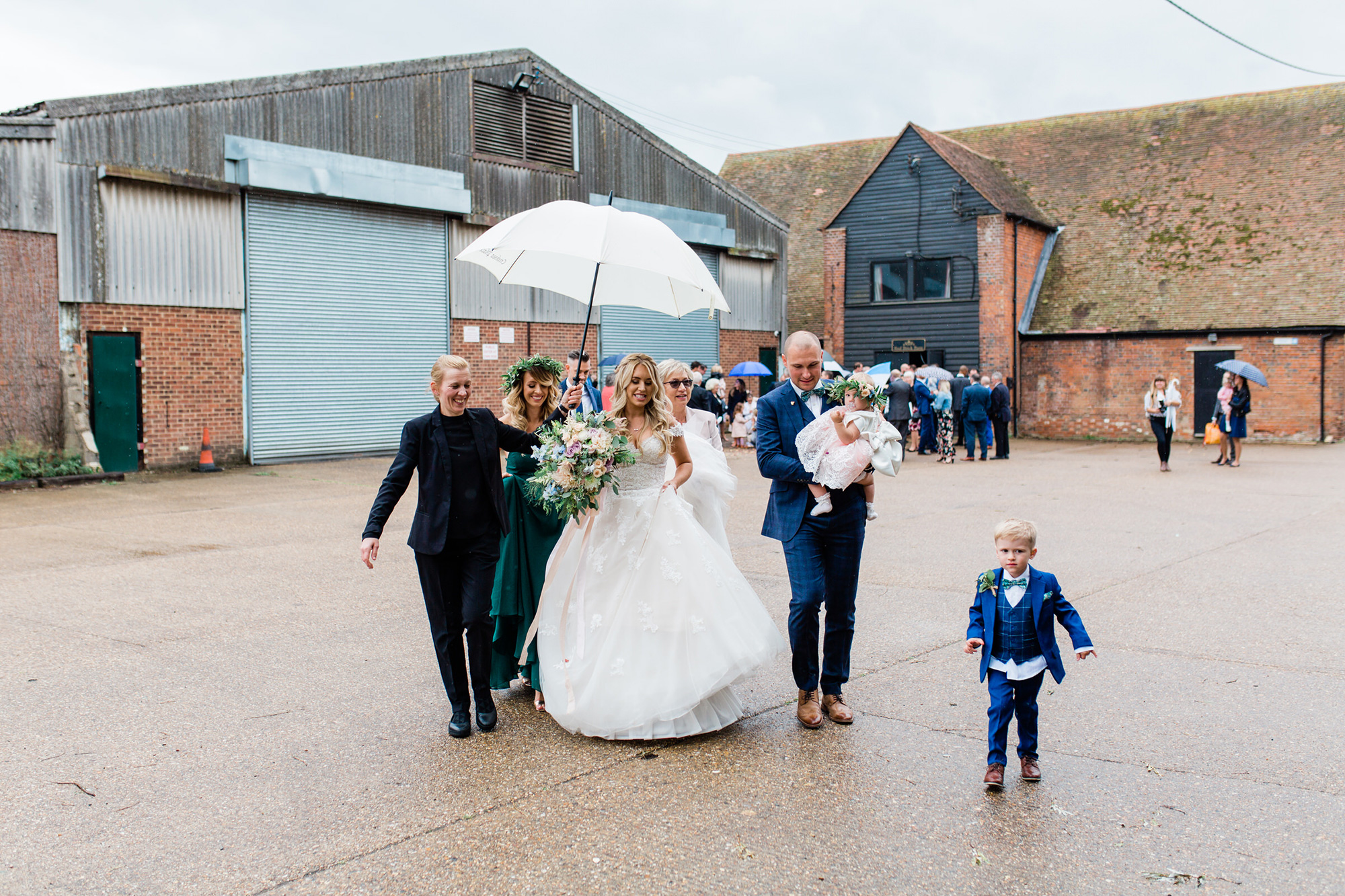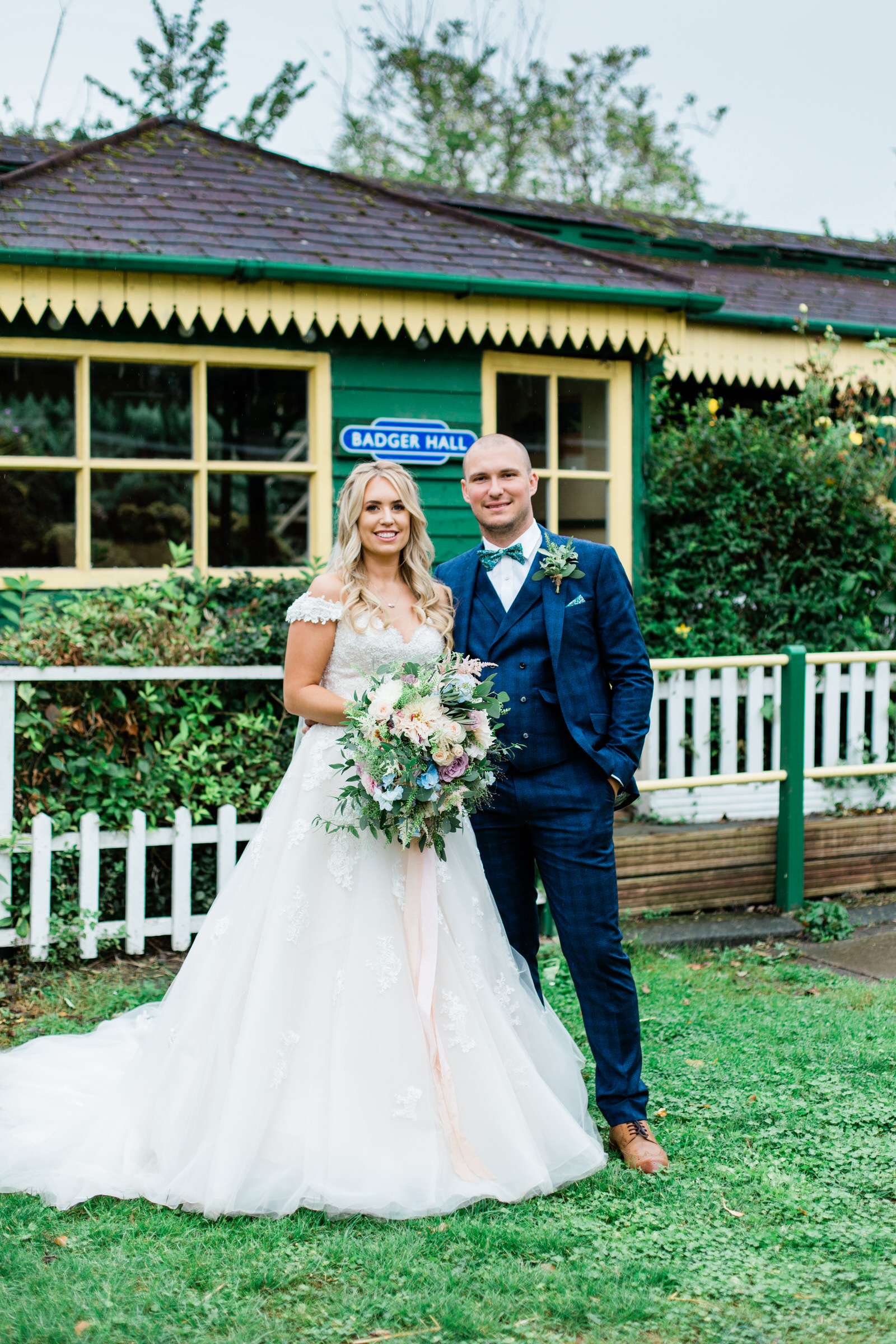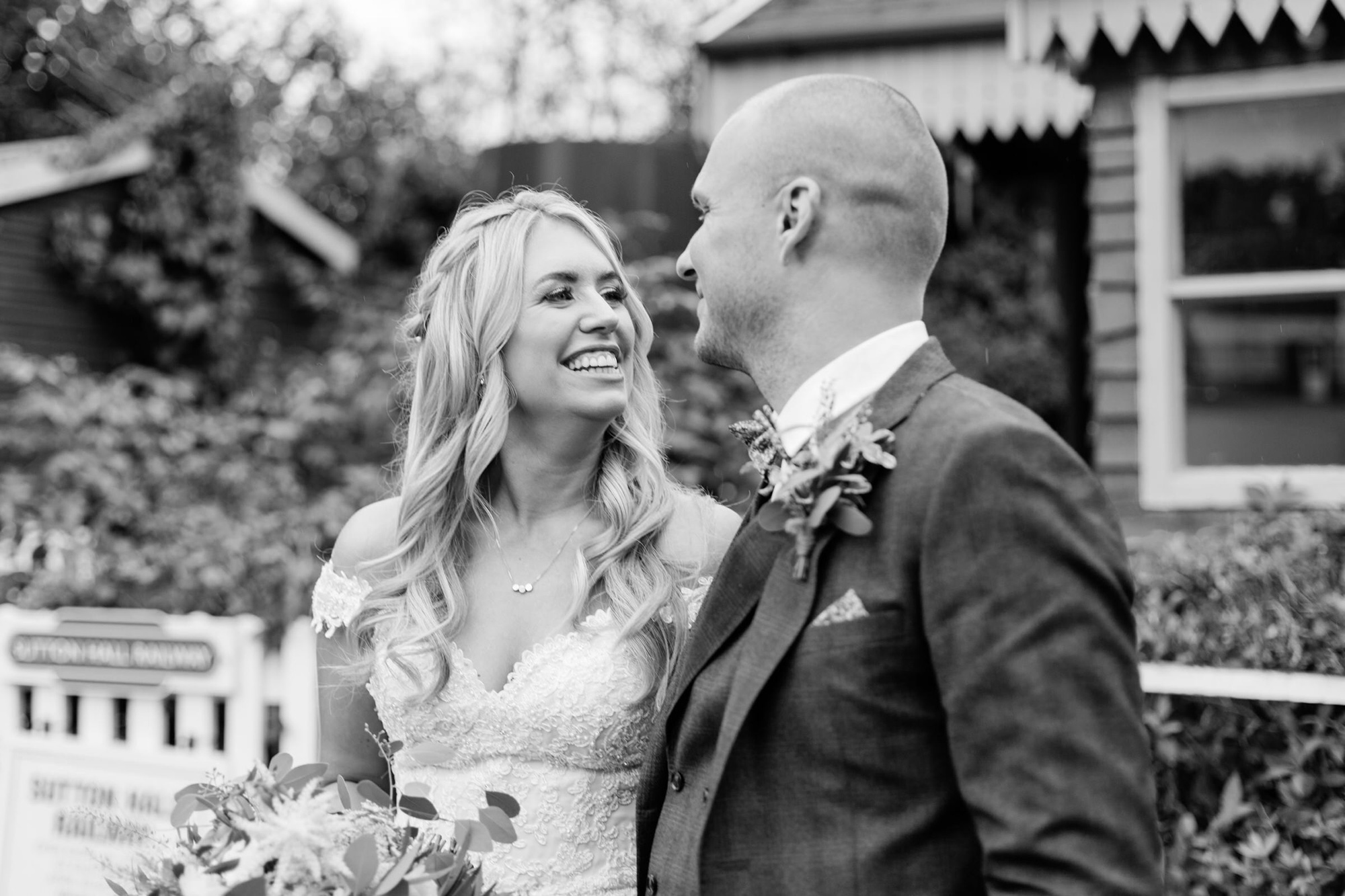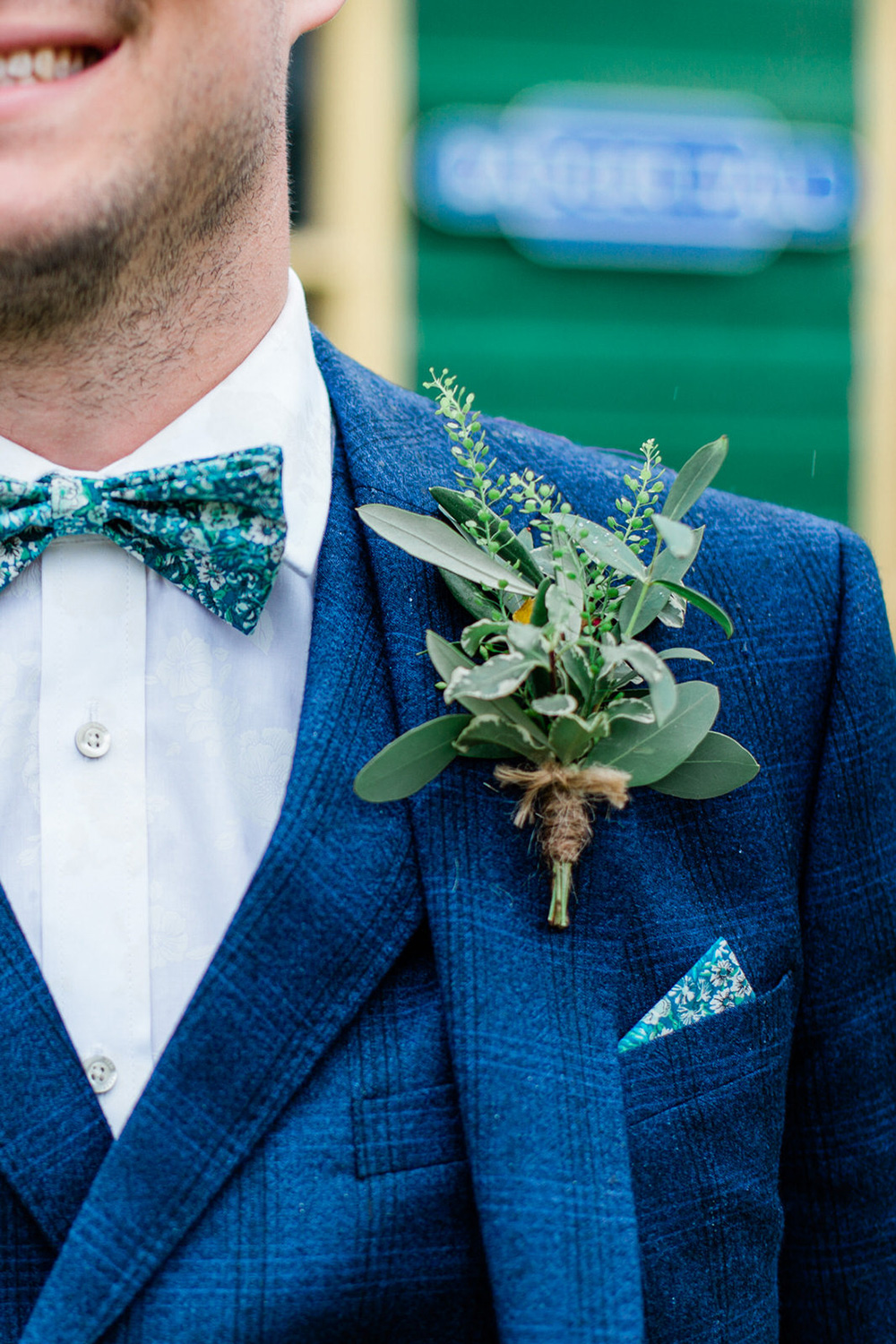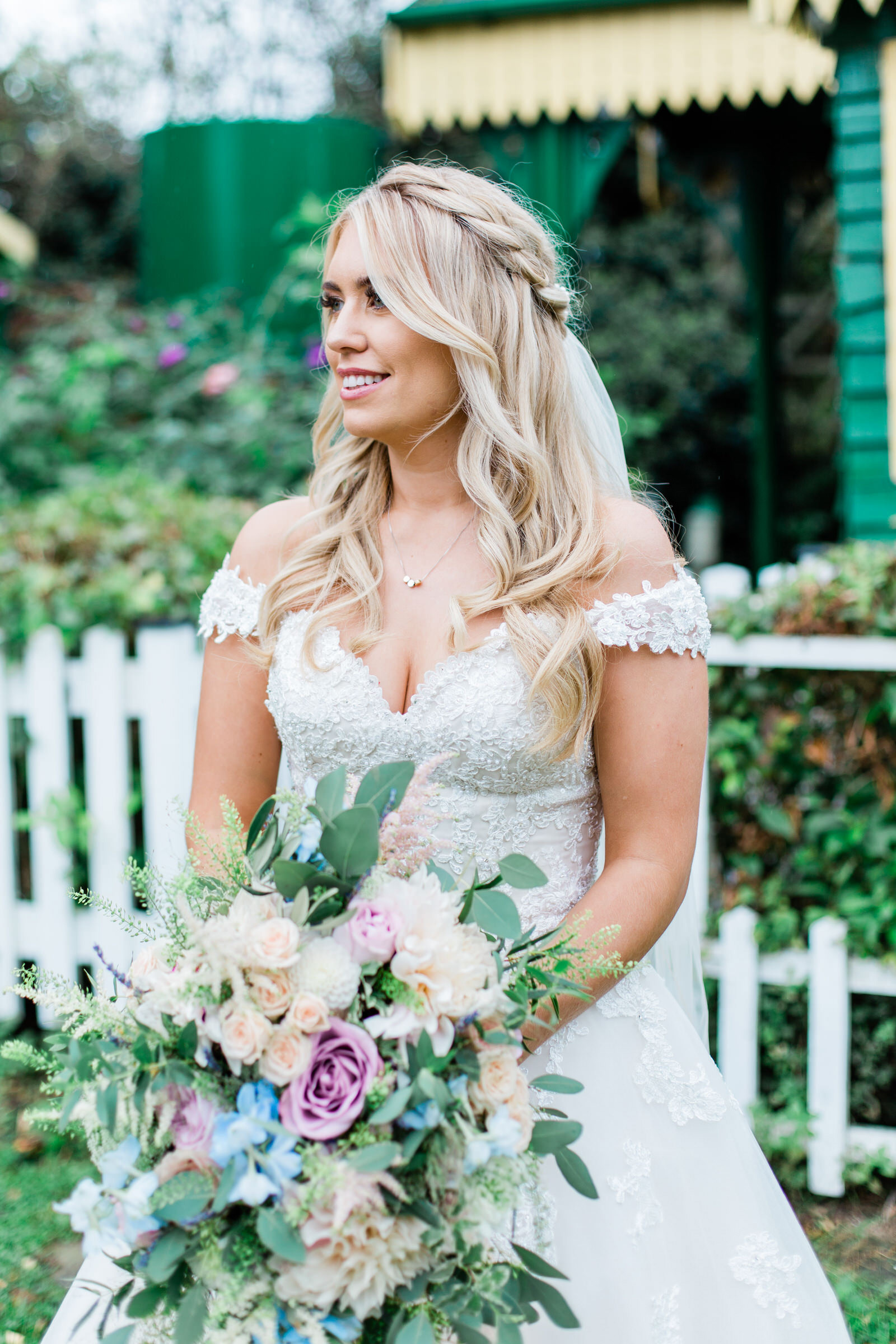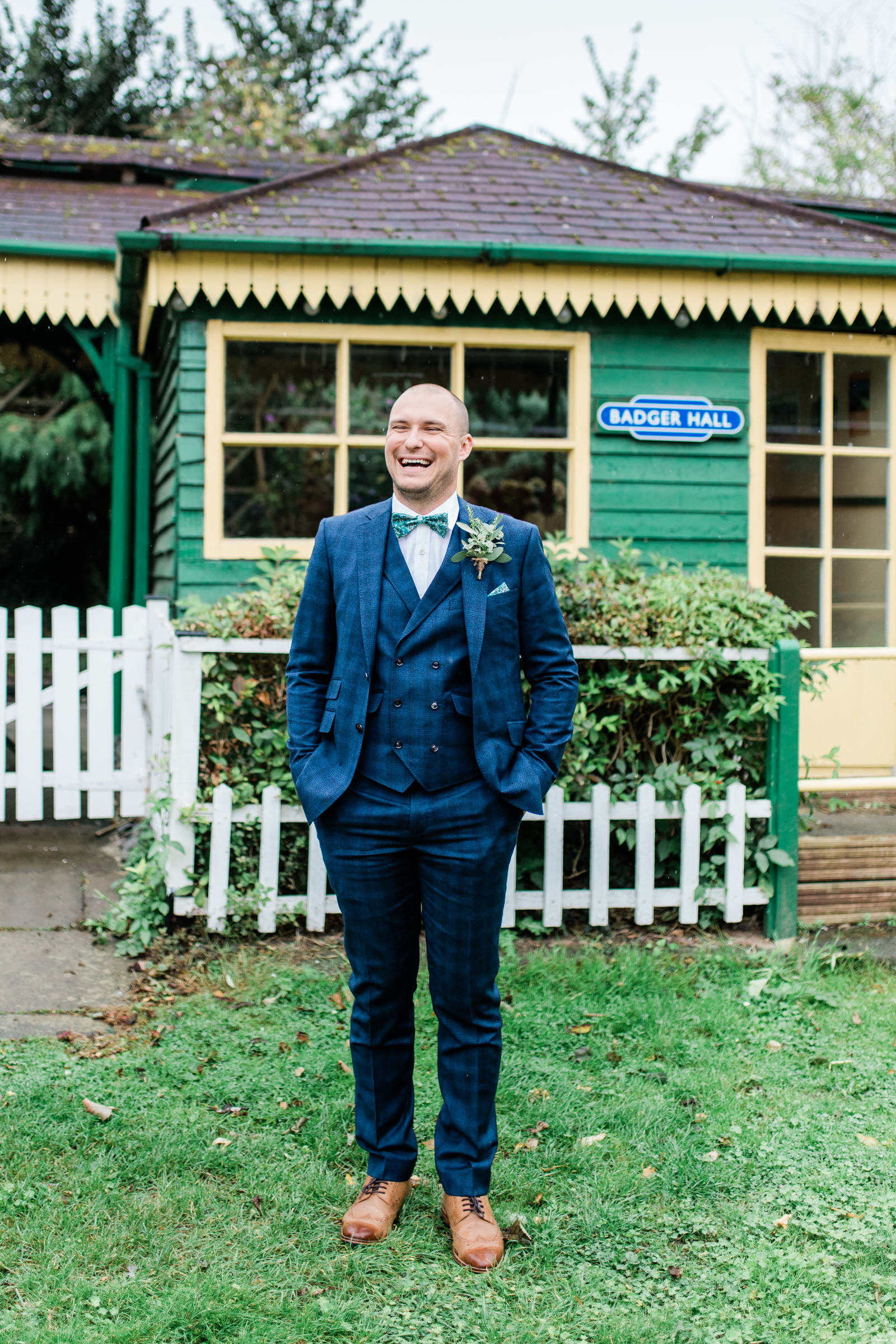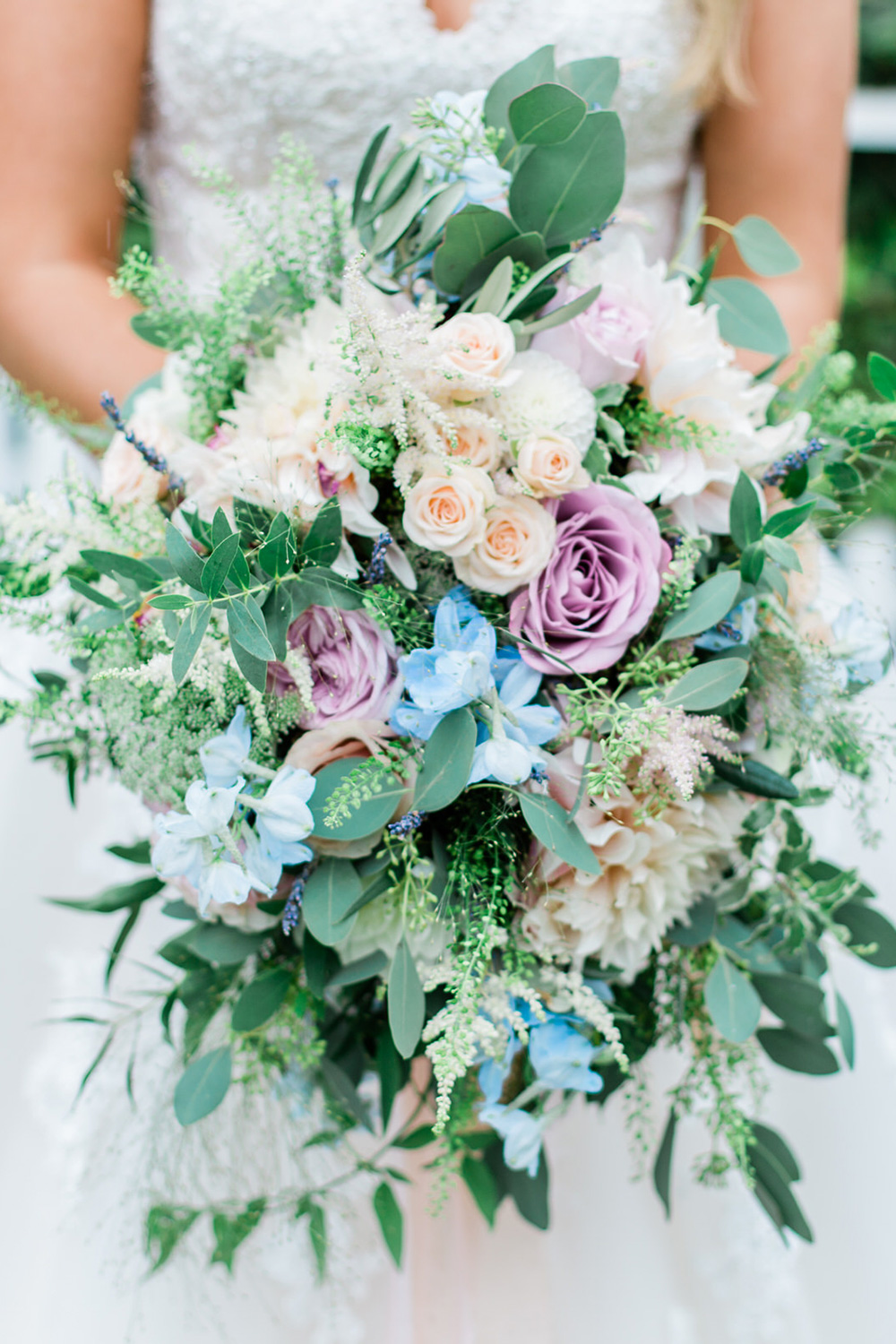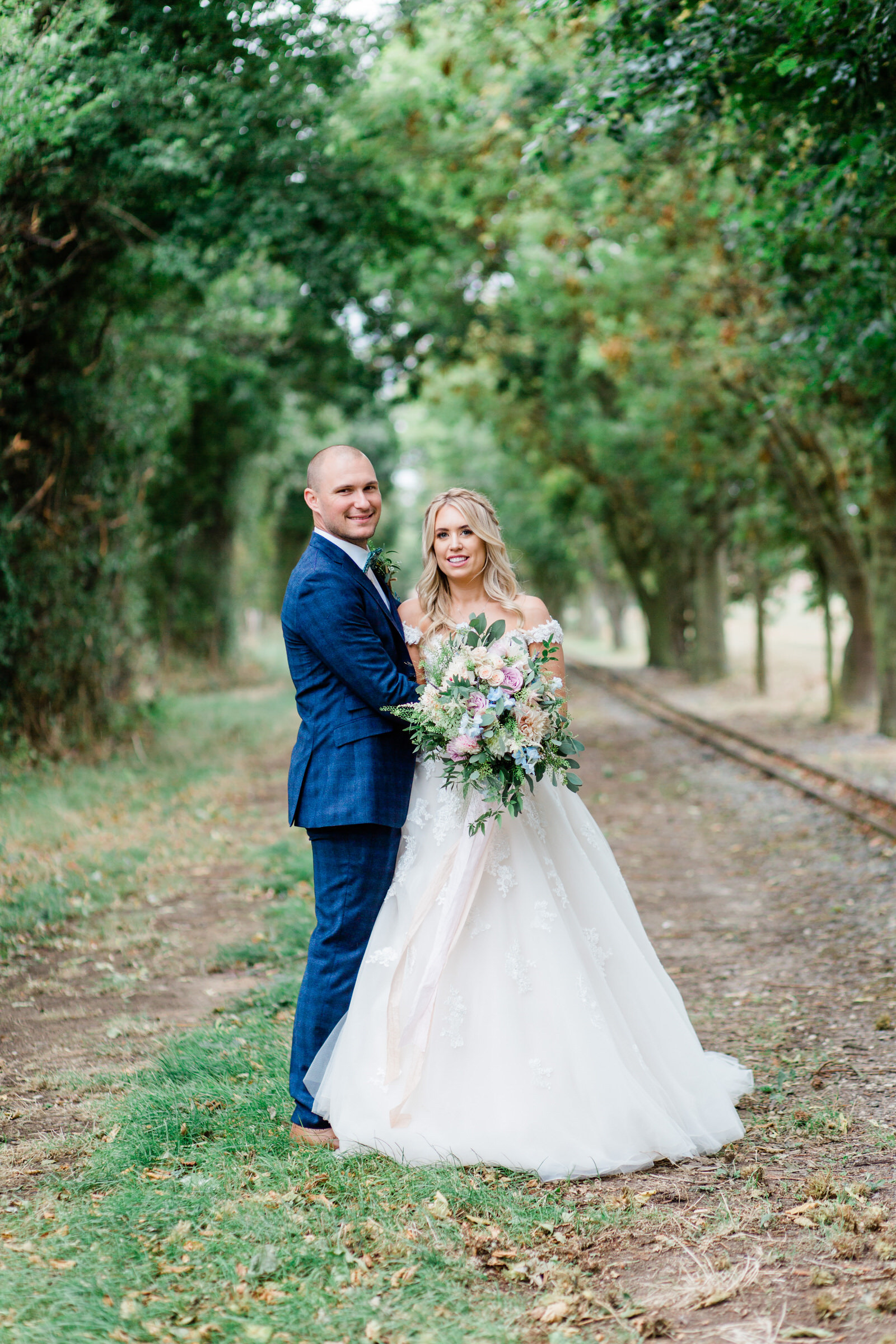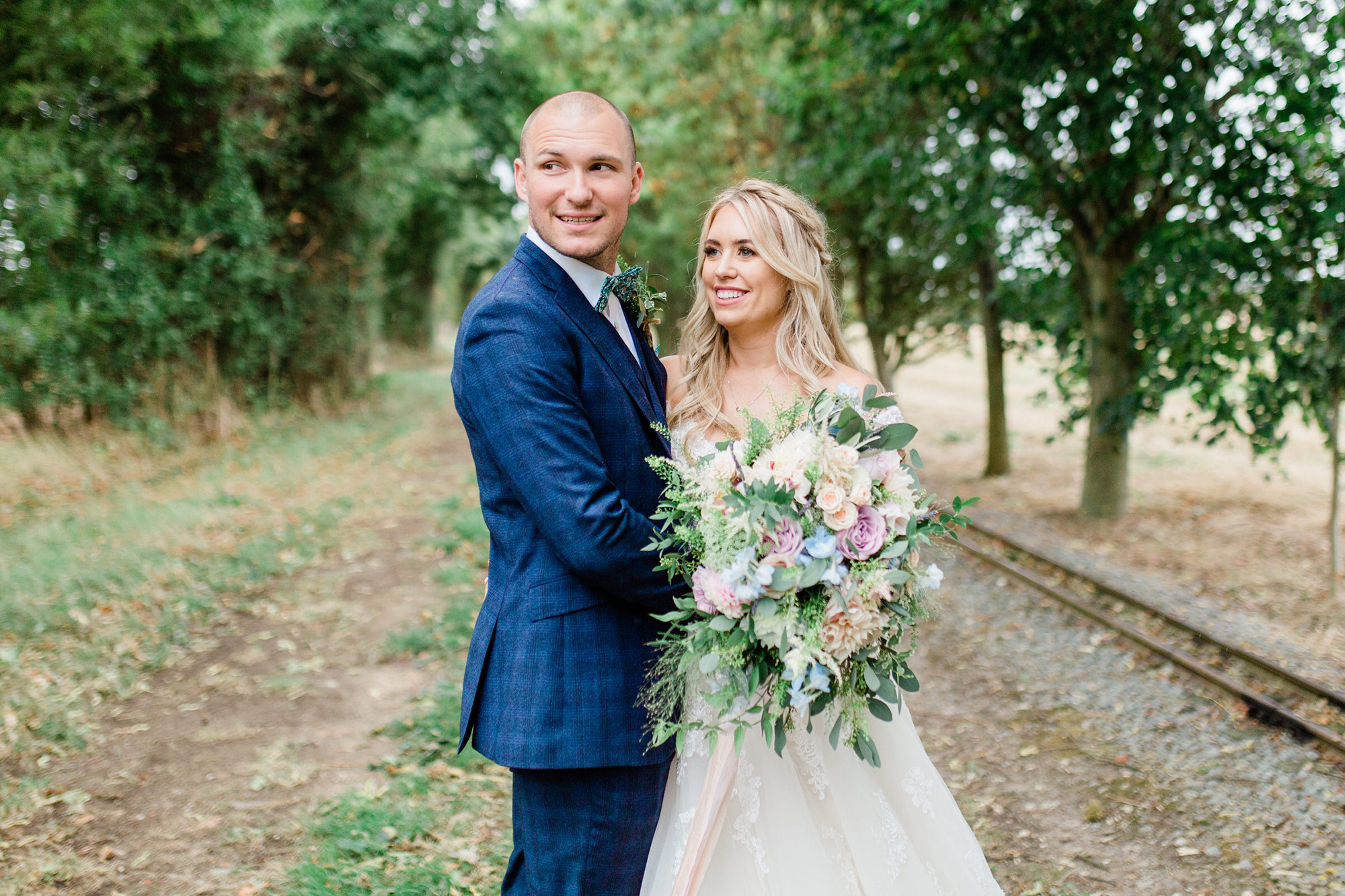 "I had a relaxed bouquet with flowers in season, blush and pastel tones with a pop of colour with blues and lilacs," Charlotte says of her bouquet.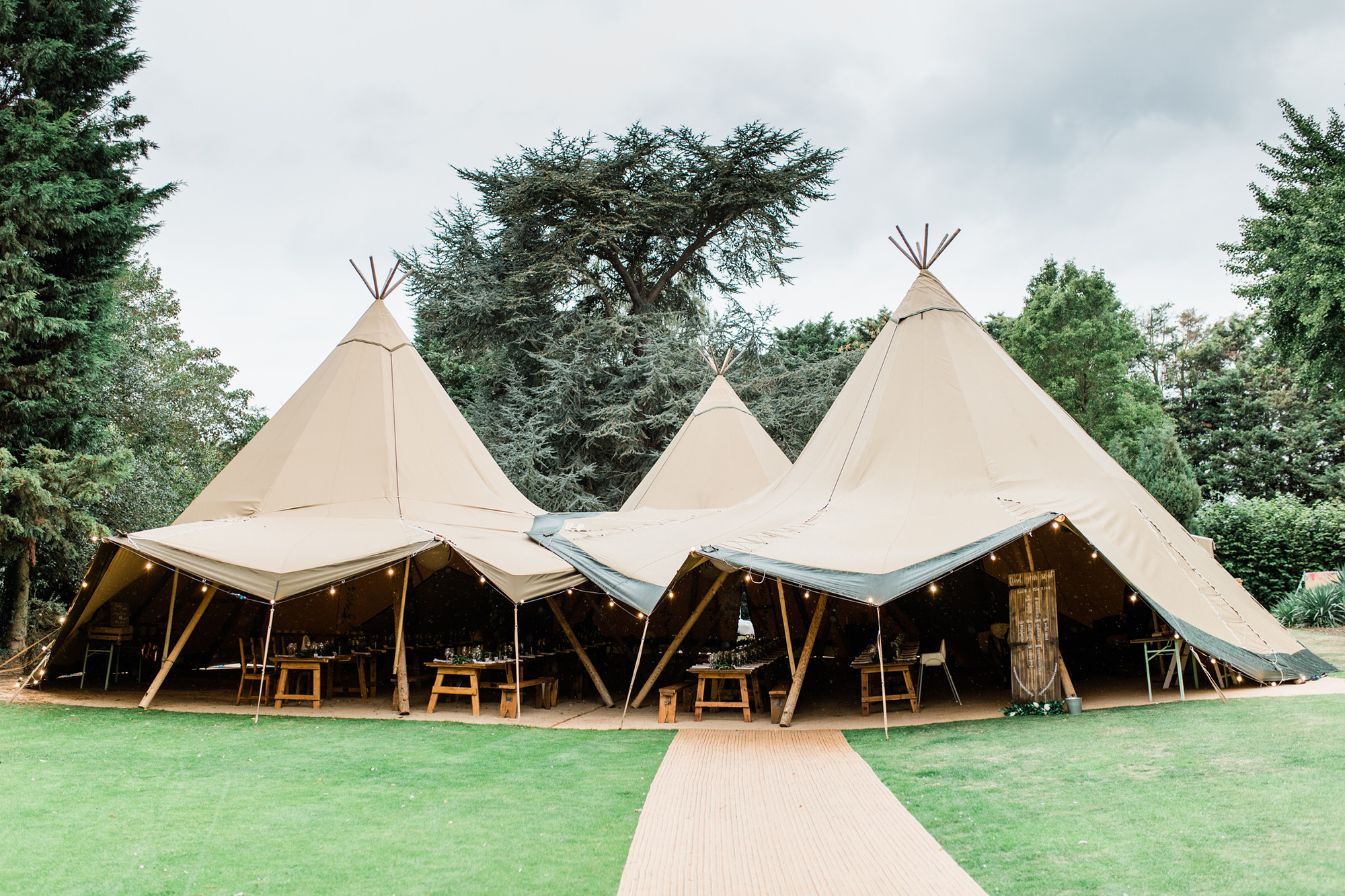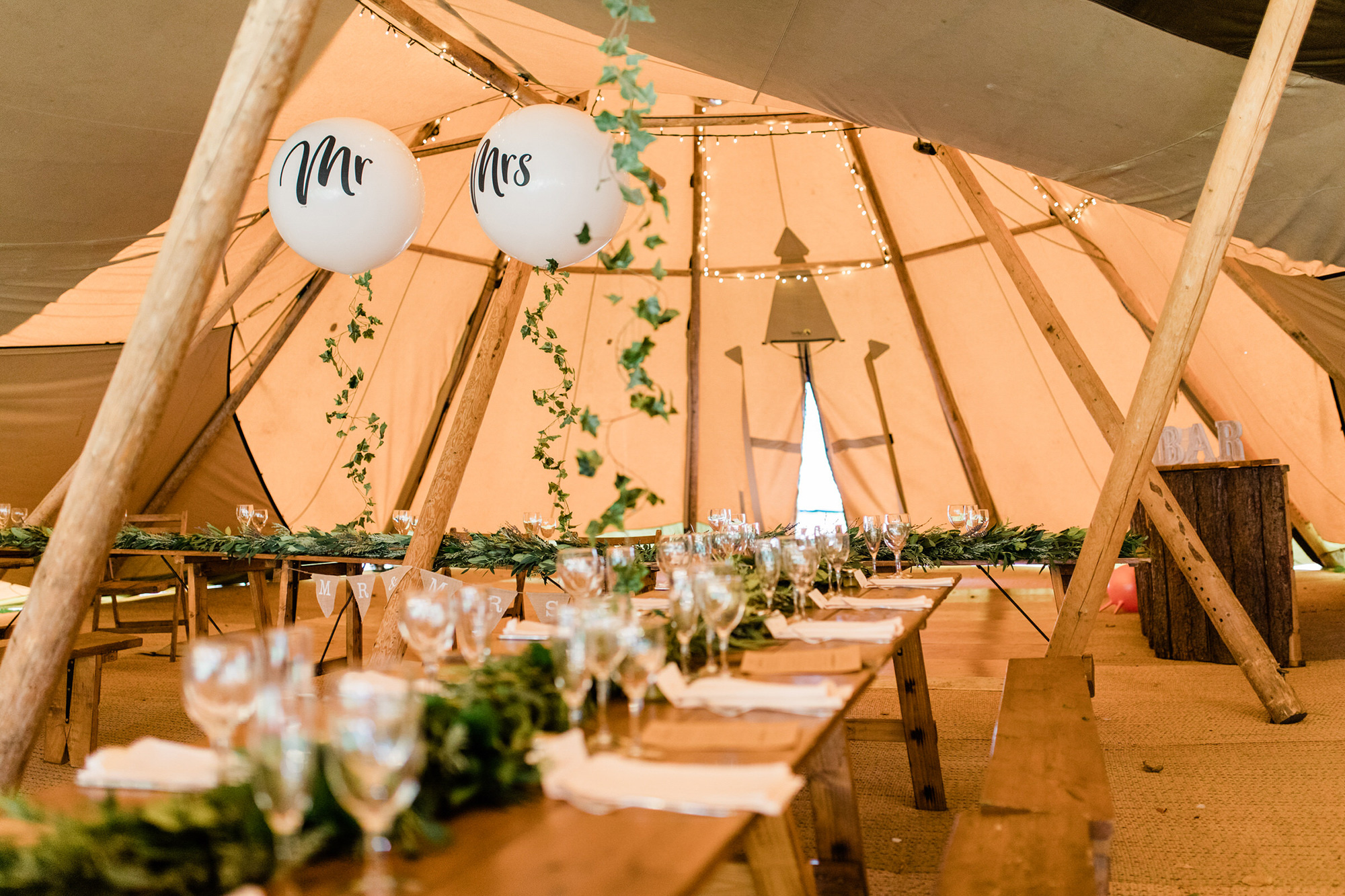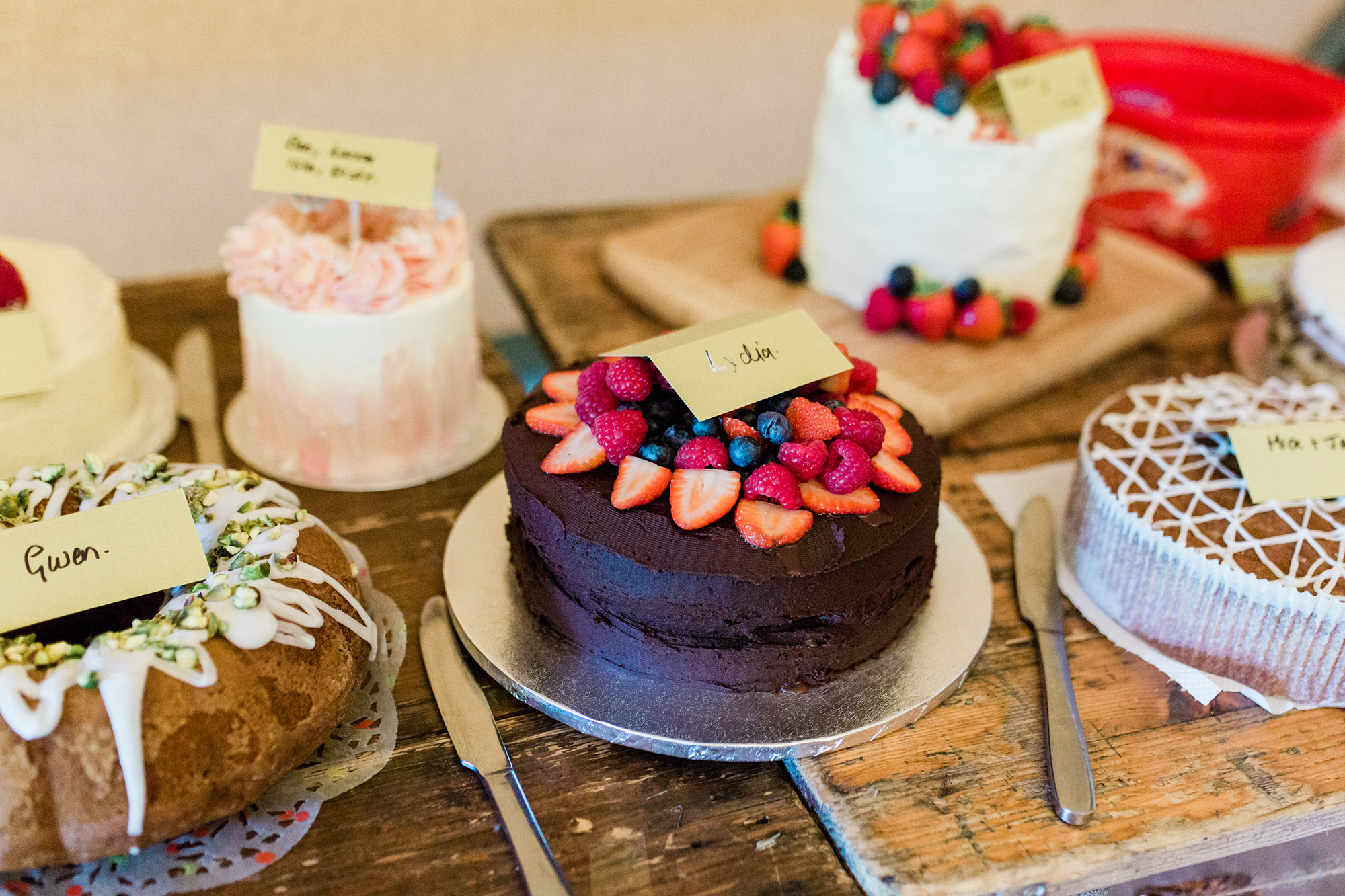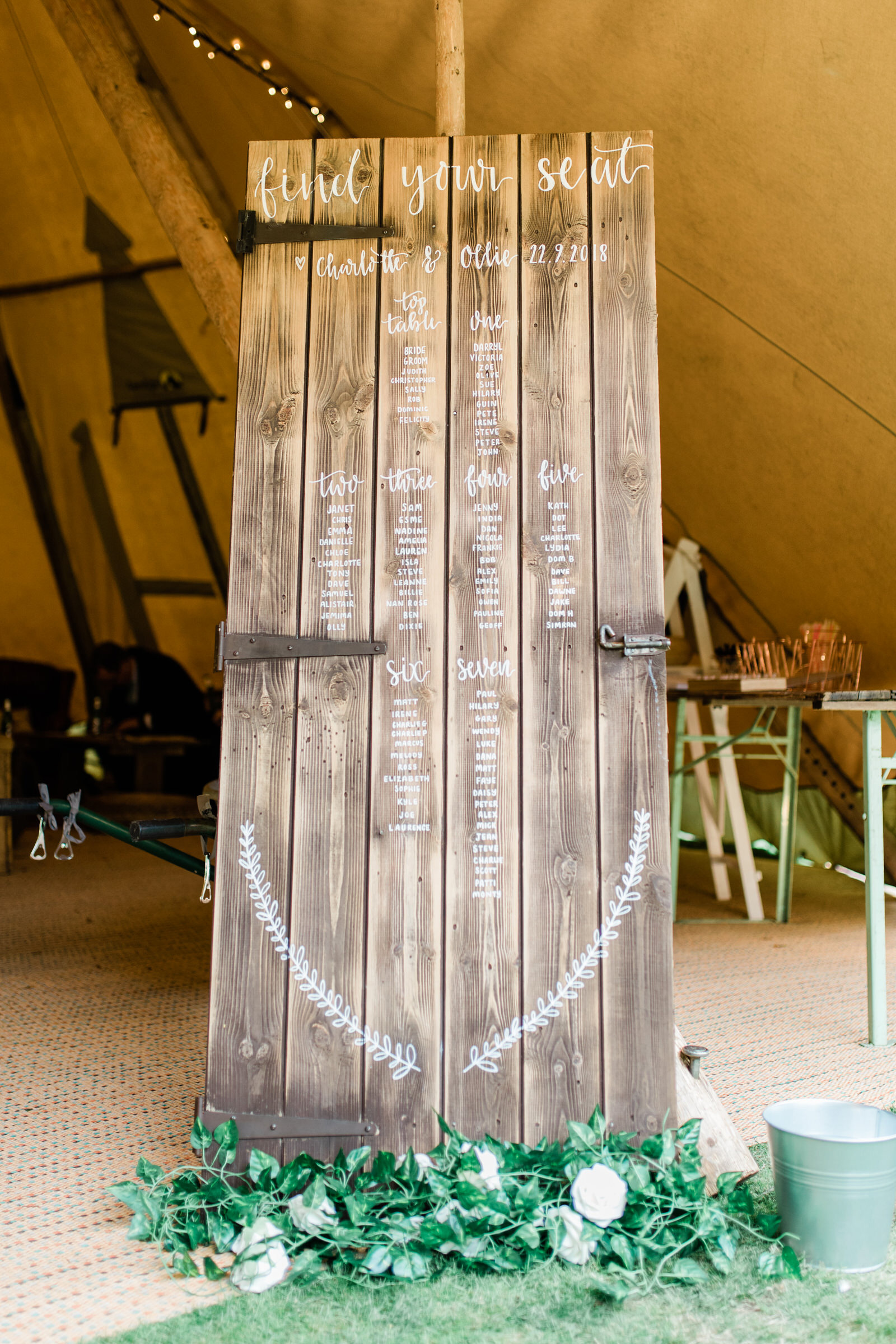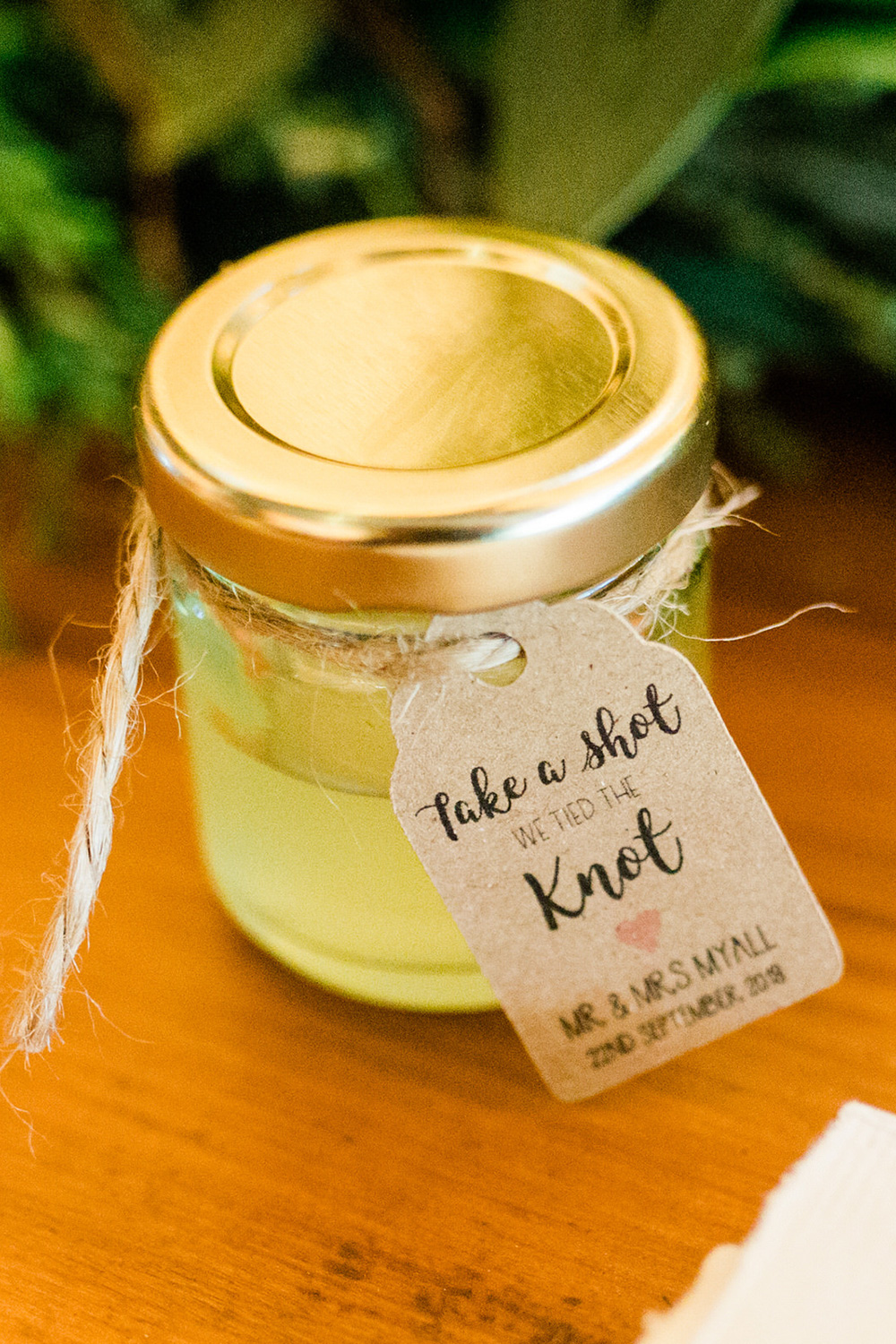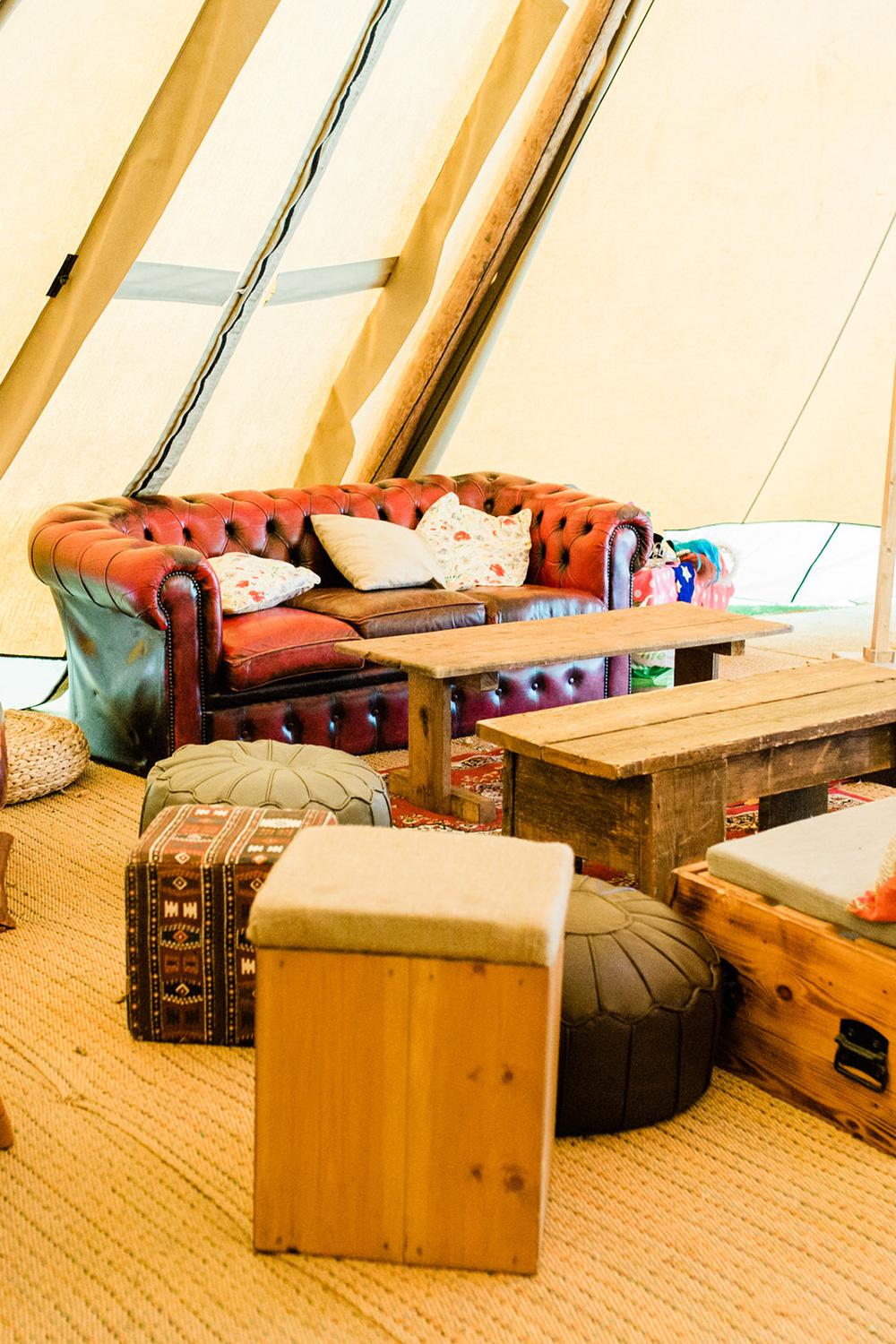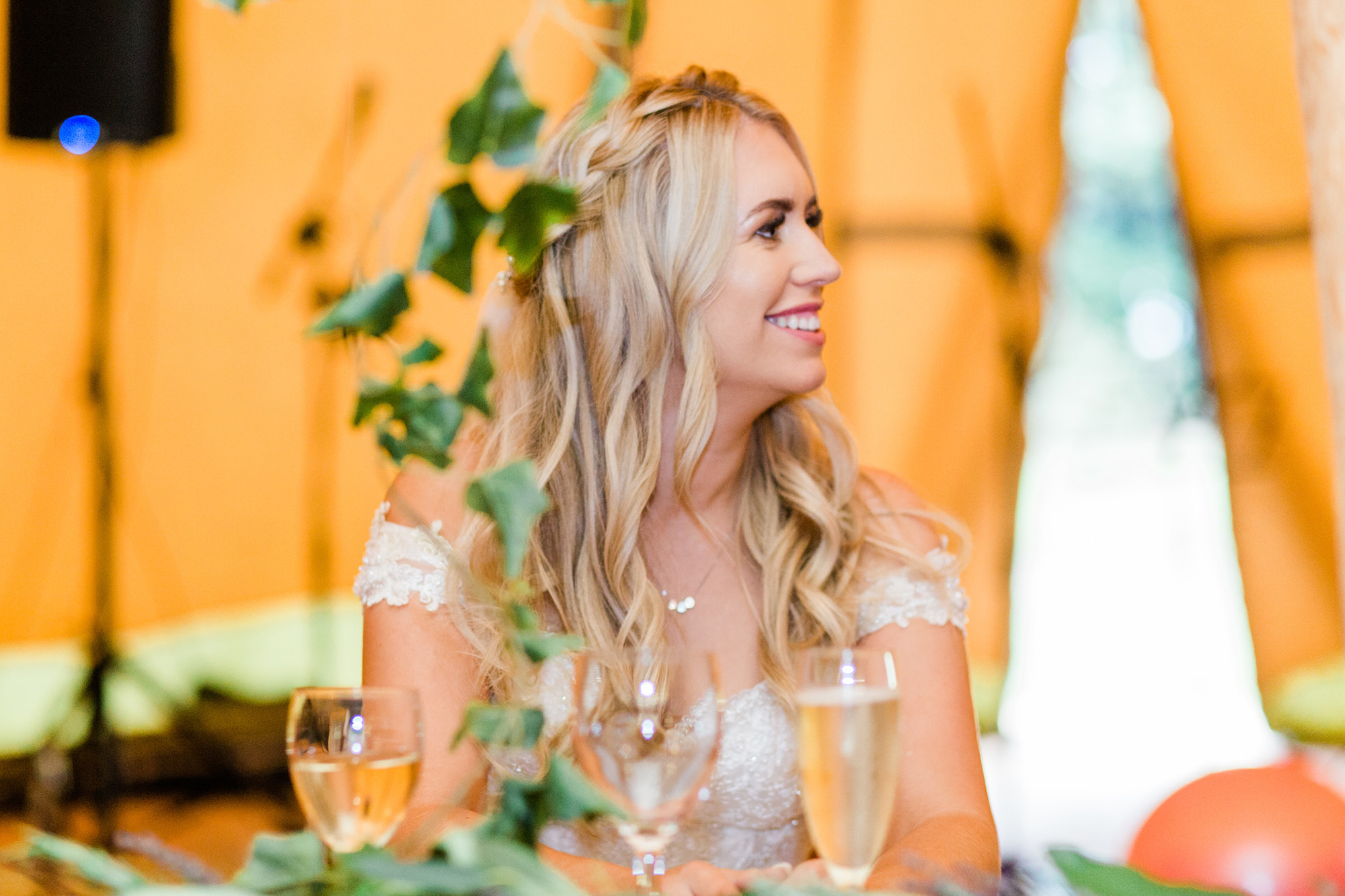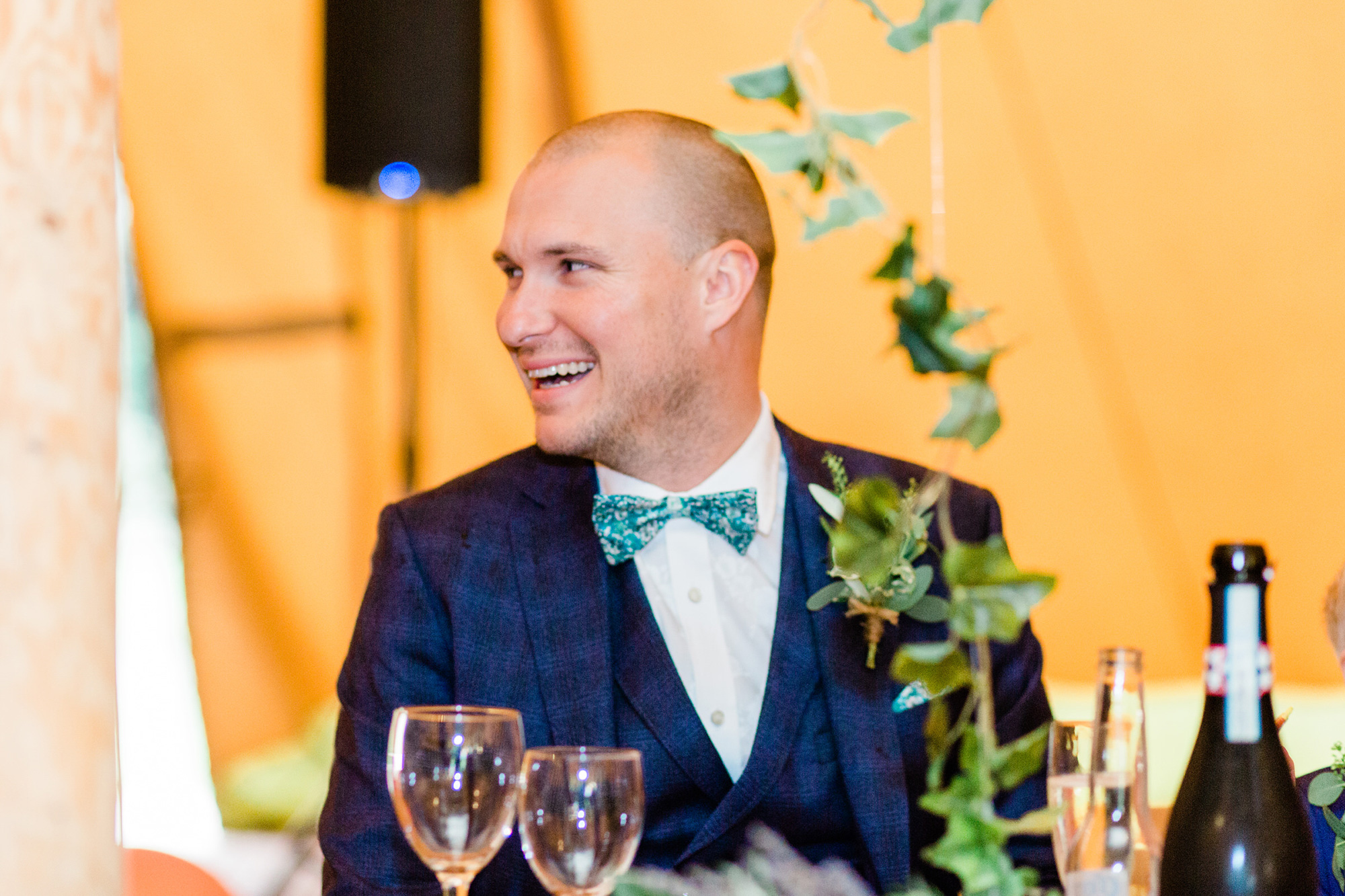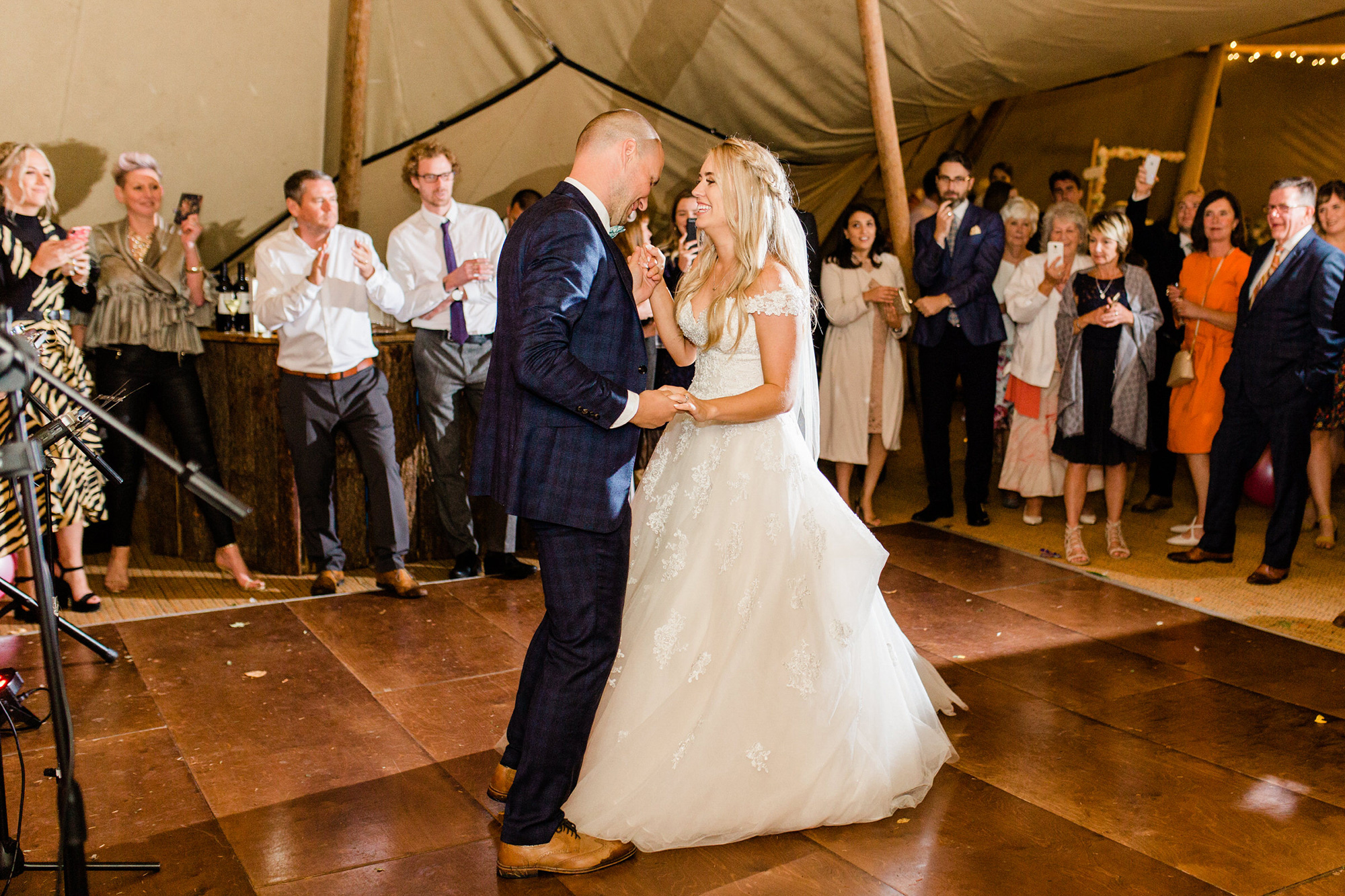 "One of my favourite memories of our day is our first dance, our band slowly started to sing Fatboy Slim Praise You, then leading into a faster version where we were joined by our two children and our wedding guests, it was such an amazing atmosphere," Charlotte recalls.