From age six Lydia has known where she would get married.
"In my grandpa's church in Colchester. I used to go there as a child, and my parents were married there," the 29-year-old explains. "It is beautiful, lovely stained-glass windows and it has barely changed since they were married there in 1980."
Other than the church, she and partner Rob, 32, just wanted a simple but elegant relaxed wedding on August 25, 2018. "Some of our favourite colours are yellow, white and grey, so we wanted to incorporate them into the day."
Photographer Gemma says she loved "the unique way" Lydia and Rob decorated the gorgeous barn at Houchins."They made hundreds of paper hearts that were hung from the ceiling, which took them four hours to put up the day before — boy did it look impressive when you entered the room." Lydia says she was nervous about how they would look, but was blown away by the result. "We spent weeks making those hearts!"
Photos courtesy of Gemma Giorgio Photography.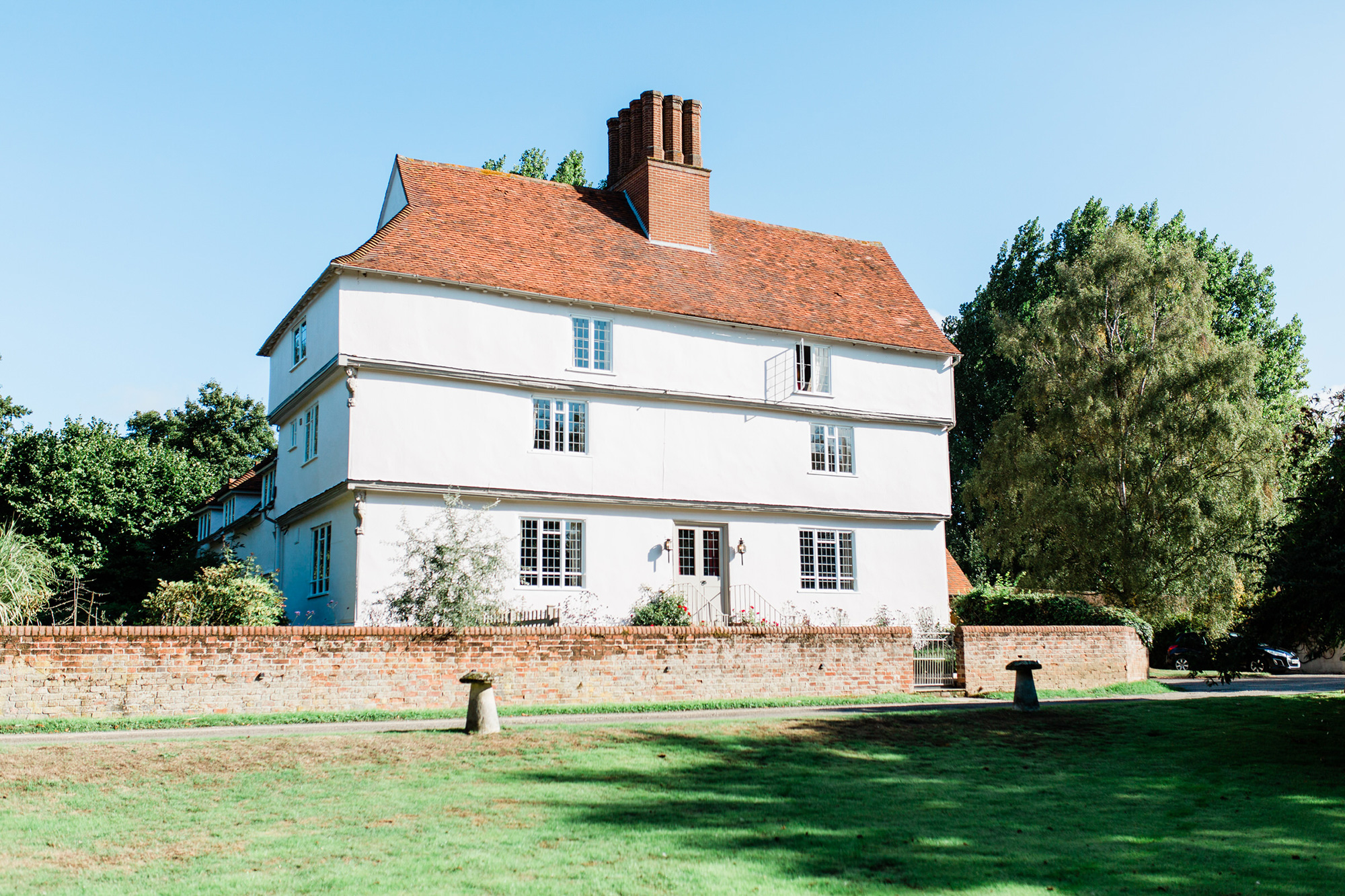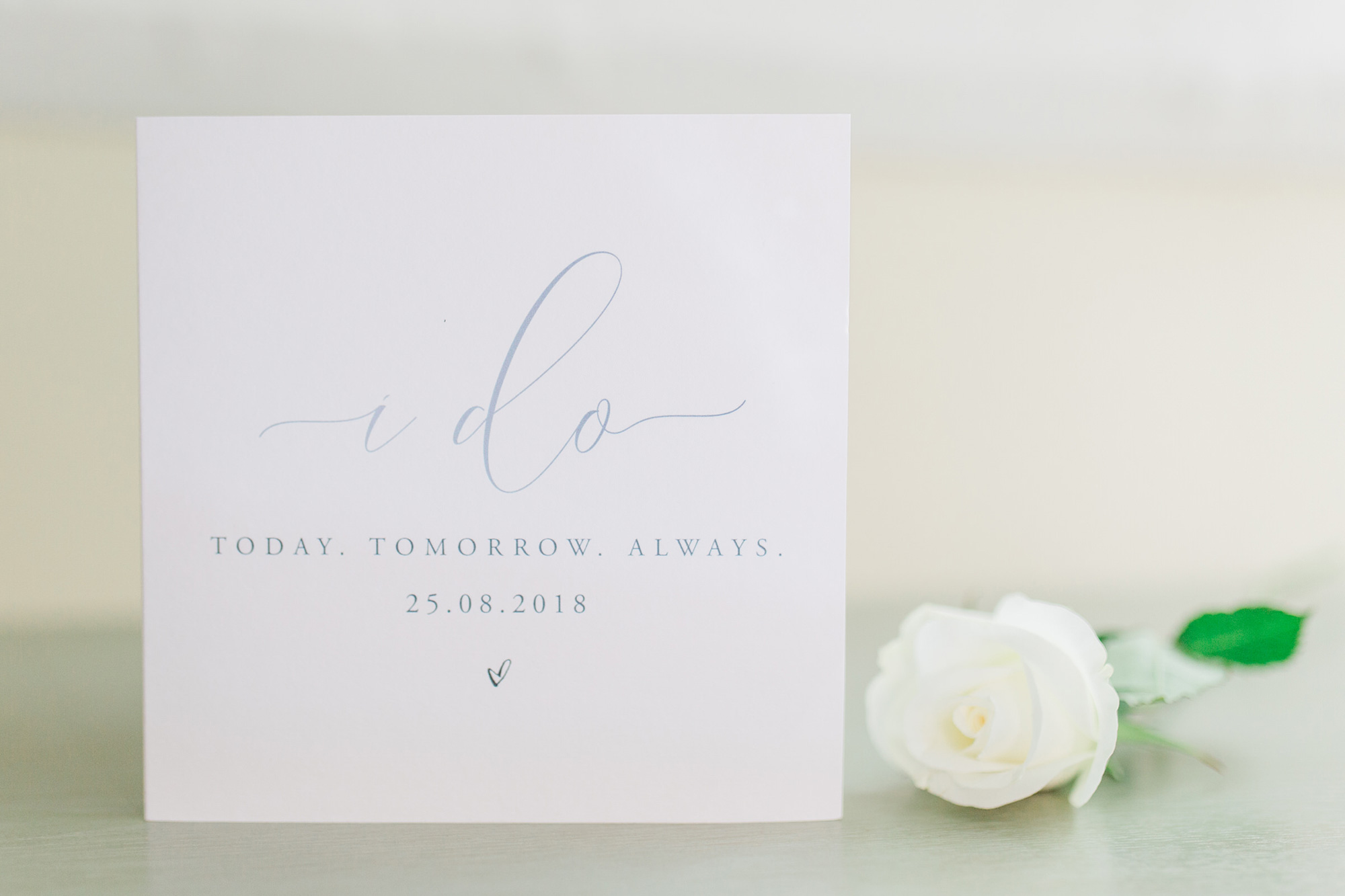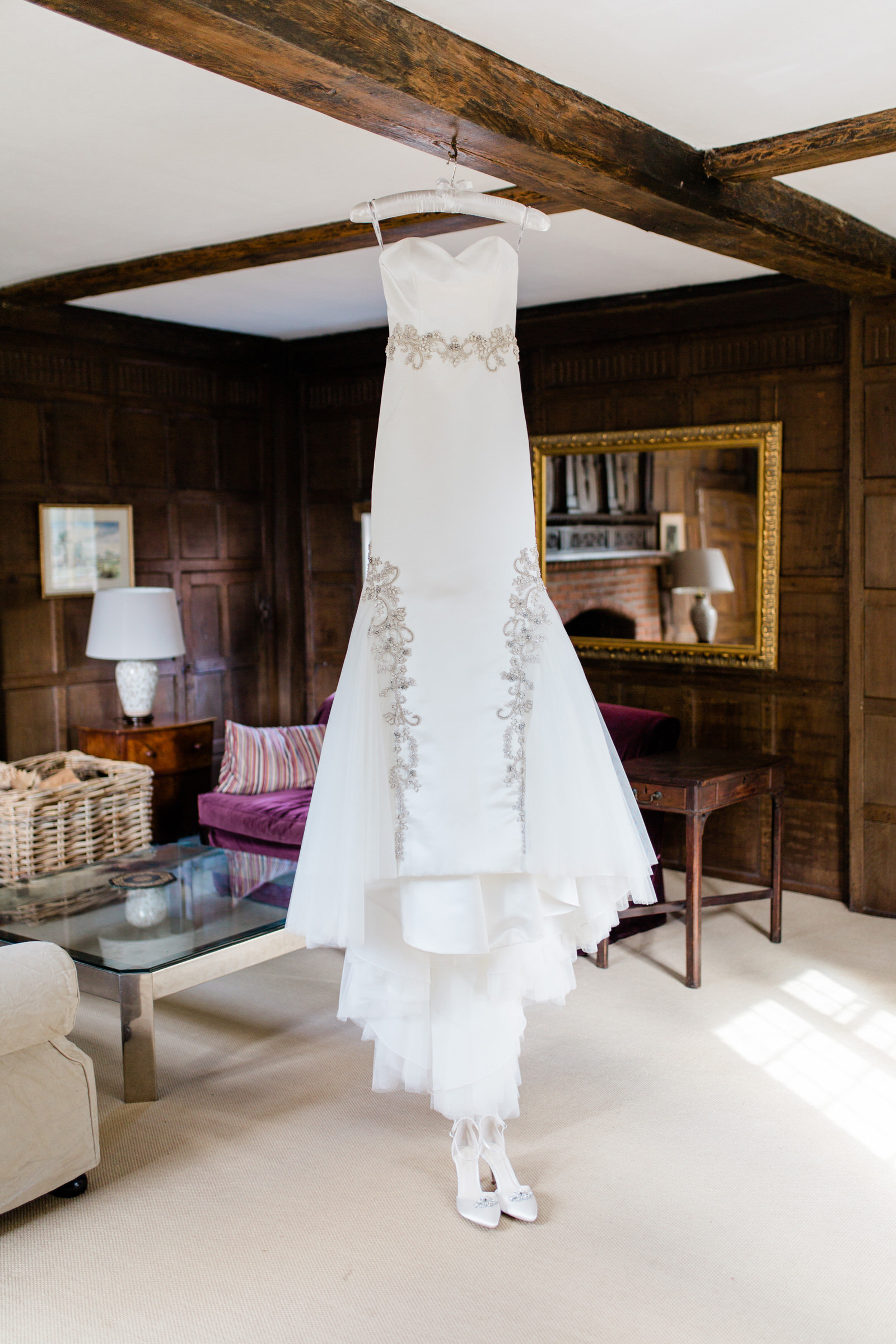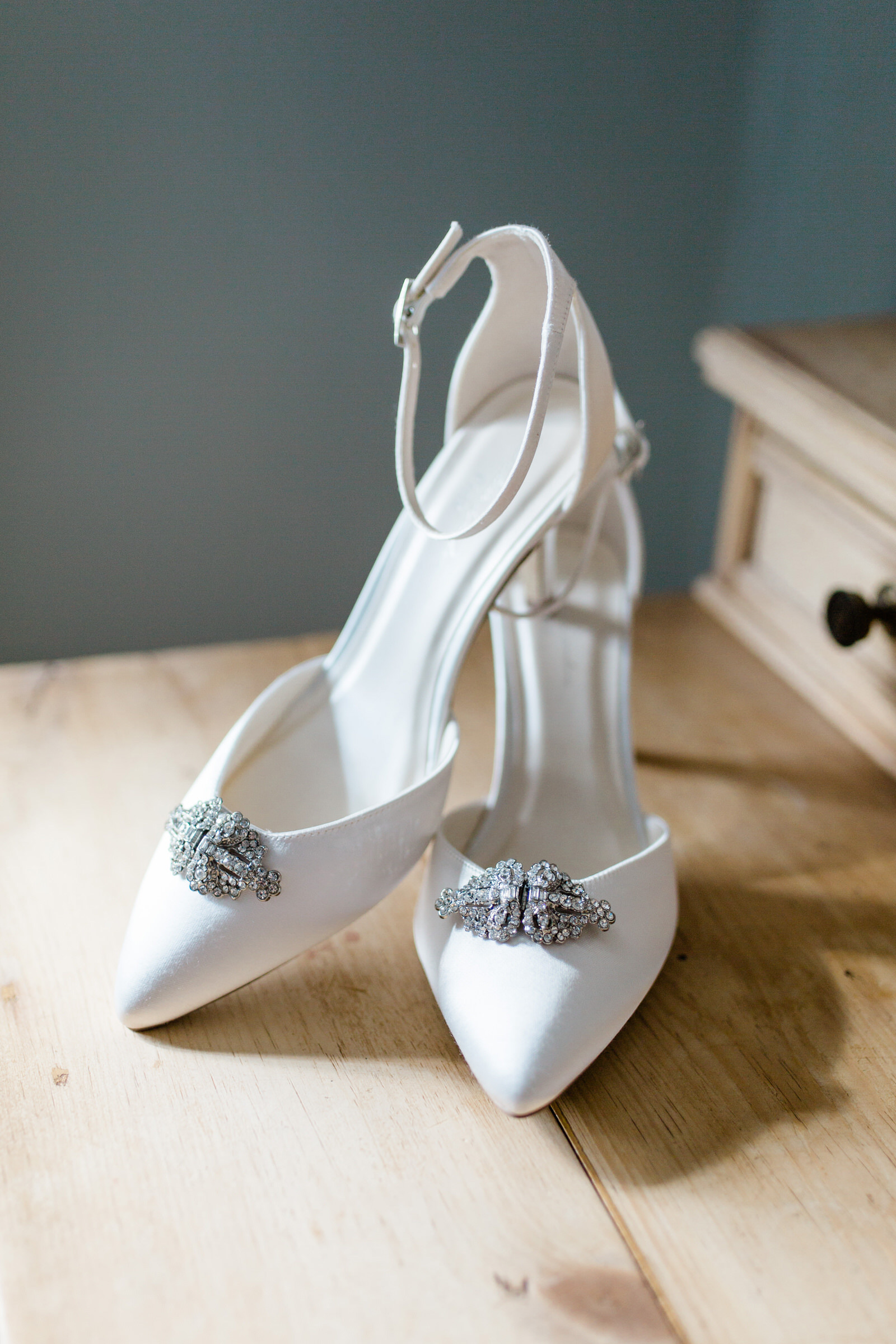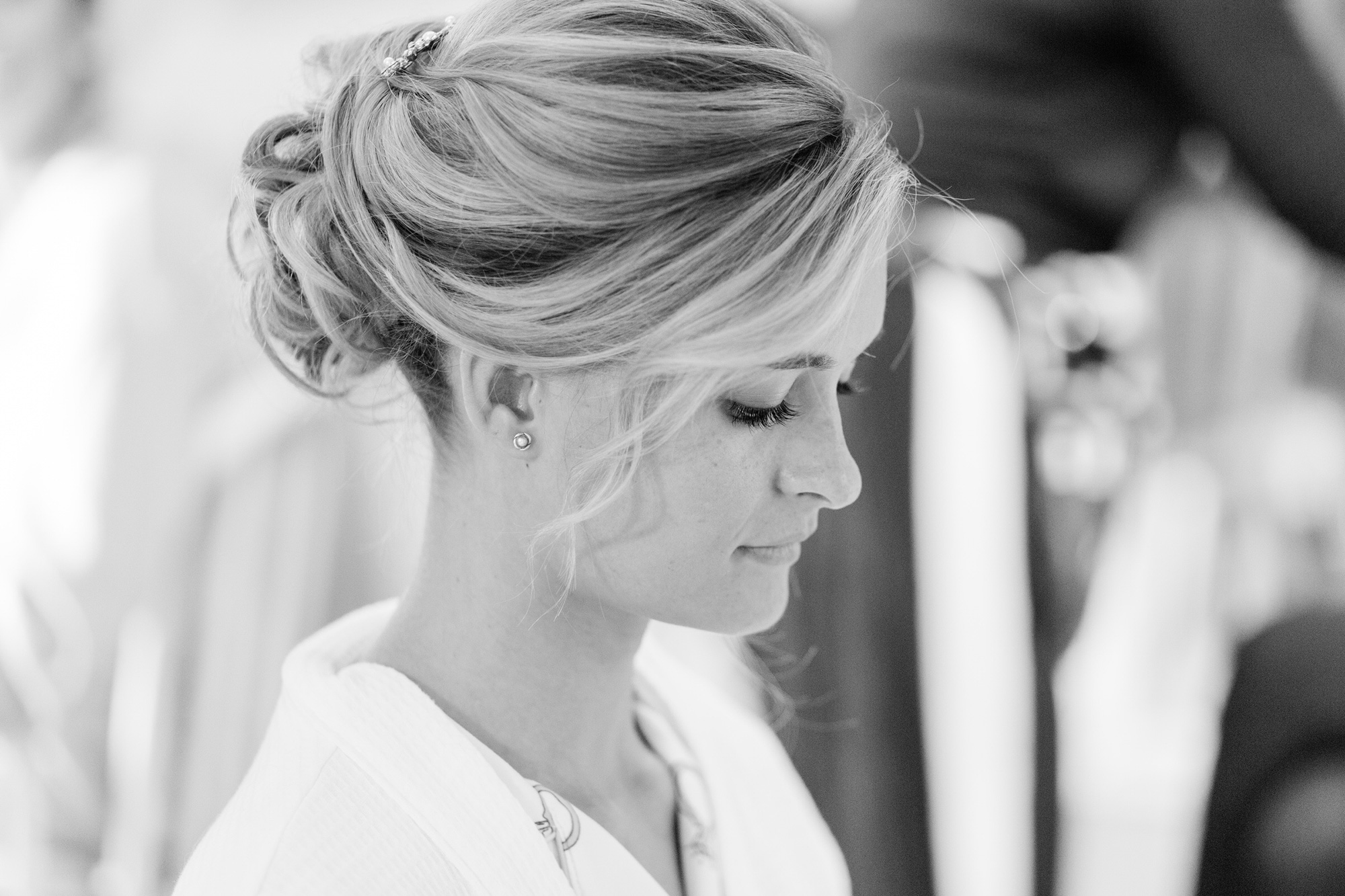 "Diamond earrings were a present from Rob on the wedding day," says Lydia of her jewellery.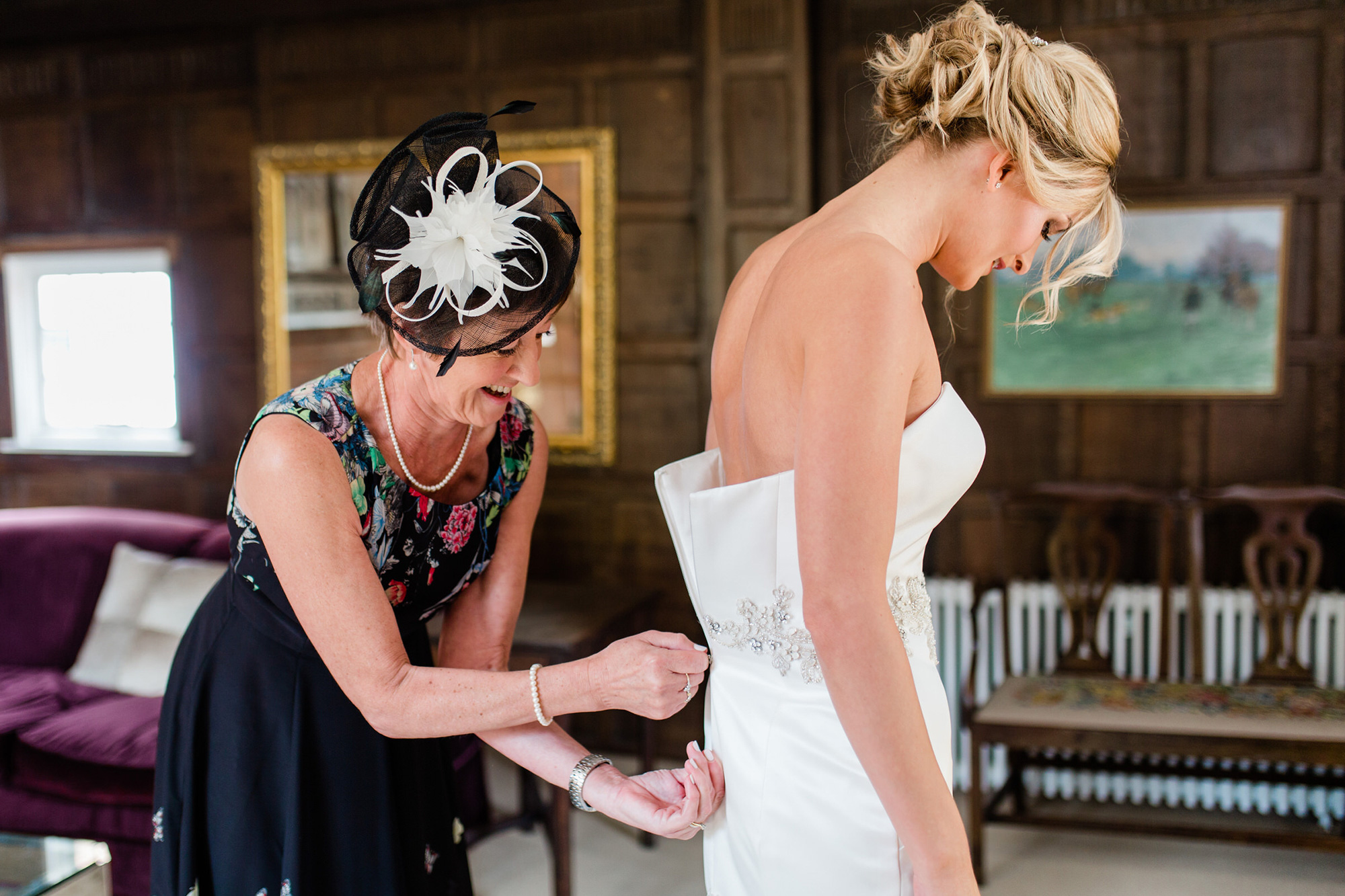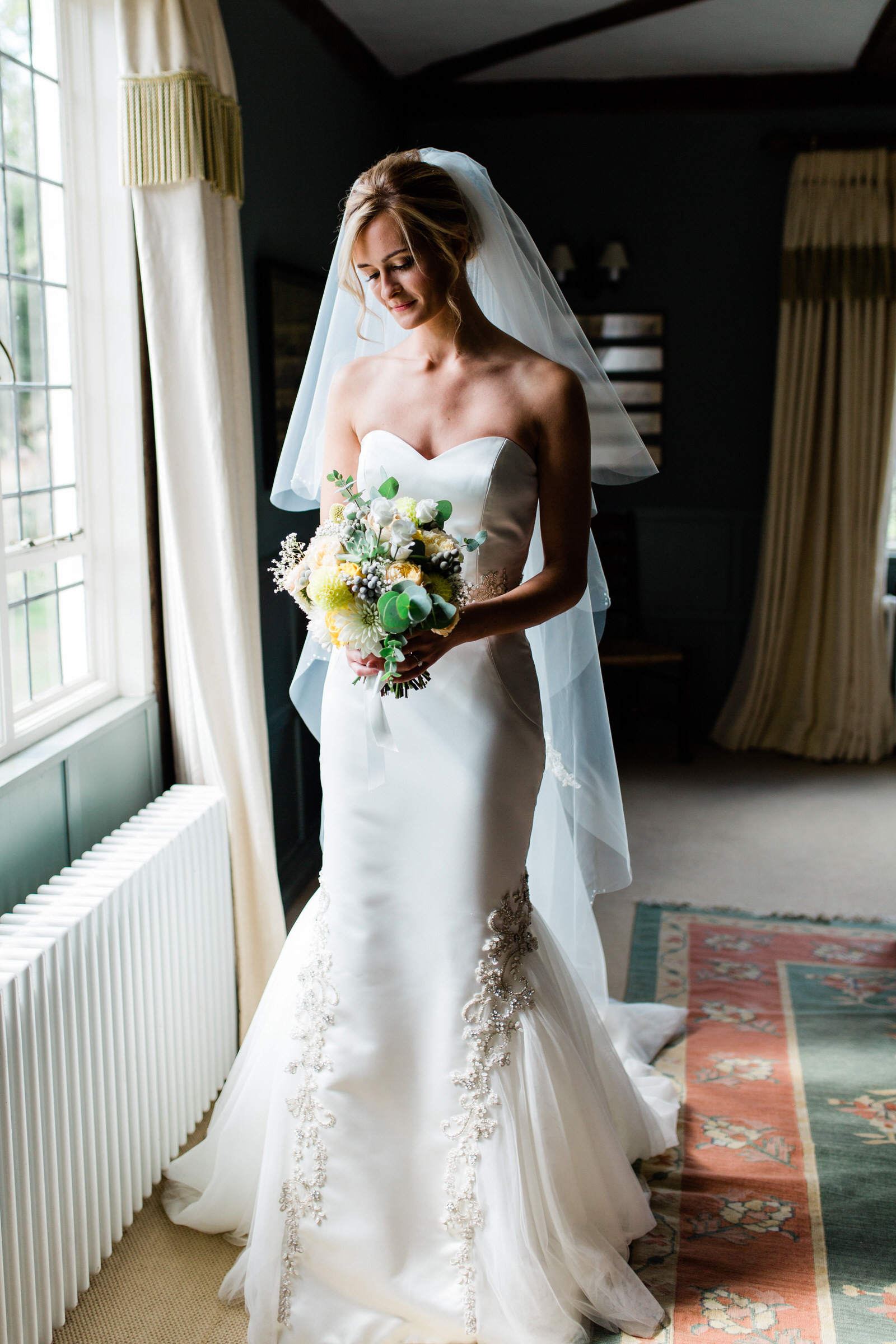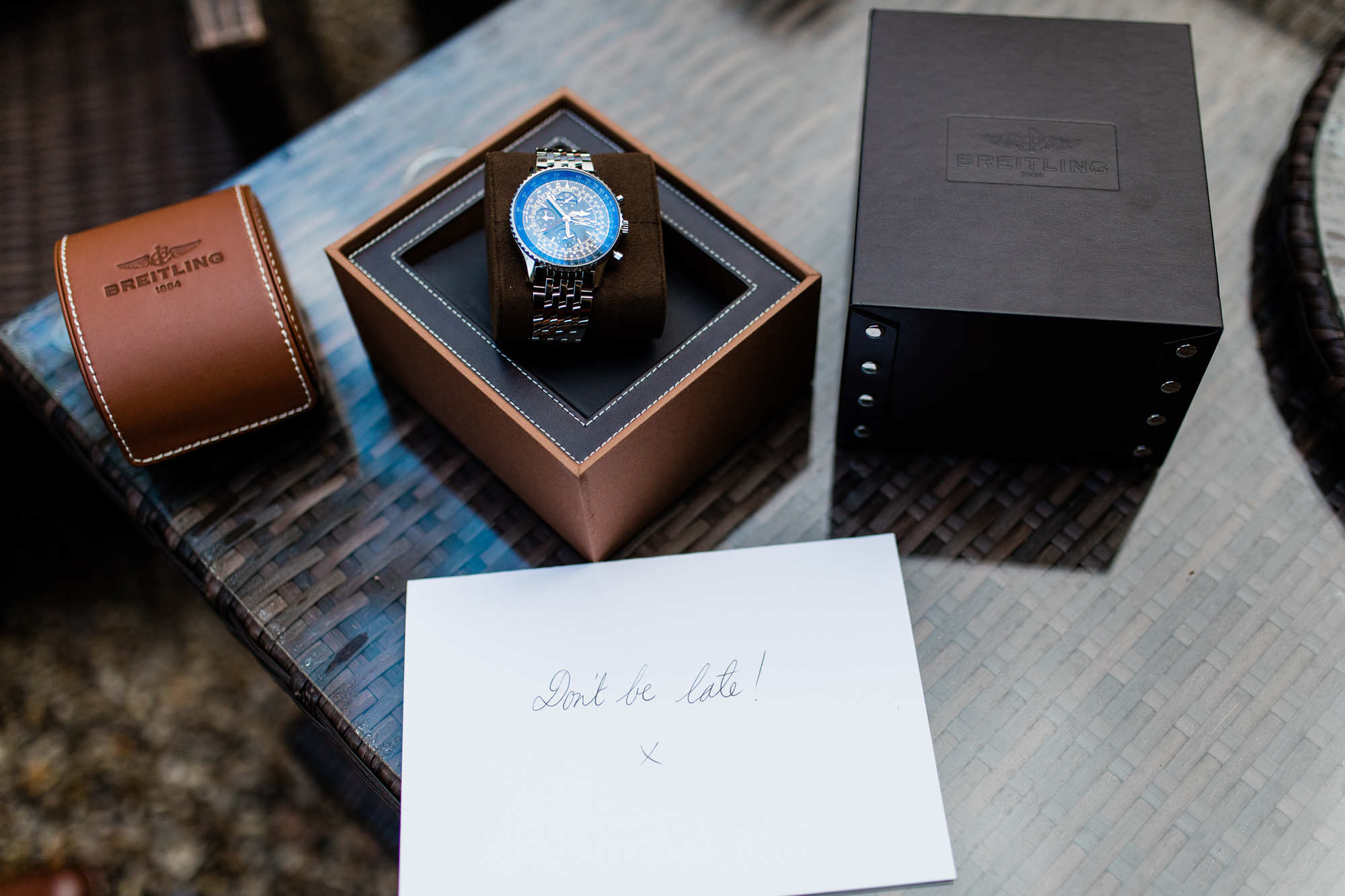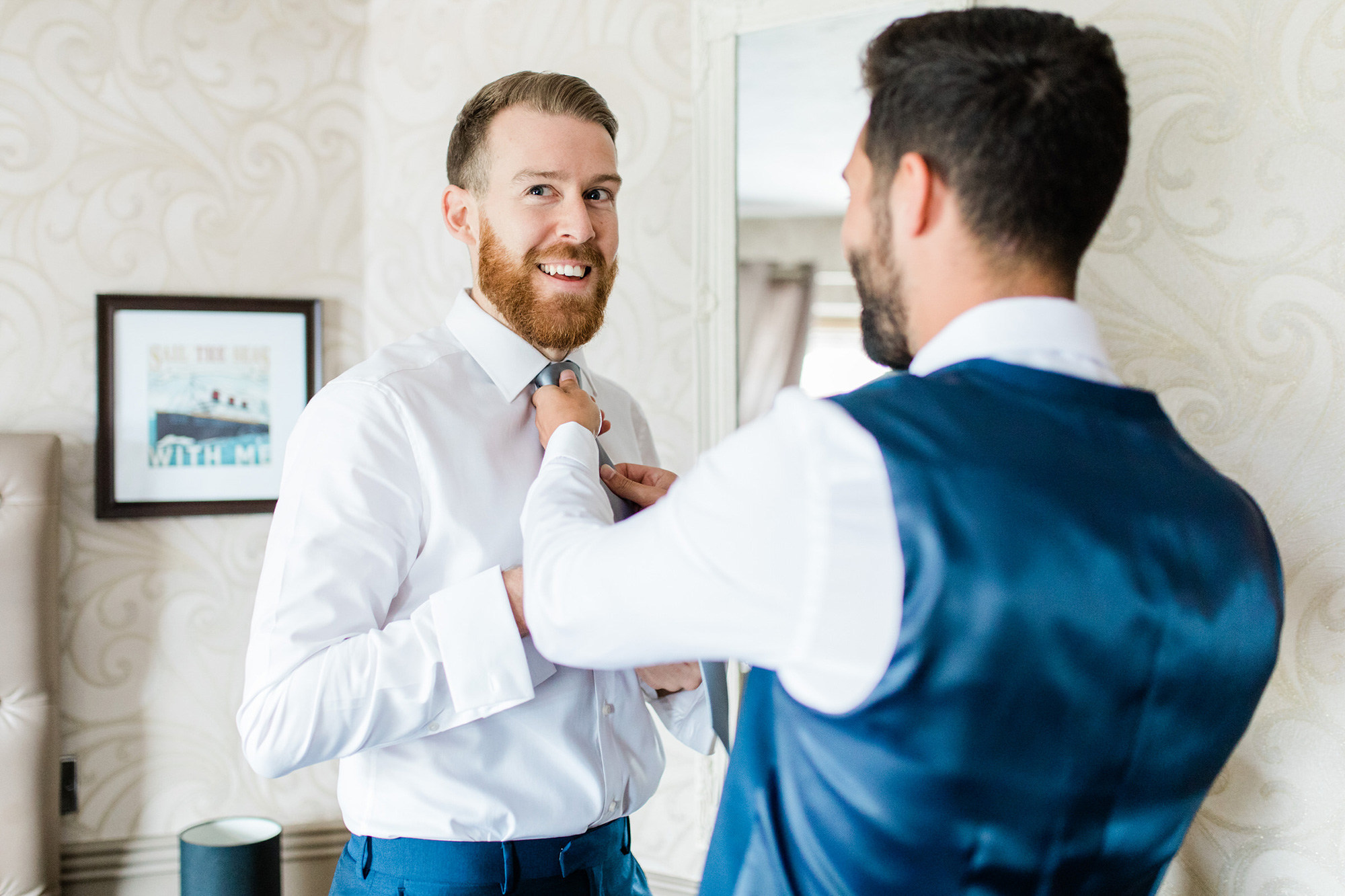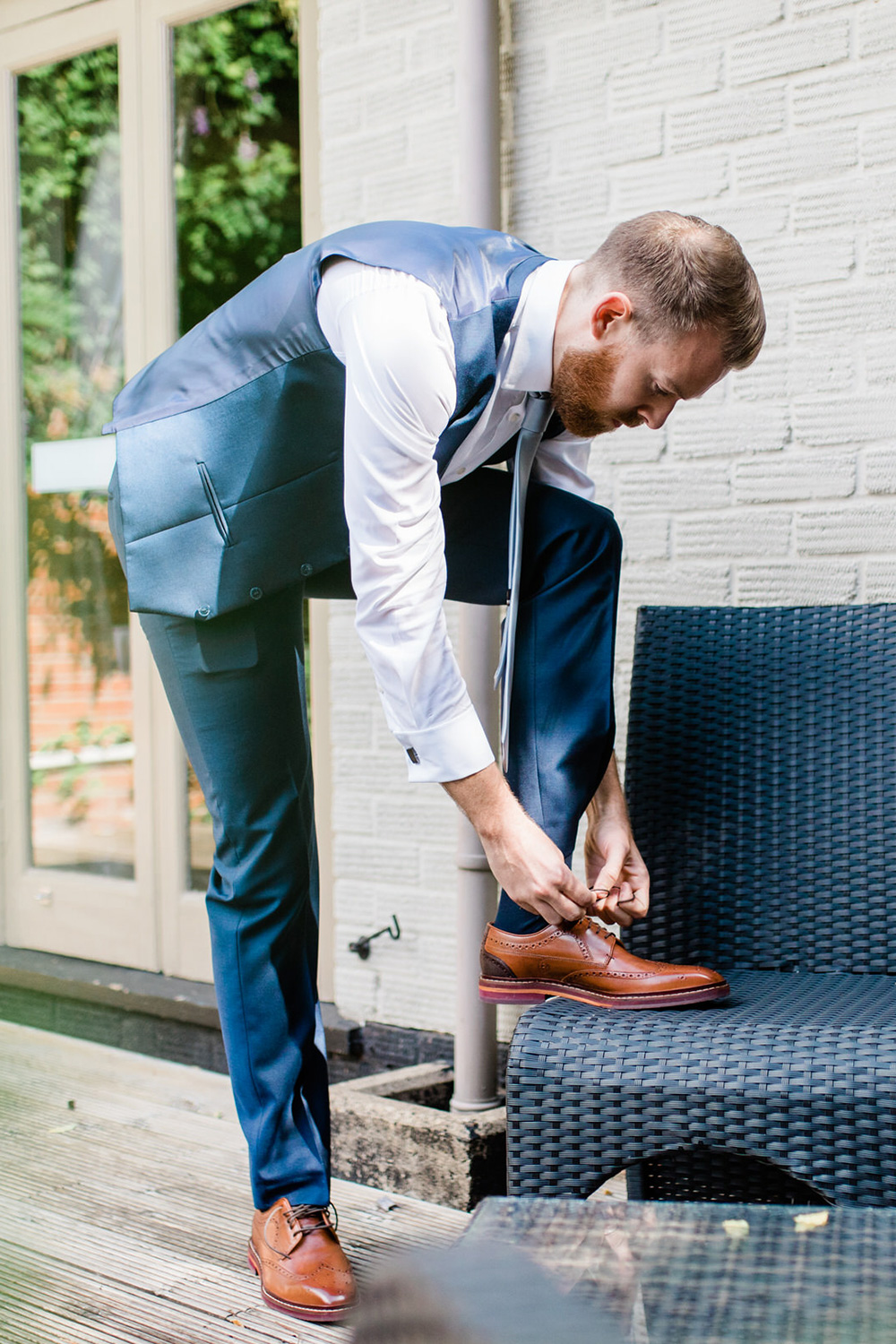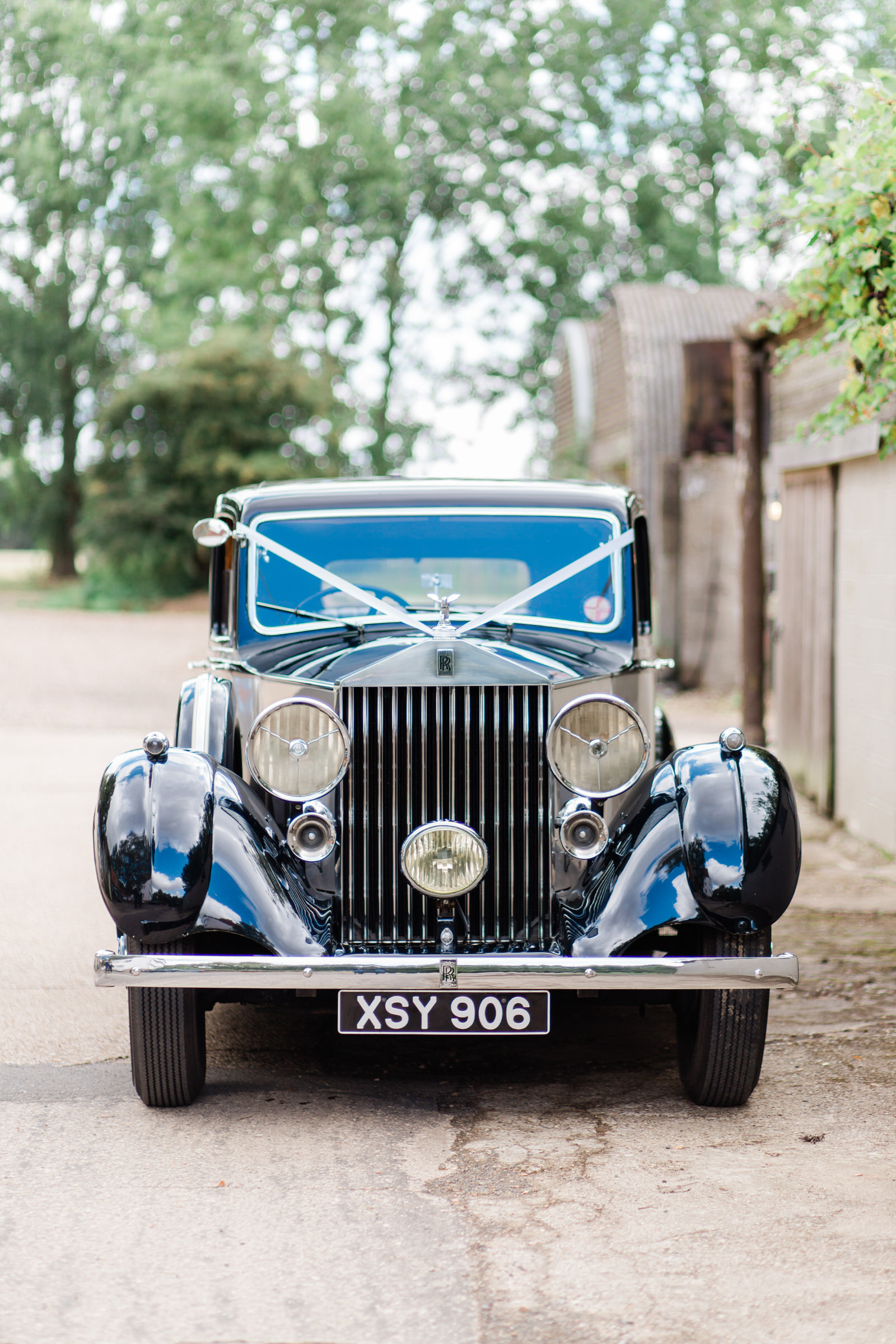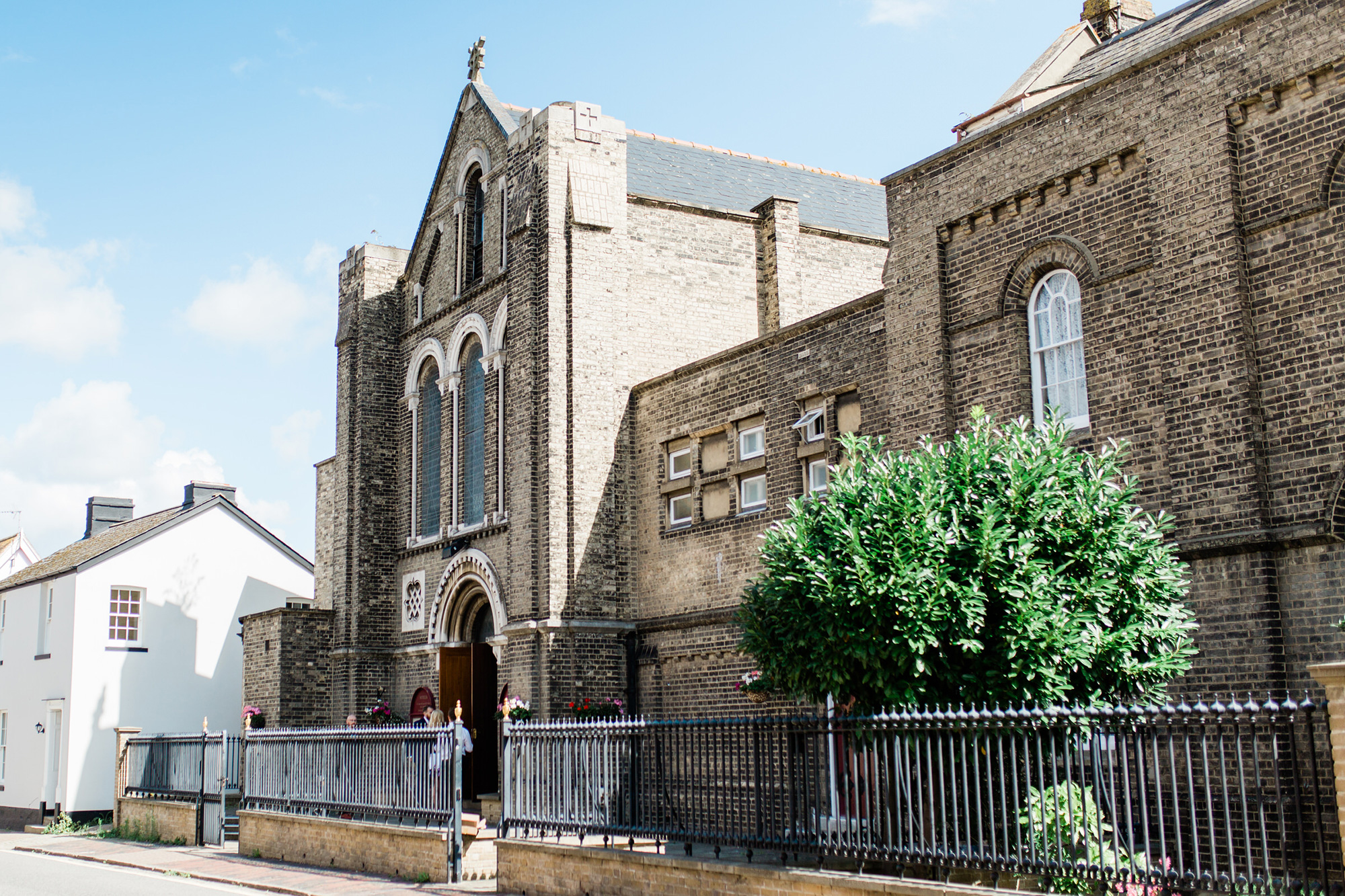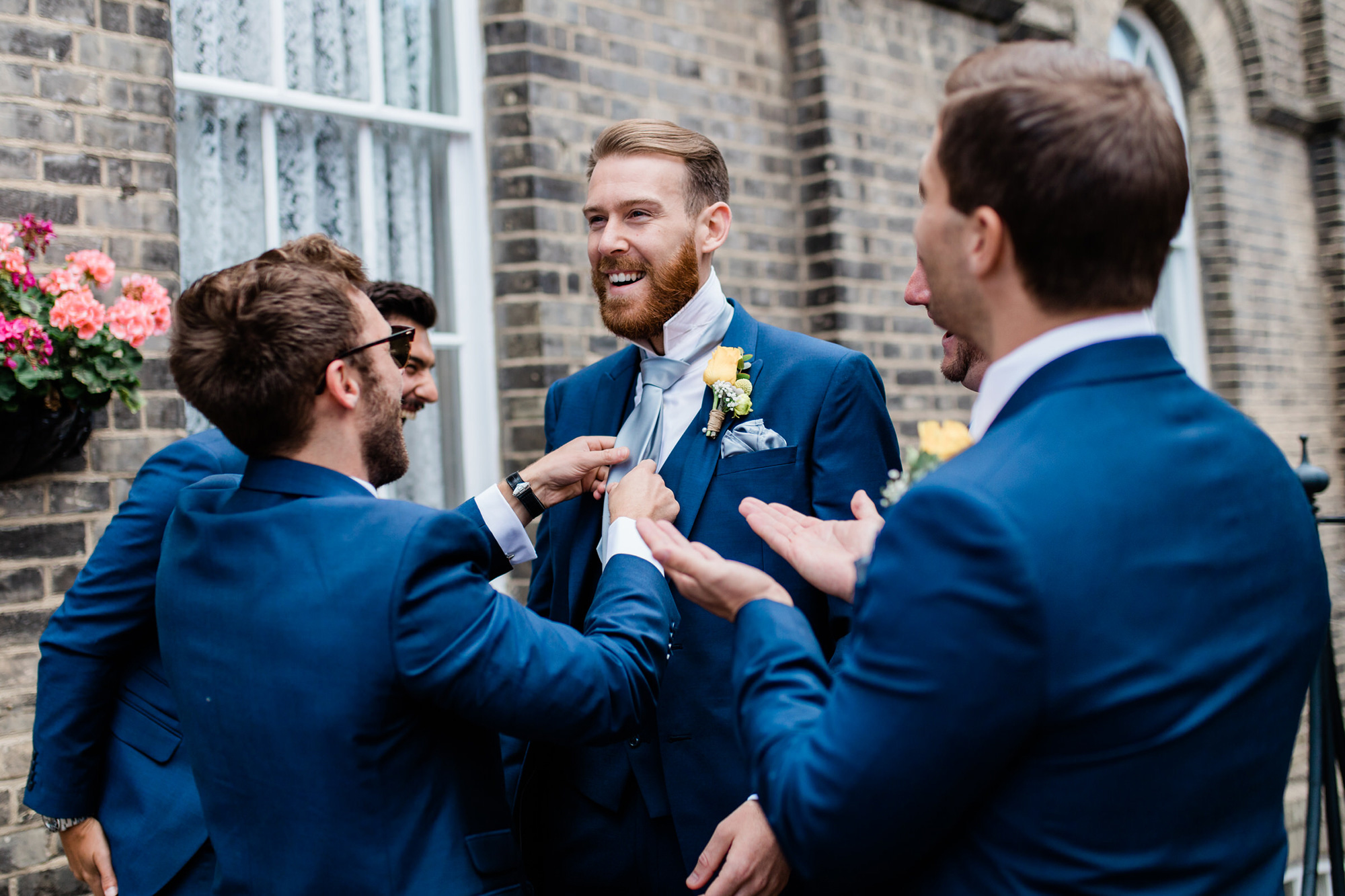 "Rob proposed to me during a trip to Thailand and Malaysia in February, 2017. I had taken him away for his 30th birthday so I really wasn't expecting him to pop the question," says Lydia.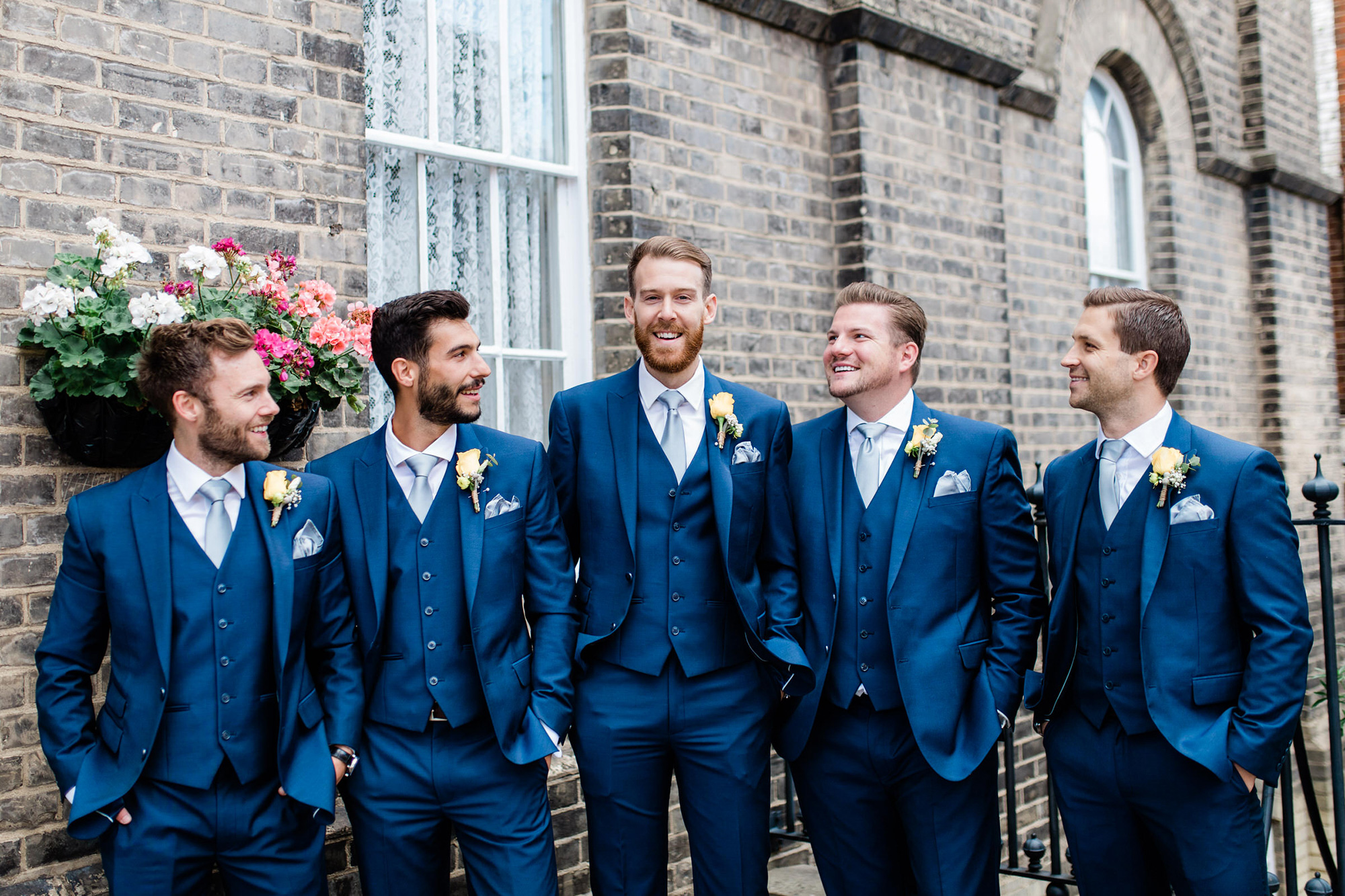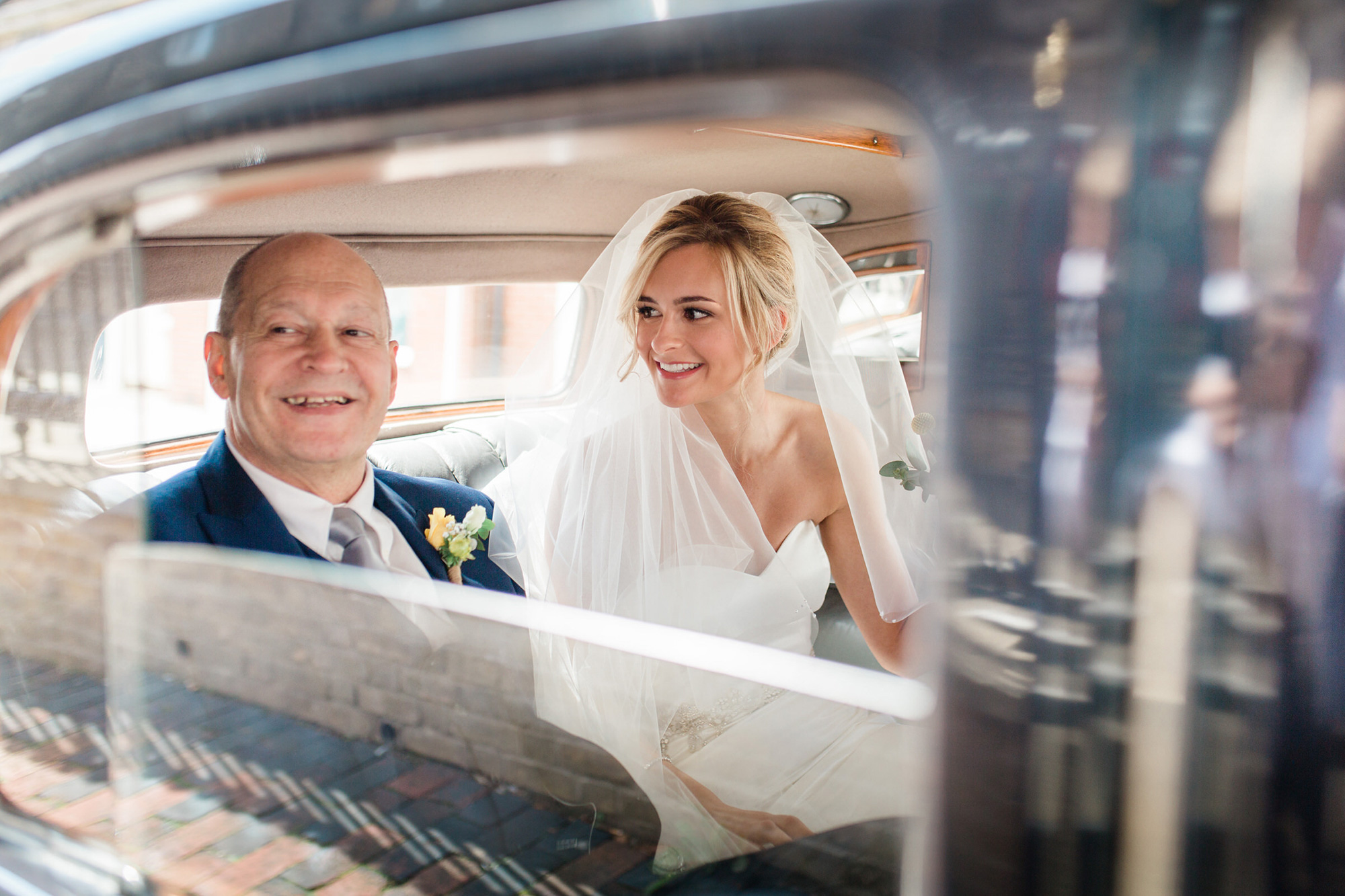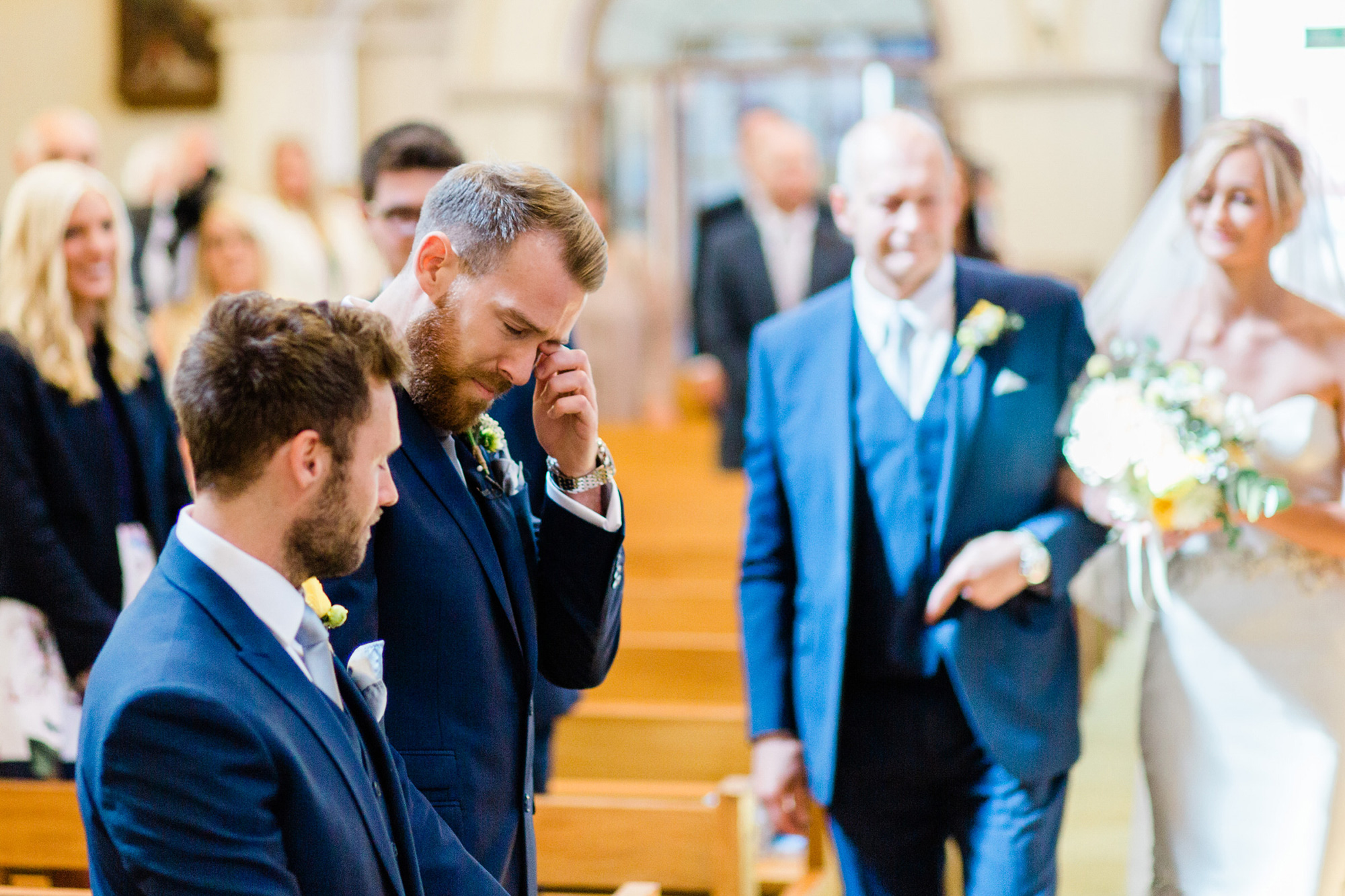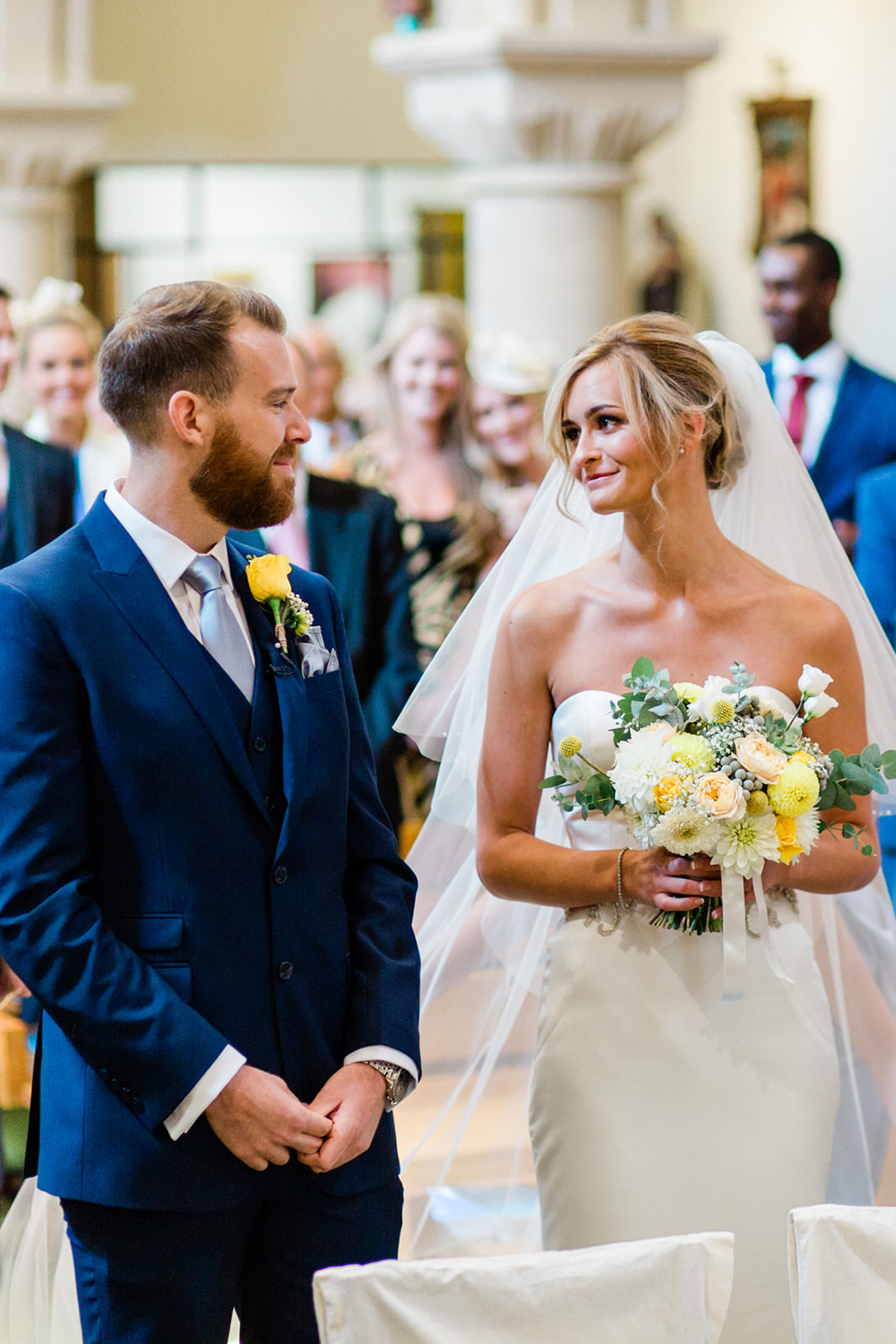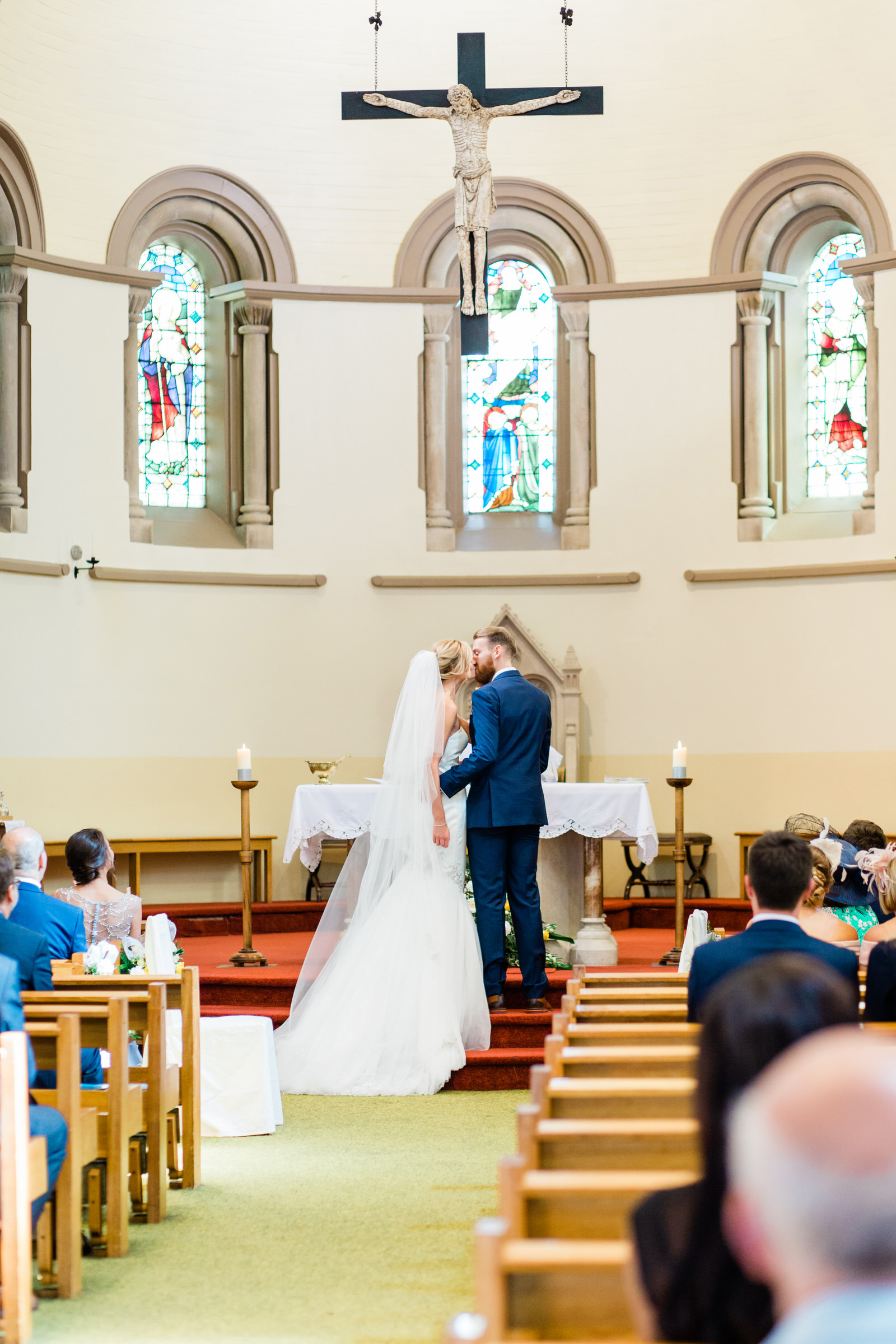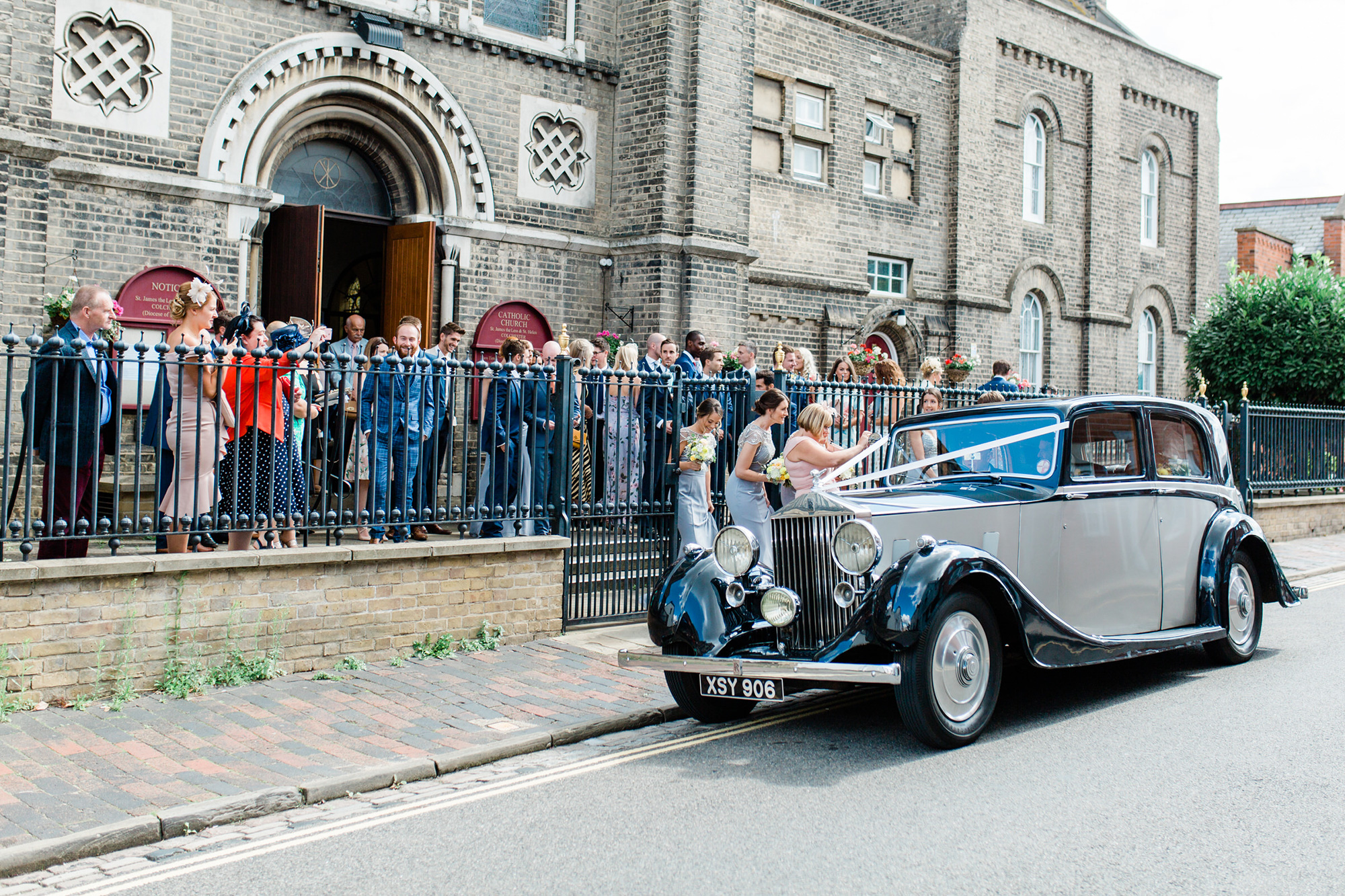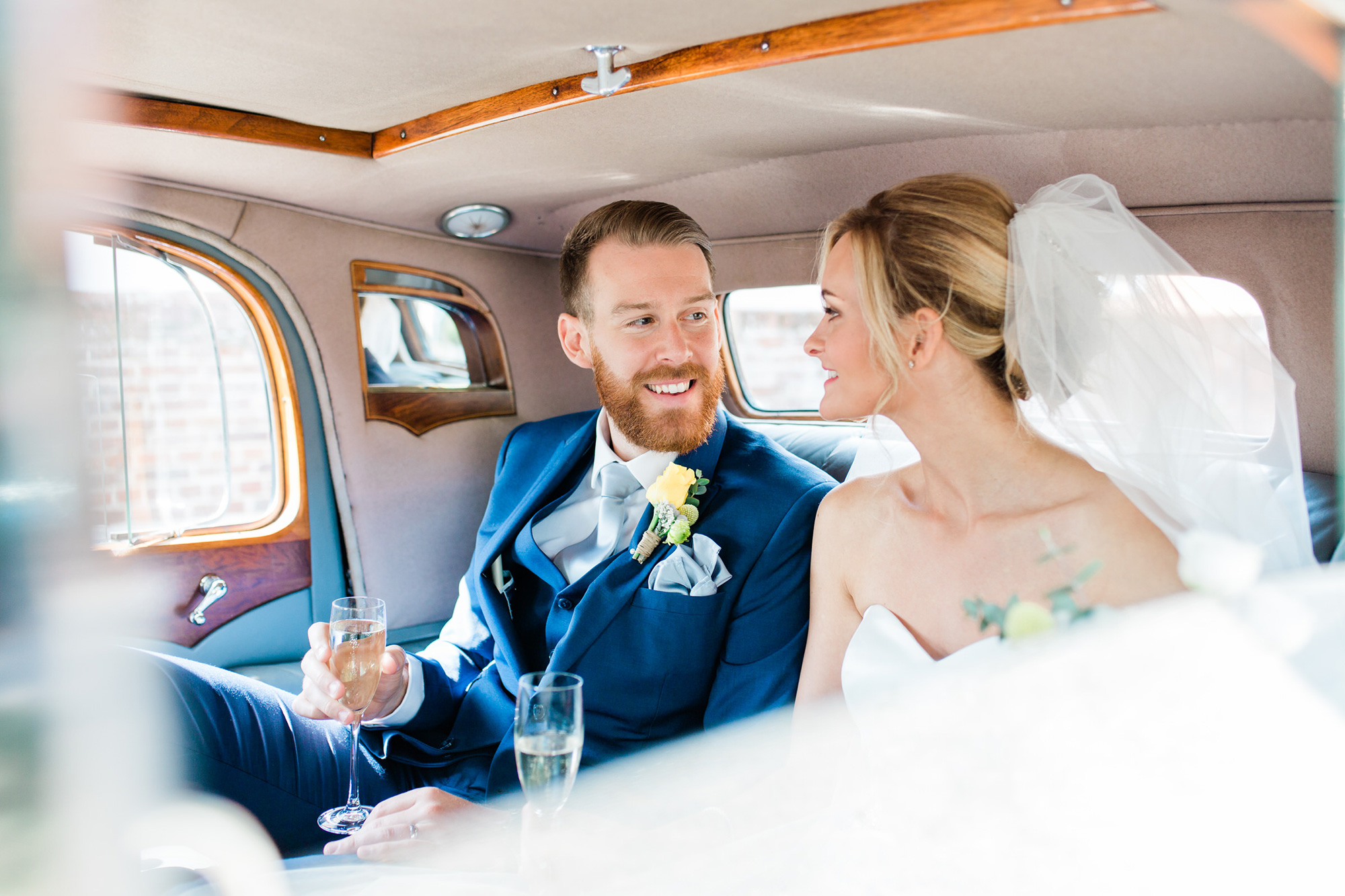 "She was fantastic both on the lead up to the wedding and on the day," Lydia says of their photographer.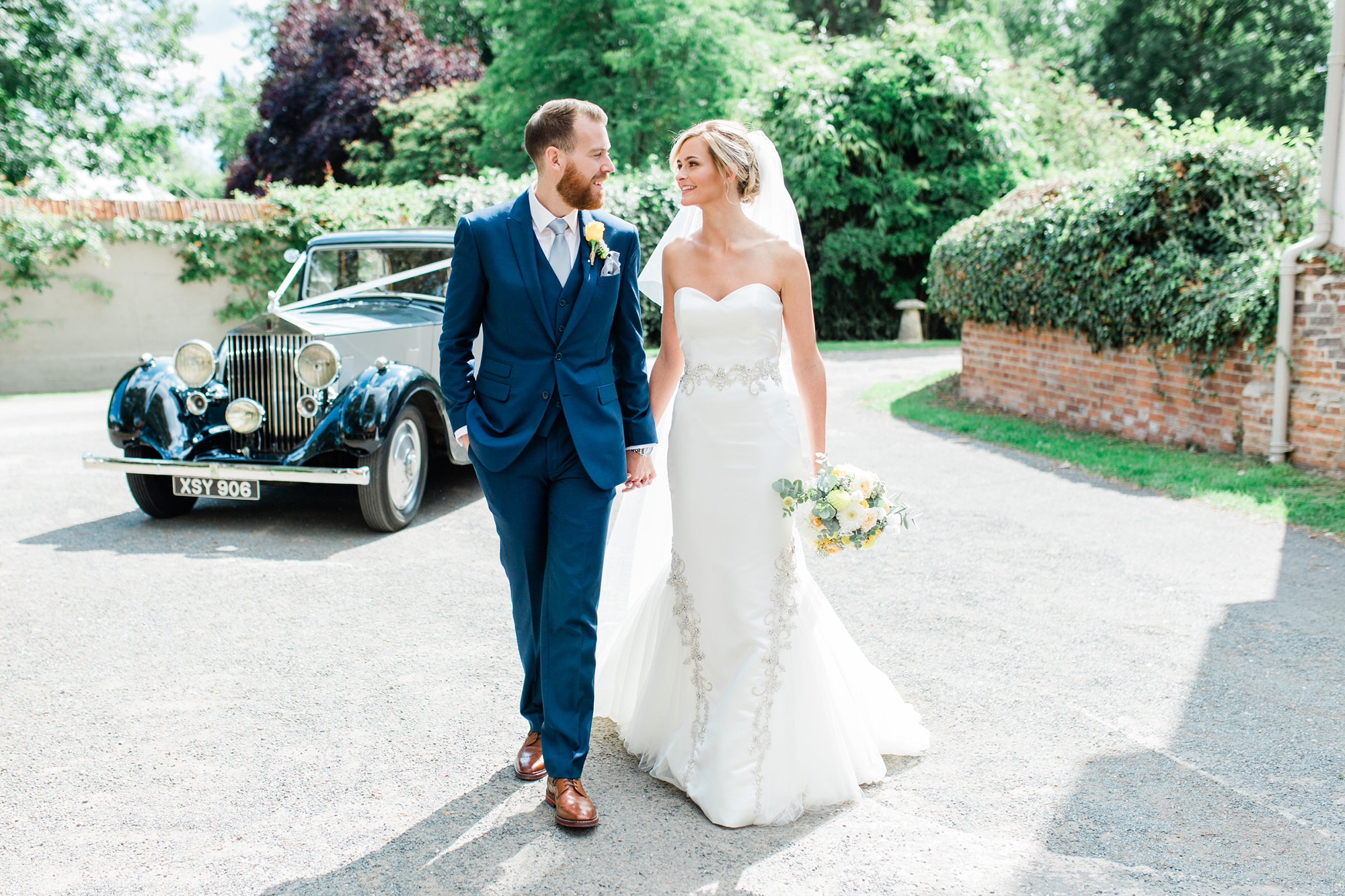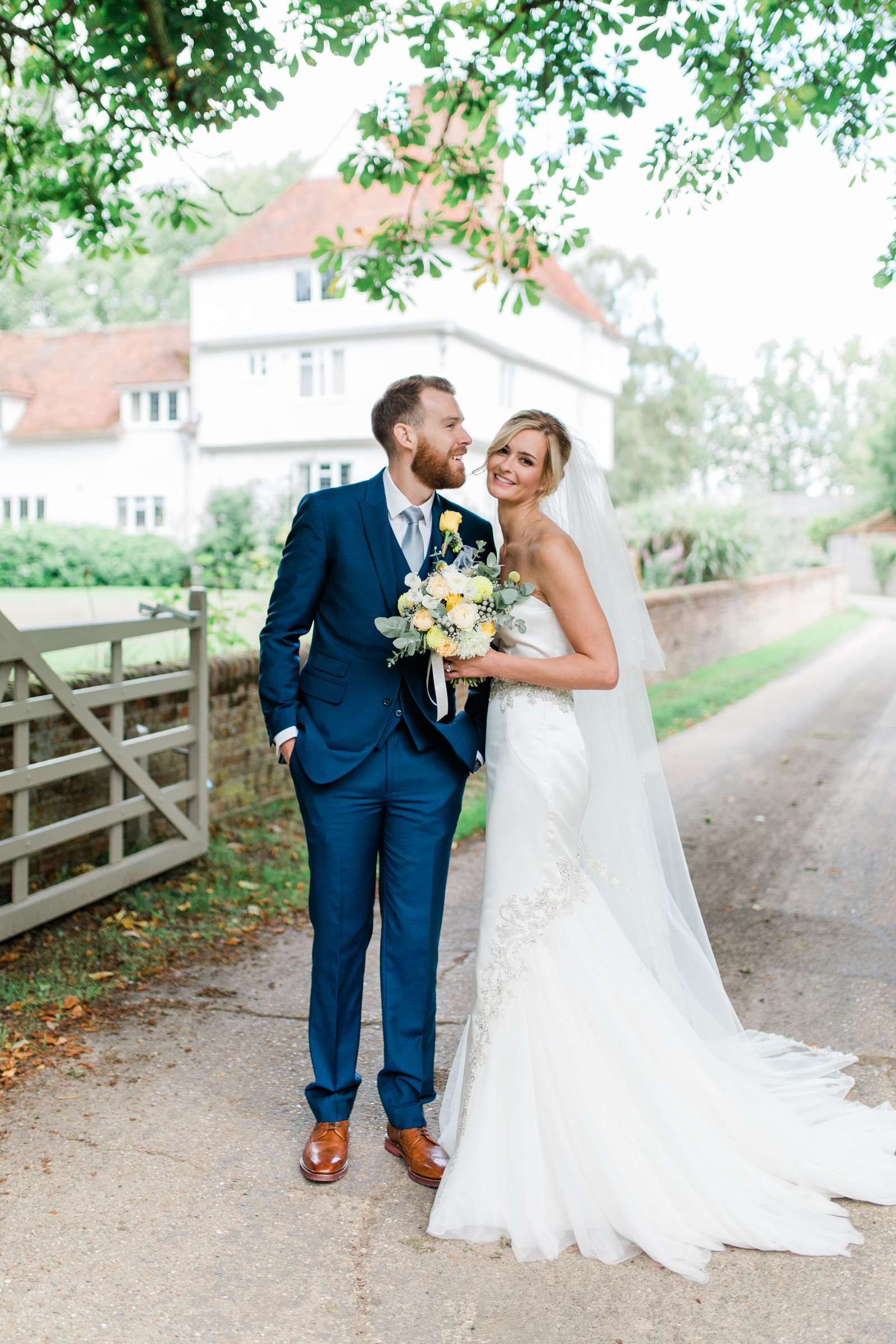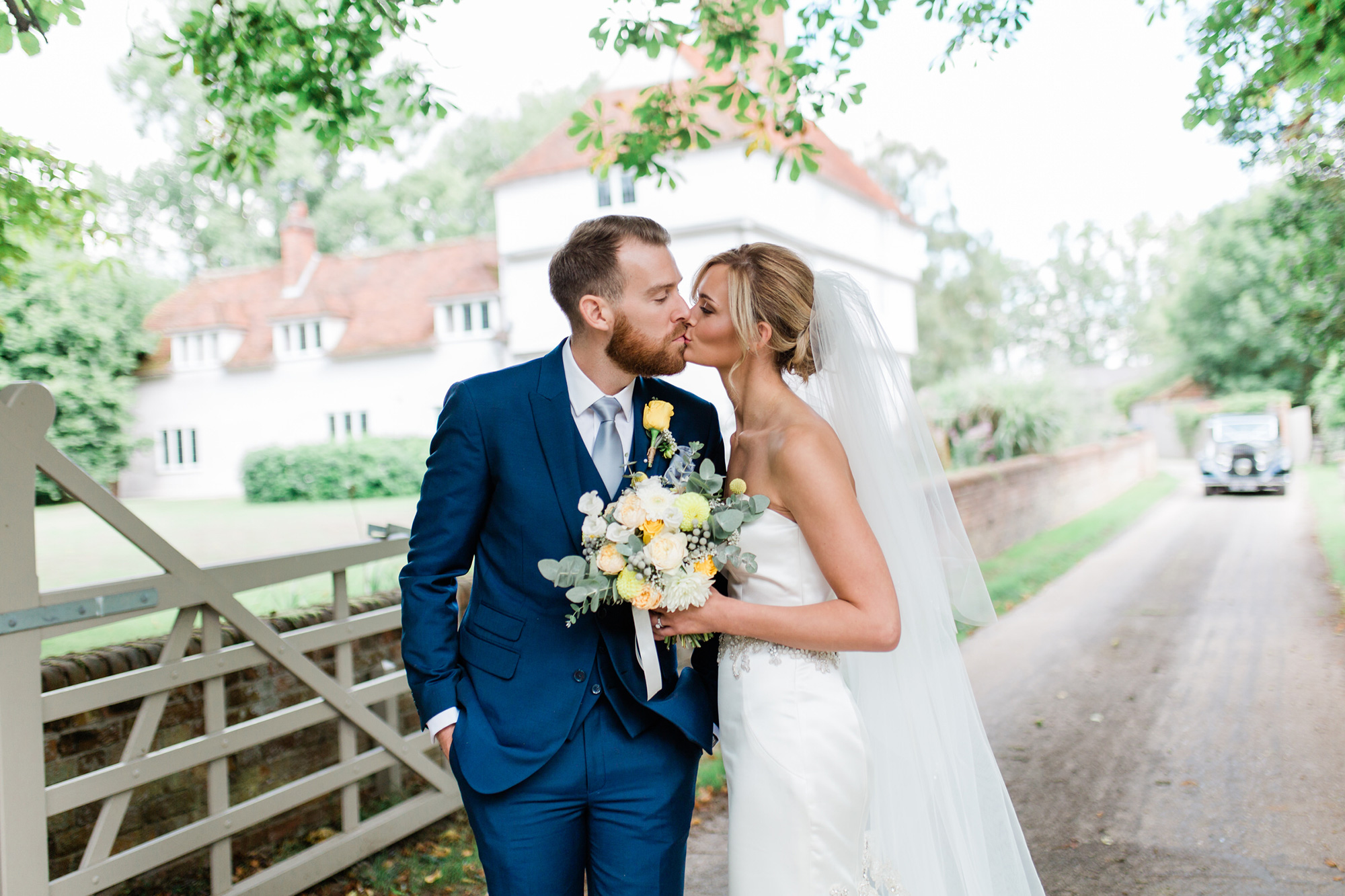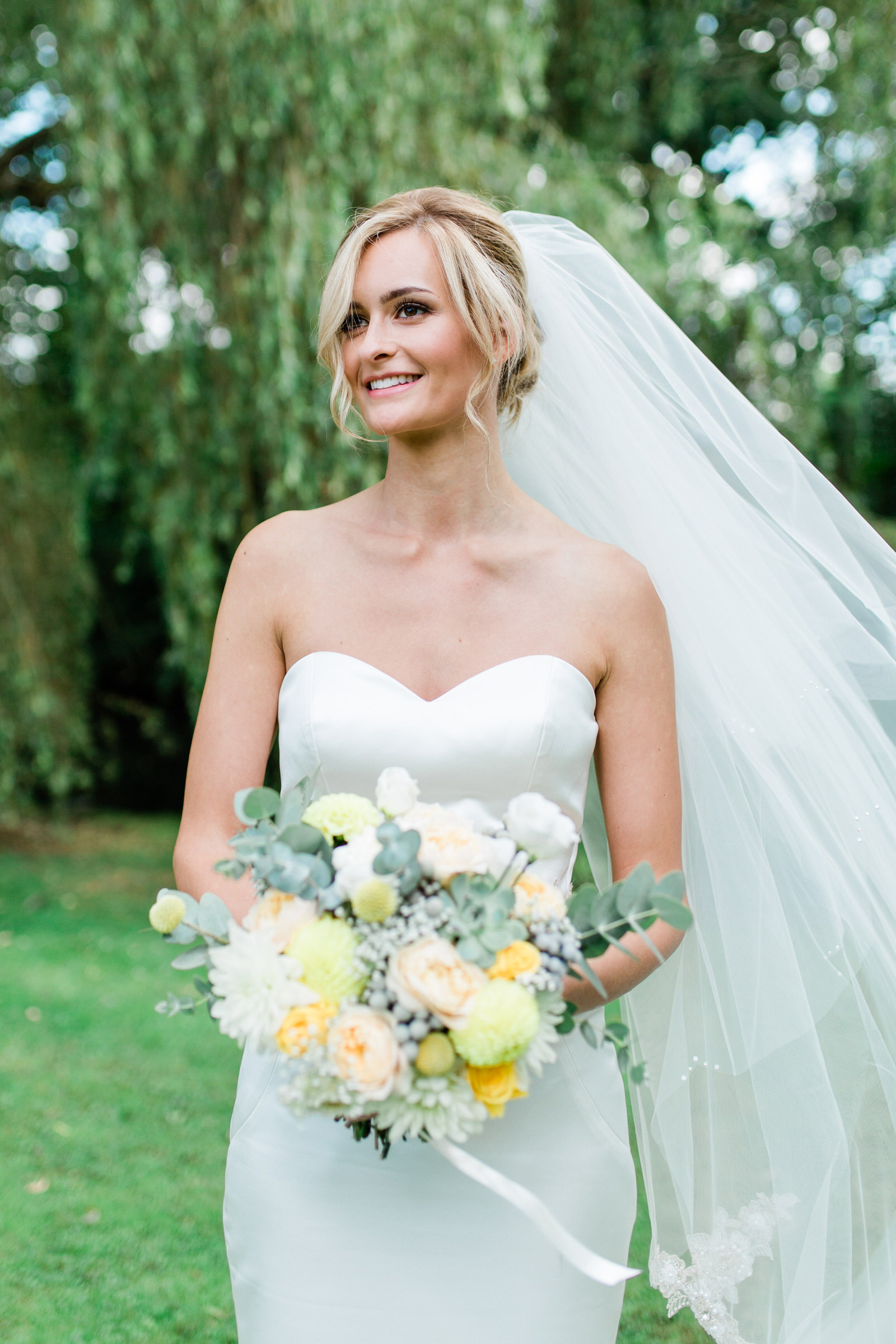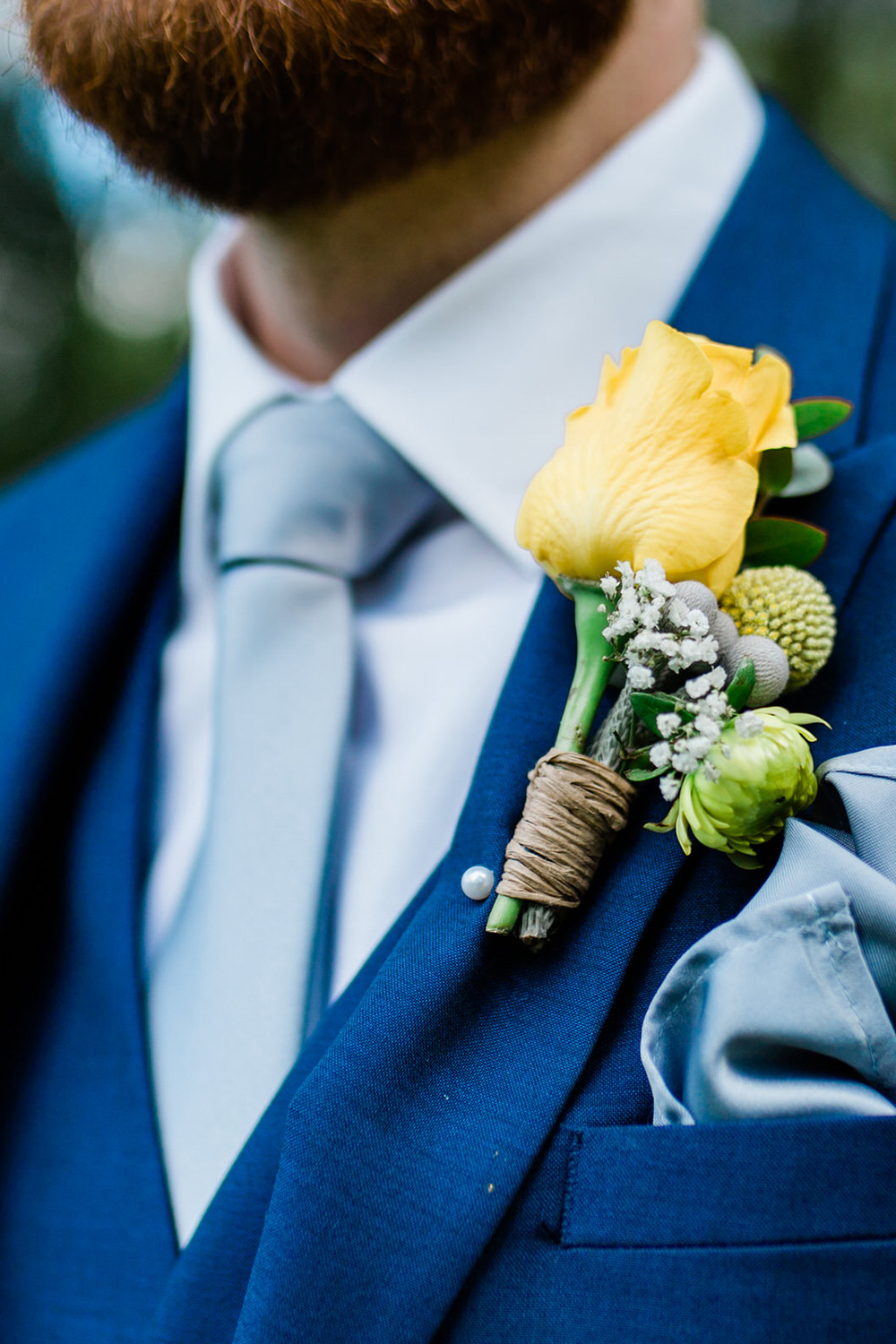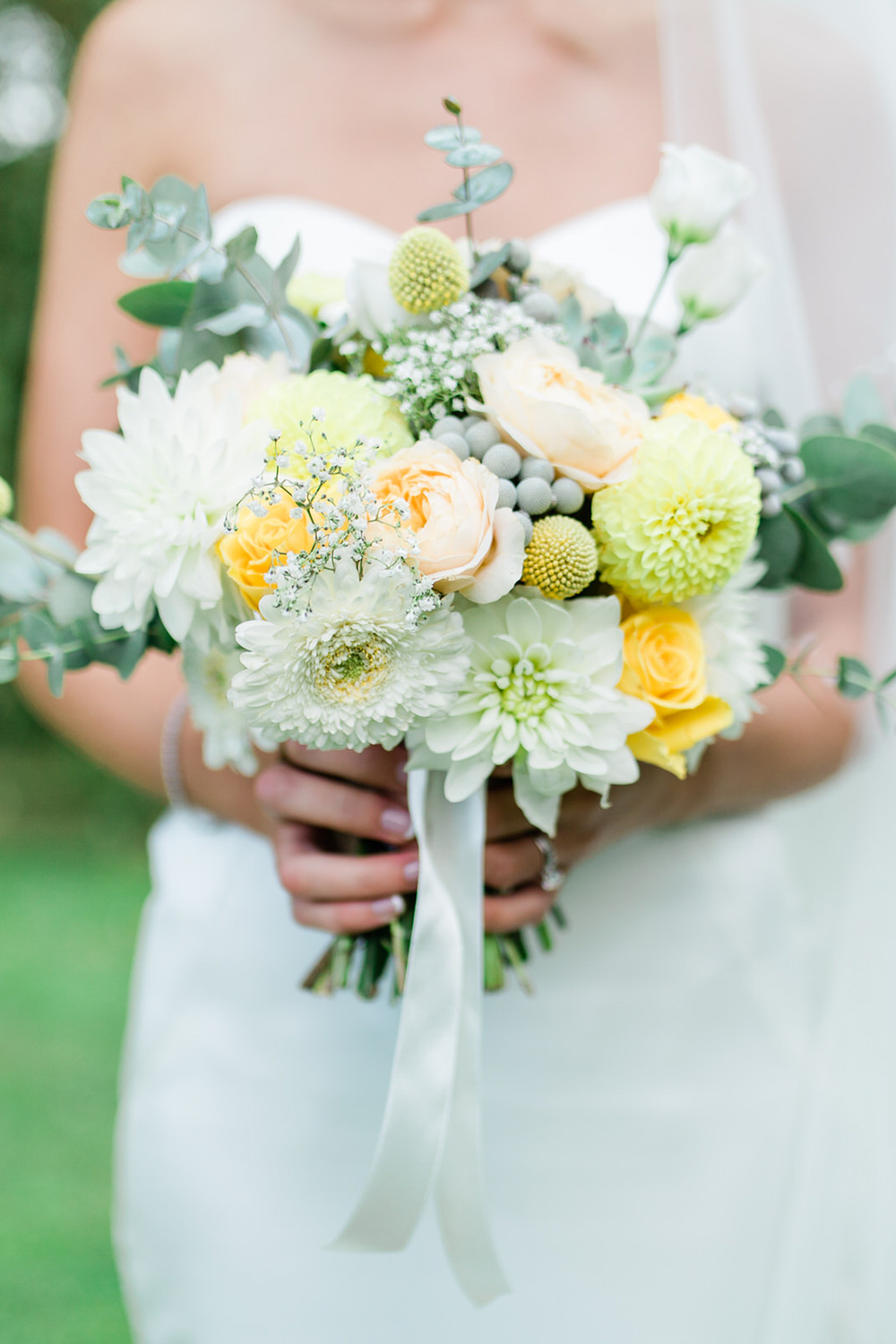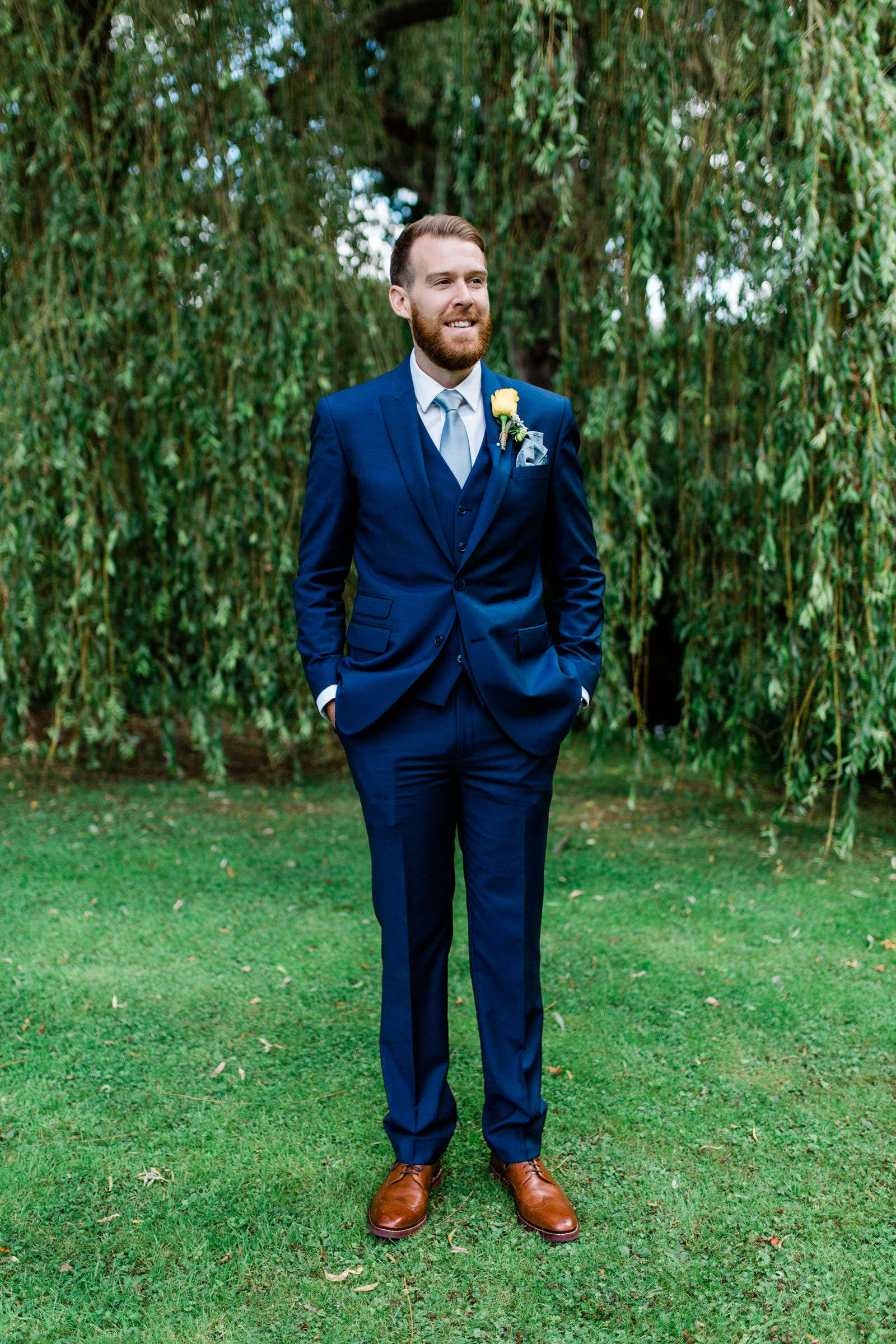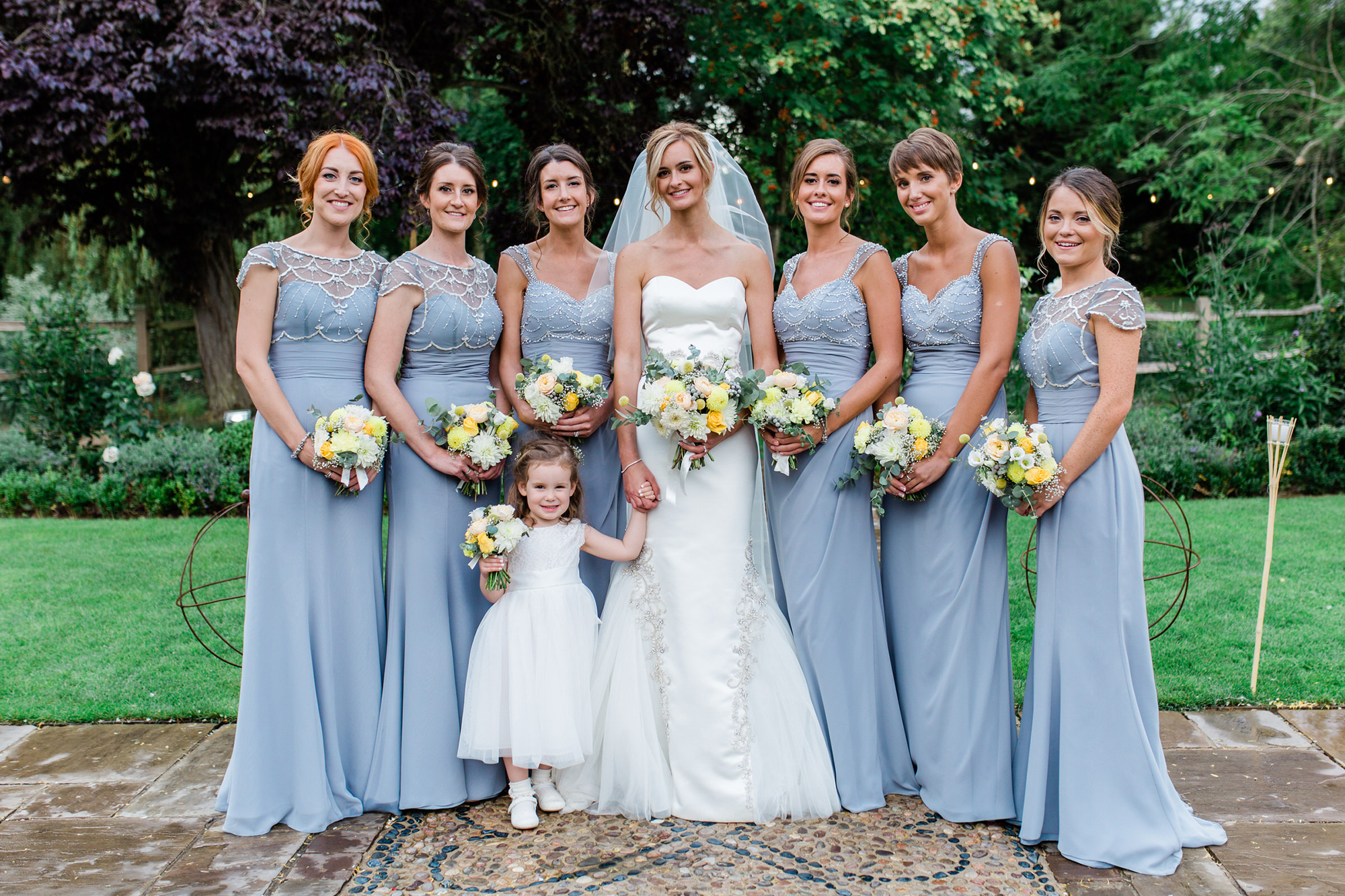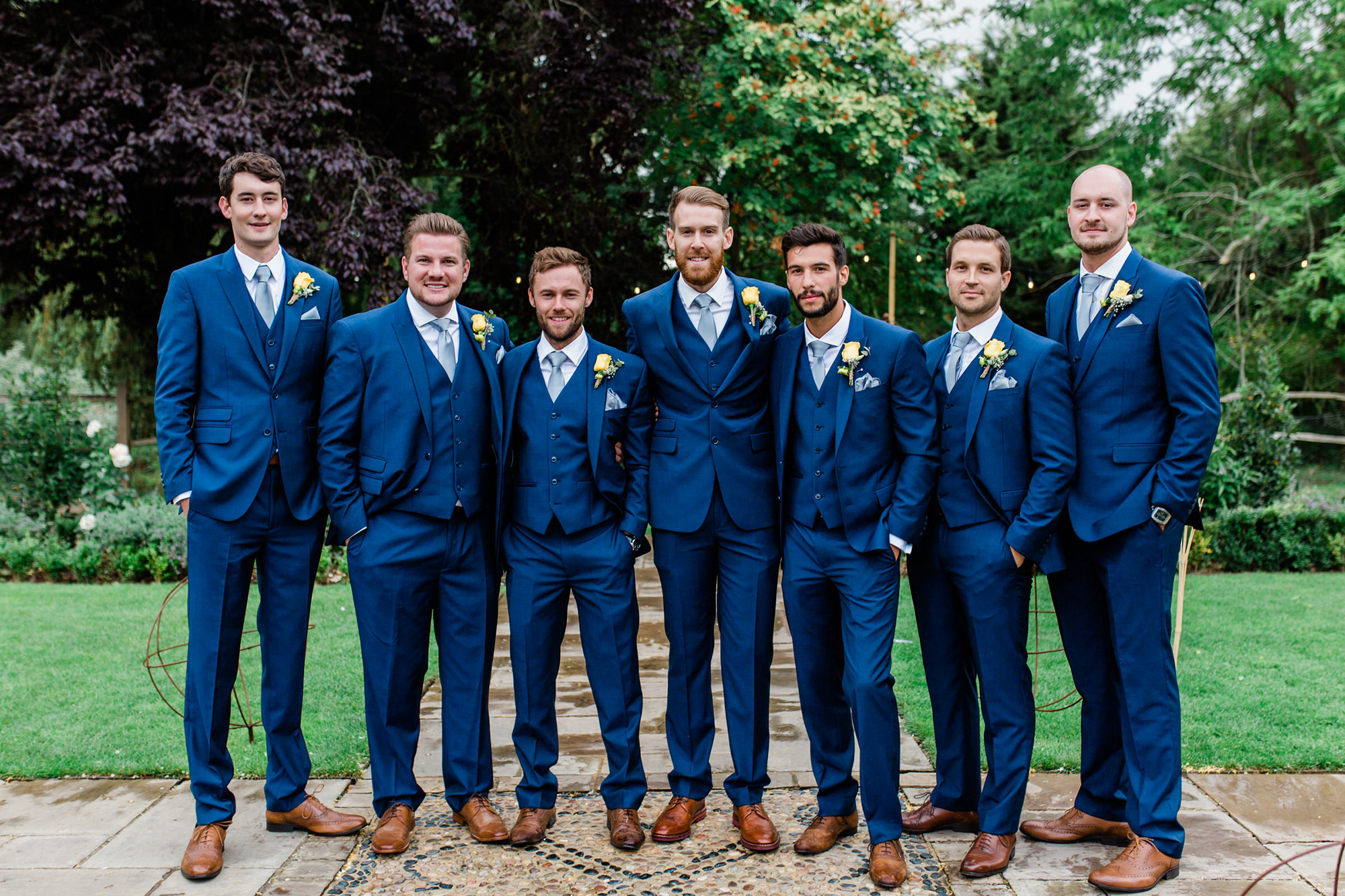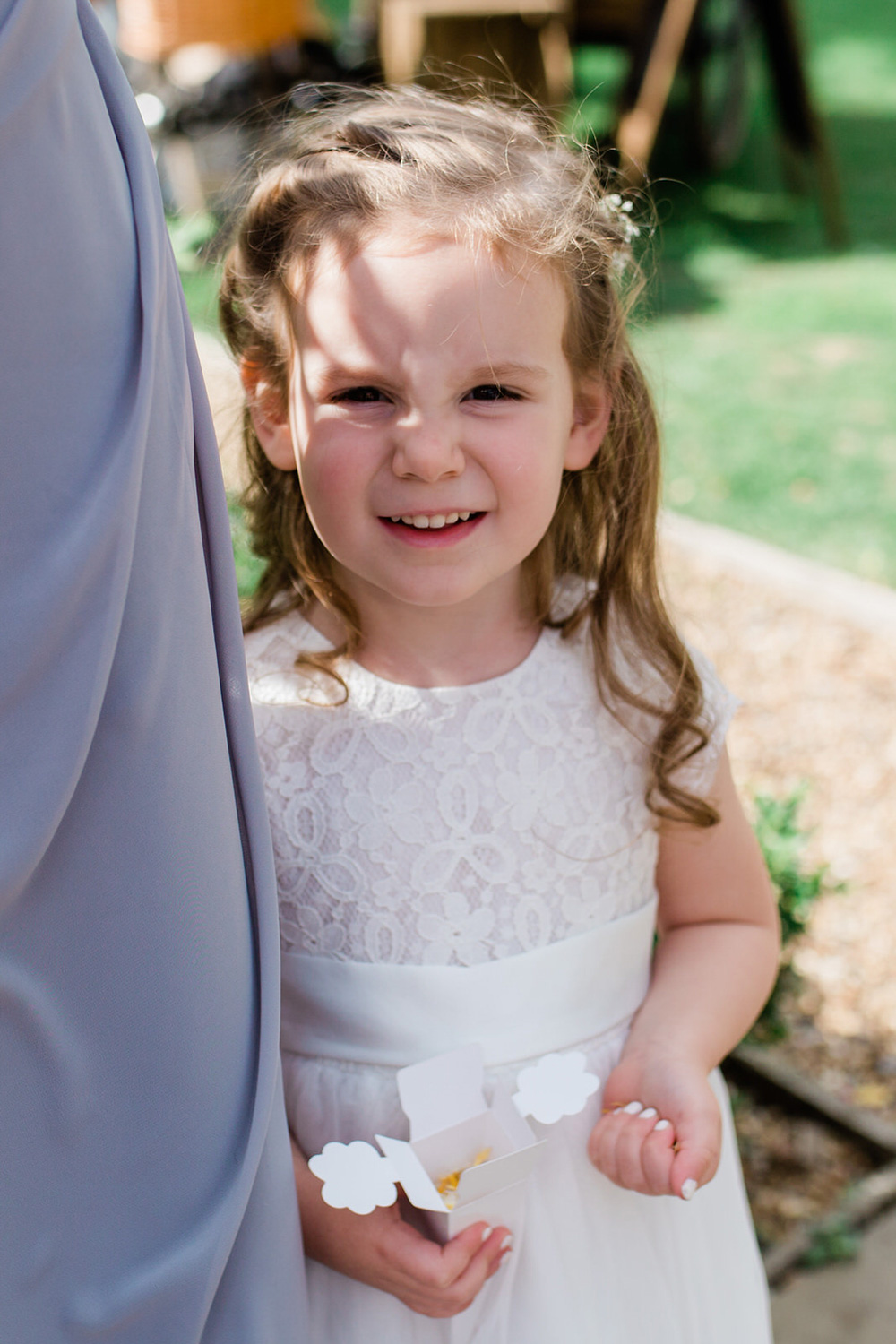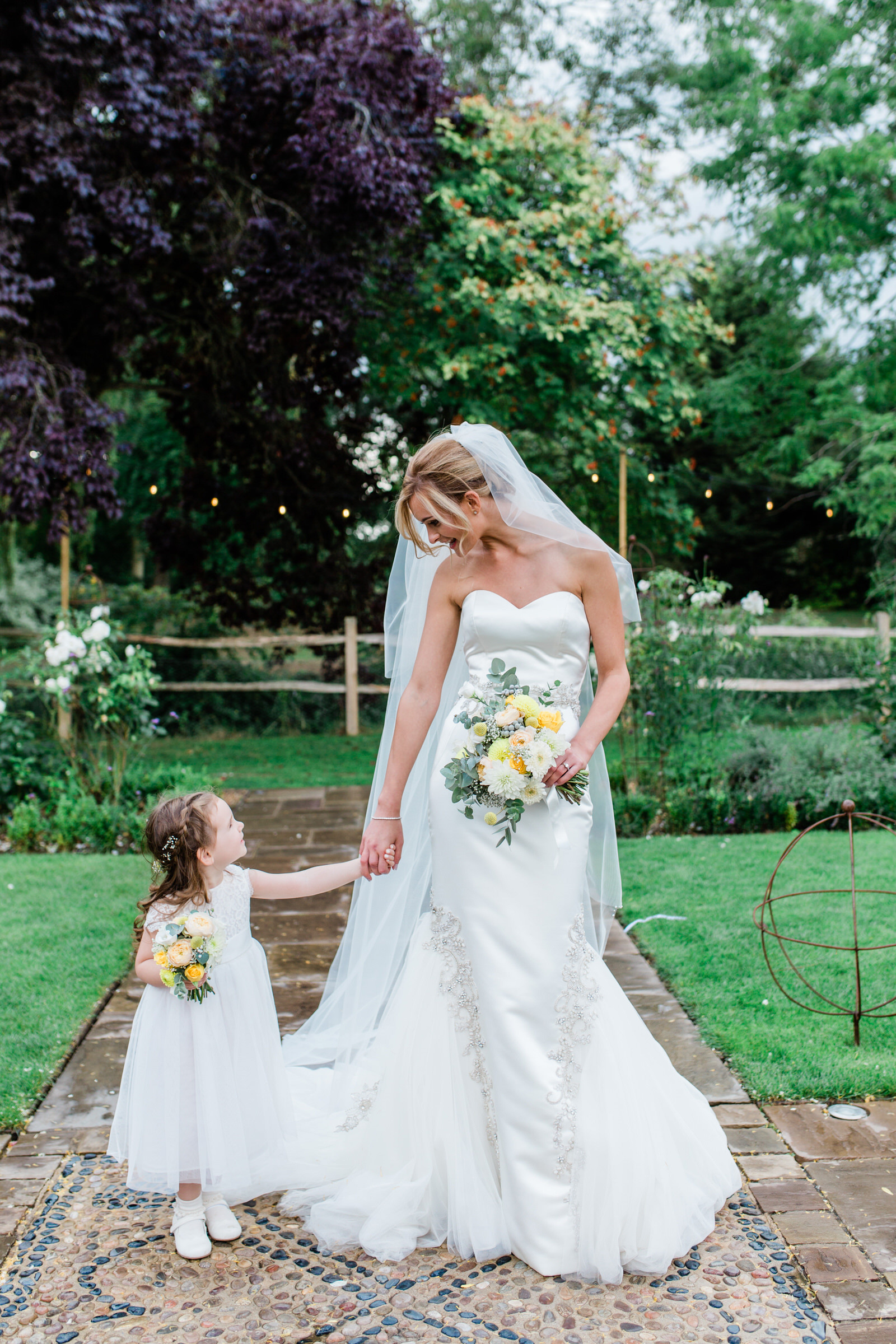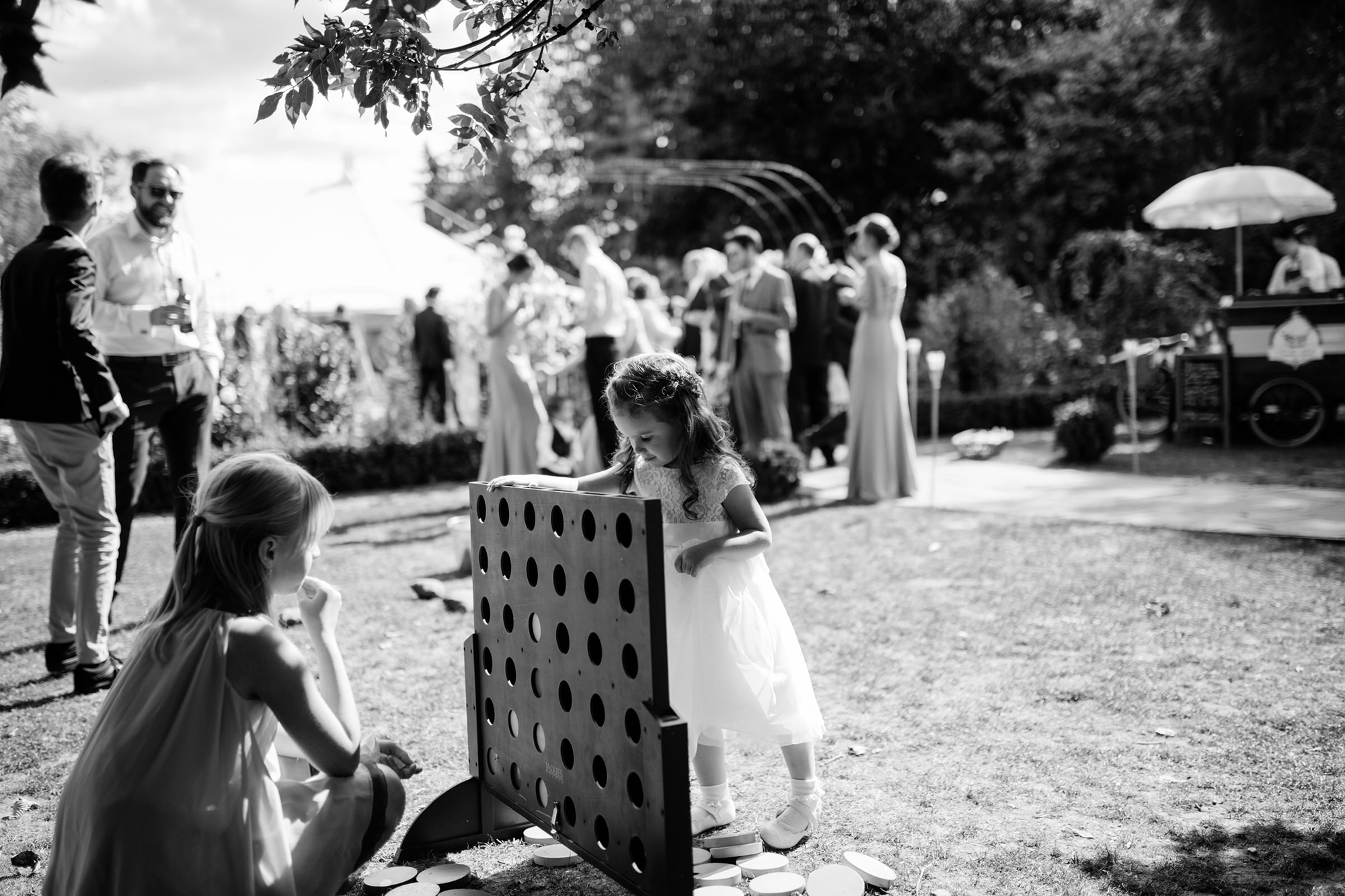 "The best decision we made was to have a videographer," recalls the bride.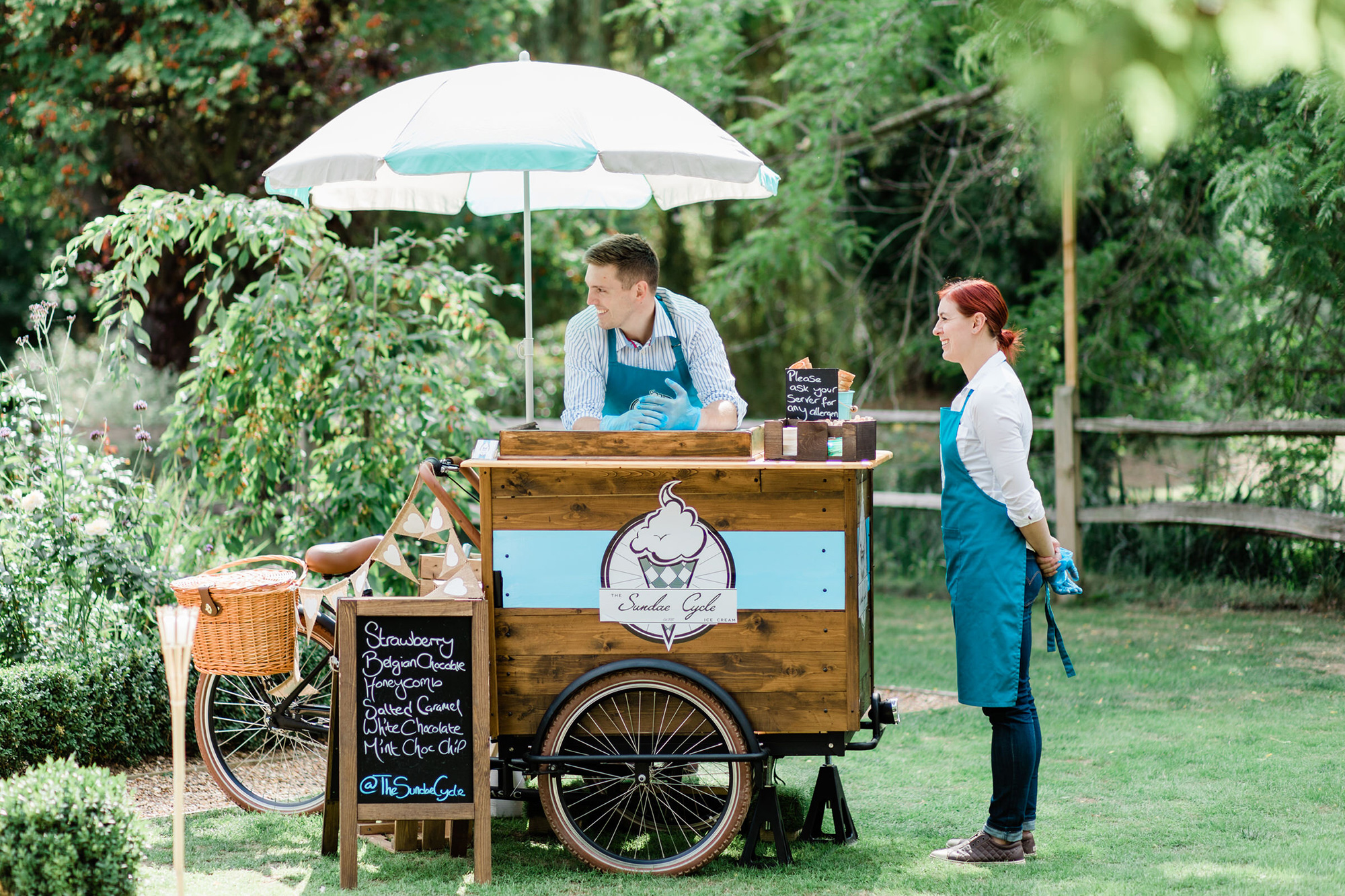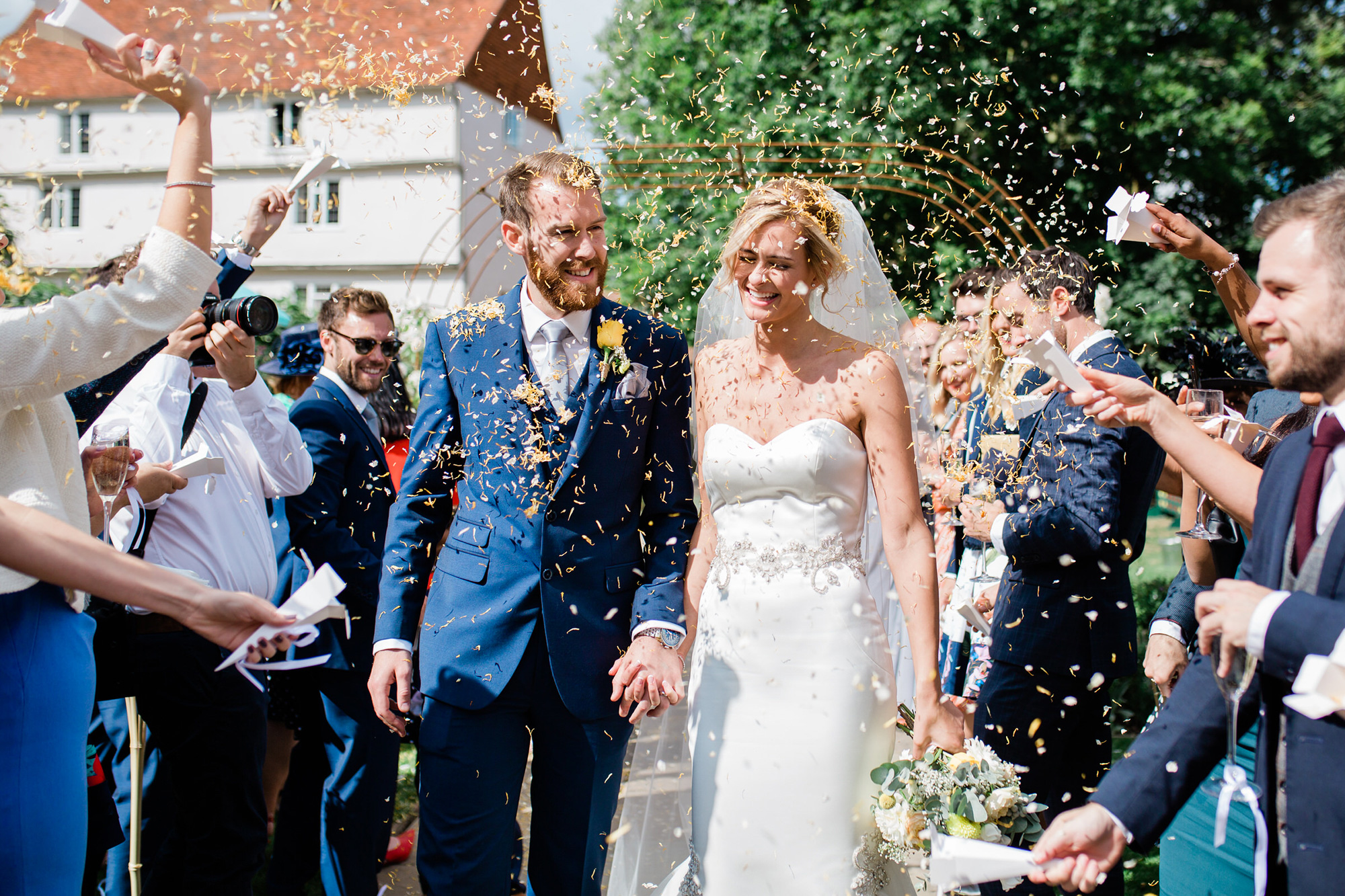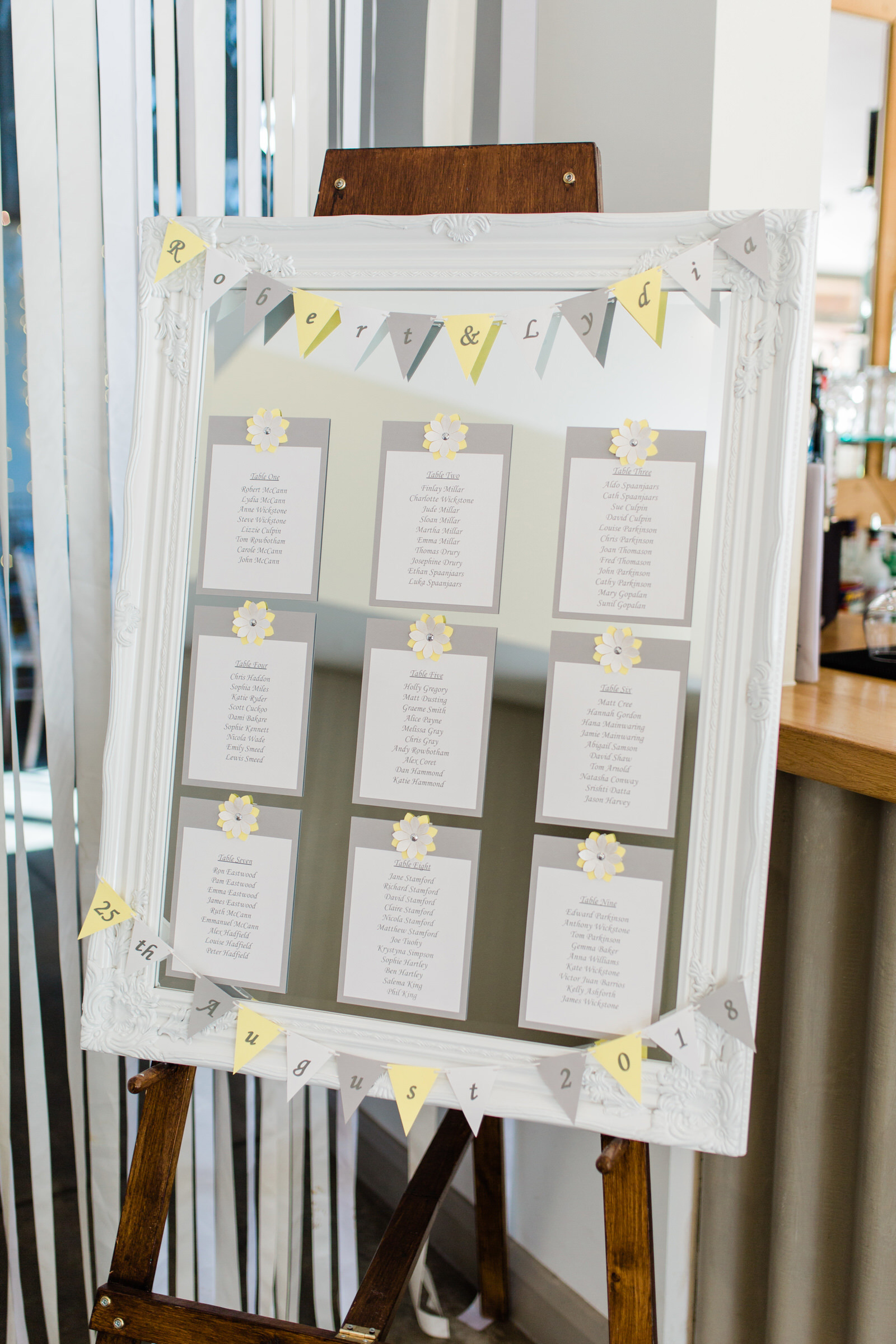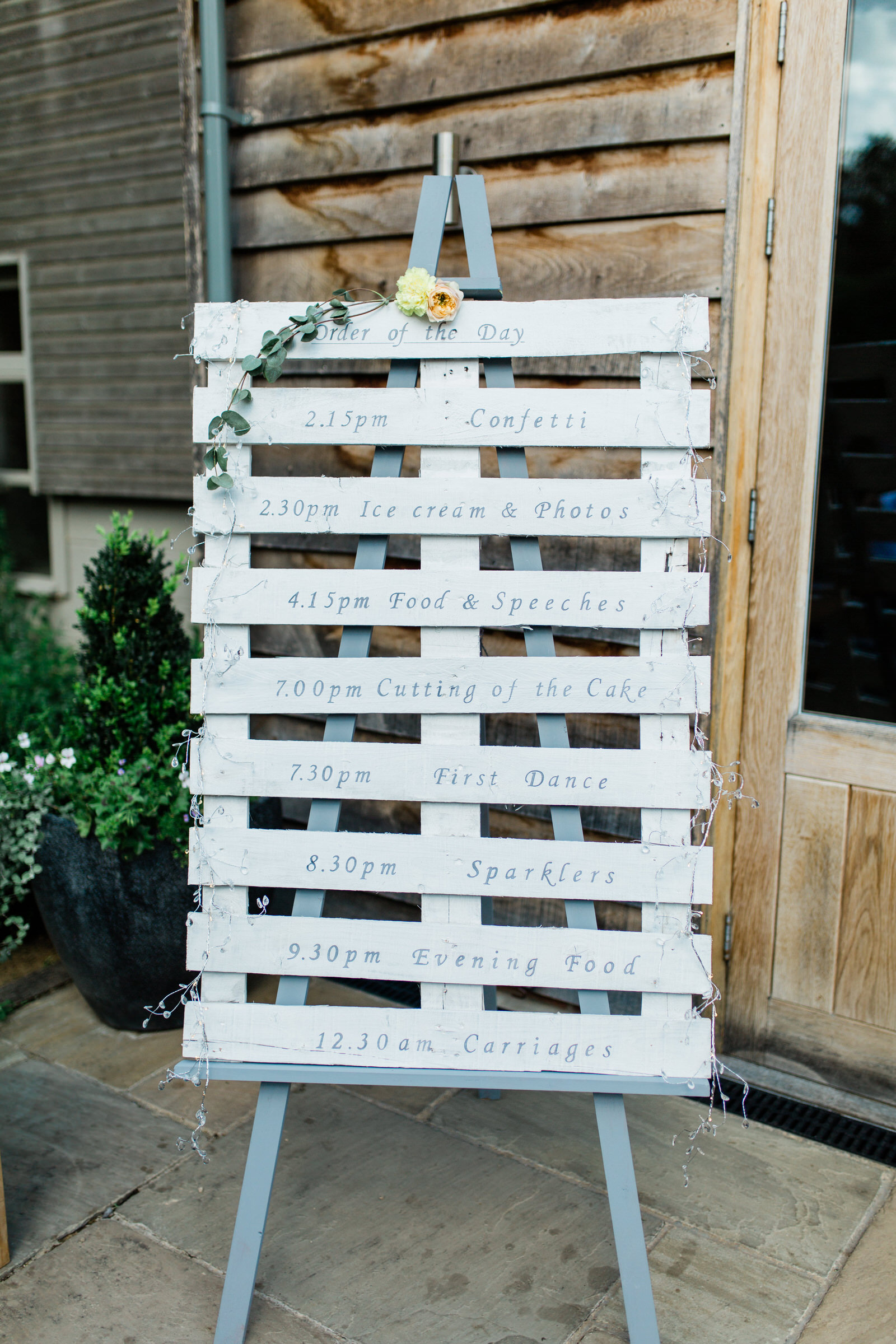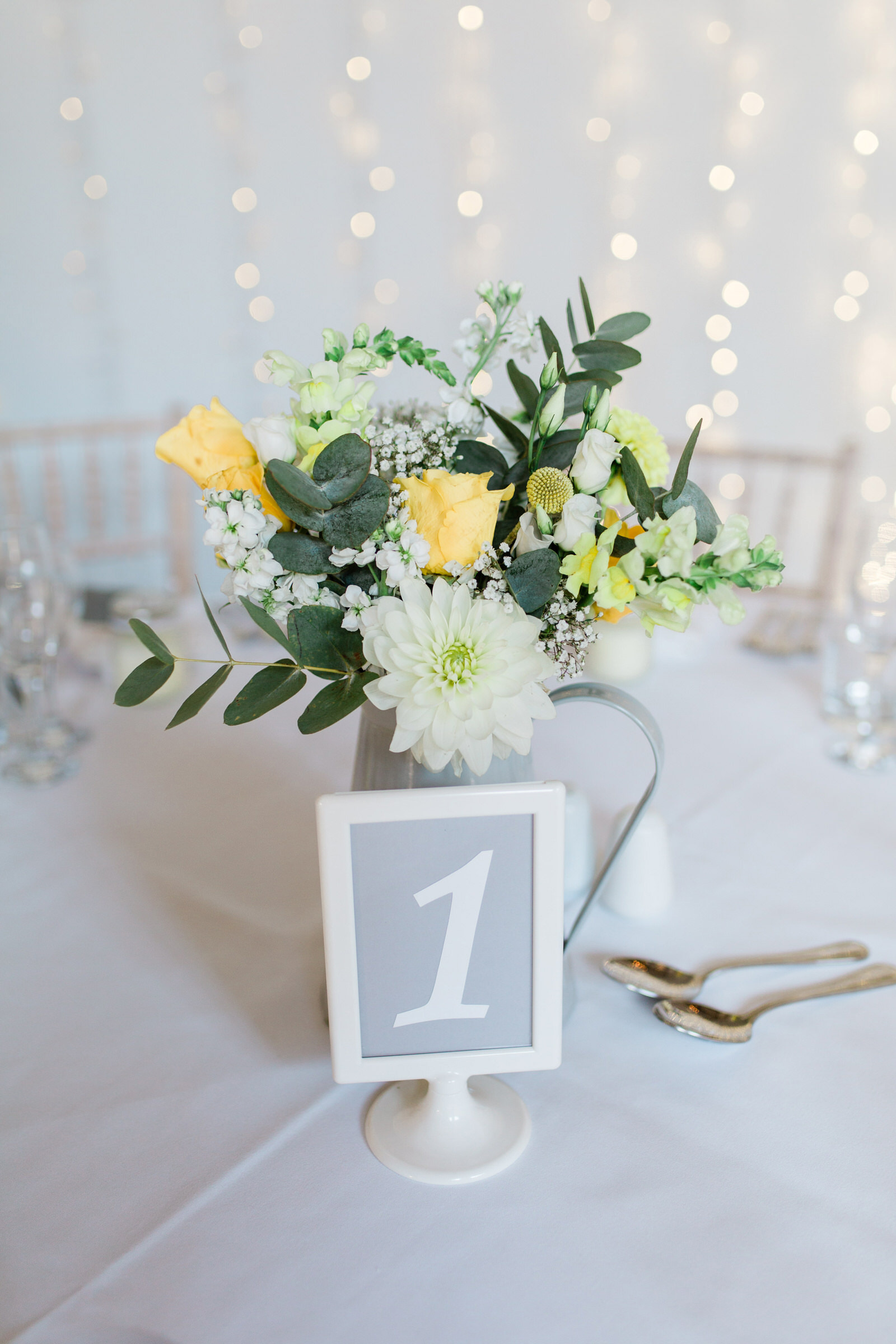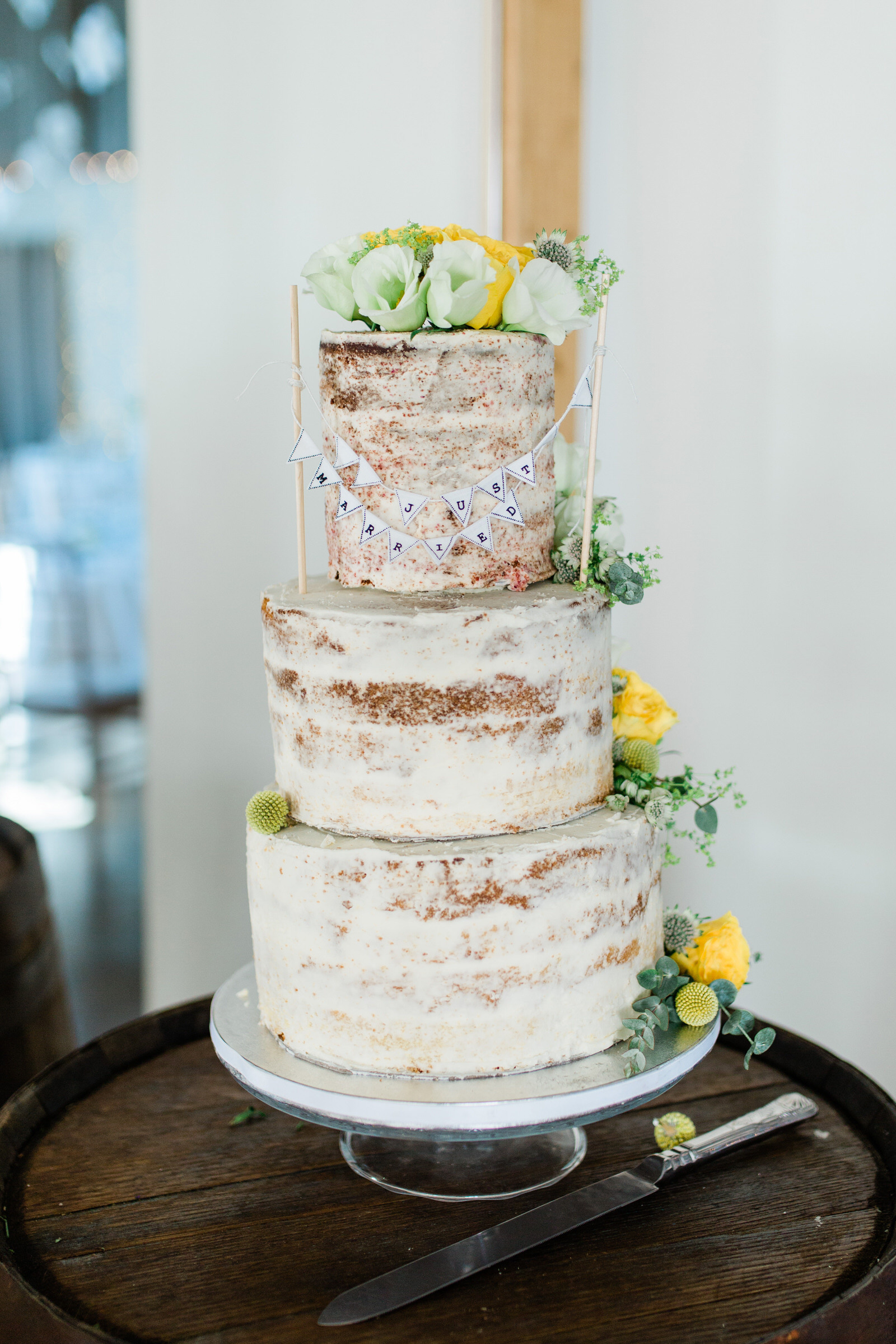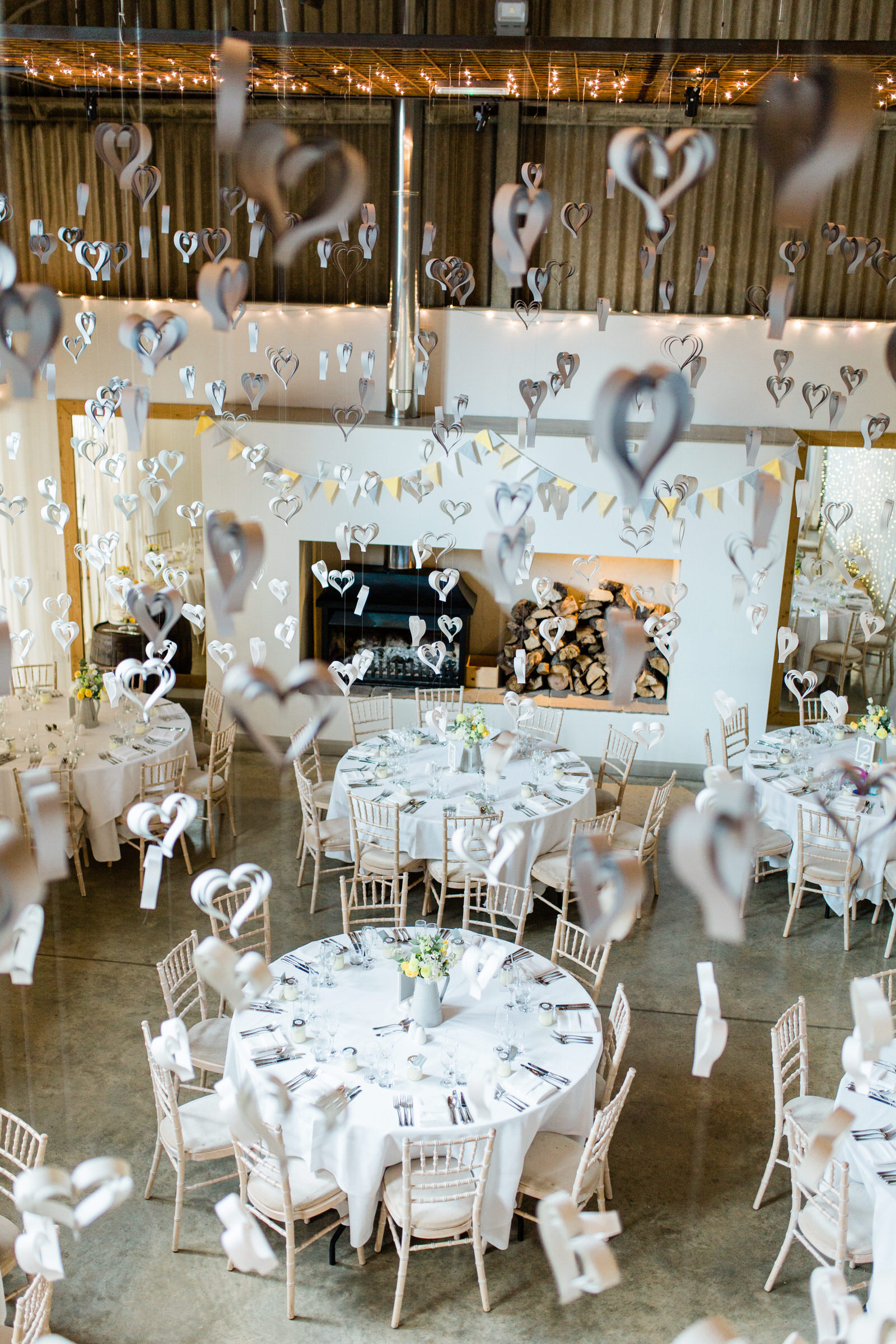 The paper hearts were worth weeks of effort!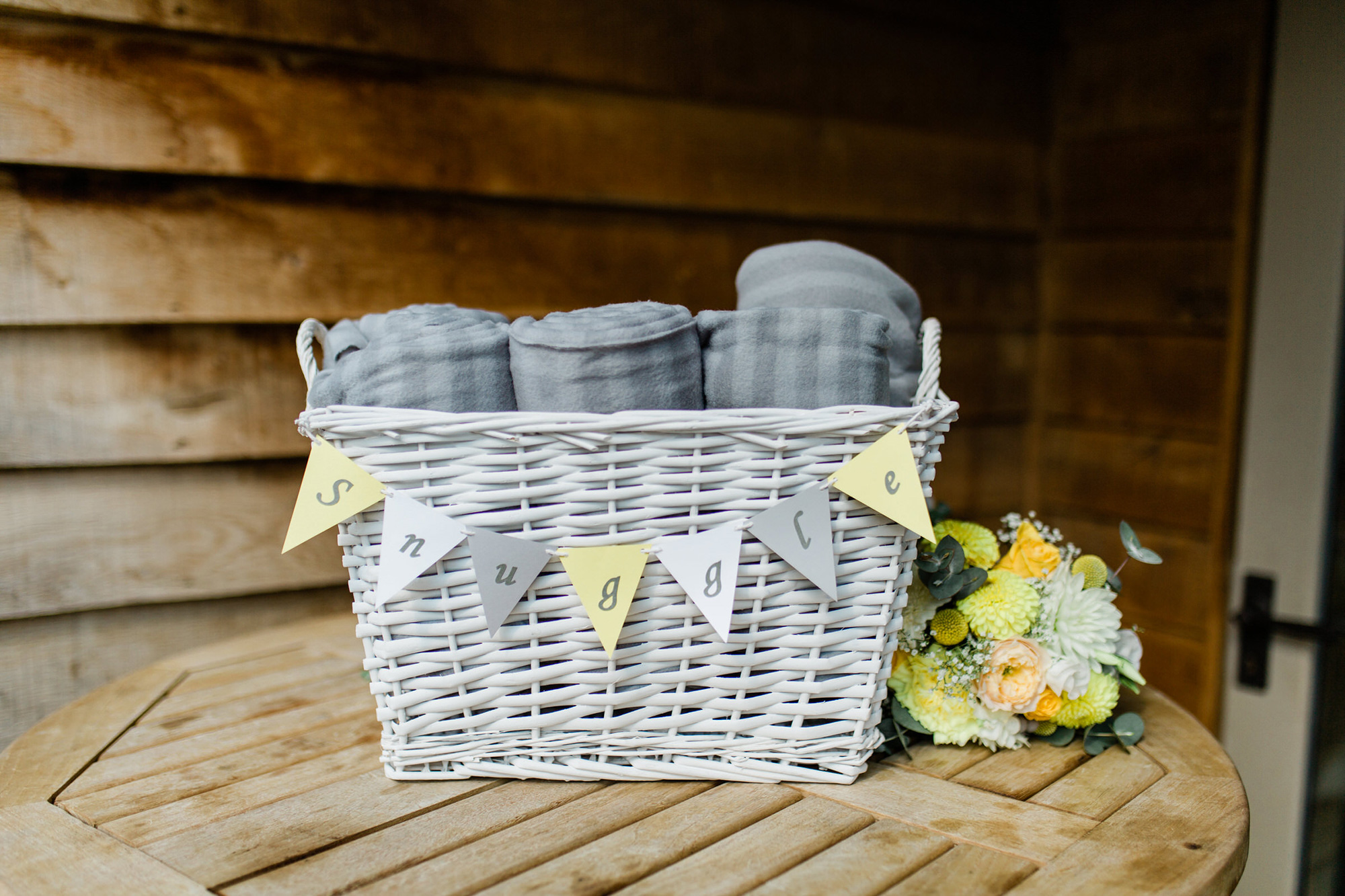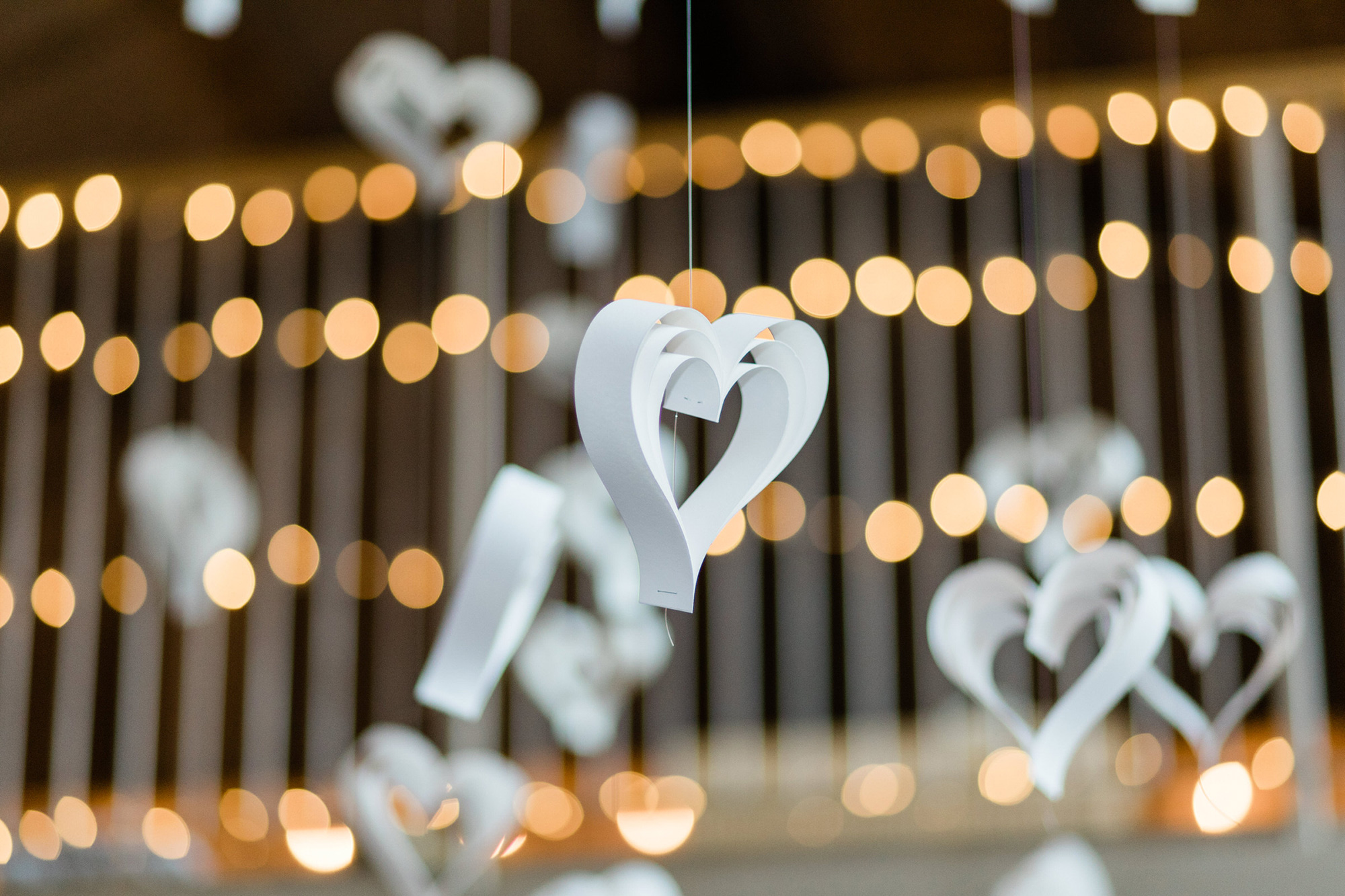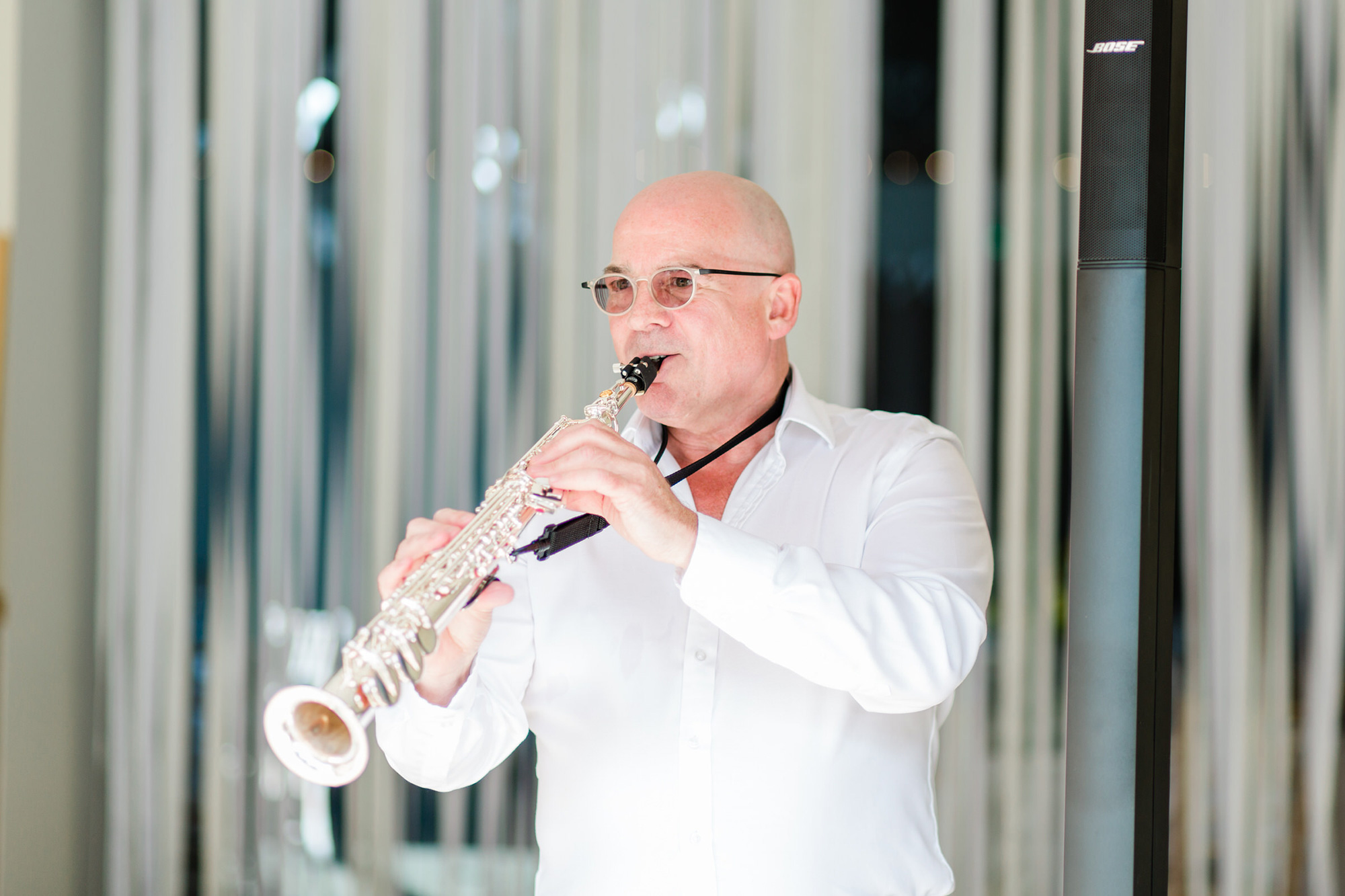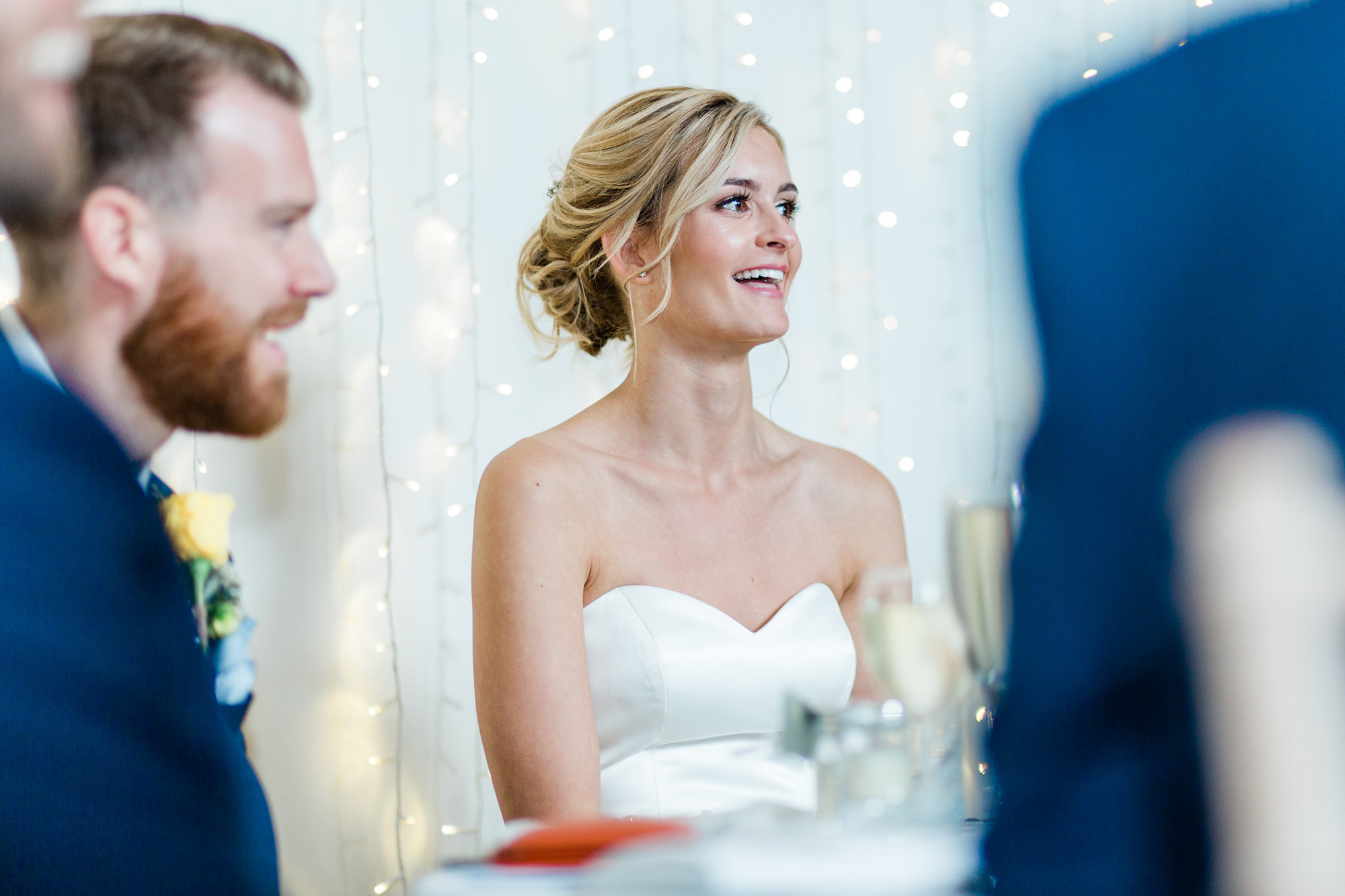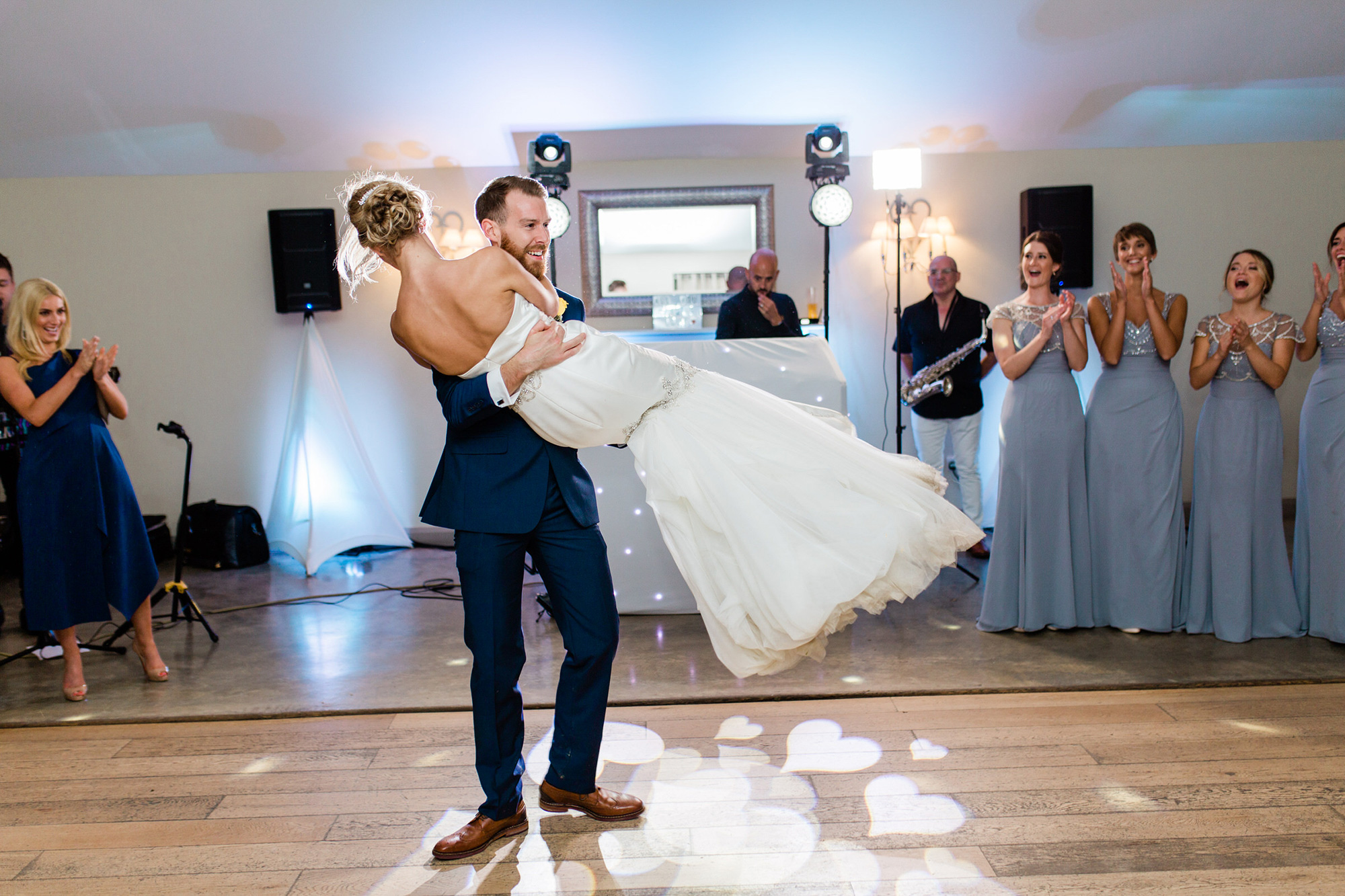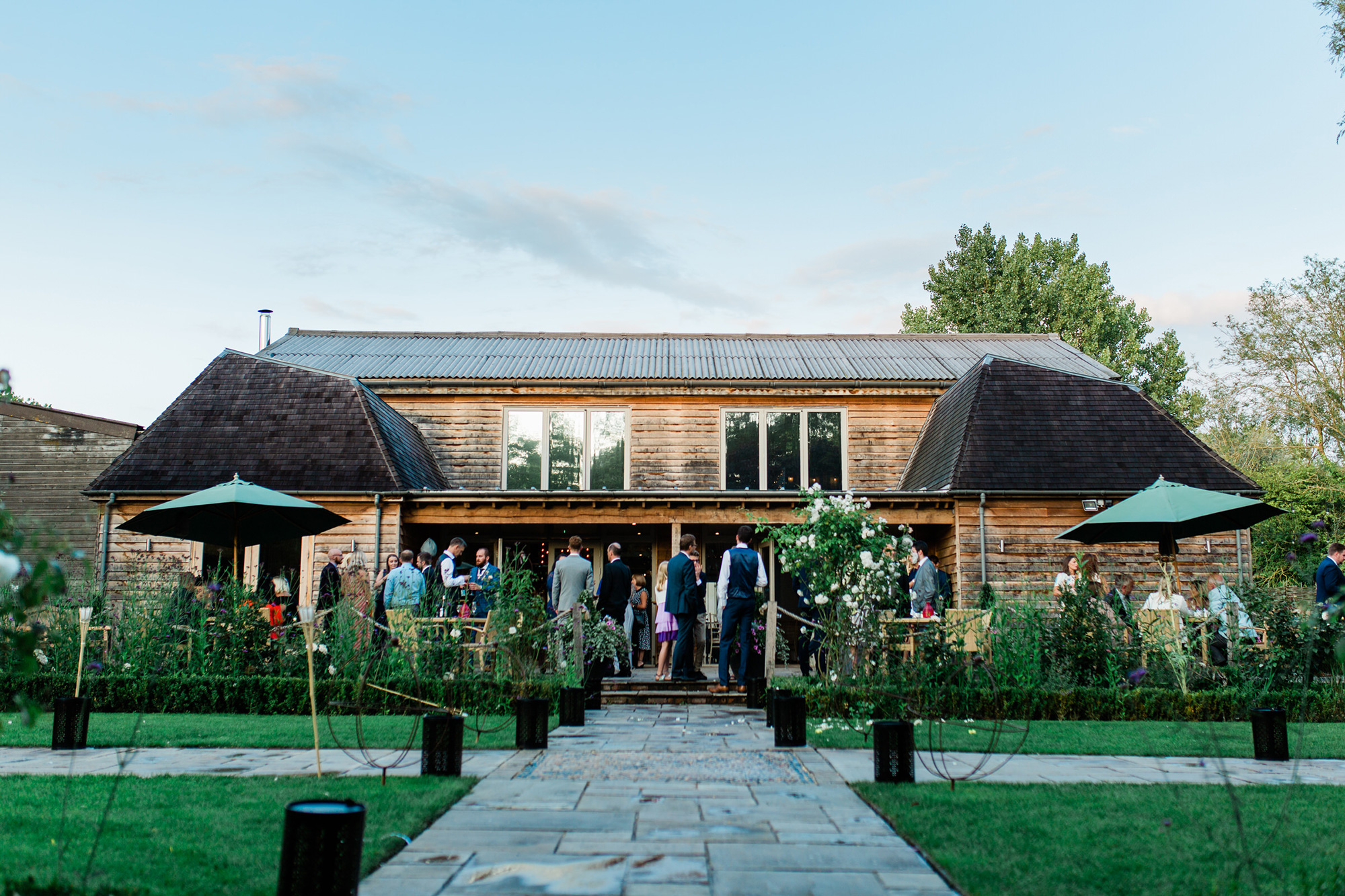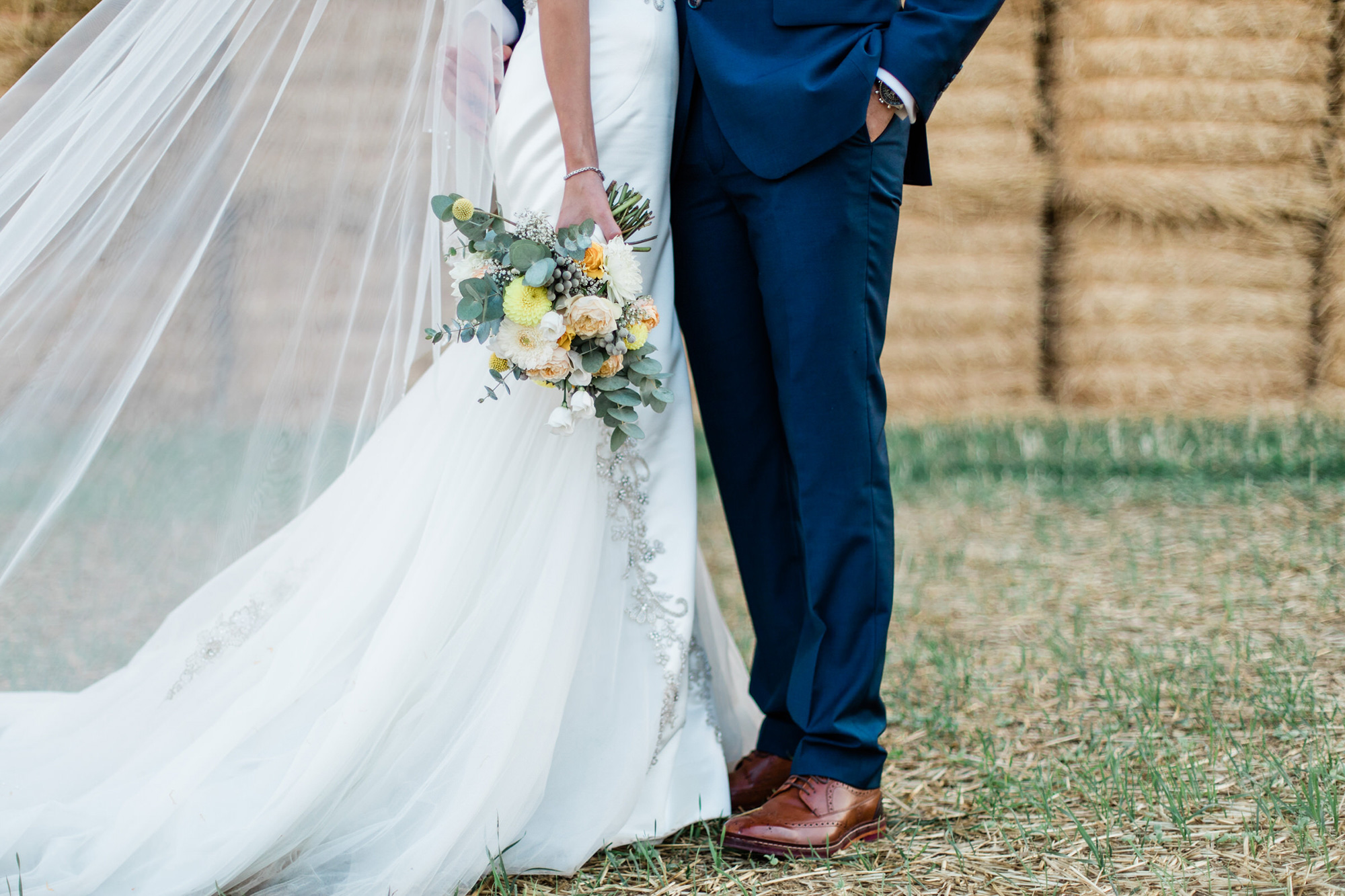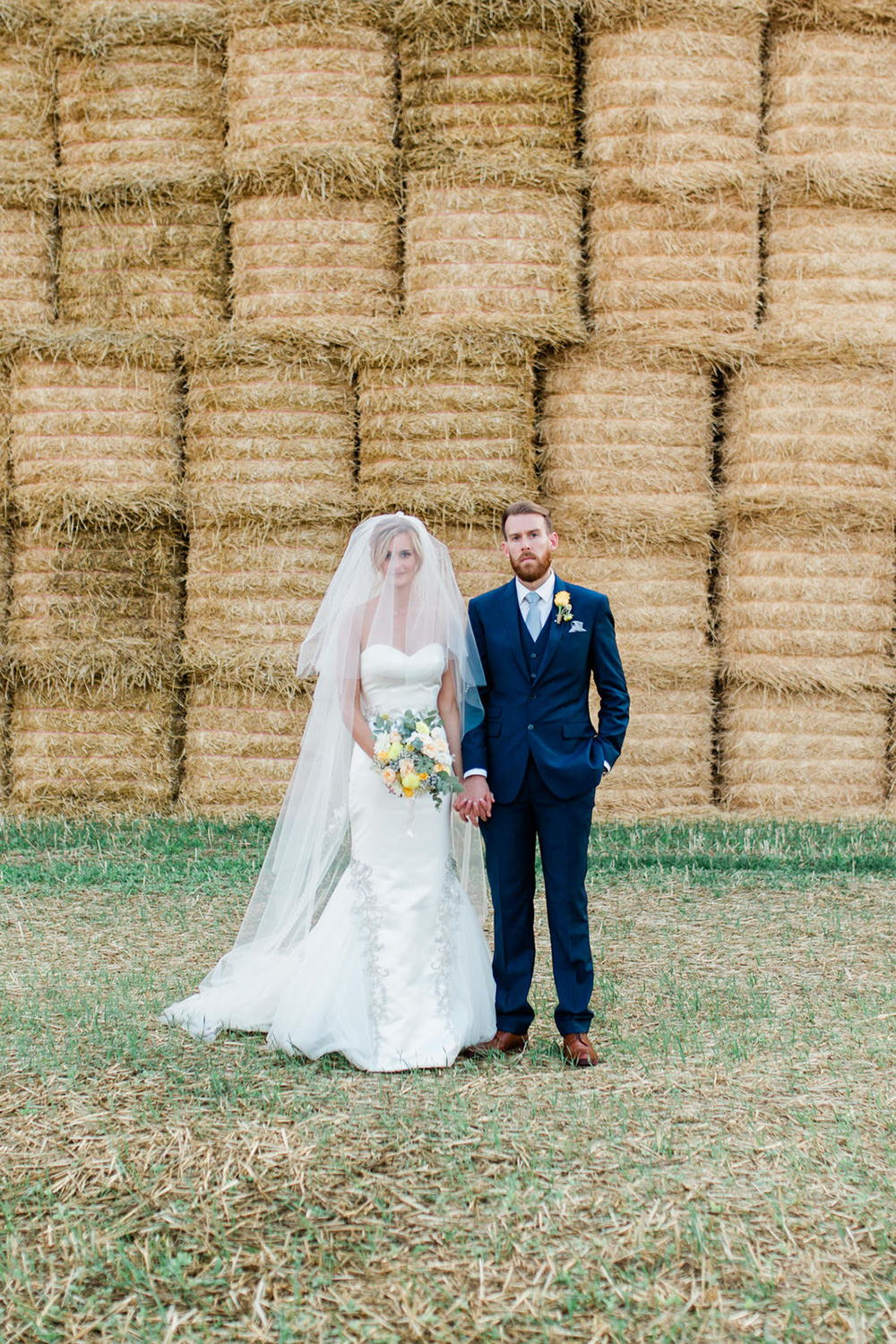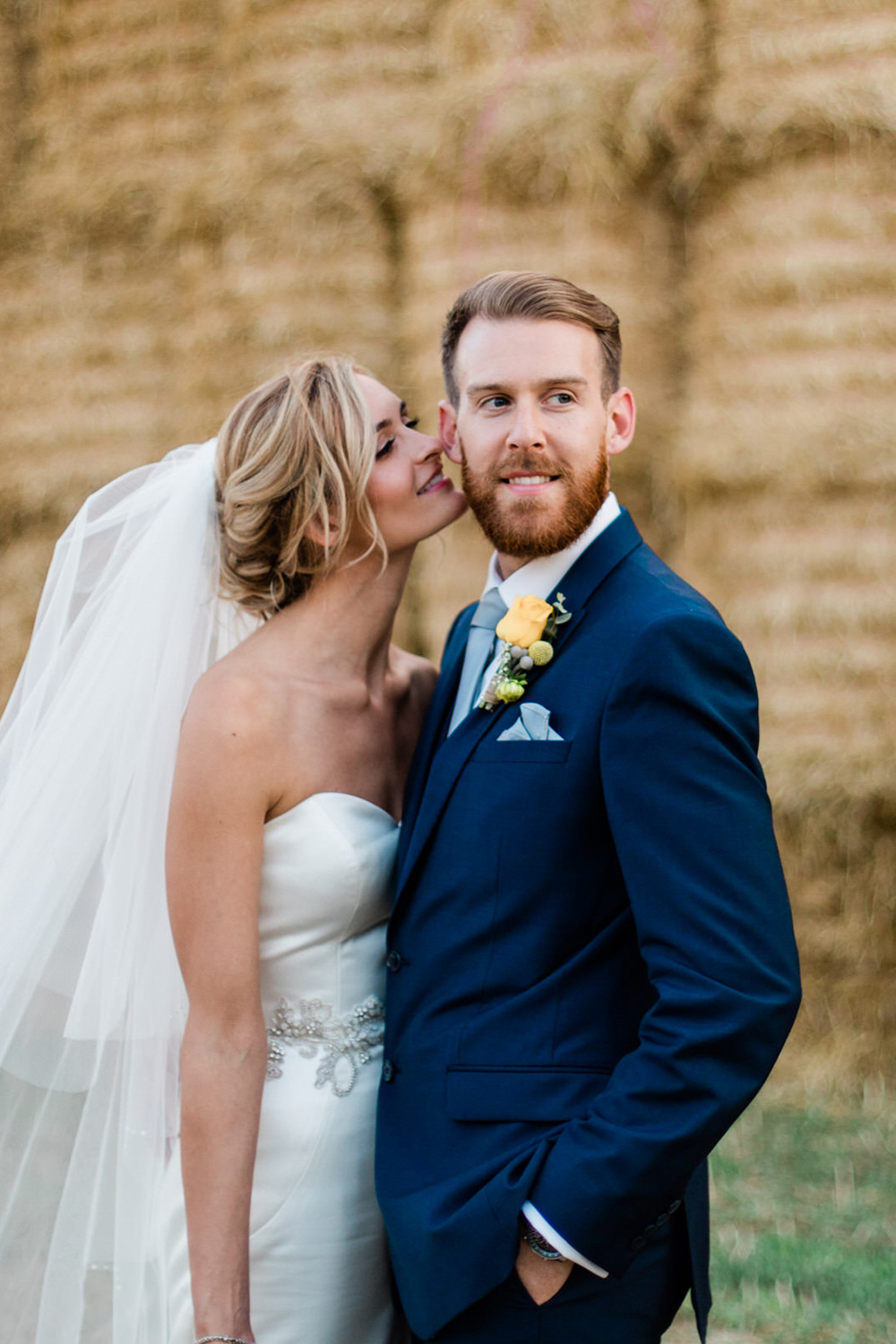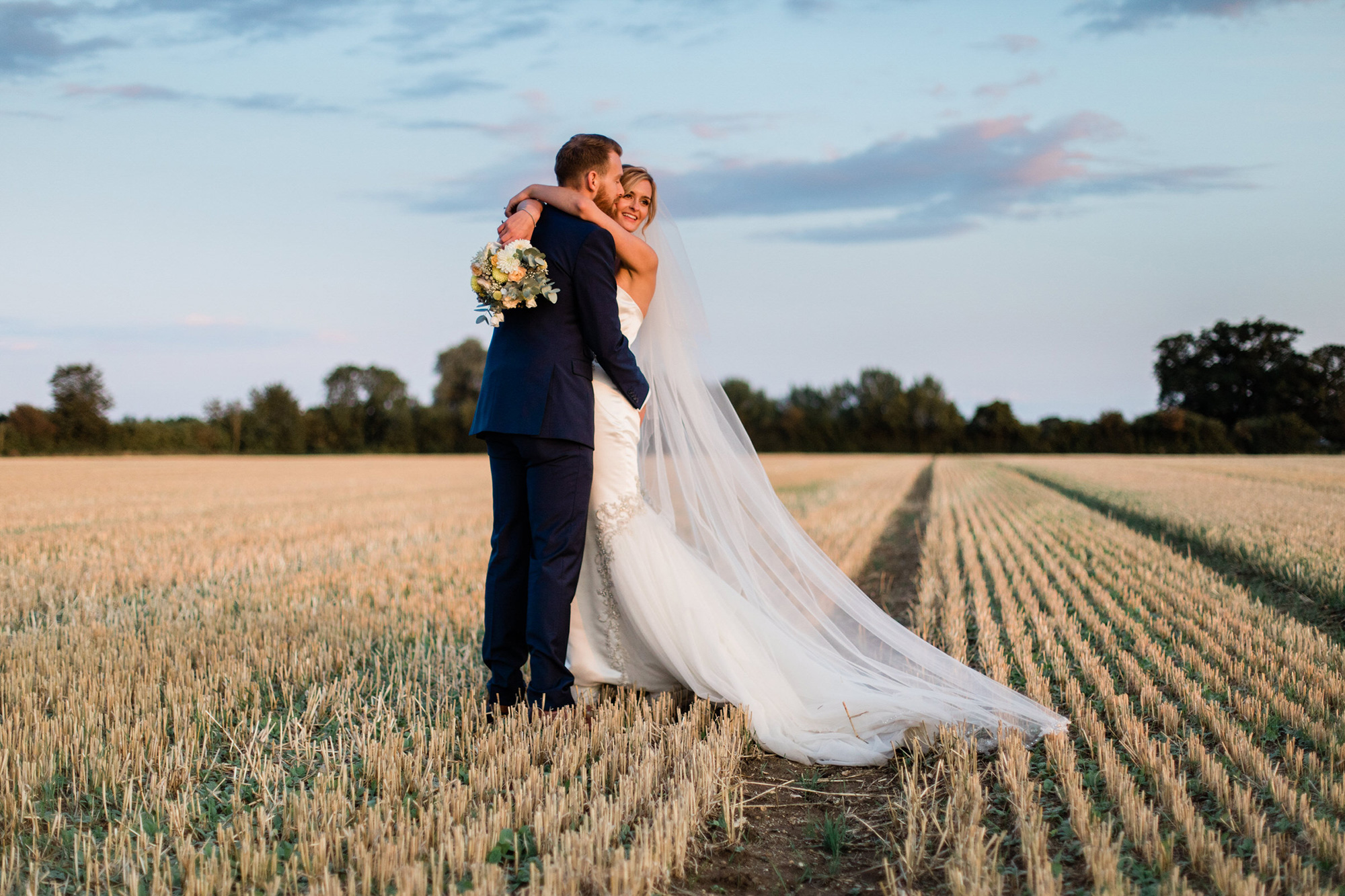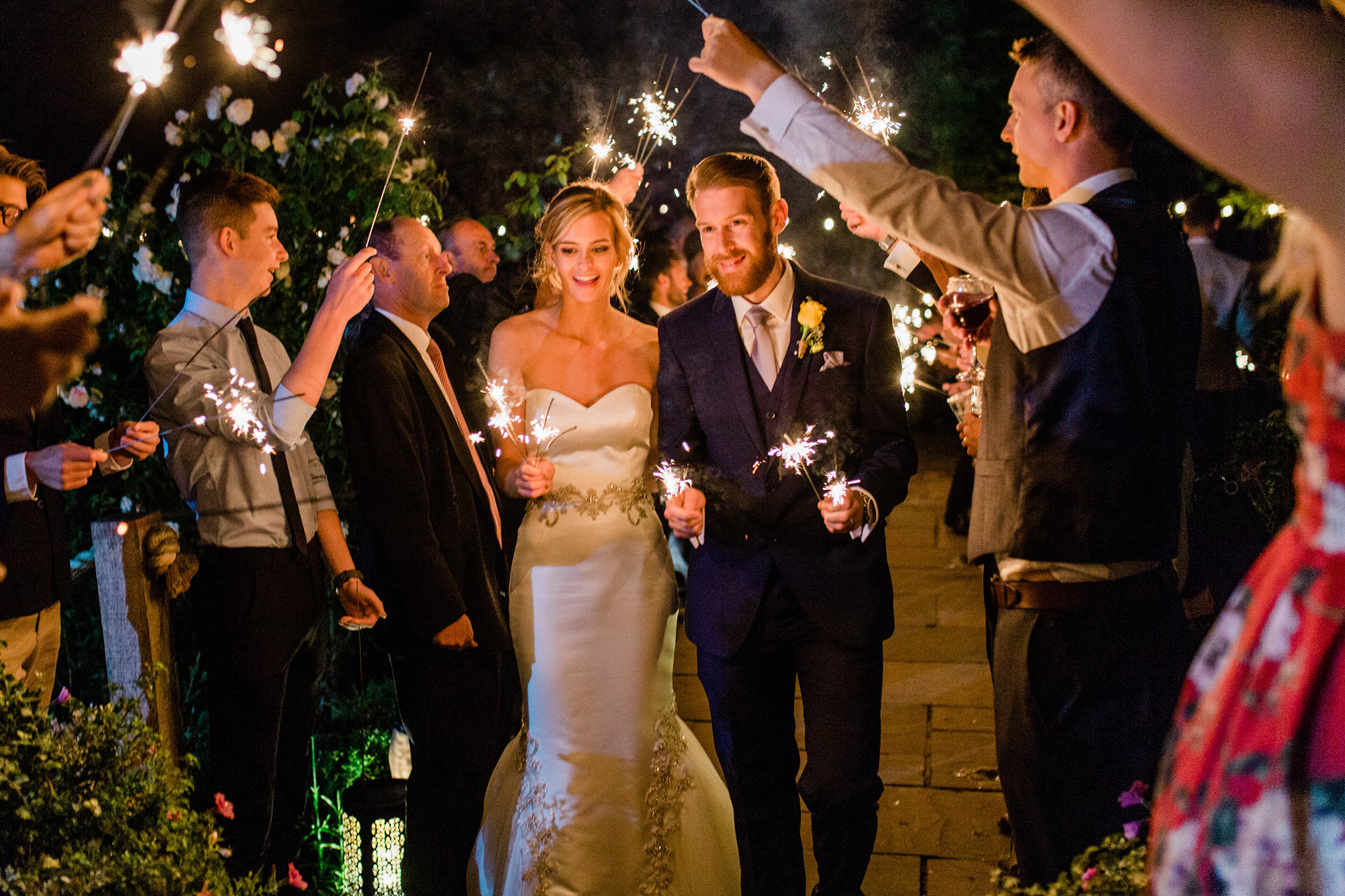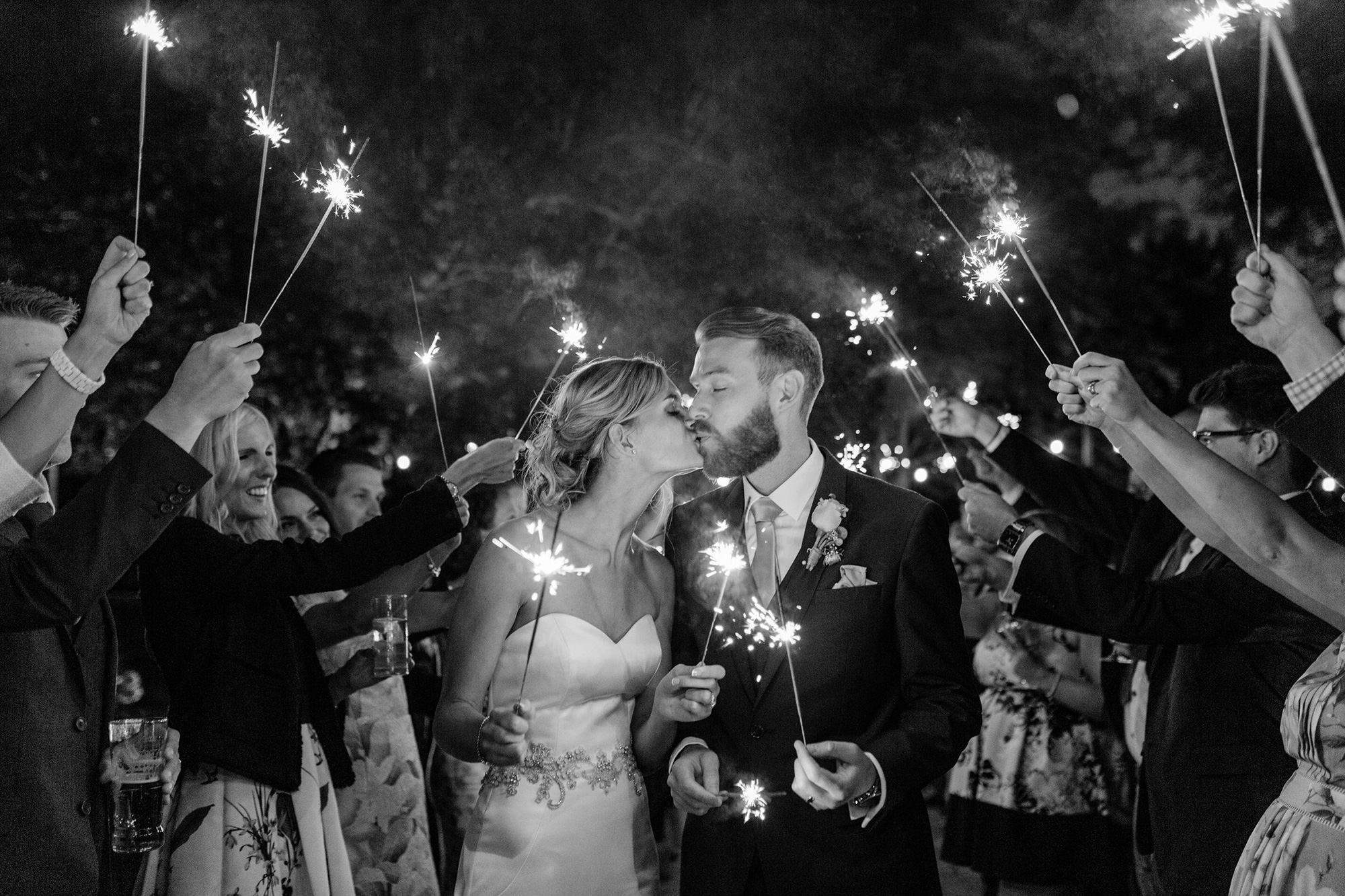 Video by Inline Film.