The local myth of a mermaid visiting the shores of the Norfolk Coast to await her man inspired the windswept inspiration shoot by Buns of Fun Bakery.
As Emma Thorburn from Buns of Fun Bakery explains, "The shoot took inspiration from the dunes and seaweed in the Norfolk coastal region, and used the tones of brine tumbled flints, mussels and barnacles, sea holly, and seaweeds."
The model featured wore her own wedding dress in the ocean, assorted seashell and flower crowns, and carried bouquets made by Flower30.
When Flower30 heard the brief, they immediately brainstormed regarding not just the ocean itself, but the different colours and textures of the Norfolk coast. With that in mind, they collected flowers in tones of blue, green, pink, peach, and a touch of yellow and white.
As for the cakes, Buns of Fun Bakery created a jade buttercream-covered white chocolate Madiera cake and white chocolate ganache filling, decorated with handmade meringue kisses and buttercream barnacles with touches of gold lustre and sea vegetables to match the ocean aesthetic, and a fresh lemon sponge and passionfruit curd decorated with scrubbed mussel shells and dehydrated seaweed.
"As a group, we work well together," says Emma Thorburn. "We're always looking for alternatives and the next exciting inspiration."
Shoot courtesy of Bigphatphotos and Buns of Fun Bakery.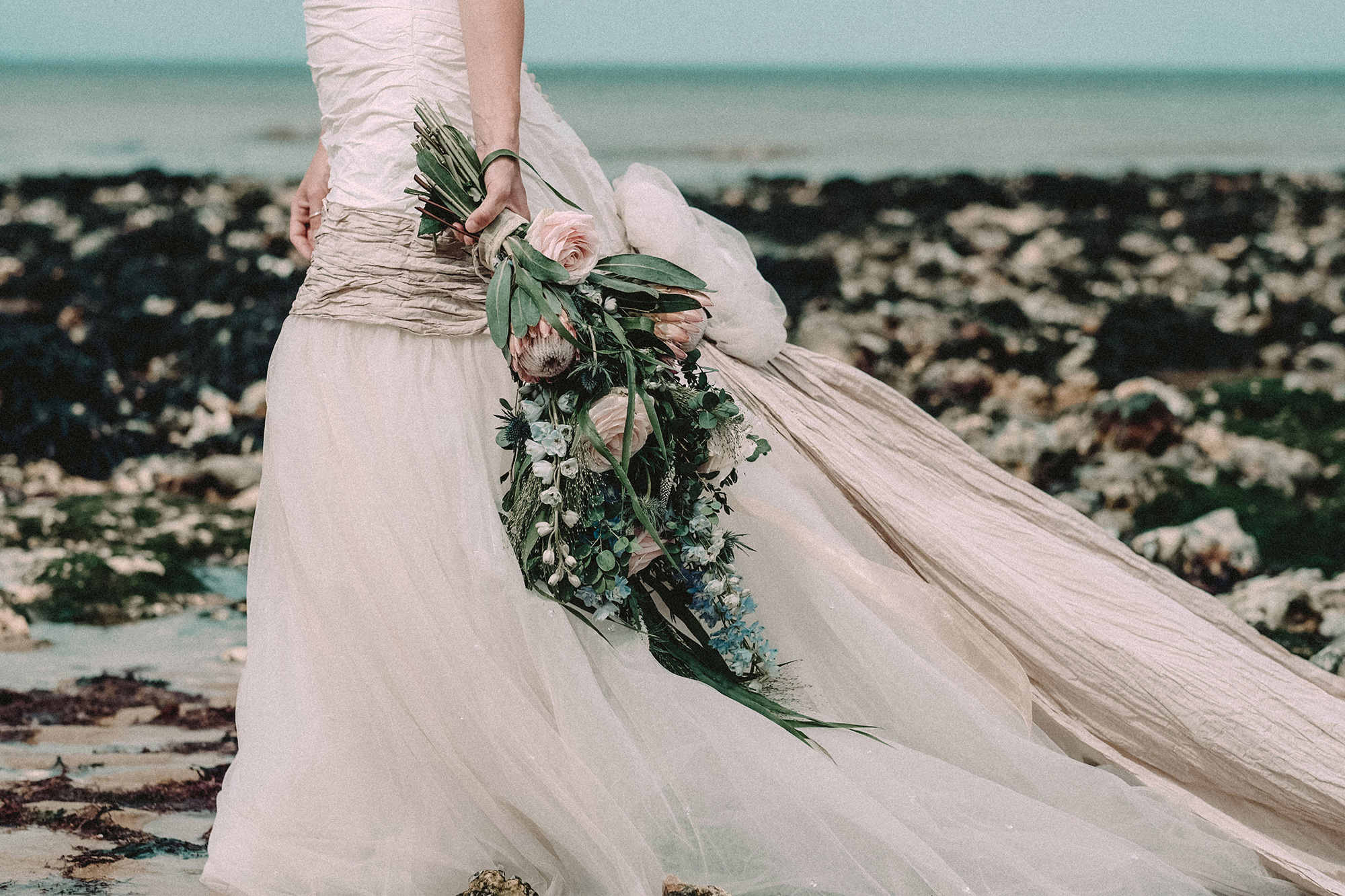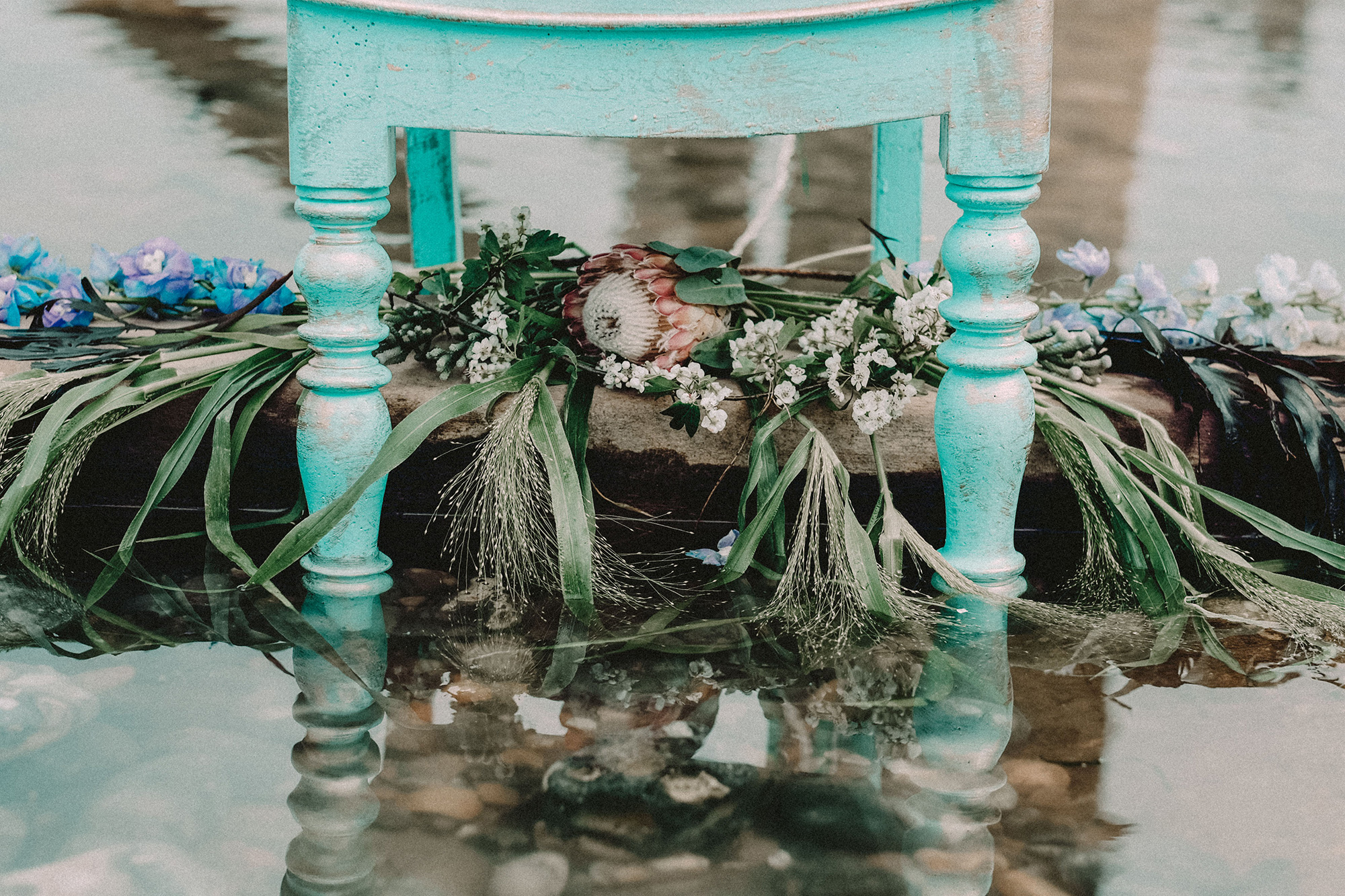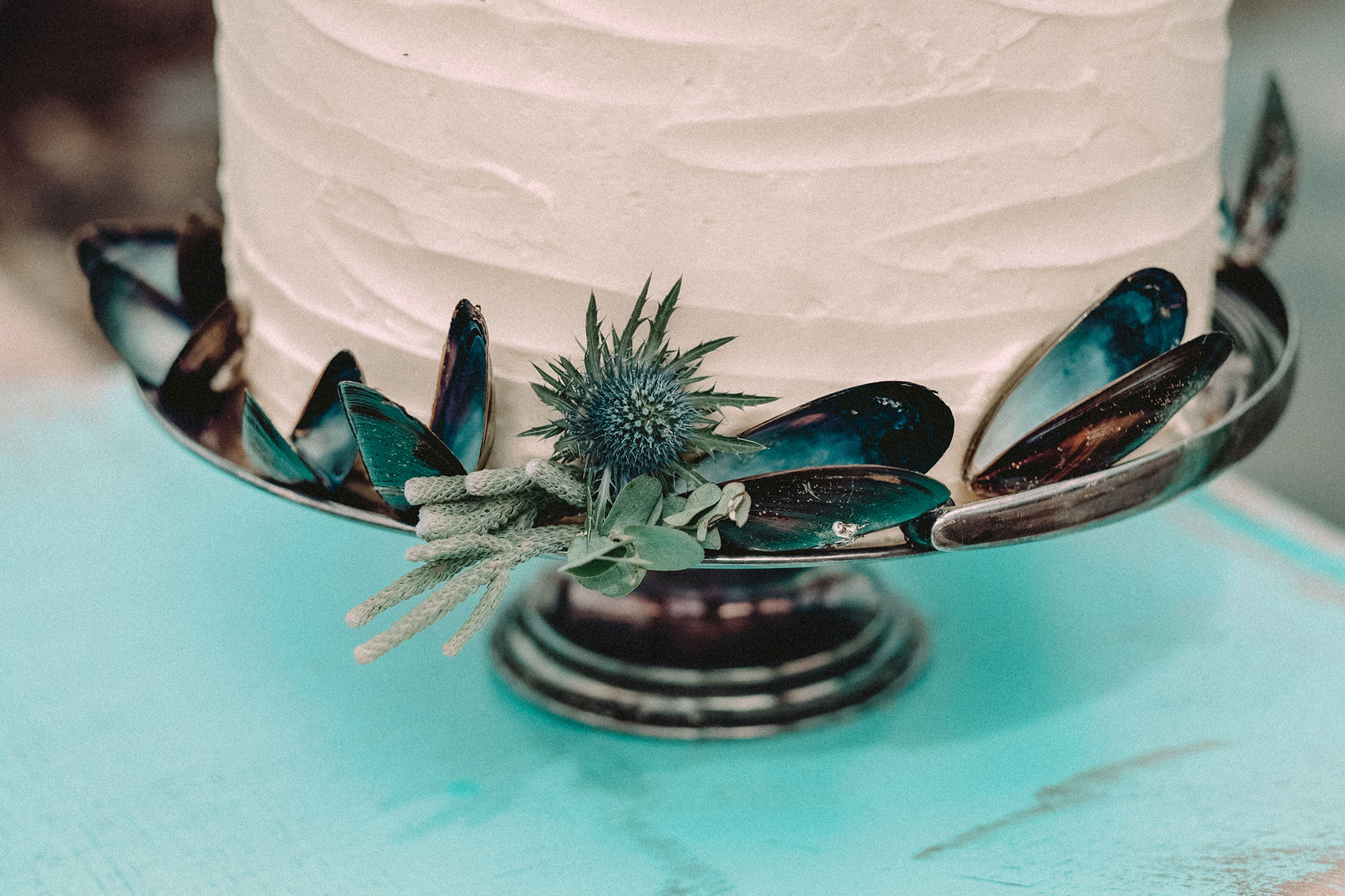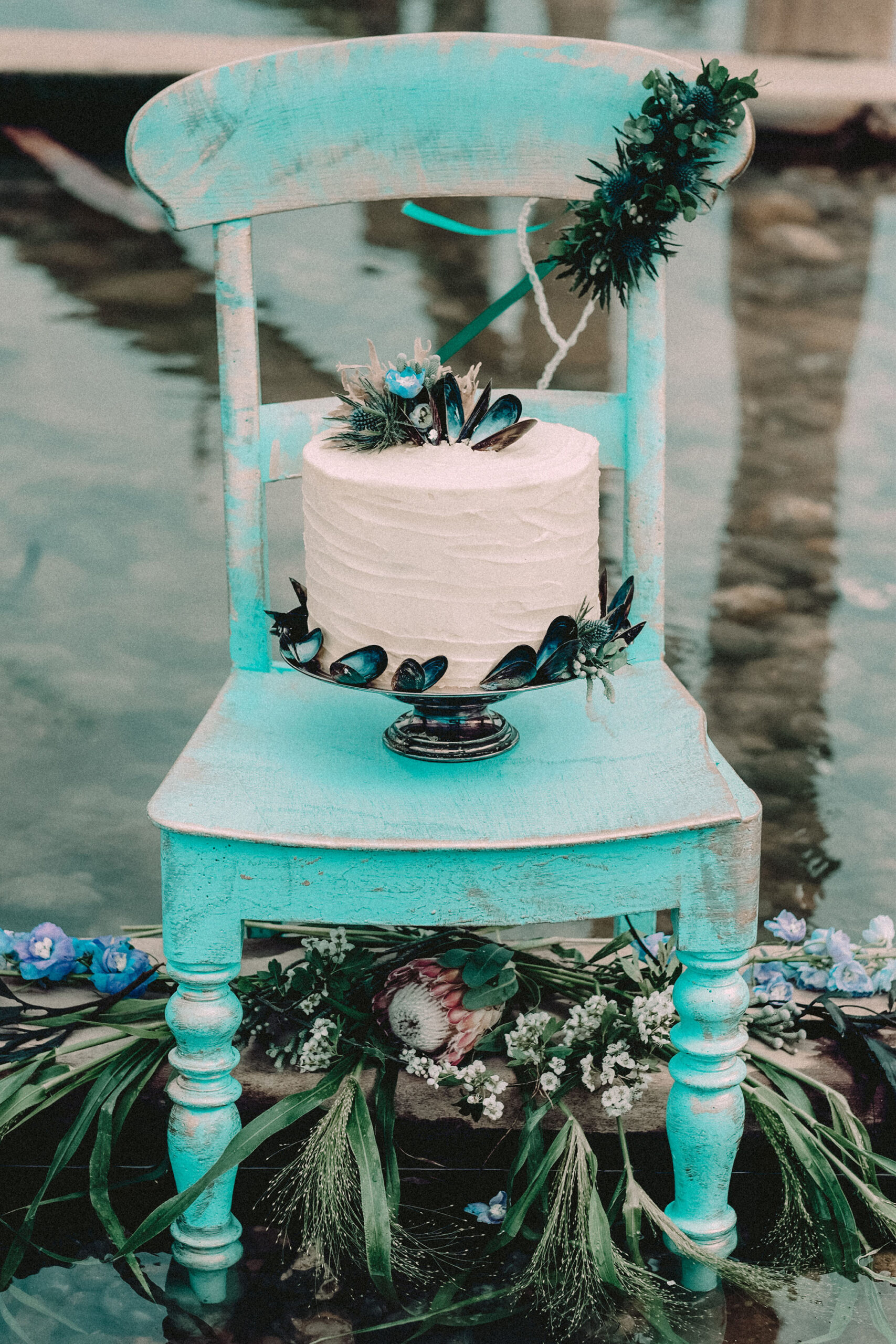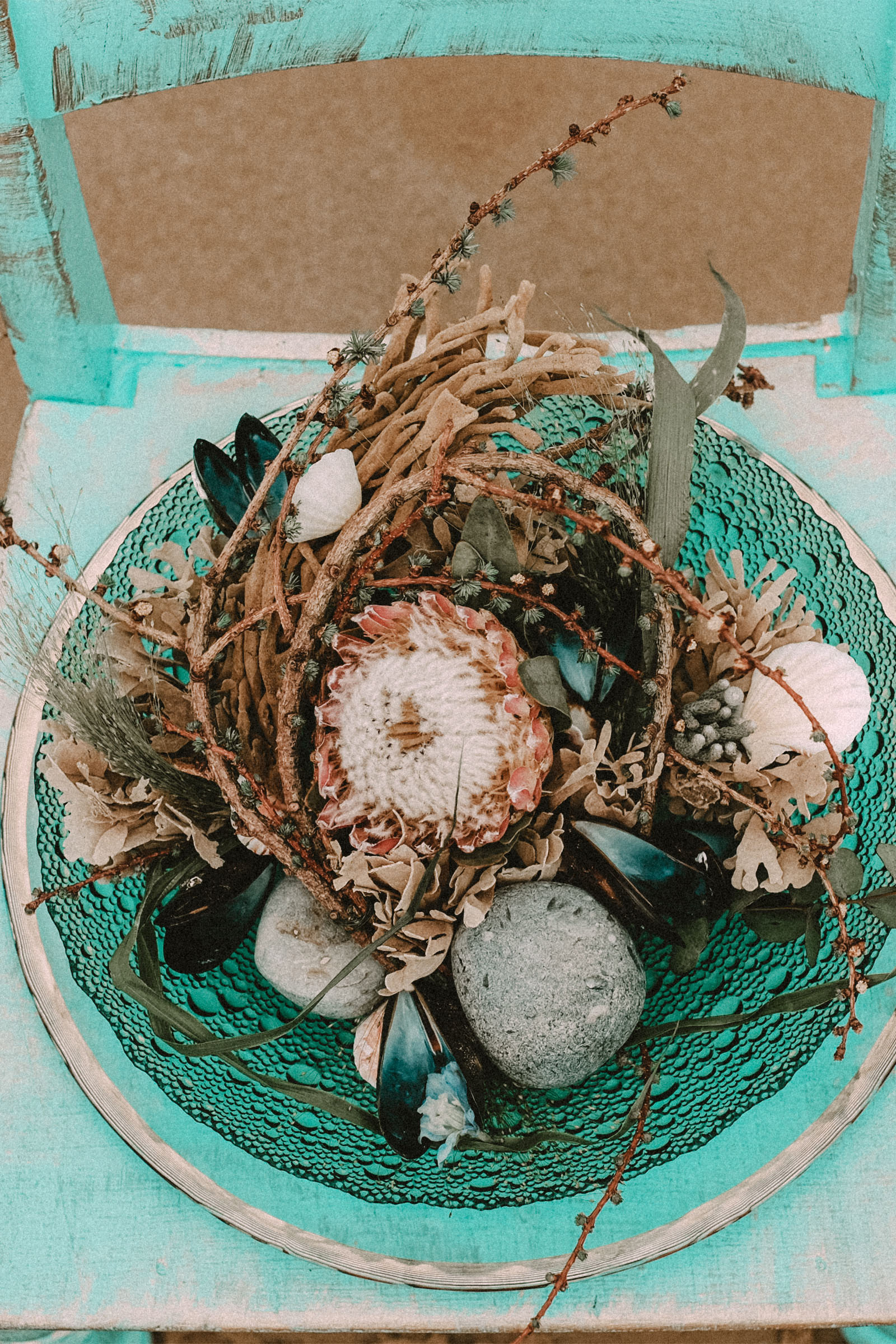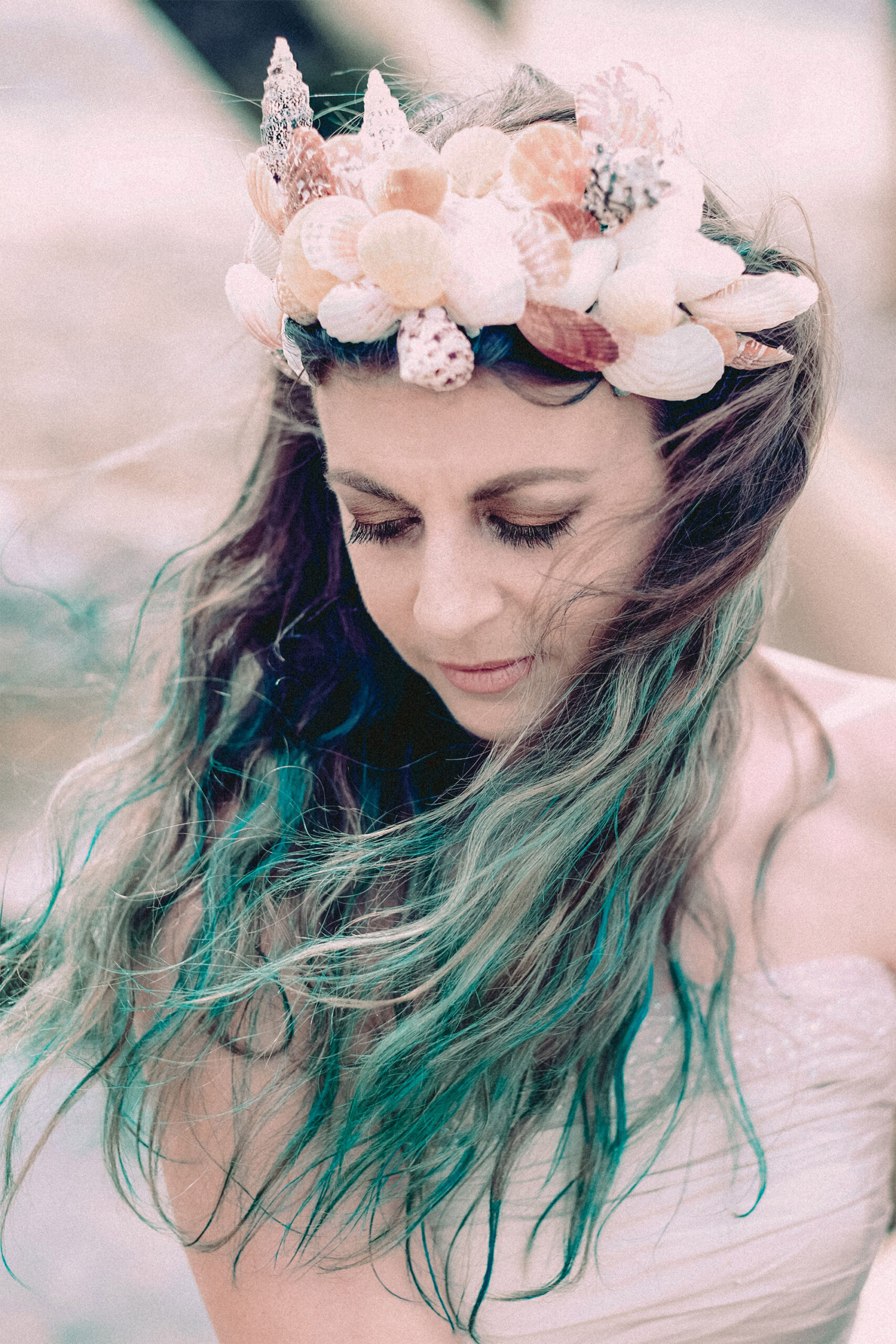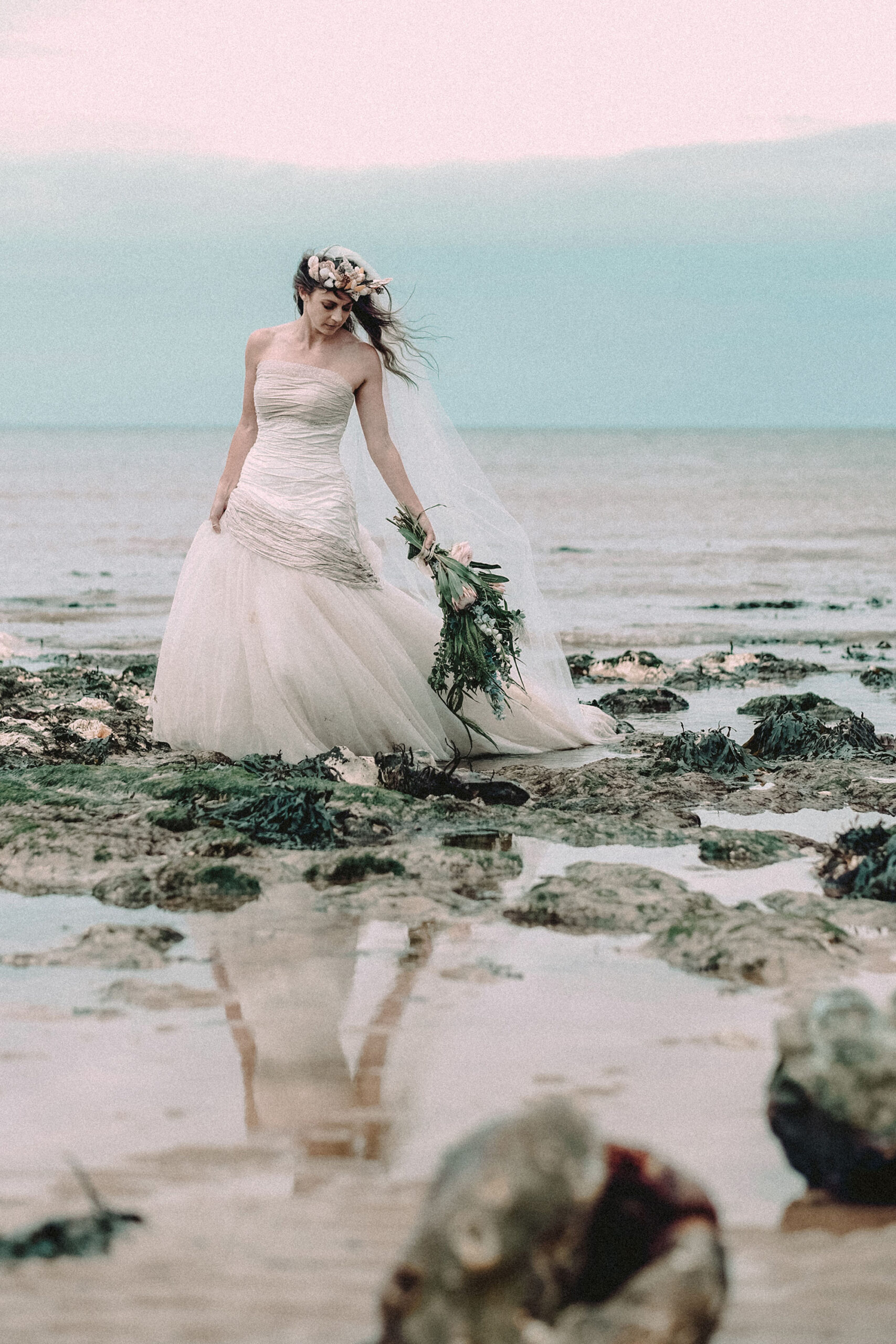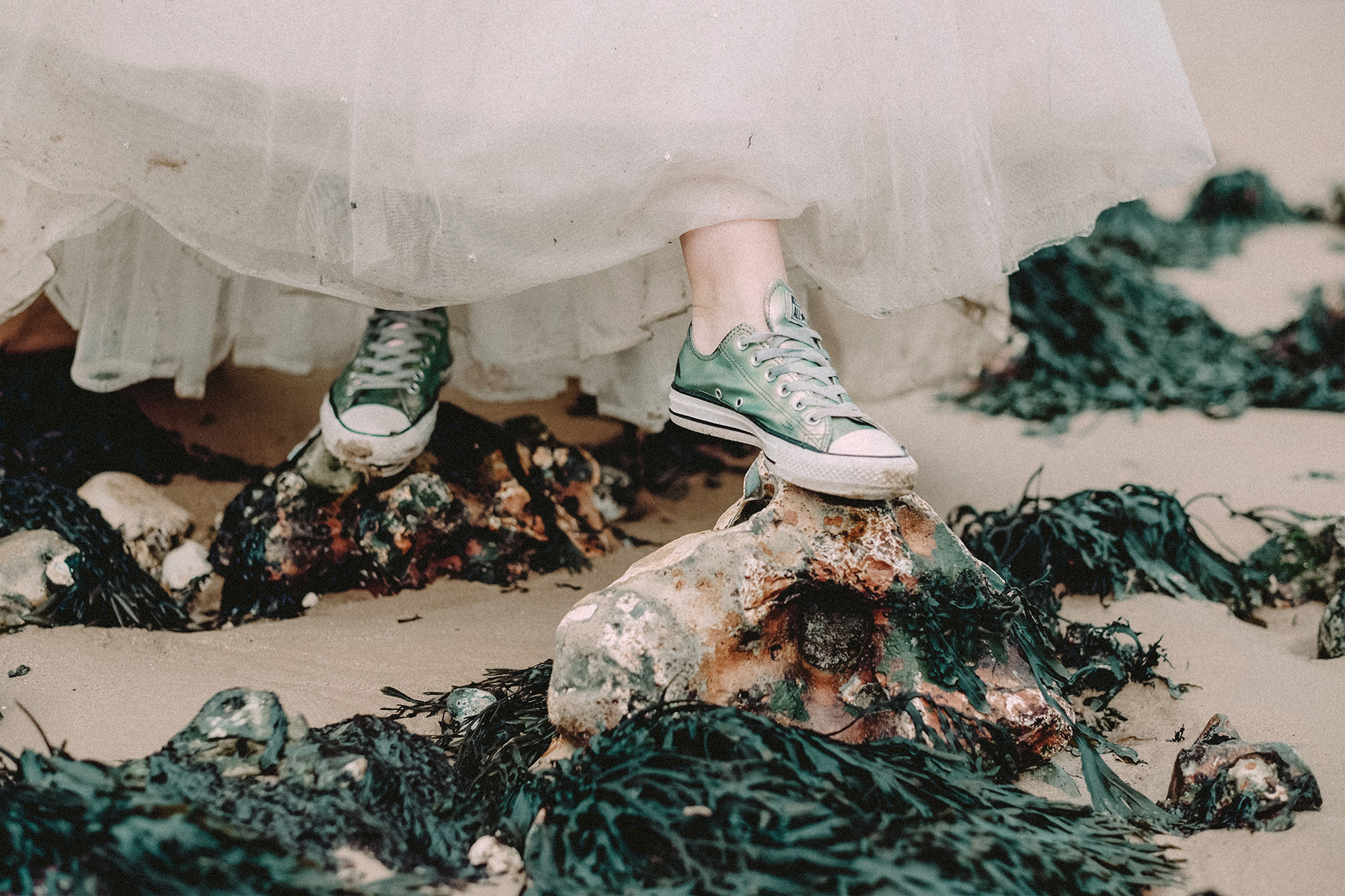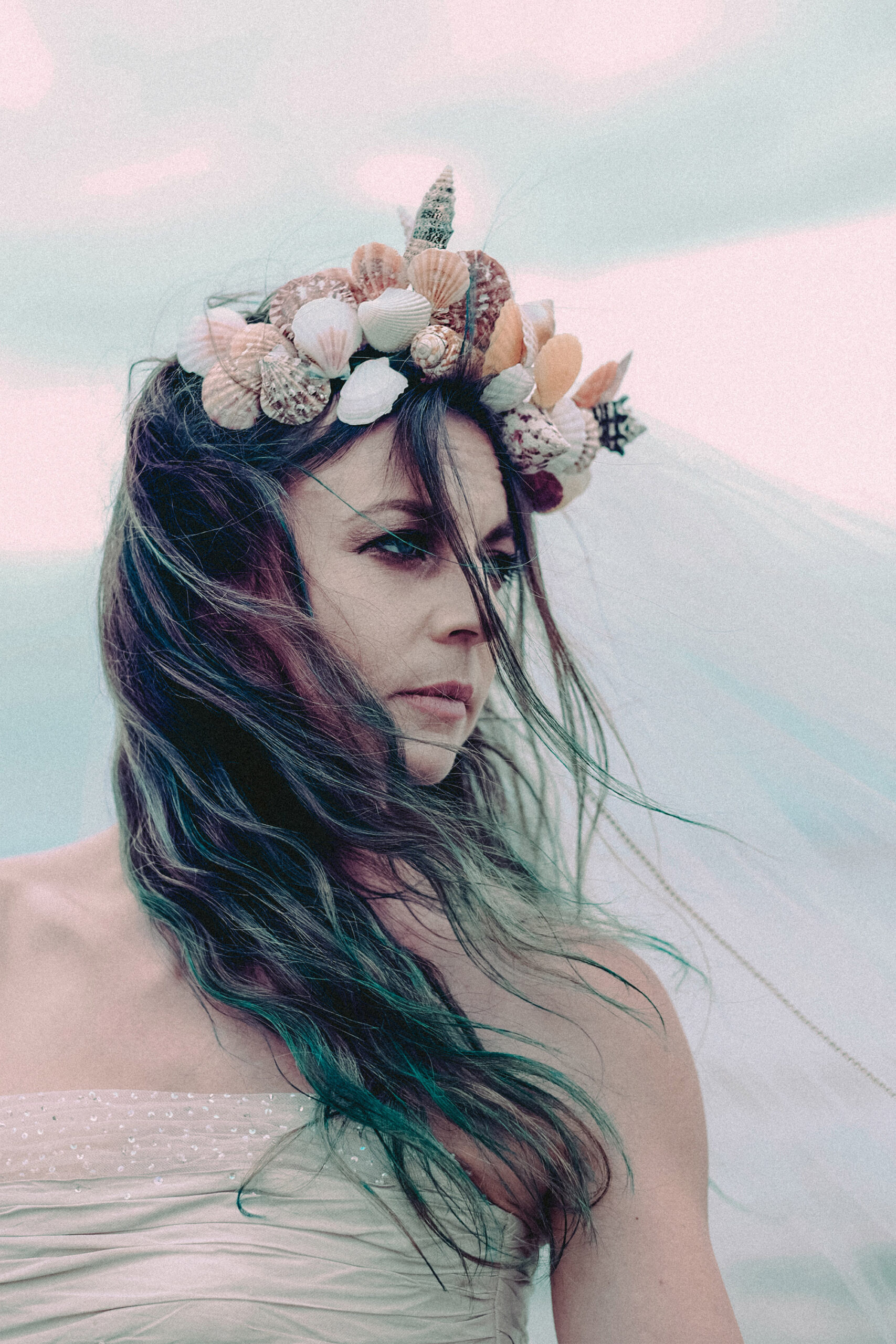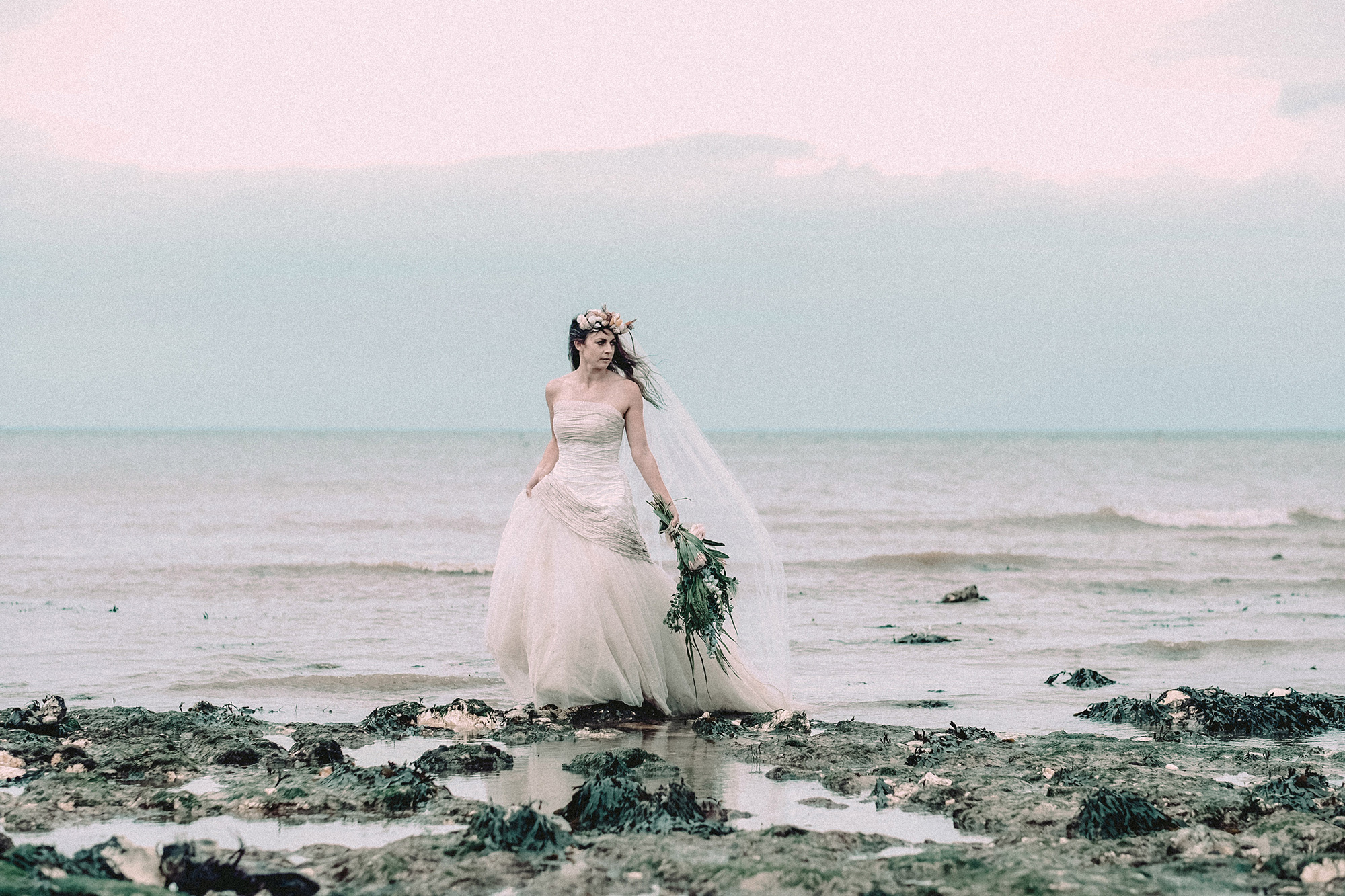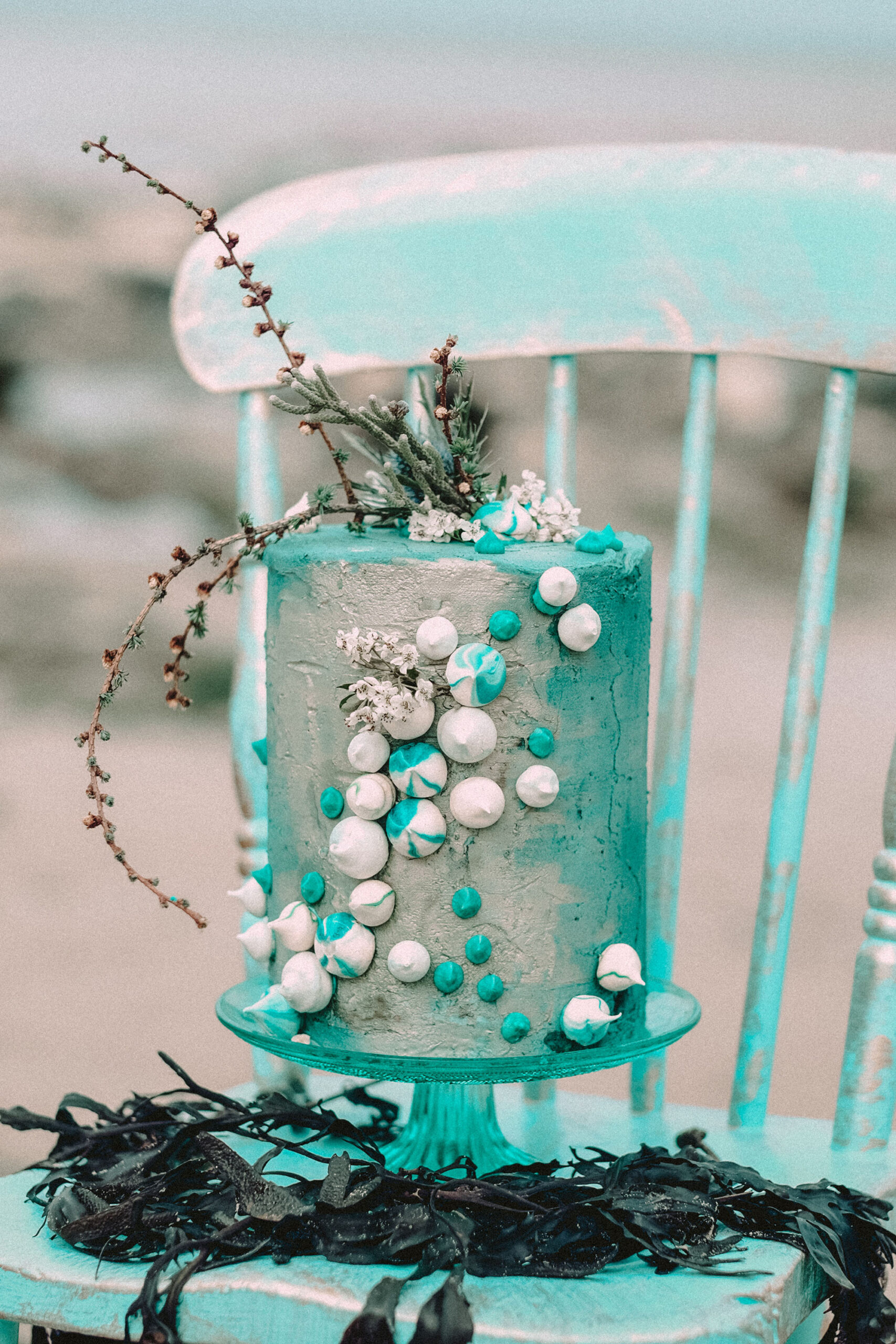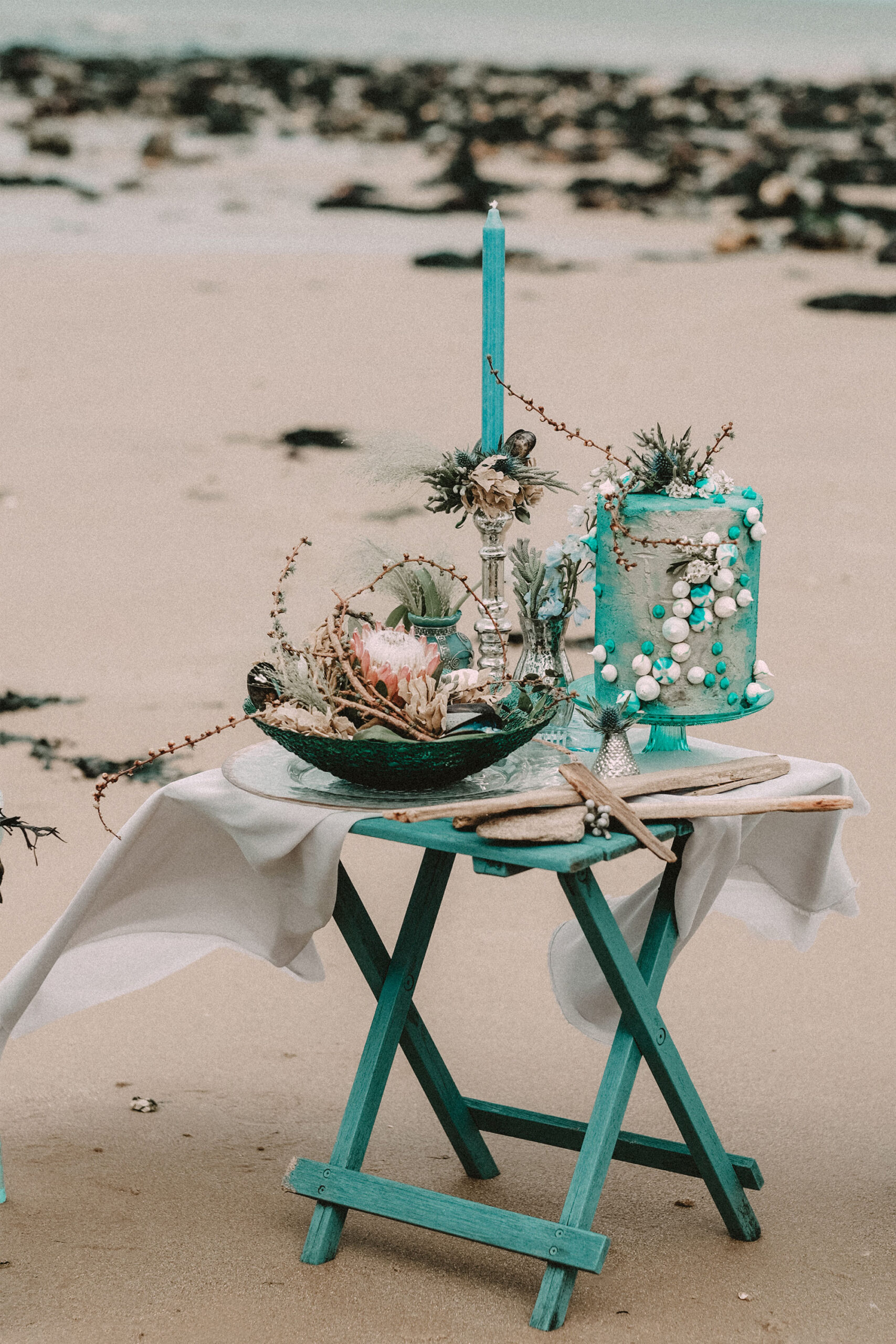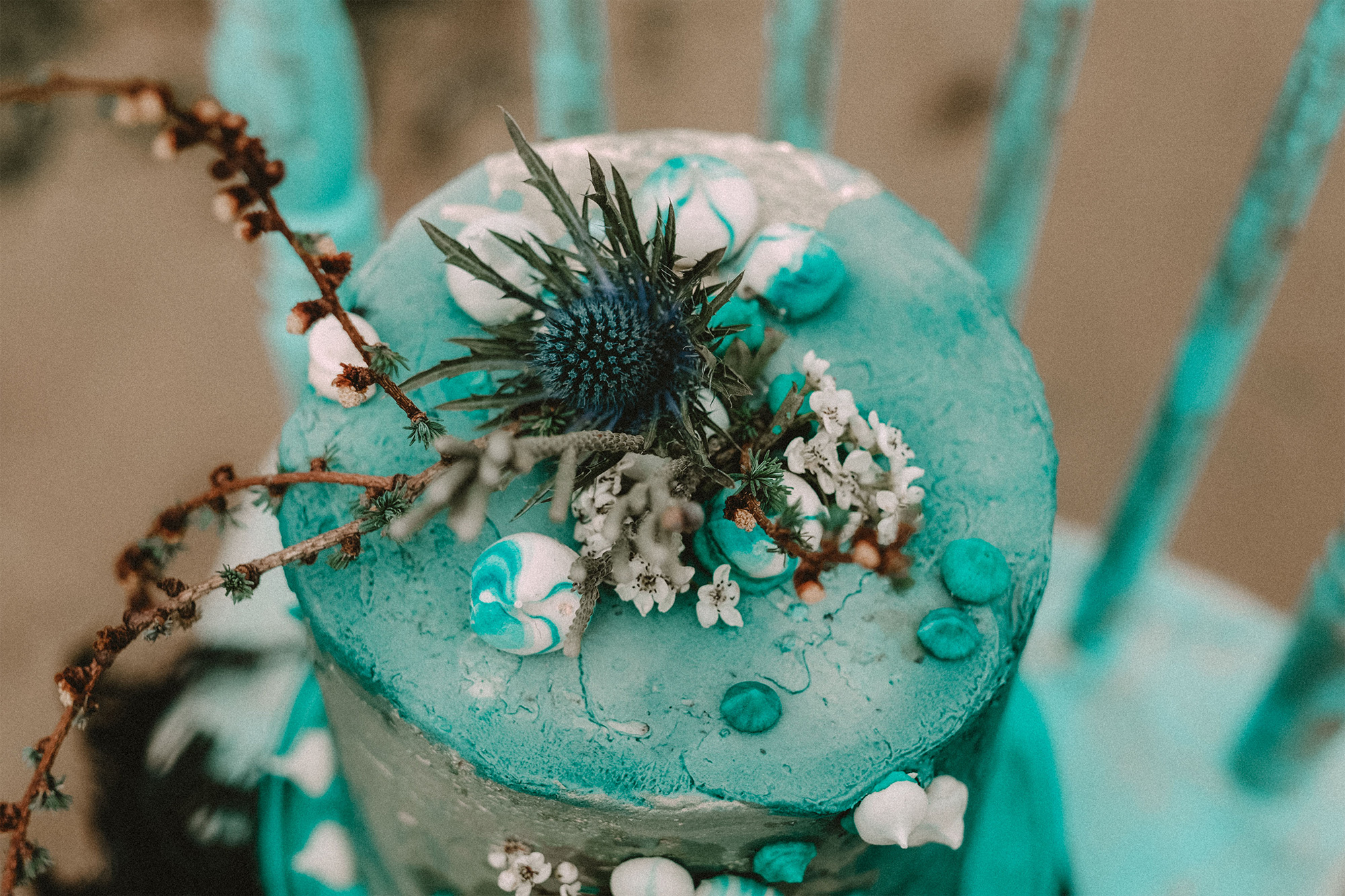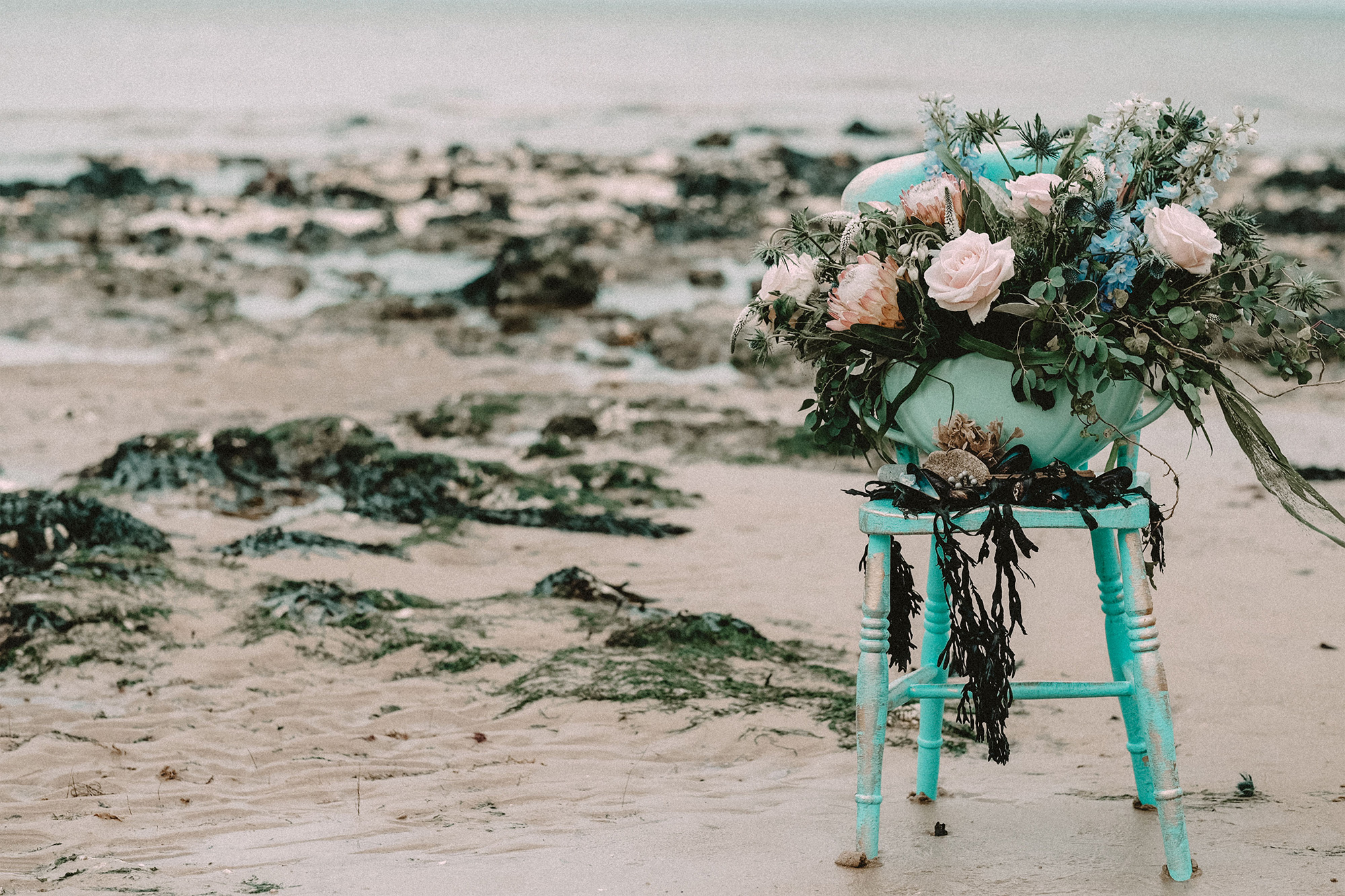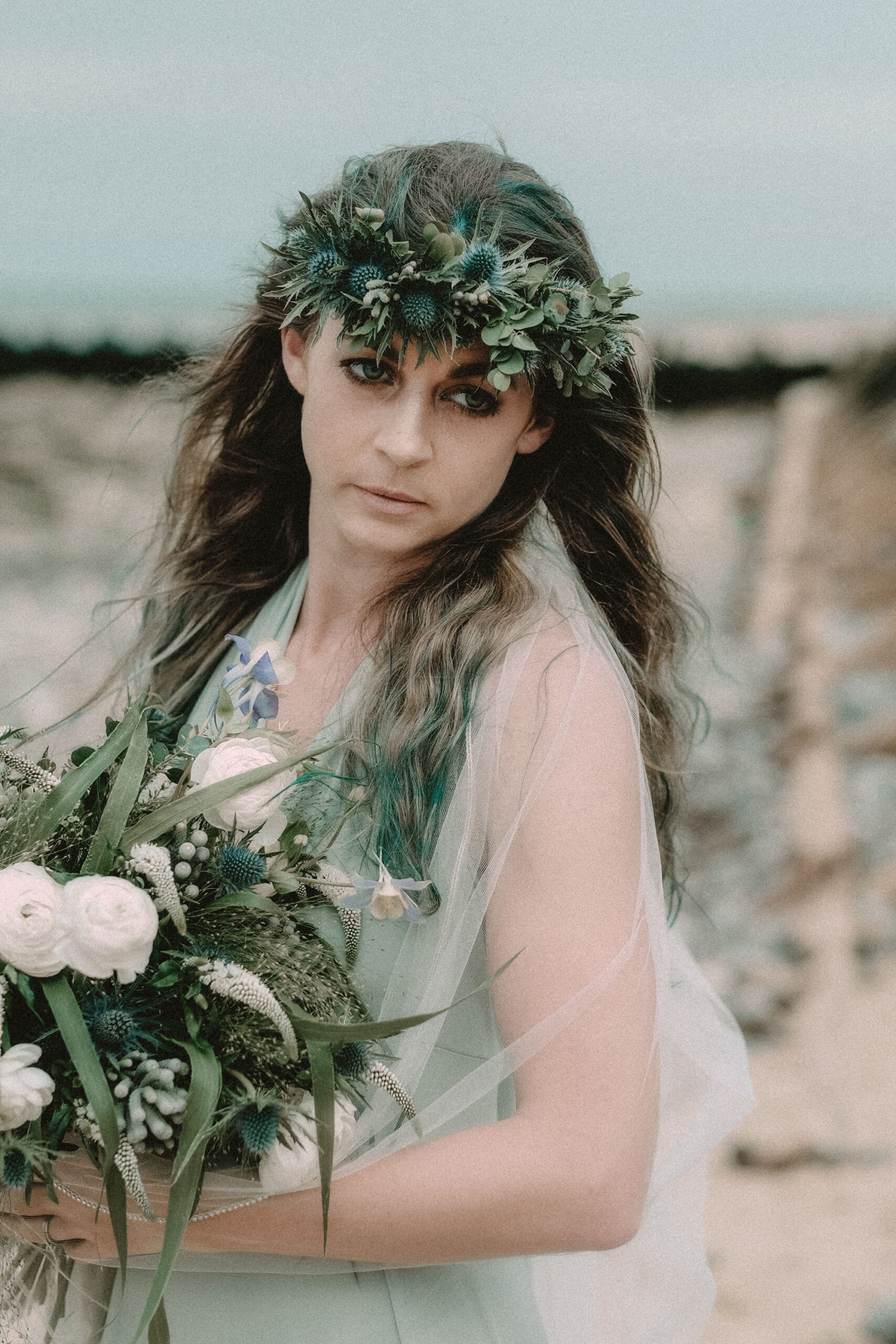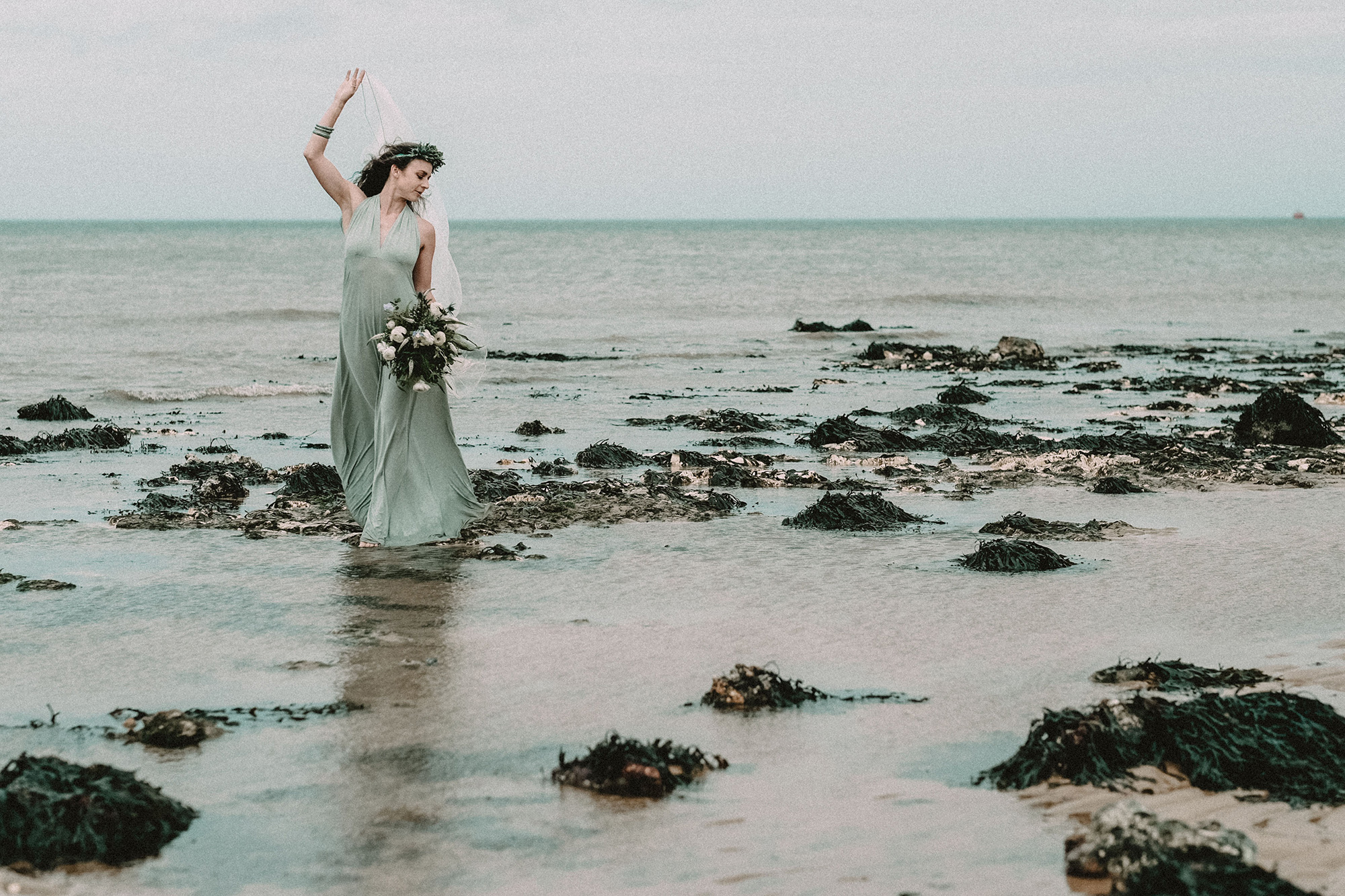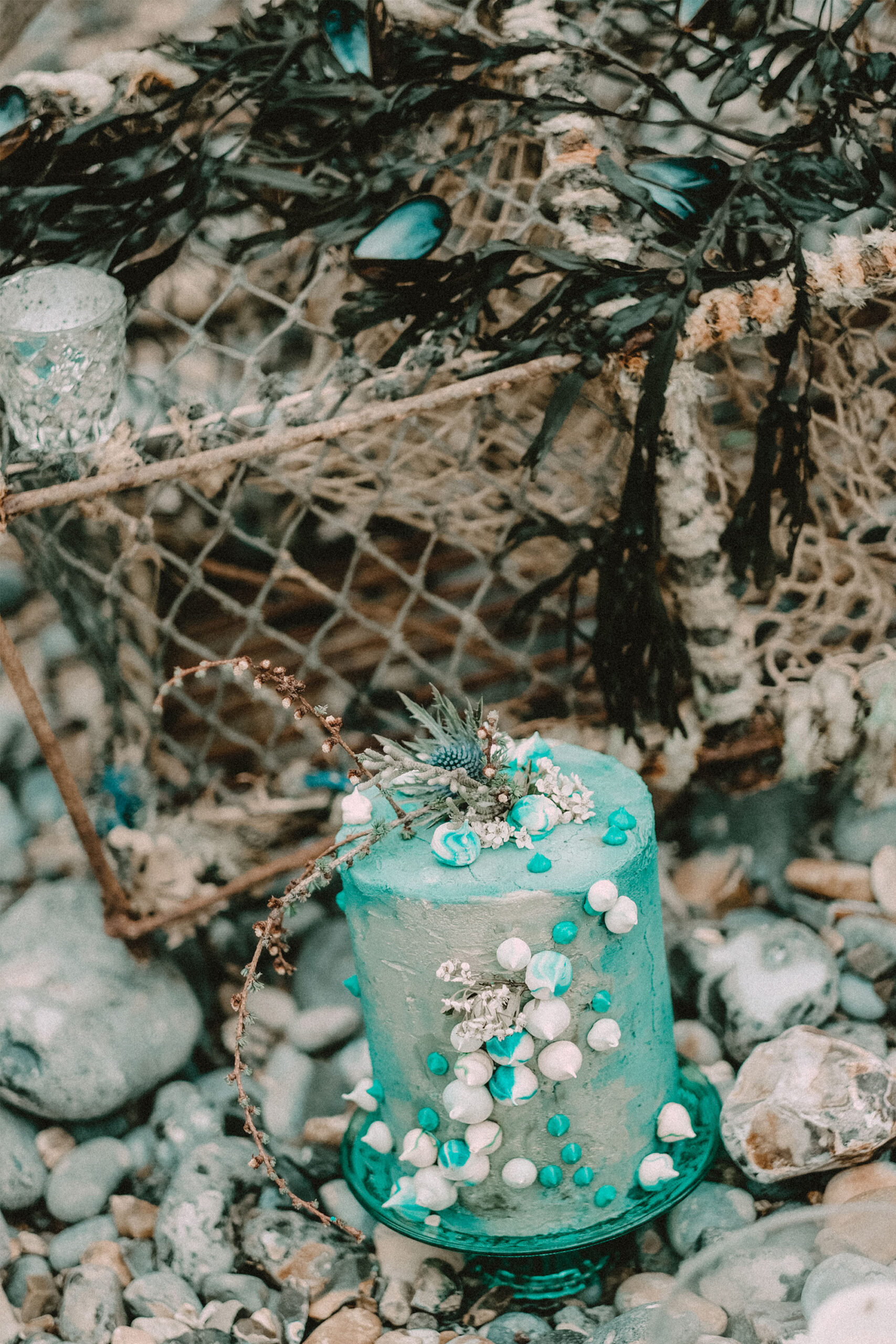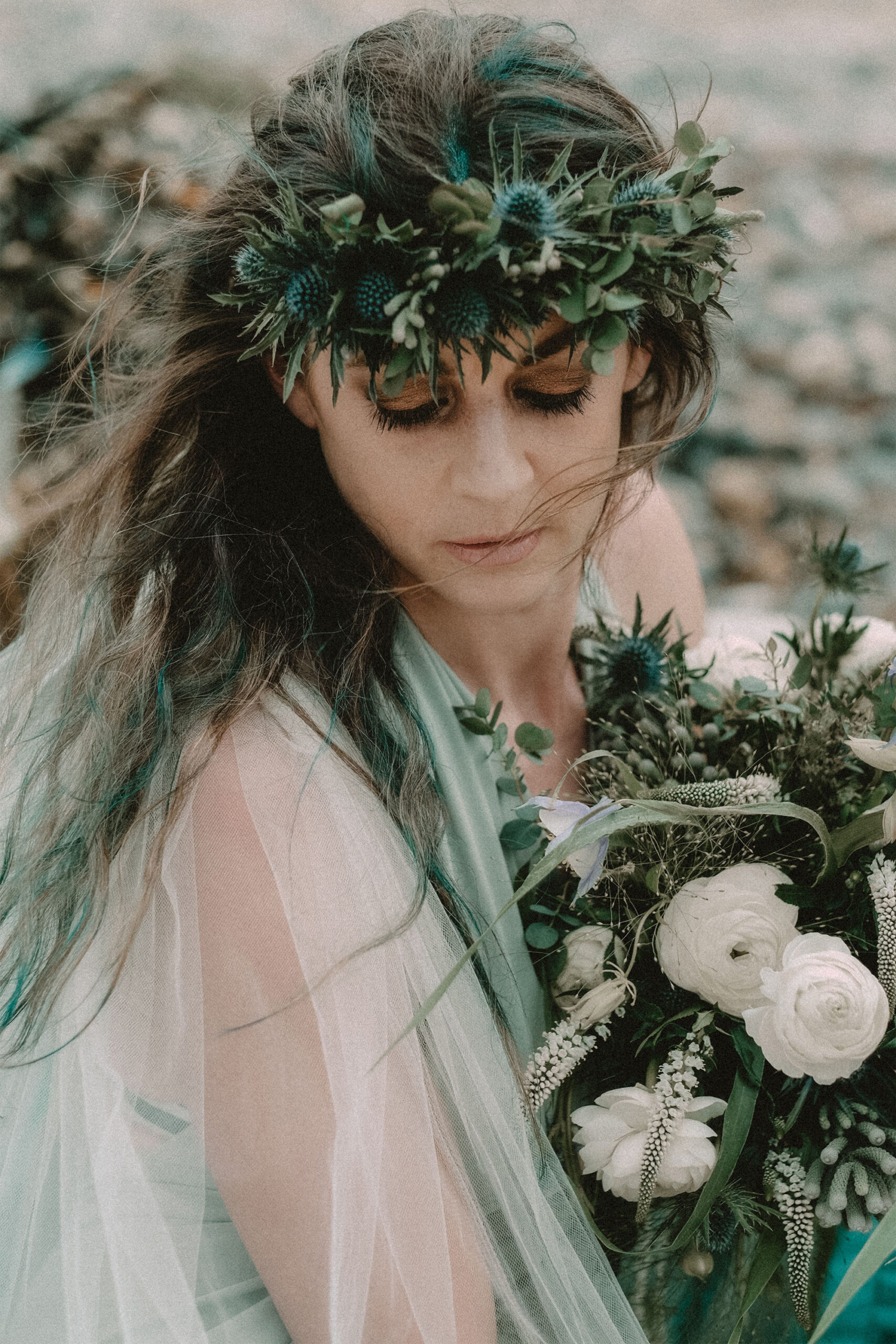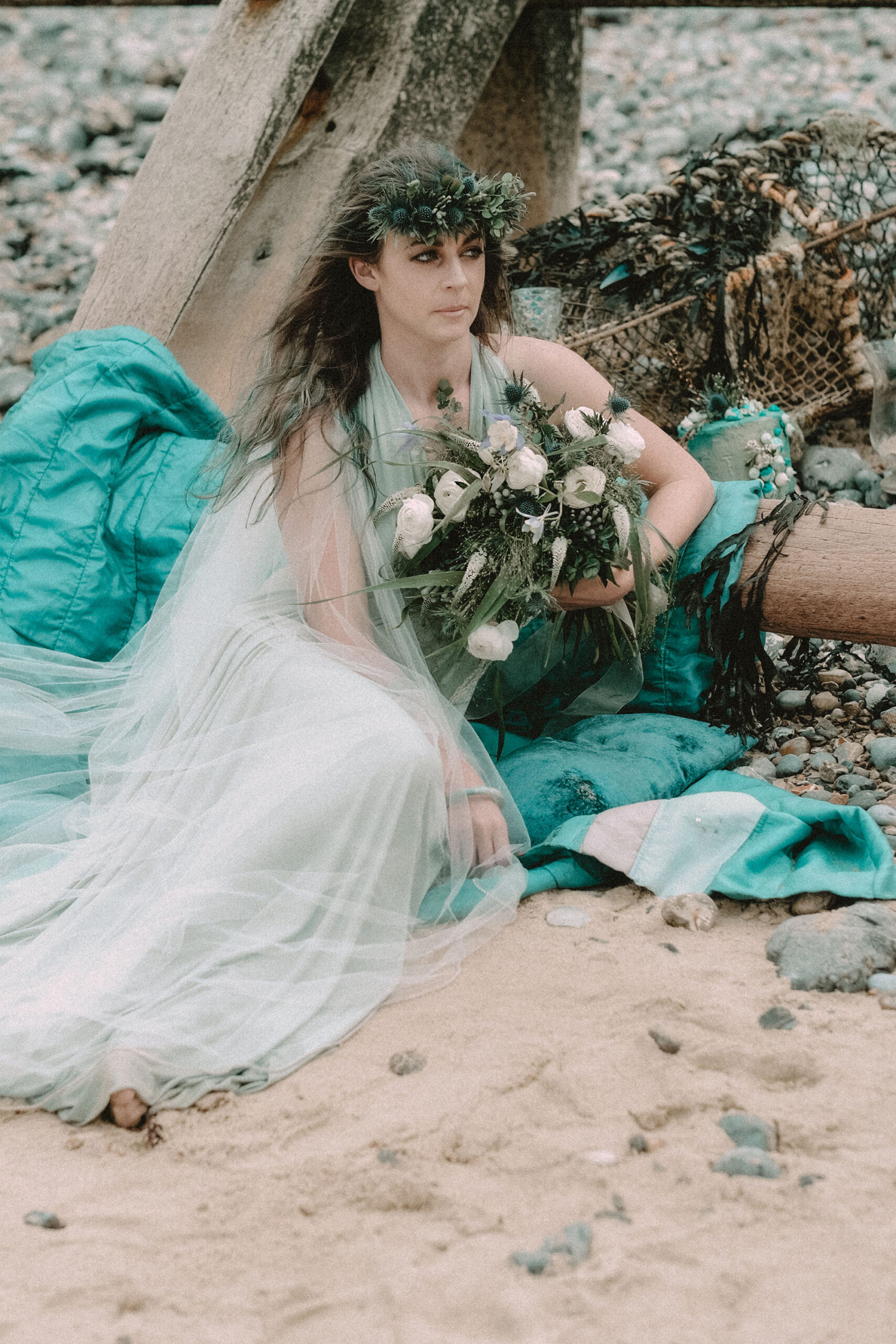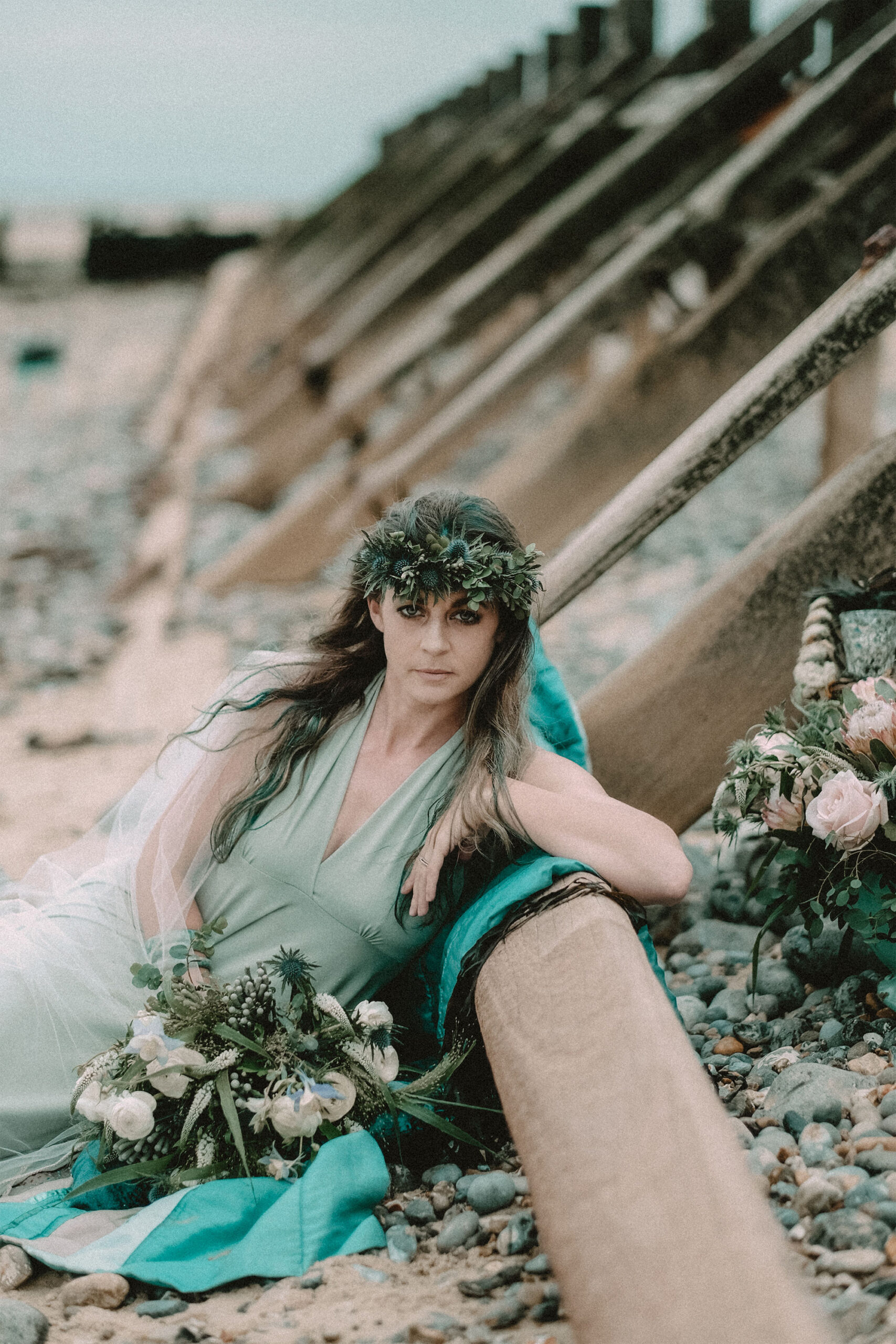 Save