A decision between Roberta and Nik, and their photographer Clare Tam-Im, to have a "first-look" shoot proved to be a clever move.
"As their wedding was in January and their ceremony was at 3:00pm, we agreed to do a first-look before the wedding ceremony so that we could make the most of the natural sunlight," explains photographer Clare. Perfect weather meant they had plenty of outdoor shots captured before Roberta walked down the aisle. "We were also very lucky that the weather had been wonderful and sunny for a winter day, so we took advantage of that and took most of our photos outside on the grass pitch," explains the bride.
The couple, aged 35 and 40 respectively, married at their intimate vintage wedding on January 28, 2017 in the presence of 48 guests. "Our main desire was to make our guests feel very comfortable, dance a lot and enjoy the moment," explains Roberta of the wedding at North Middlesex Cricket Club in London. "We were very flexible with the schedule, regarding of when to have the speeches, taking photos with the guests and when to have the cake."
Photos courtesy of Clare Tam-Im Photography.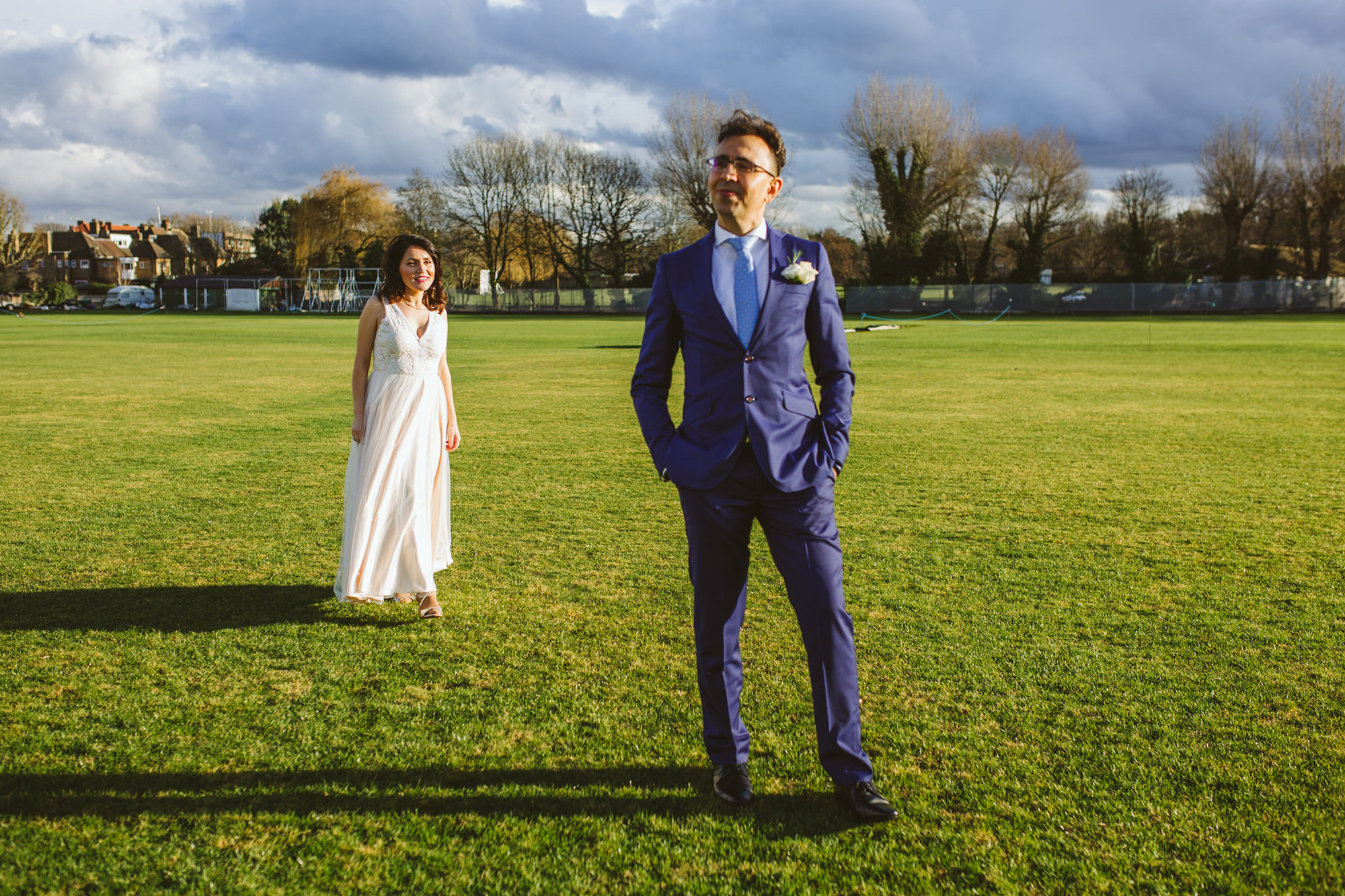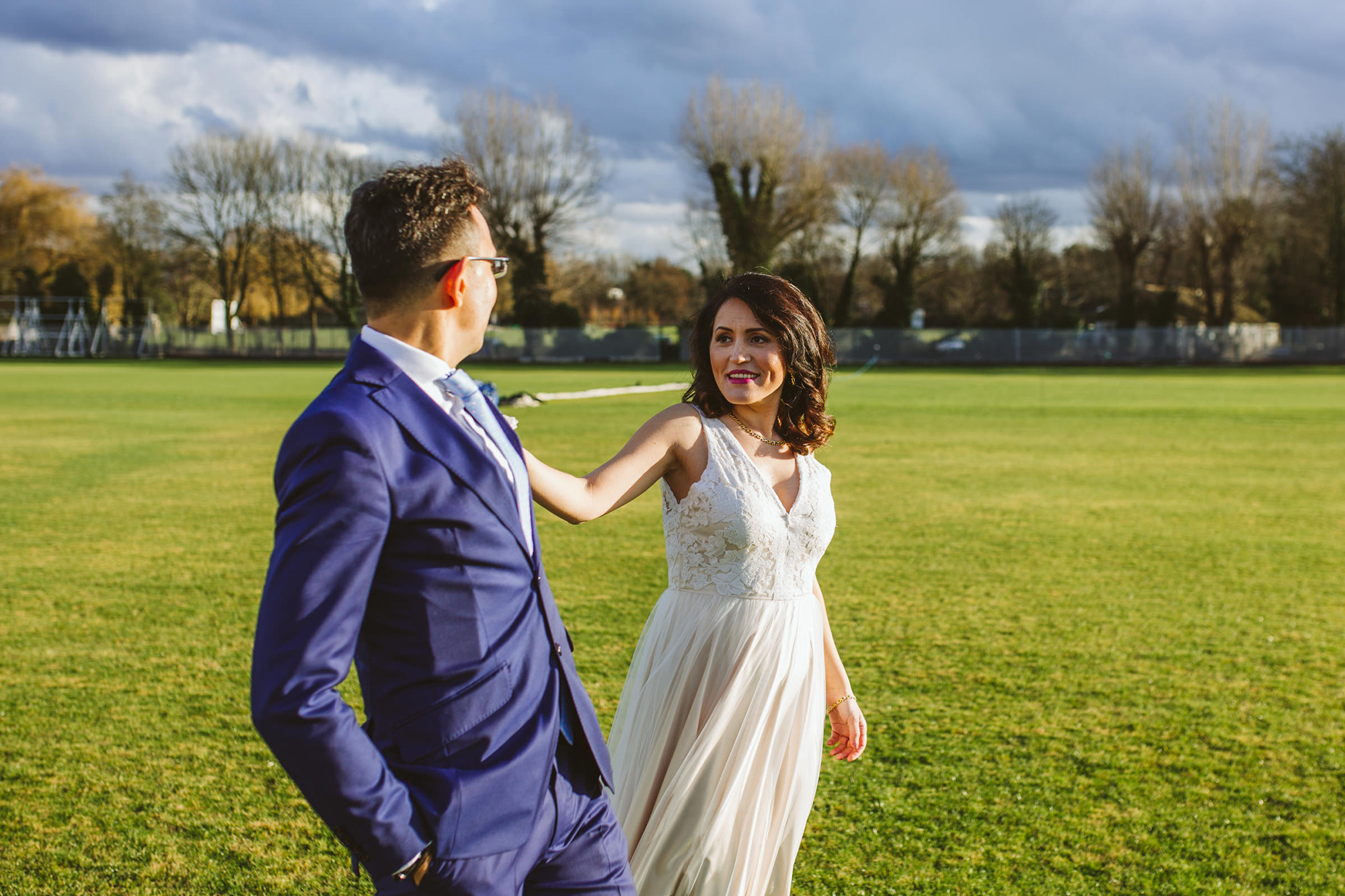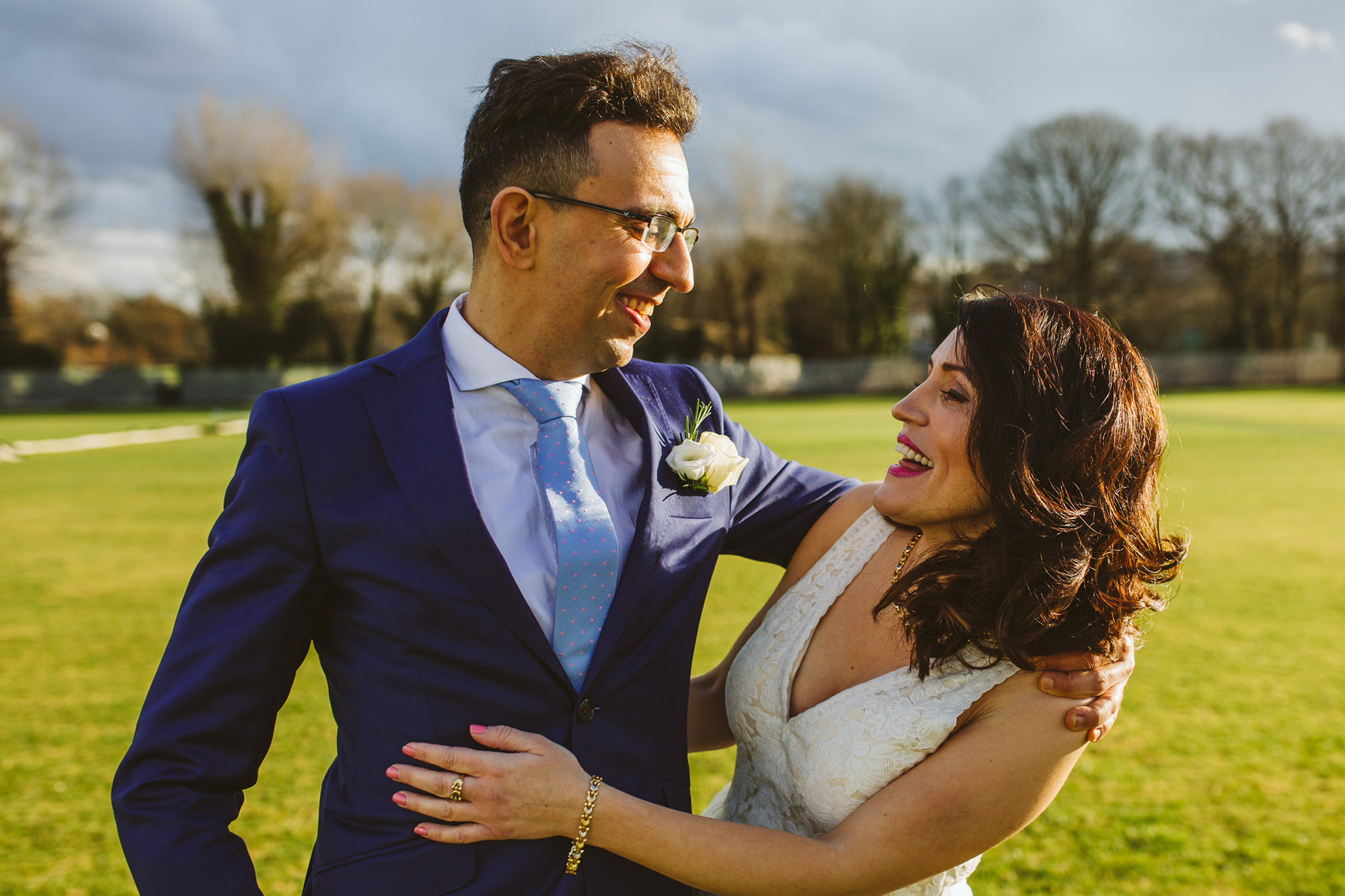 "I loved that Roberta and Nik wanted to just focus on having a fun wedding with their family and friends celebrating with them," says their photographer.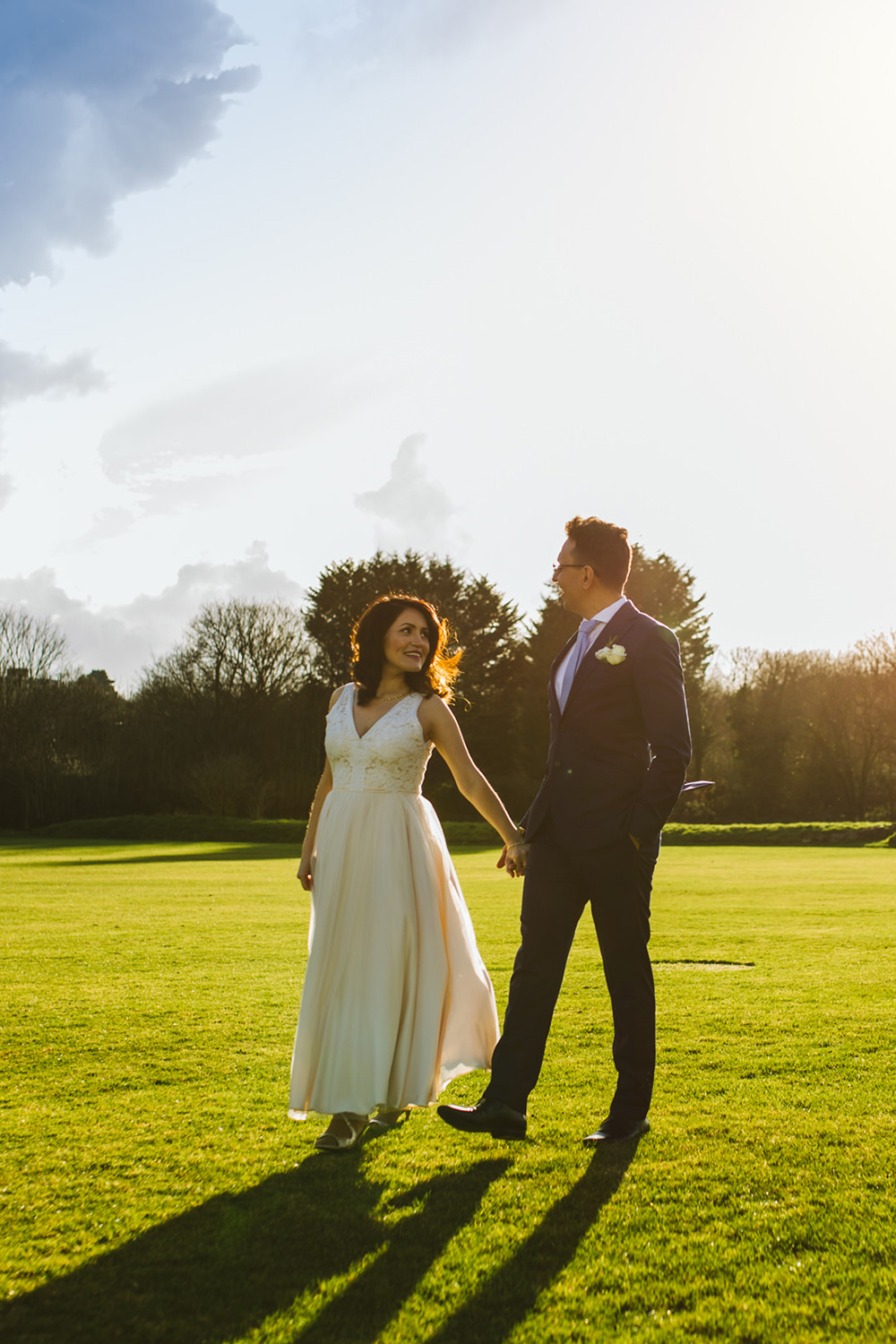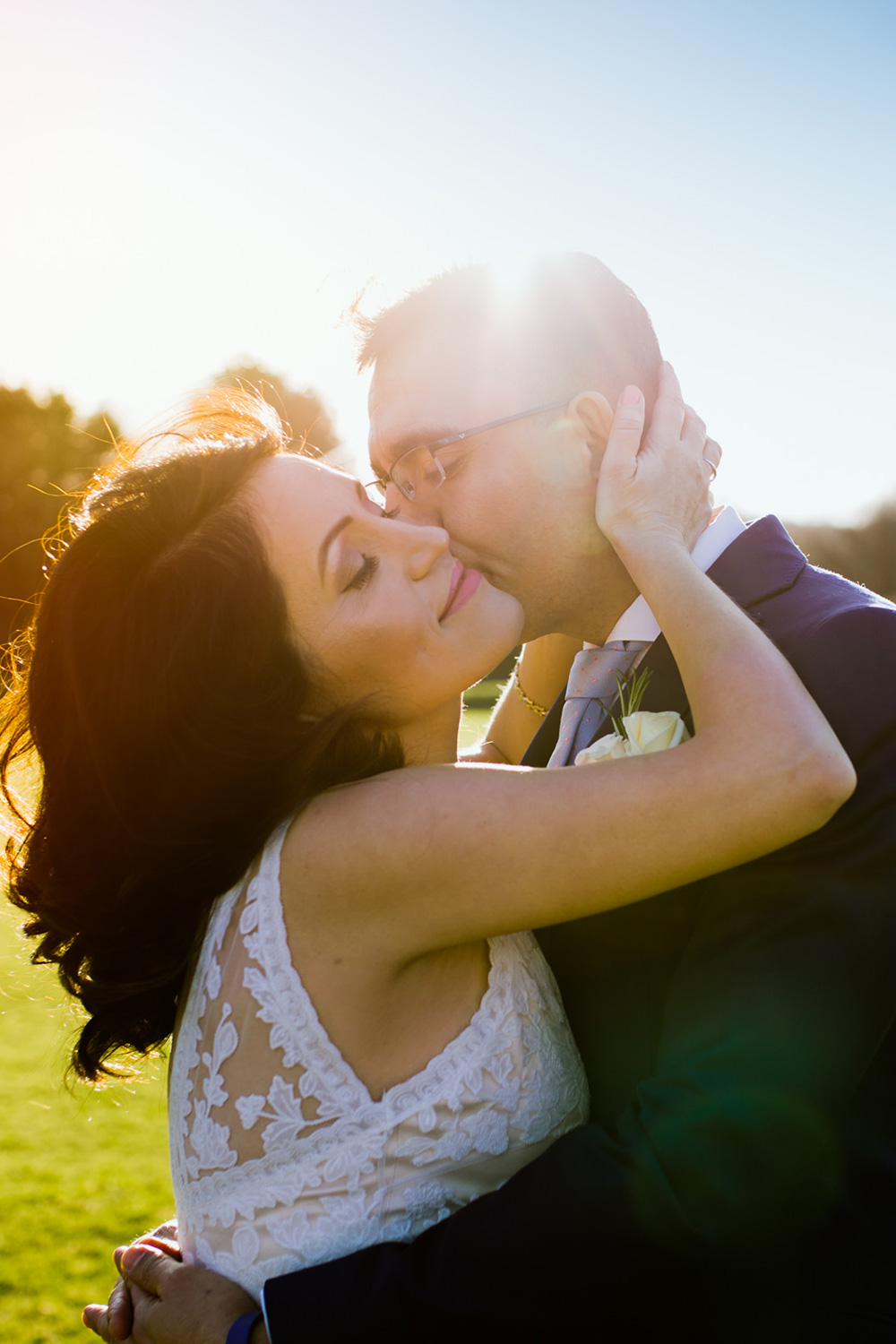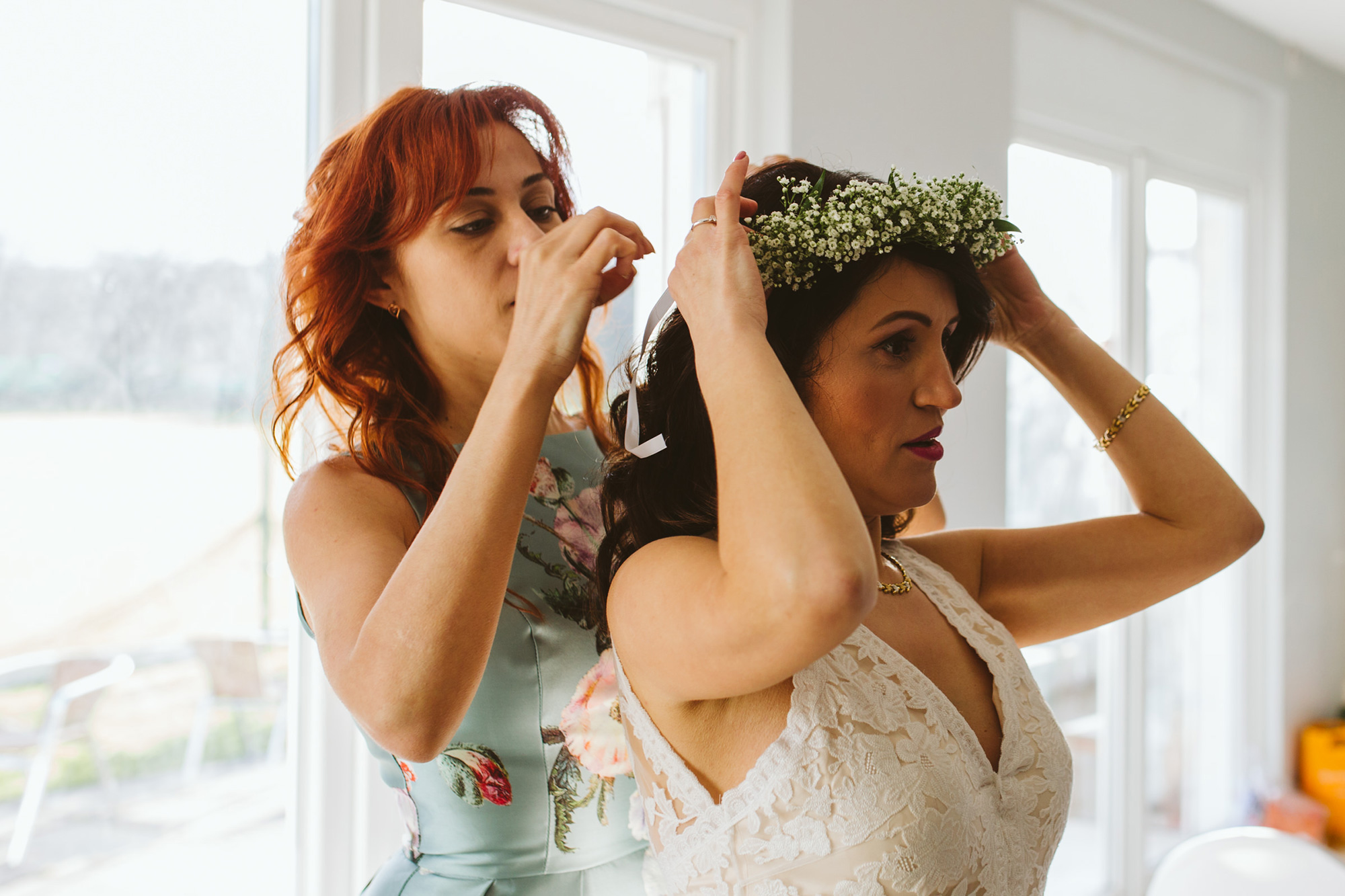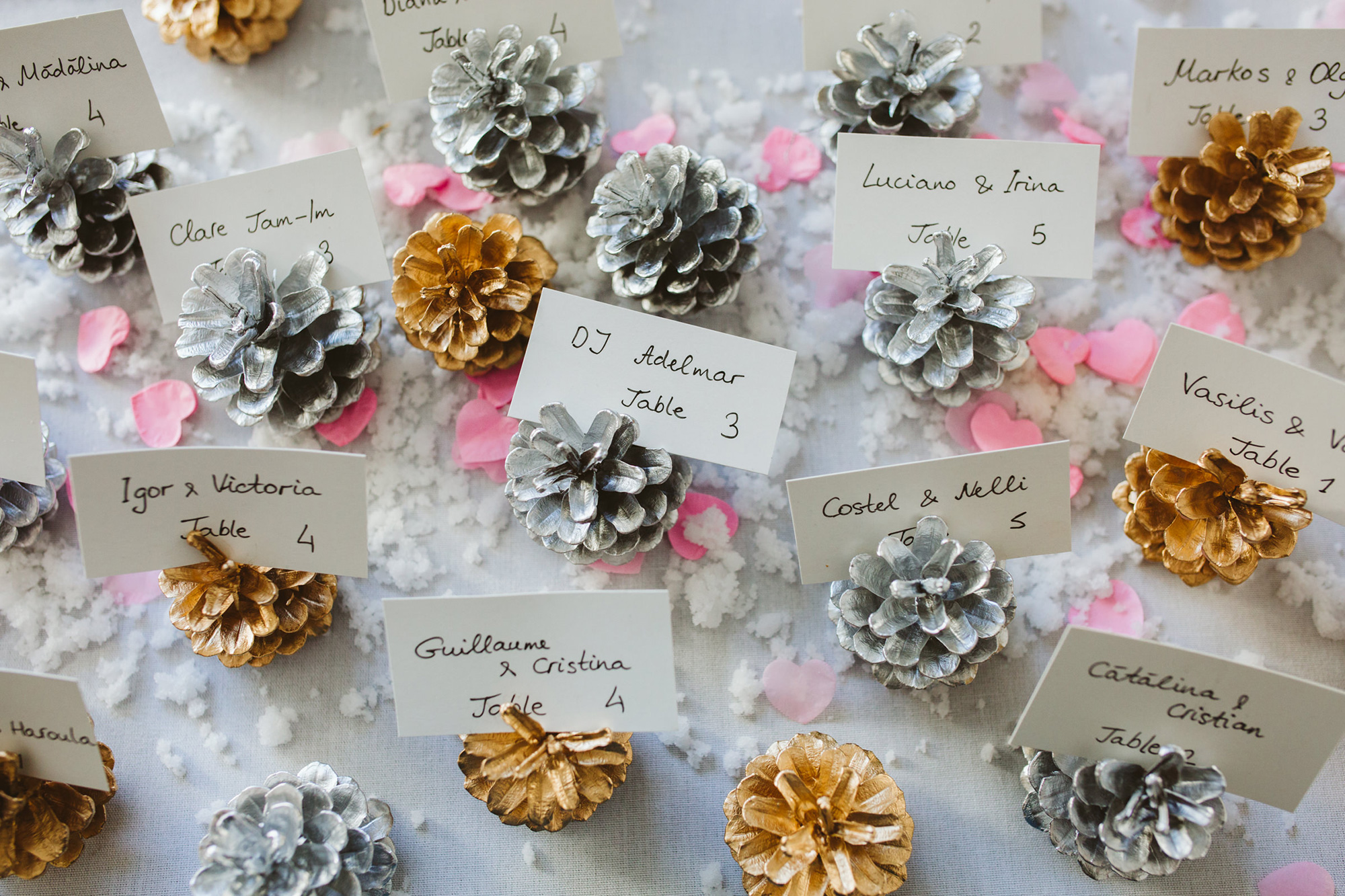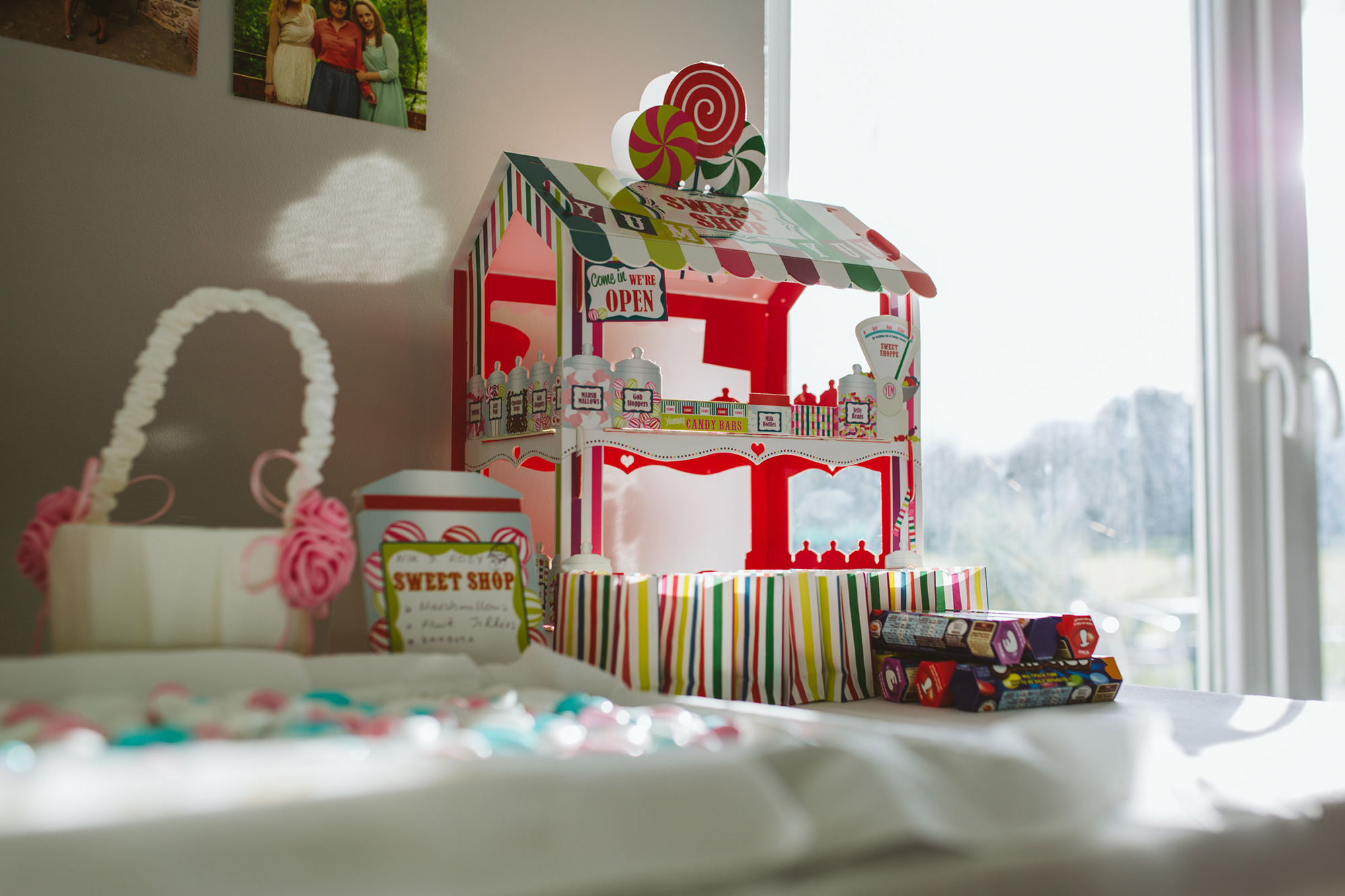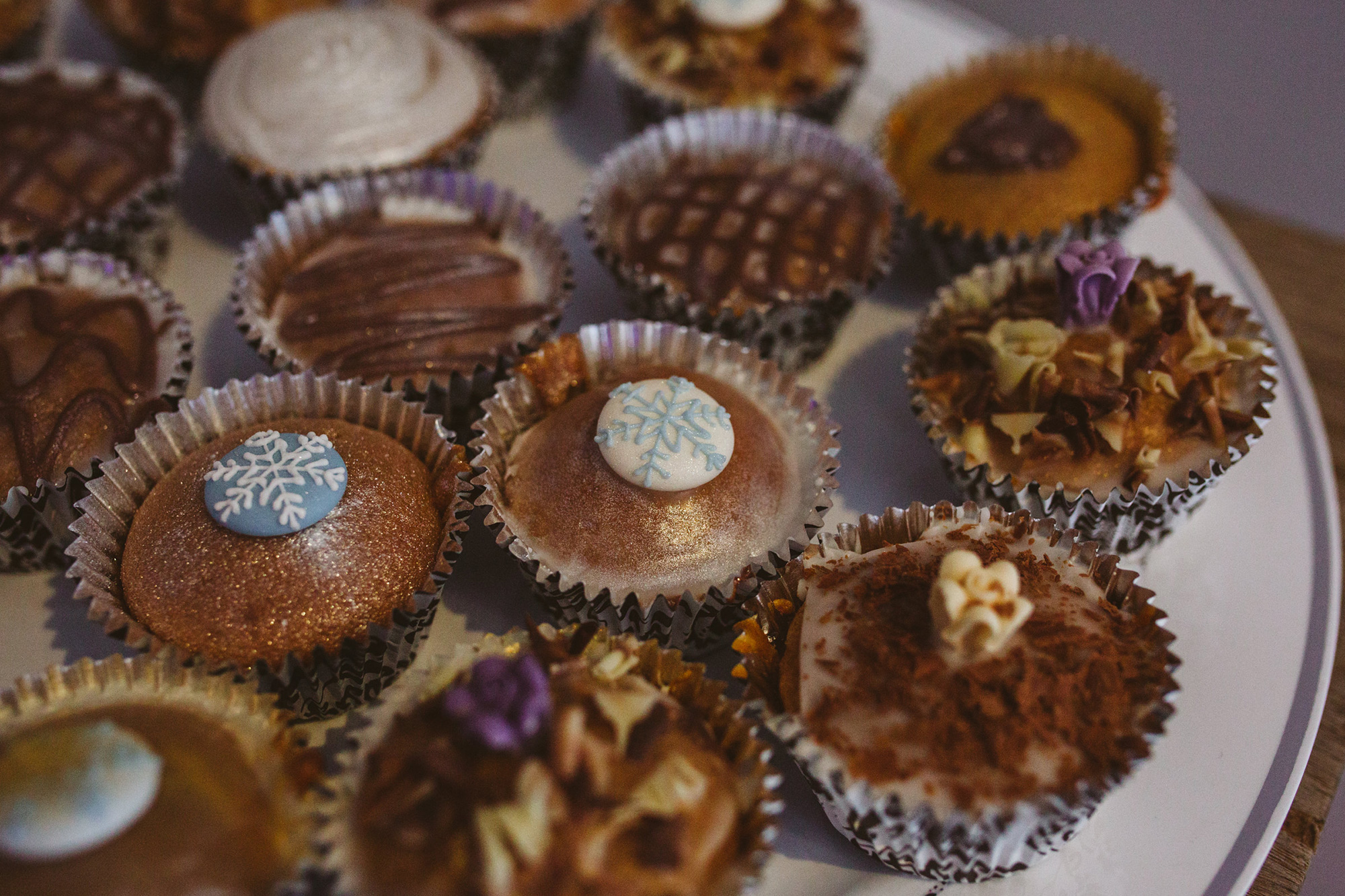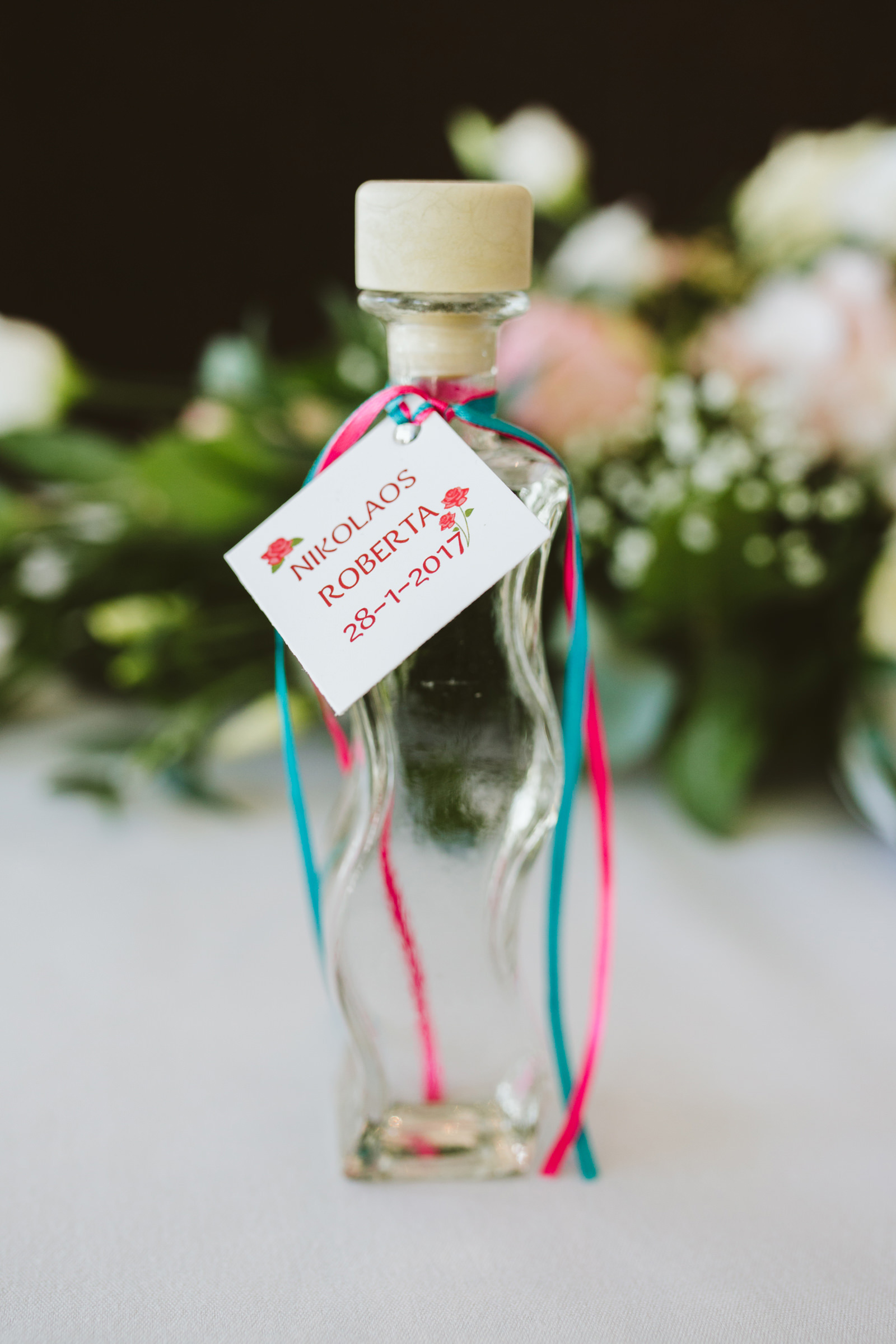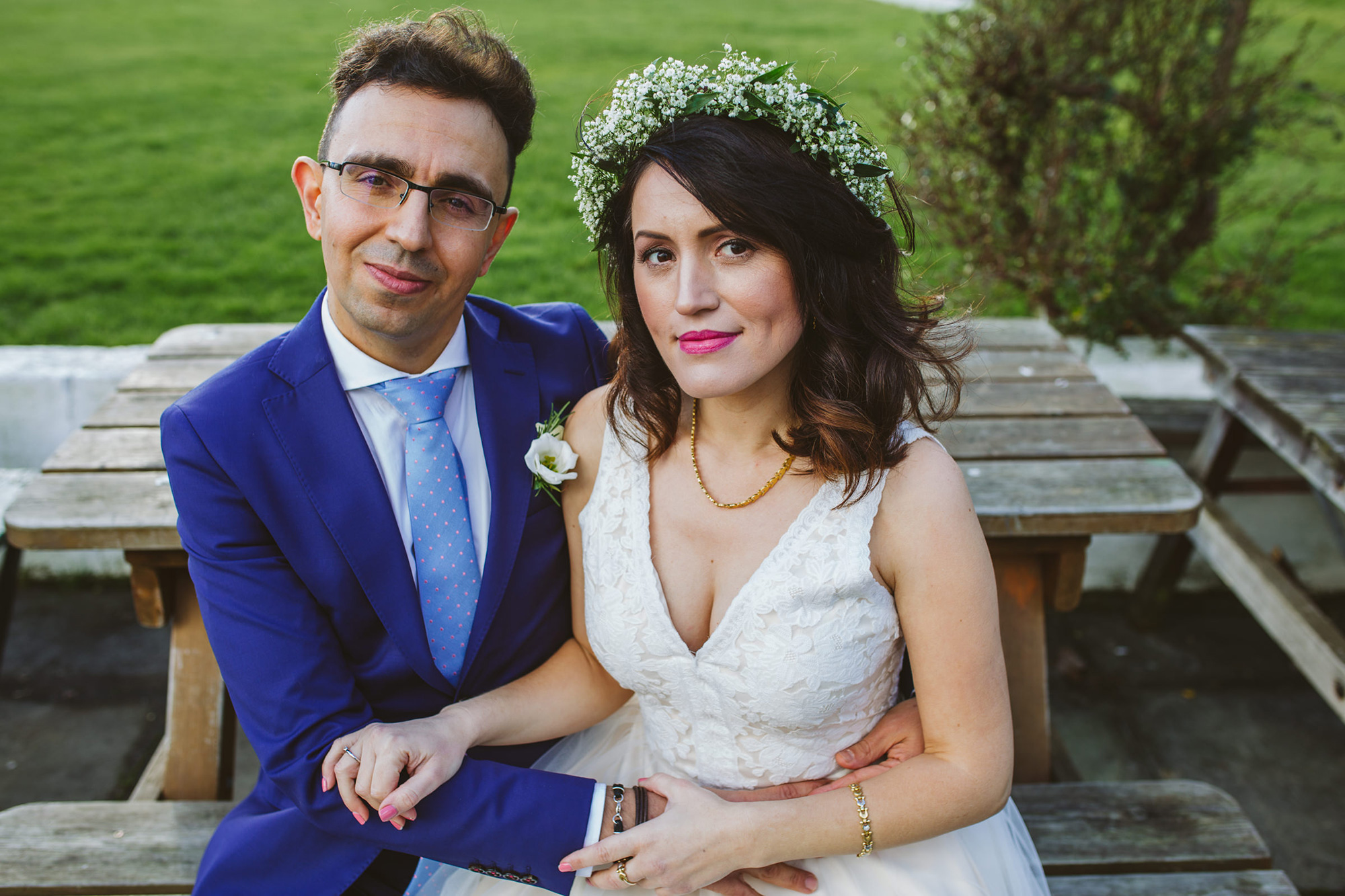 Camilla J Collins created the bride's soft make-up look.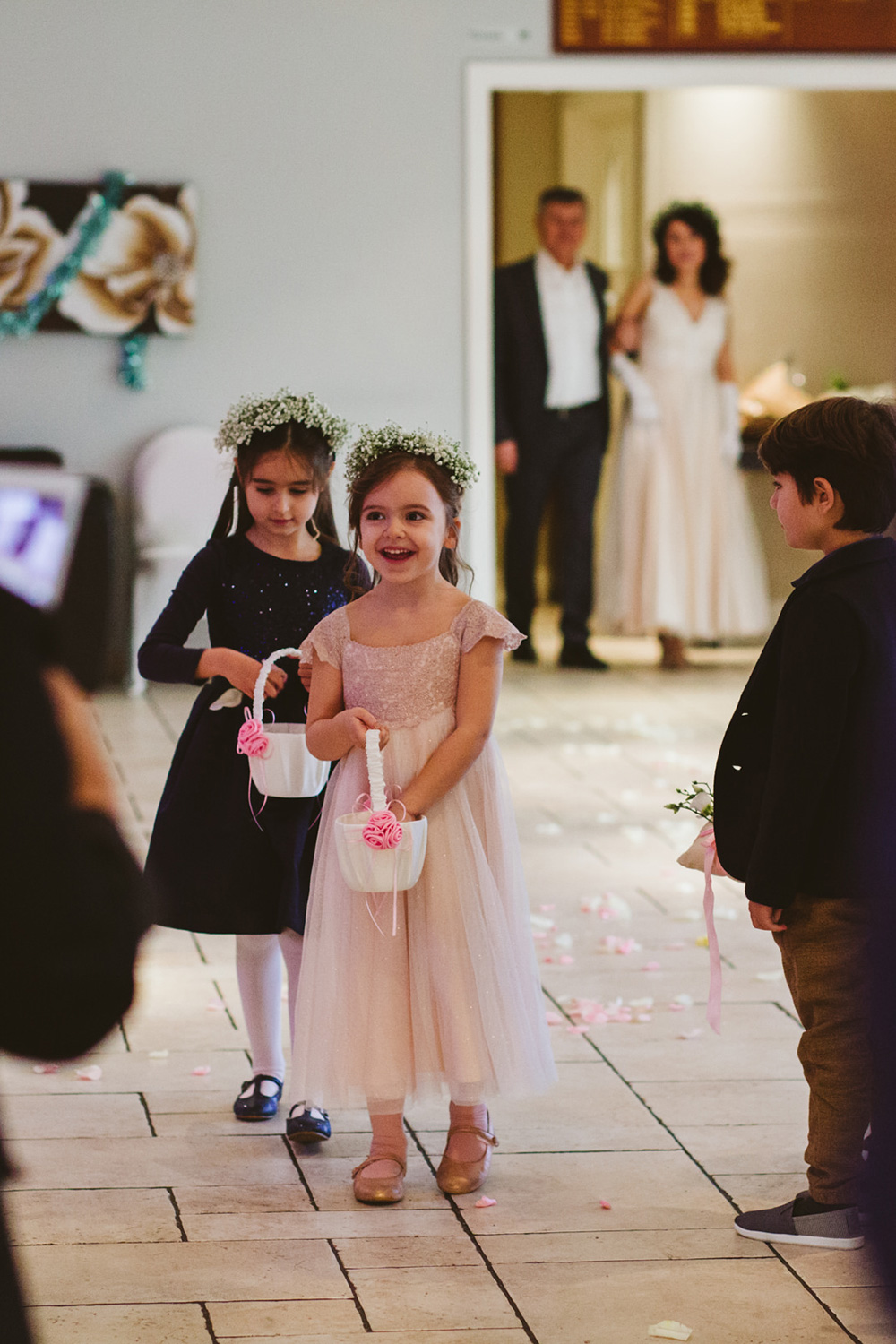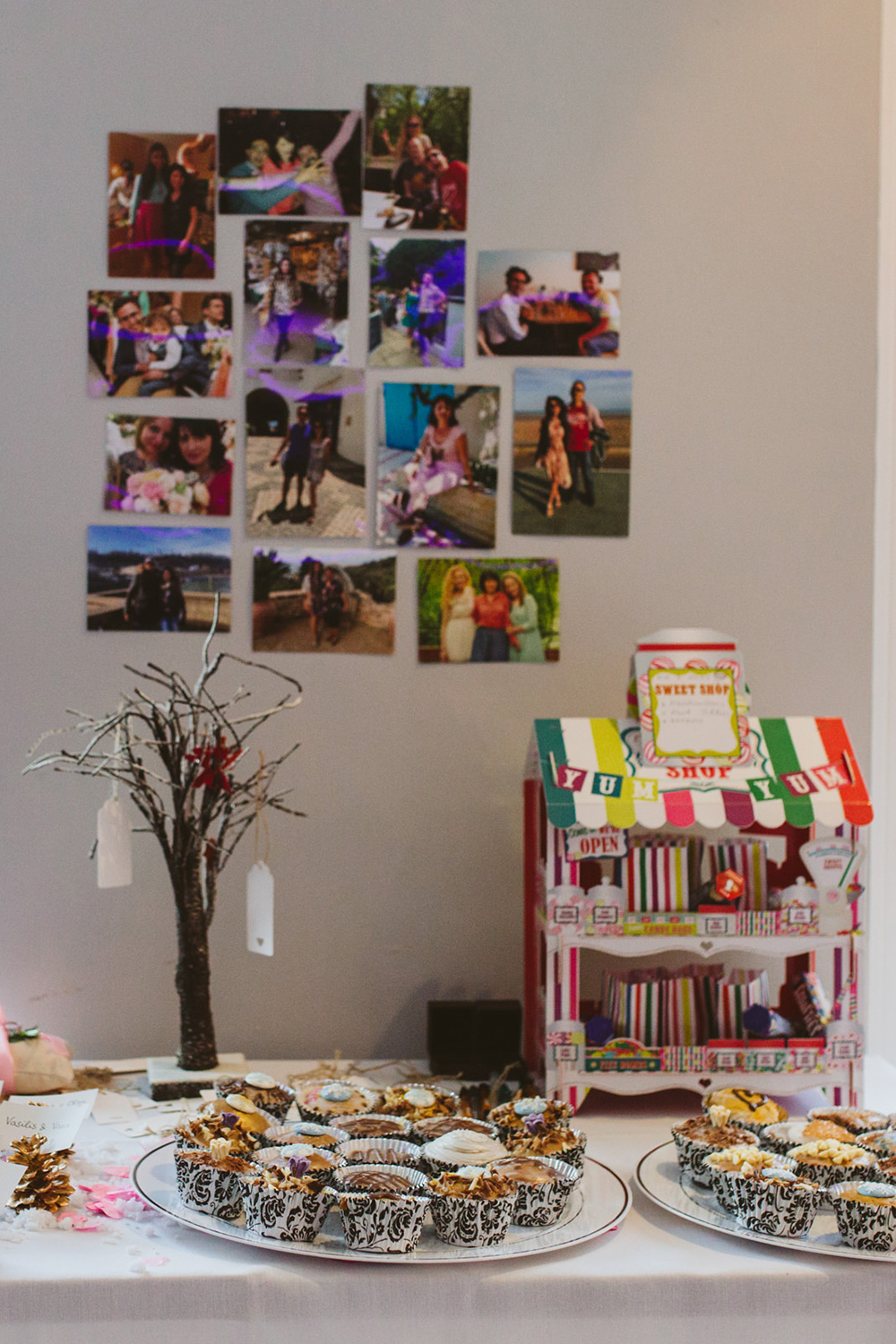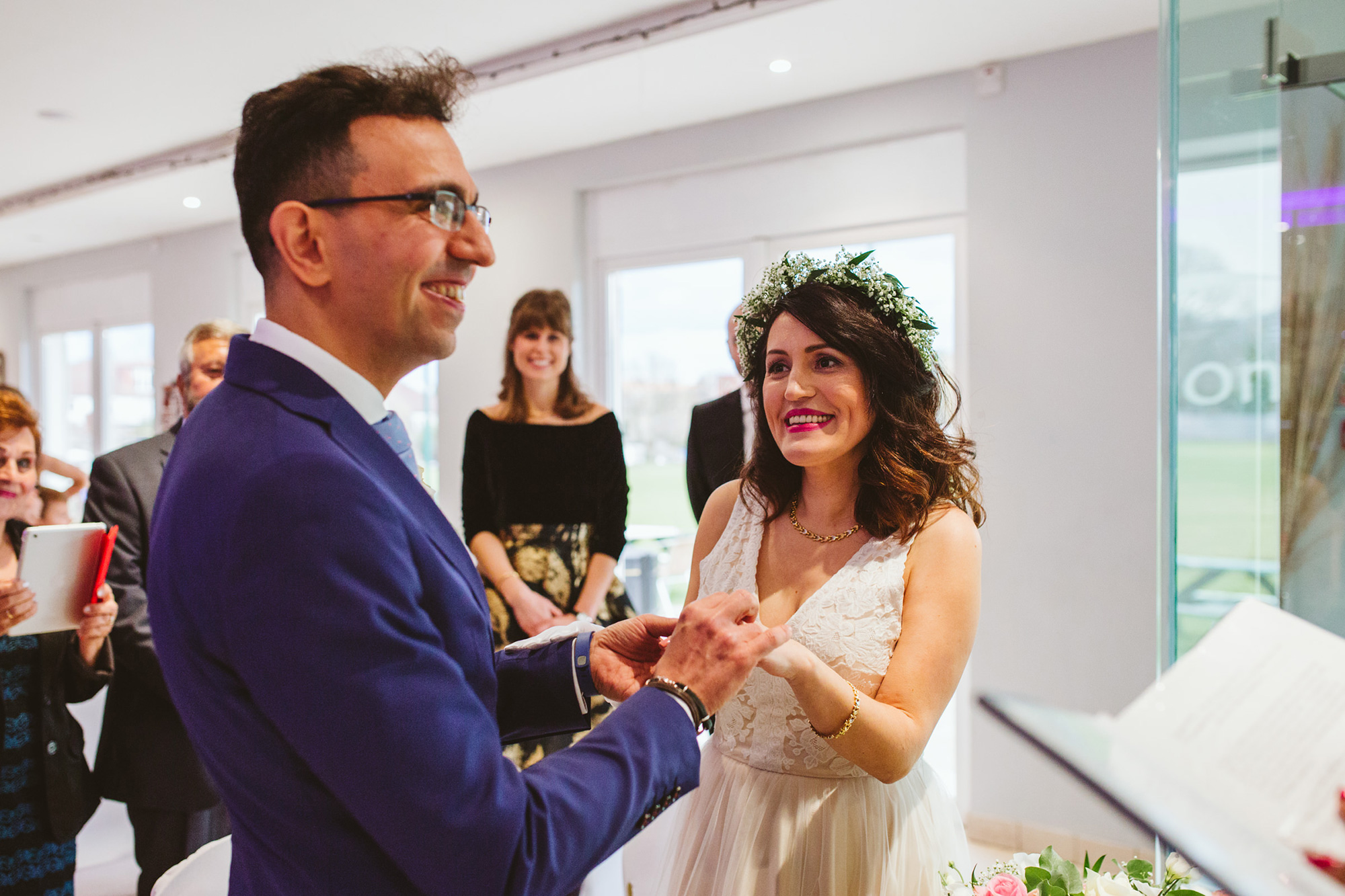 "Planning for the big day wasn't very difficult. We tried to keep it simple and very romantic," smiles the bride.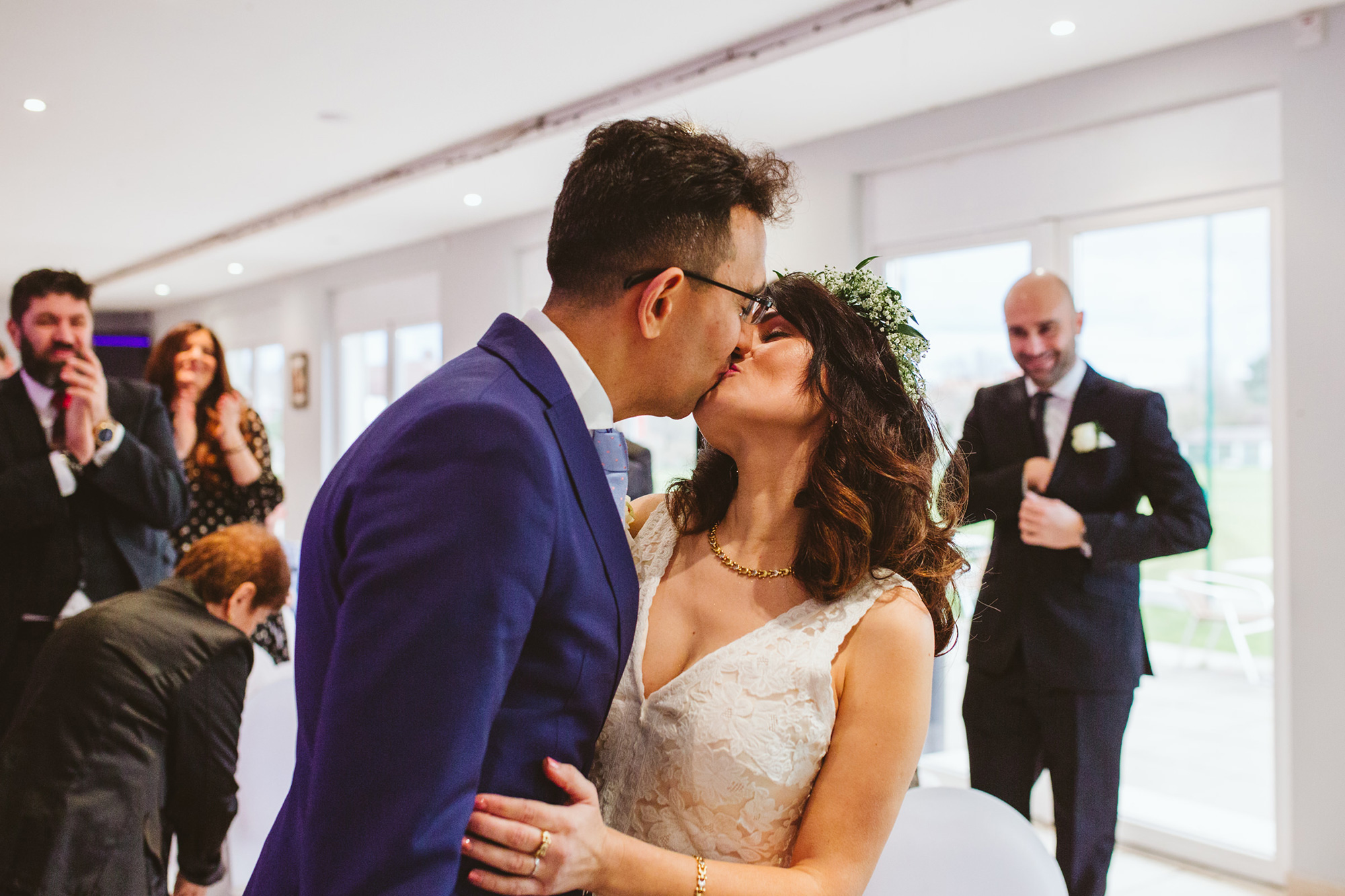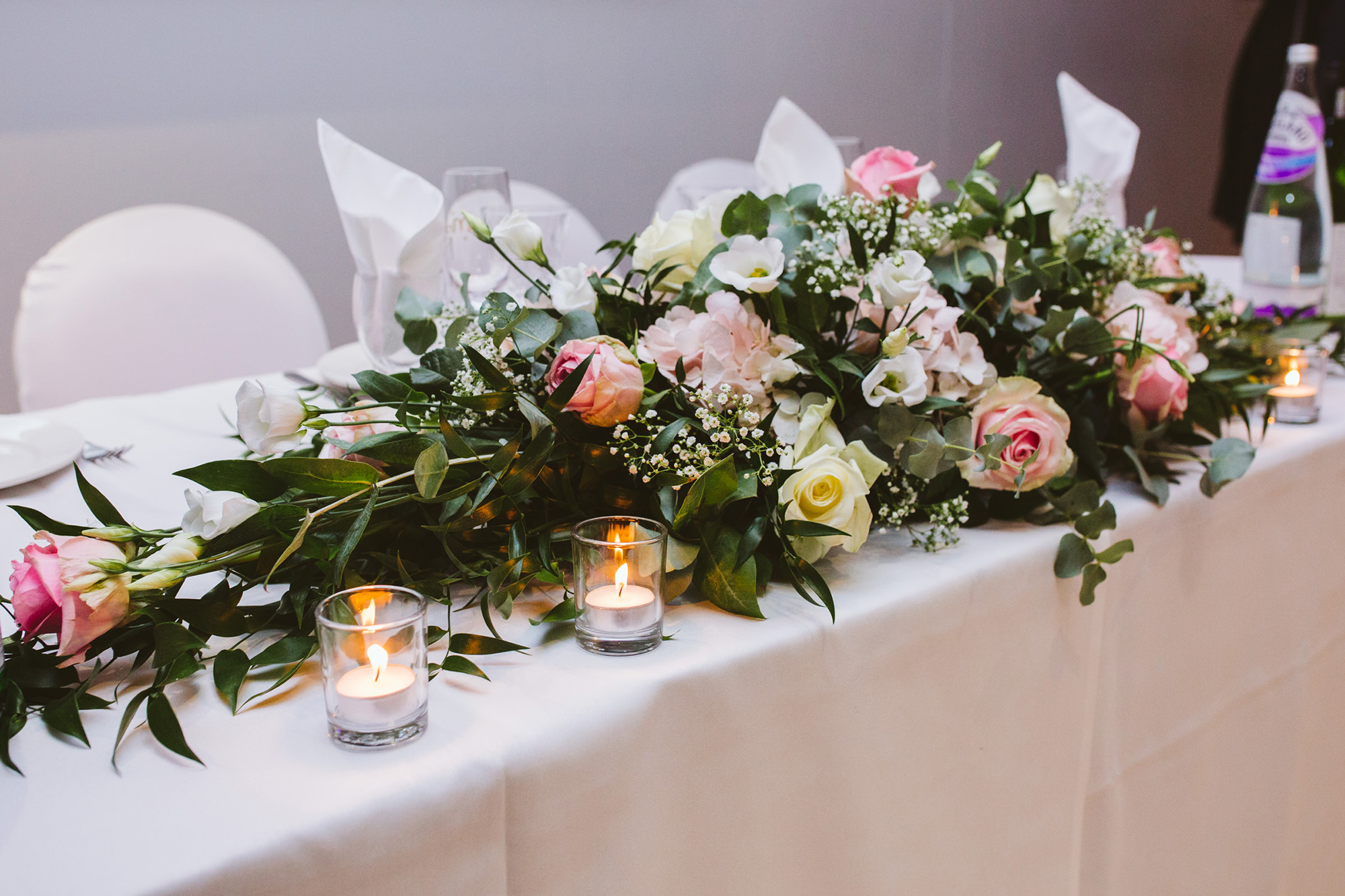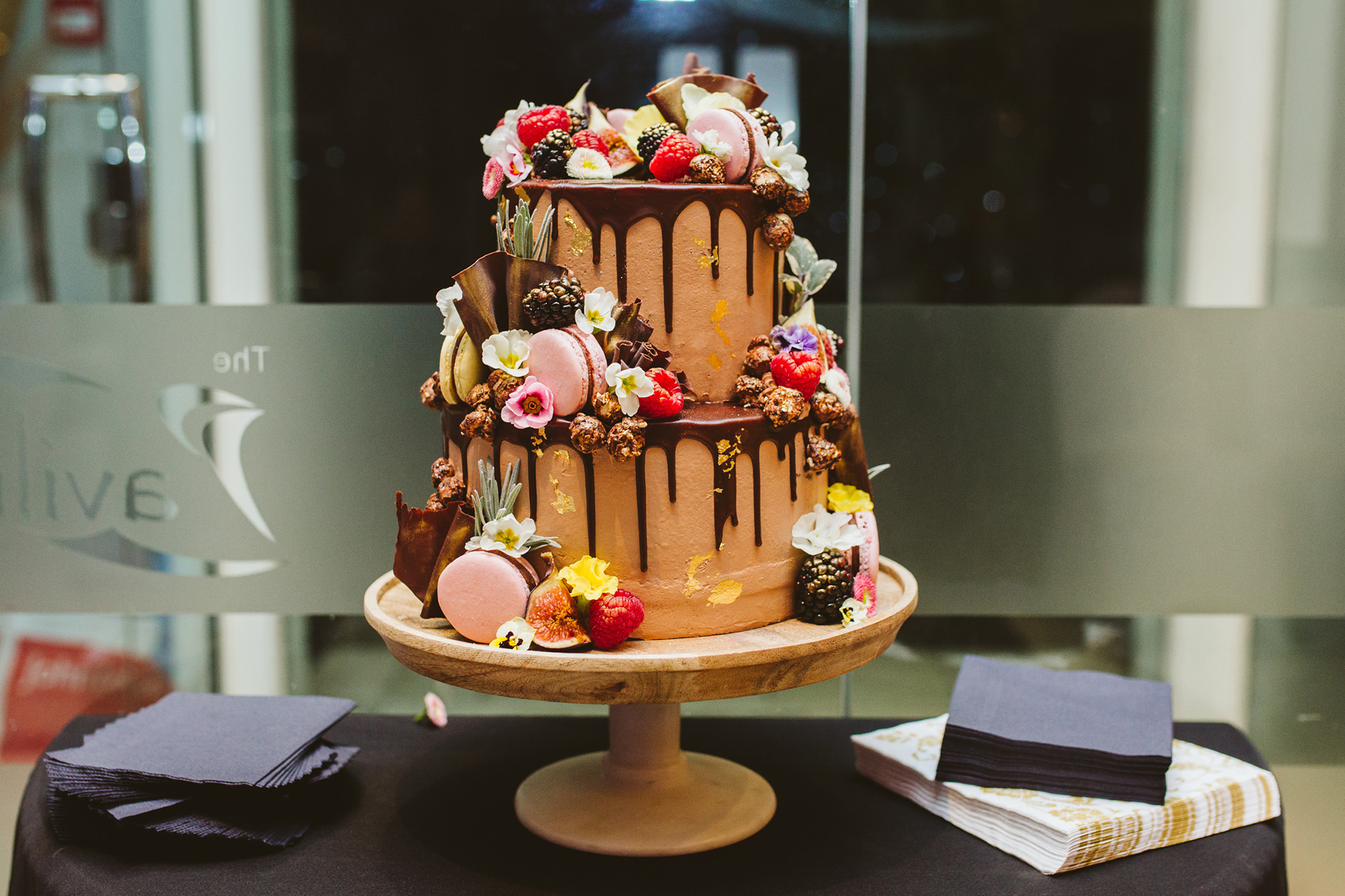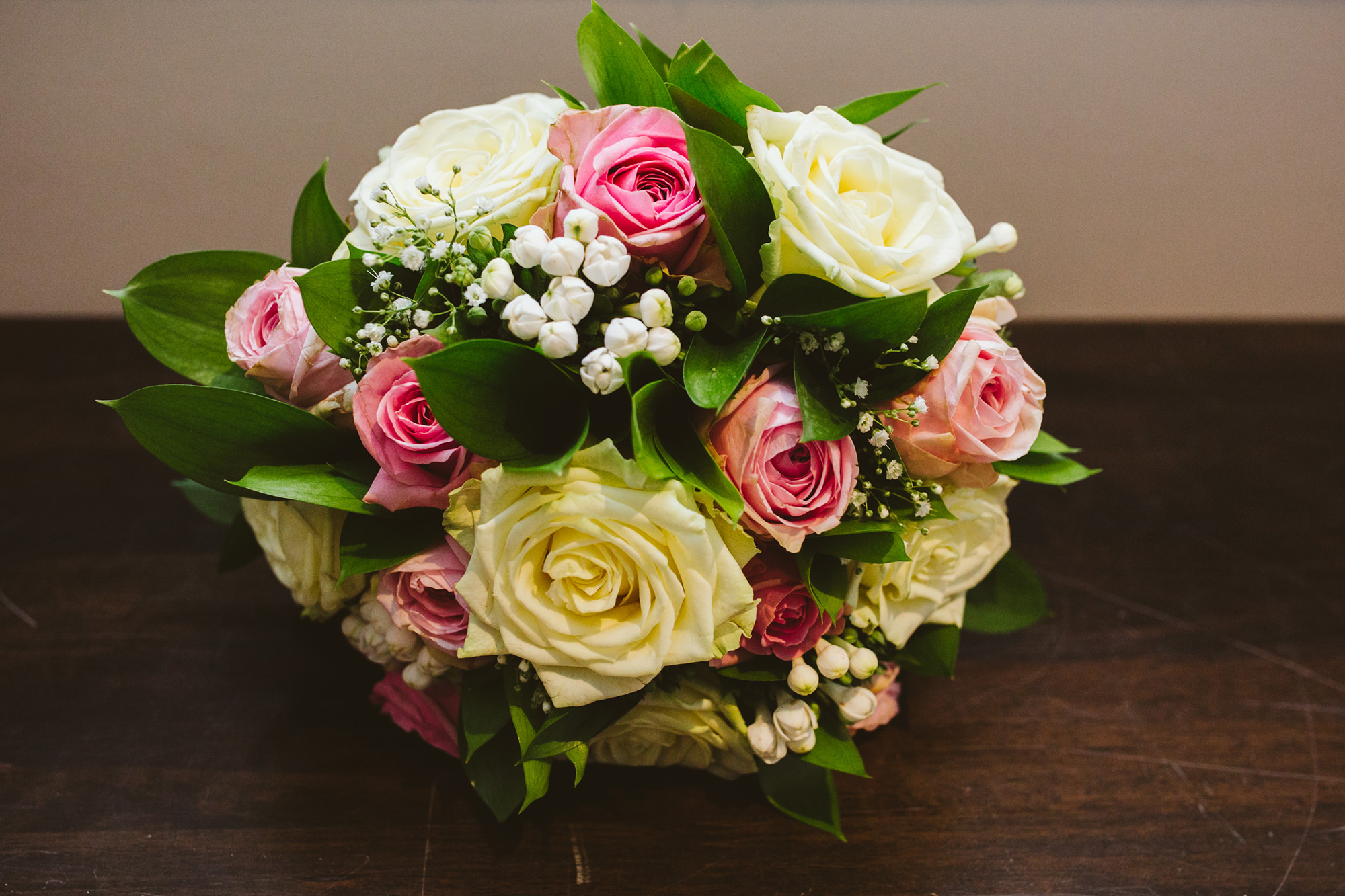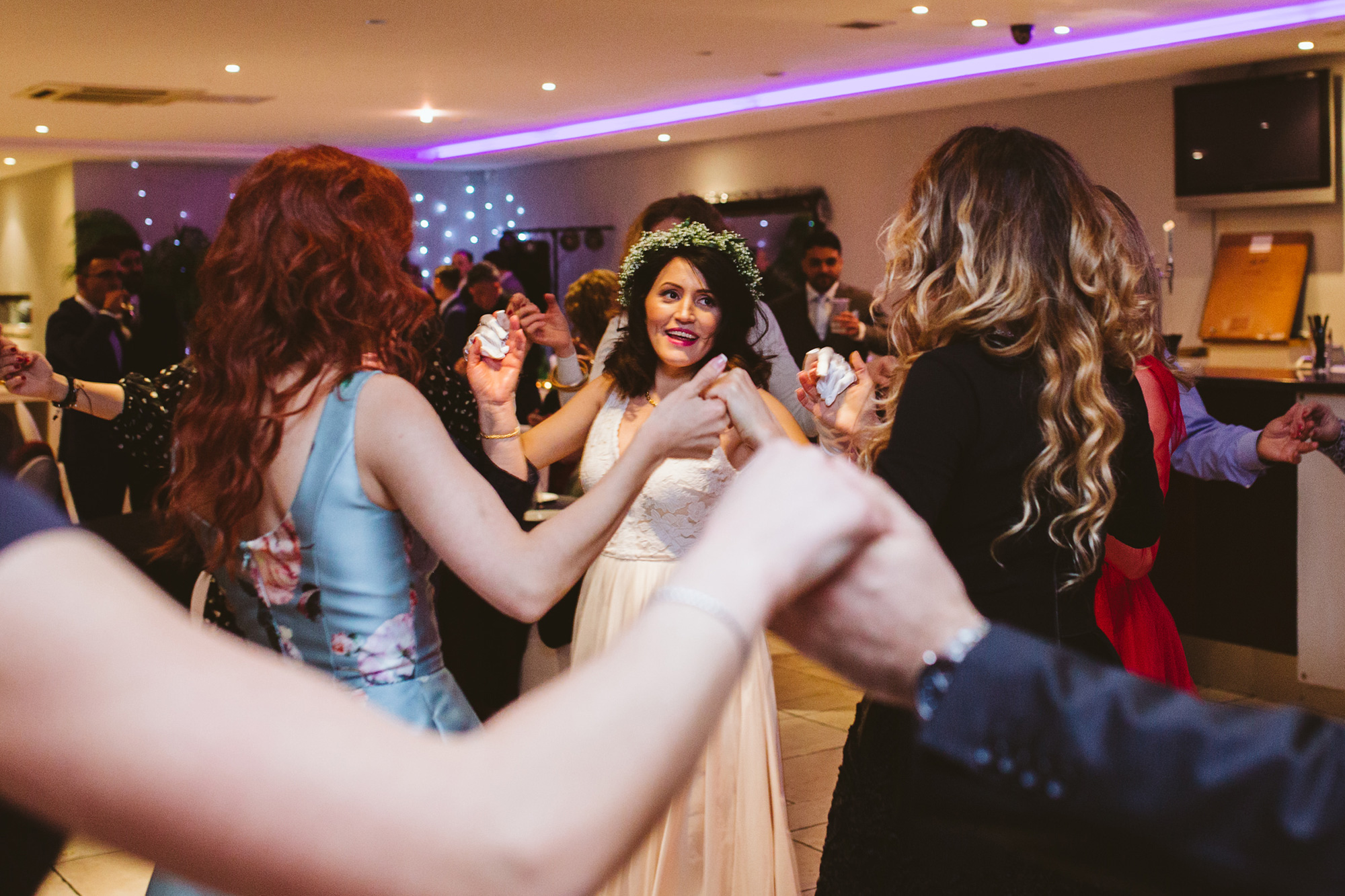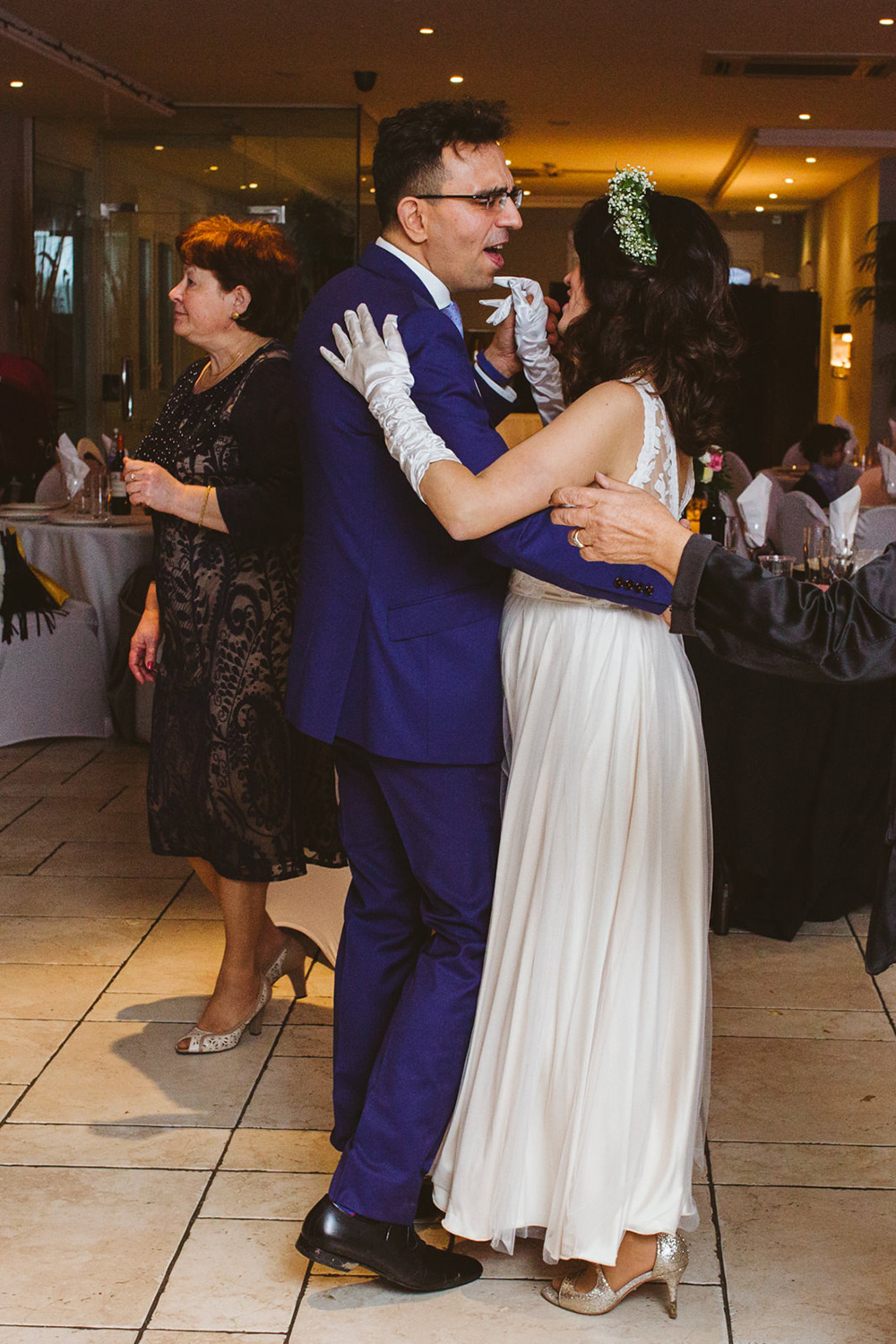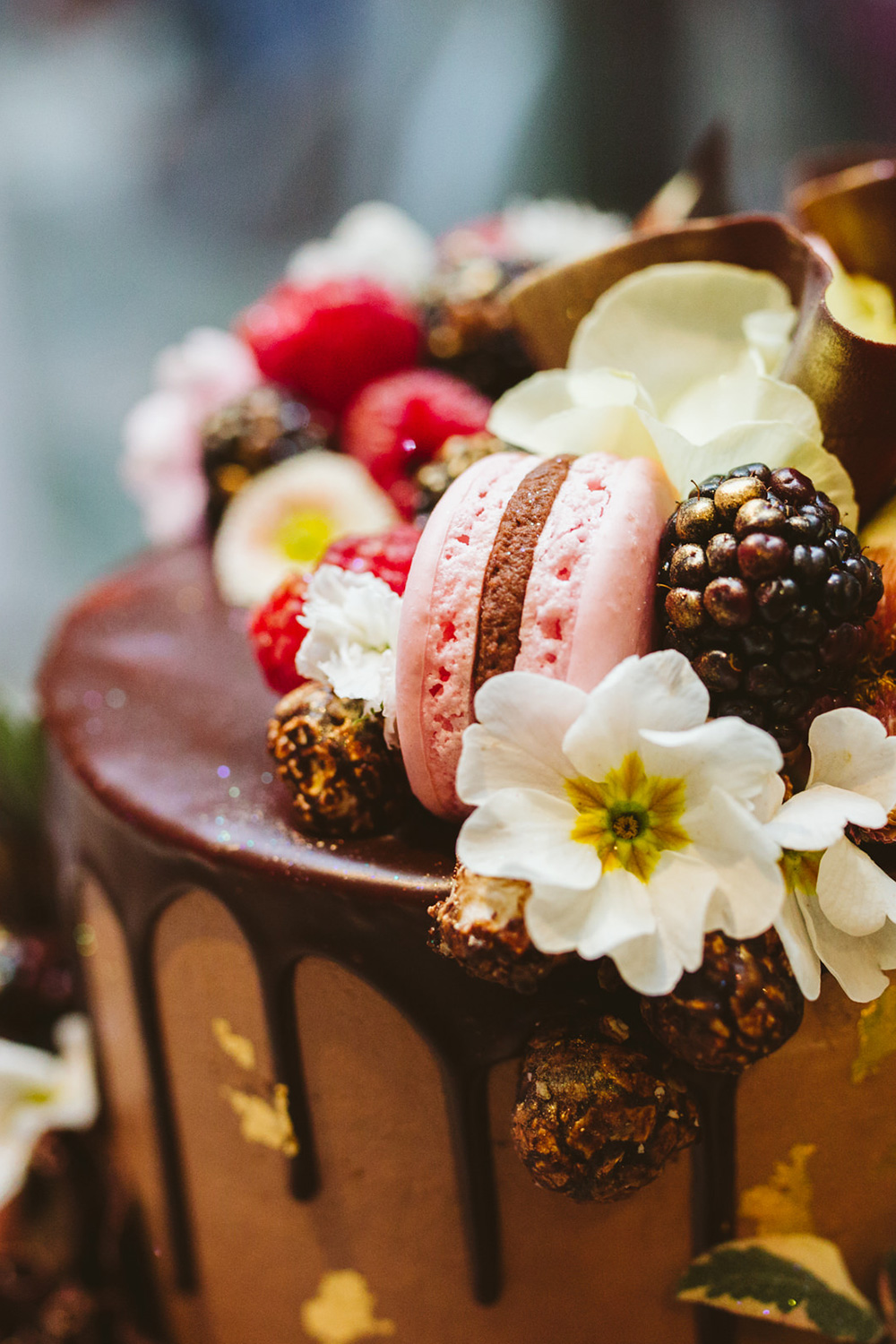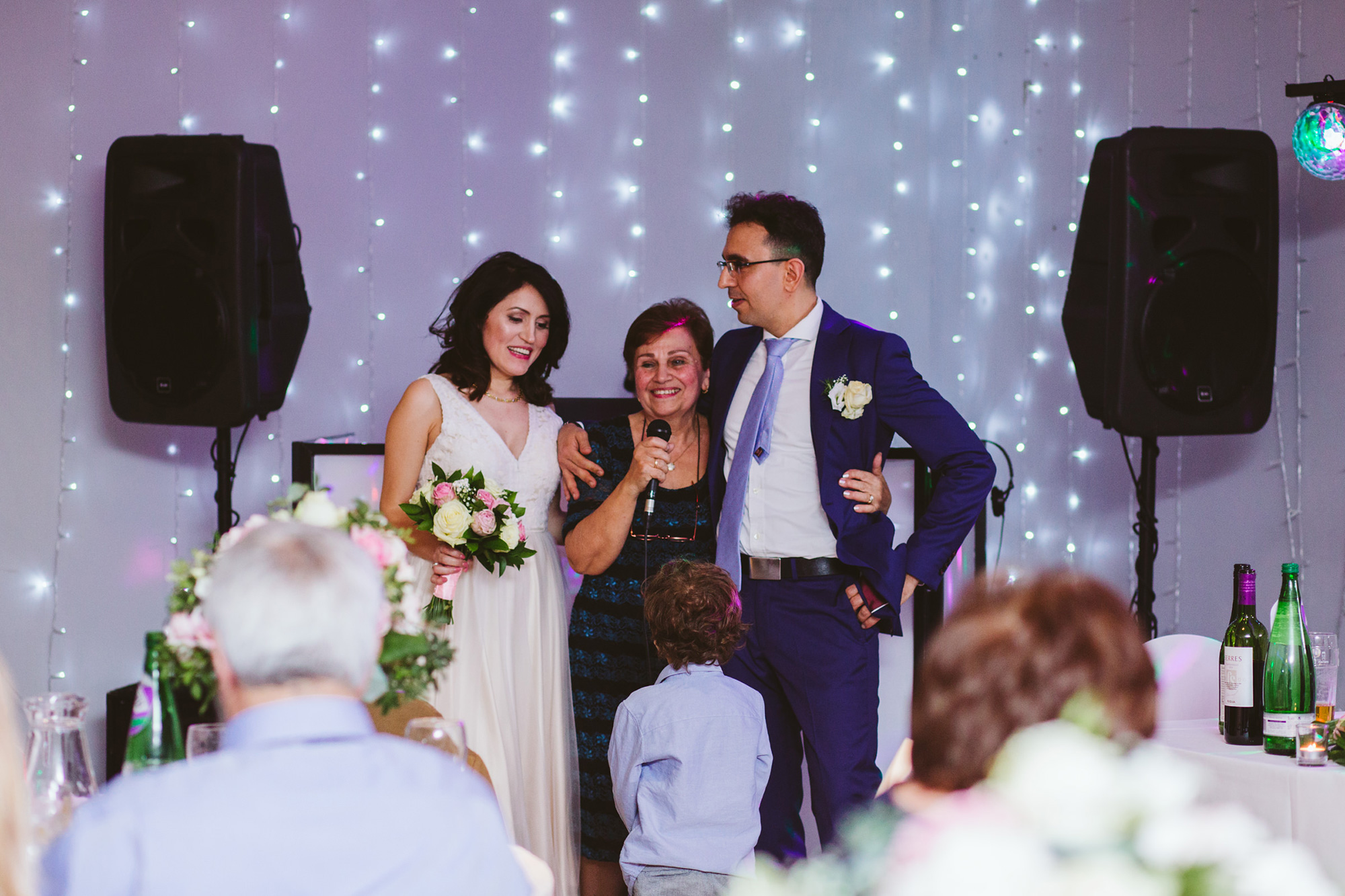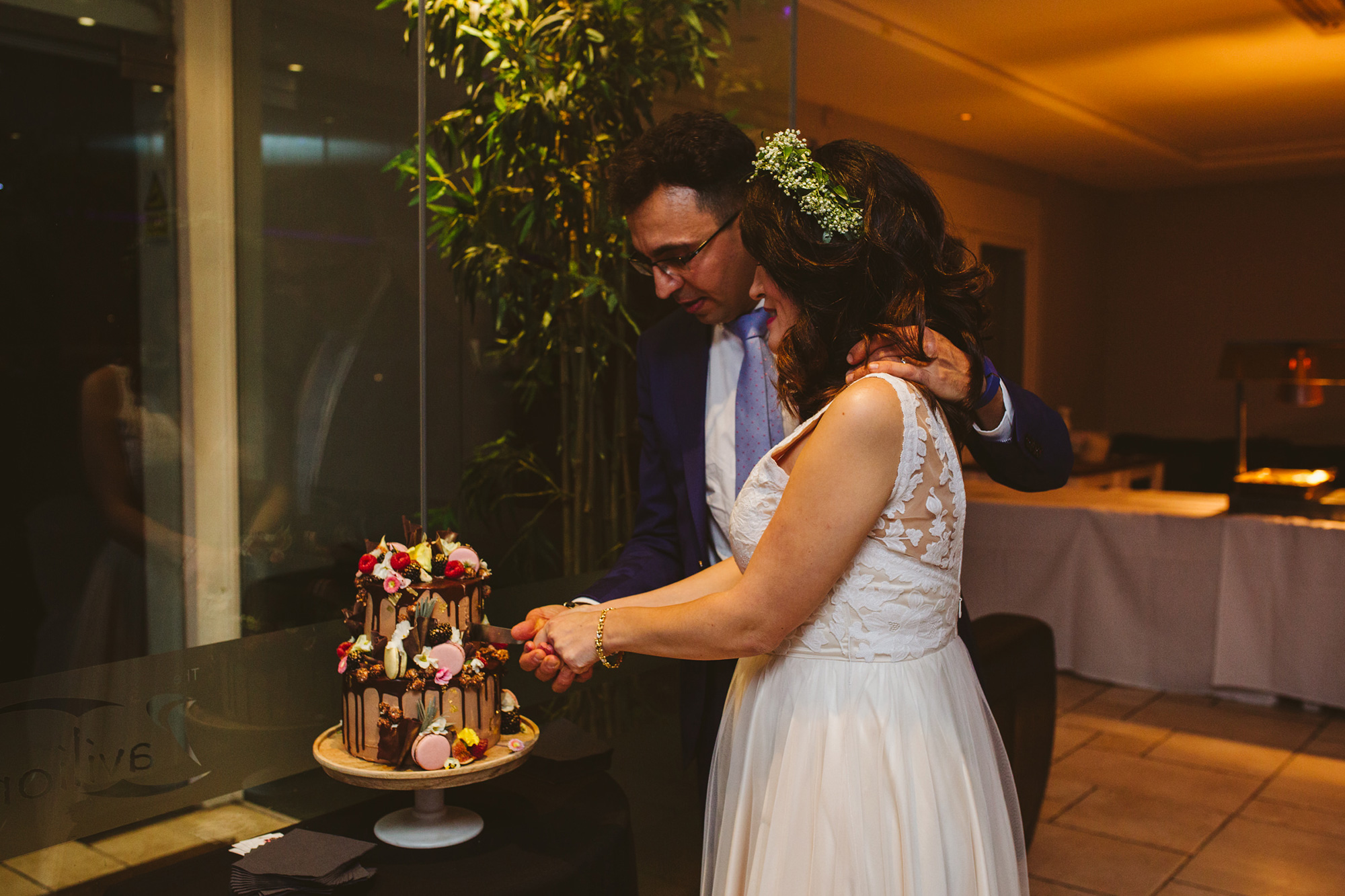 "We did not have a specific design for the venue, the only arrangements that mattered were lots of flowers and some twinkly lights in the event room," says Roberta.