Farrah Somani and Karim Bhanji's spring wedding signalled a fresh beginning for the headstrong pair.
Farrah, 36, says she first met Karim, 38, after encouragement from a mutual friend.
"Both of us are highly independent, headstrong individuals so it was a surprise, even for us, with how our initial chemistry quickly turned into a bond of friendship and love," she says.
"It was therefore apt for us to have a spring wedding; a perfect way to highlight a new beginning and start of a special union between two very independent people!"
The Hitchin, Hertfordshire pair celebrated their love, as well as their Indian heritage, at their cultural wedding on April 4, 2015.
An intimate civil and religious ceremony was held in front of family and close friends at Shendish Manor Hotel, Hertfordshire before 220 guests joined in the reception celebrations.
Not many weddings go exactly to plan, and Farrah realised she had forgotten her sari for the reception at home – 45 minutes away!
"With the help of a faithful friend [whom they've since nicknamed 'Super Phil'!] I got to wear my dress and the reception was only delayed by half an hour, which no one seemed to notice anyway," Farrah recalls.
"We all feasted on a delicious Indian meal and danced the night away. It was certainly a wonderful day to remember."
Photos courtesy of Ravinder Crone Photography.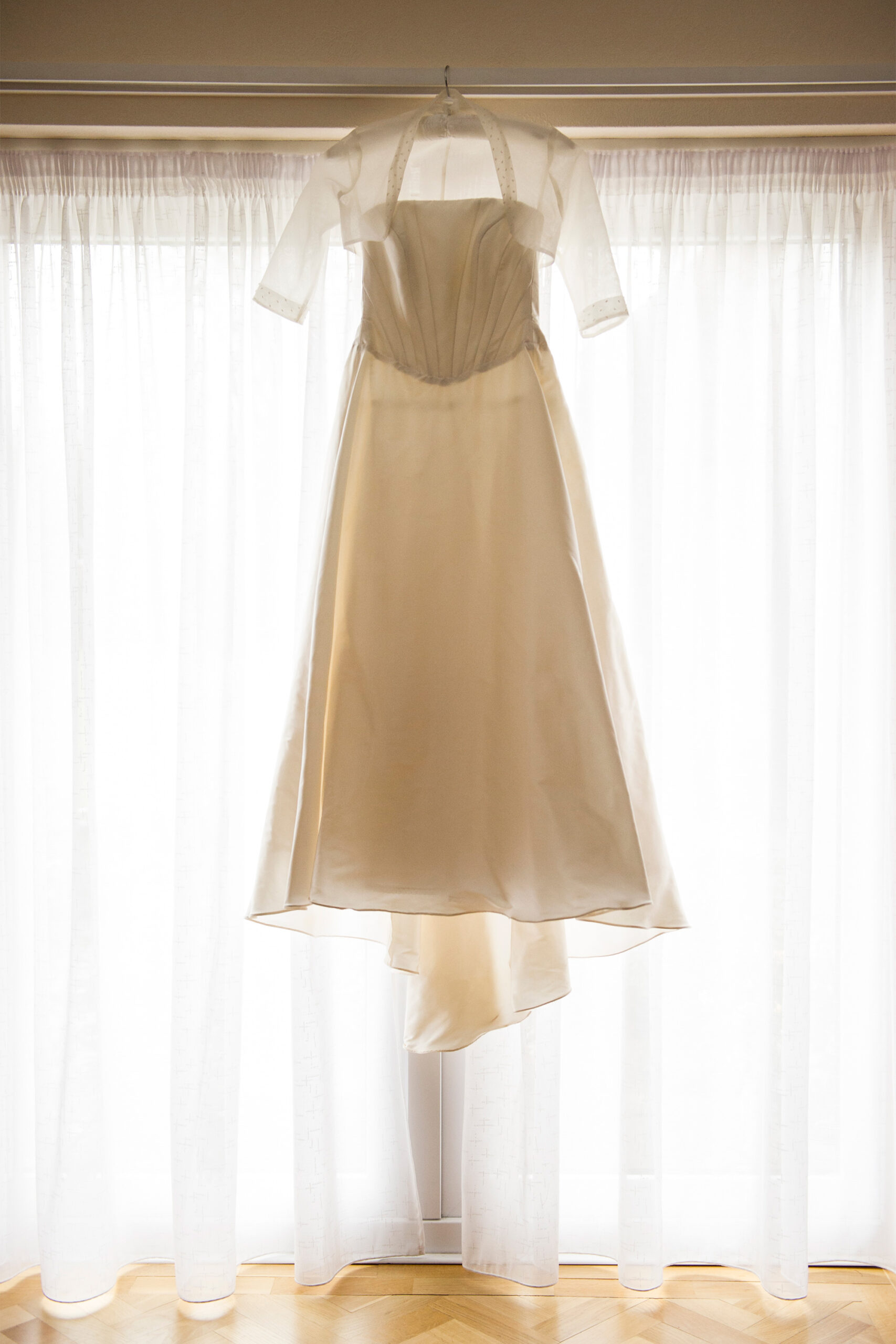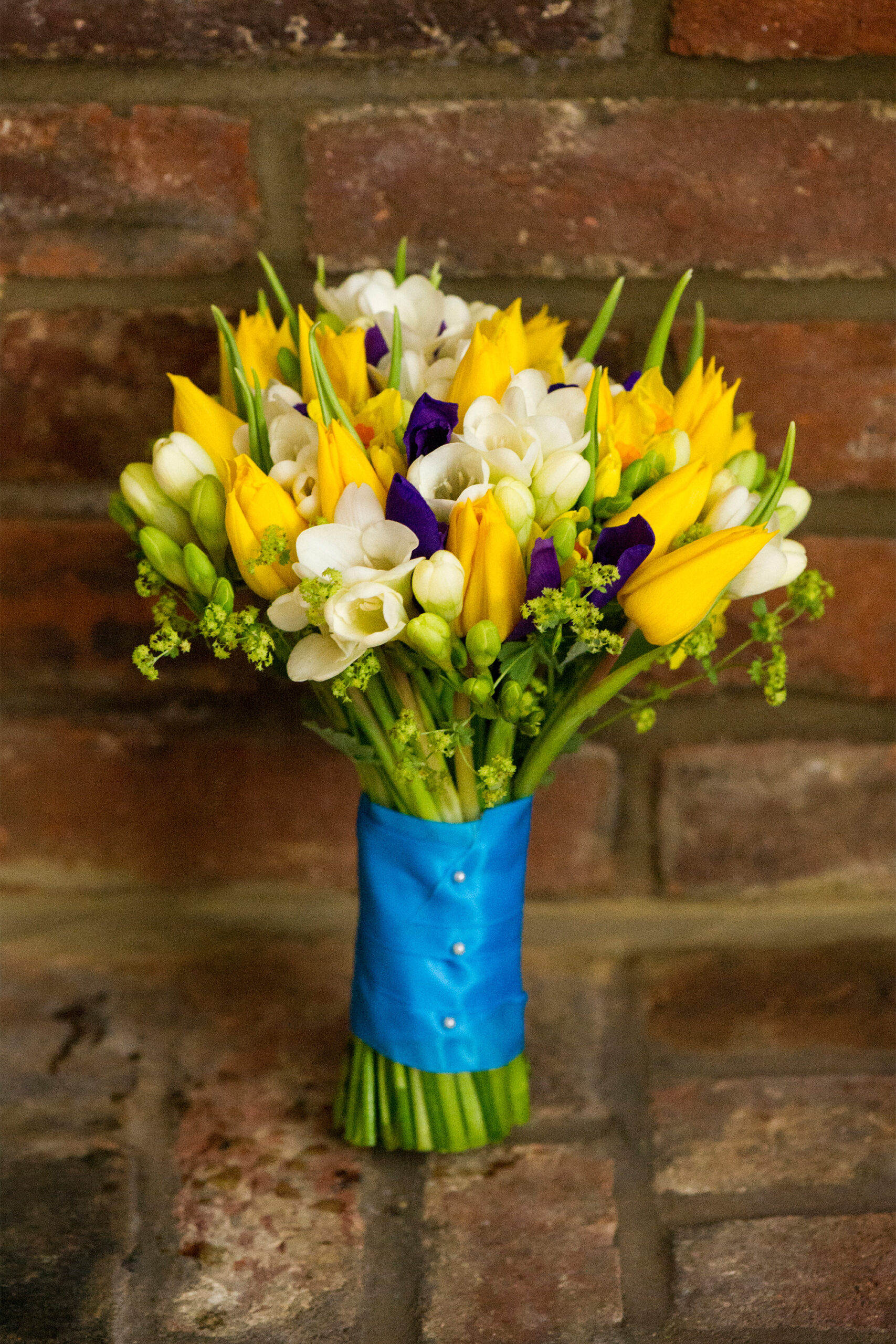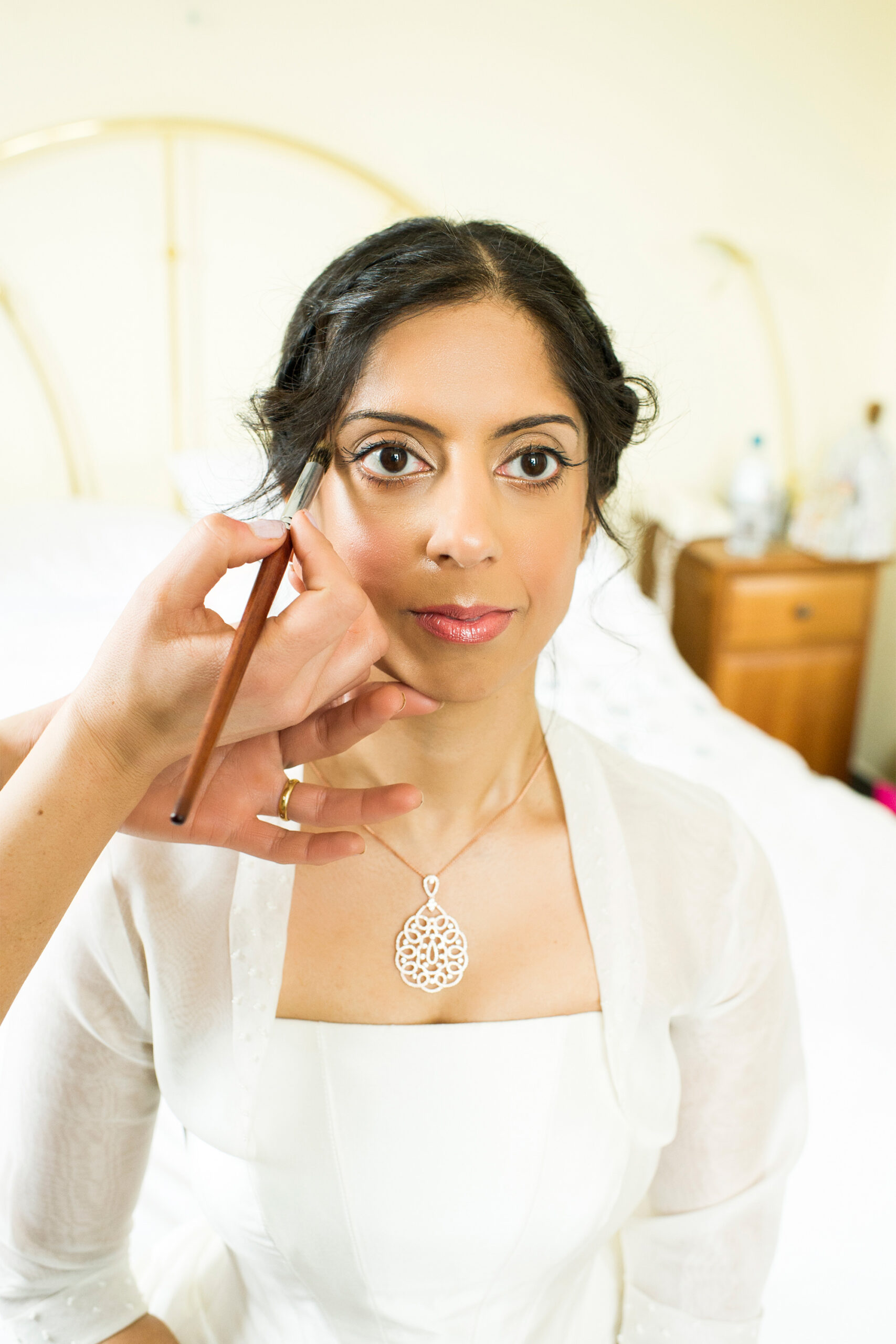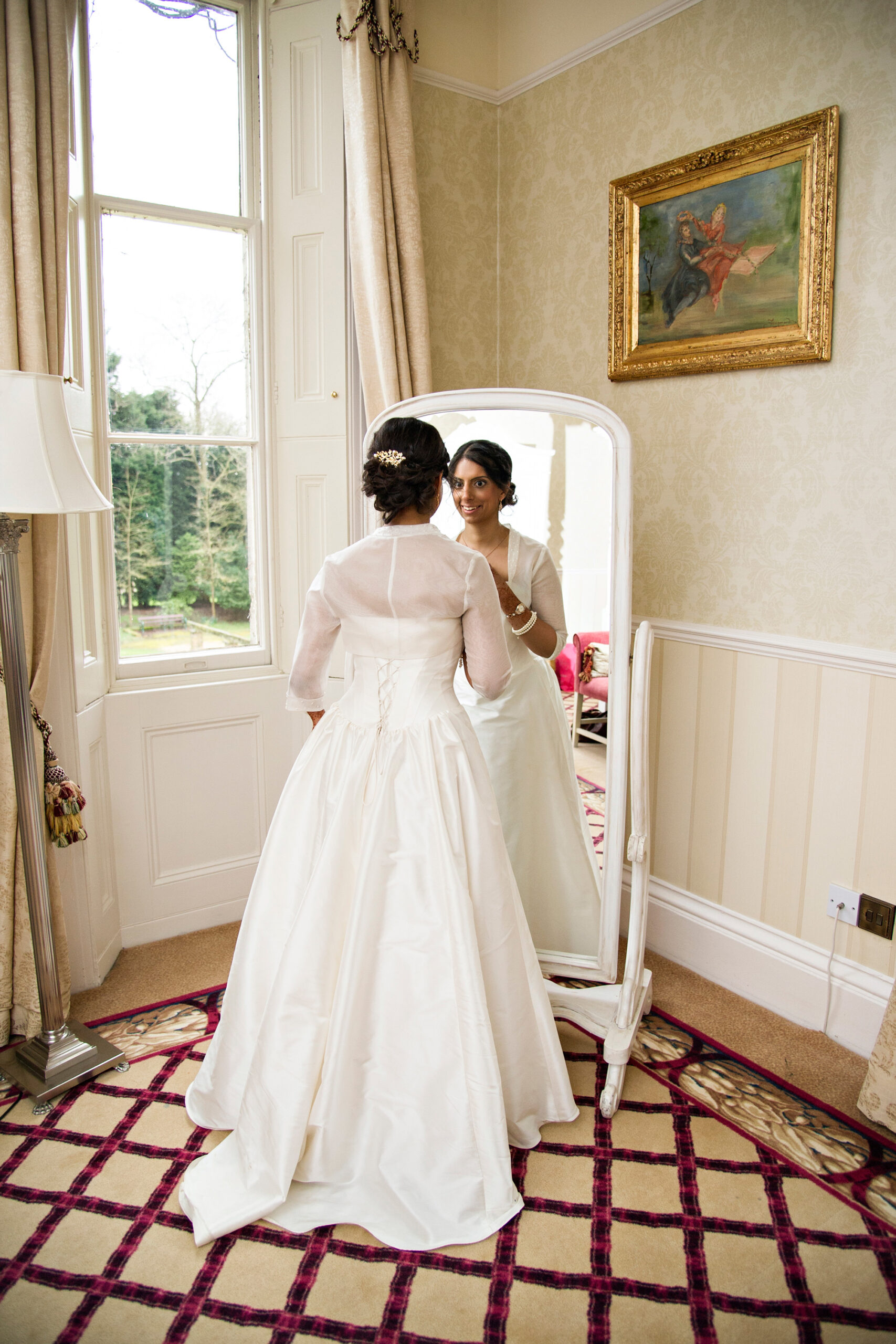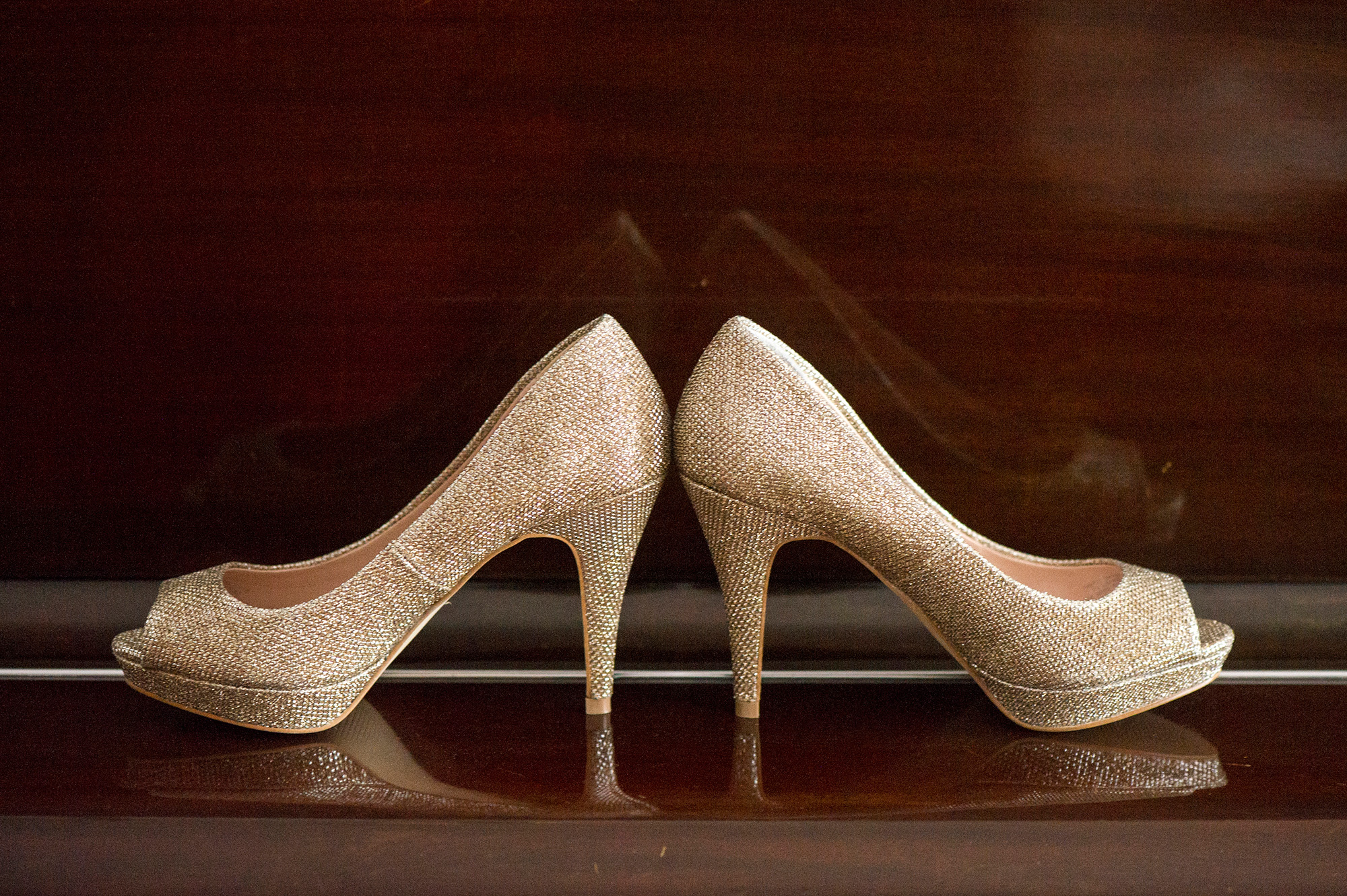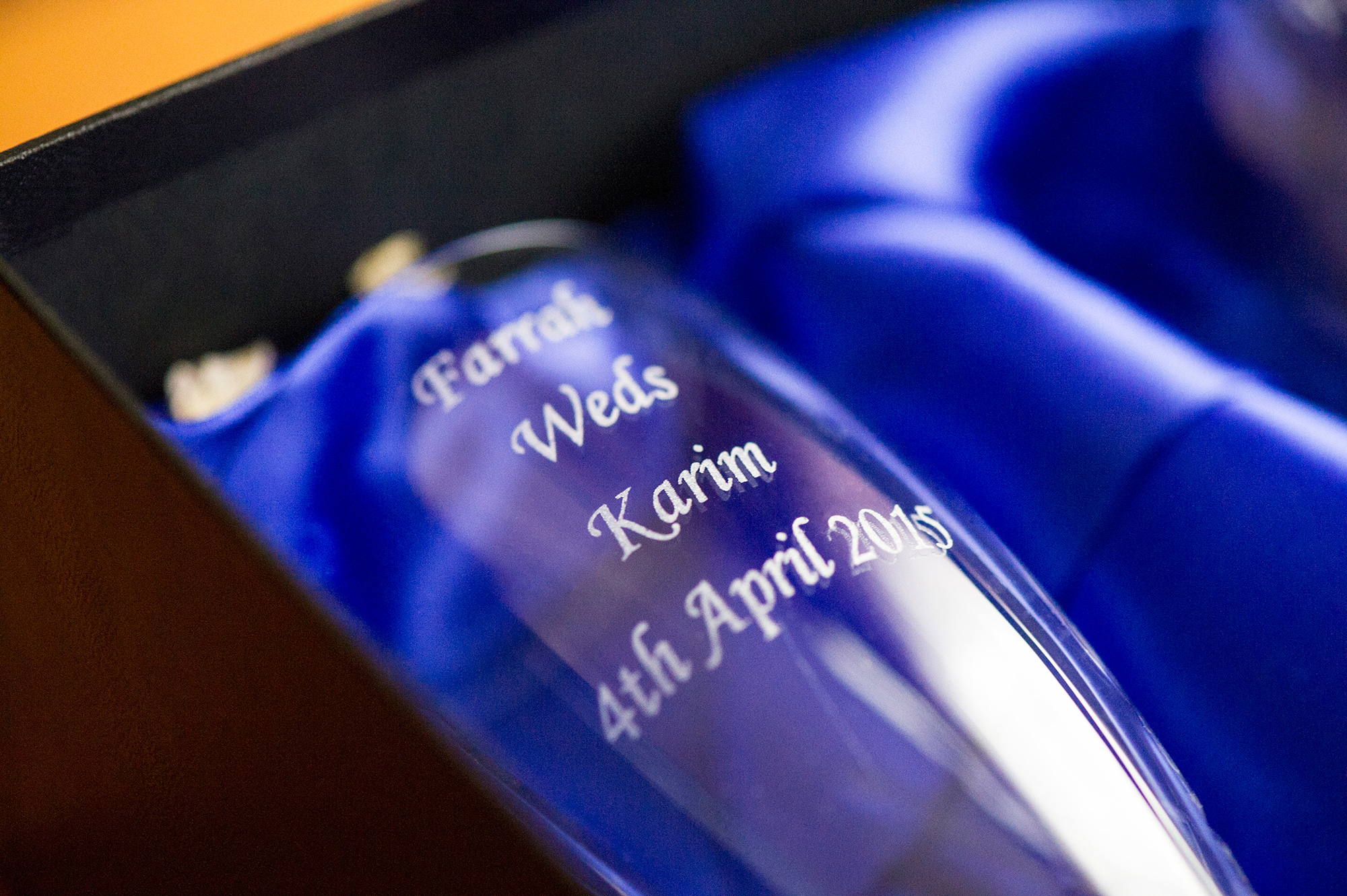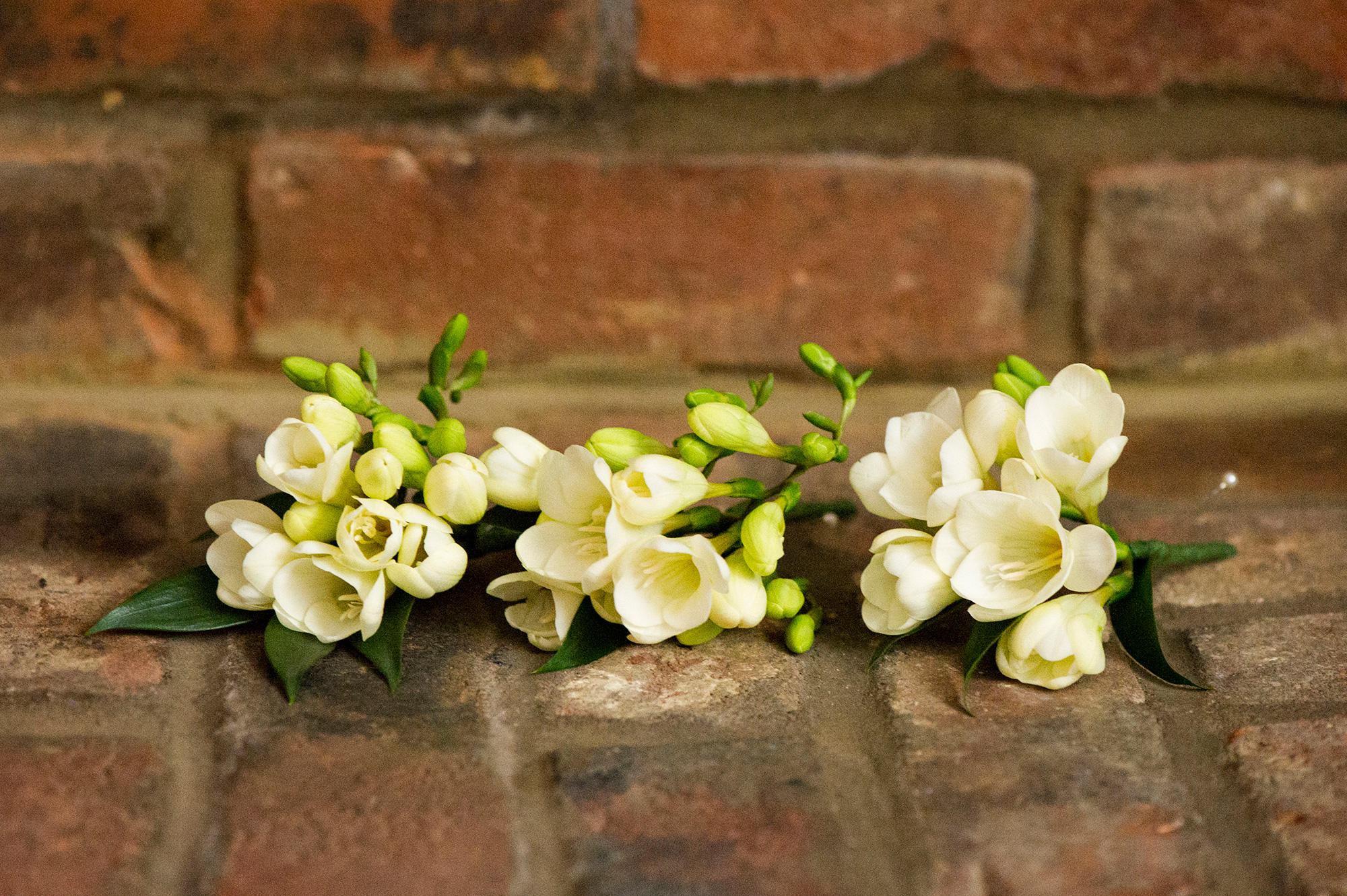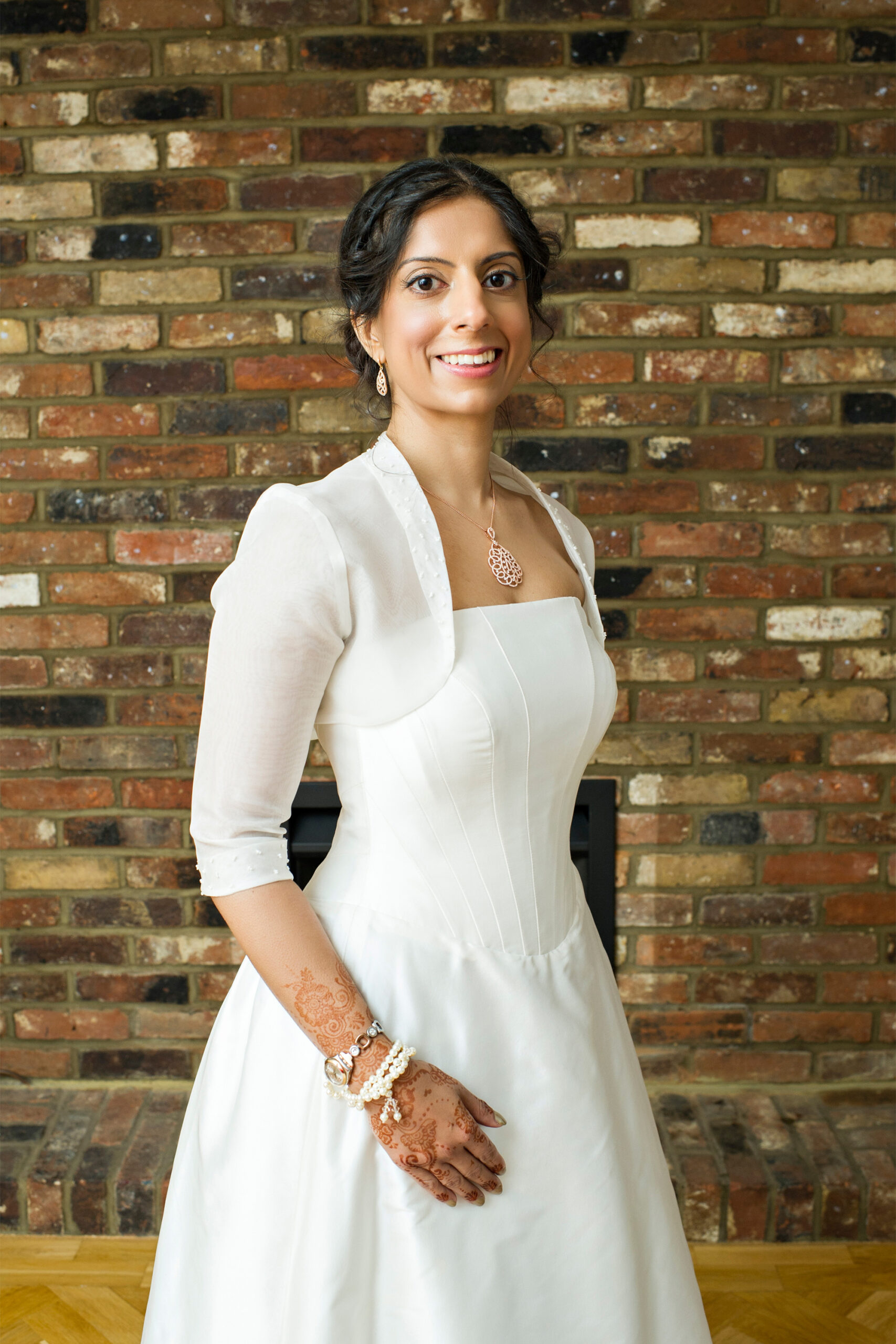 Farrah looked stunning in a Suzanne Neville gown from The White Wardrobe and her classic hair and make-up was styled by Chloe Hiskett.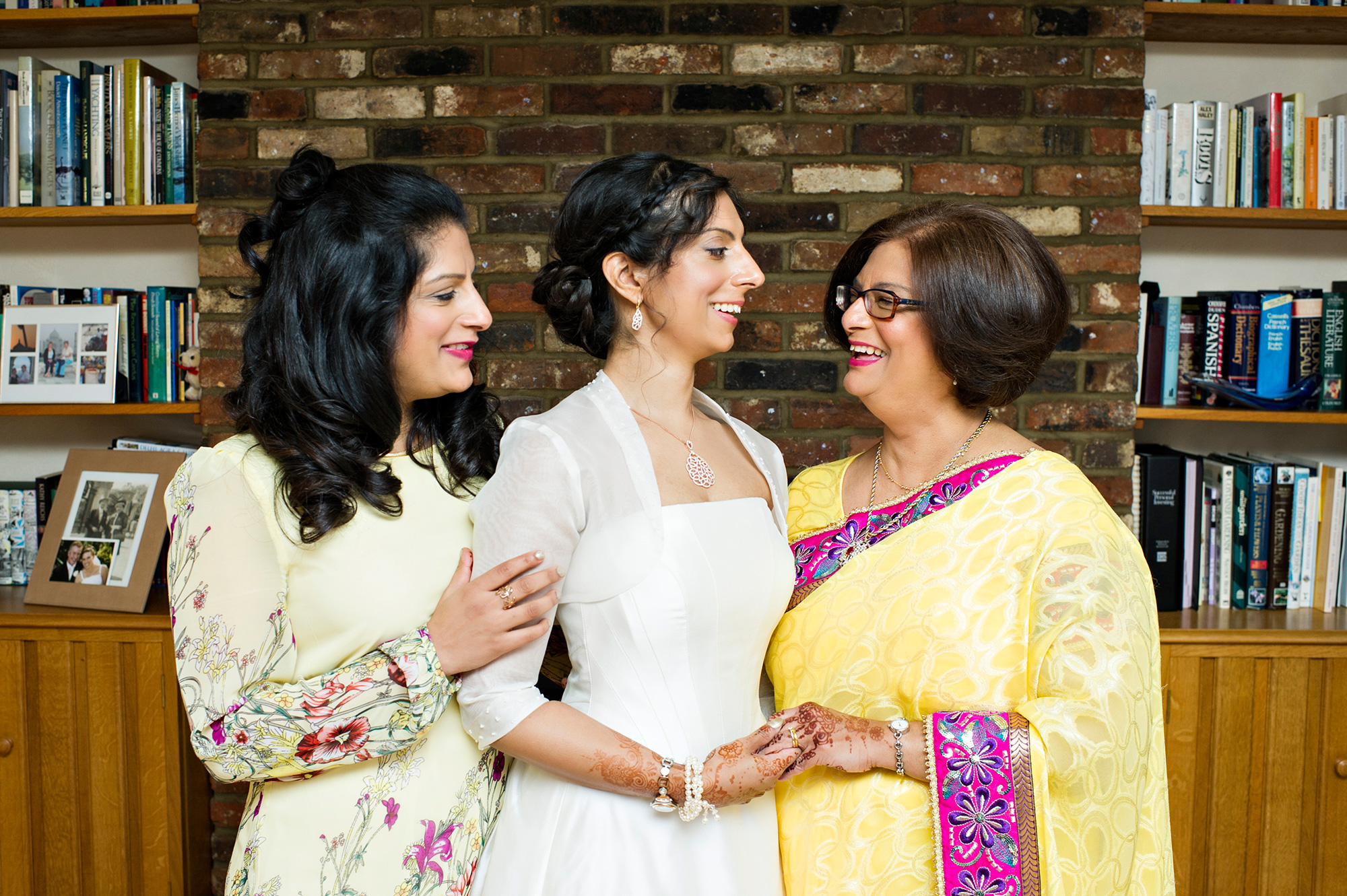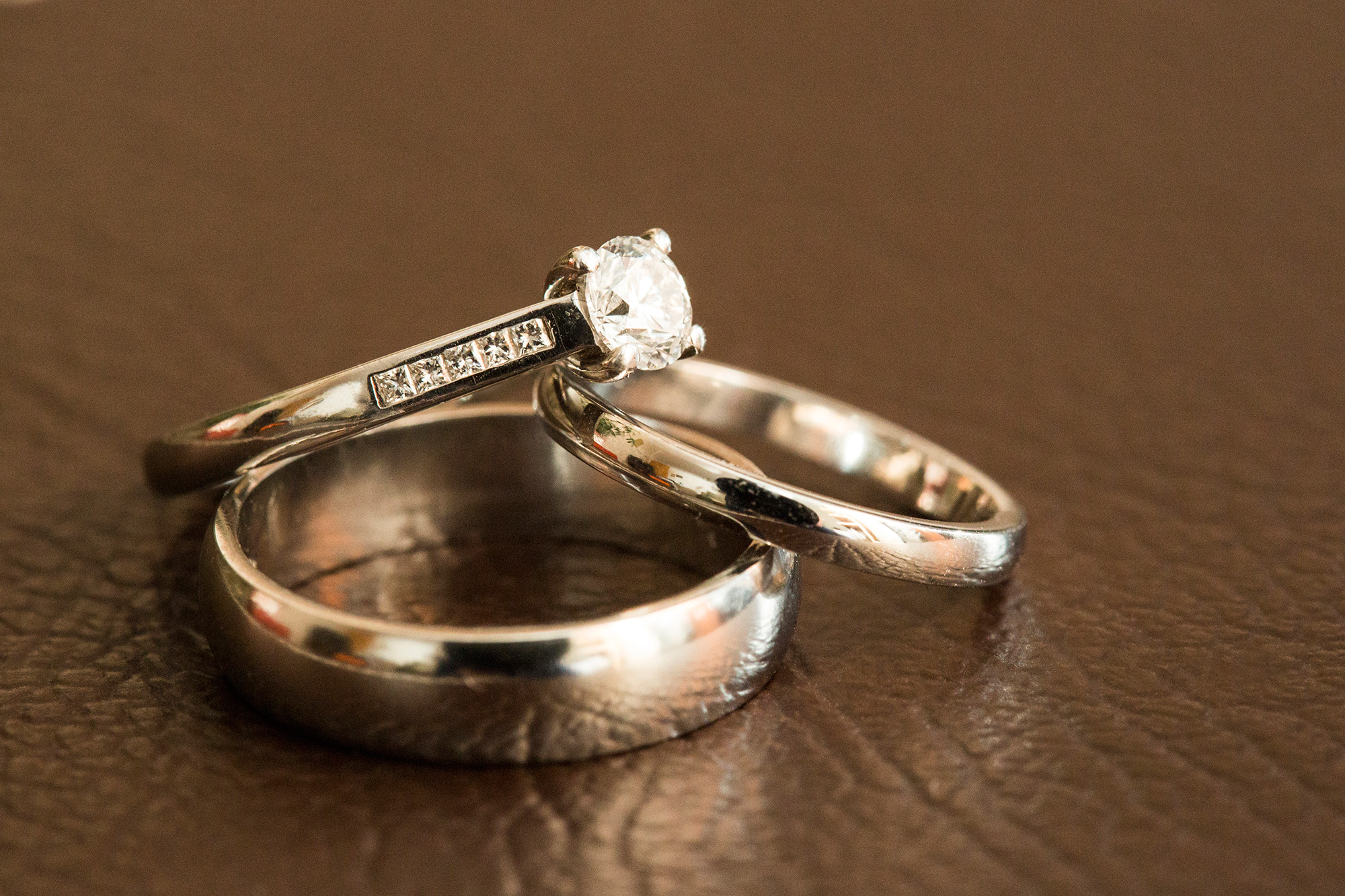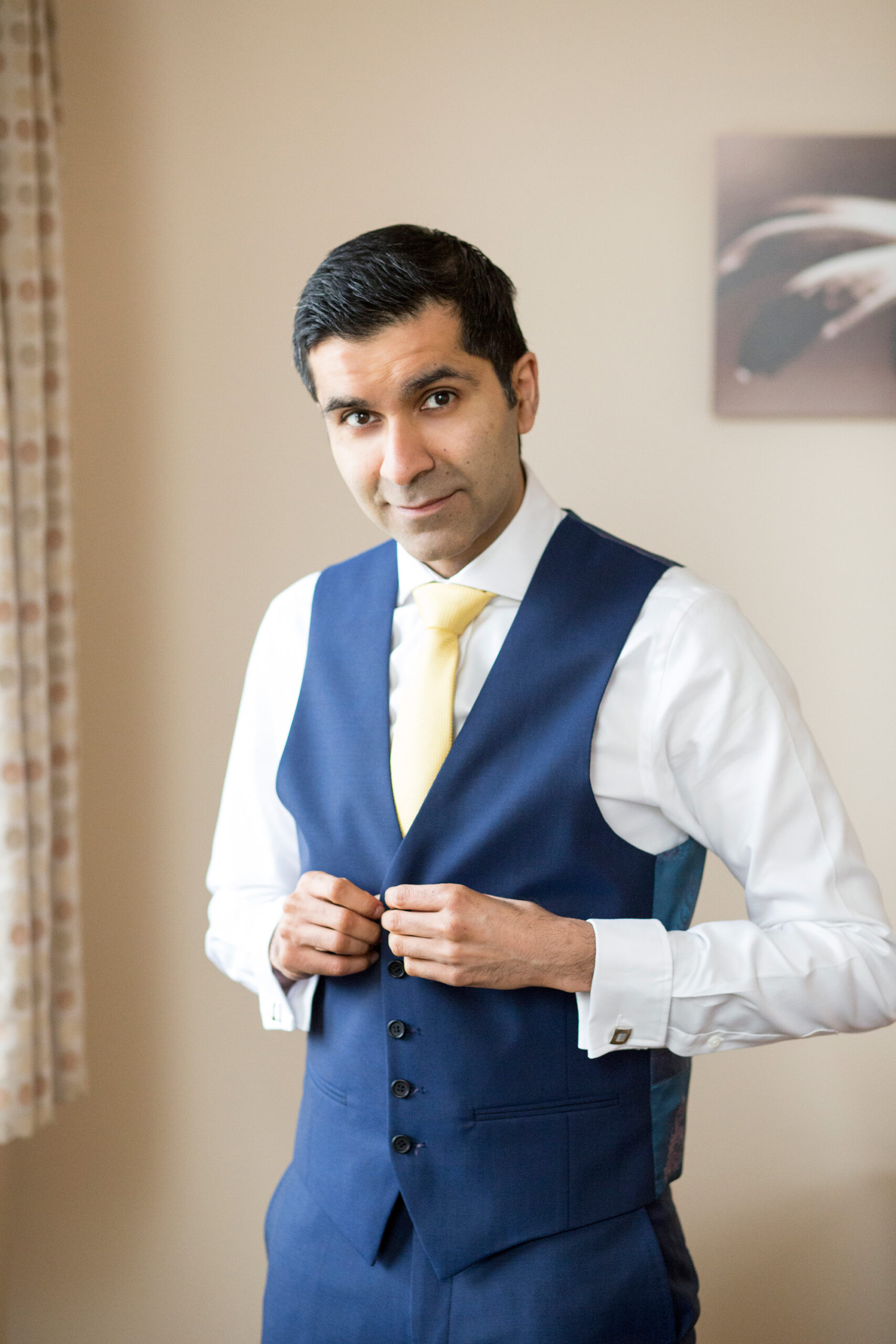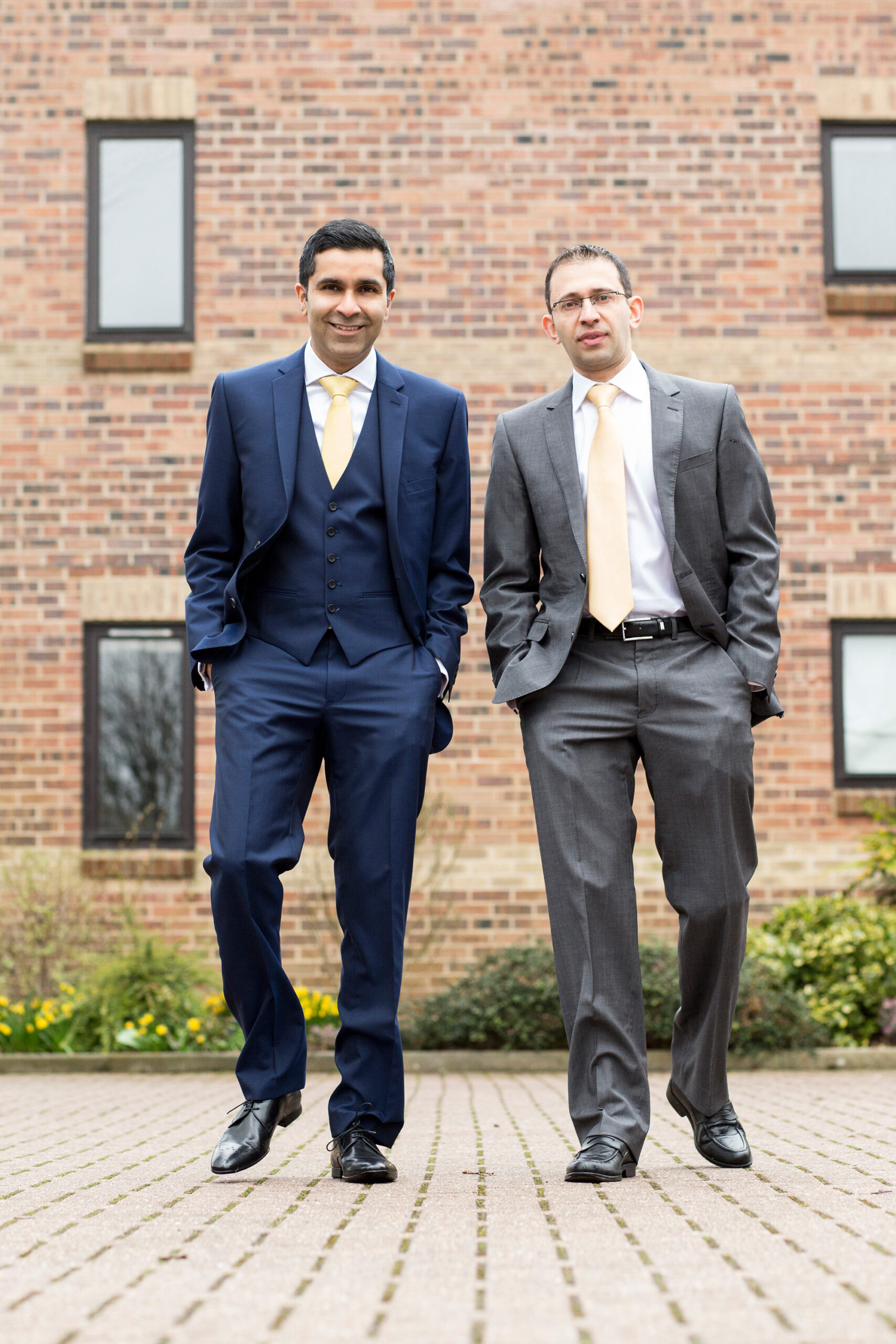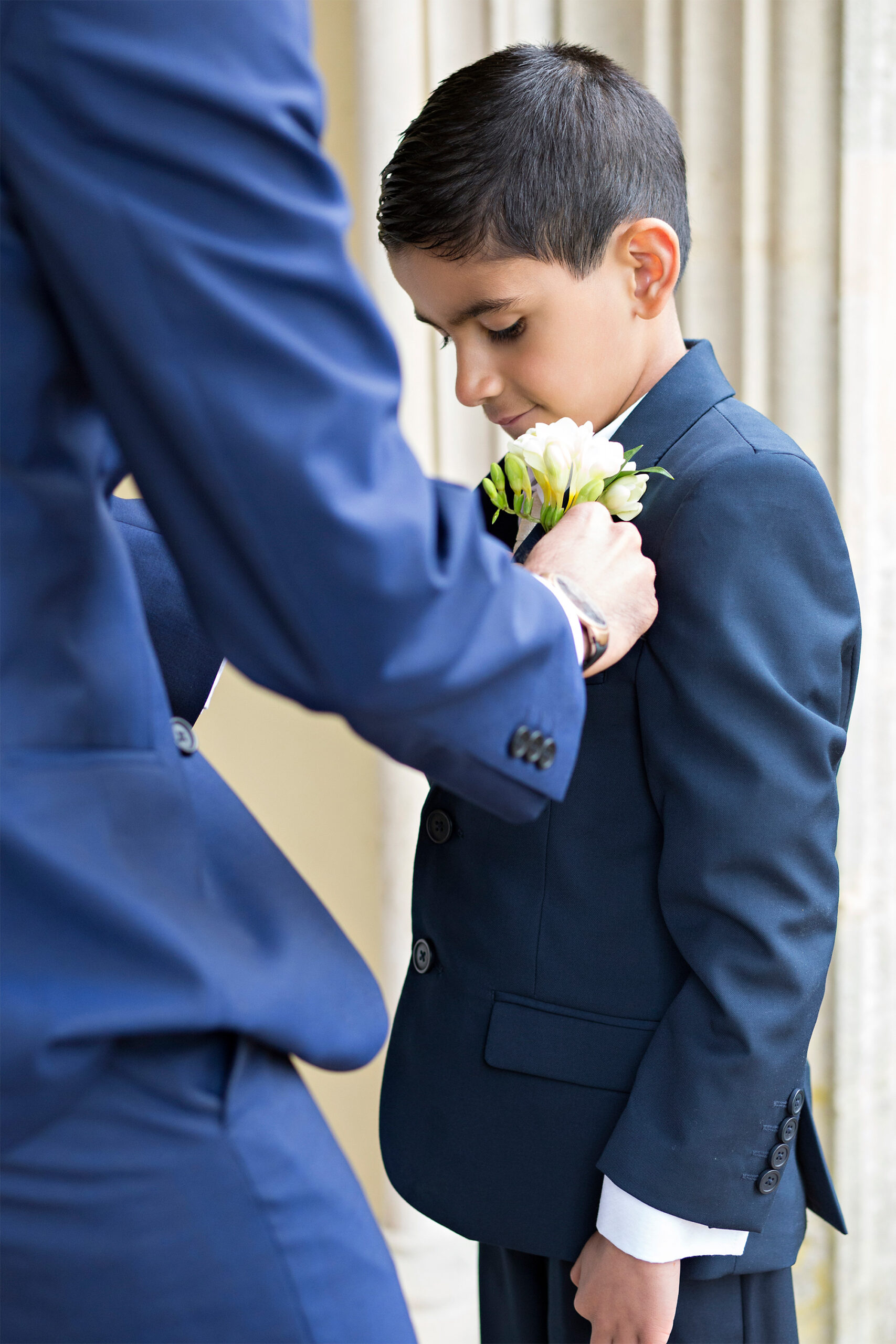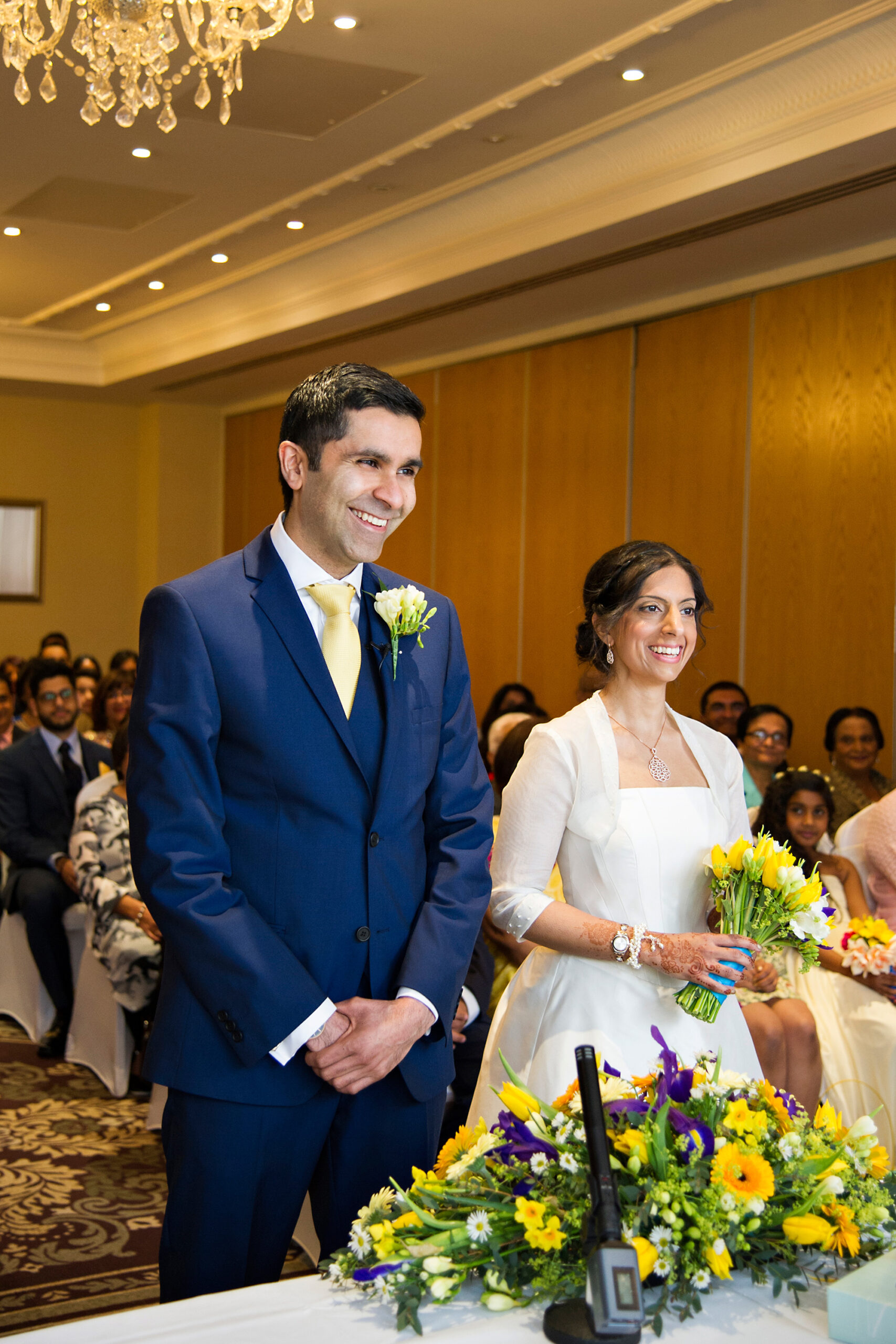 Farrah's bright yellow, white and purple wedding bouquet set the spring colour tones for the day.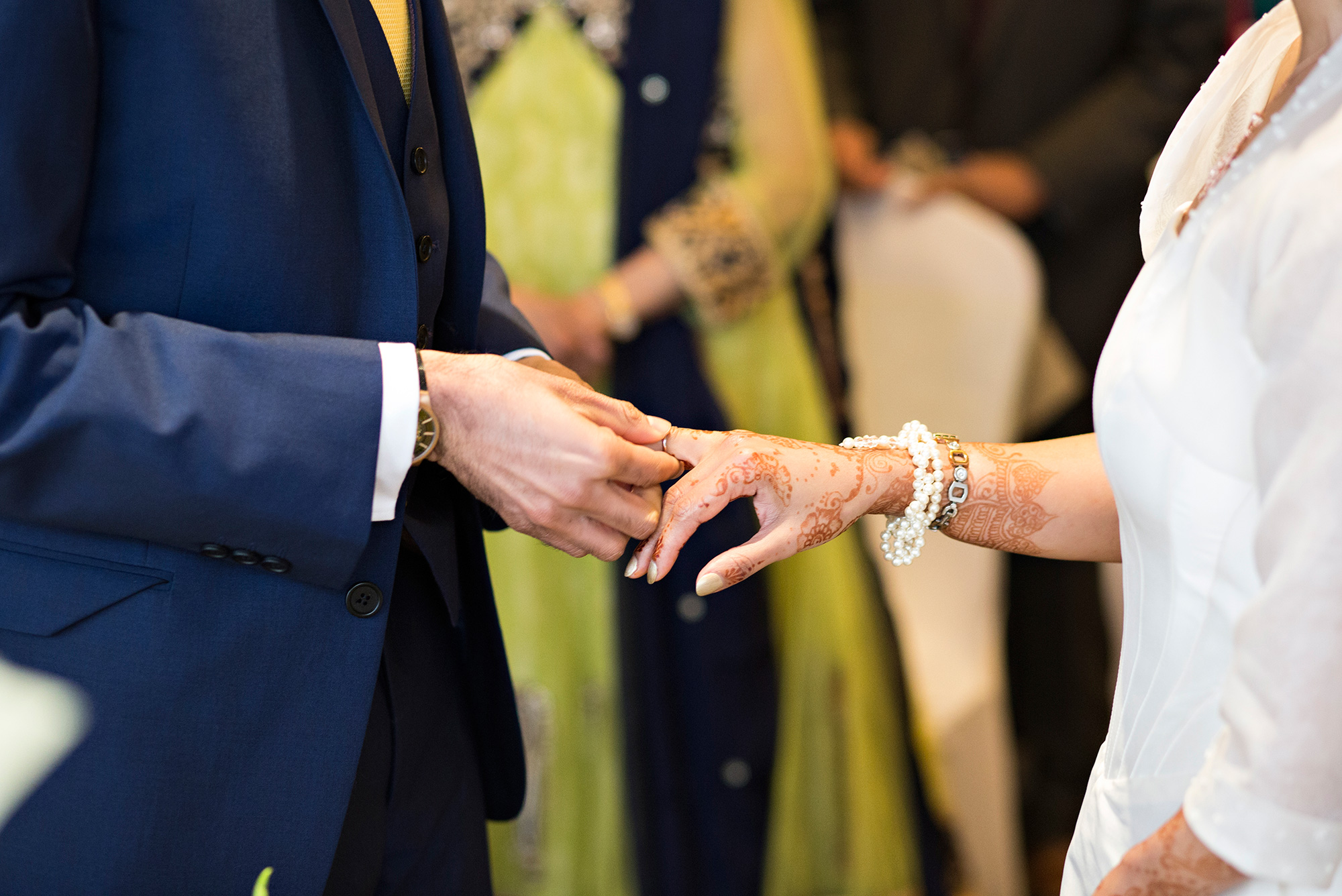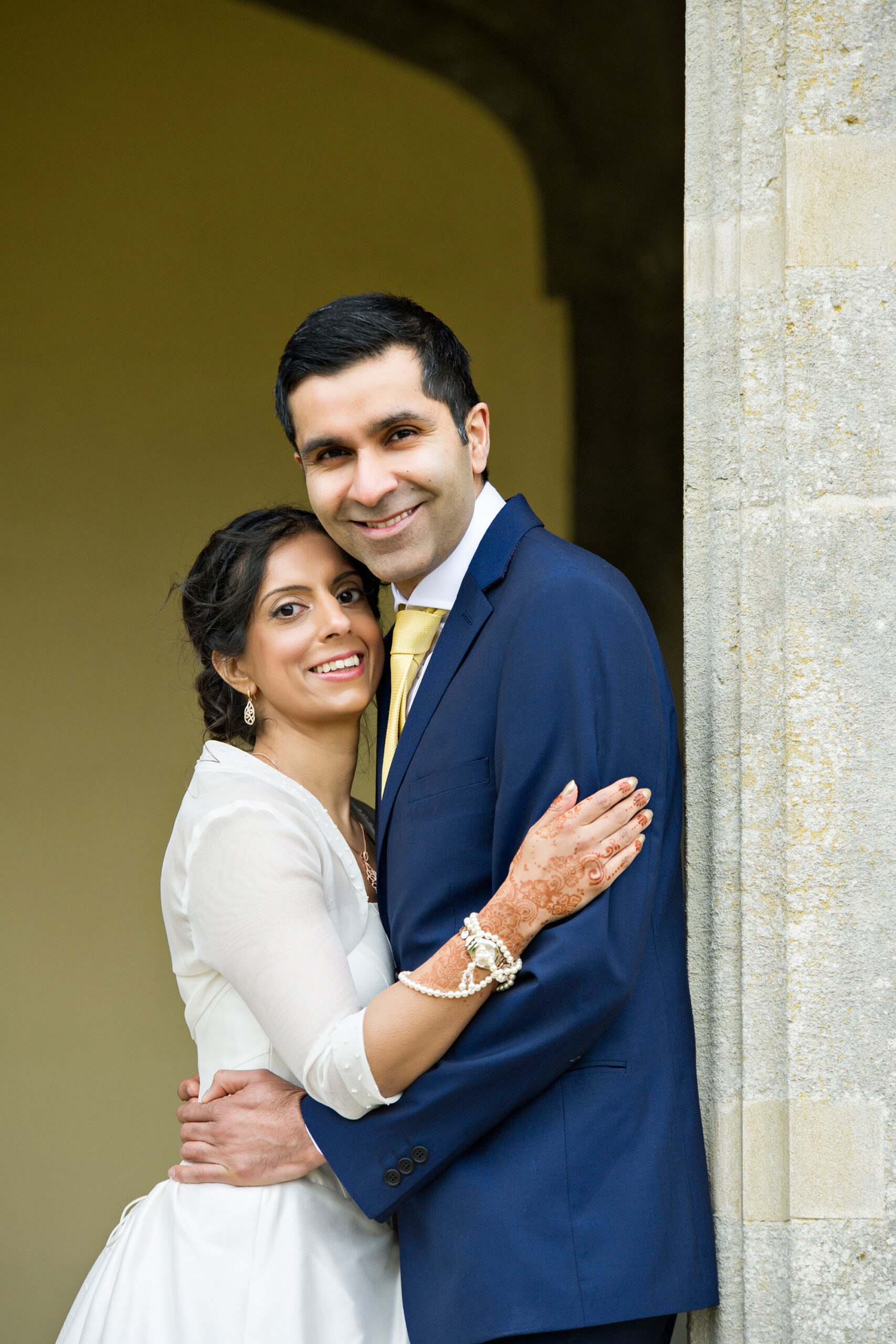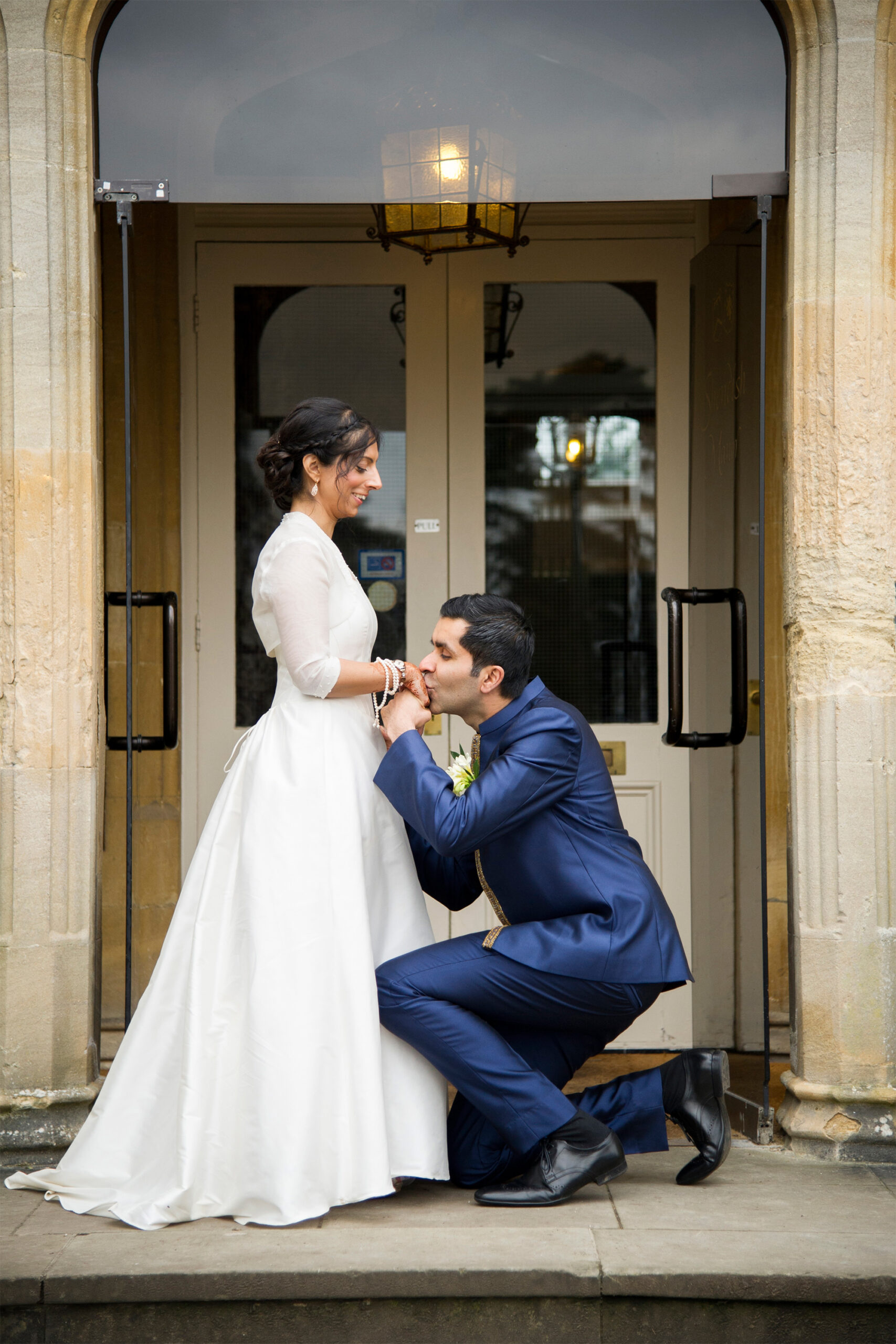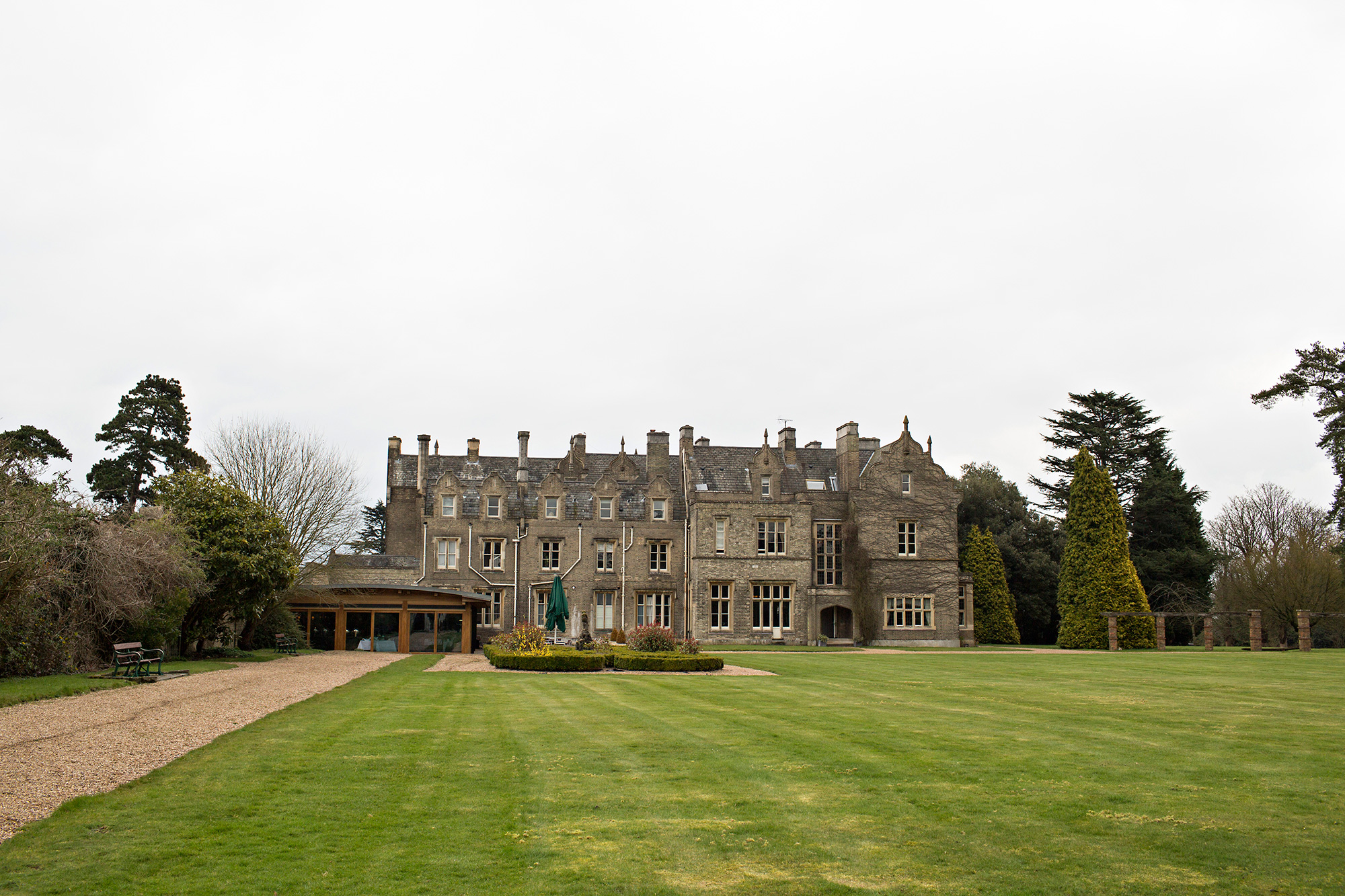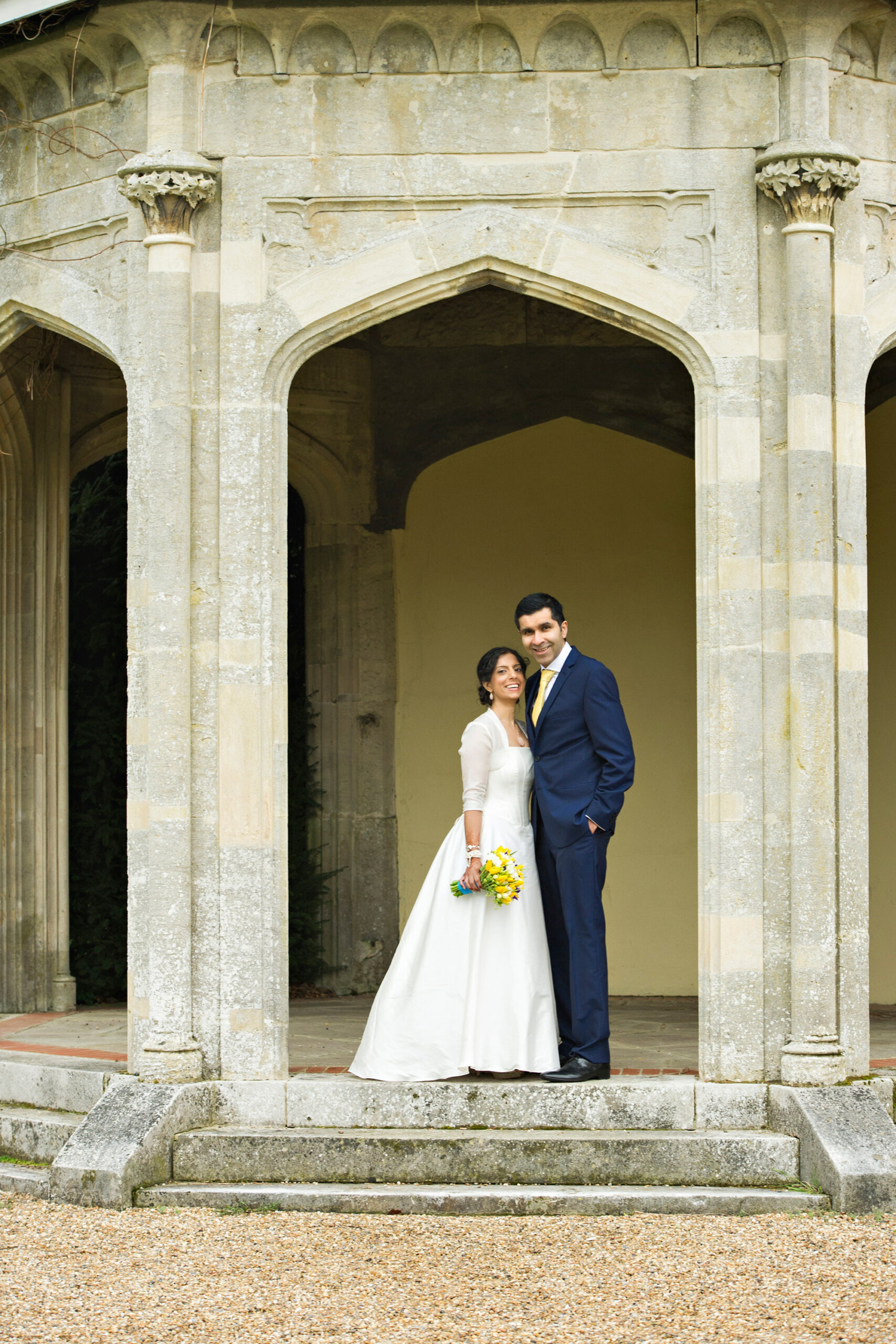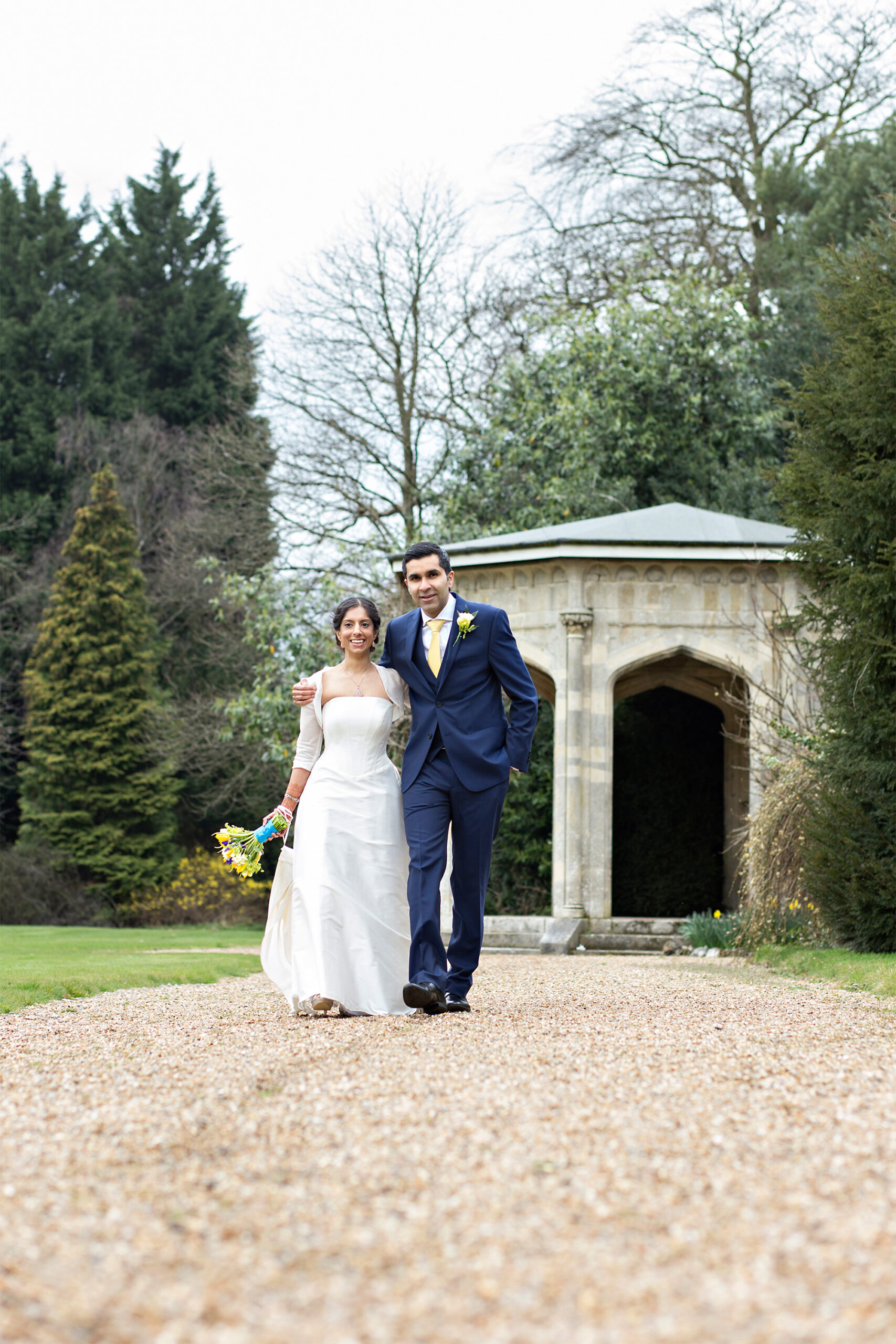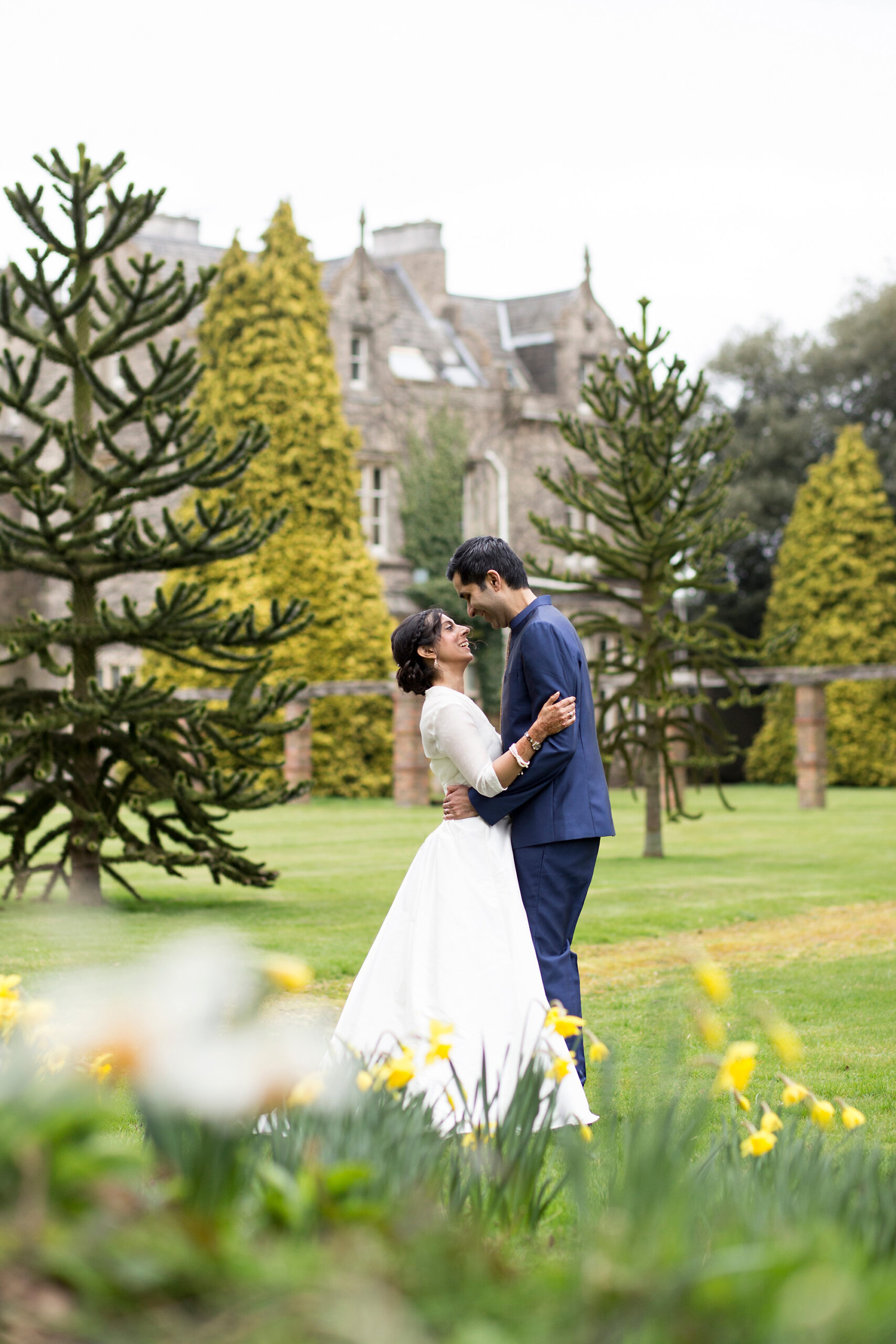 Farrah's strapless wedding gown perfectly suited her simple, elegant style.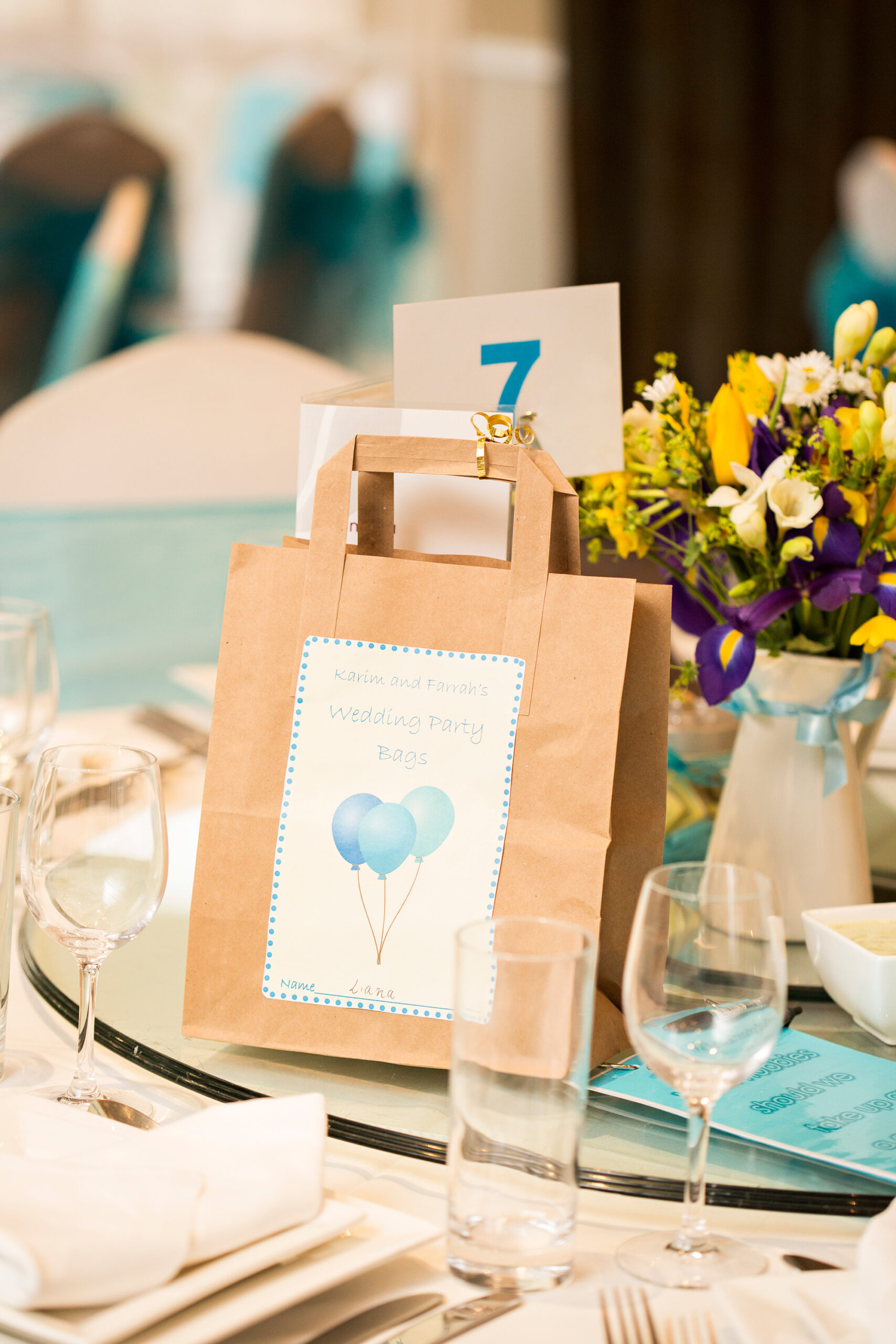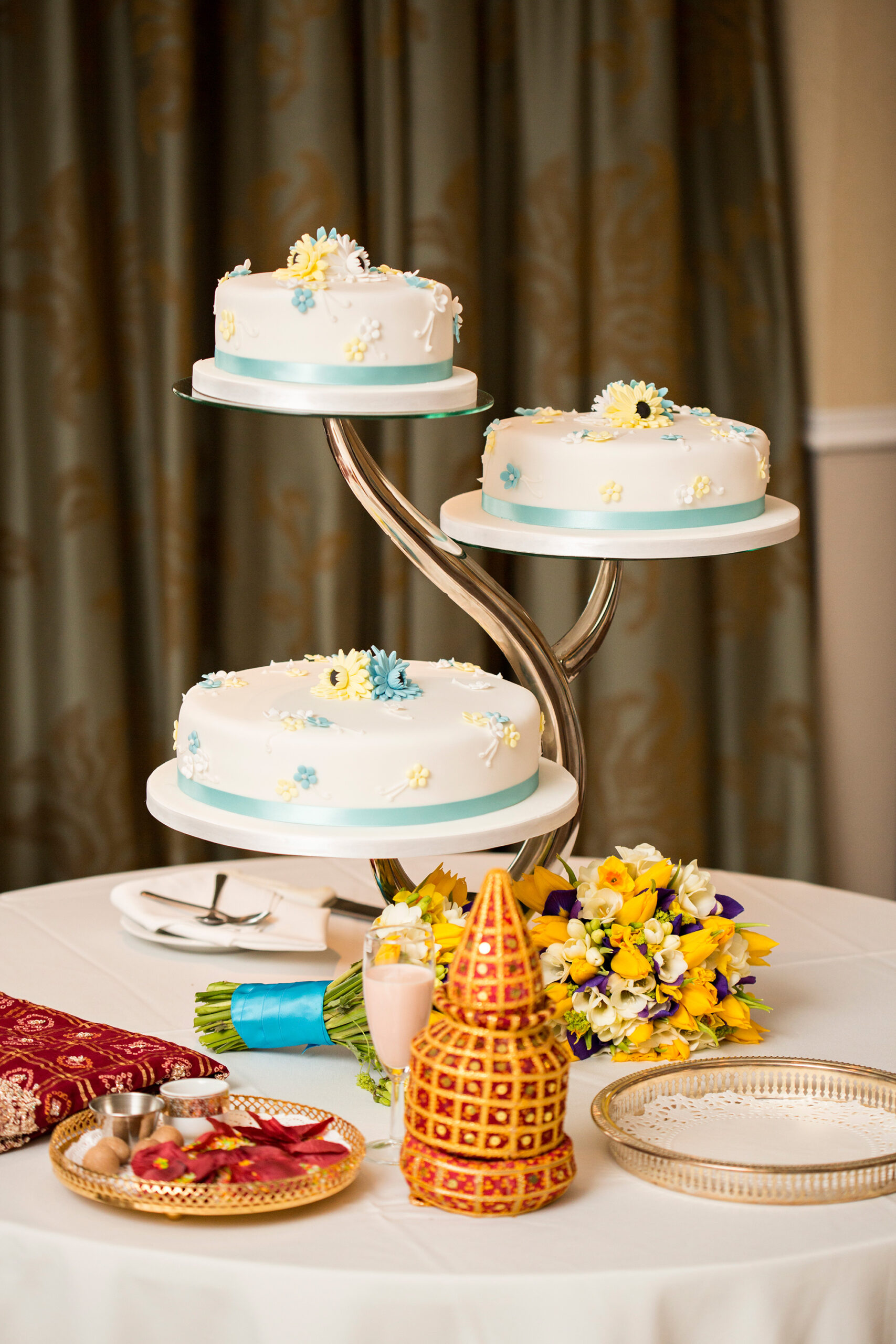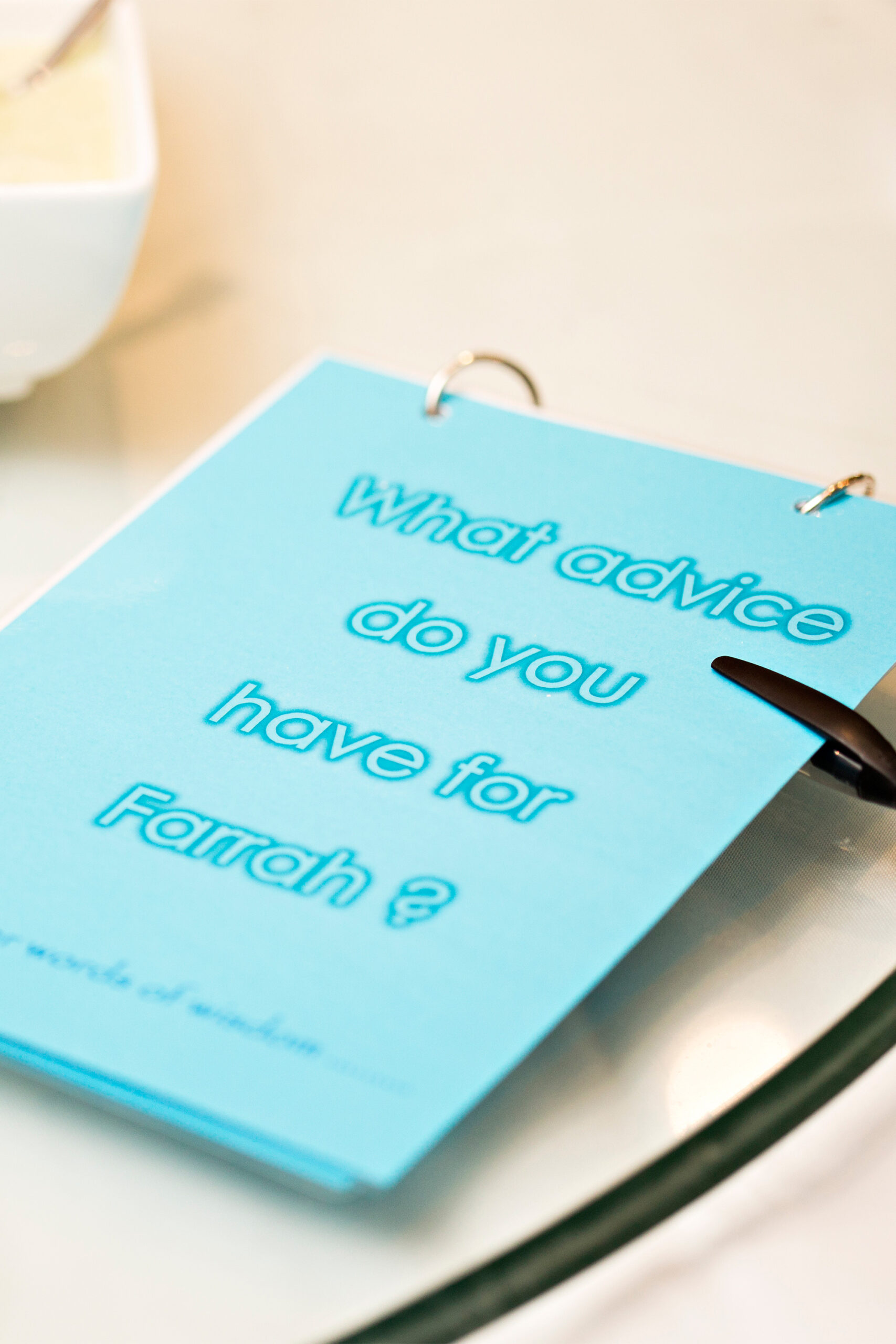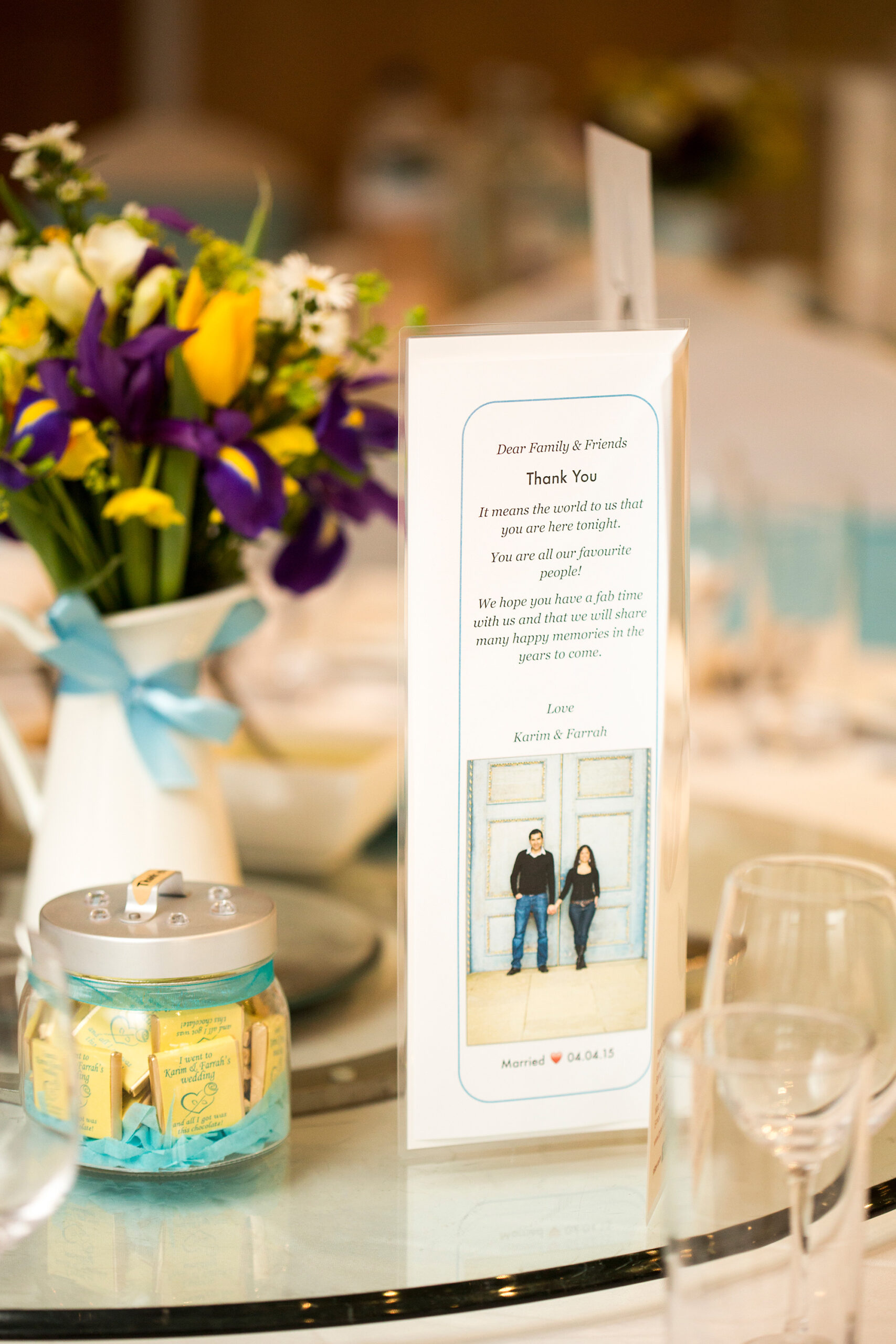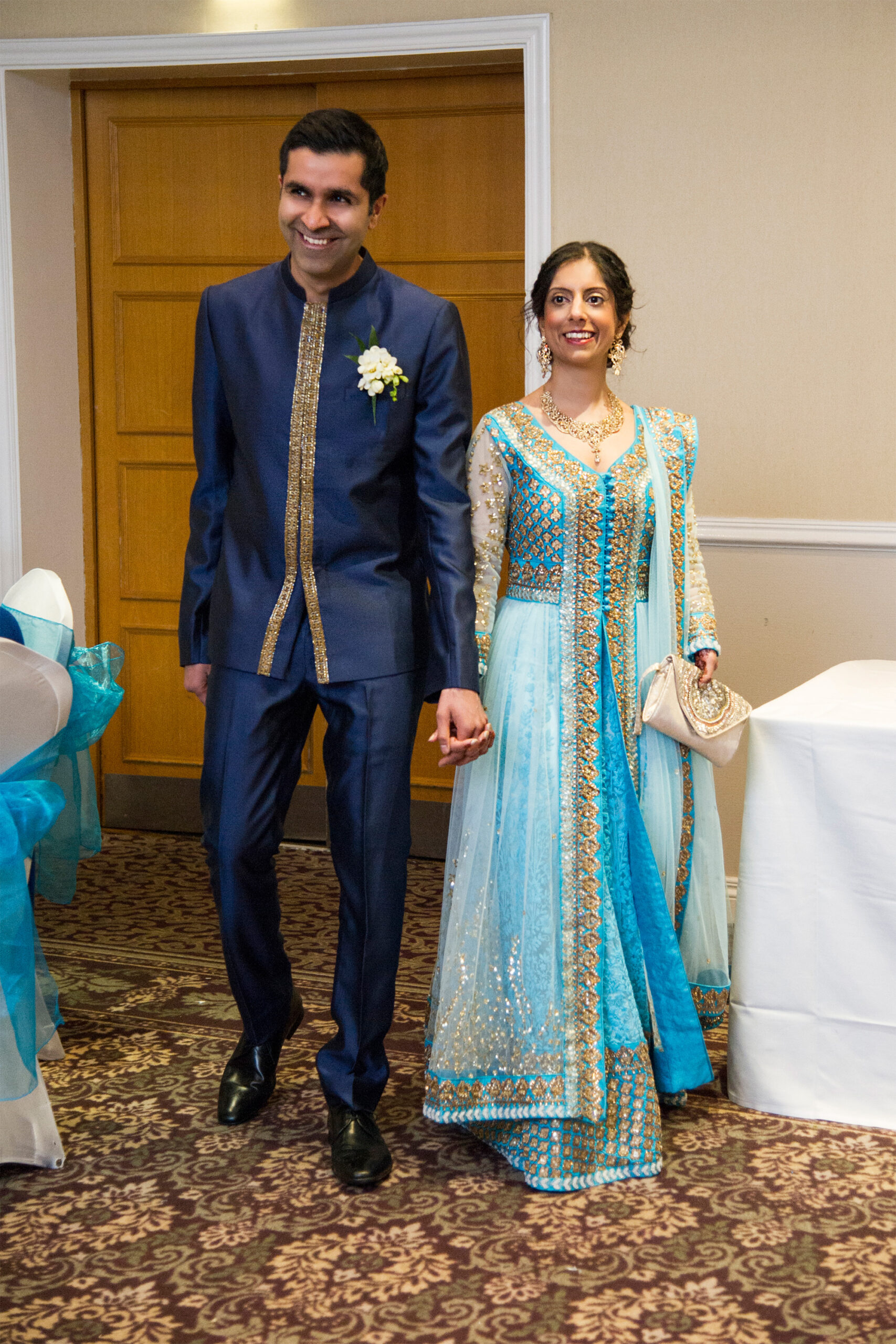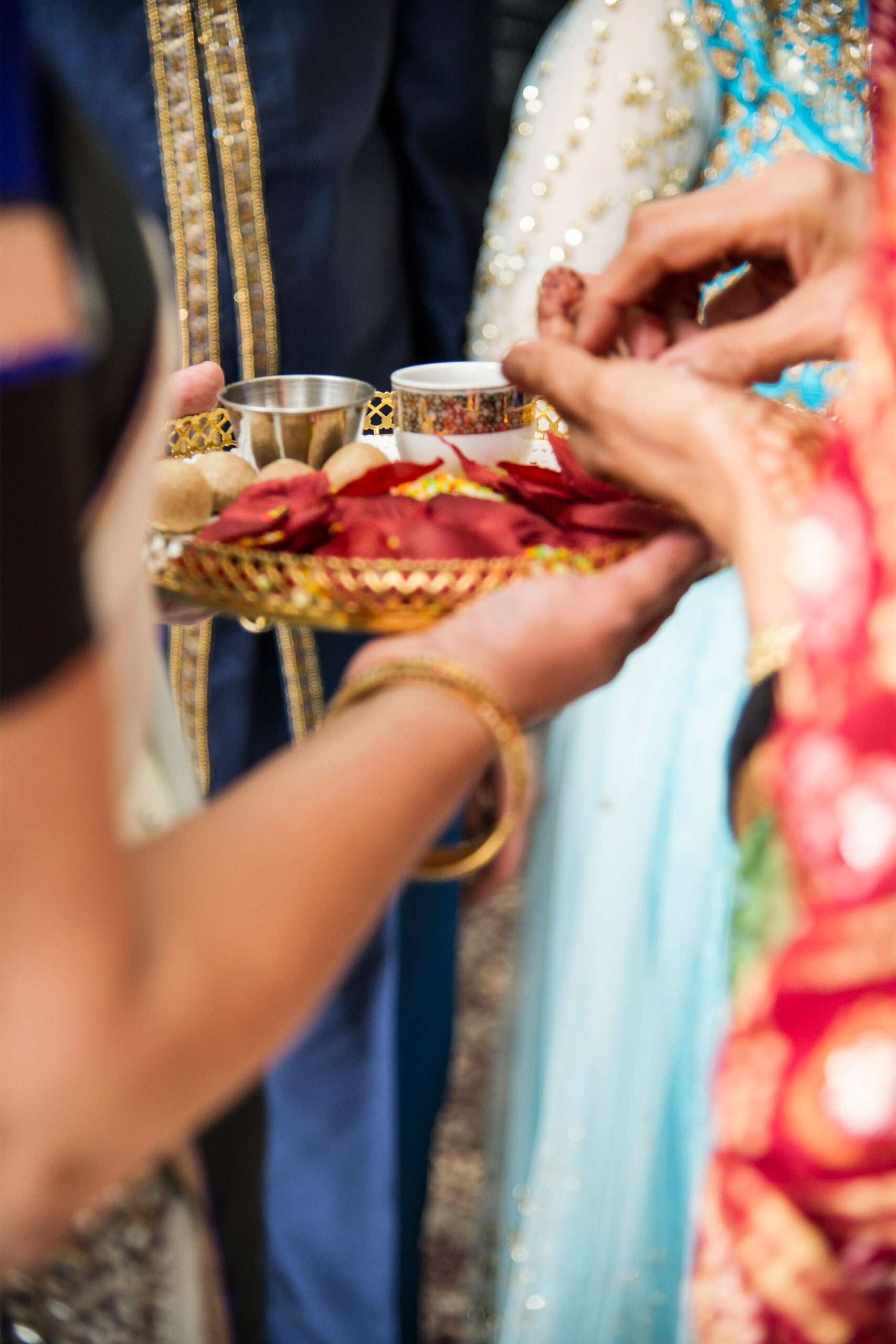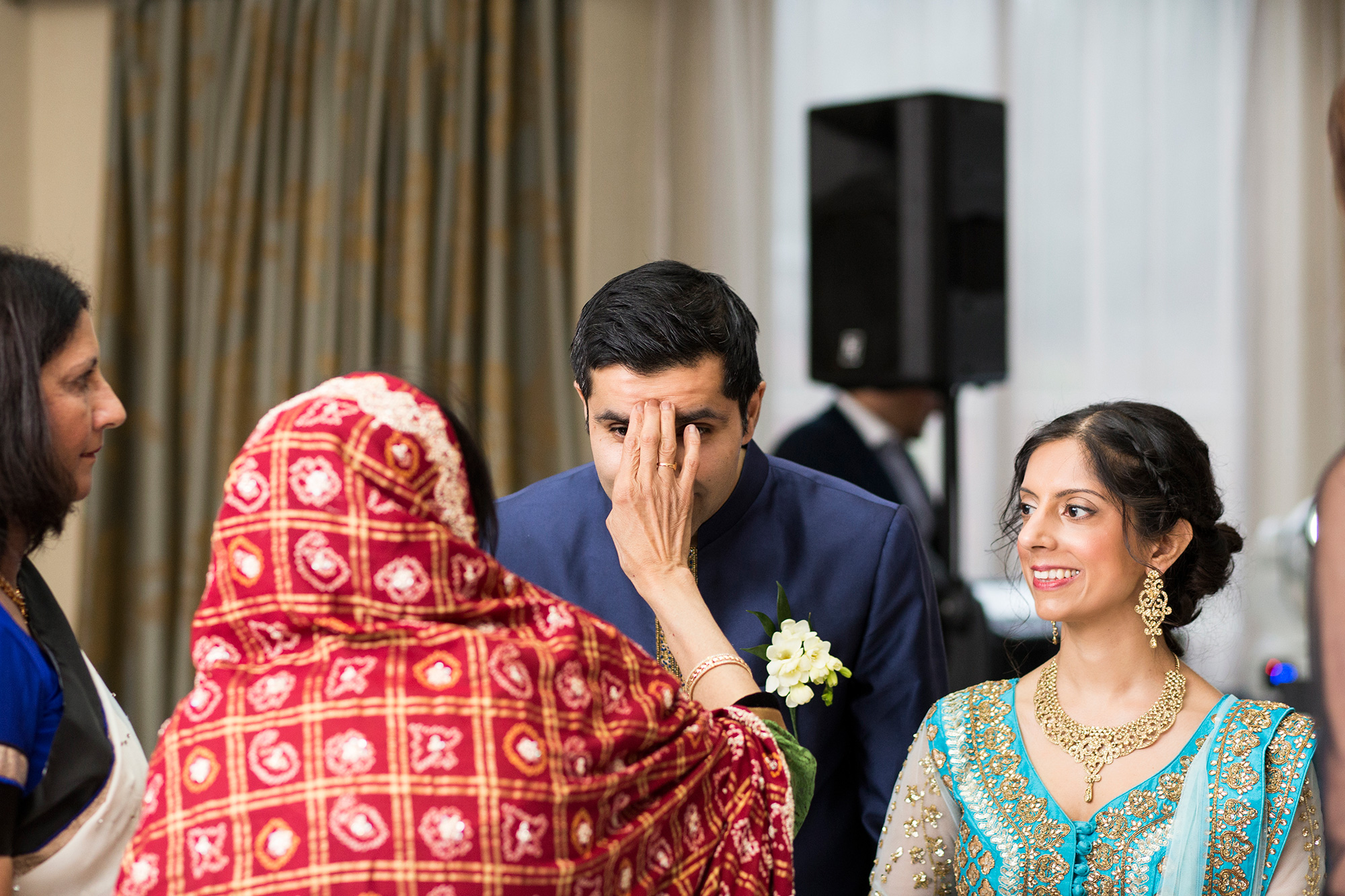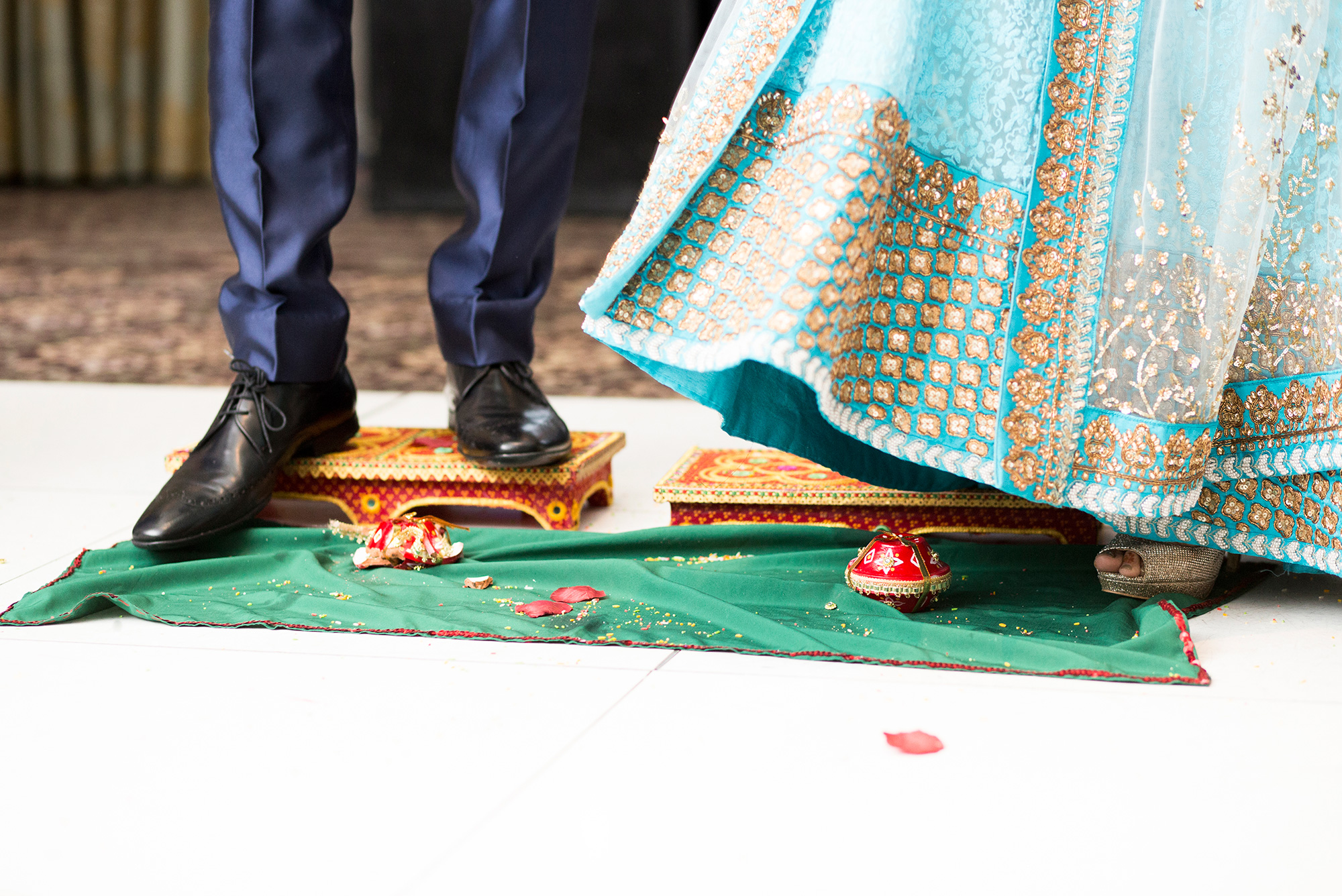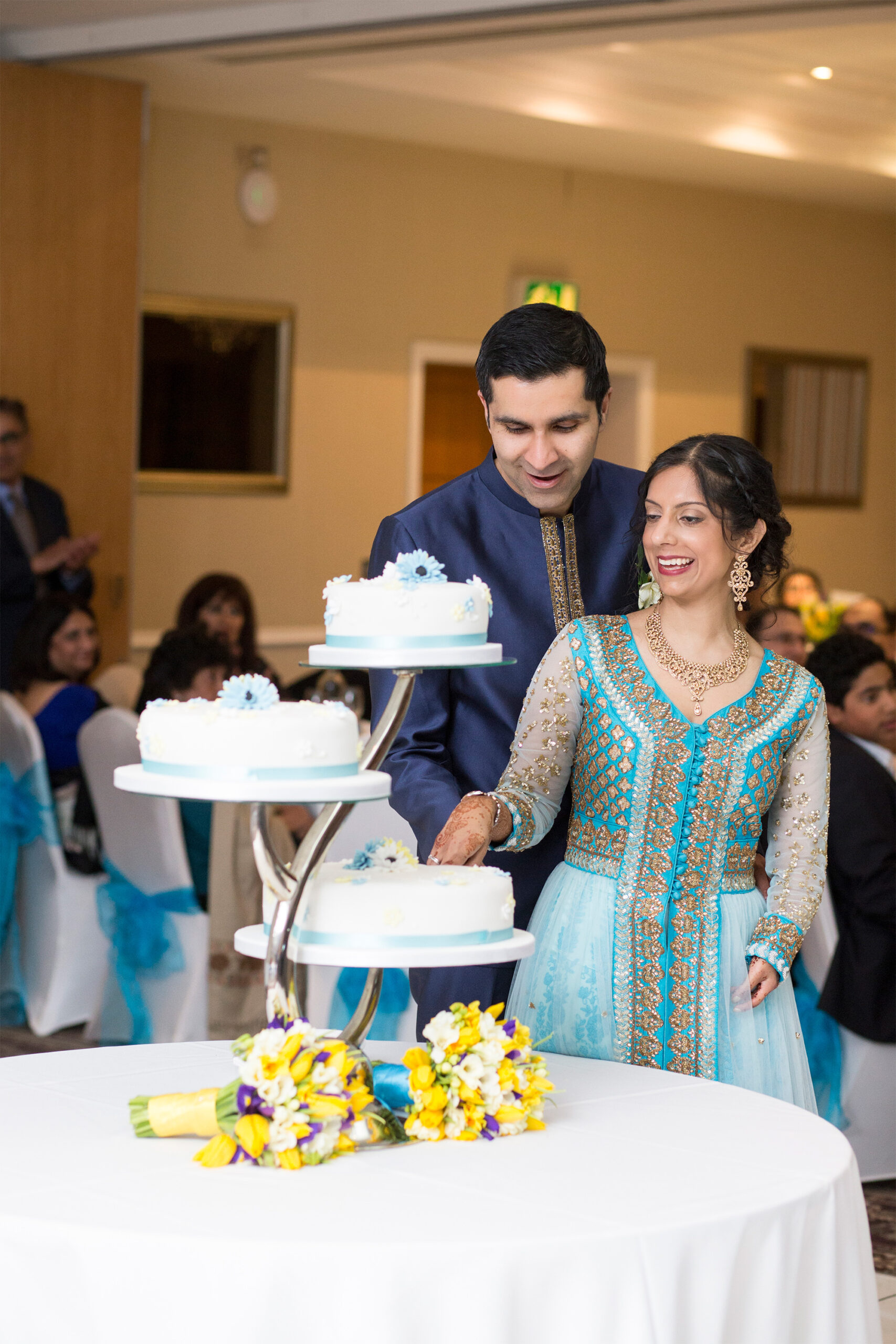 The couple chose a three-tiered cake with a difference with this unique set-up decorated with a touch of turquoise that perfectly matched the bride's sari.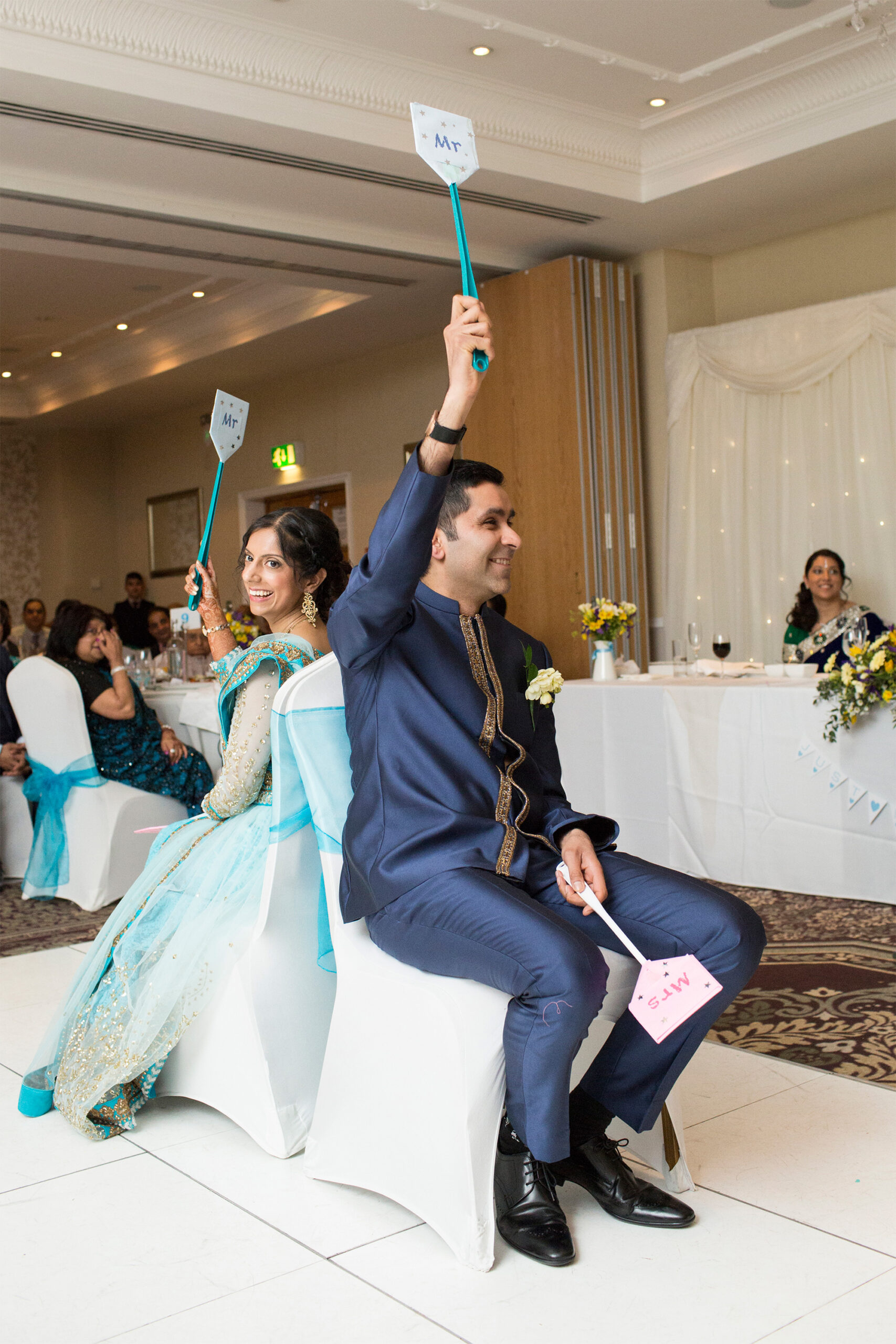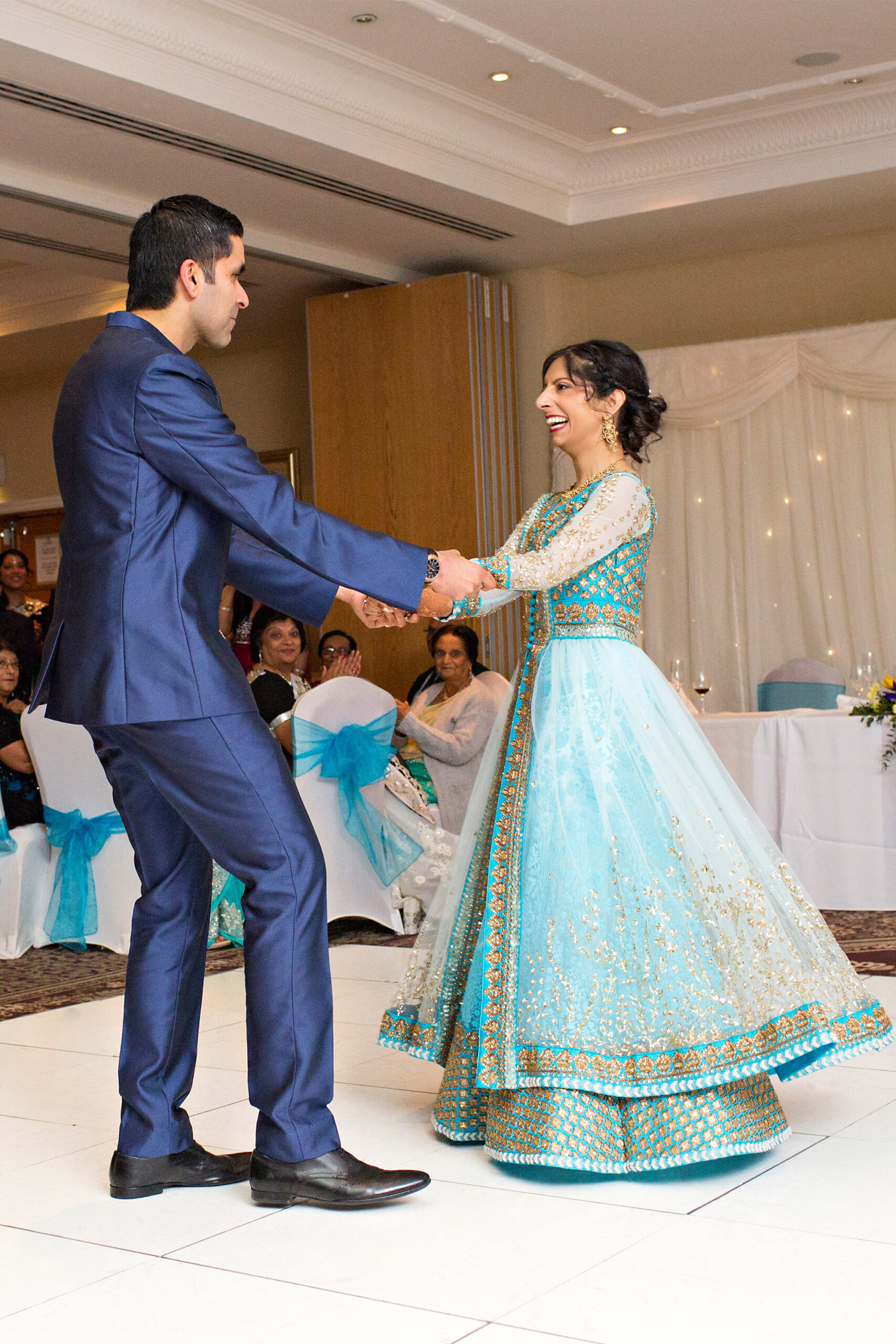 Video by Special Occasion Video Productions