Ashleigh Ord and Christopher Edwards planned their wedding a little differently to other couples.
After dating for two years, Chris, 27, proposed in Ocean Beach, Ibiza. Within the year, the pair purchased their new home, and only months after that found out they were expecting their first child!
"We booked our wedding in May 2016 and it was all a big rush to get prepared for the wedding and the birth of our little girl in December," explains Ashleigh, 25. After little Evelyn arrived, the young family took some time to settle at home while wedding planning took a back seat for a few months. "With two months to go, we again had another mad rush around May 2017," Ashleigh says. "Everything is very much a last minute rush in our lives."
On June 28, 2017 the Durham couple wed before 72 guests at their fun glamorous wedding held at Wynyard Golf Club.
Although the mad rush worked in their favour in the end, if given the chance to do it all again, Ashleigh says she'd "Slow down and take the time to enjoy the build up and the day itself." However, she would not change the actual wedding day at all, saying "From the button holes to the music the DJ played, everything was absolutely perfect."
Photos courtesy of Anna Beth Wedding Photography.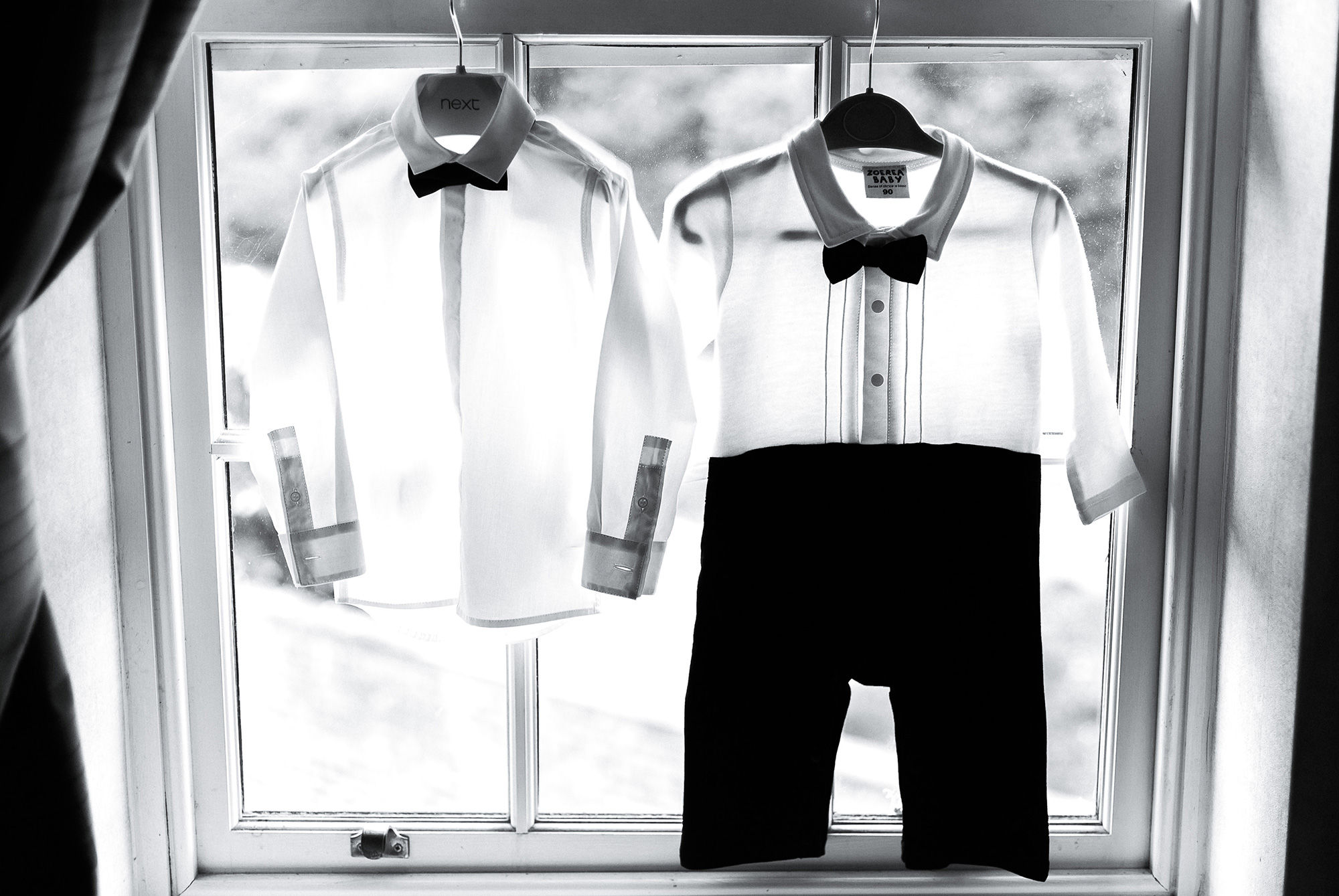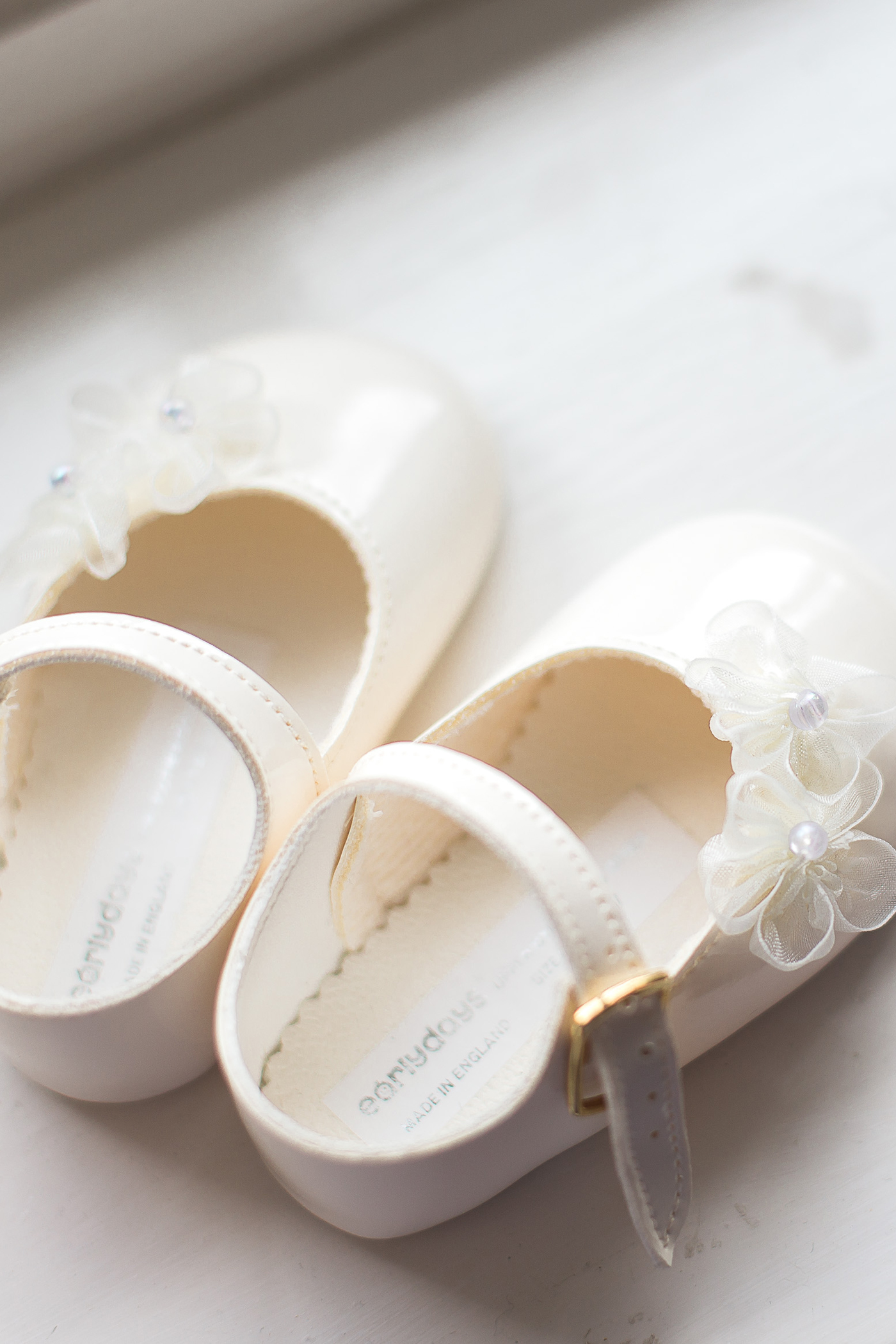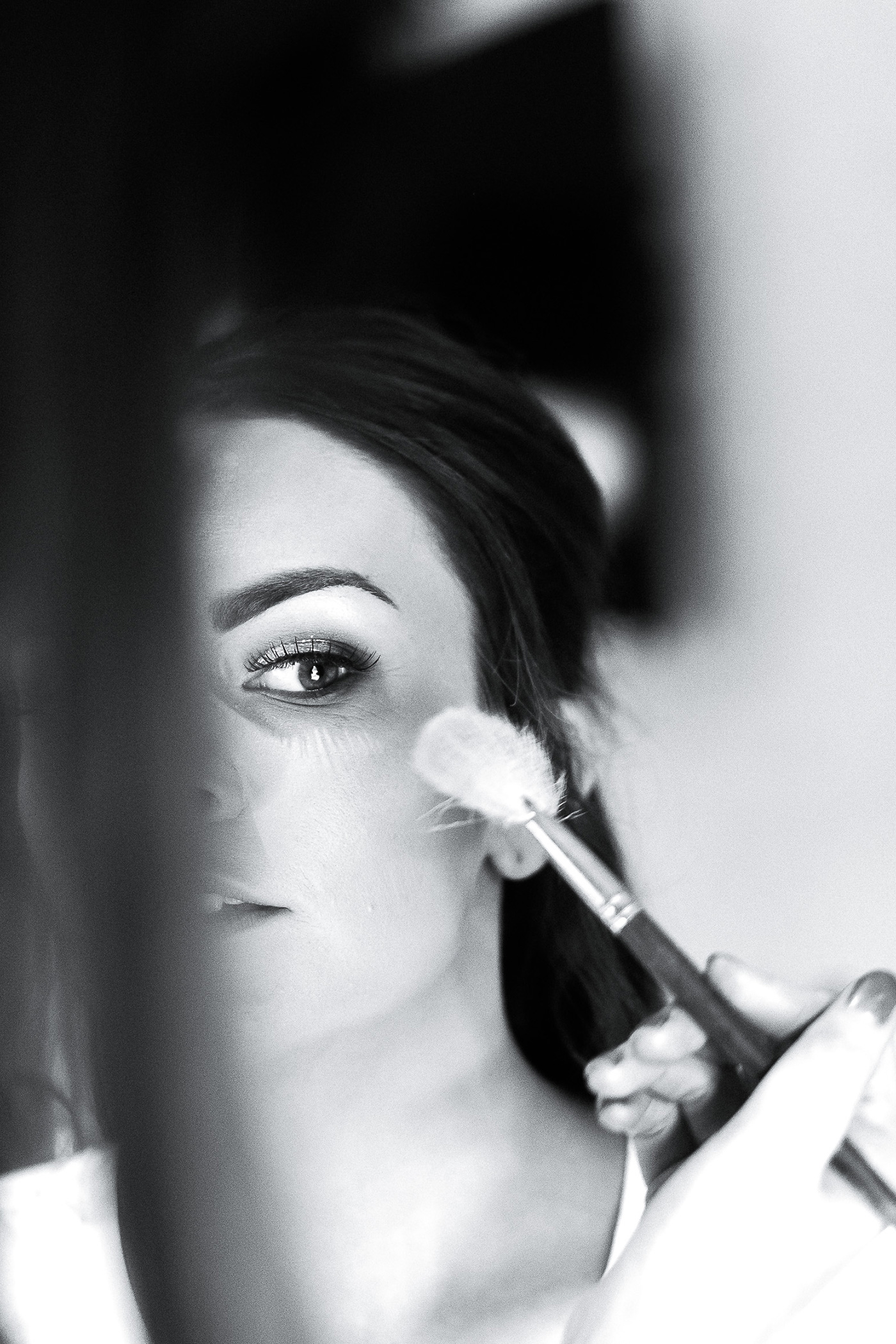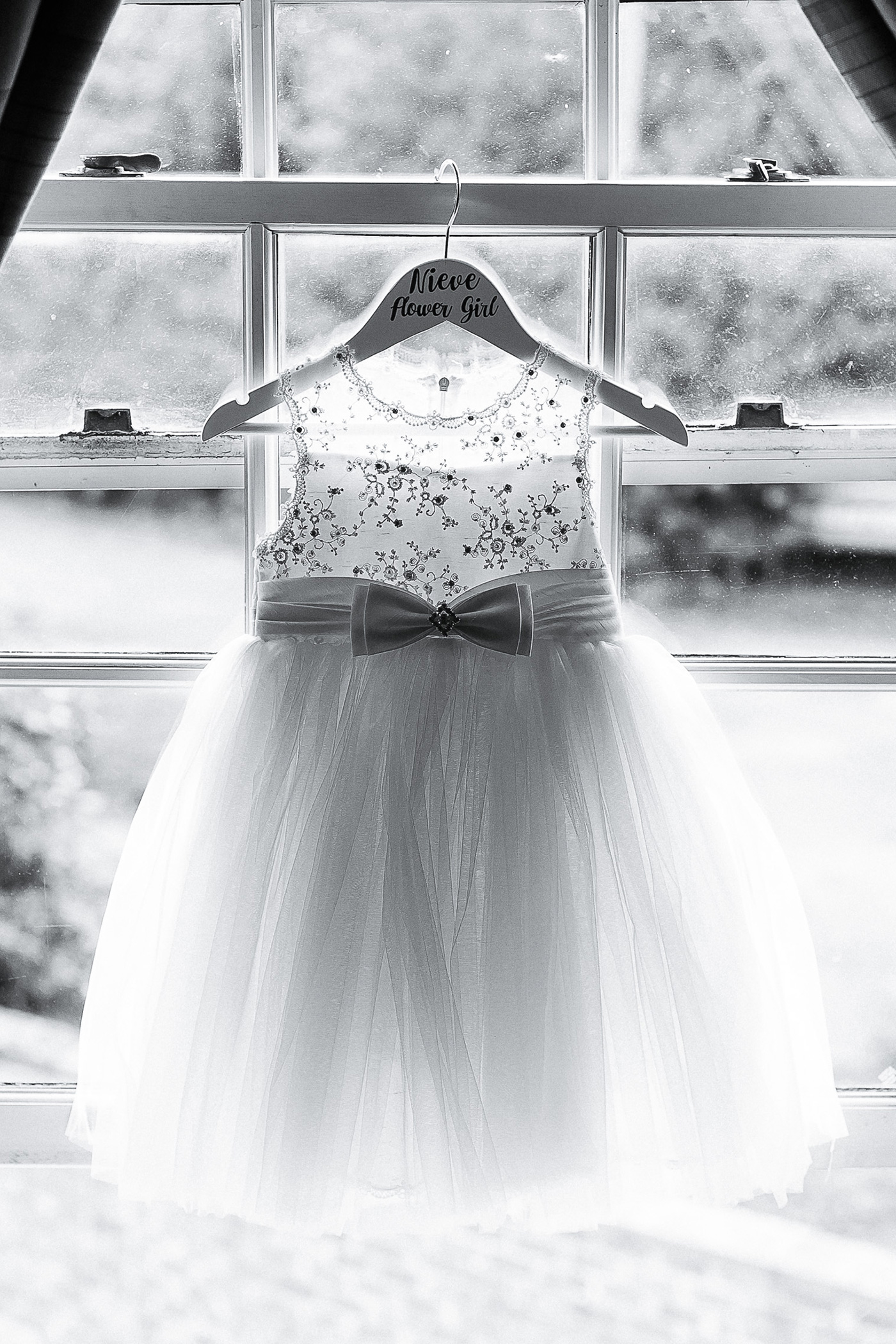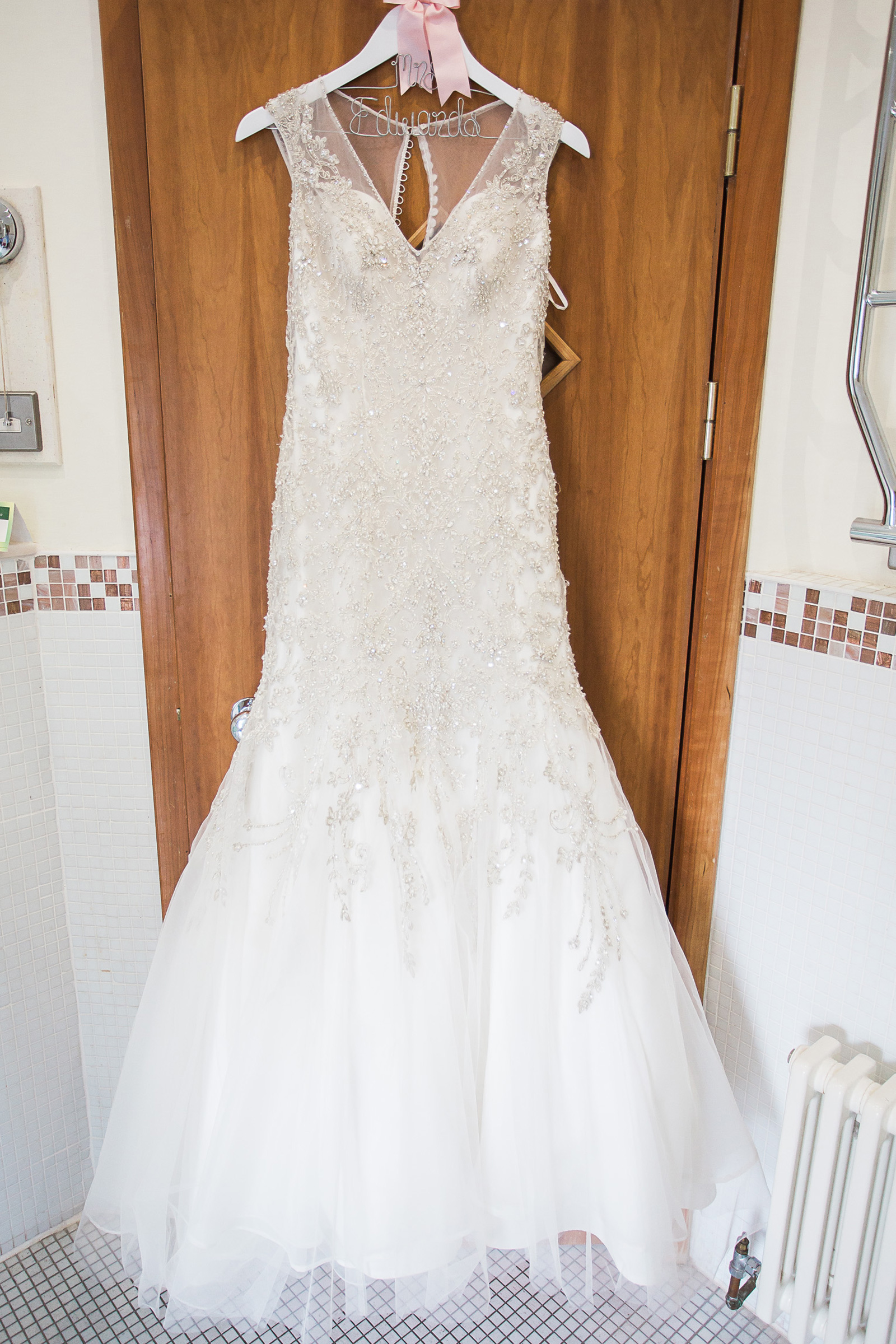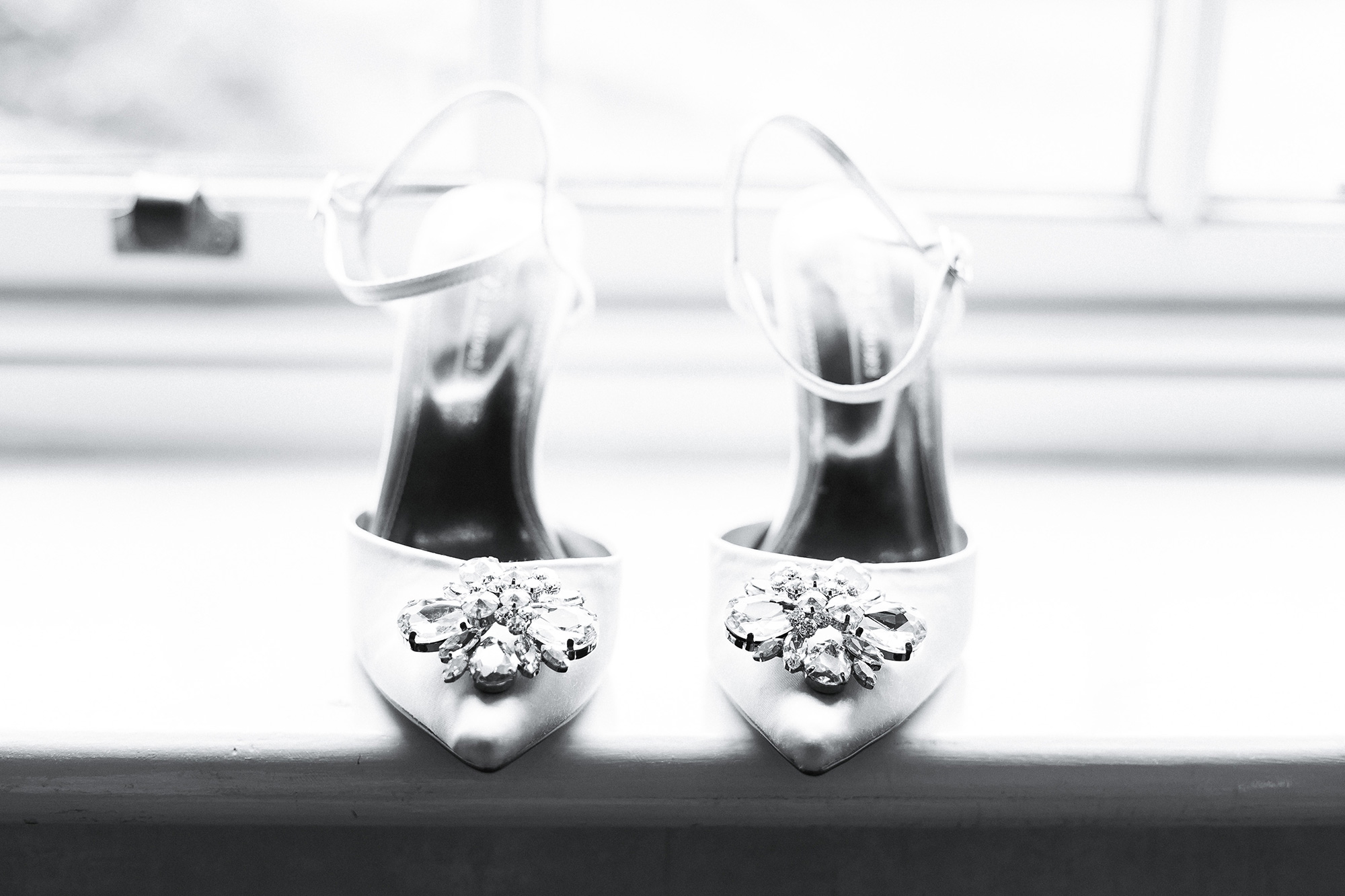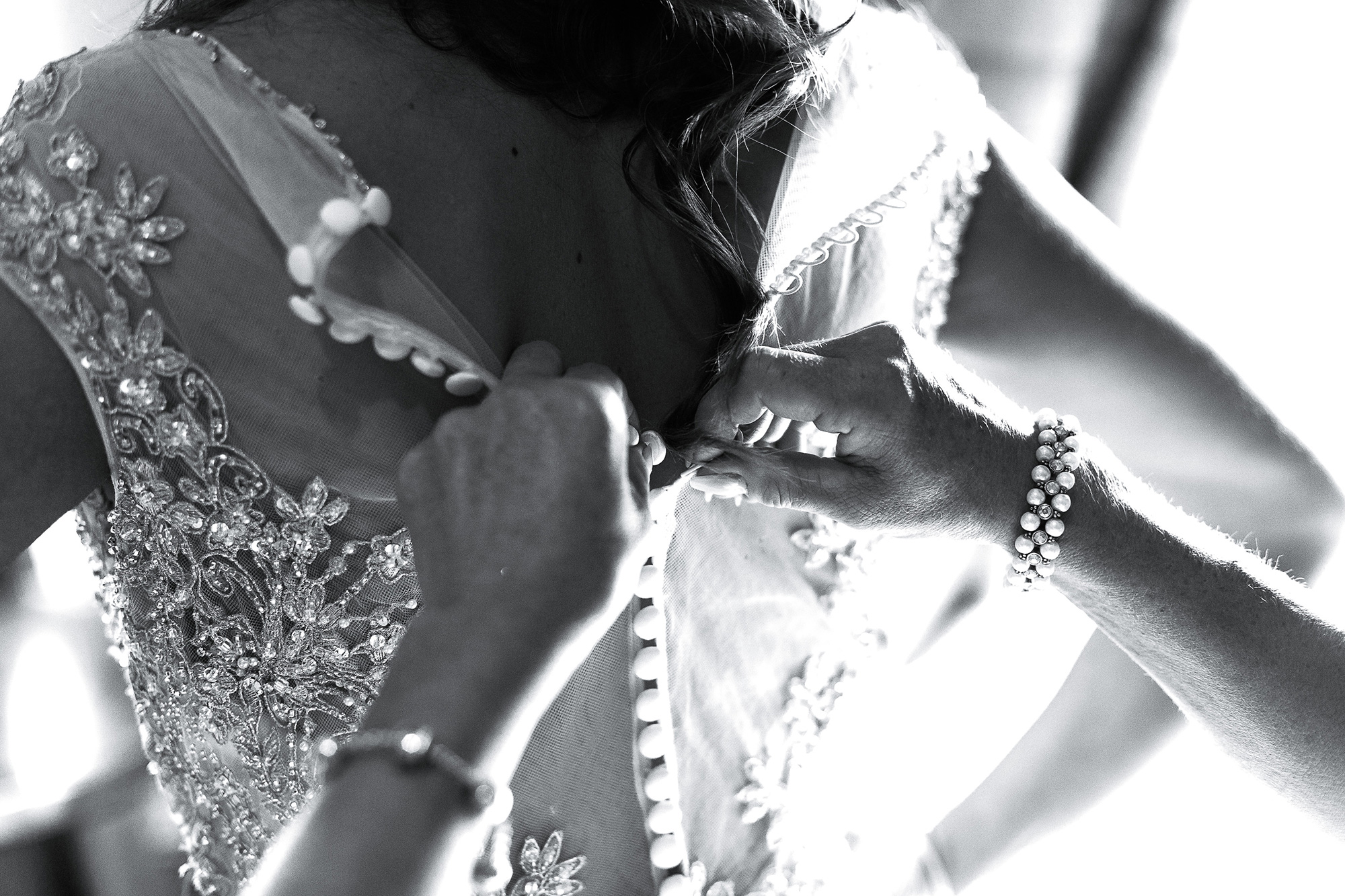 Ashleigh says her gorgeous gown was a disaster at the start! "It was taken down six sizes by a fantastic seamstress," she says.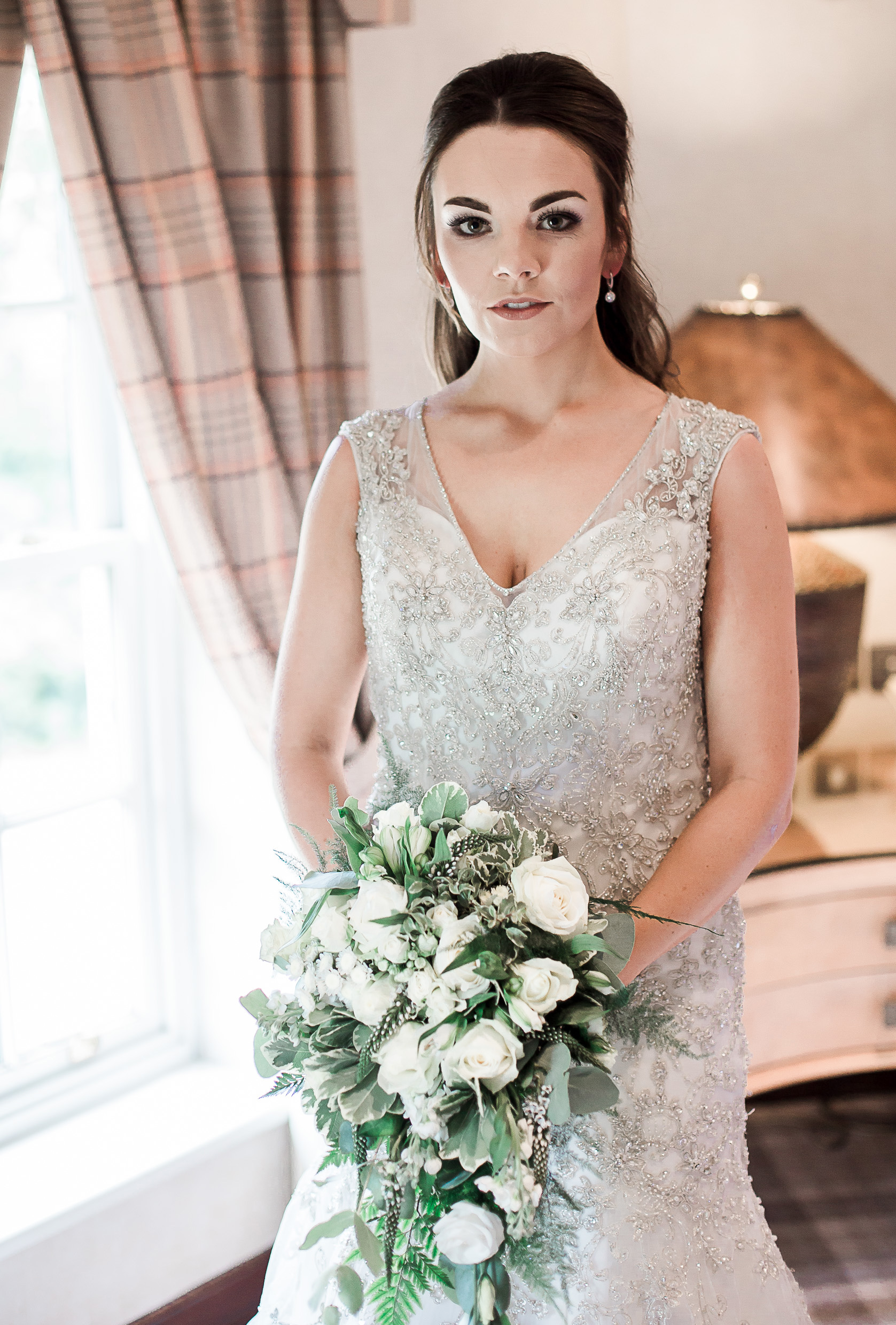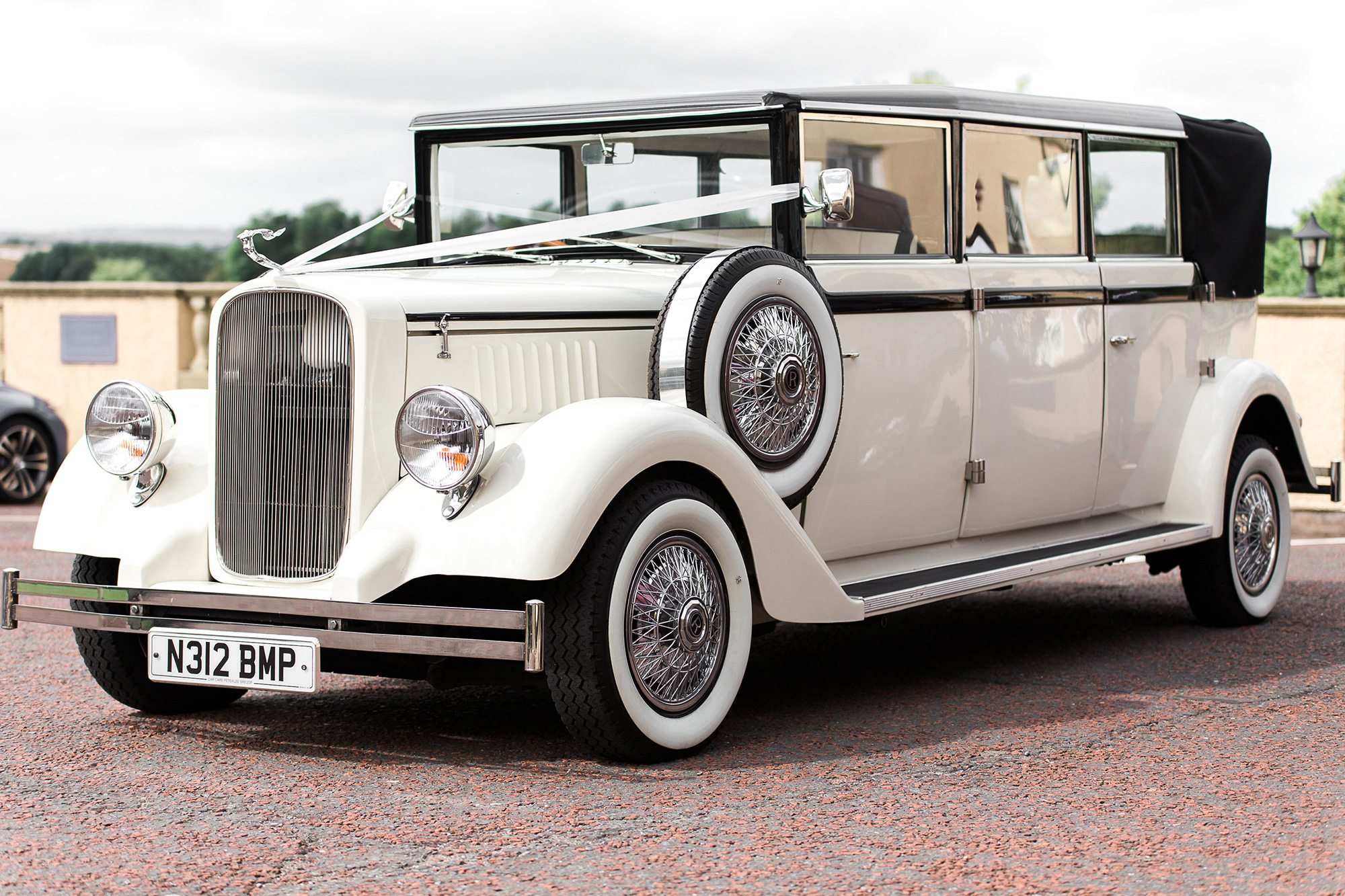 Ashleigh and Chris' gorgeous classic vehicle was sourced from Exclusive Wedding Cars.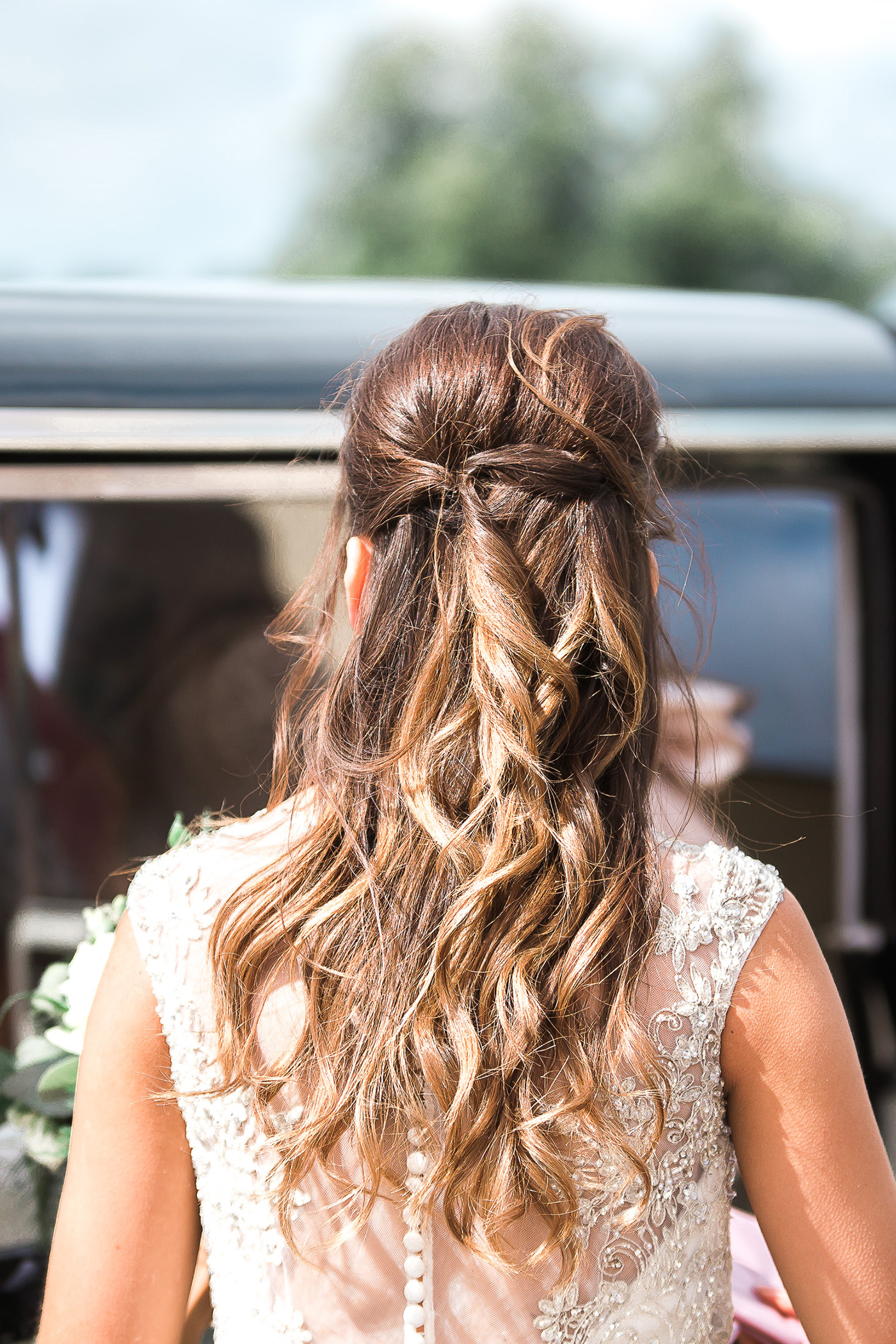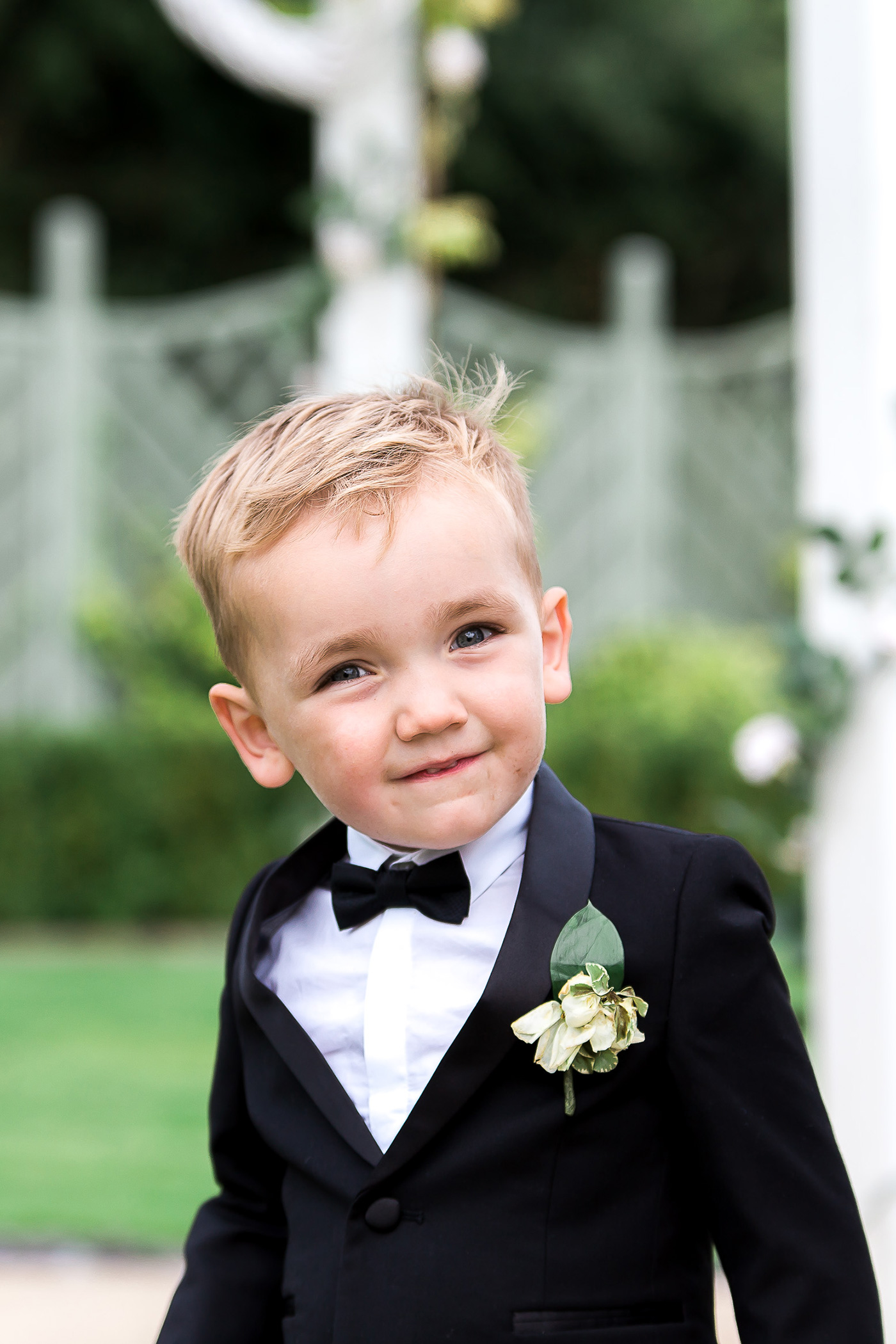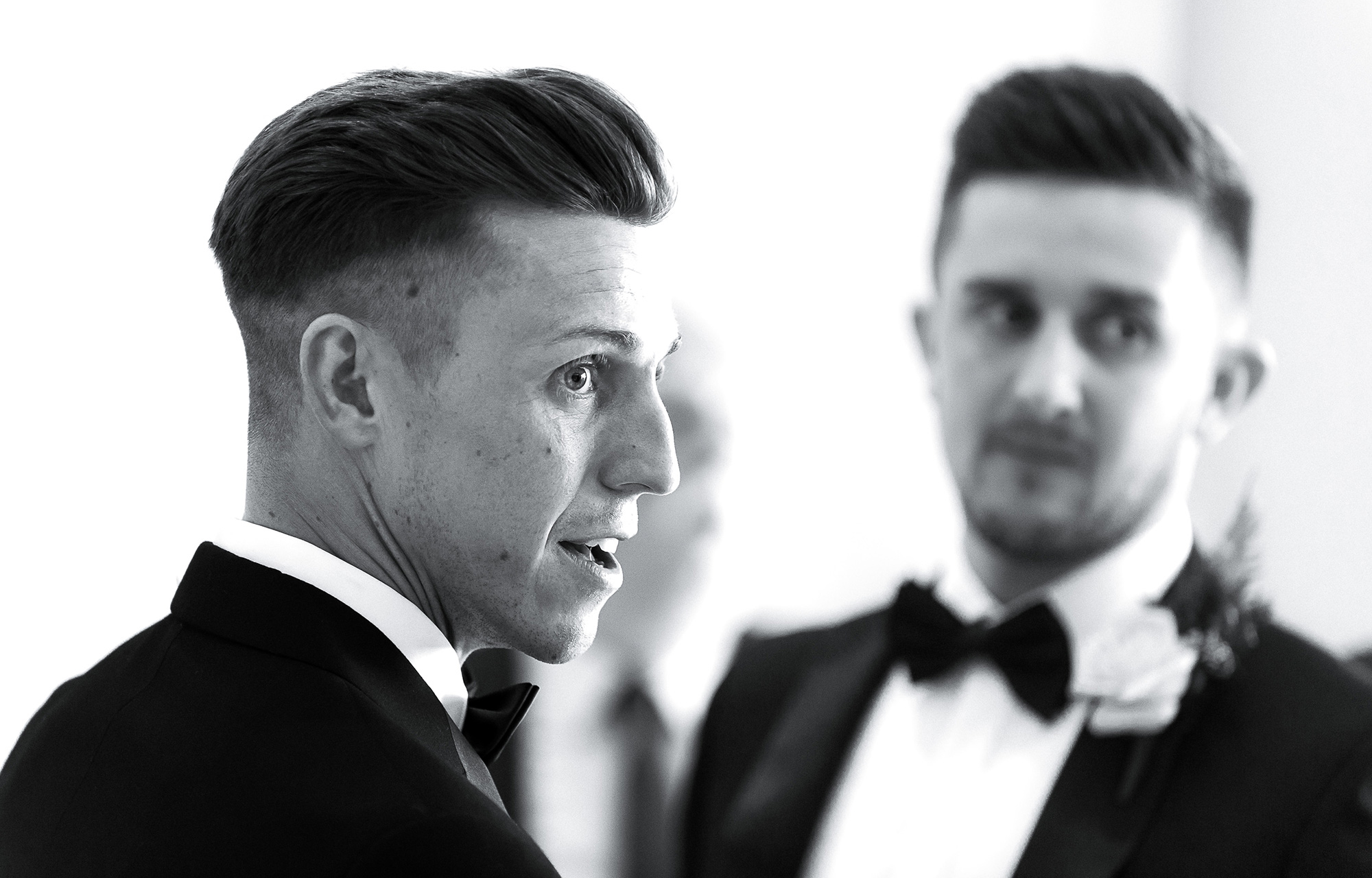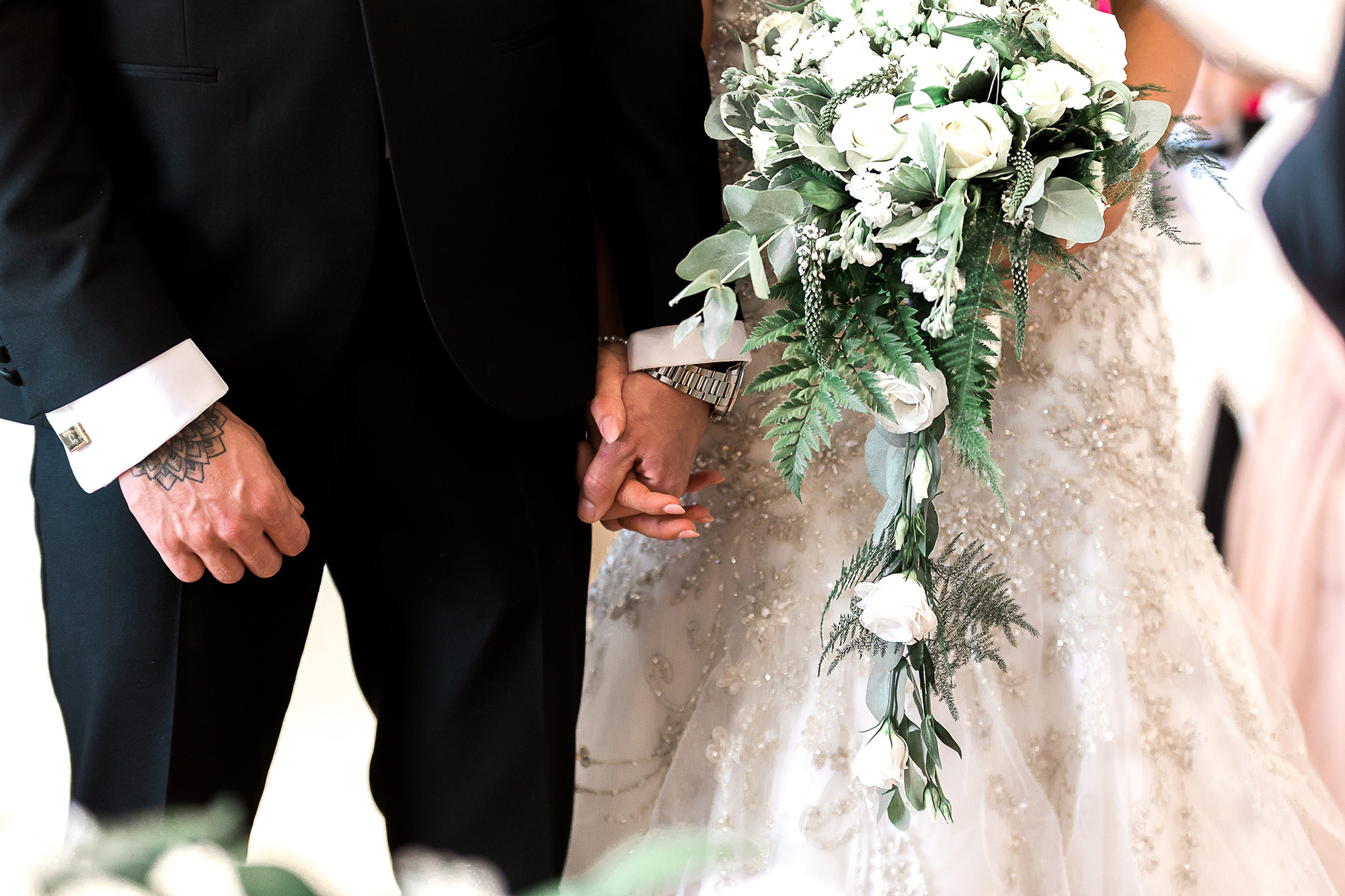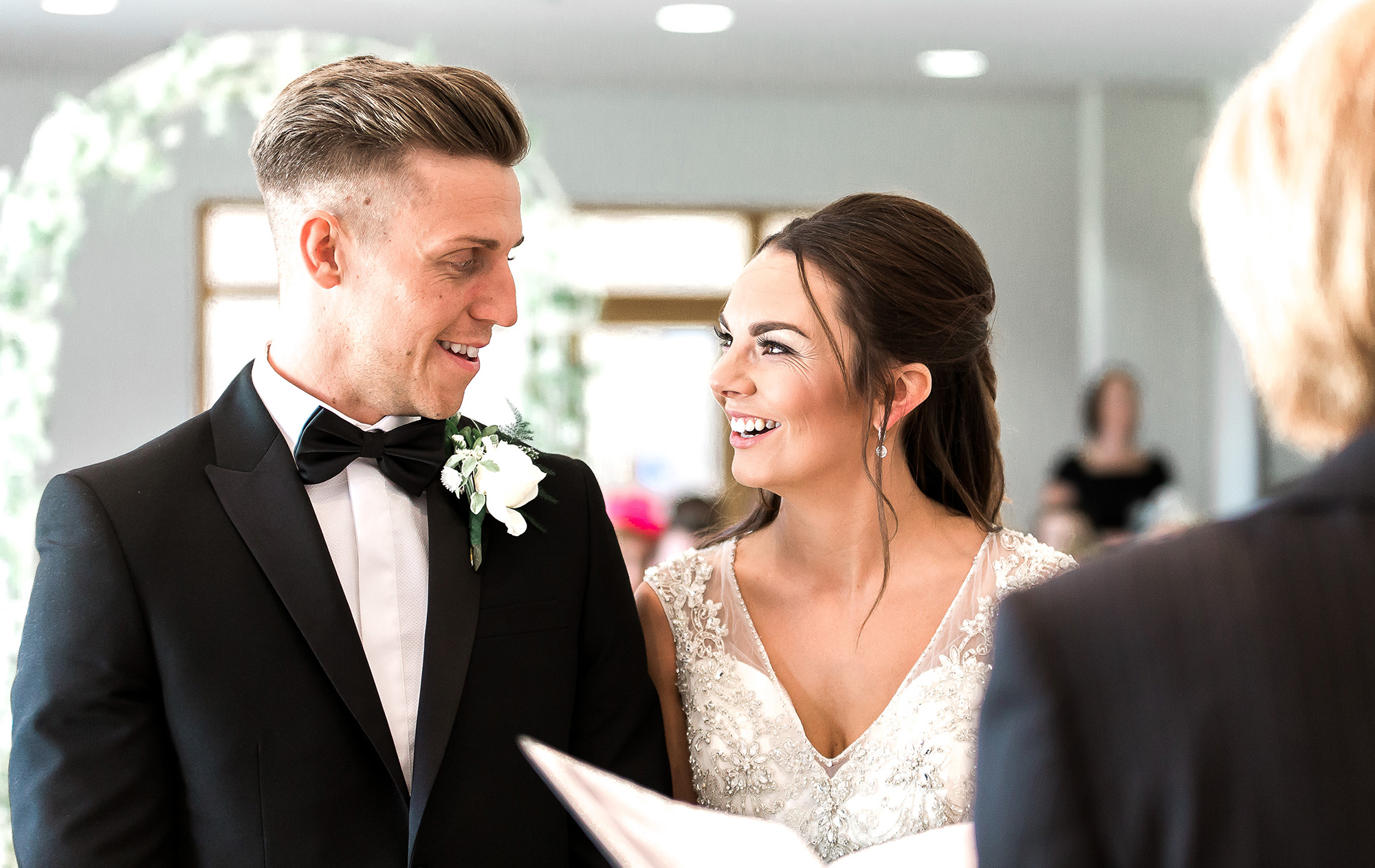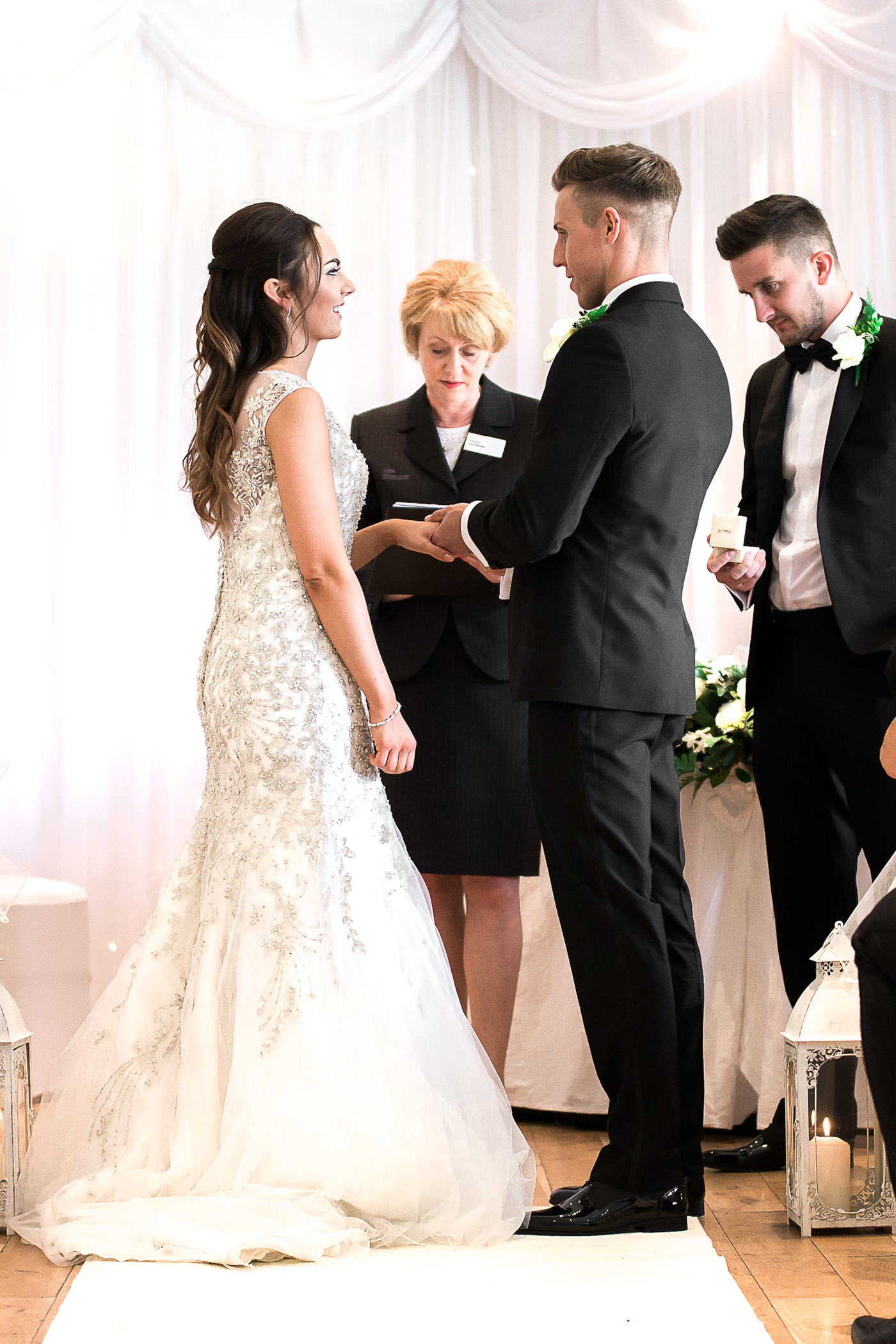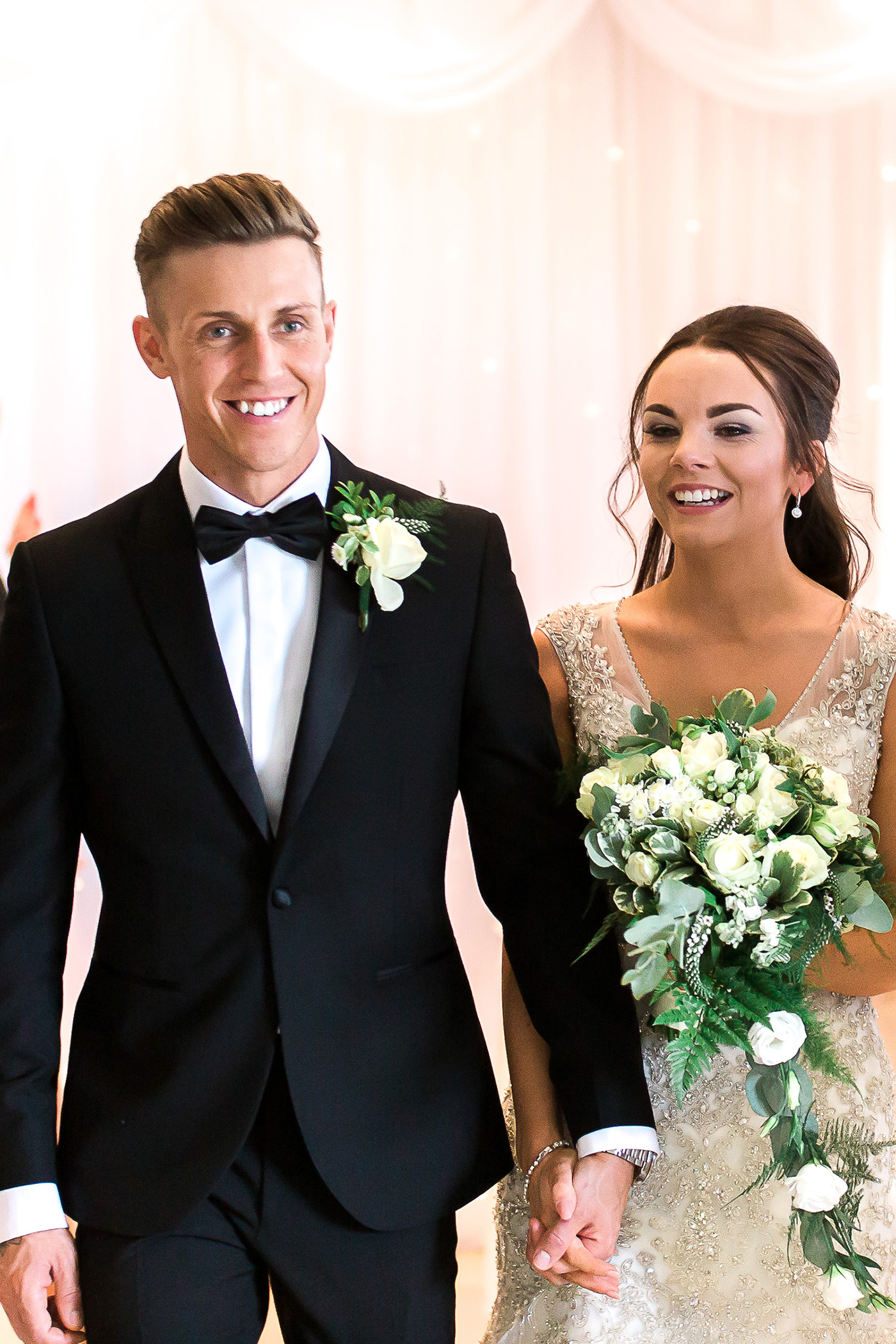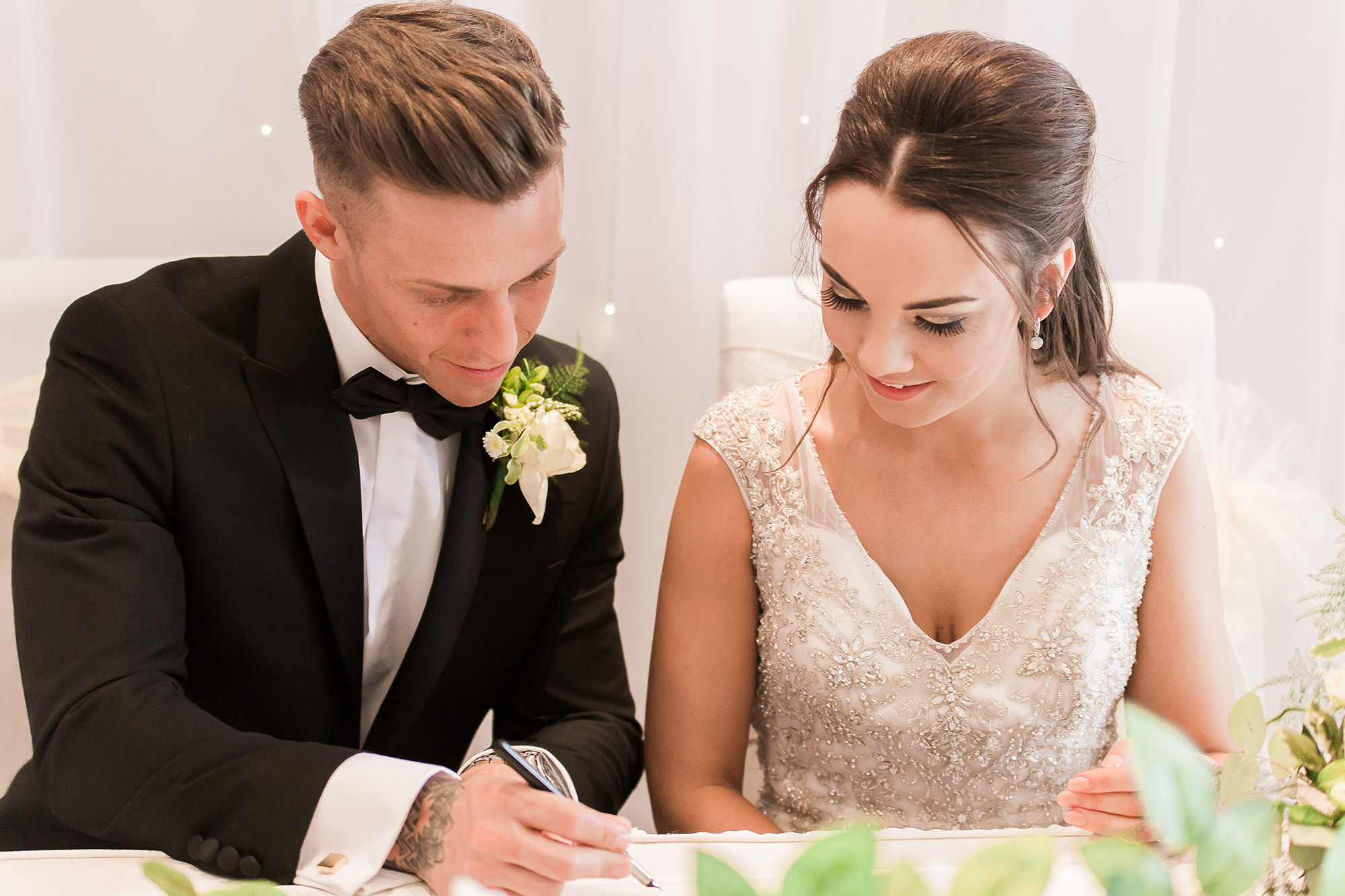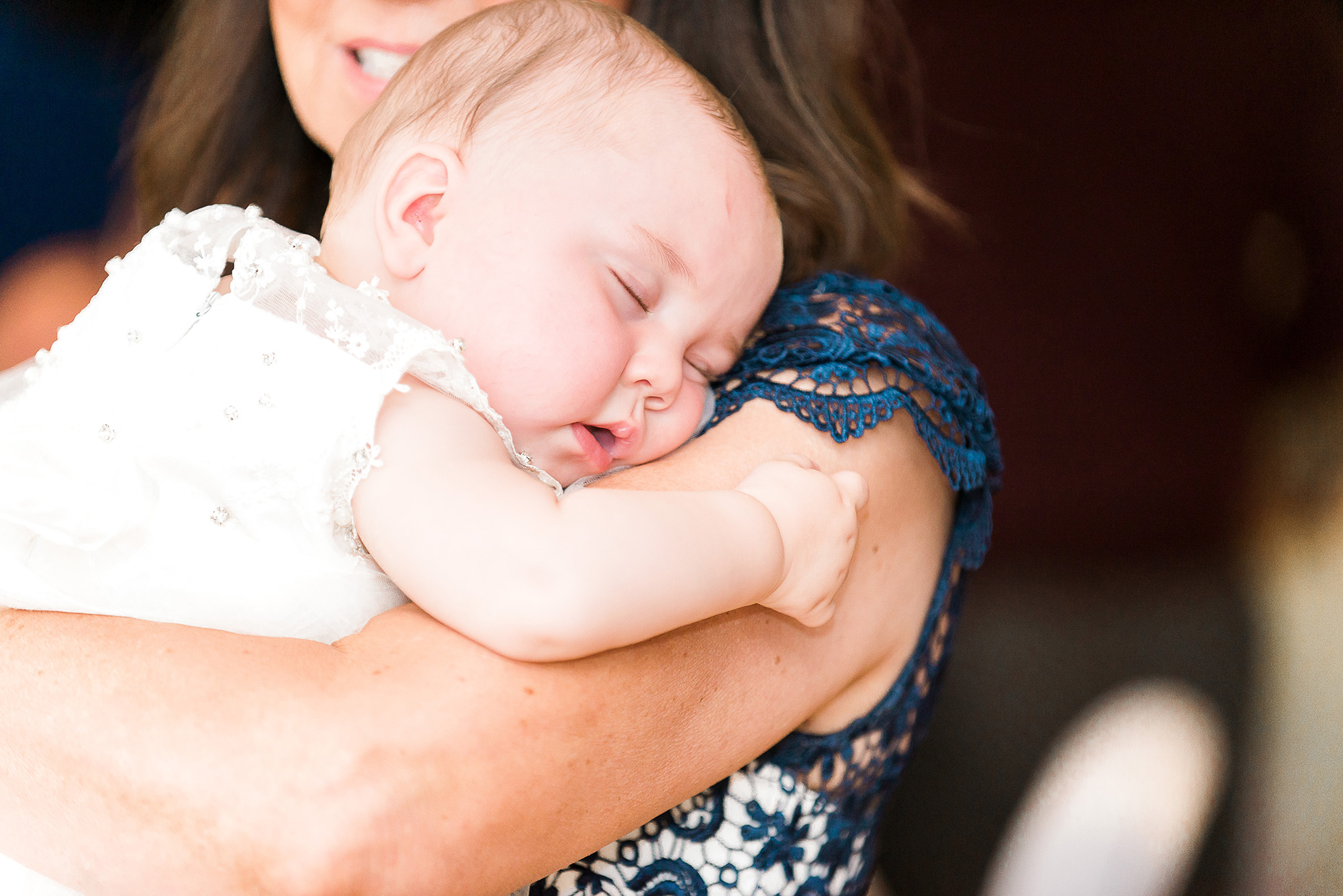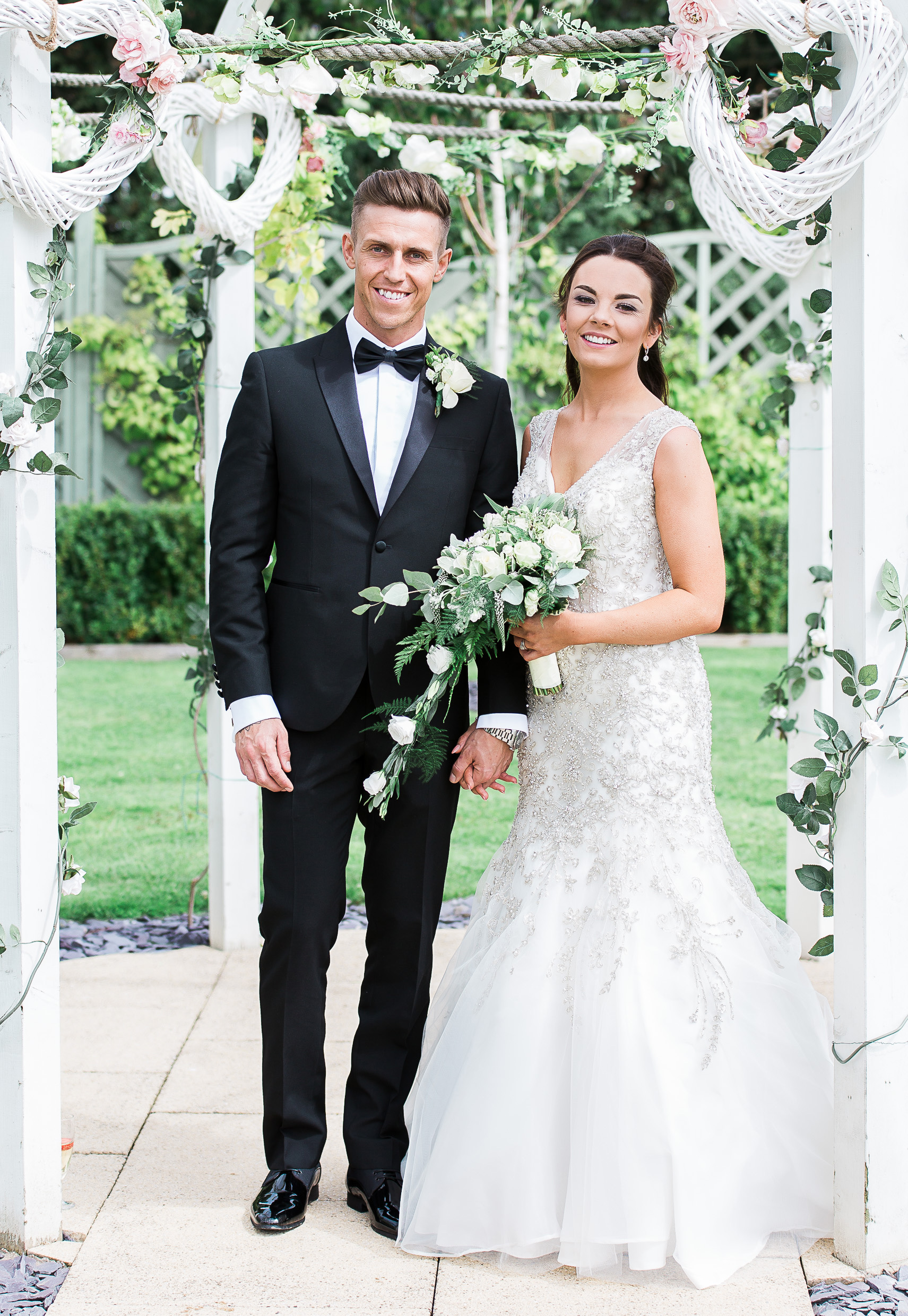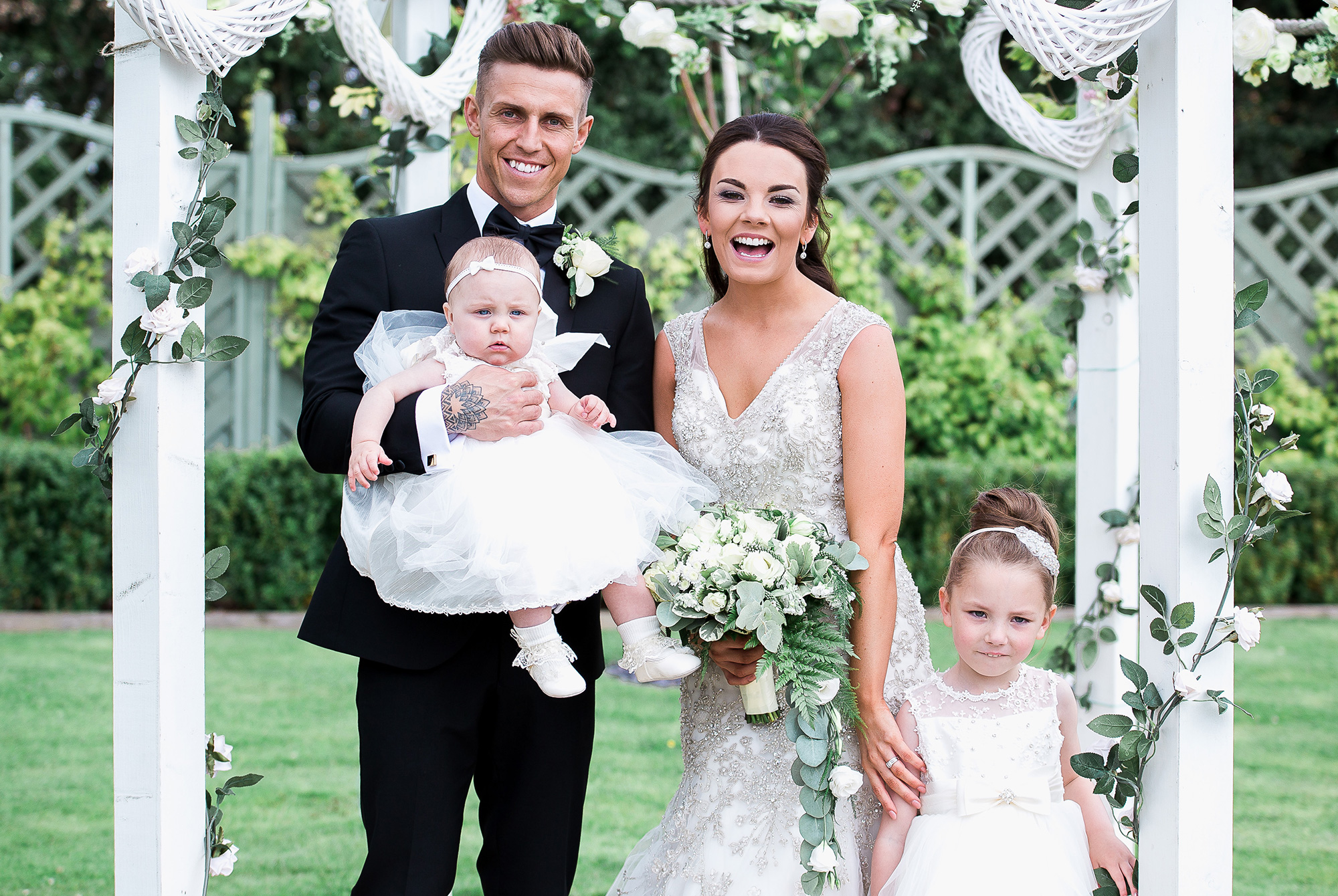 Ashleigh and Chris have since returned from their 'familymoon' to Majorca. The pair are currently planning a honeymoon to New York and Iceland in January!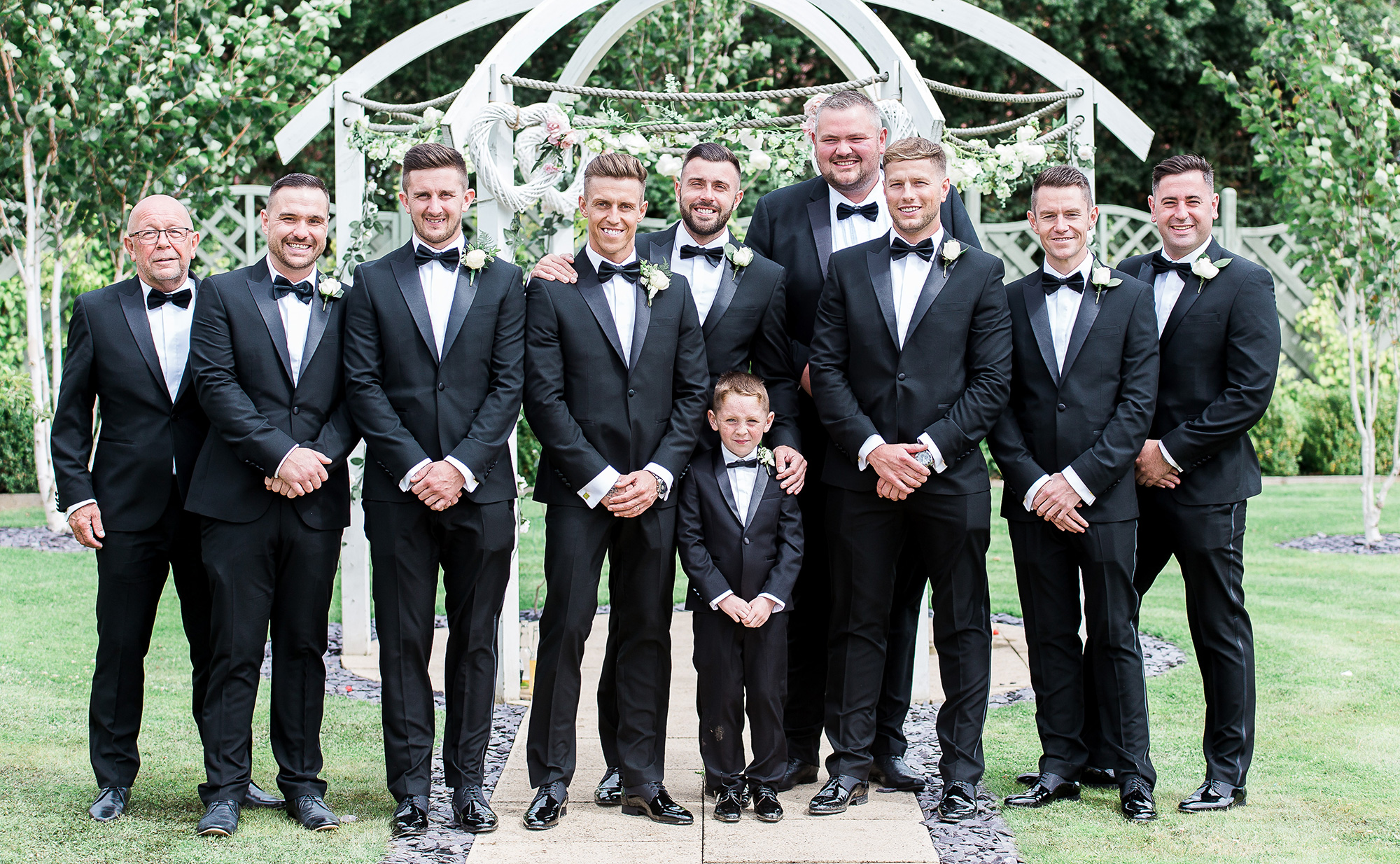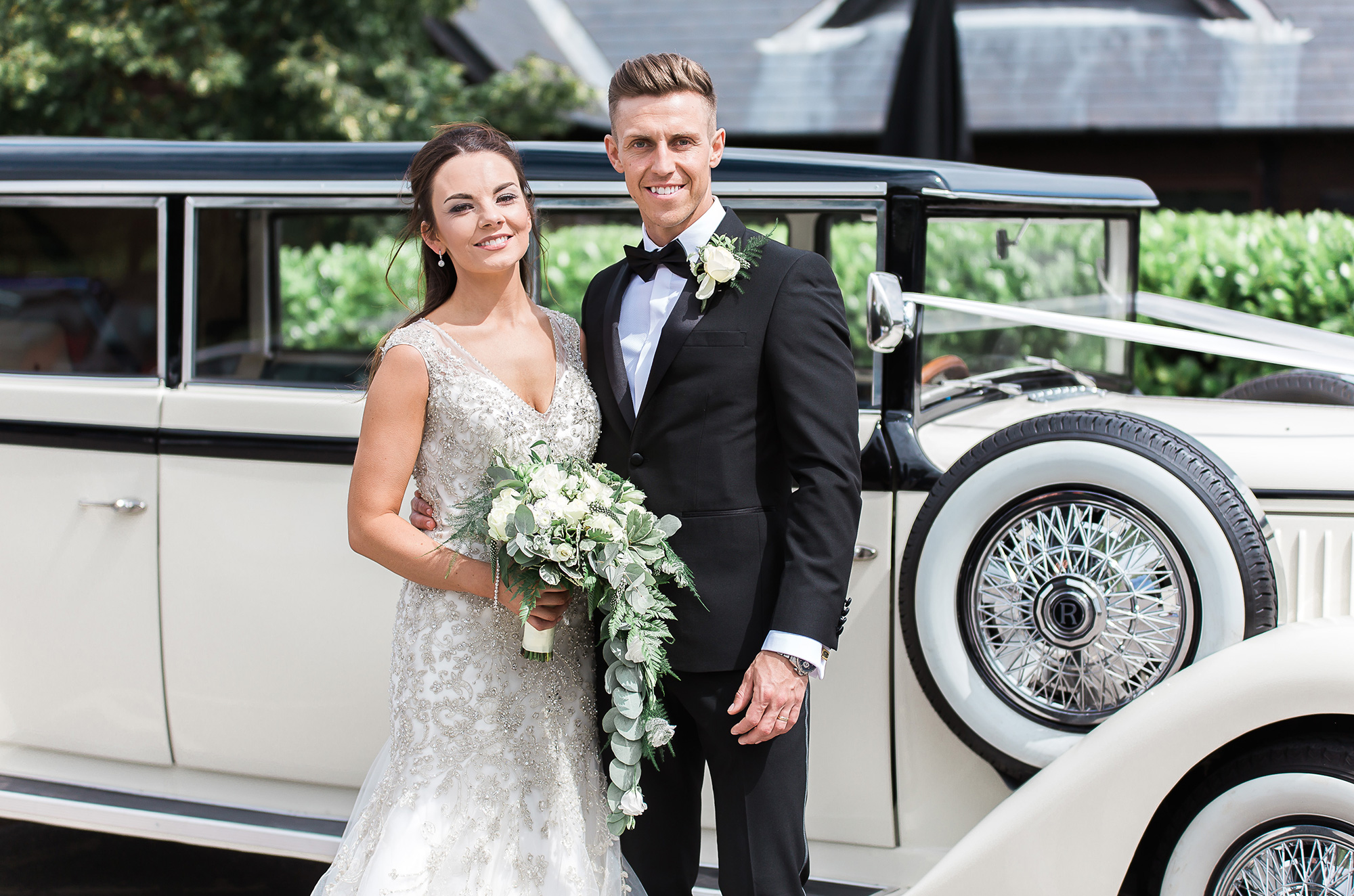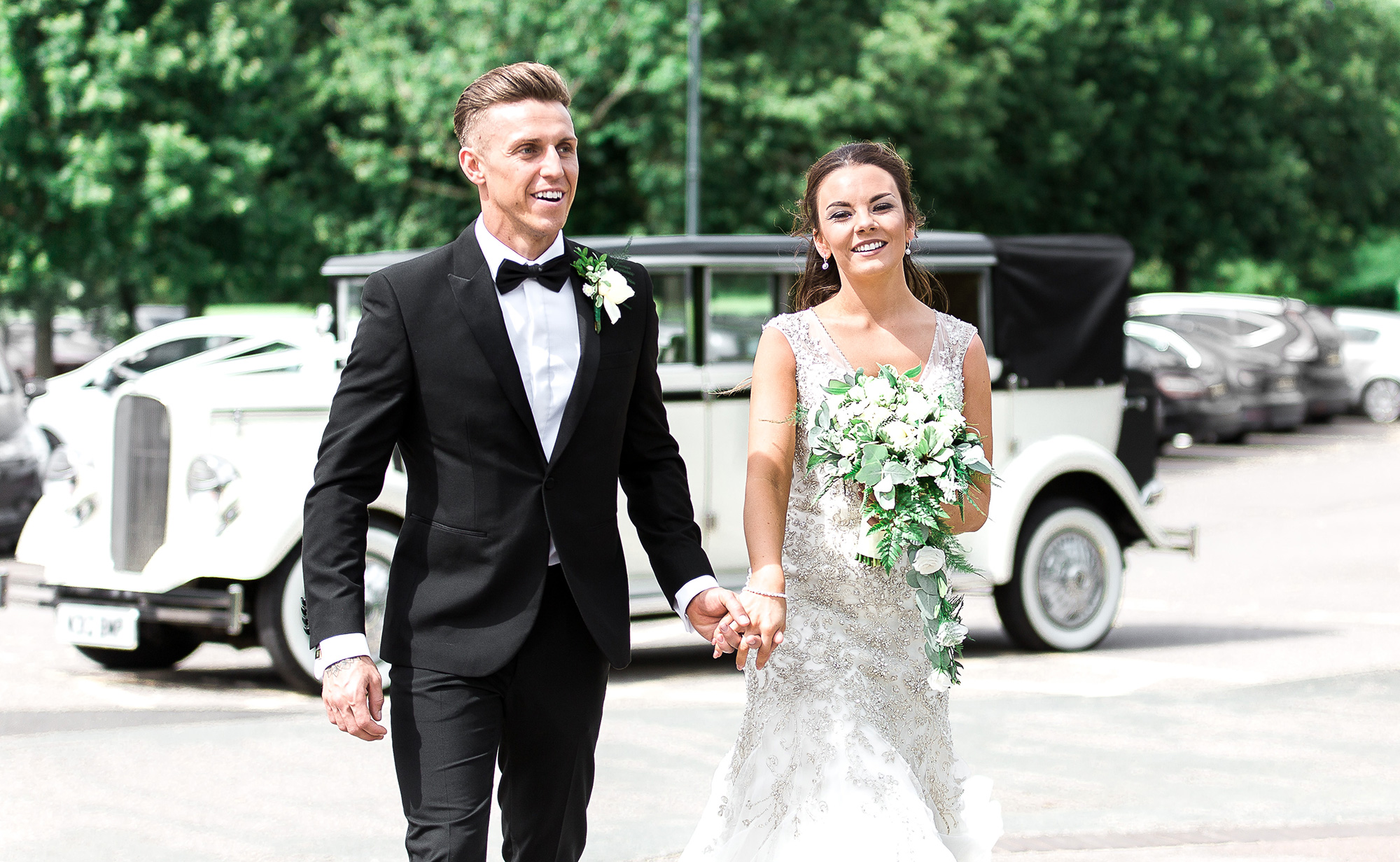 Their photographer, Anna Beth Photography, says she thoroughly enjoyed Ashleigh and Chris' relaxed attitude. "They only wanted a few relaxed formal photos with family too, which meant everyone could get back to enjoying the day!"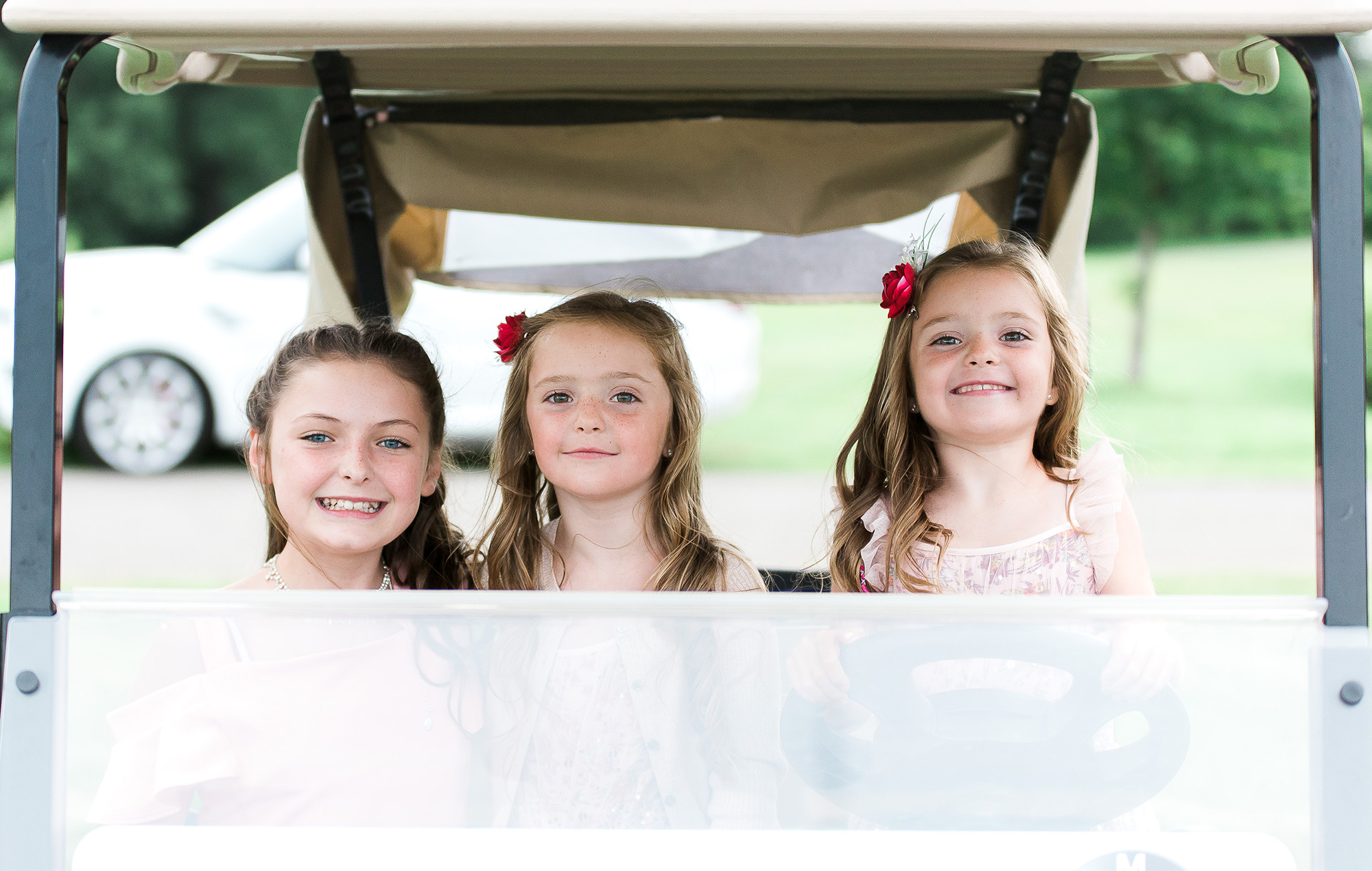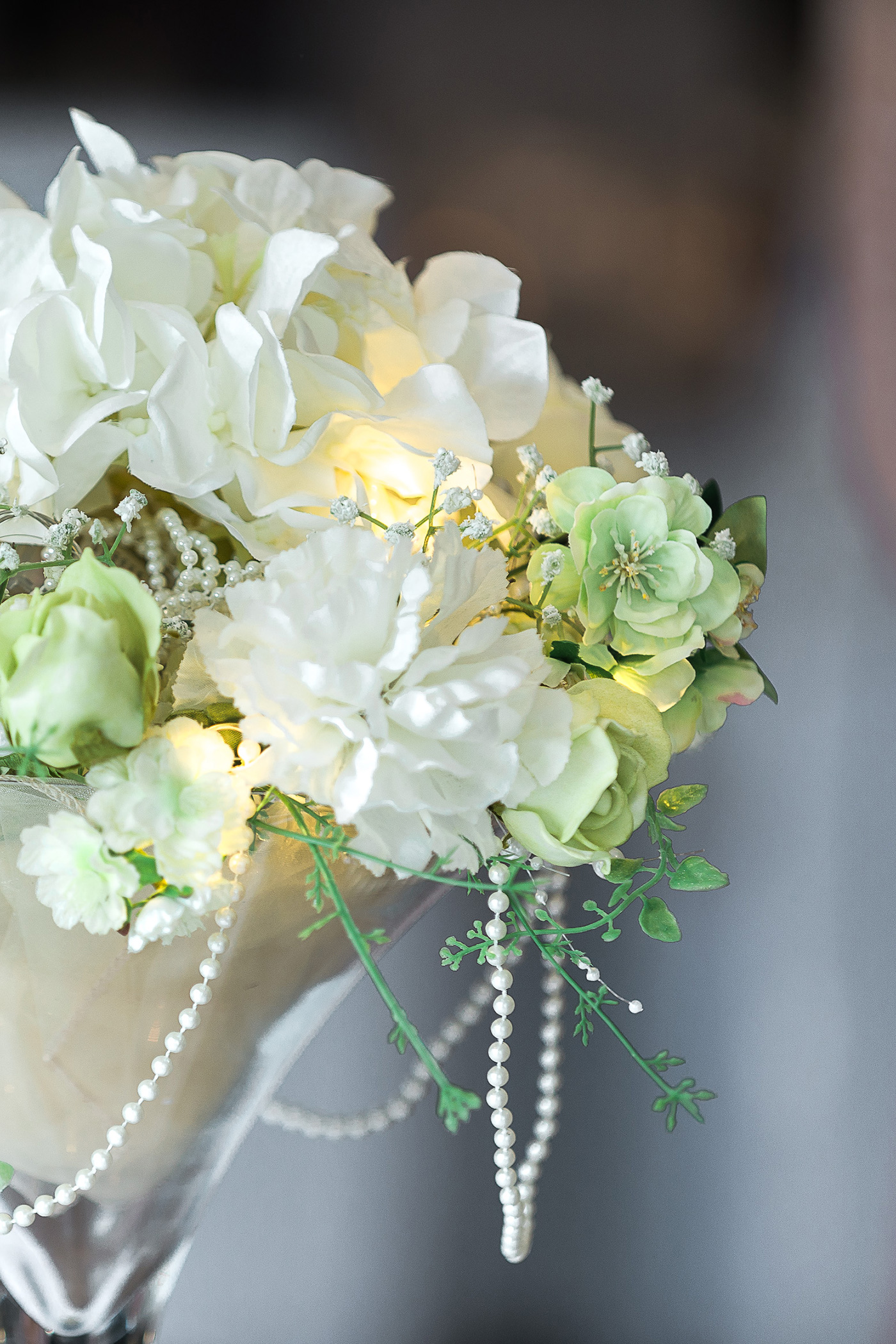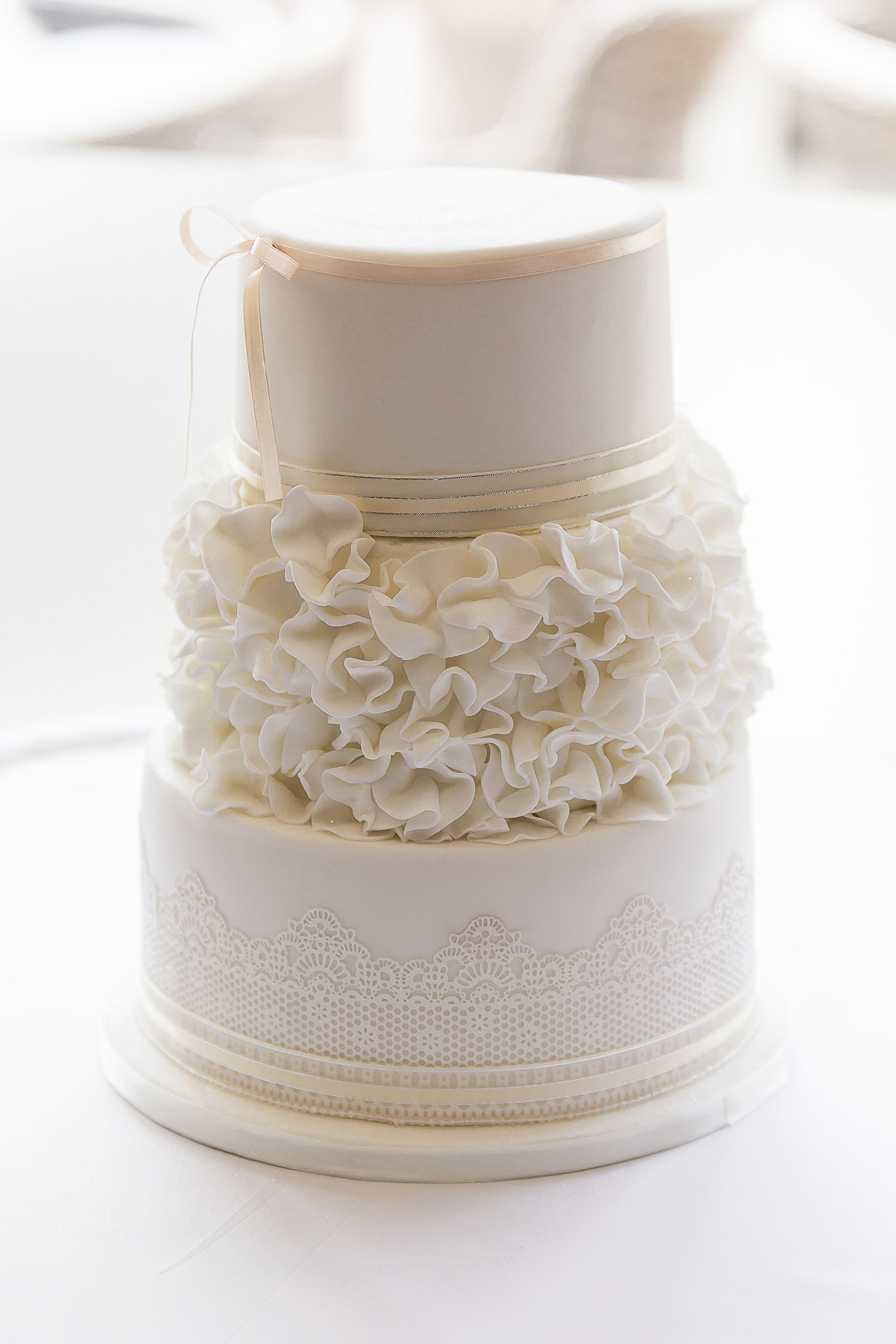 Ashleigh and Chris sourced their three-tiered masterpiece from The Cake Lady.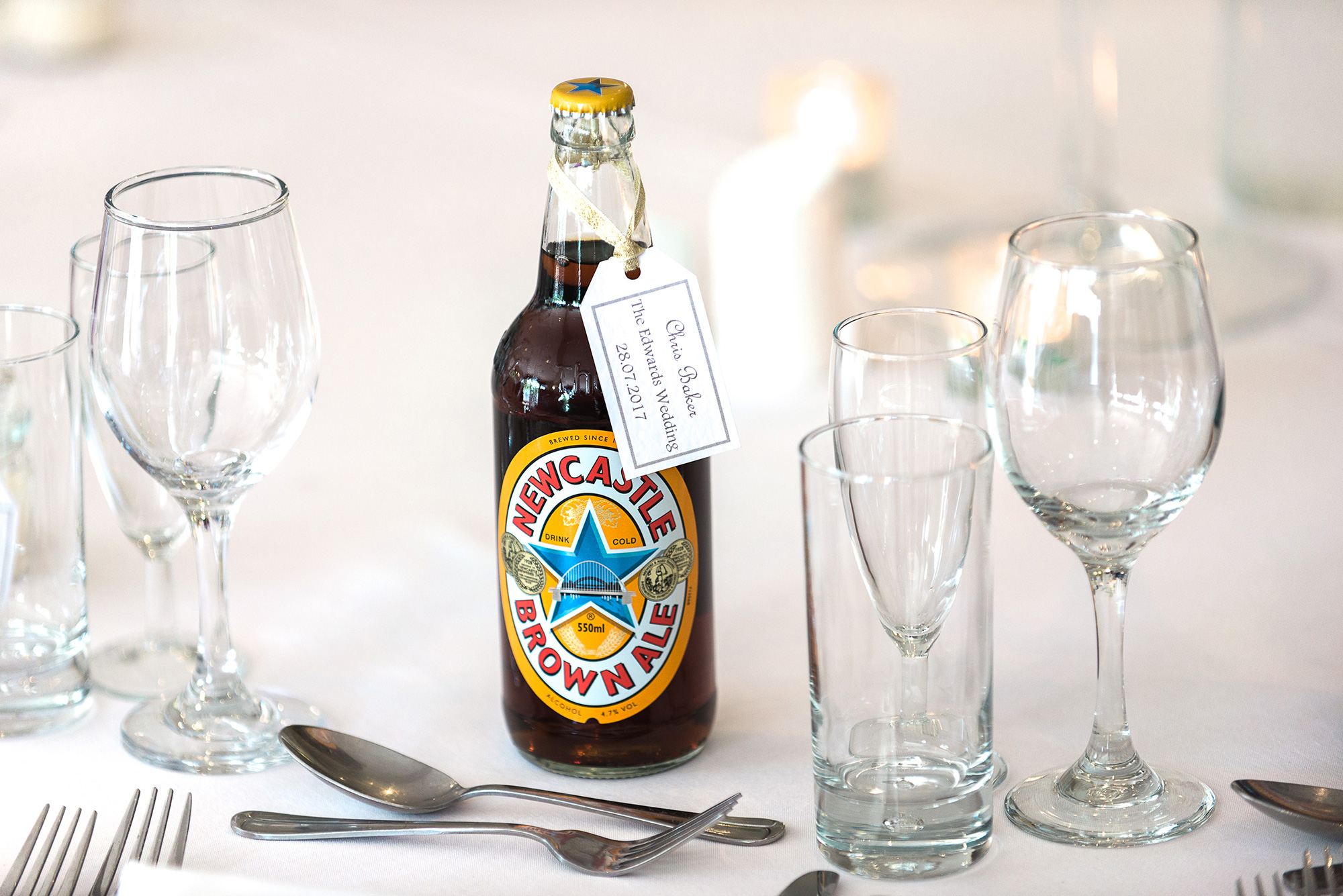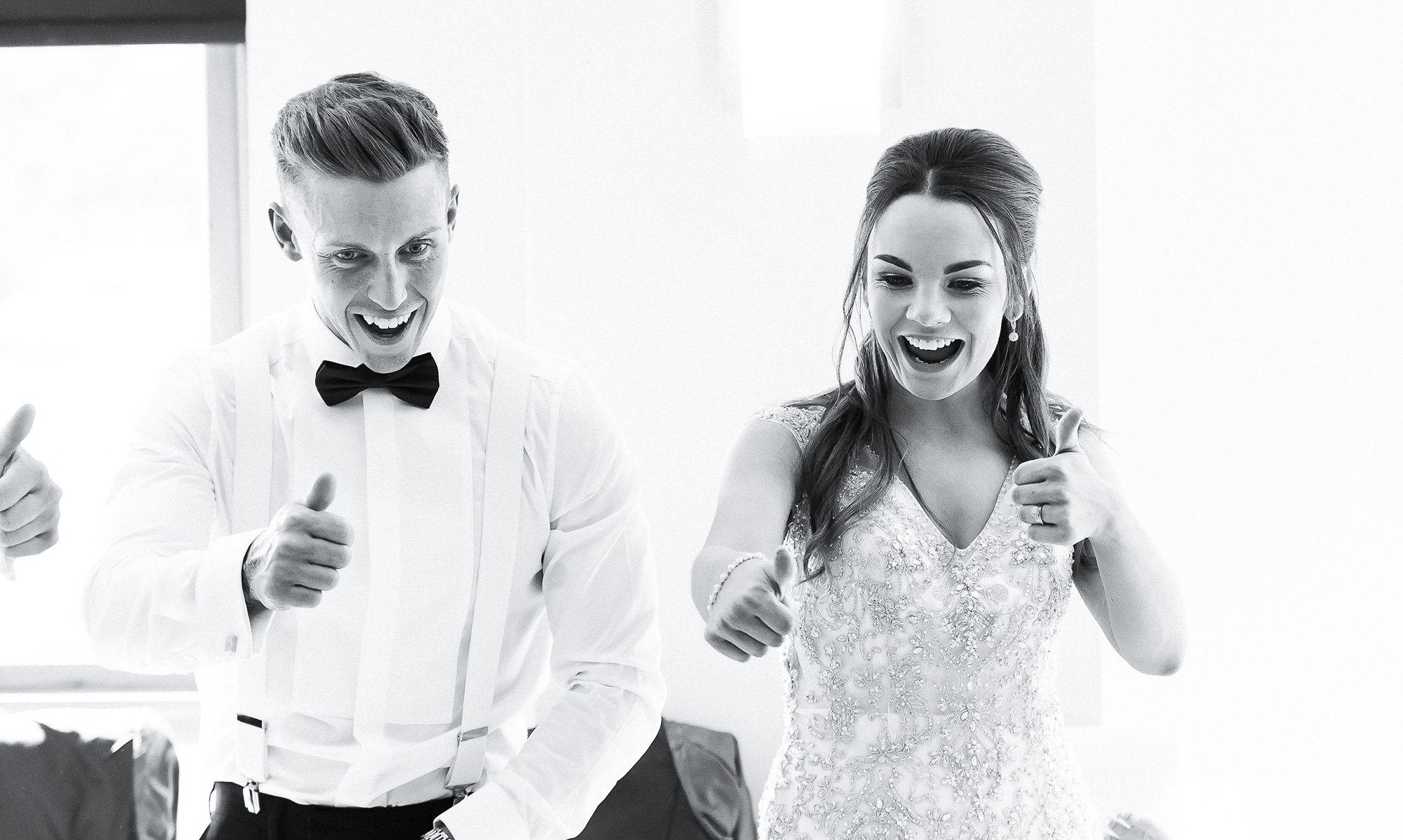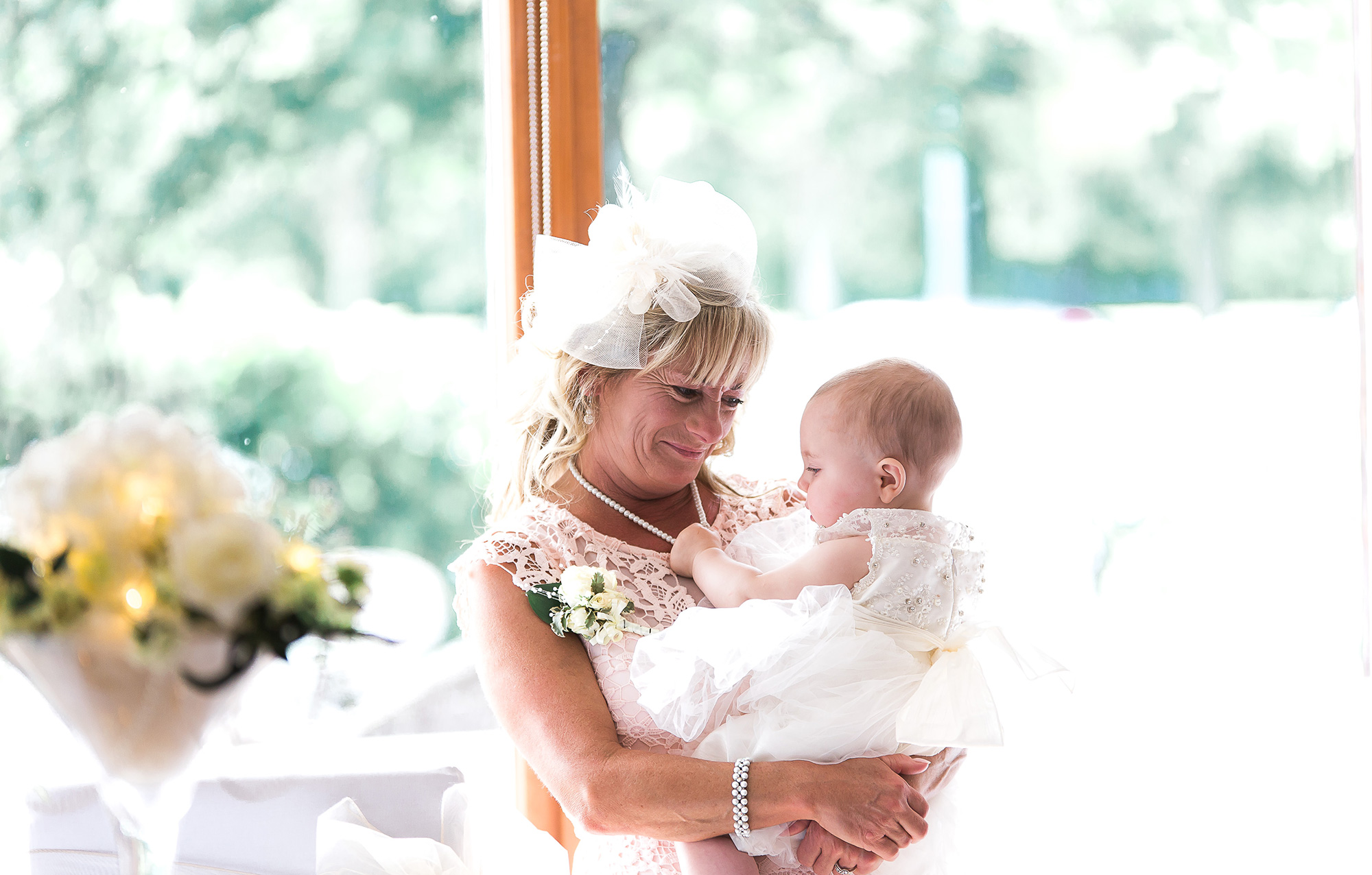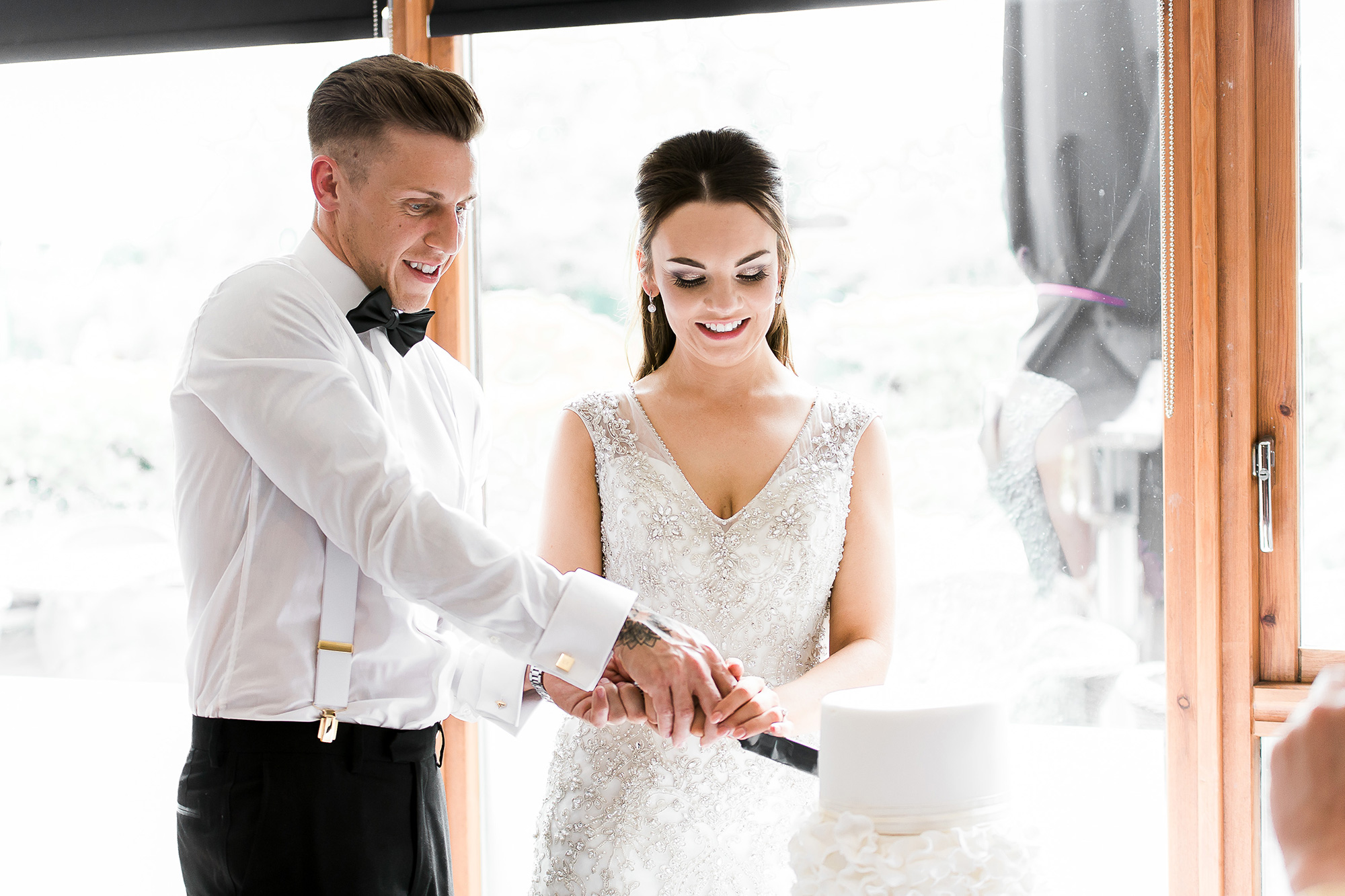 "It was an amazing first day of the rest of our lives together," says Ashleigh.