As long as Heather Crown and Darrell Elsinor left their homemade rustic wedding married, and guests had smiles on their faces, they had achieved their simple goal.
"All we wanted from our wedding was to get married, and for everyone to have a brilliant time and dance like fools," explains Heather, 31, of her plans with Darrell, 32. "We didn't want it to be formal and serious, just really good fun."
Their ceremony at St John's Church, Snods Edge, was followed by a reception next door at St John's Church Hall. "When we saw Snods Edge we knew it was perfect, it's so beautiful and rural, and the church is just next to the hall so people didn't have to worry about travelling between two venues," says Heather.
And their low-key attitude transferred ideally to their photo shoot. Photographer Kimberley Waterson said the couple's laid back and relaxed approach meant she could capture a "documentary-style" collection of images. "I get this style from my past career as a Royal Air Force and war photographer," explains Kimberley. The only hurdle on the day? "Wind! We nearly lost the bride's veil at one point," she laughs.
Photos courtesy of Kimberley Waterson Fine Art Photography.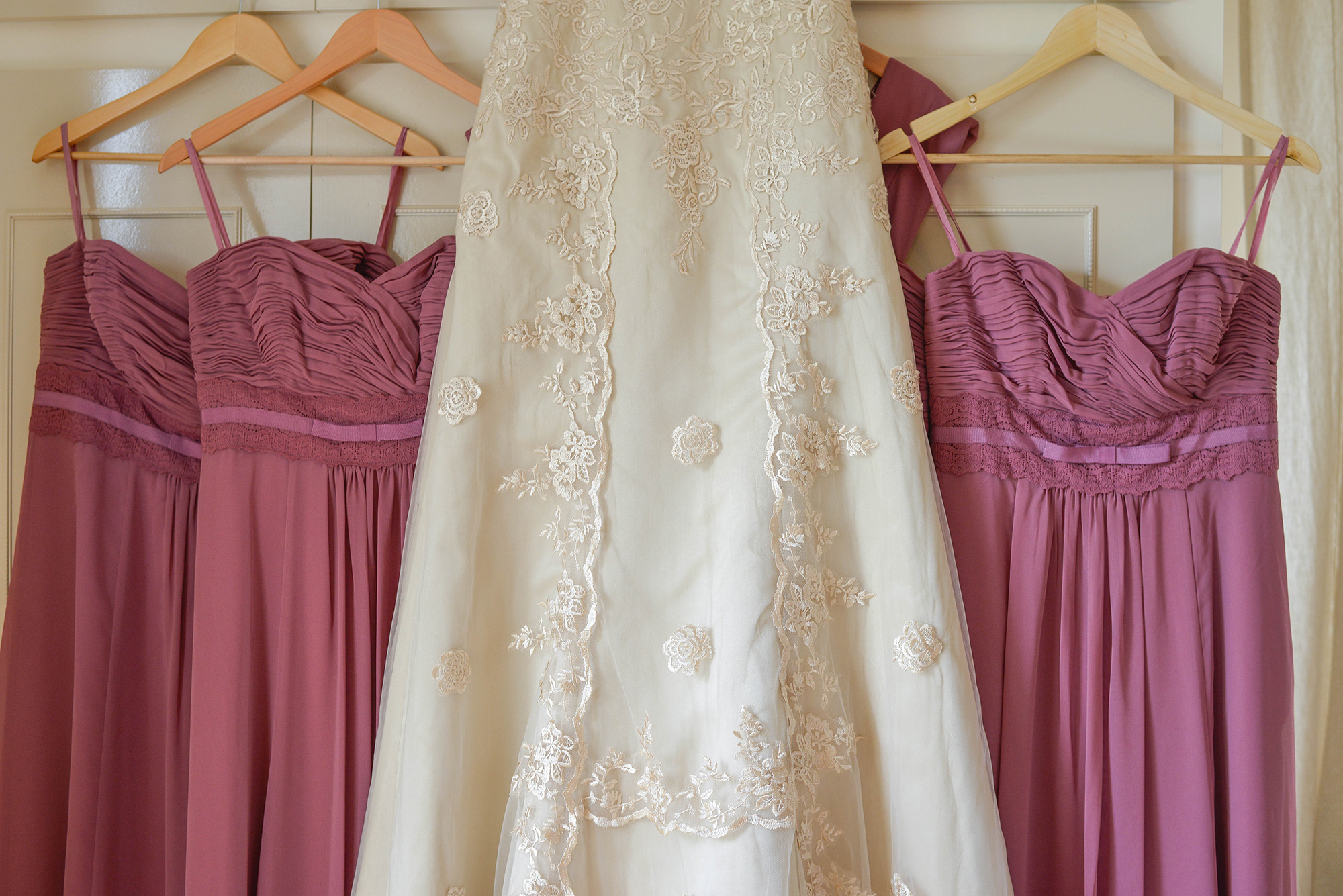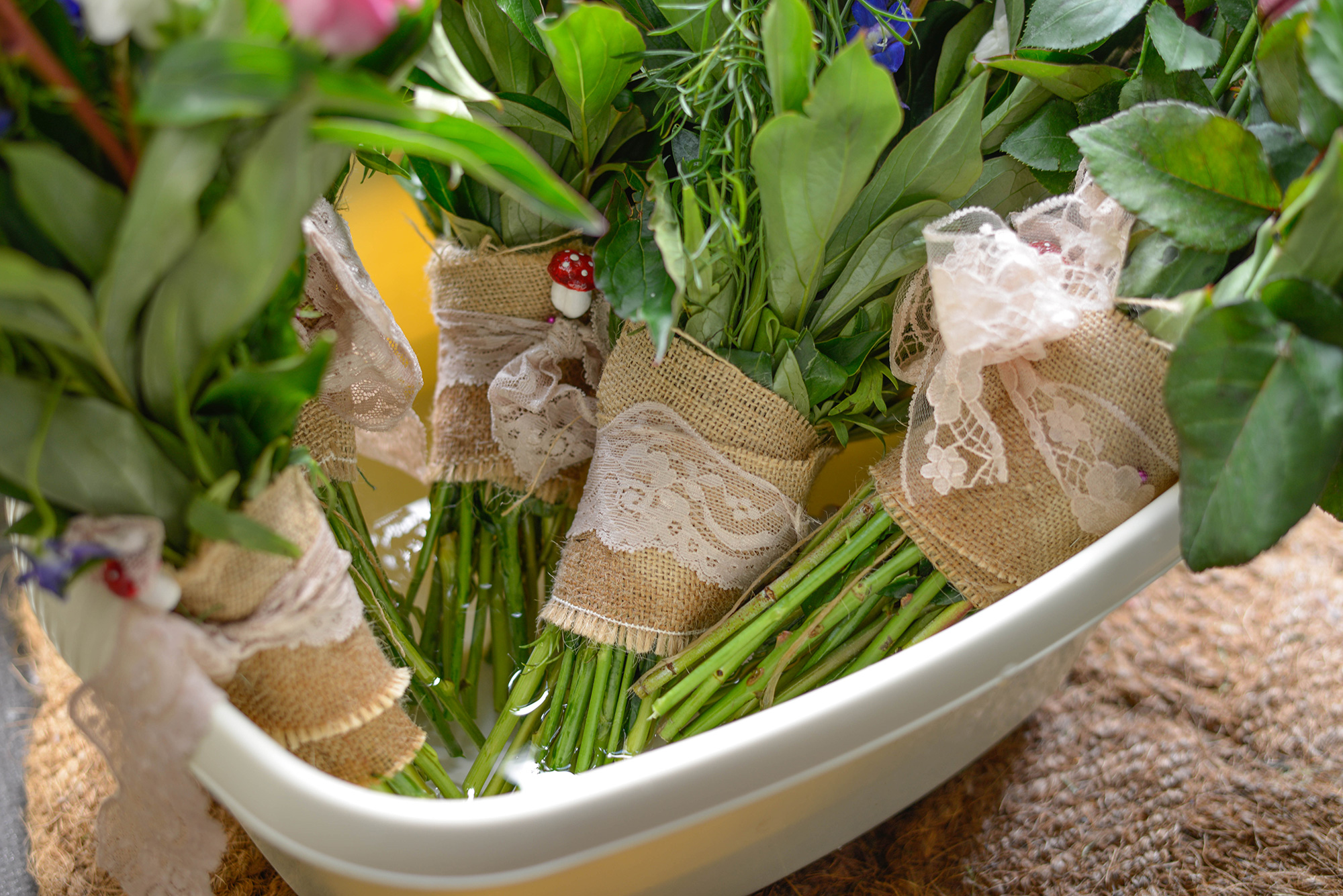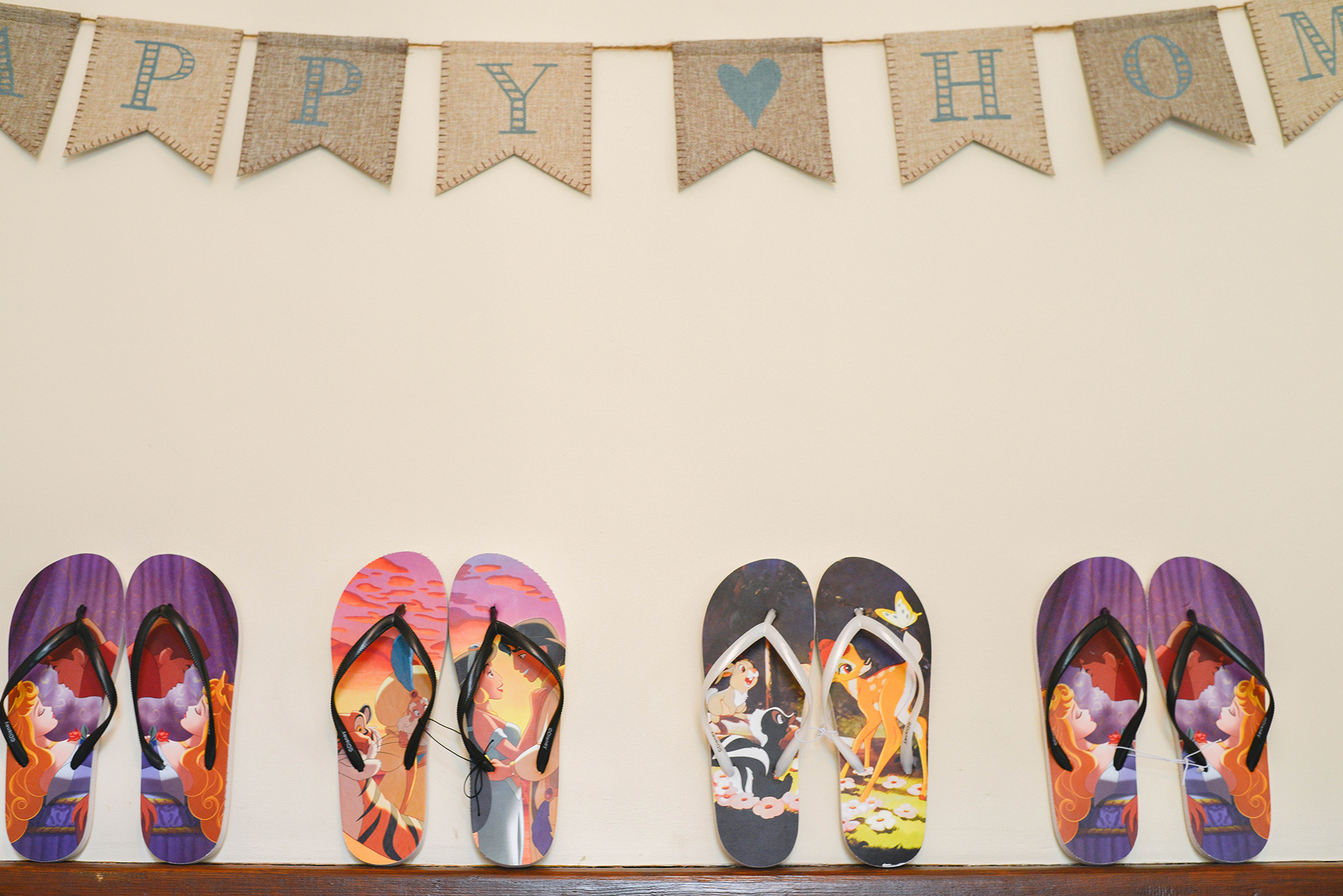 The couple employed their DIY skills on the day, making table runners, bunting, centerpieces and wagon wheel chandeliers.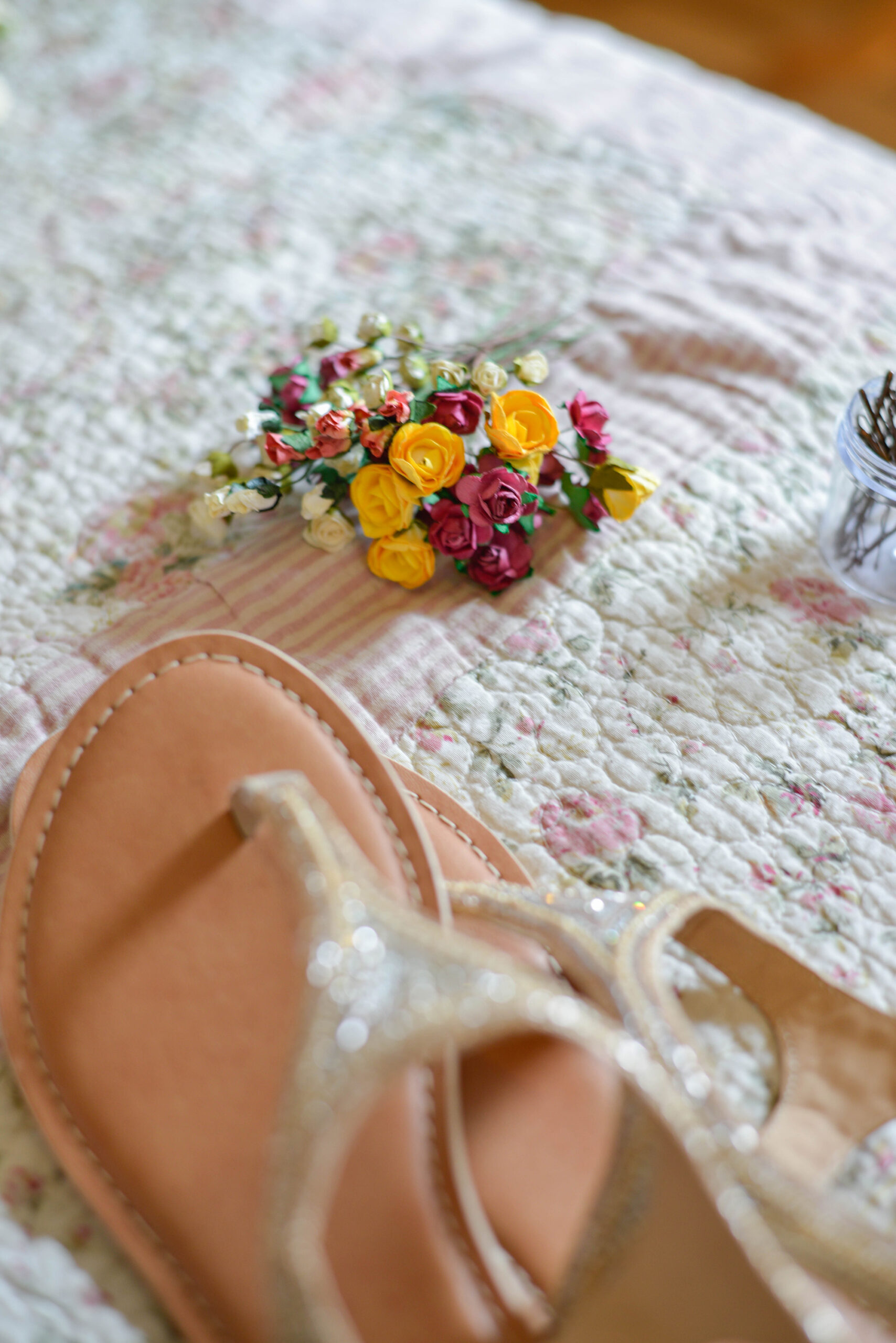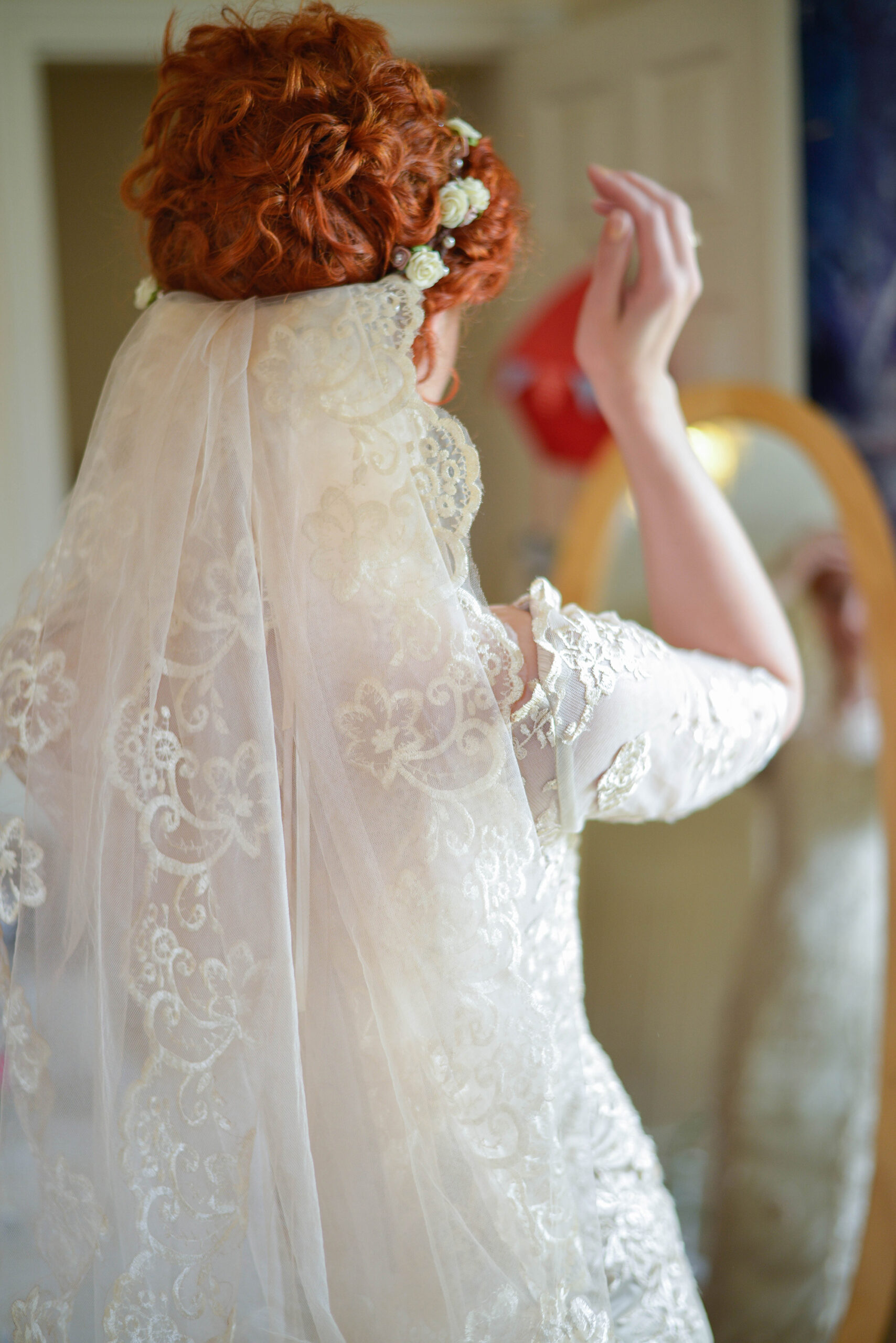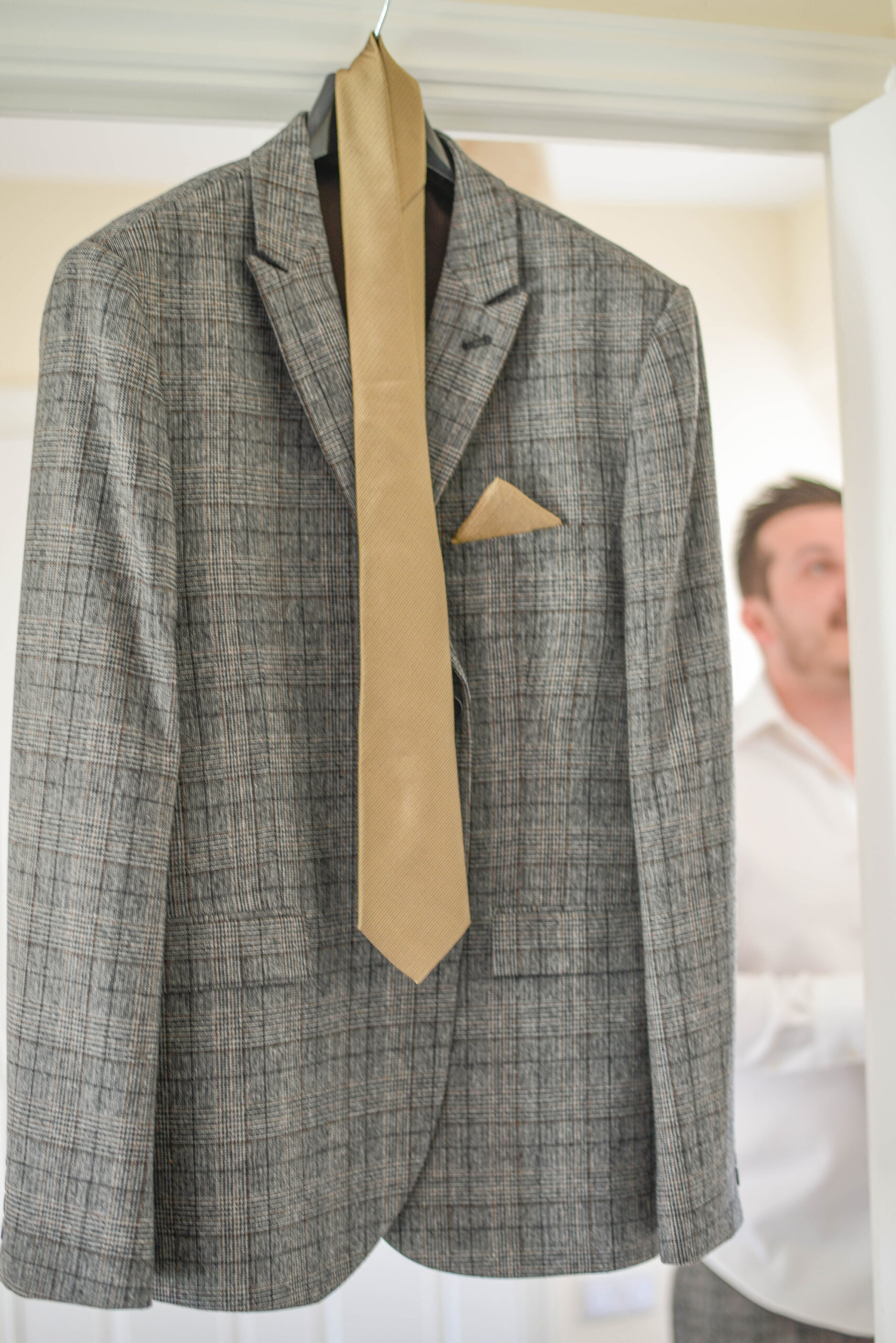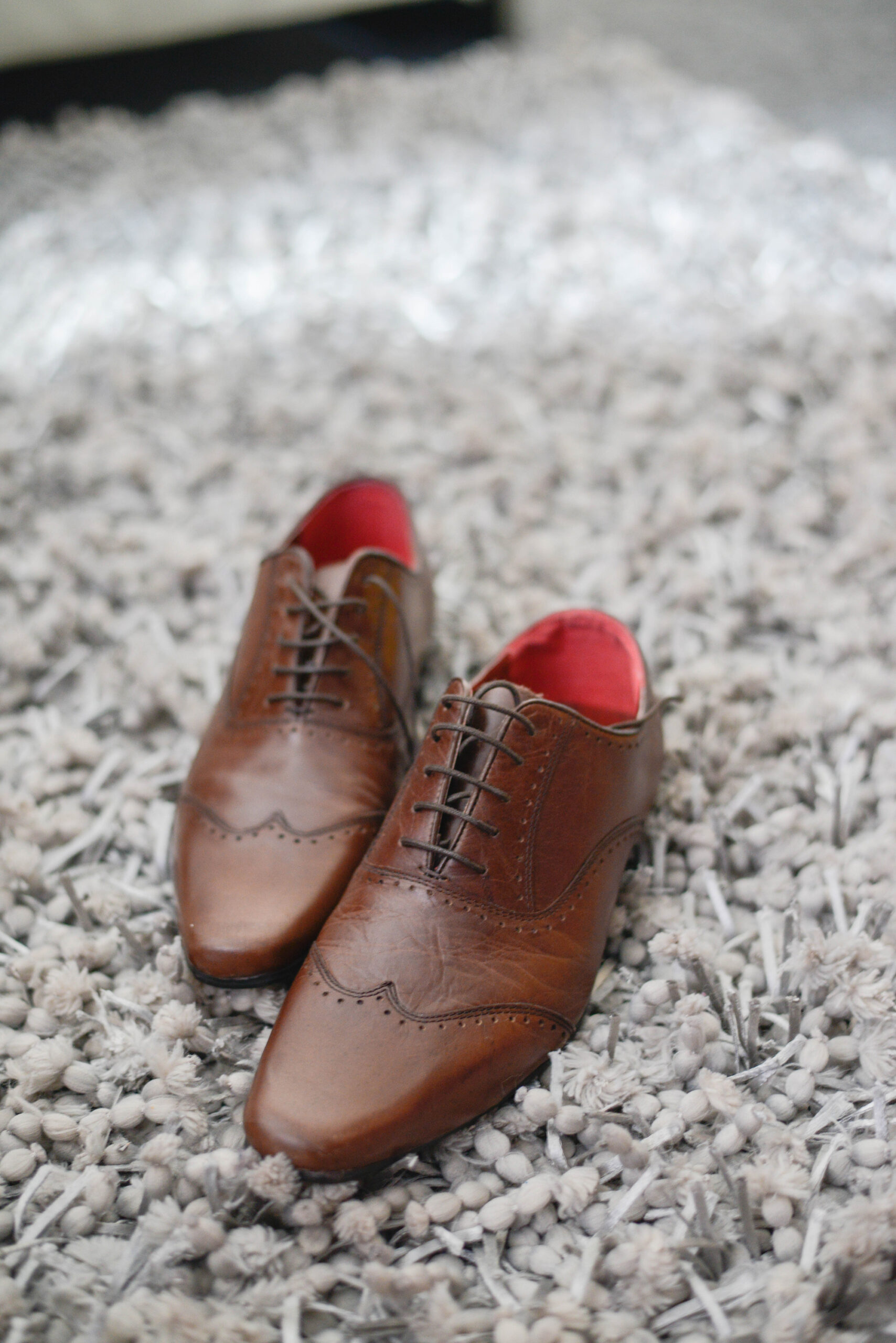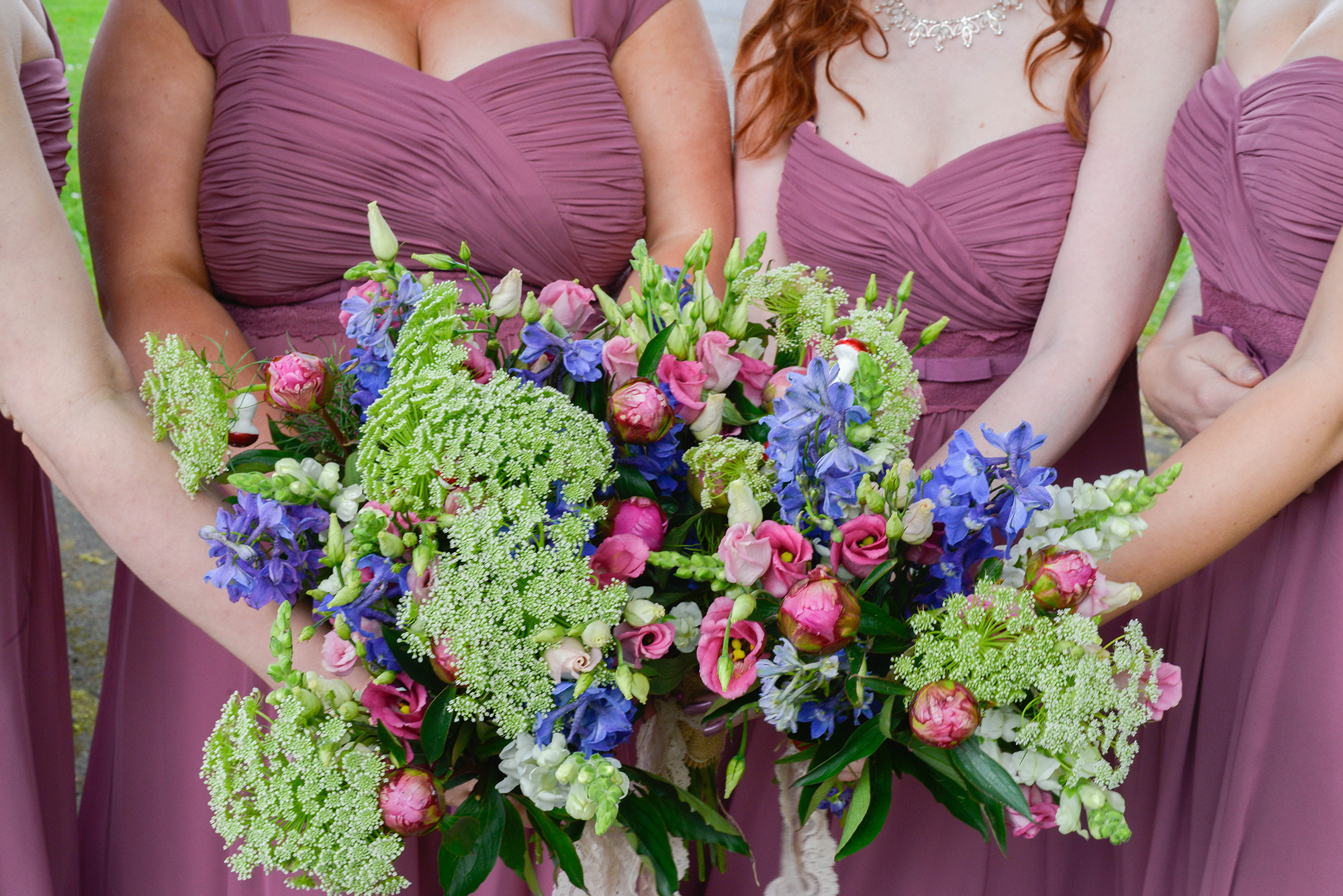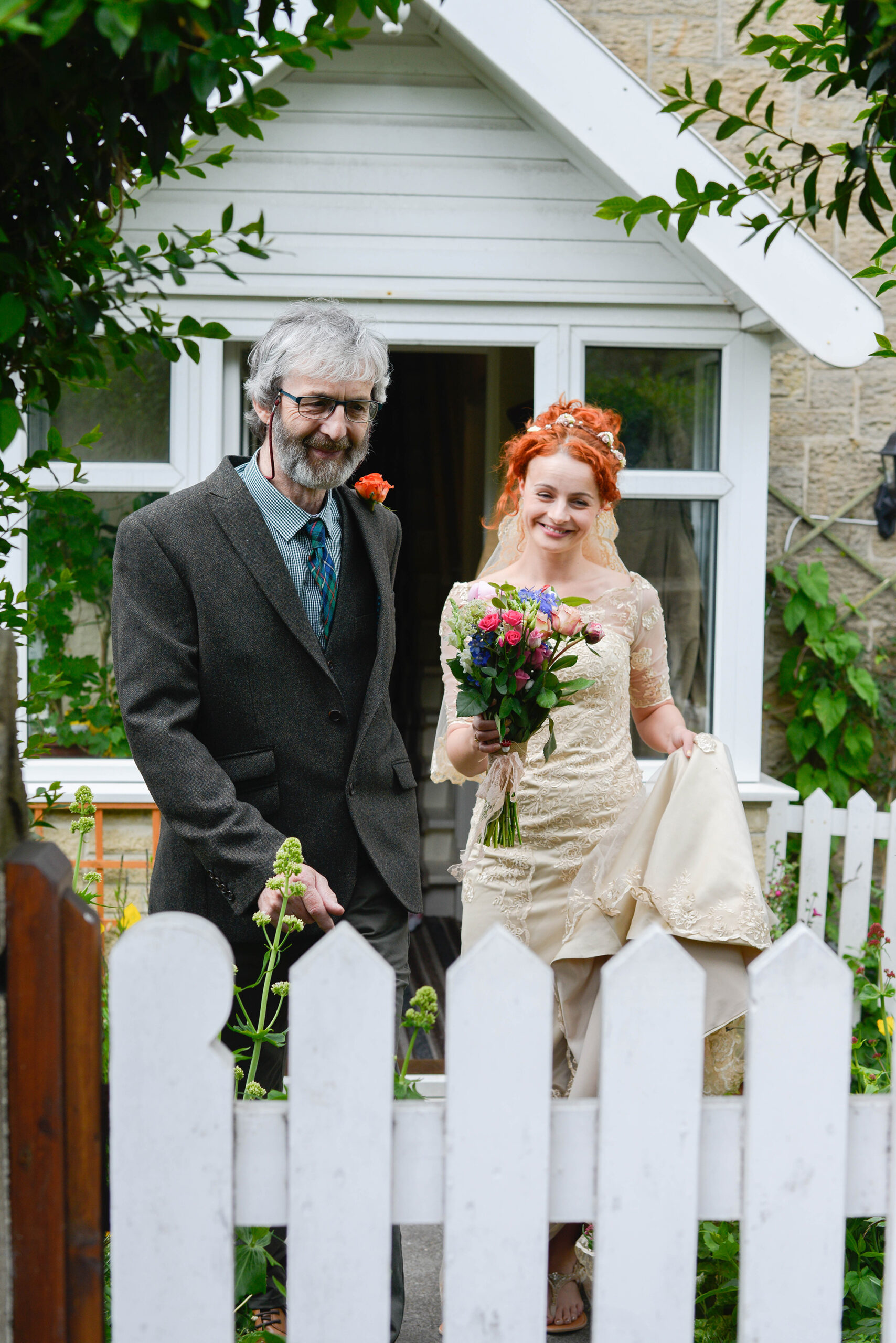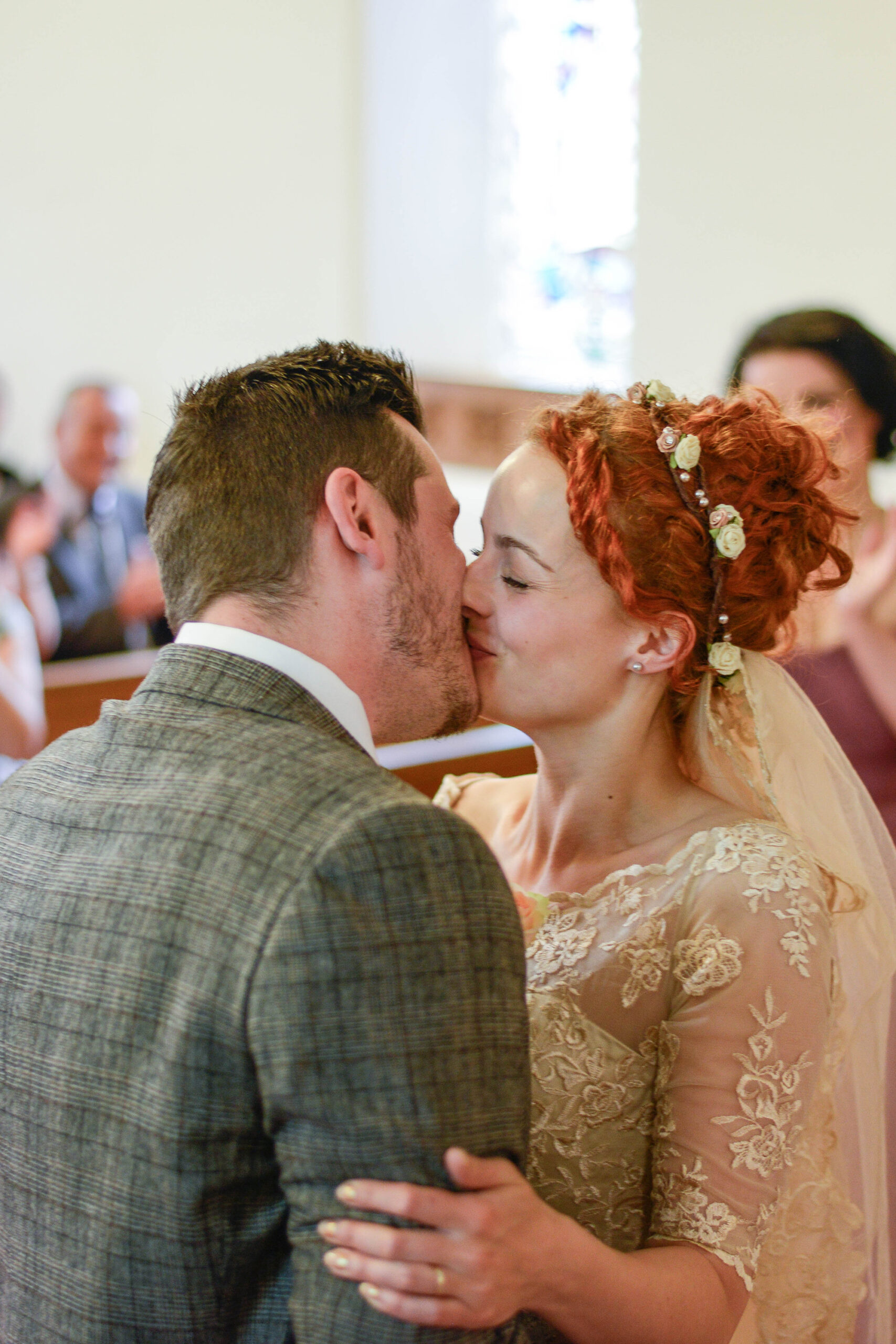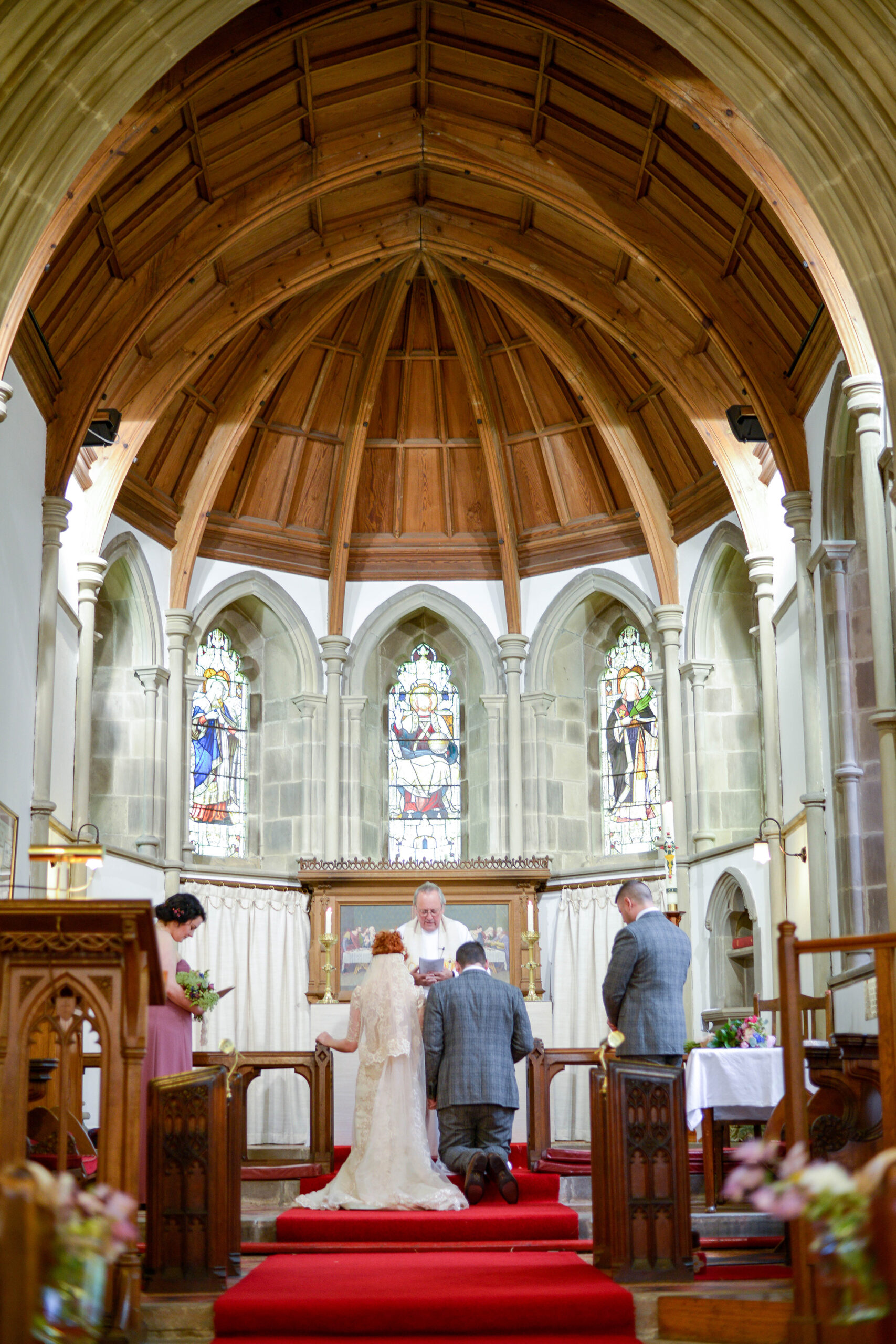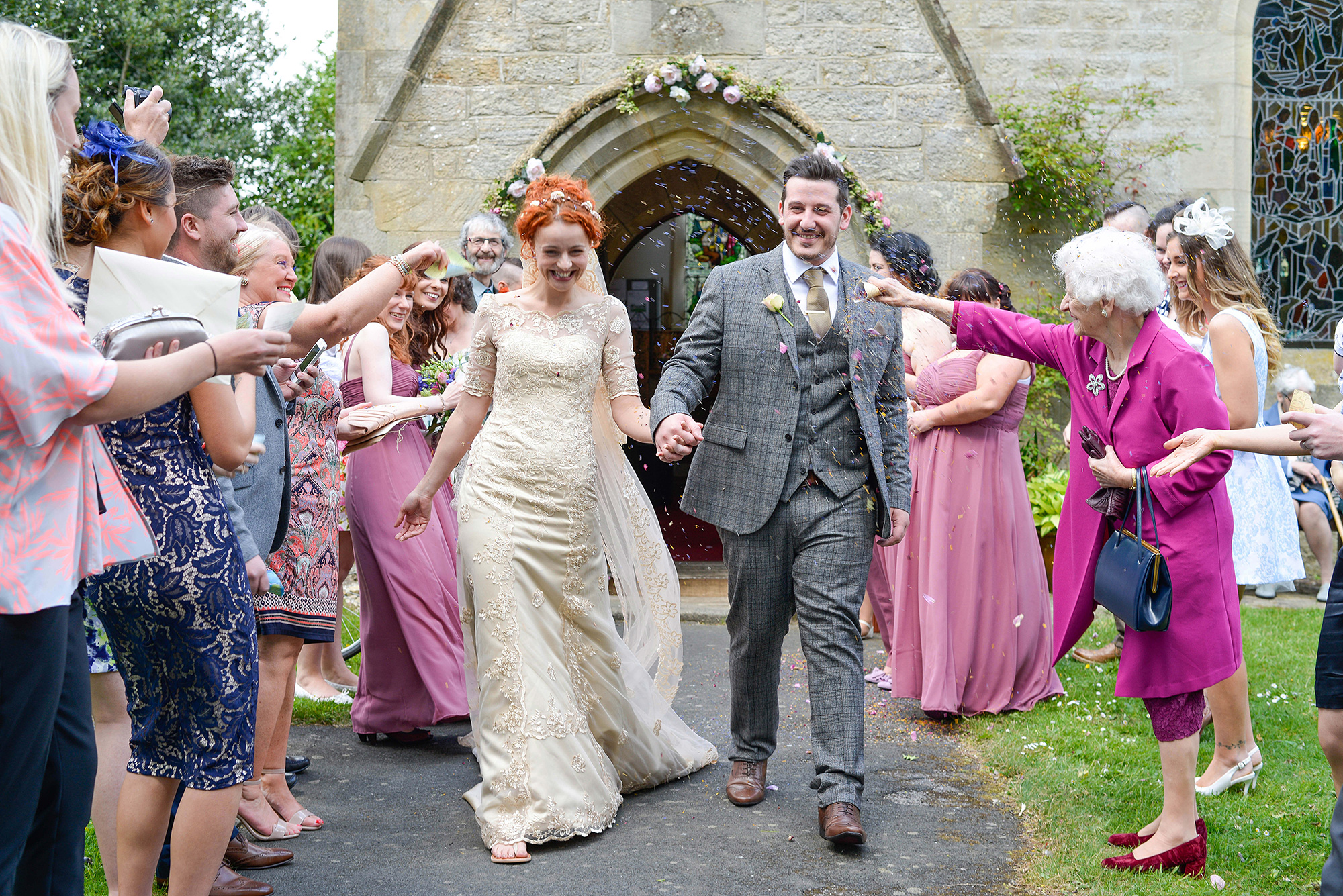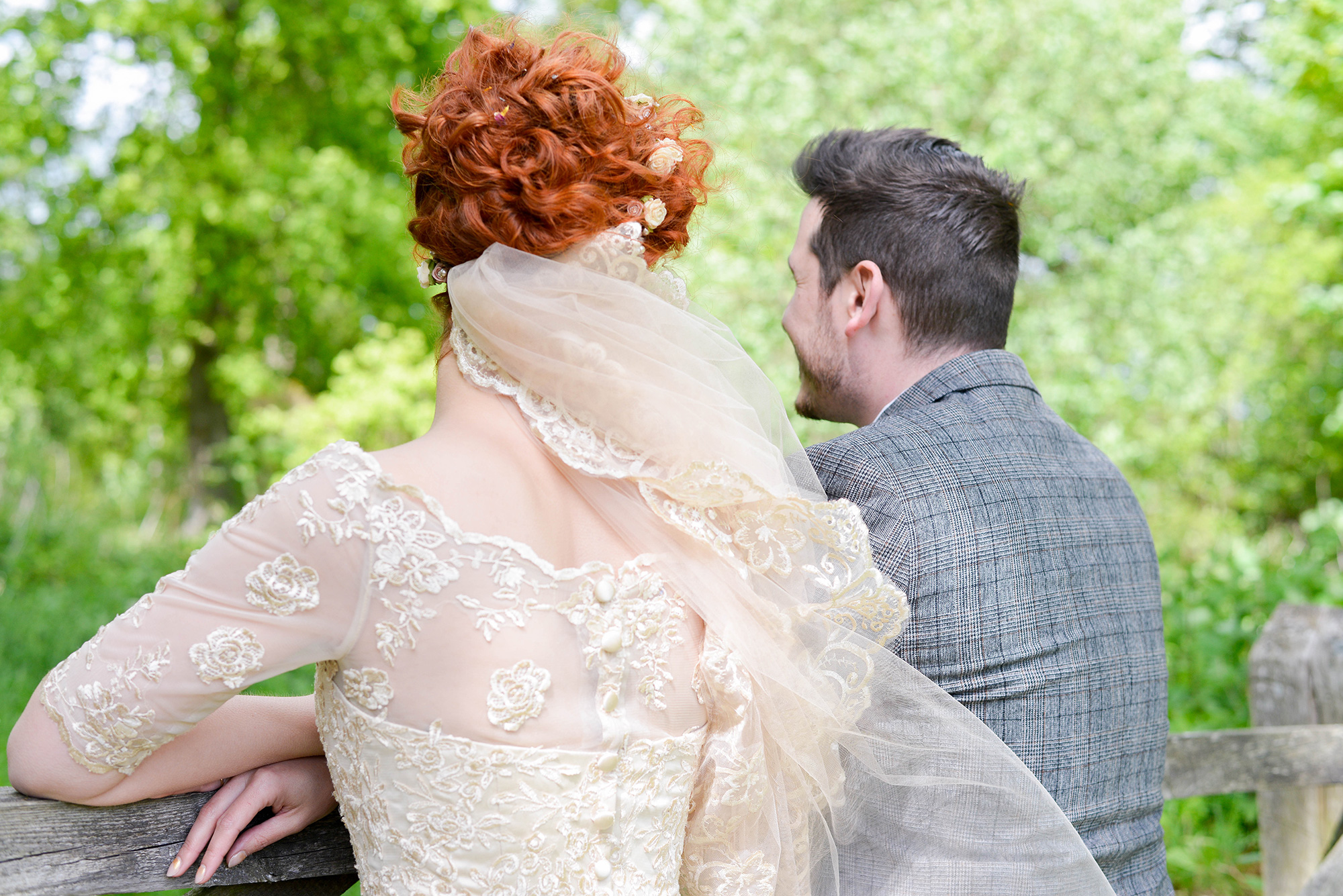 "One of my favourite wedding memories was the night before we got married, when we'd just finished setting up the marquee, and we sat on the hay bales and ate fish and chips and everything was just perfect," smiles Heather.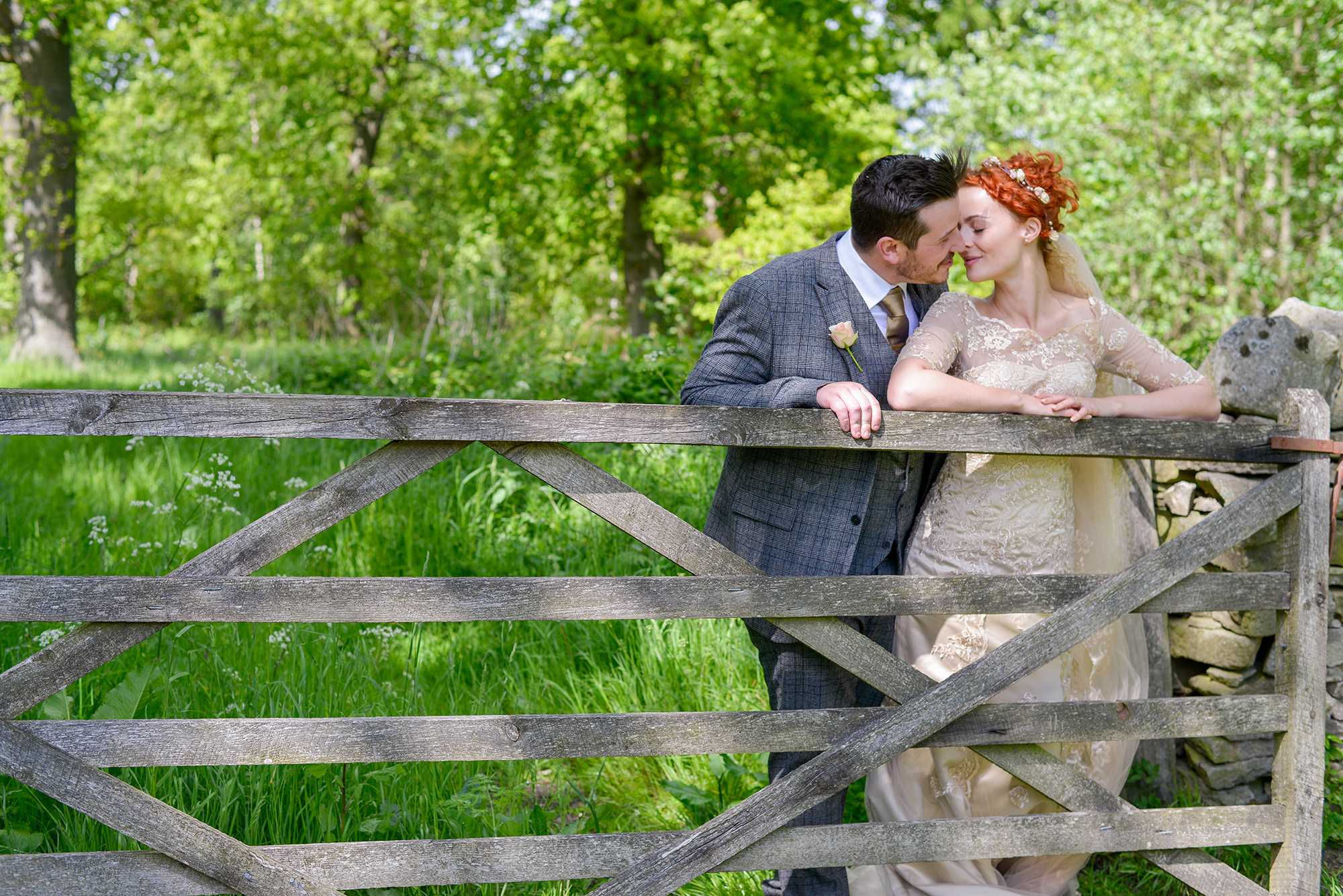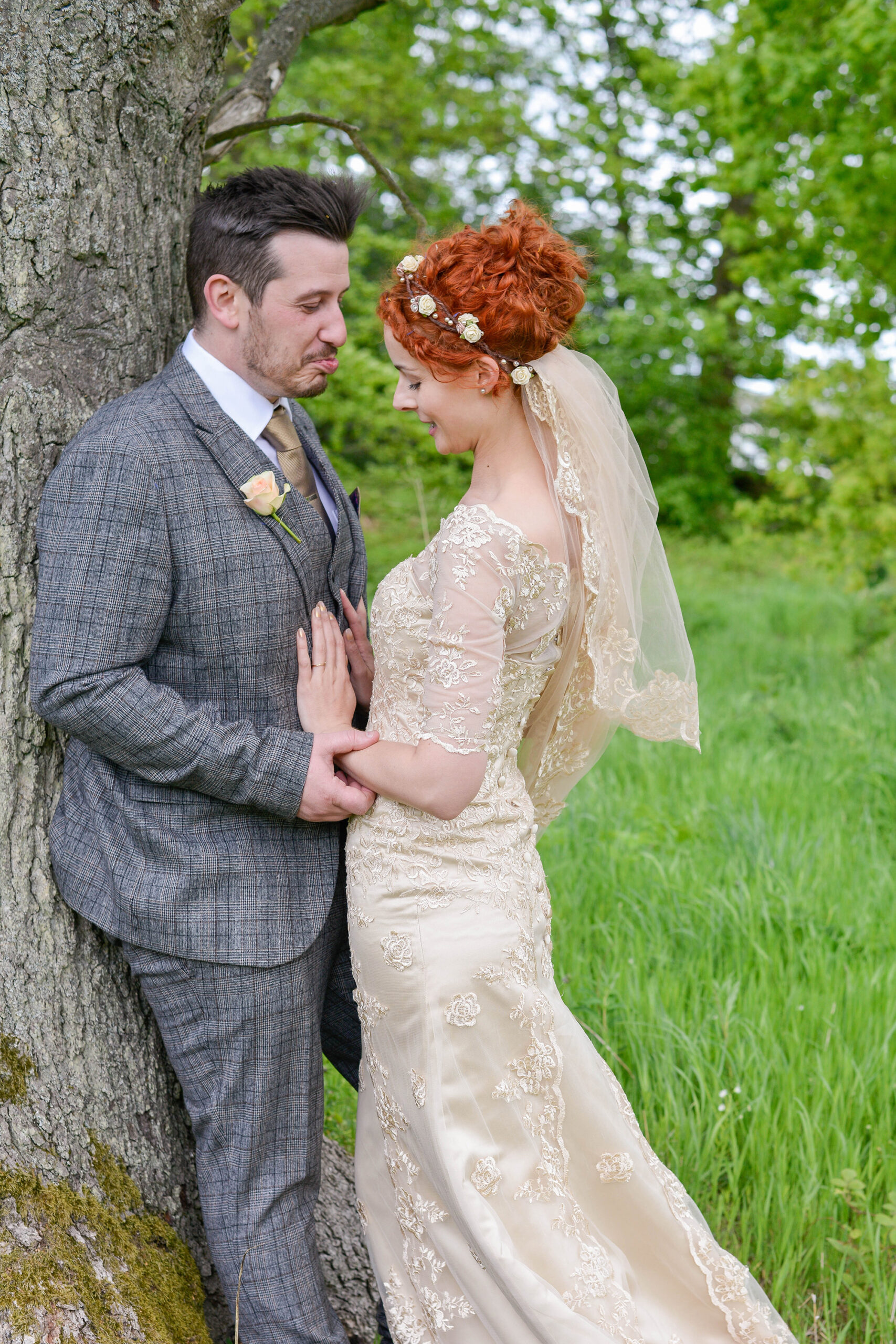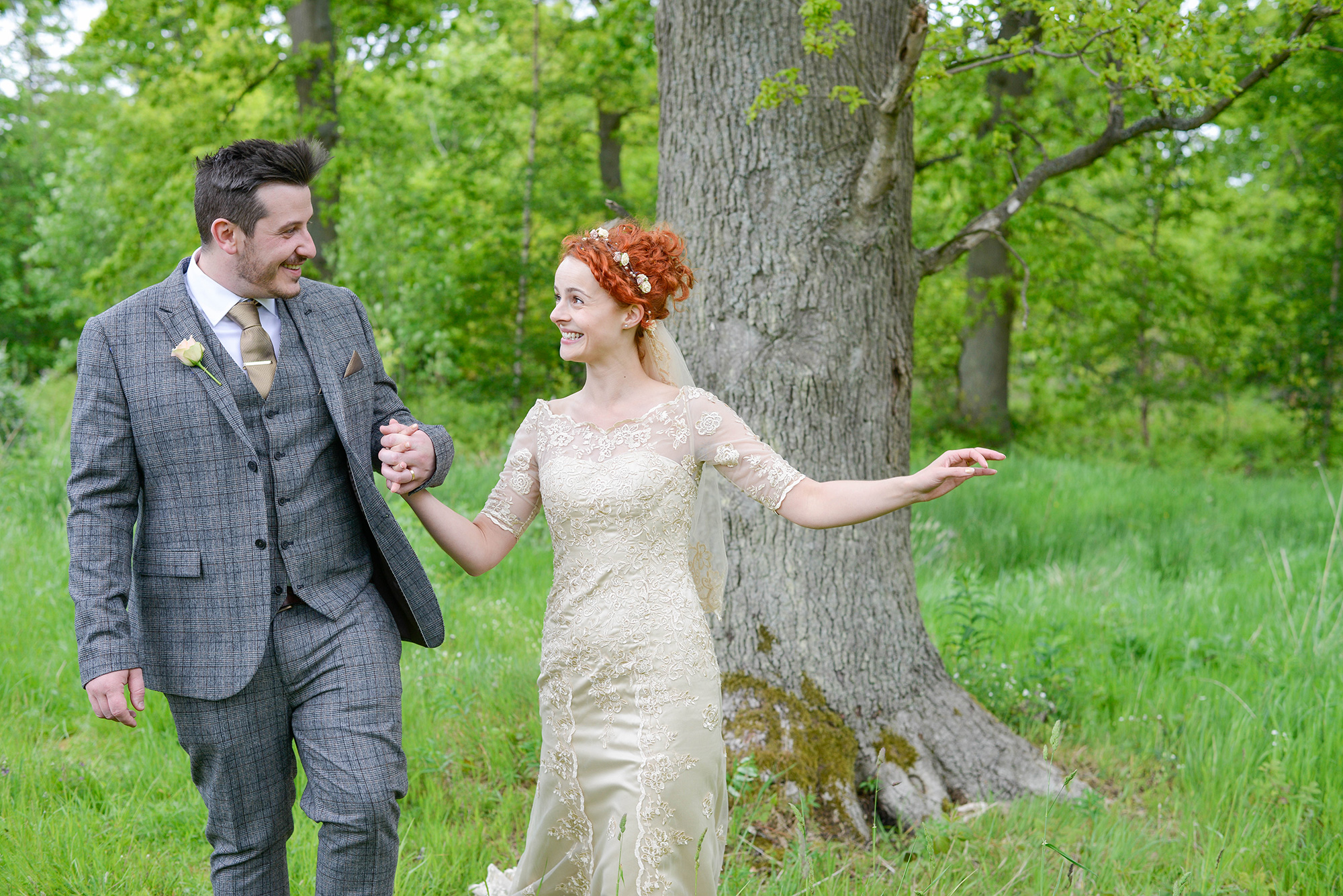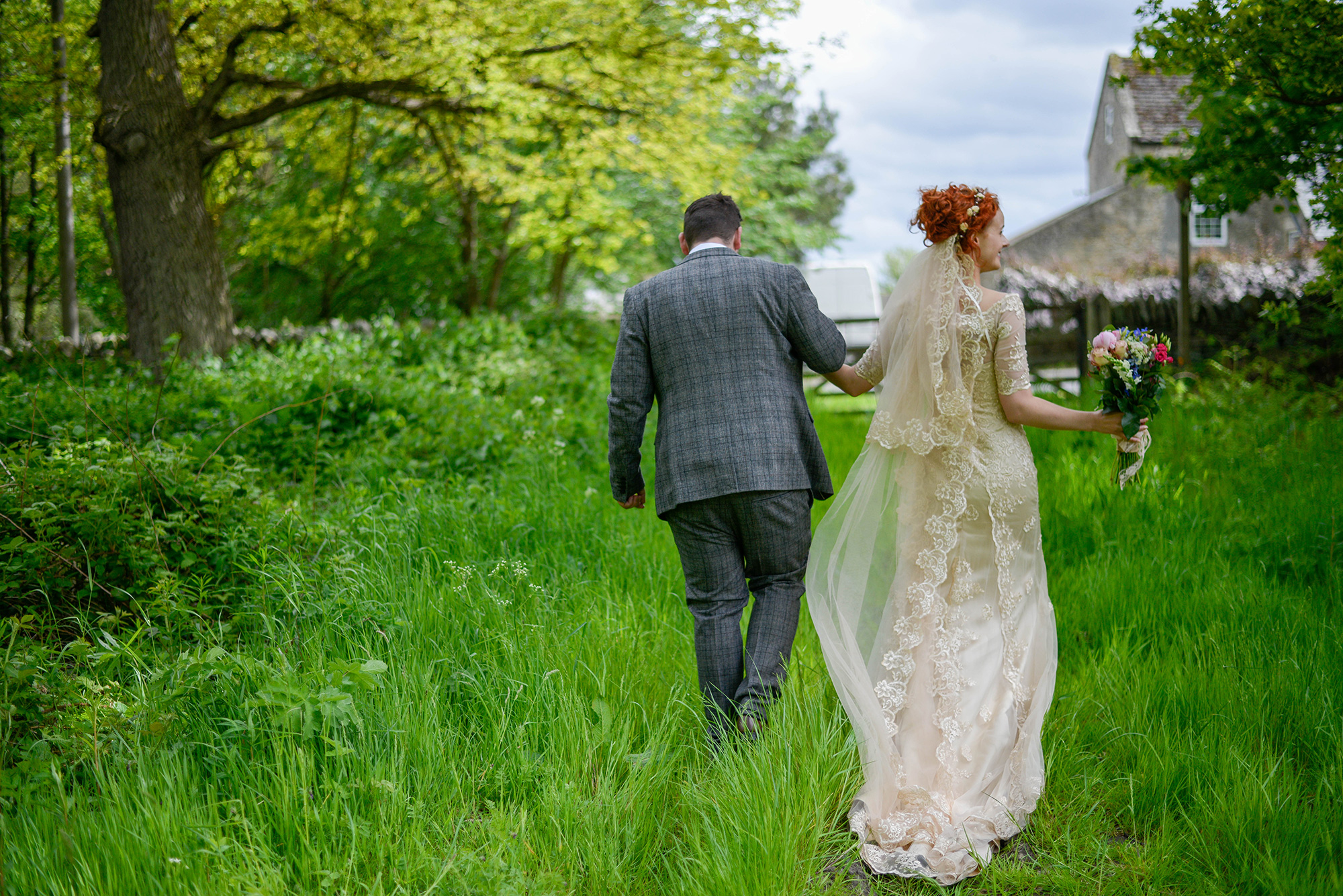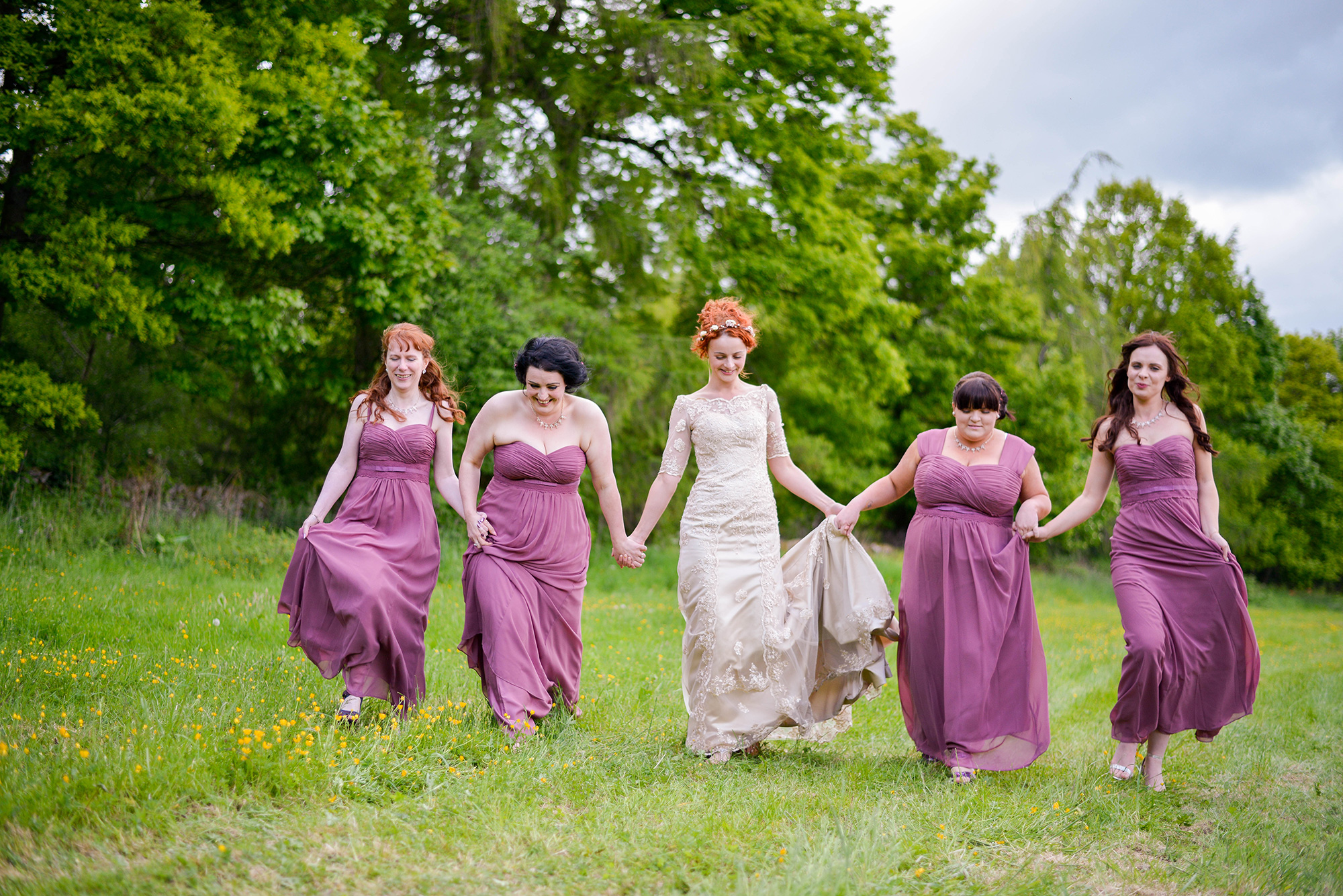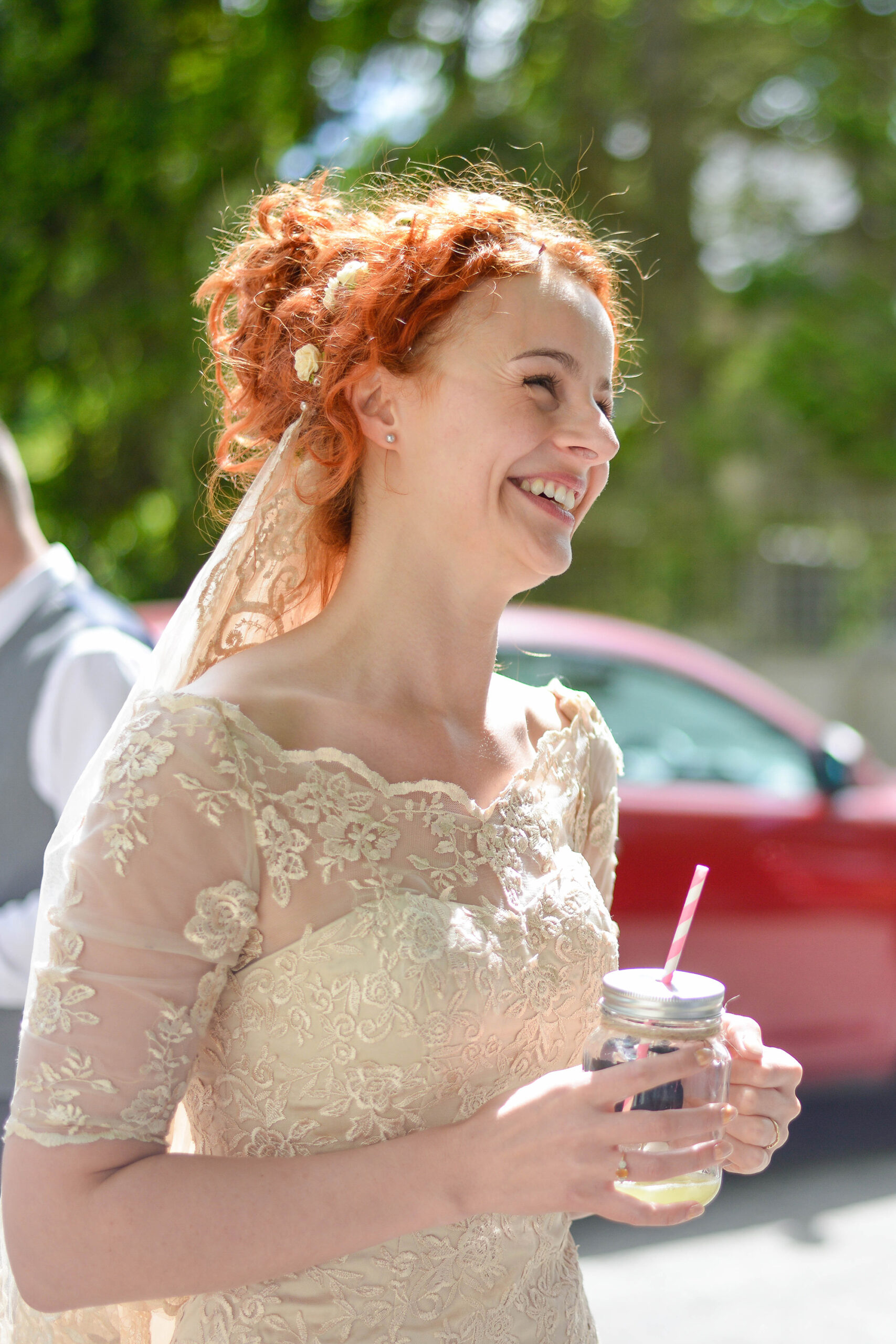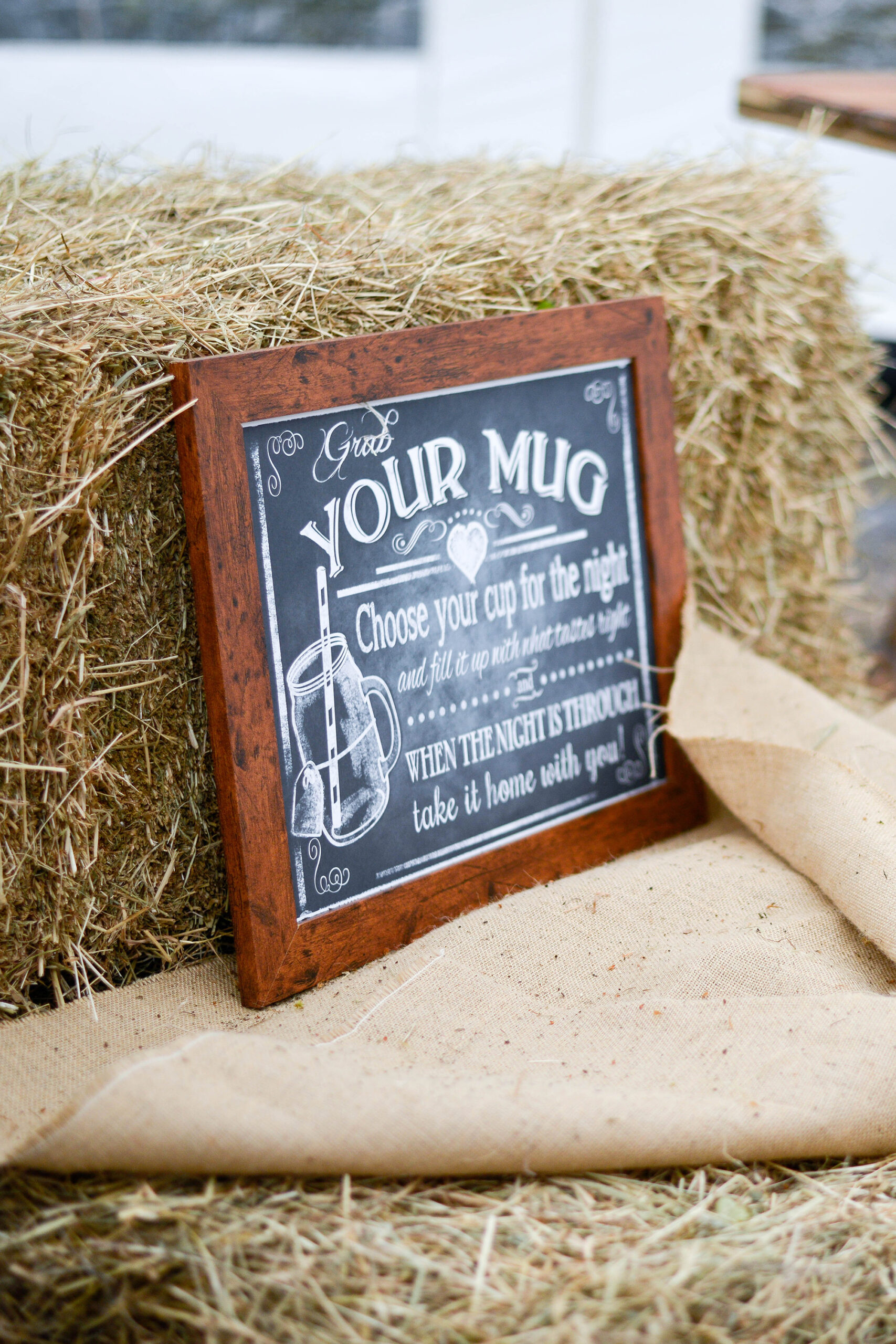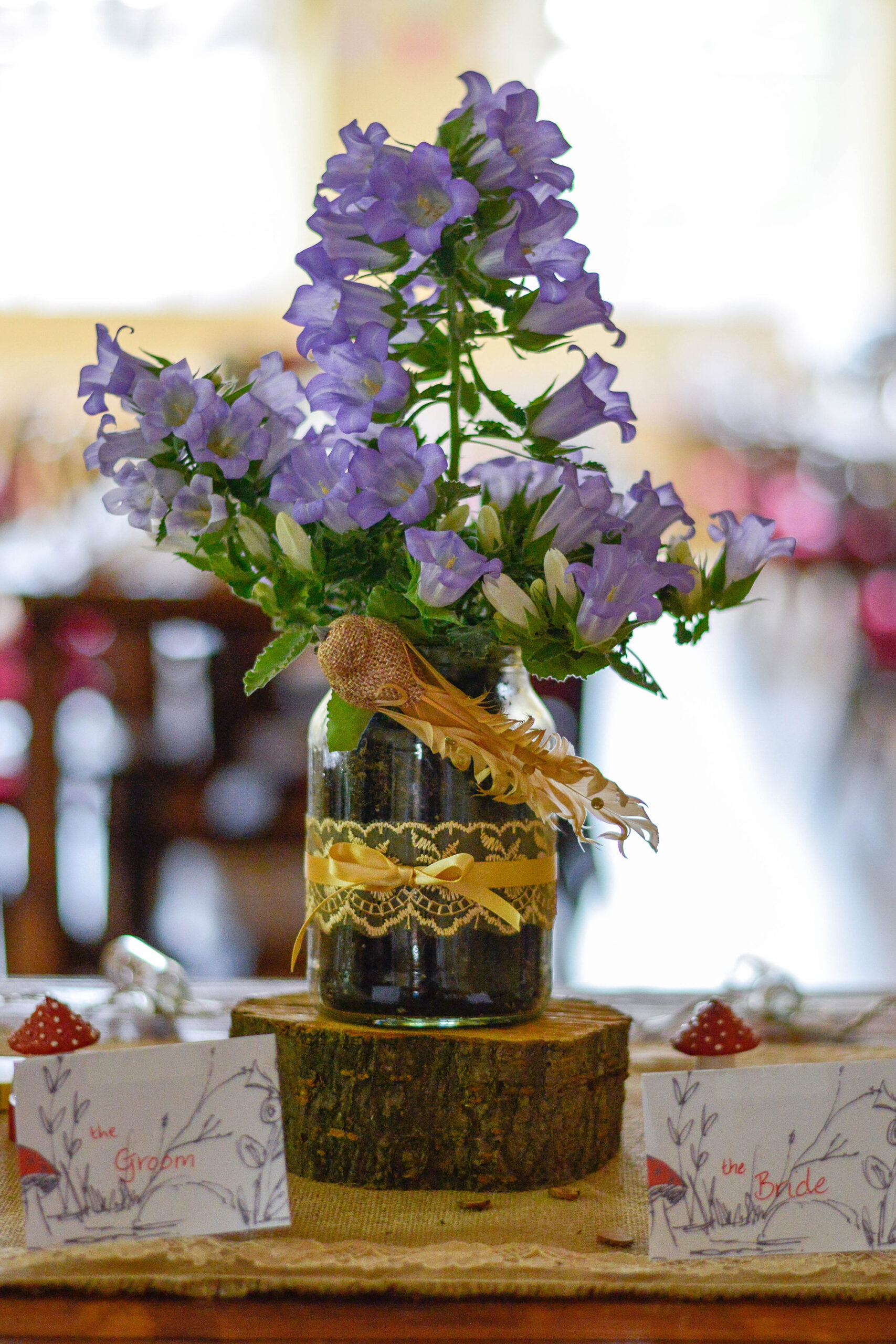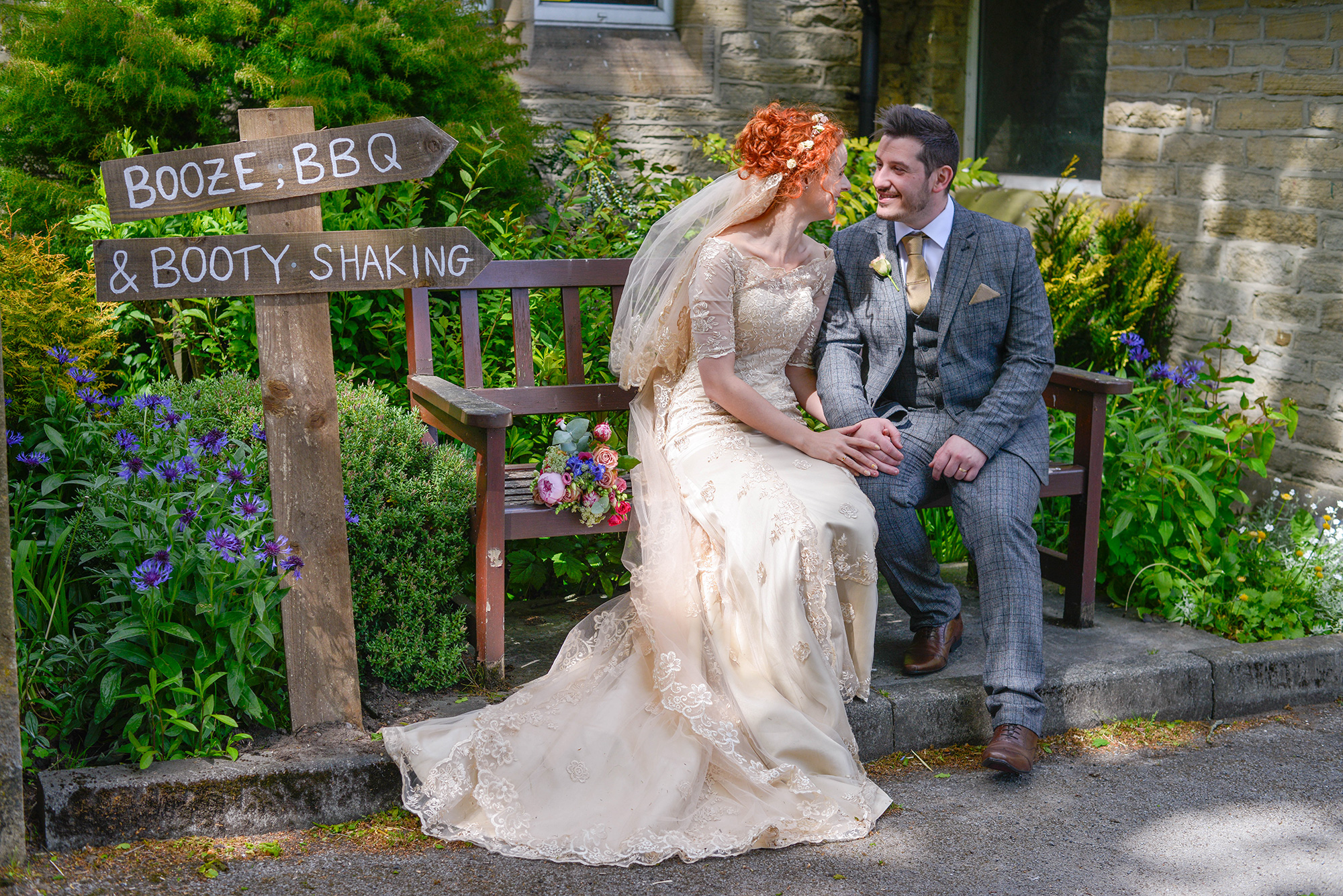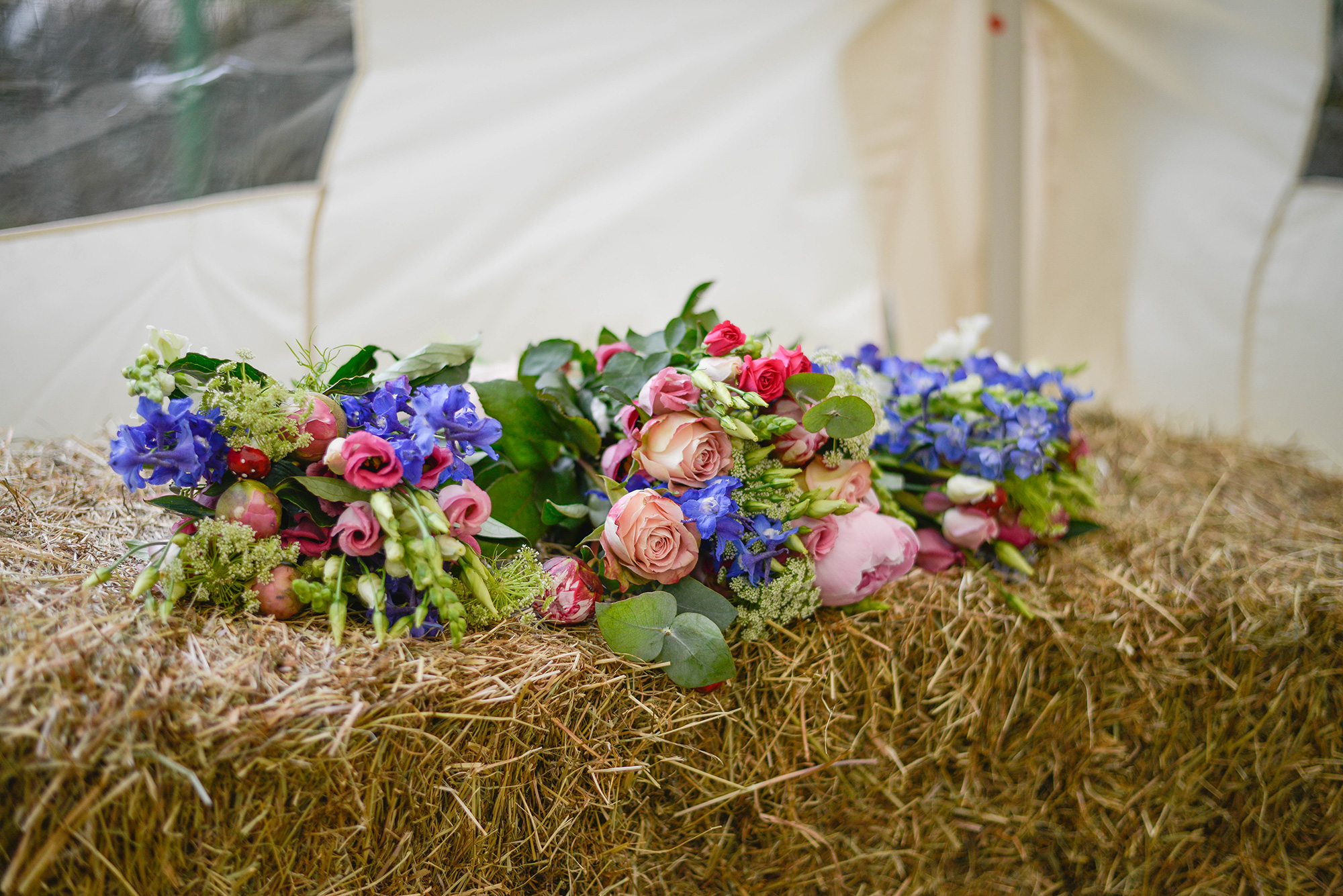 "My sister and I bought all of the flowers the day before the wedding and did all of the centrepiece arrangements," explains the bride.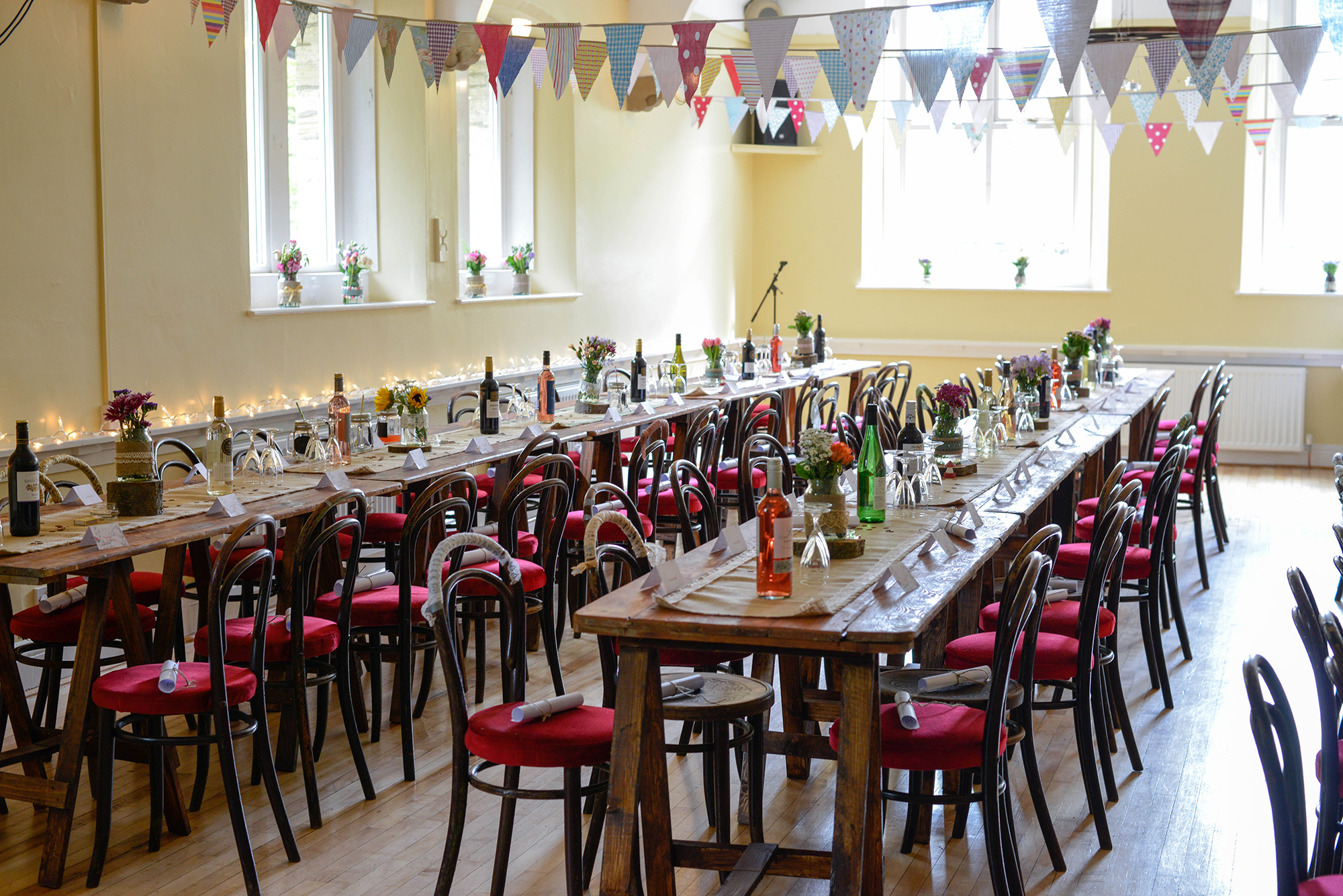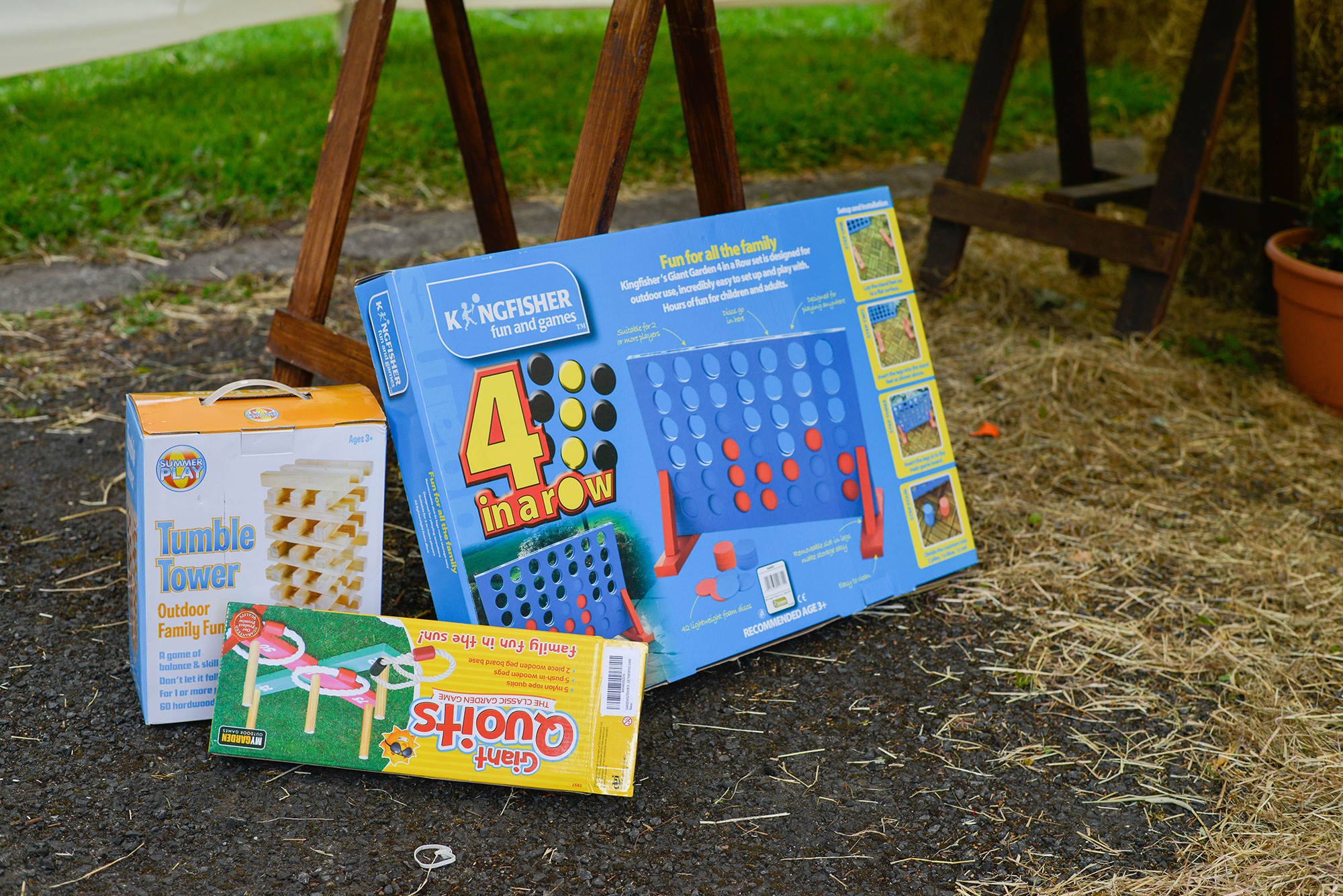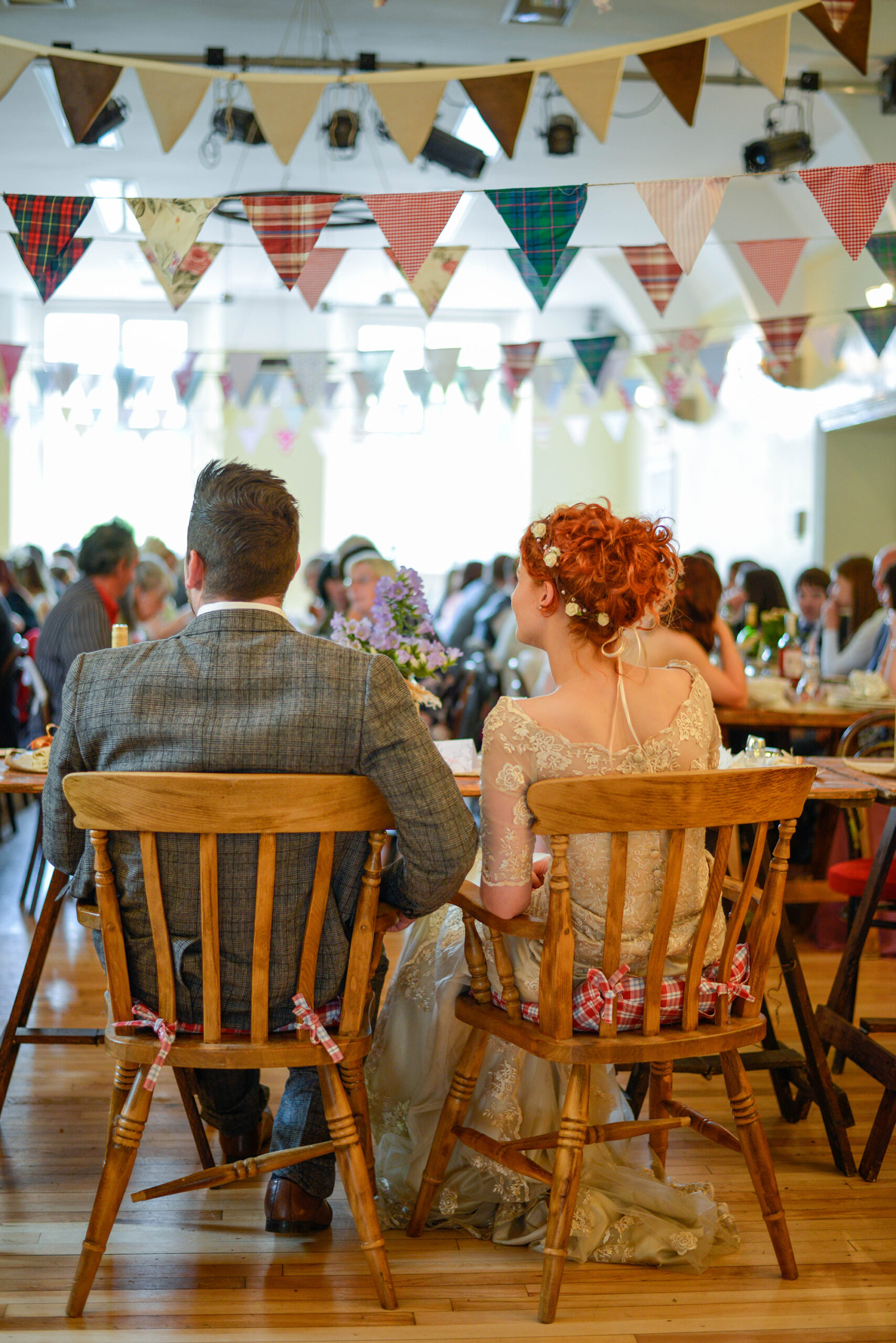 "Honestly I don't think I would change anything, we had the most amazing time and loved our day," beams the bride.