Jessica Matlin and Matthew Ralys met in Miami before eventually jetting across the Atlantic for their two-day London wedding that celebrated everything that's great about the UK.
Jessica, 38, says they wanted to marry in her hometown and turned it into an all-round London celebration geared at showing the couple's American guests around the great city.
Jessica and Matthew, 31, wed at the Mayfair Library in Westminster on August 8, 2015 in front of 35 guests.
Lunch followed at celebrity pub Punchbowl, with all the traditional pub-grub. Guests then piled into an open-top double-decker bus for a special tour of London. "Matt and I spent hours planning the exact route to include all the major sights and also some places personal to us," Jessica says.
The next stop was the London Eye, where the couple ended the evening in a private capsule overlooking the city.
Day two arrived and the fun continued, with the couple exchanging vows all over again in Jessica's parent's garden in front of 70 friends and family.
Jessica says it was a chance to spend time with all the friends they couldn't include on the first day.
"I once again put on my dress, walked down the aisle with my dad and read the traditional vows… We enjoyed an English tea party in the sunshine, with scones and clotted cream, and as the sun began to set, we were able to have the speeches, first dances and fun," the bride says.
"Not many people get two wedding days with the same groom, but I'm one of the lucky ones."
Photos courtesy of Cristina Rossi Photography.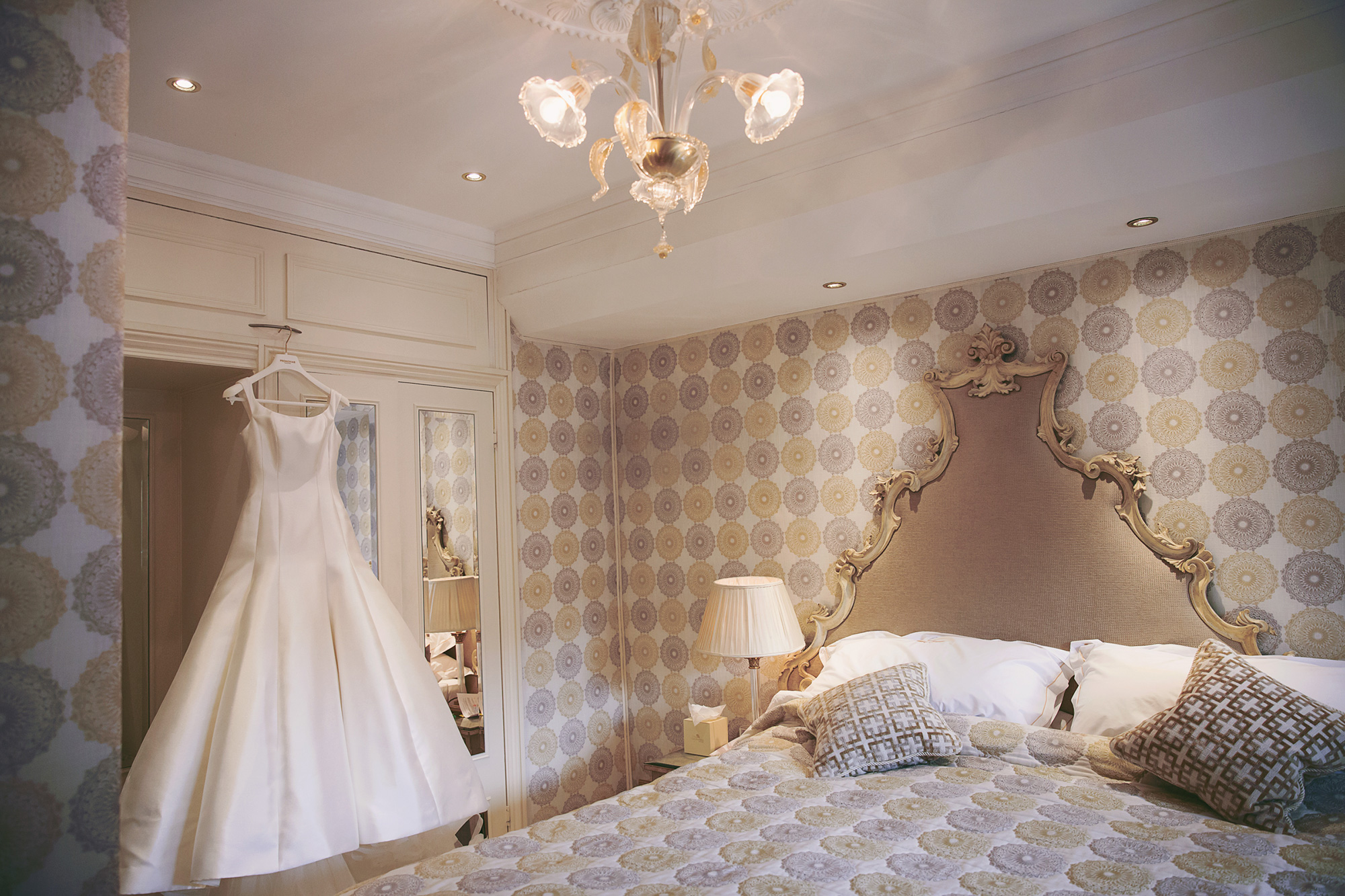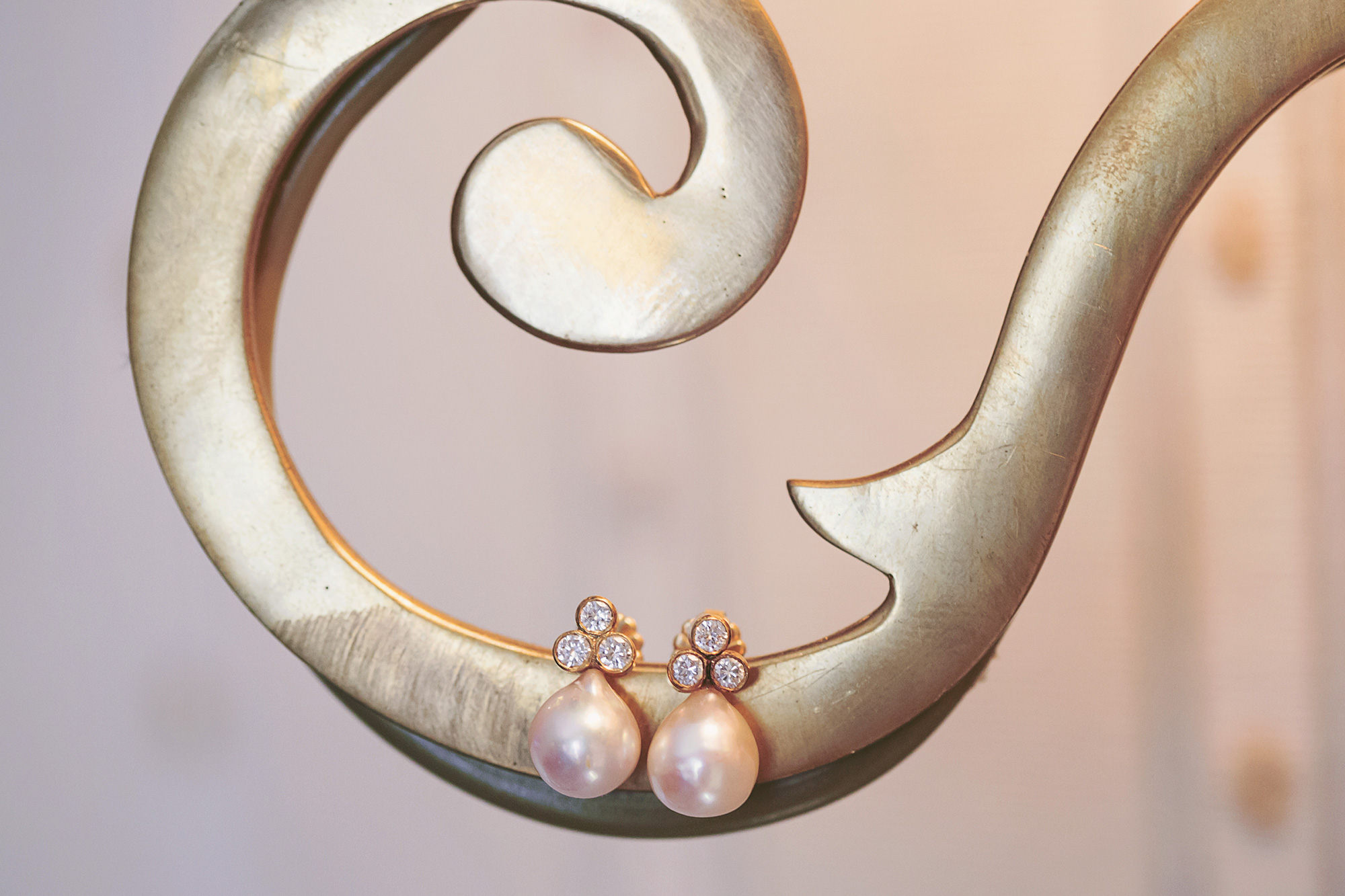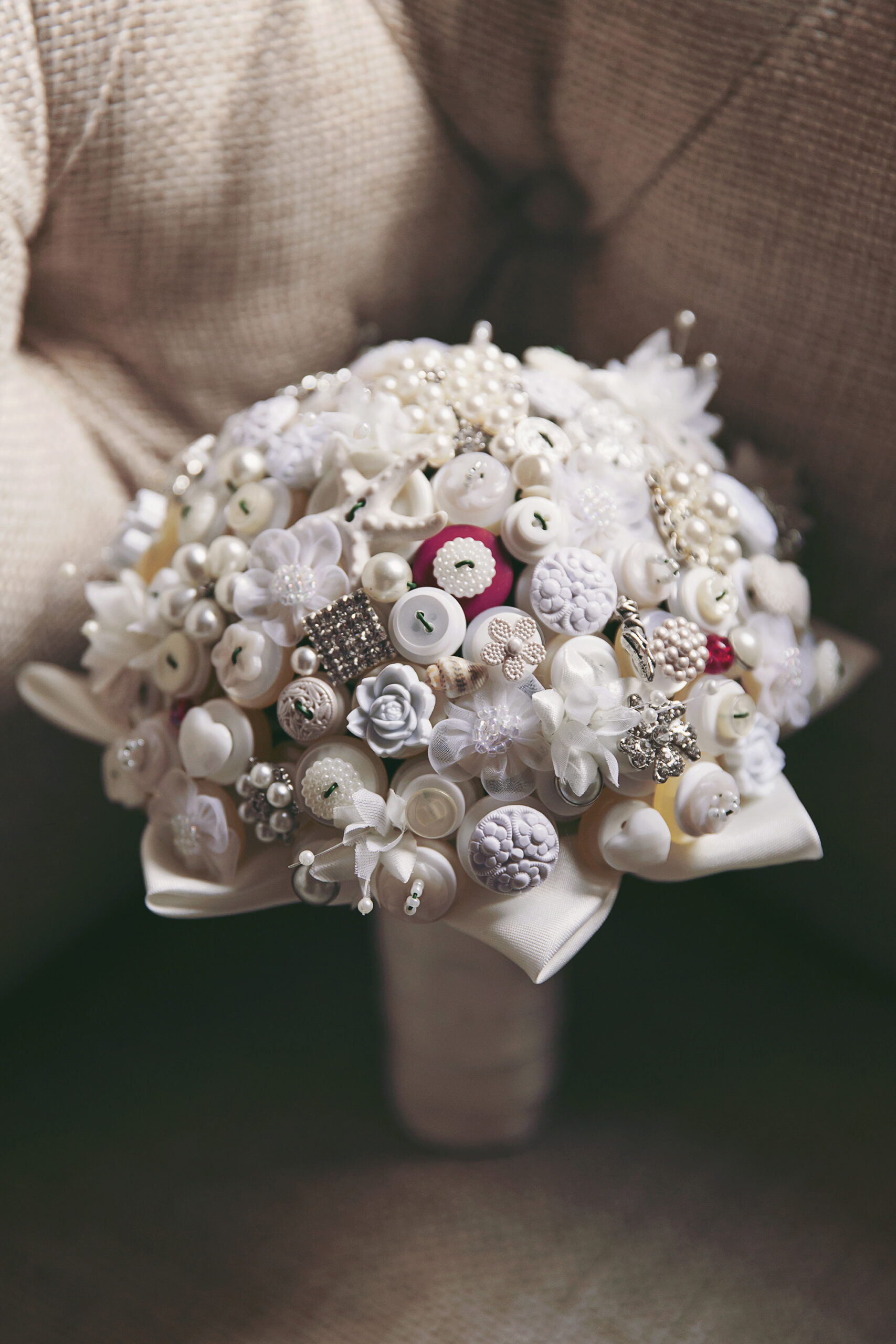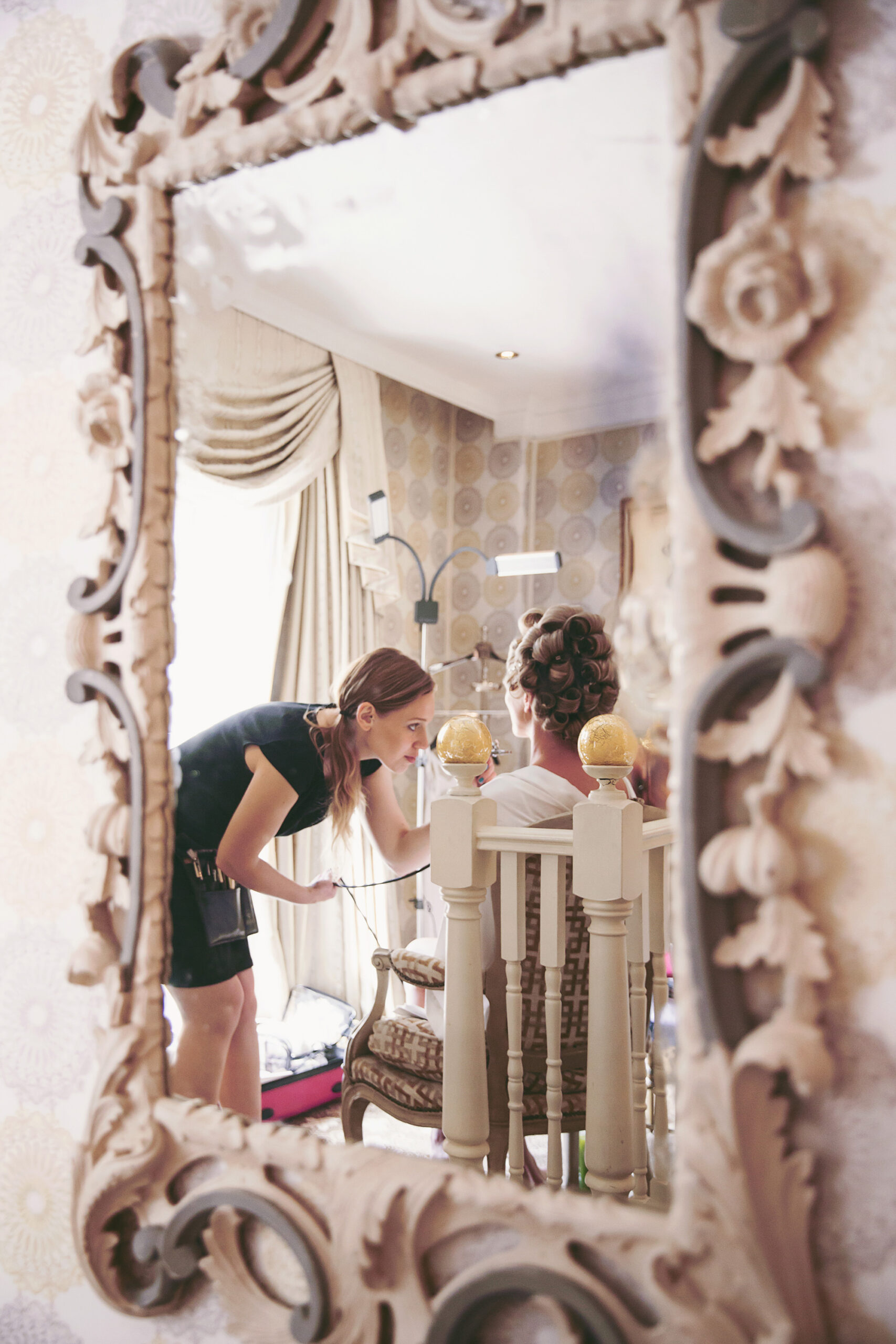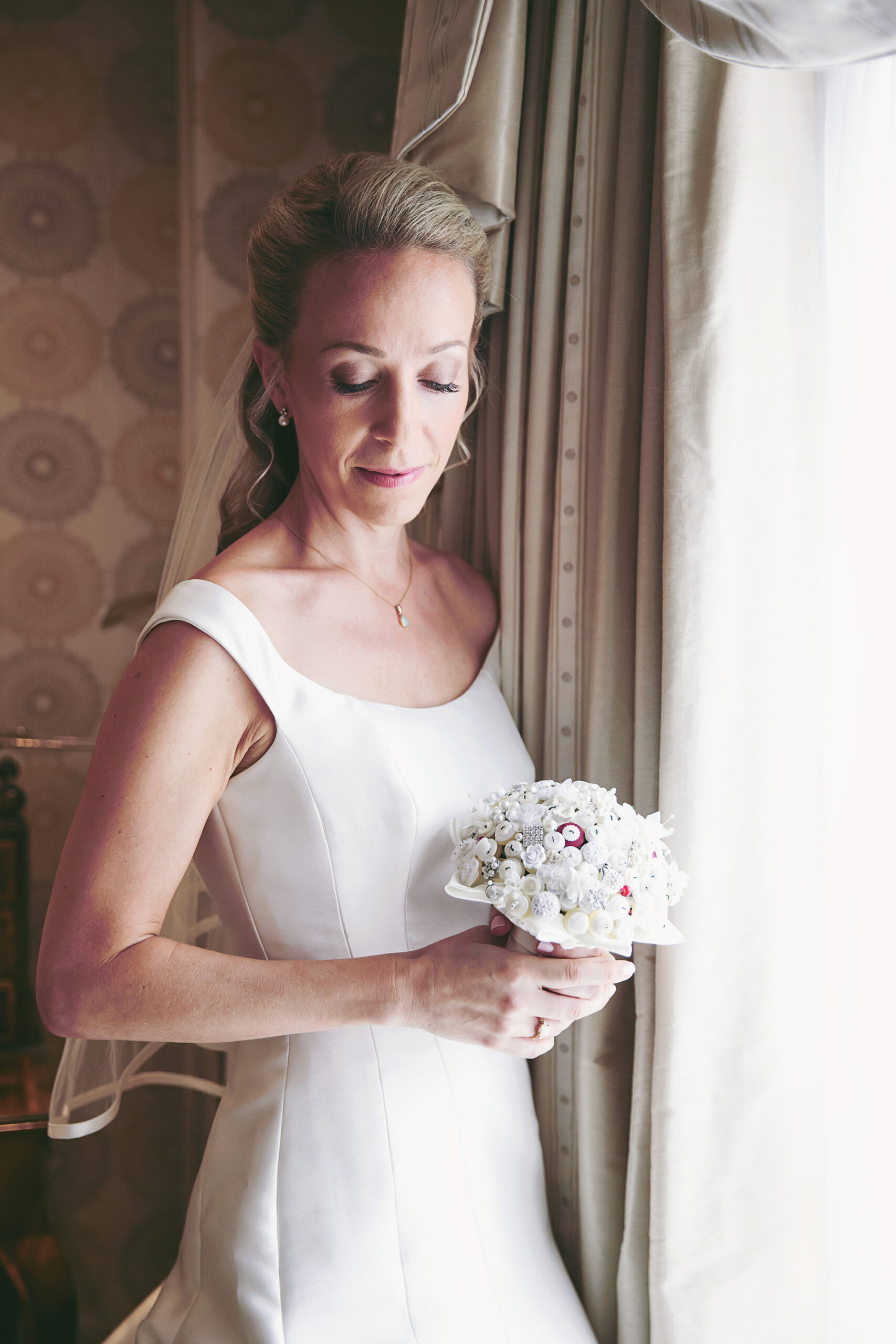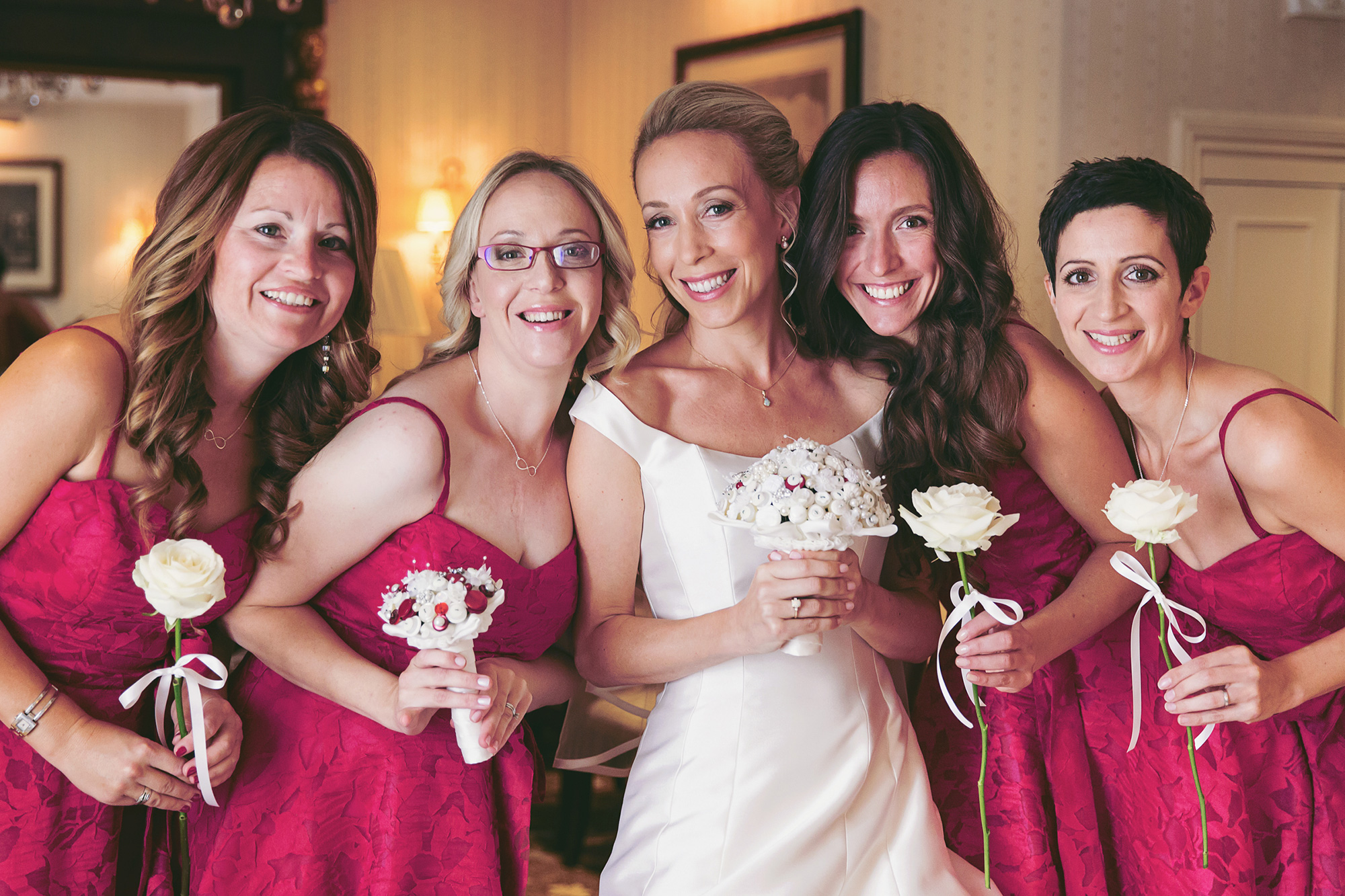 "We chose 8-8 for our wedding date to not to confuse the Americans  and Brits attending the wedding!" says Jessica.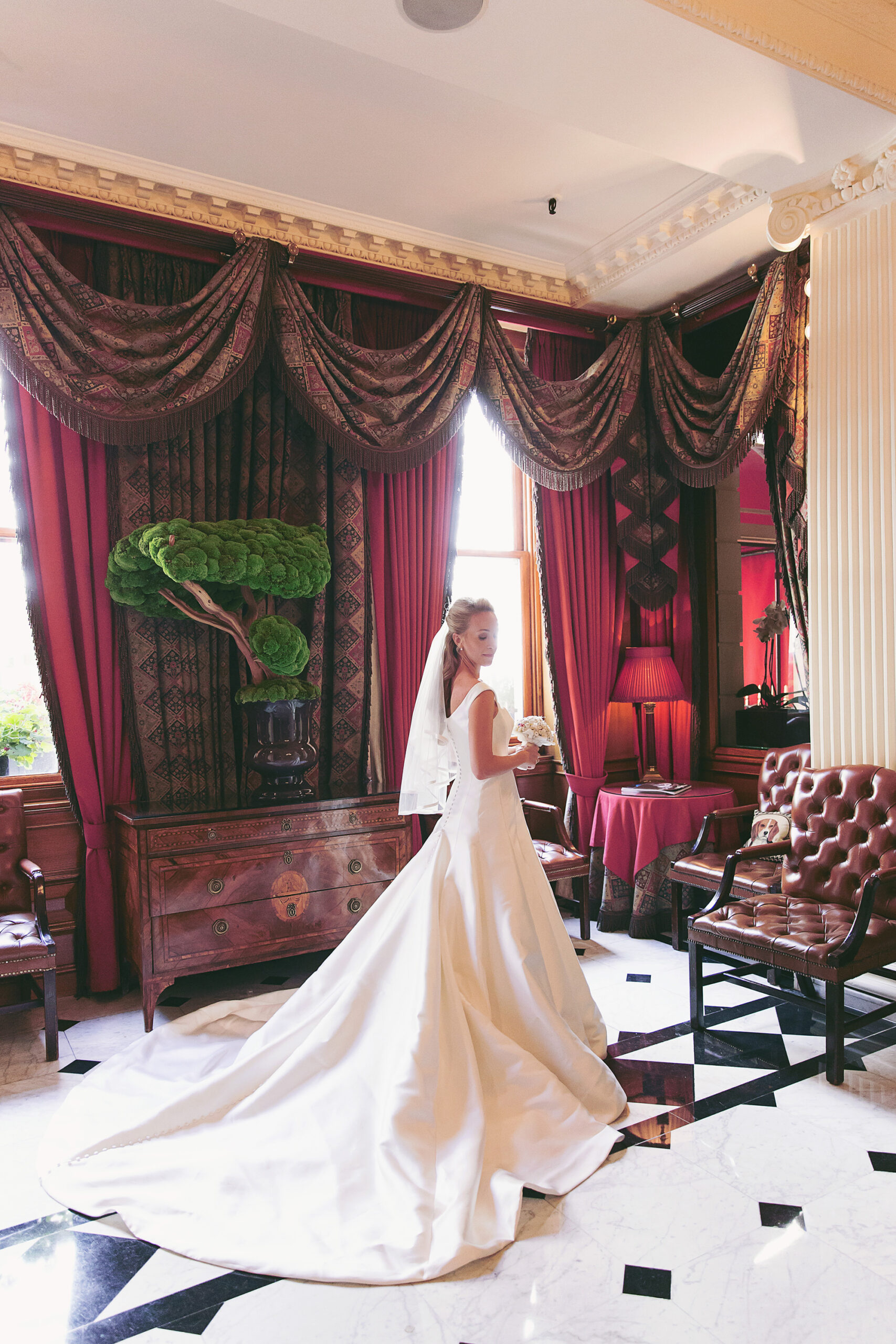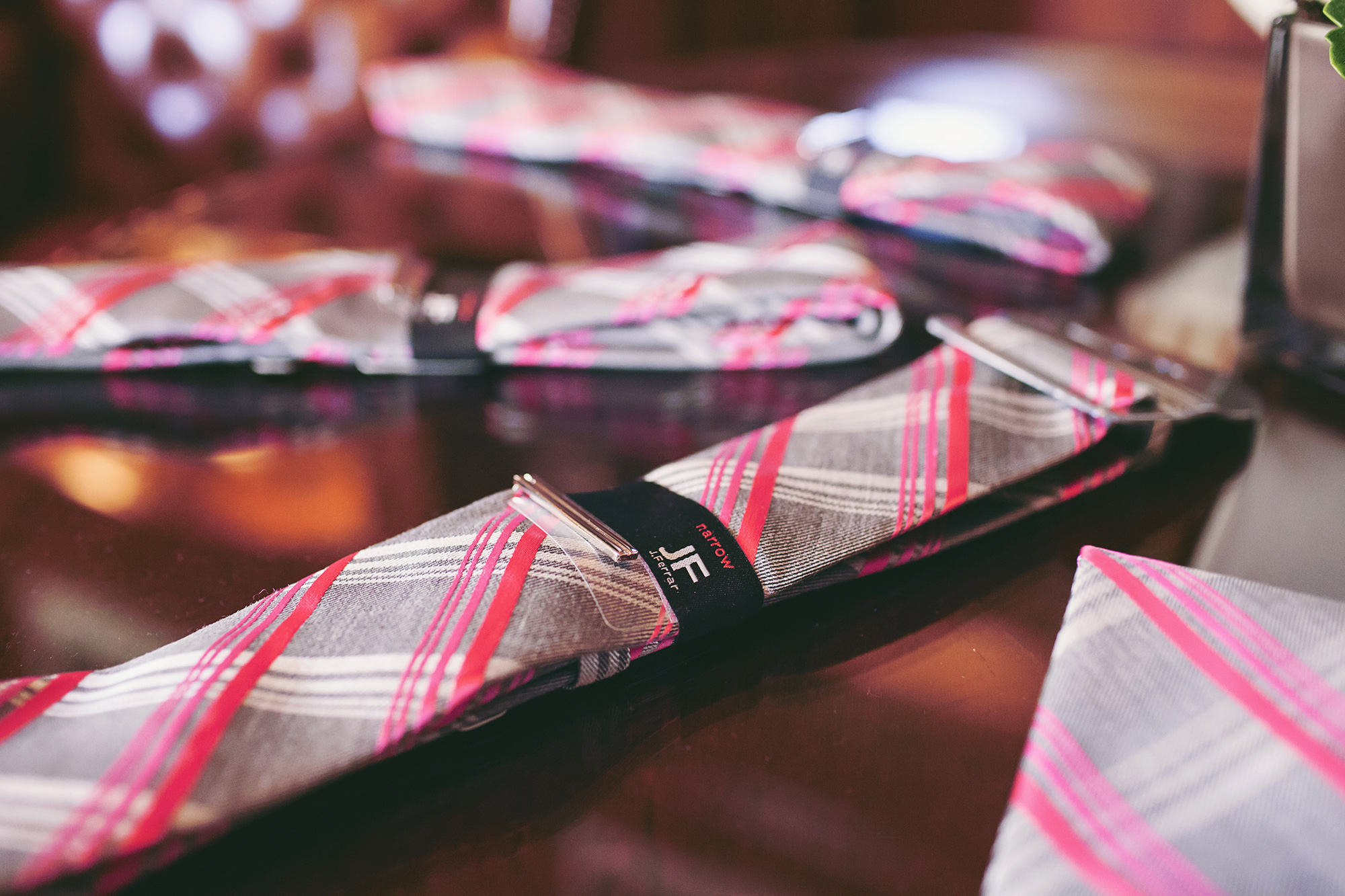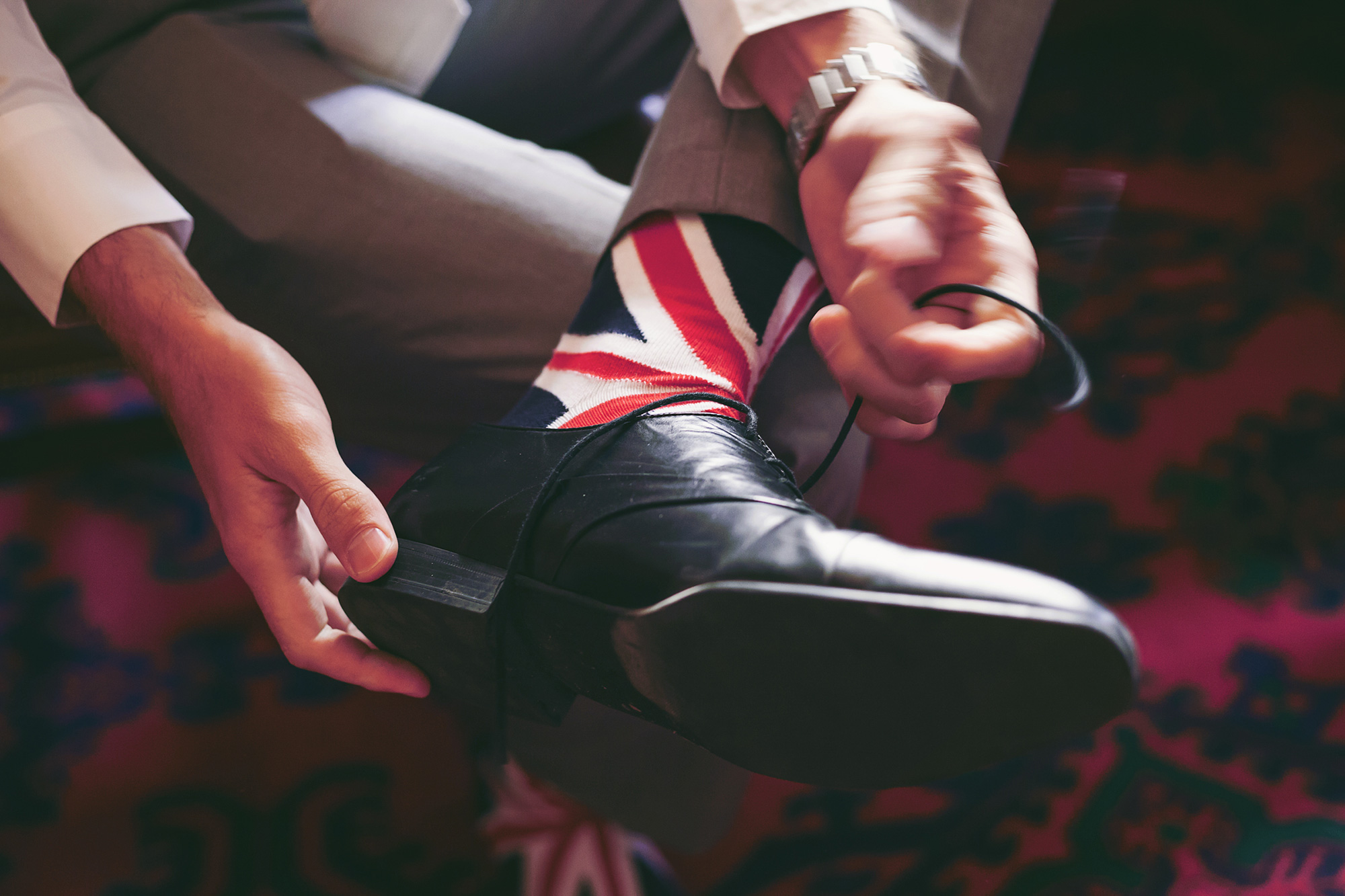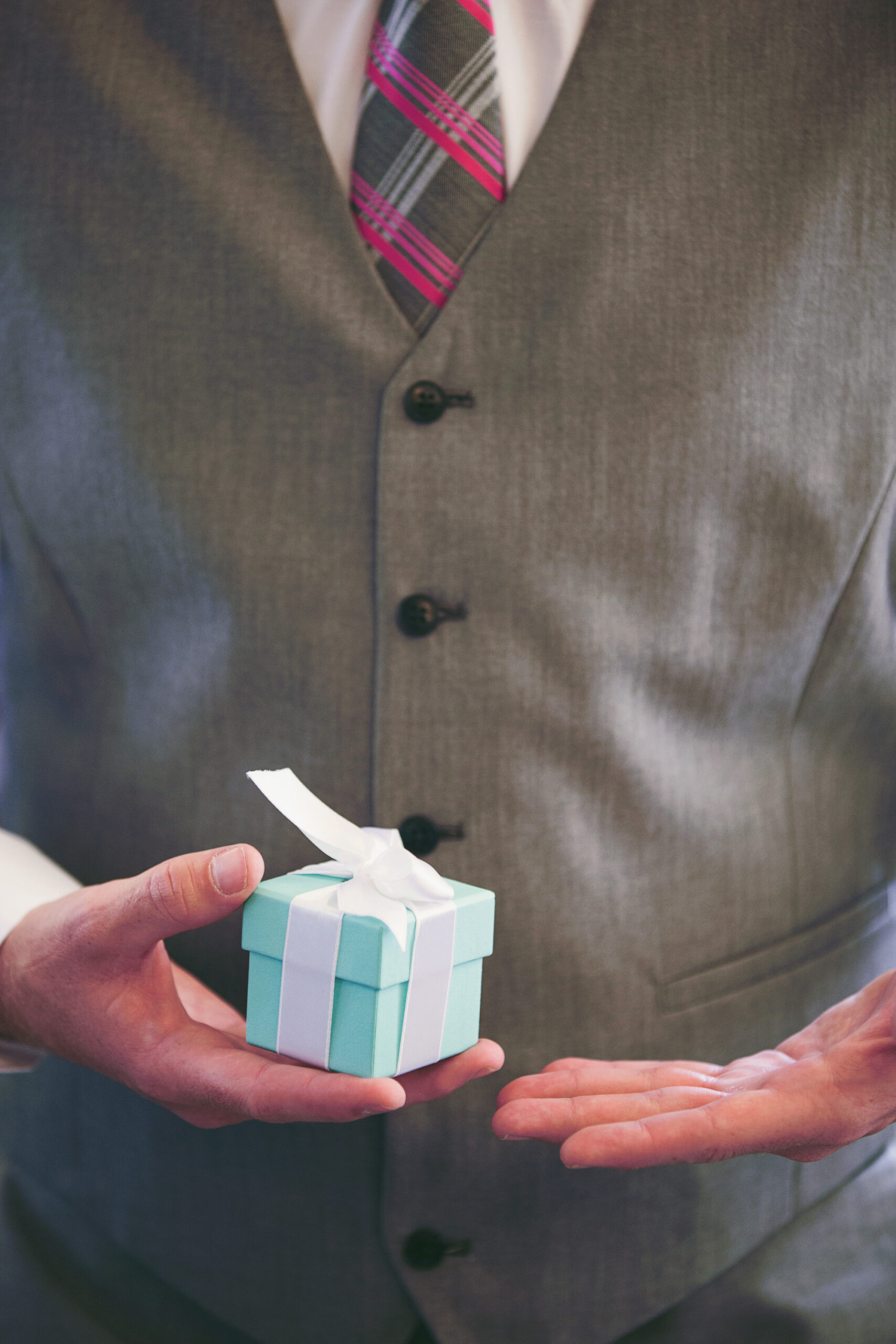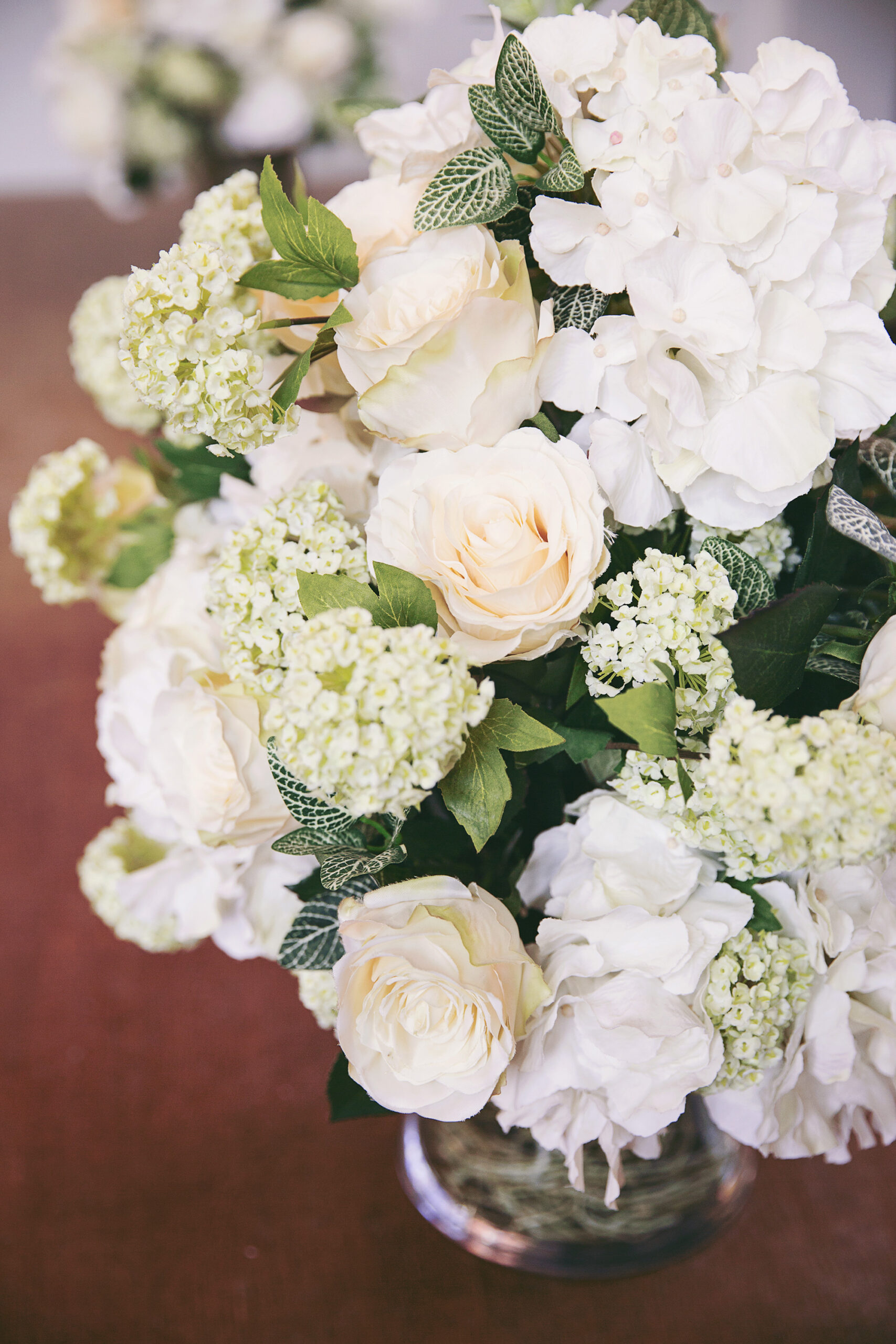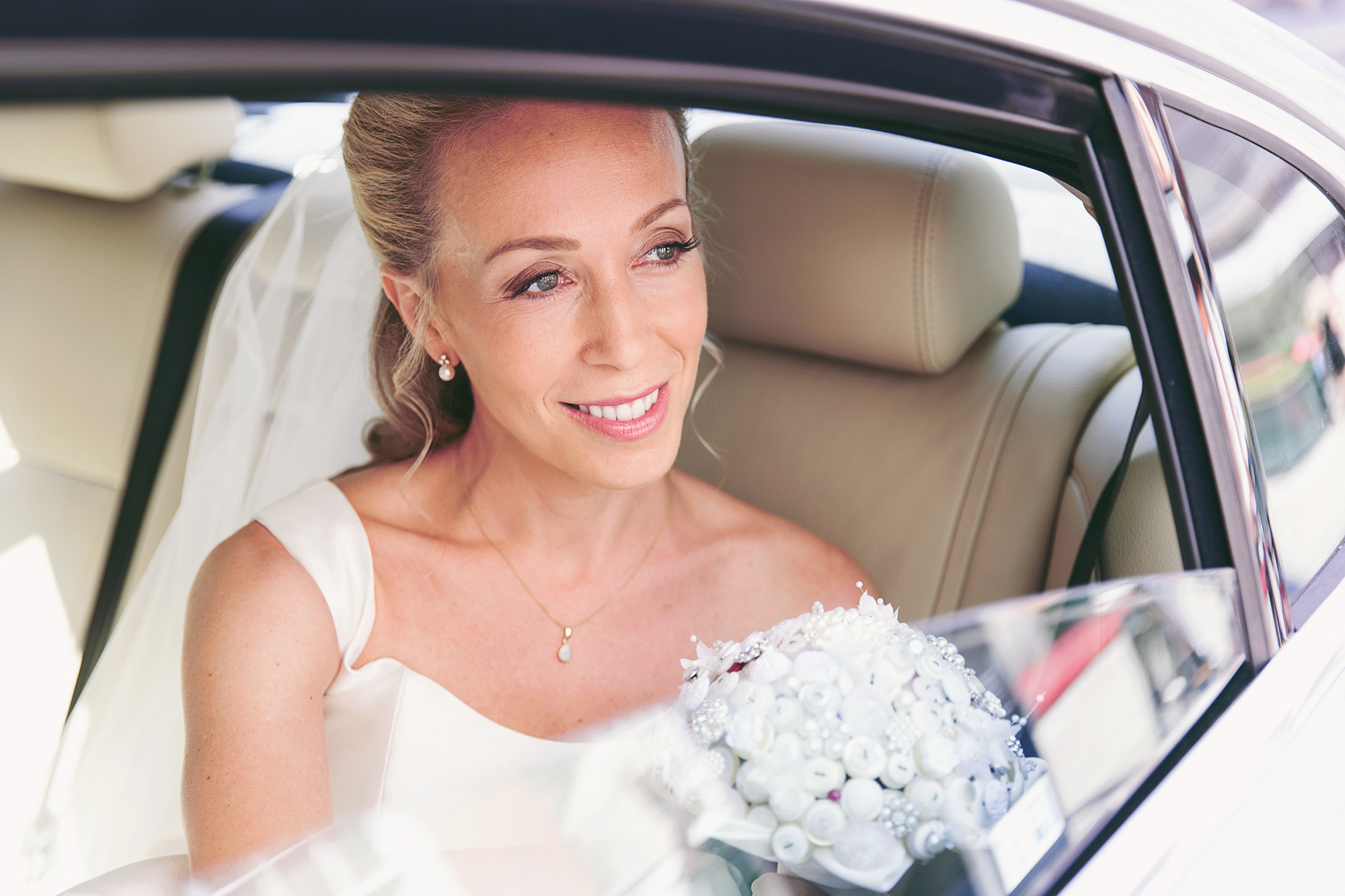 The yoga teacher's personalised button bouquet featured the couple's initials and the British and USA flags.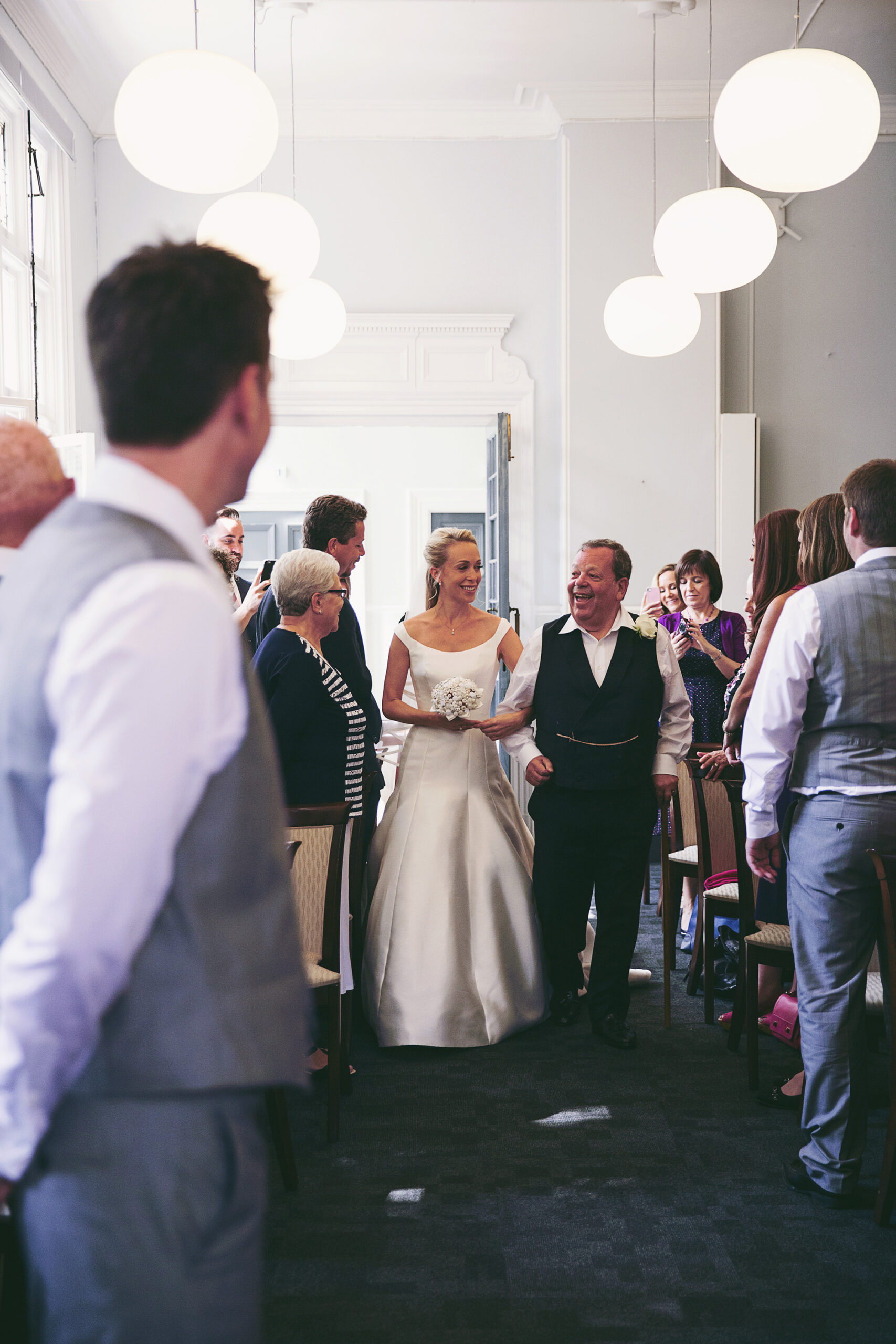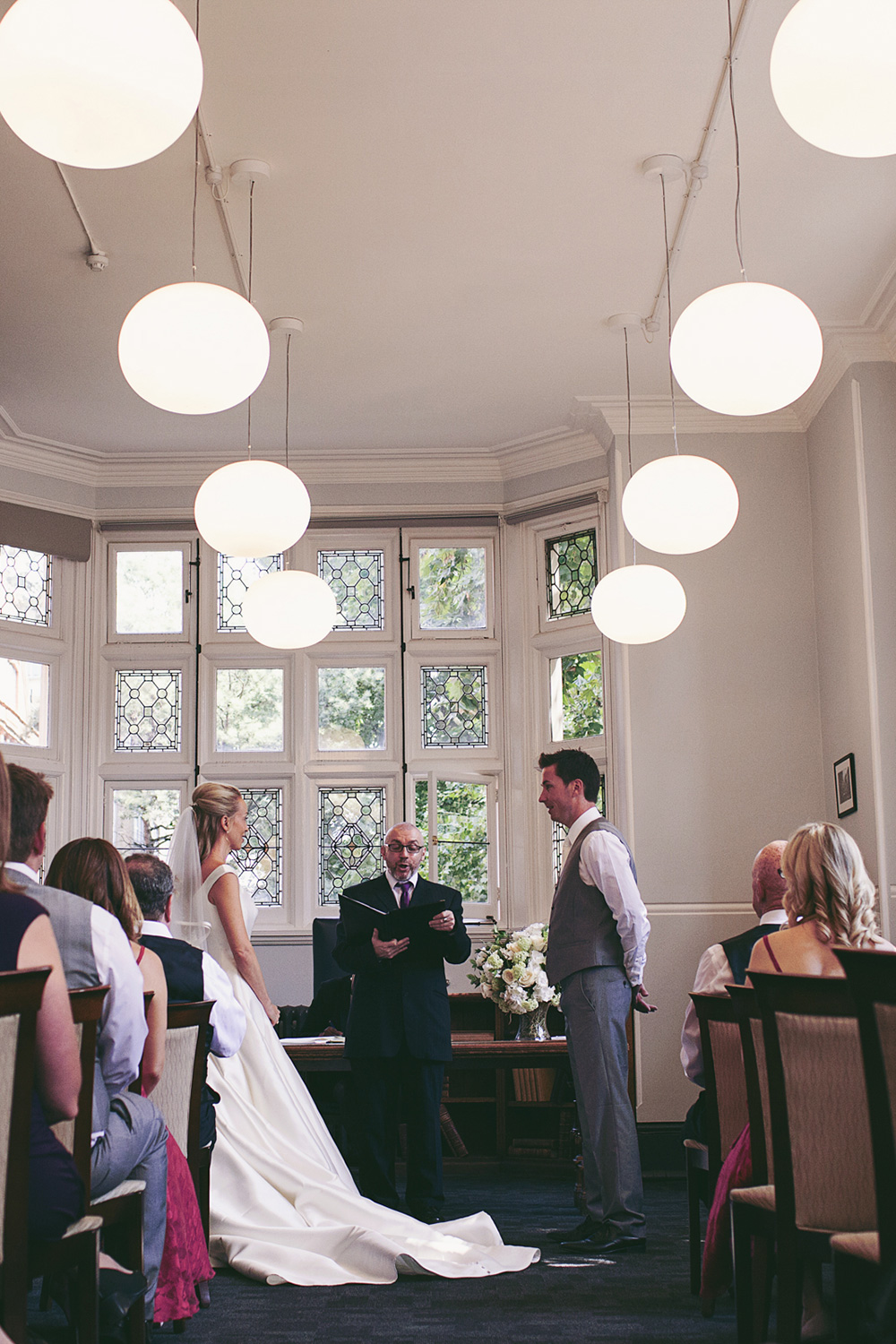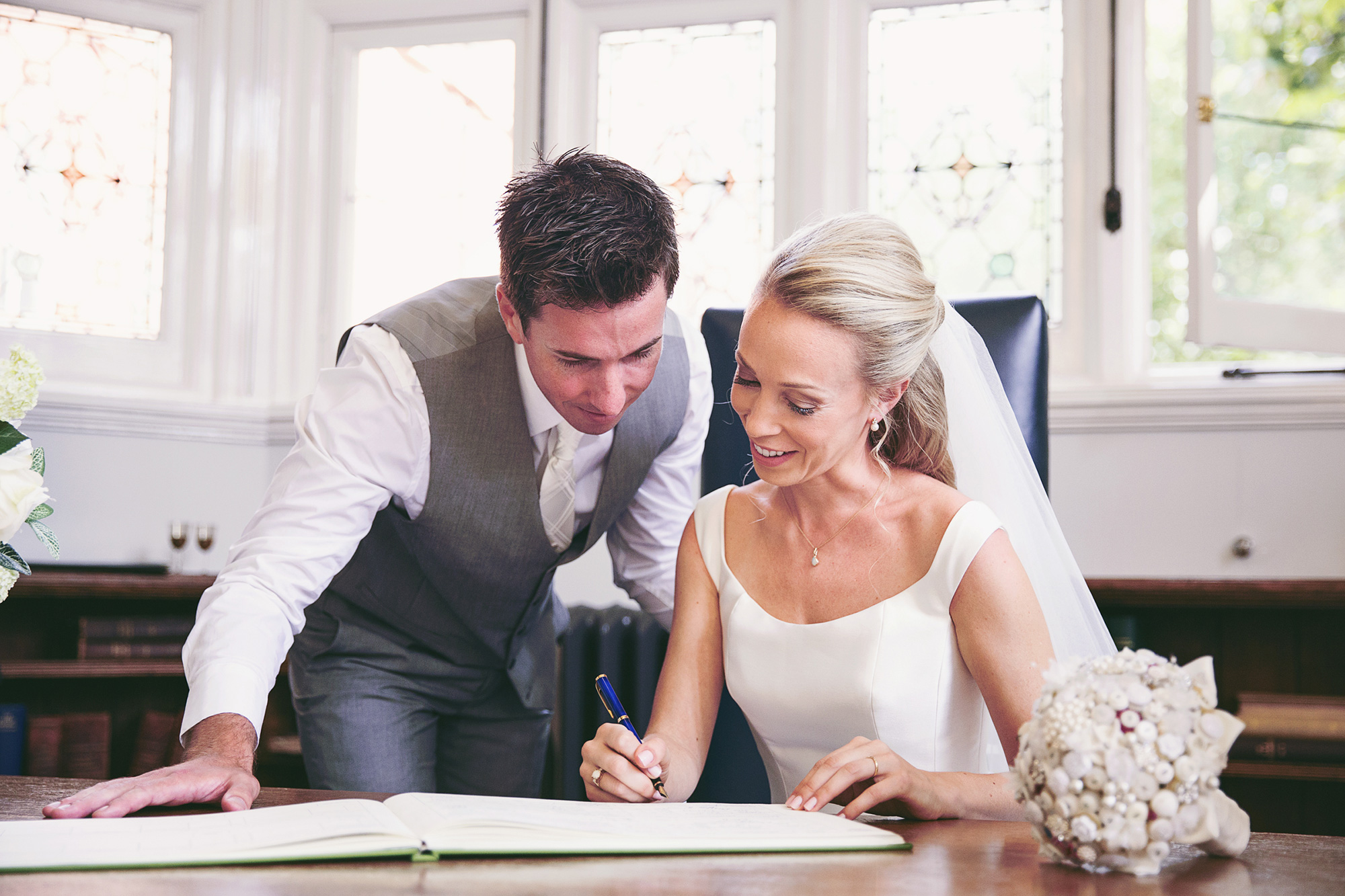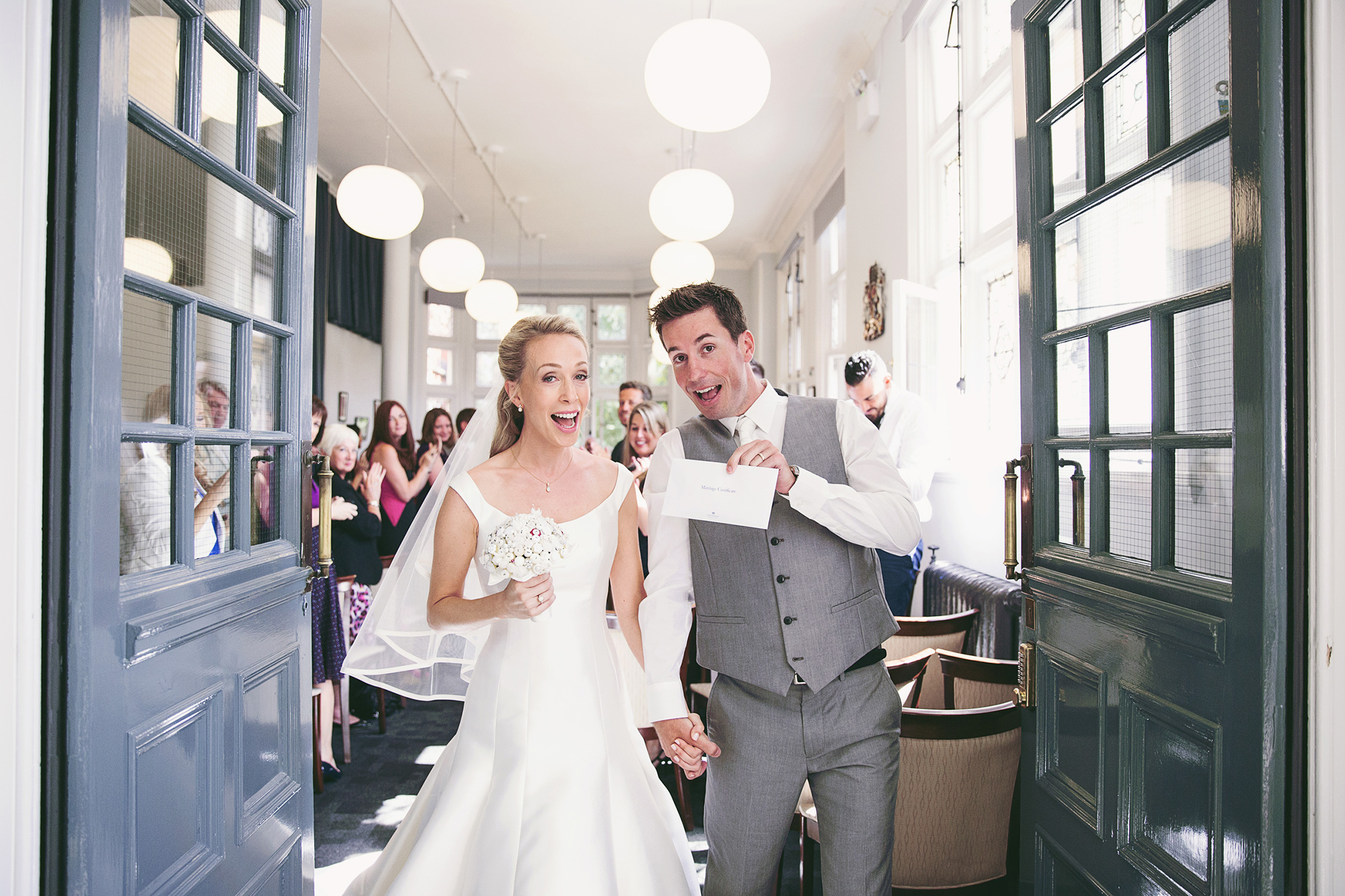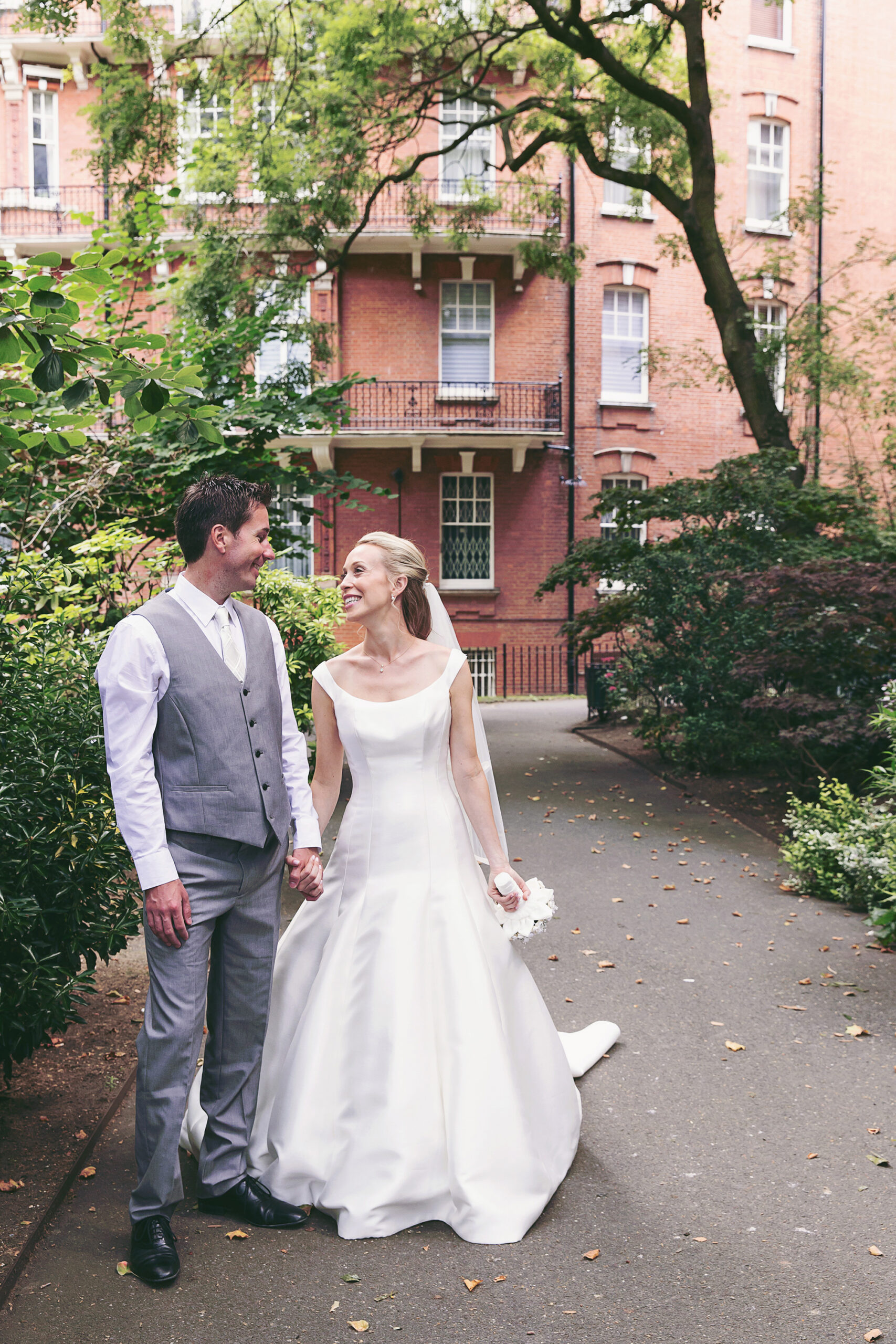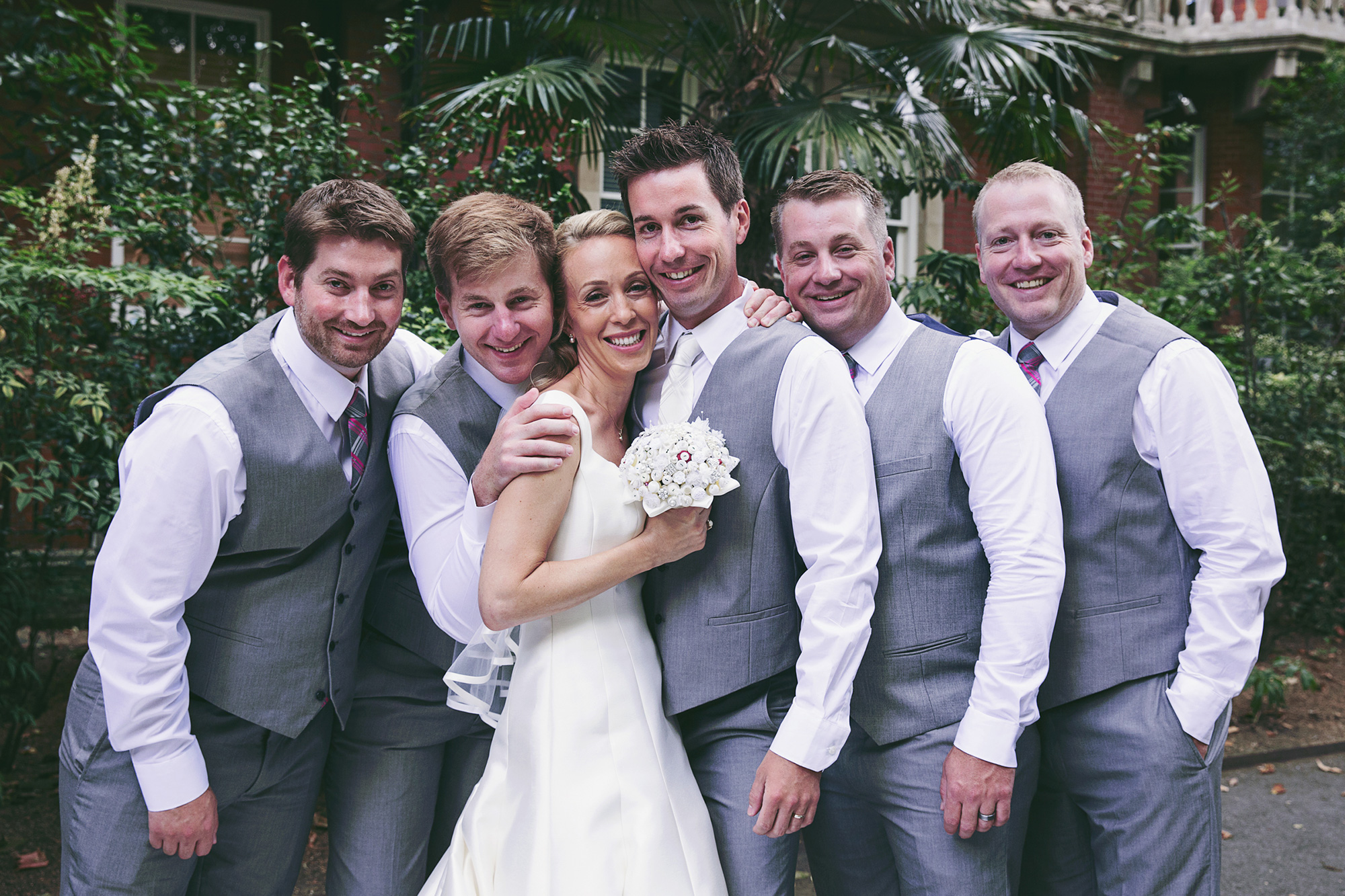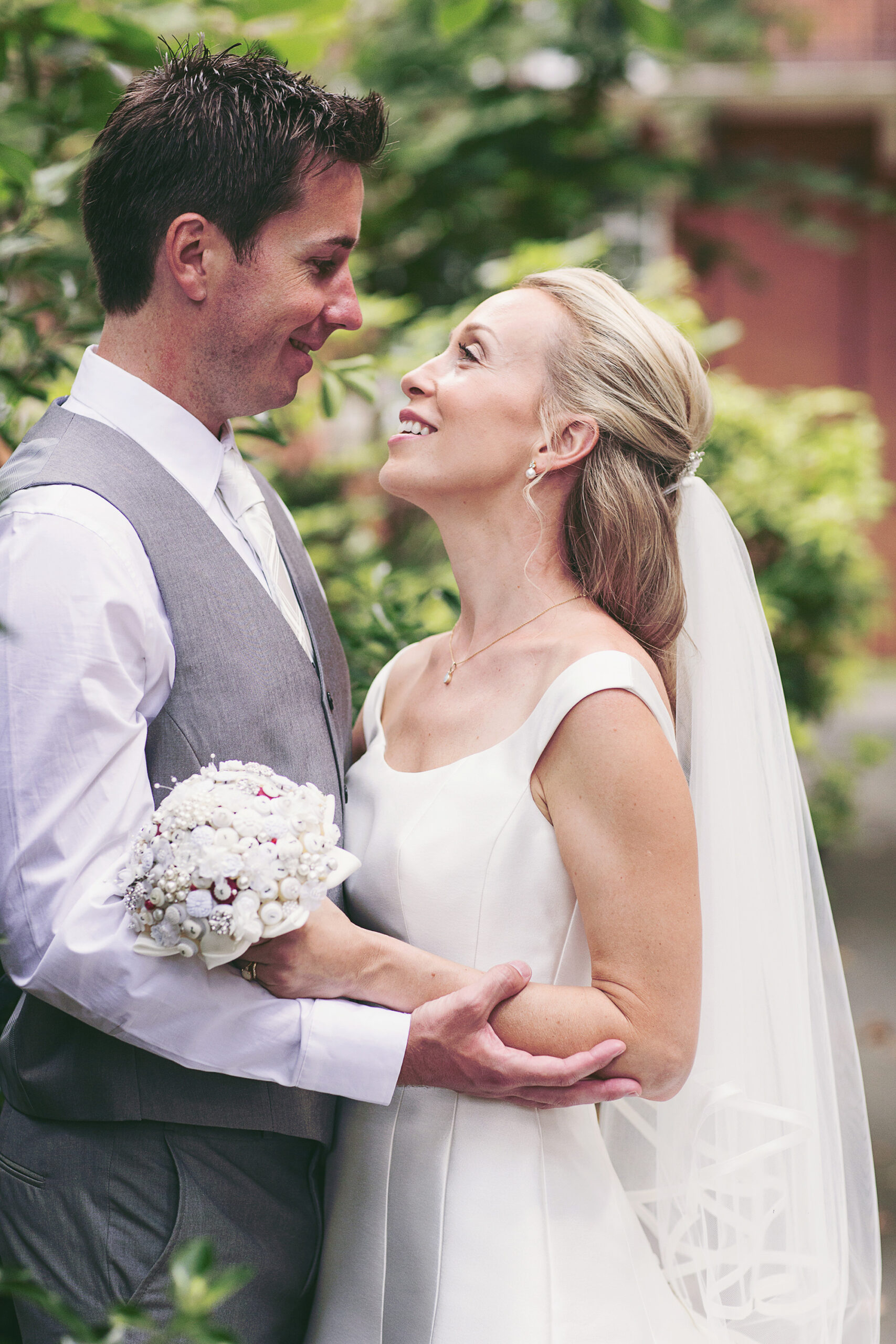 The couple opted for a palette of classic grey and white with splash of patriotic red.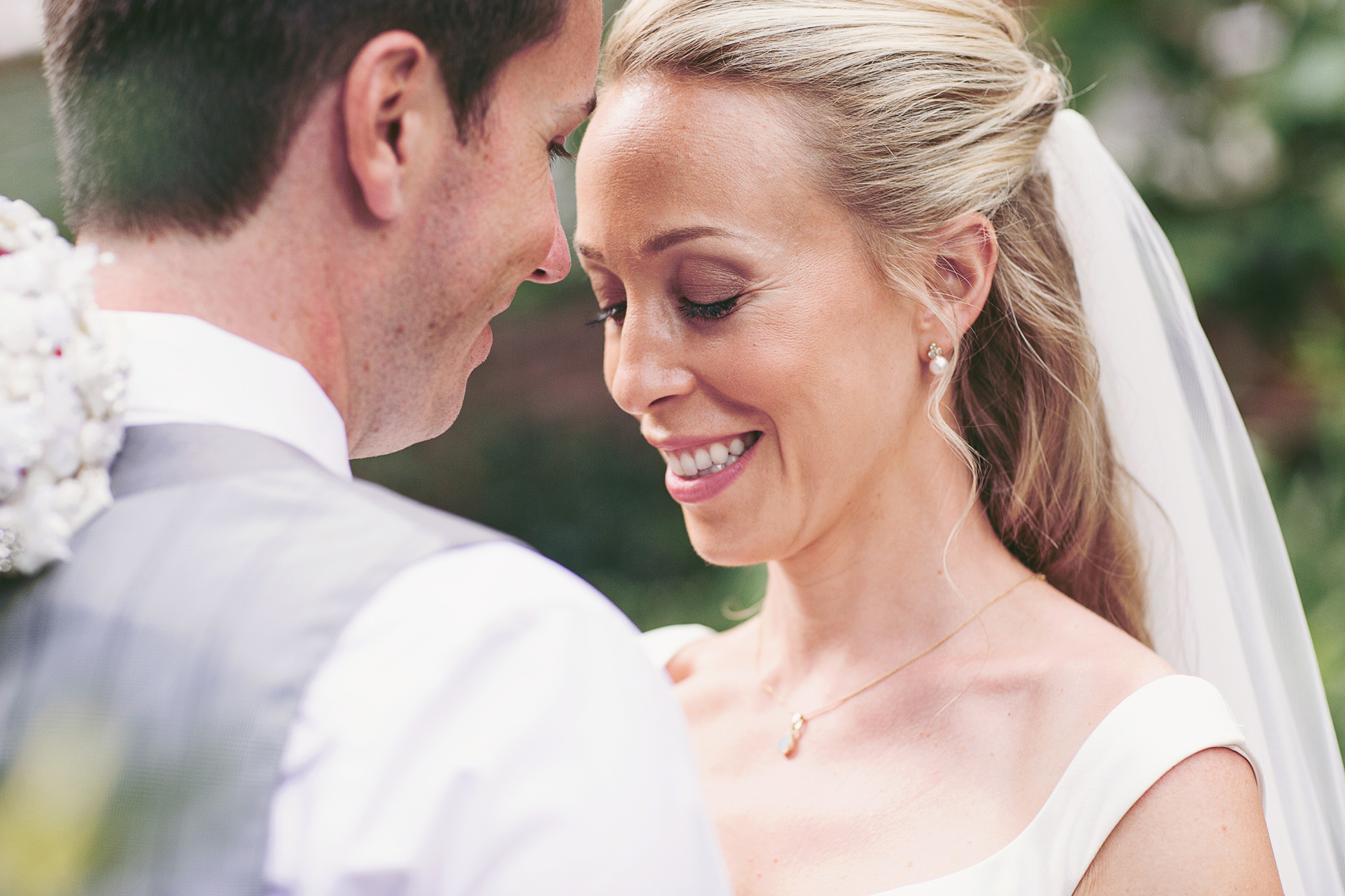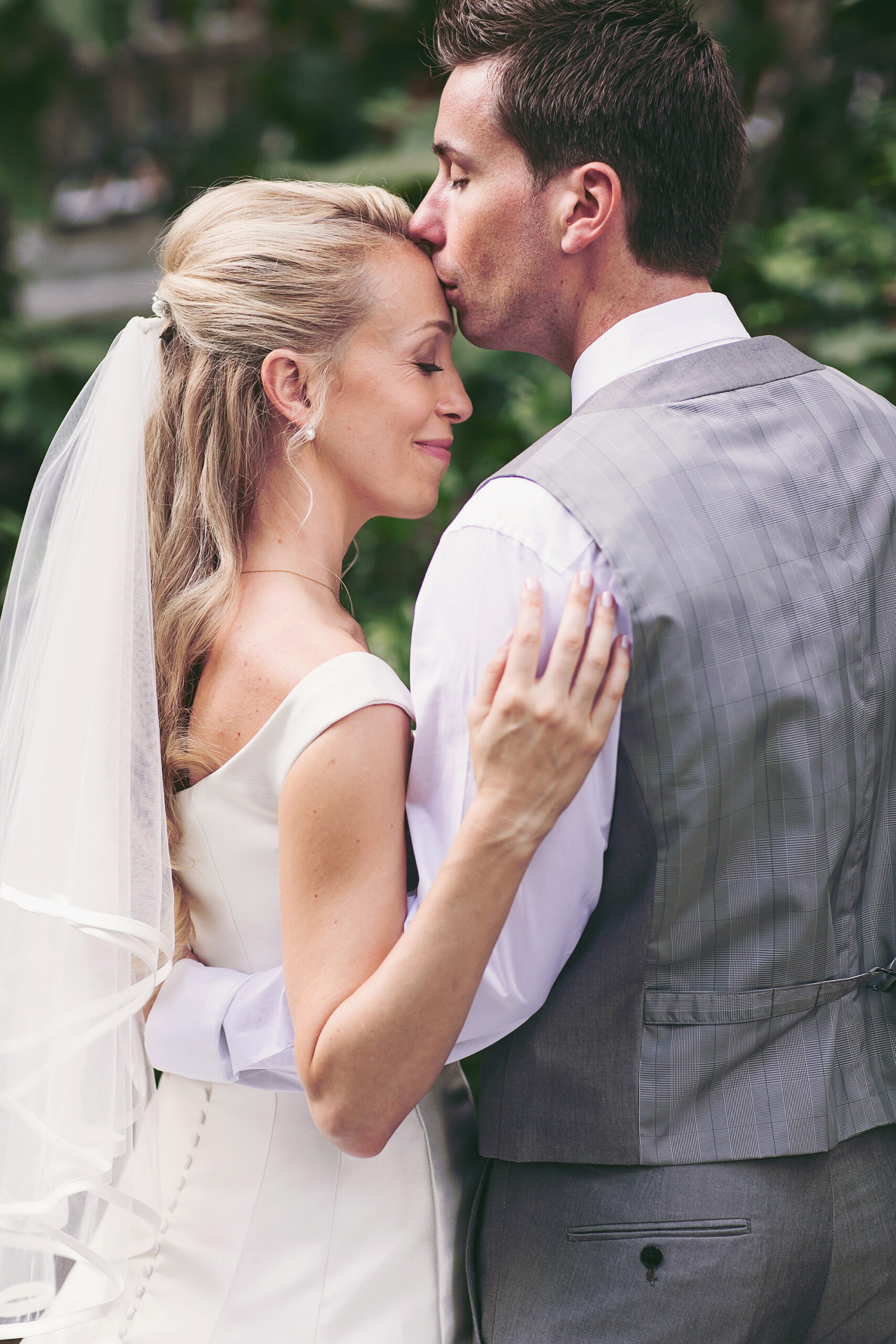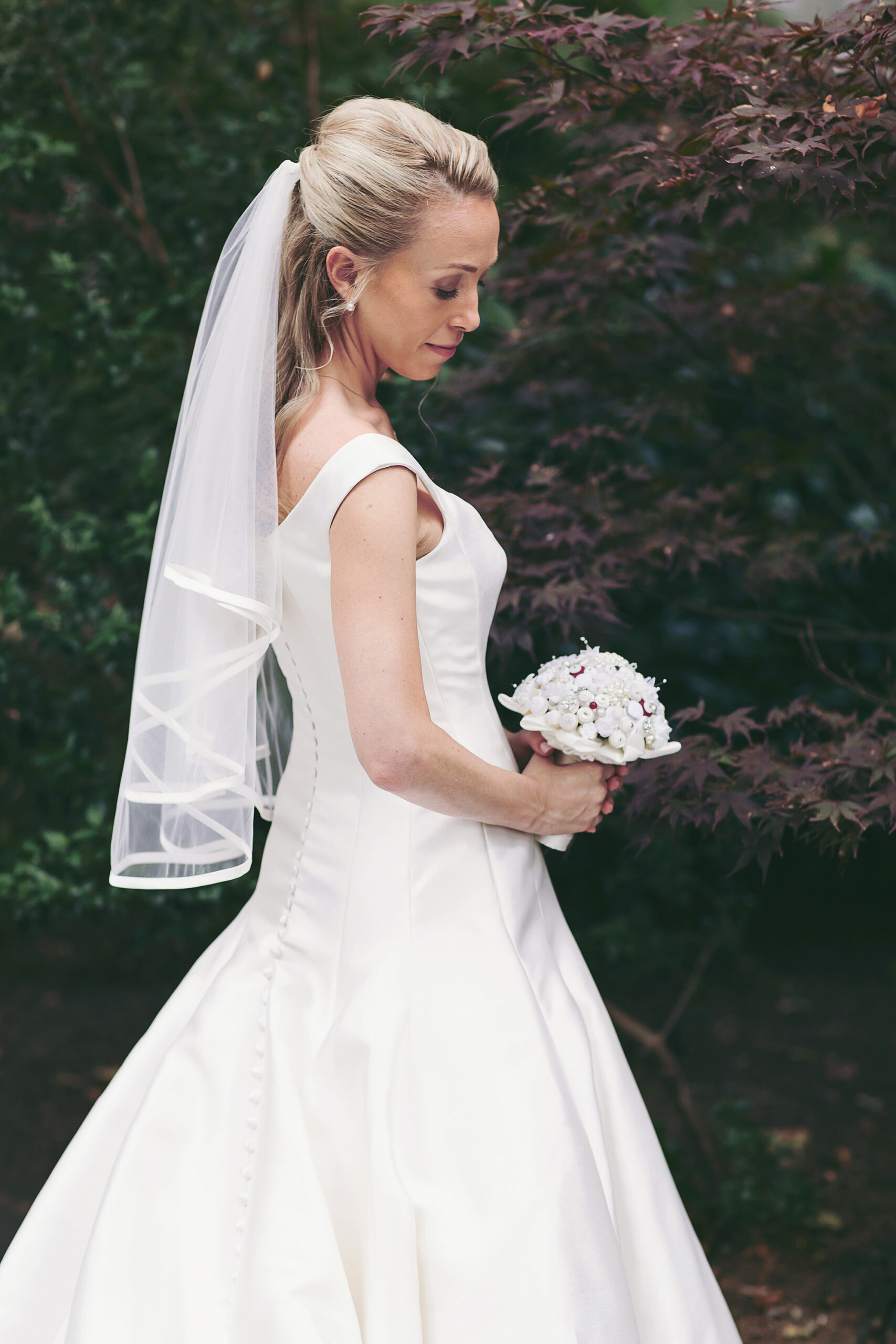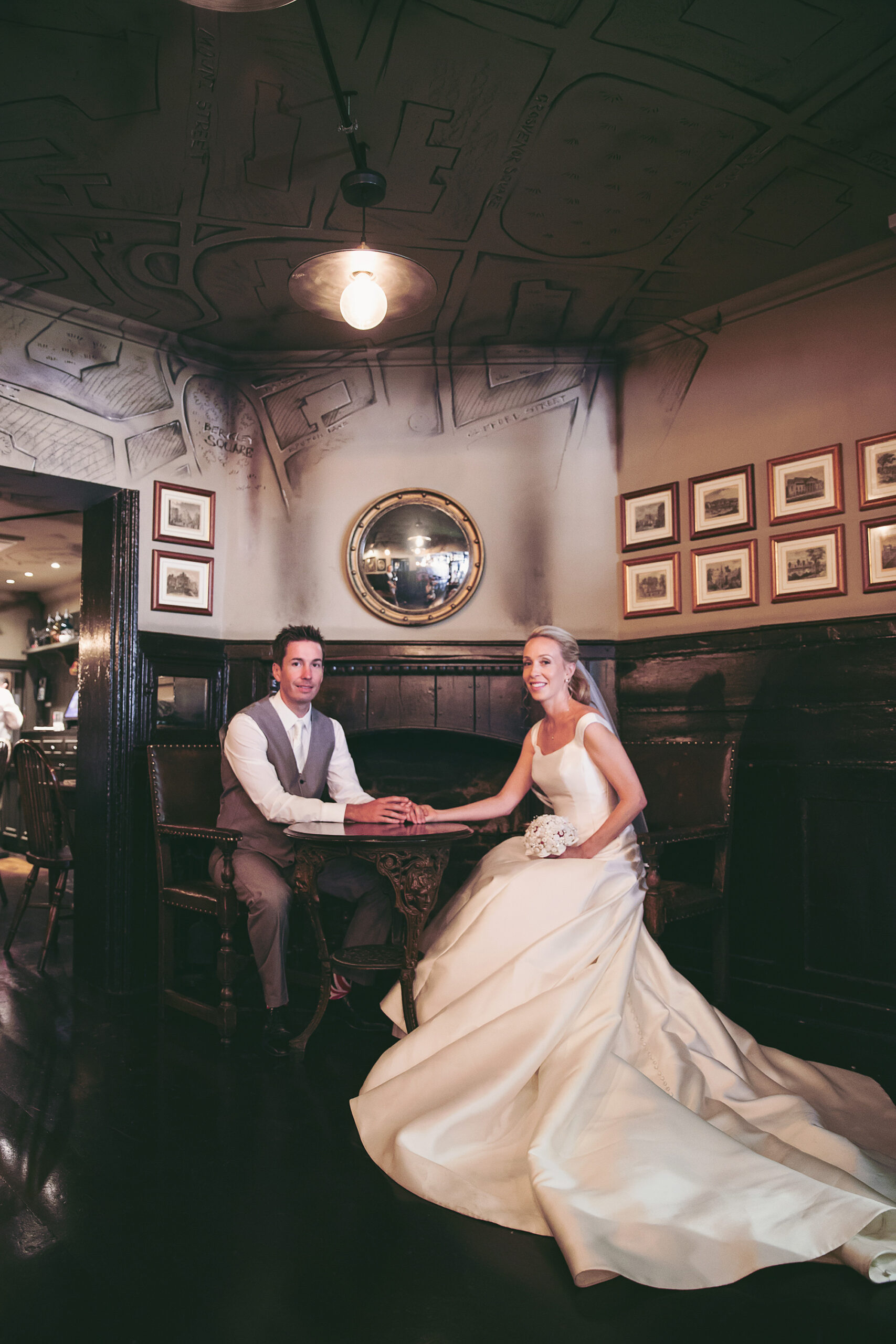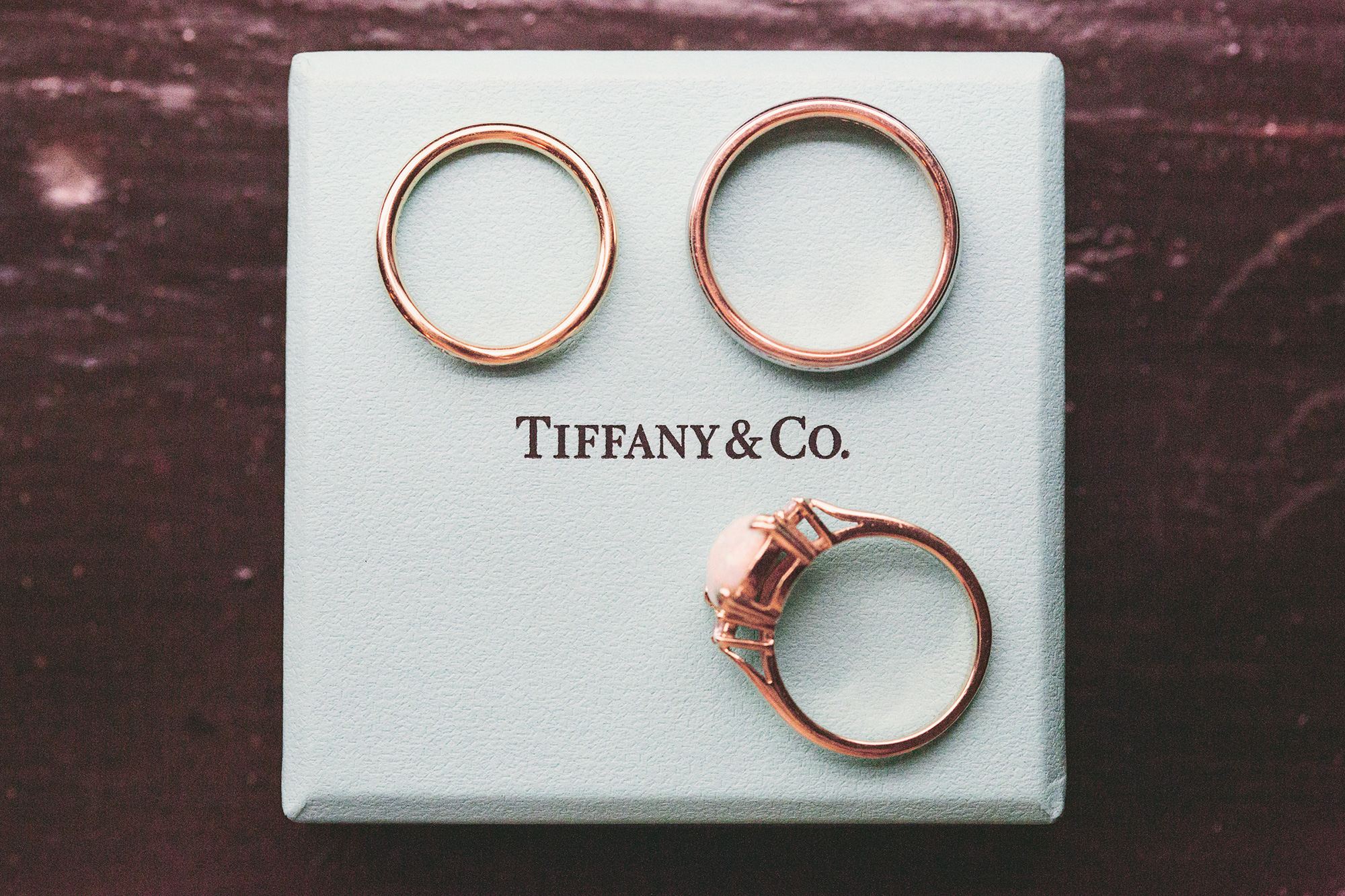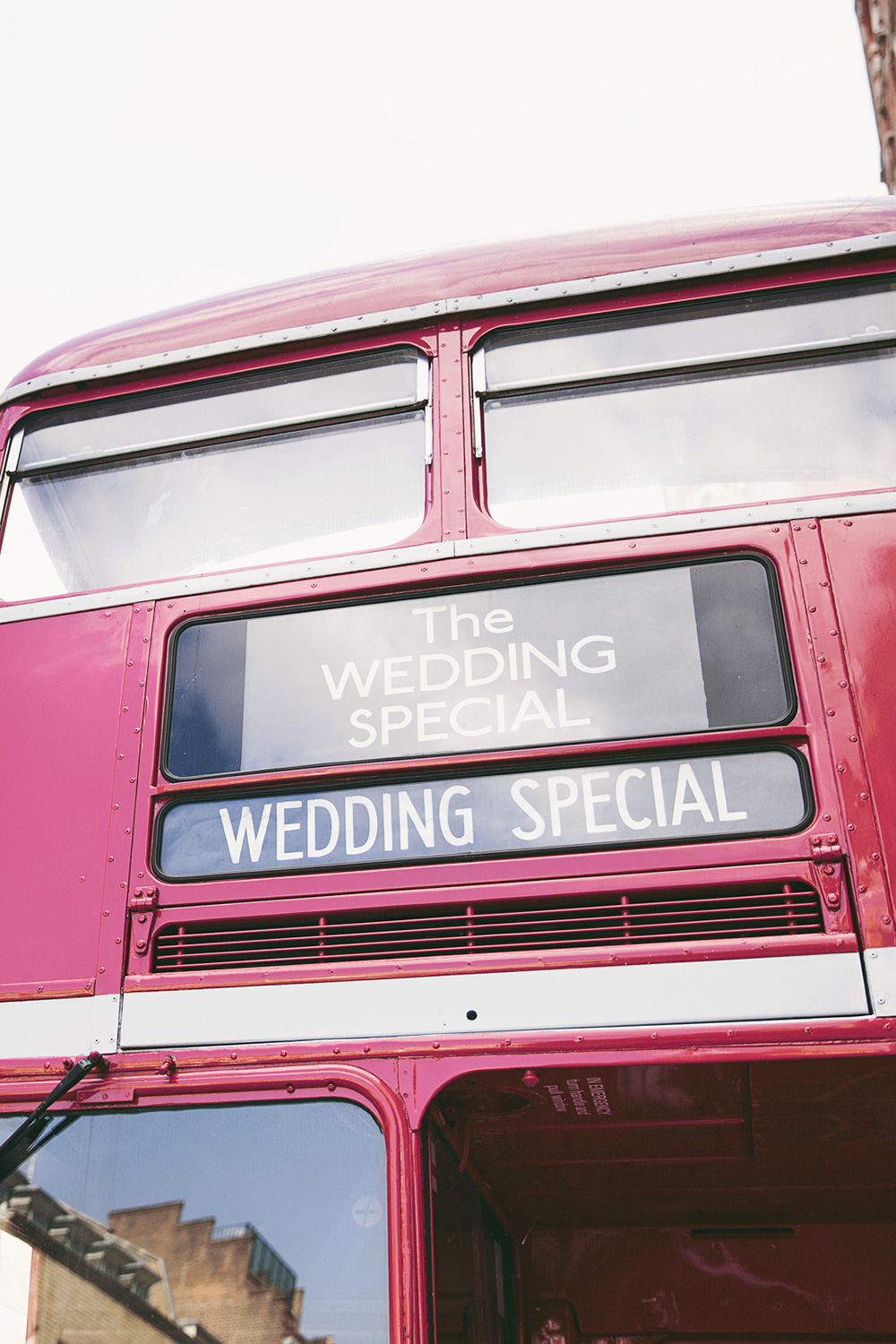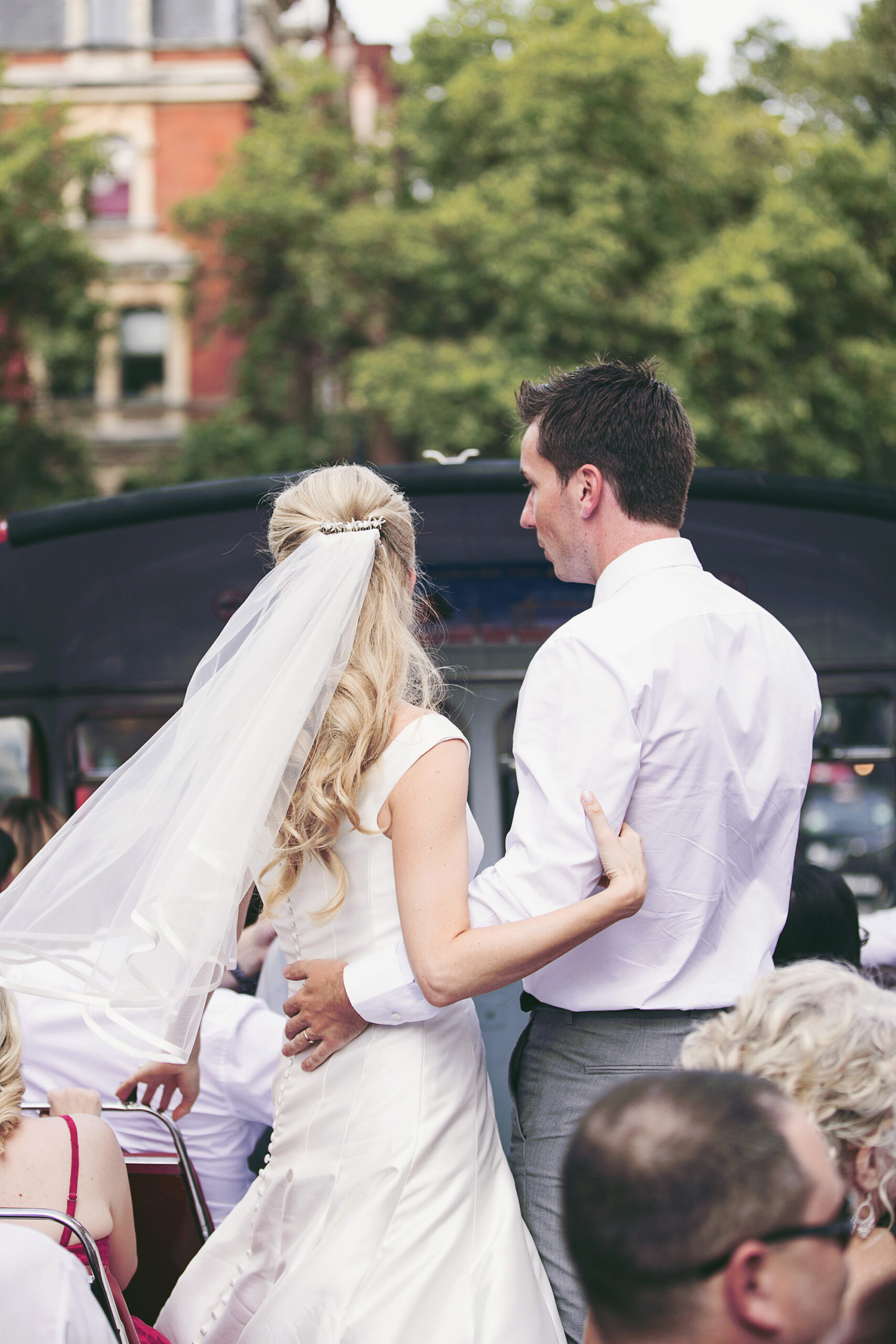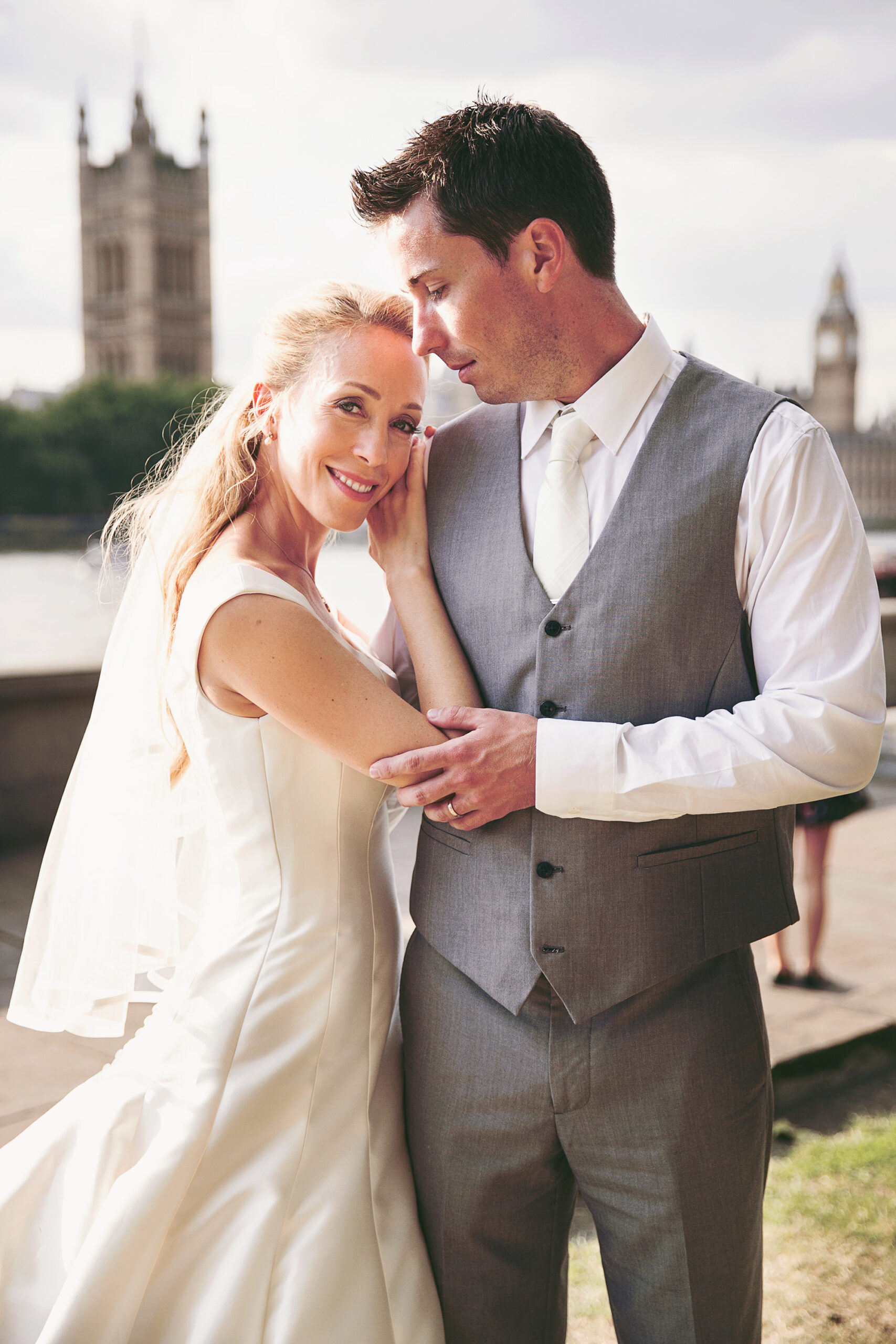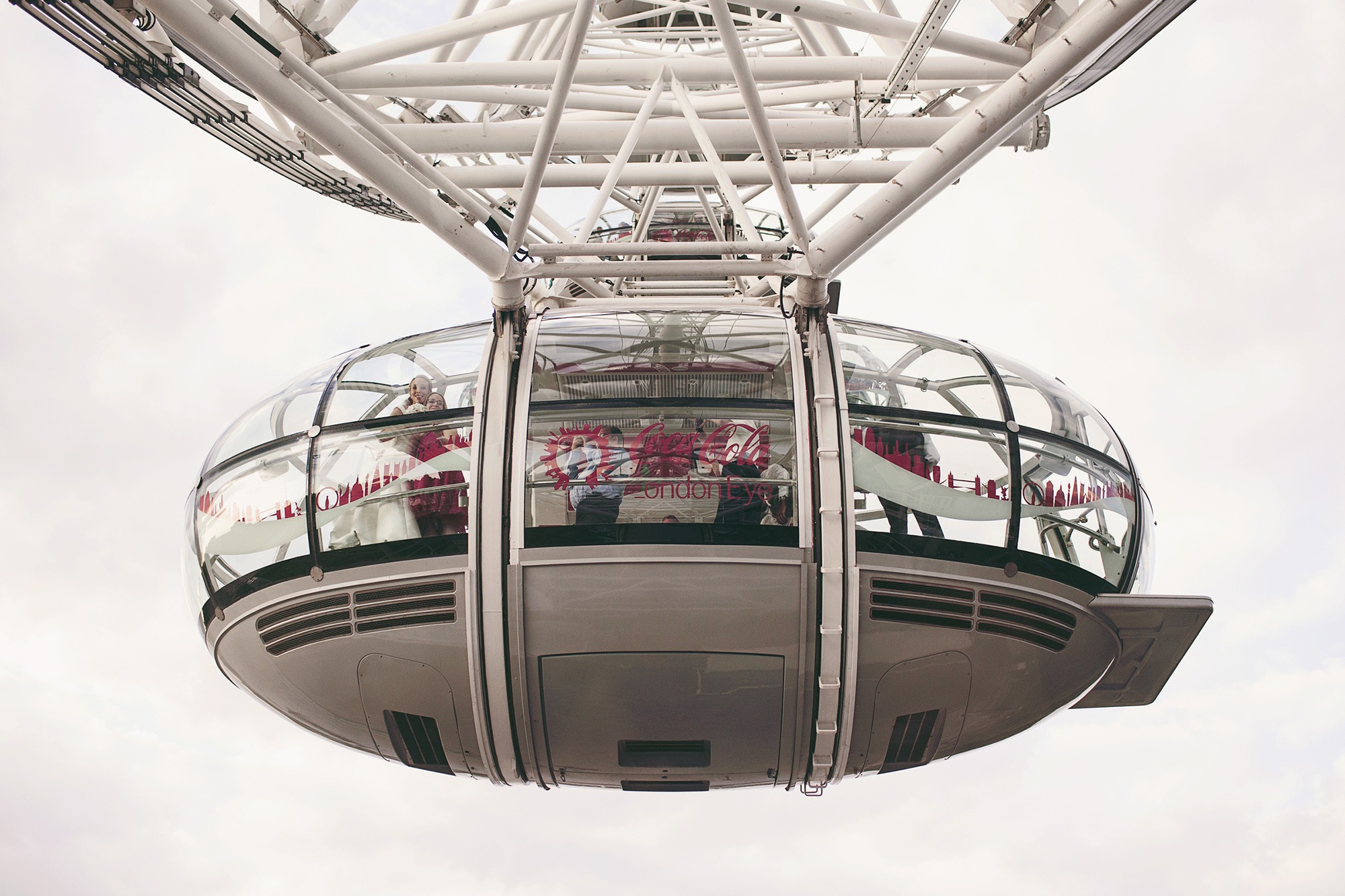 "We had two private capsules to finish the day overlooking my favorite city in the world," smiles Jessica.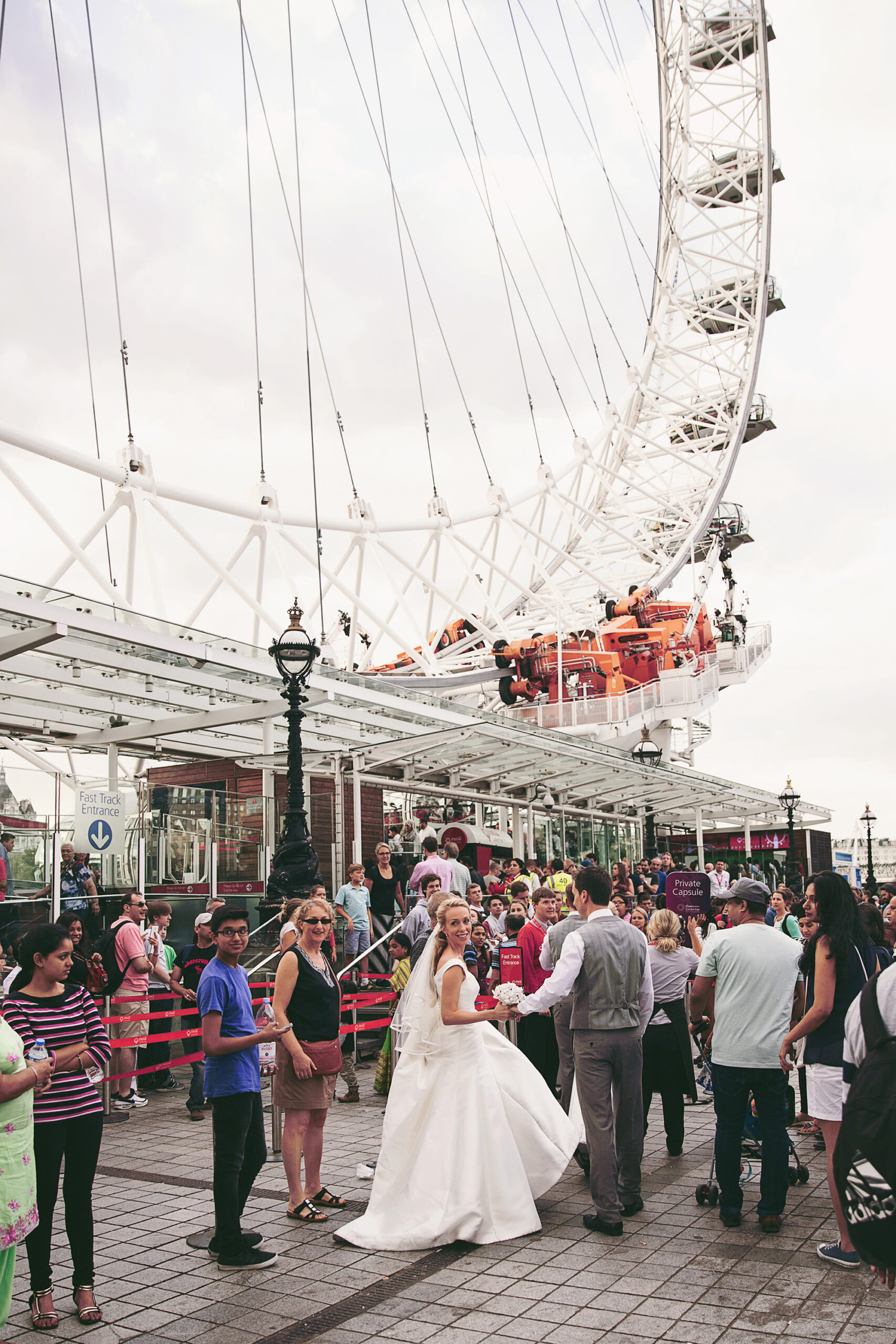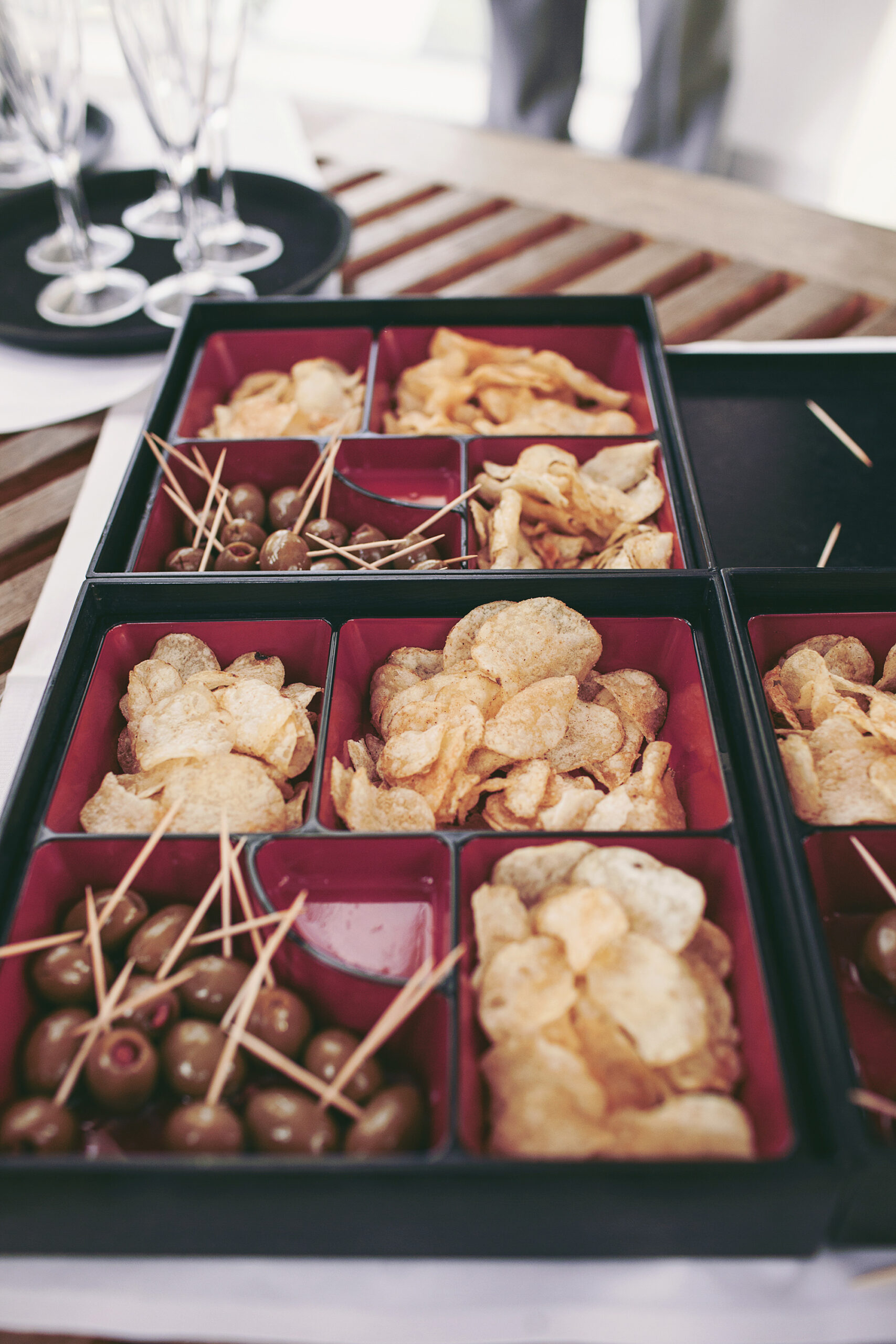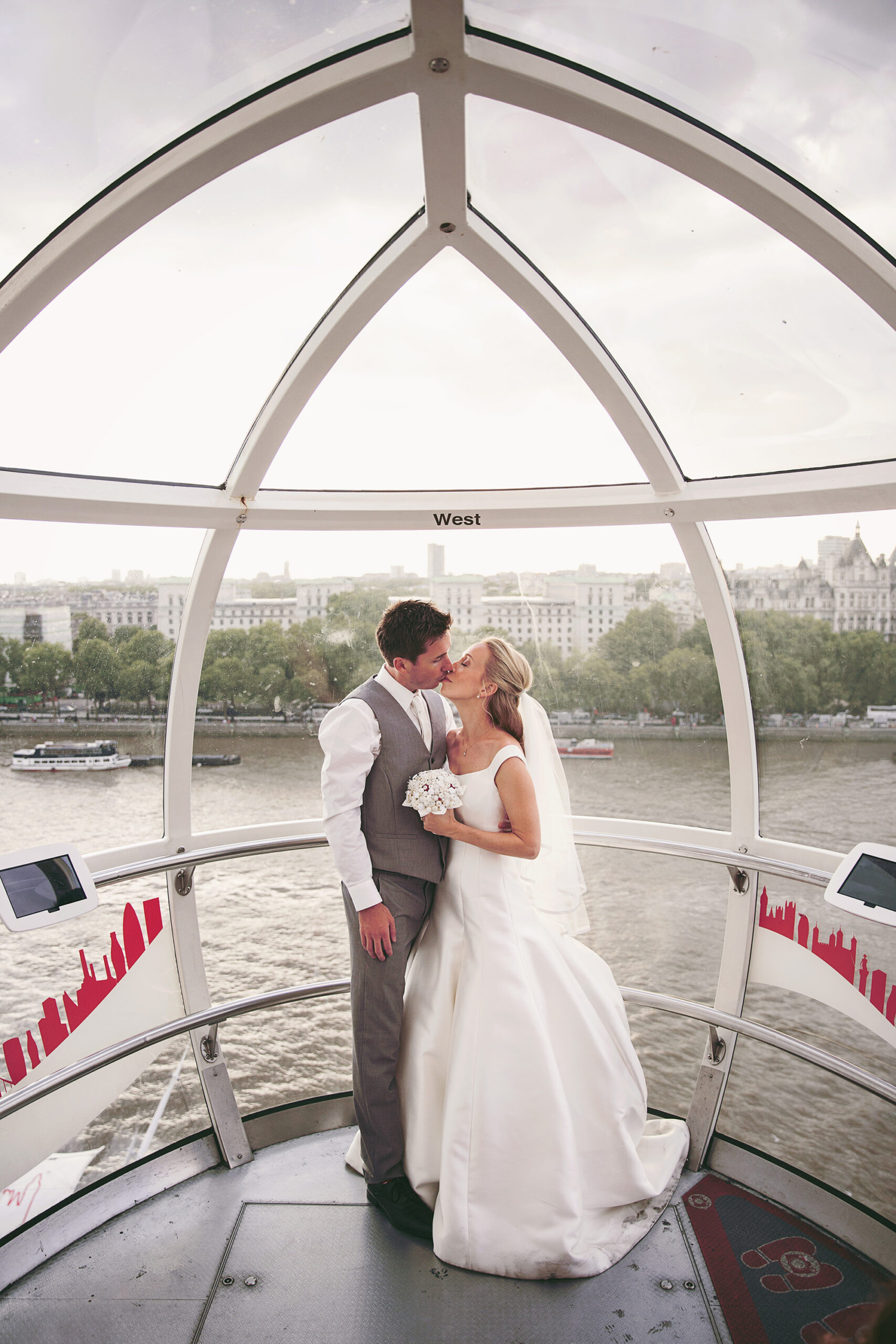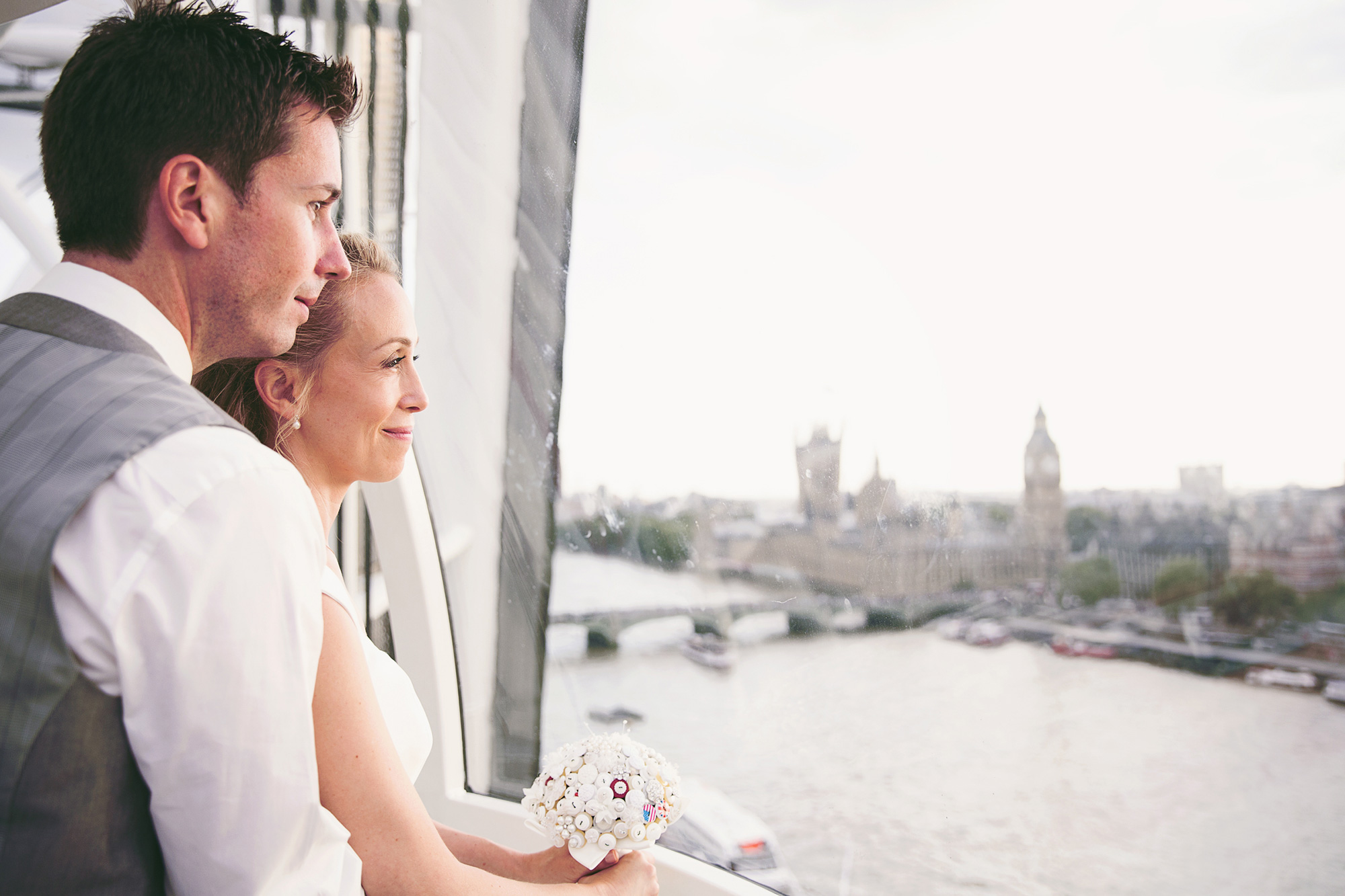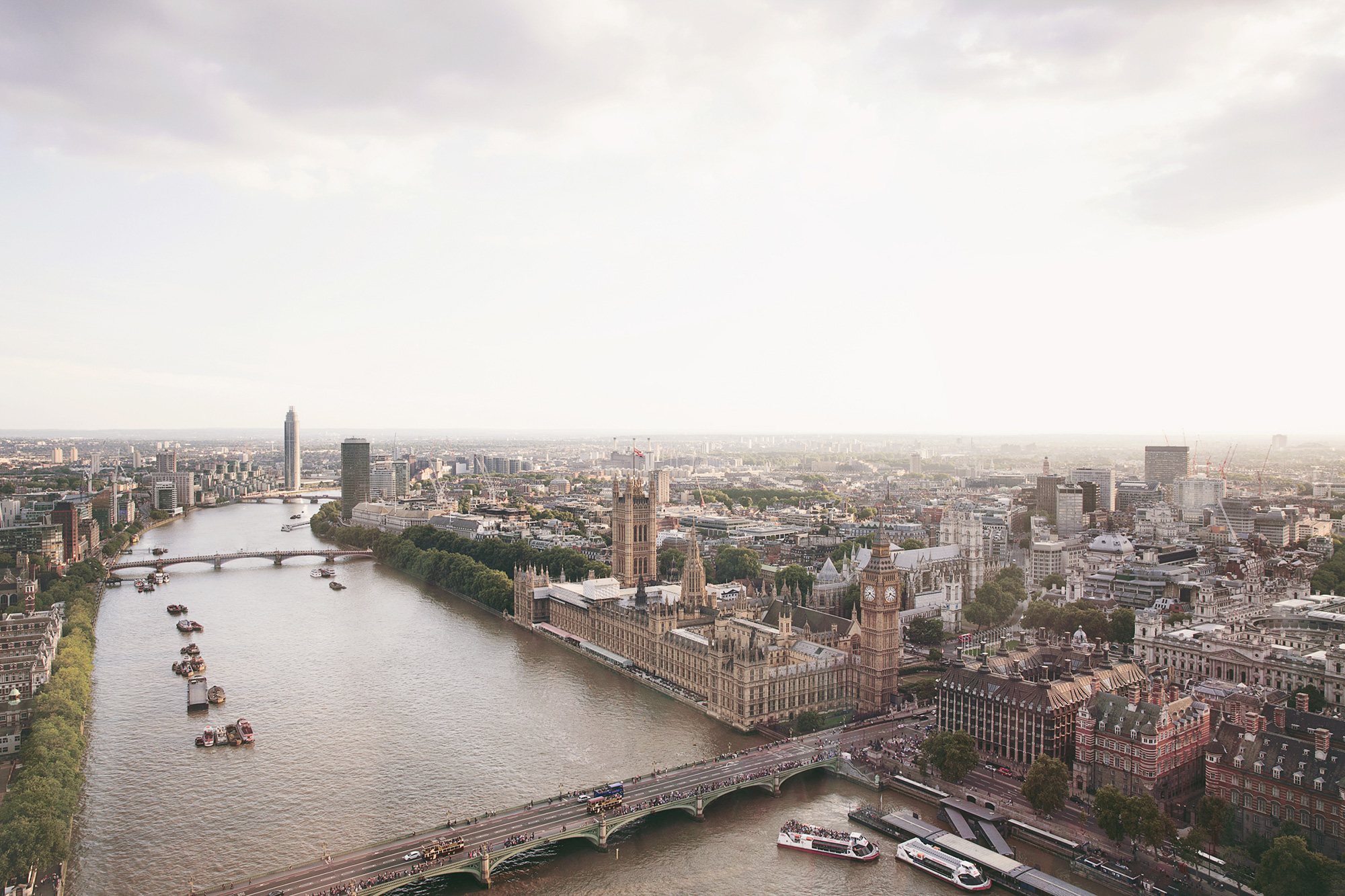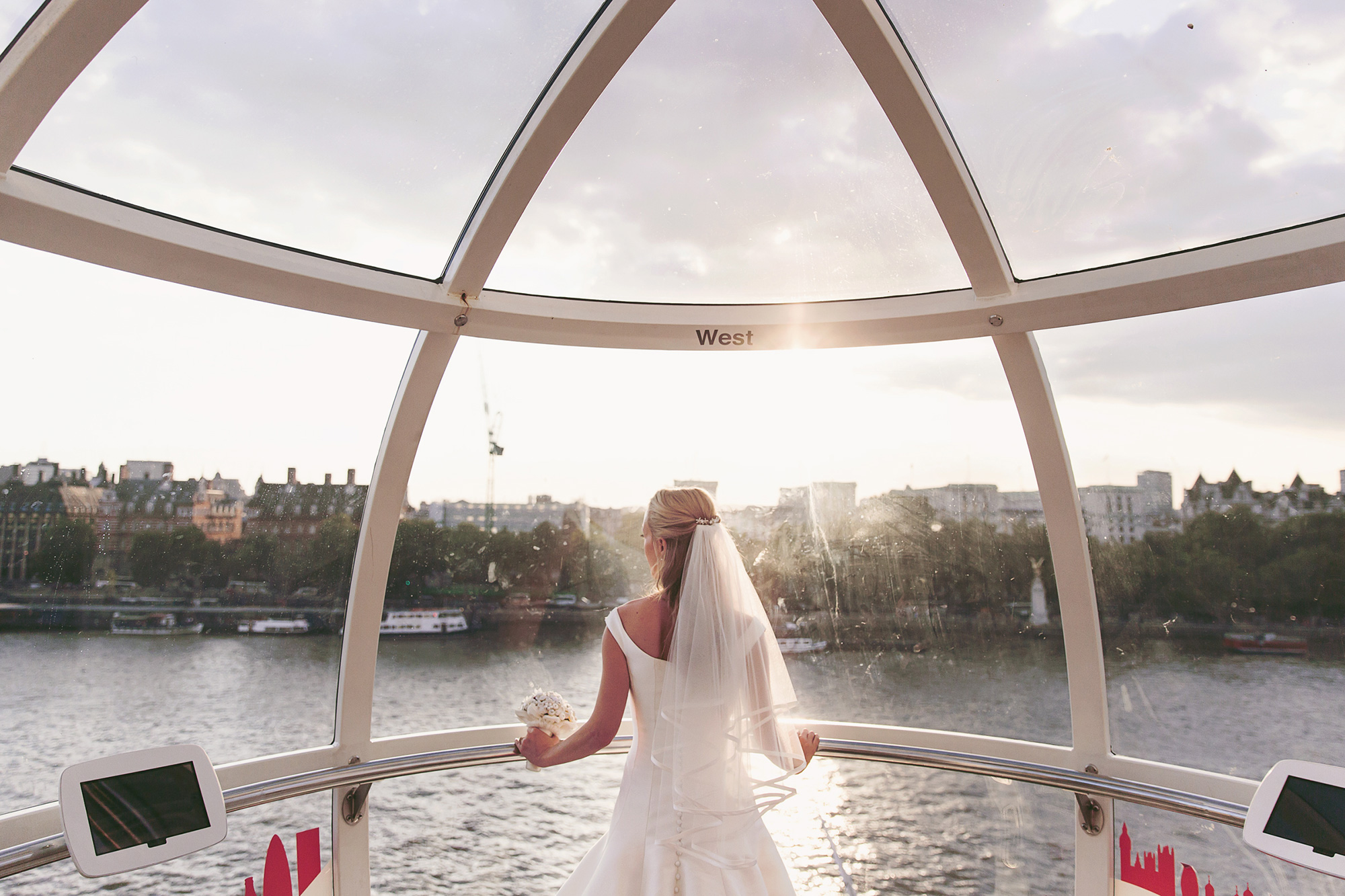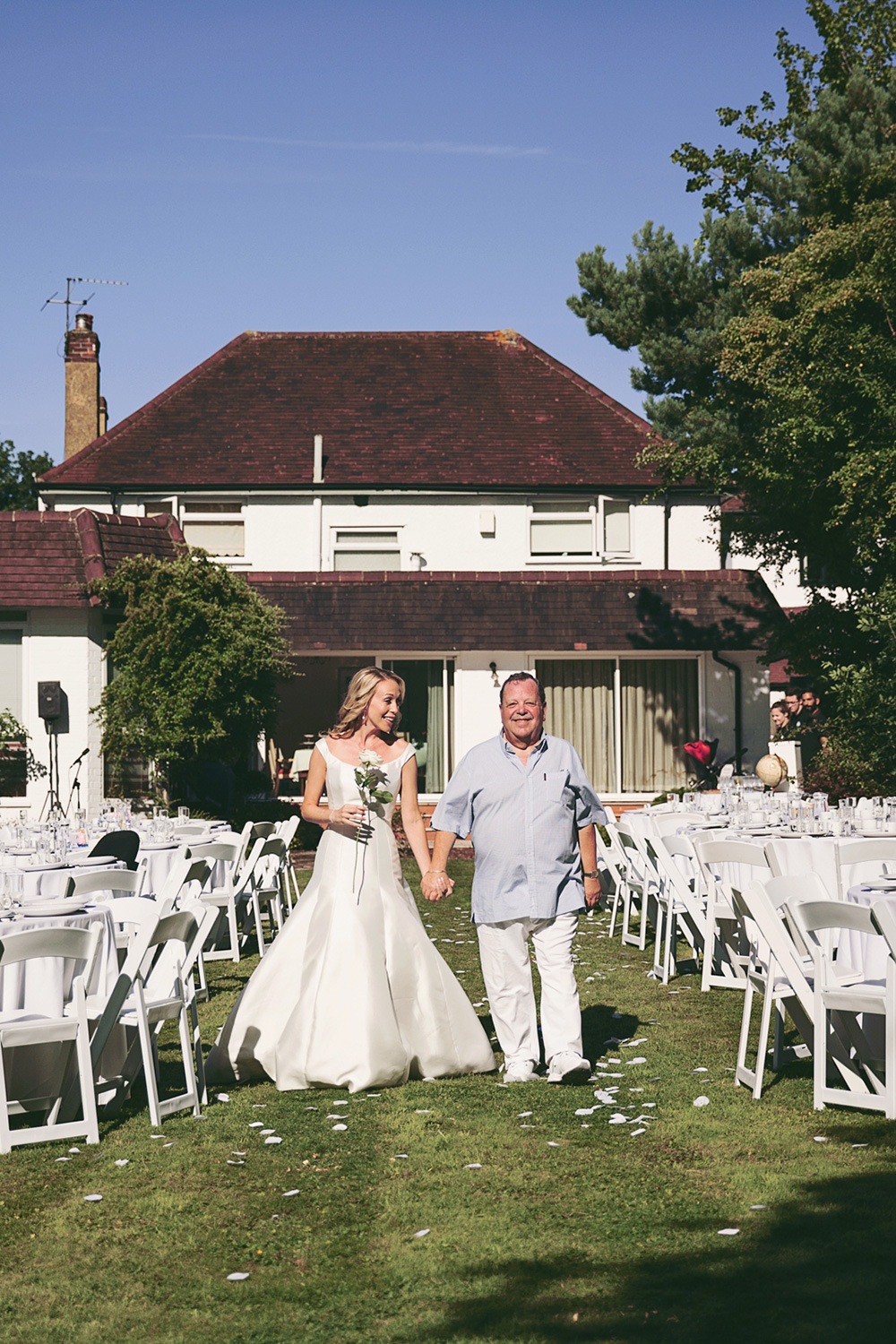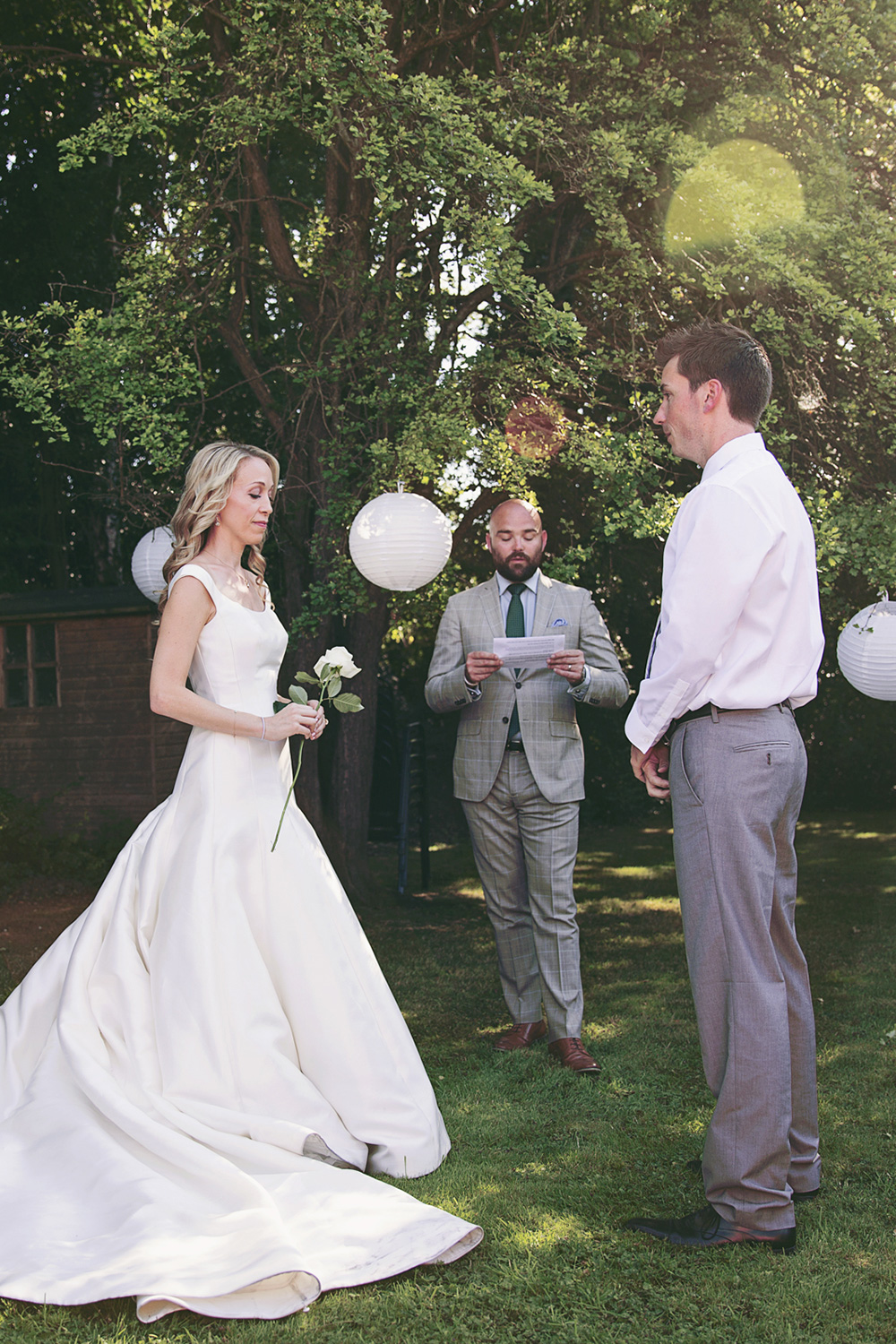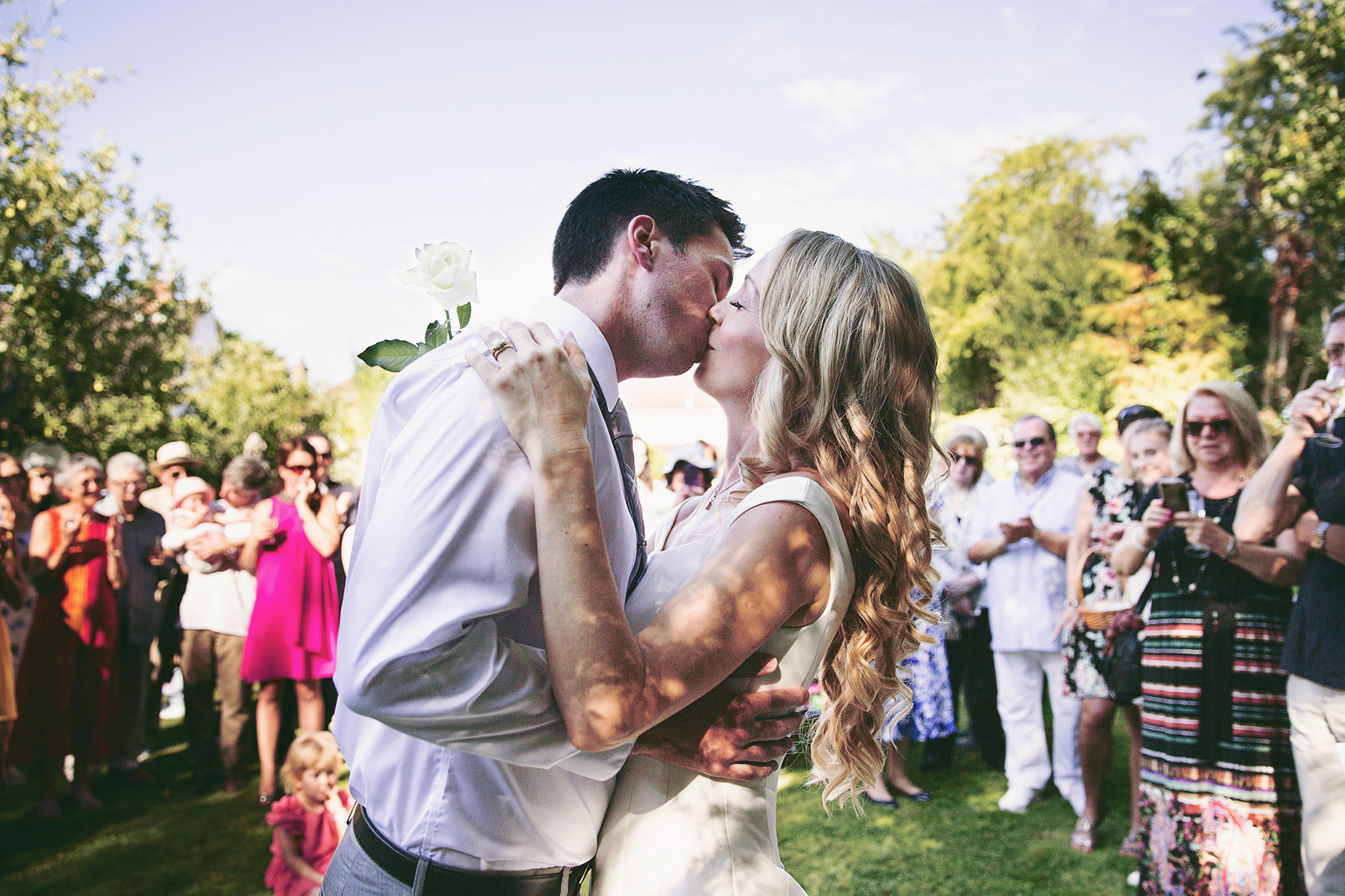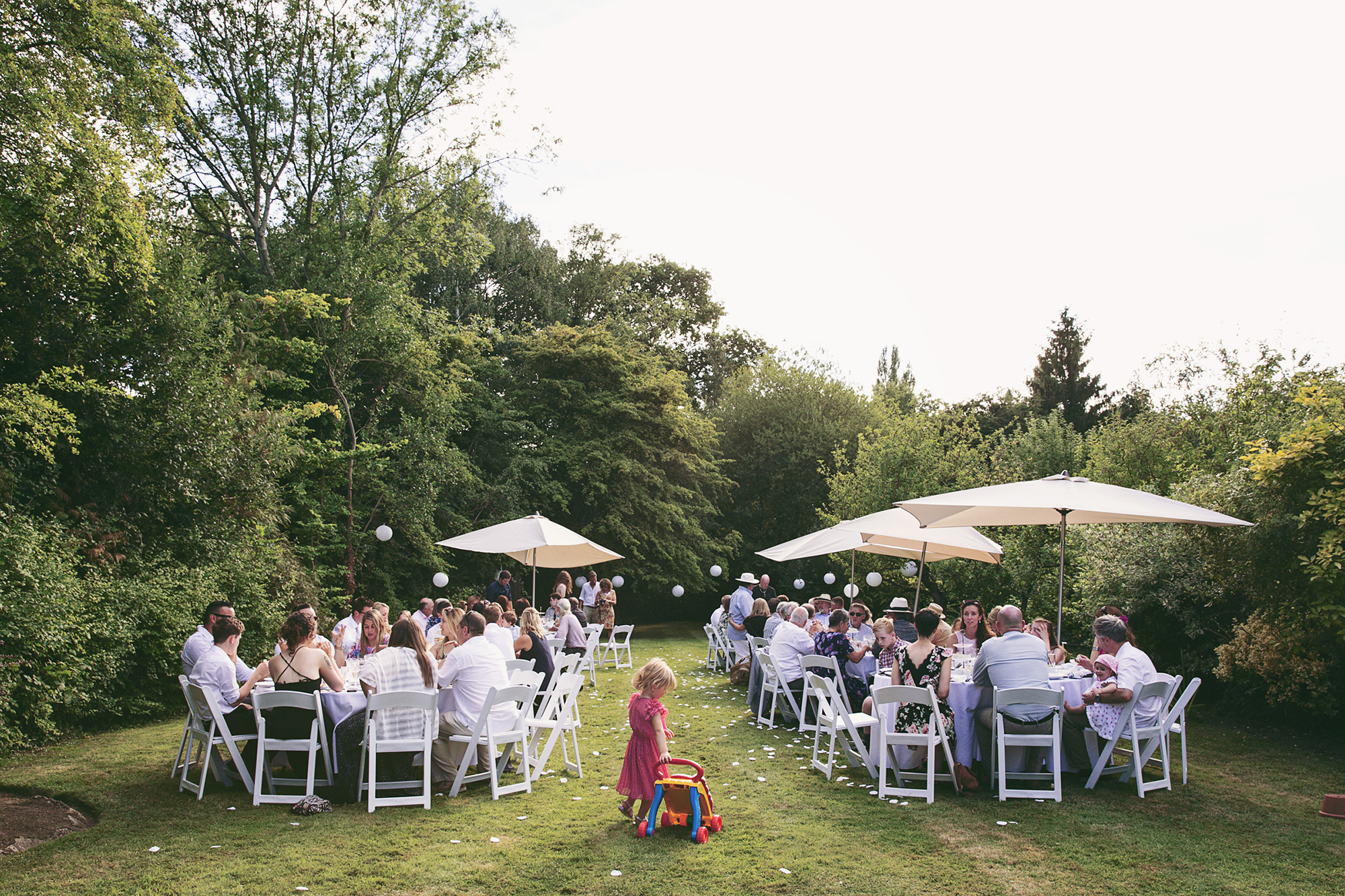 "Eighteen Americans flew to London and for many of them it was their first trip to Europe," says Jessica.