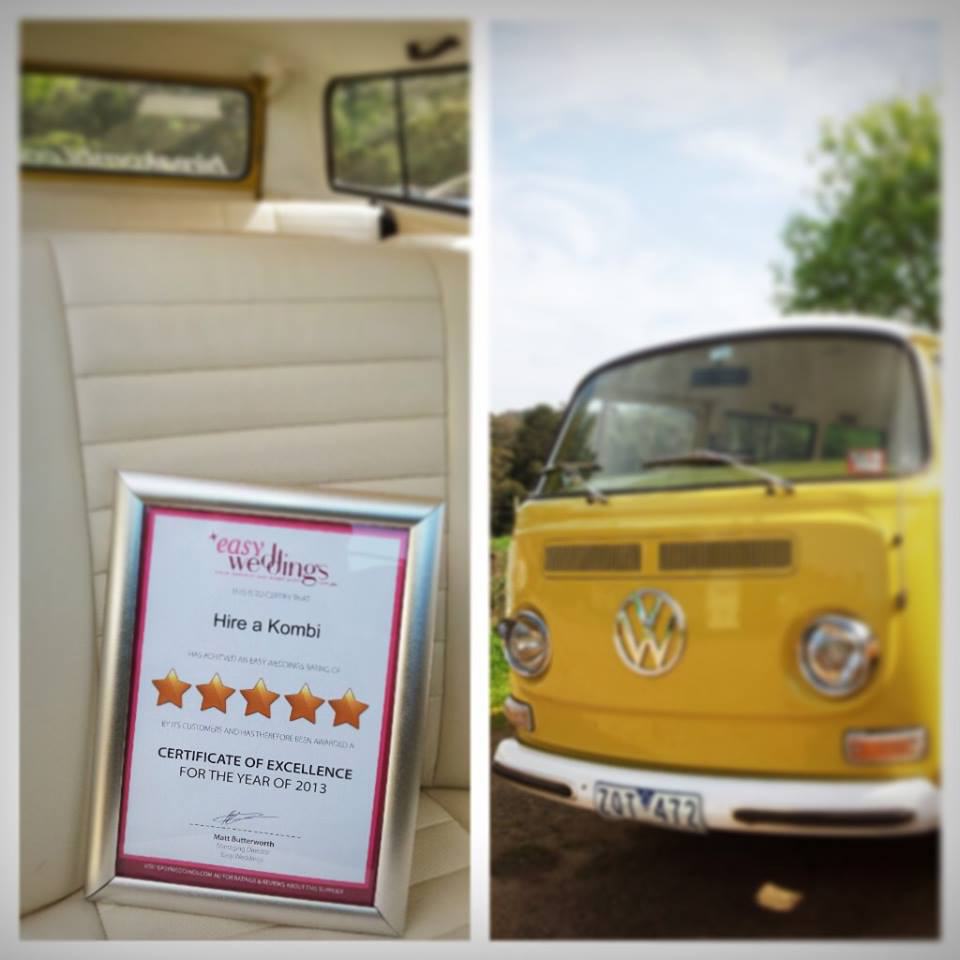 We're fast approaching June 30, which is the cut-off date for this year's Easy Weddings Five-Star Suppliers awards.
These awards, in their second year, recognise those suppliers in the wedding industry whose service is so exemplary, their own customers have rated them a perfect 5/5 time and time again over a 12-month period.
All Easy Weddings suppliers are eligible for one of these framed awards.
"The response from suppliers to last year's inaugural Five-Star Supplier awards was fantastic," says Matt Butterworth, Easy Weddings' Managing Director.
"Everyone who received an award was really happy to be recognised for their hard work and we were equally thrilled to walk into a venue or photographer's studio or florist's store and see an Easy Weddings Five-Star Supplier award hanging on a wall or being showcased in a foyer."
Easy Weddings started the Five-Star Supplier awards in order to recognise the hard work put in by Australia's wedding industry suppliers and, those suppliers who have garnered five-star reviews during the past 12 months, will receive a framed certificate they can put on display.
"Online consumers rely heavily on reviews and testimonials when choosing to buy a product, be it in the finance sector or the wedding industry," says Ryan Jenkins, Easy Weddings' National Sales Director. "So, if you've got reviews from couples who have used your products or services, be sure to encourage your brides to add those reviews to your Easy Weddings profile so that potential brides can see just how good your service is."
To help you do this, Easy Weddings last year launched a free Reviews widget, which allows our suppliers to pull their Easy Weddings reviews onto their websites.
To install it, you just need a simple line of code added to your website and we're happy to help you get it up and running free!
"The reviews widget has been a huge success with clients, who tell us it has made a big difference to customers who are quickly and easily able to read about their past efforts, their service and what makes them great at what they do."
We're hoping to present many new five-star awards this year and it's not too late to be considered for an award. Any Easy Weddings suppliers who receives at least five, five-star reviews between July 2013 and 30 June 2014, will find one of these beauties winging its way to them later this year. You've still got about a week and a half to get your reviews in, so remember to send your brides to www.EasyWeddings.co.uk/Reviews and submit their review of your service.