It's always nice to put a lot of effort into your wedding favours, as these are a token of your appreciation and your way of thanking your guests for attending your celebration. Traditionally, invitees would receive a gift of sugared almonds, but there are now plenty of other options. Here are a few wedding favour ideas: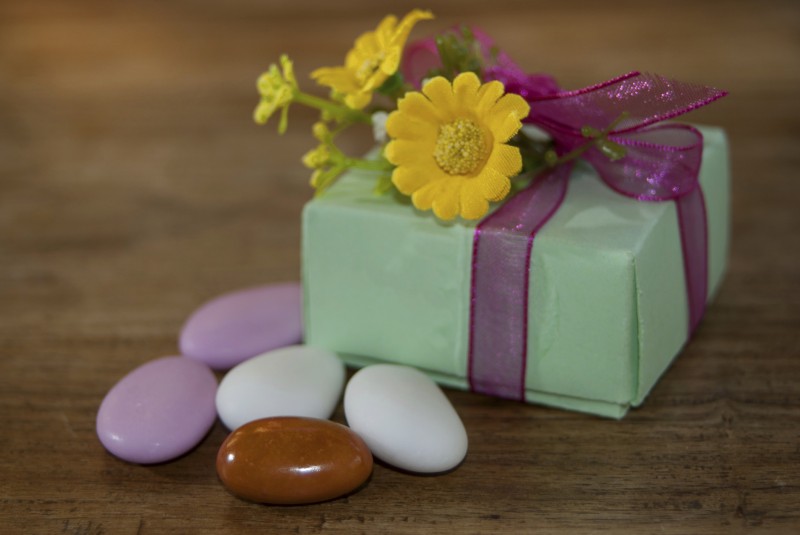 Handmade goodies
Handmade treats are an ever-popular choice with wedding guests. How about filling a cardboard favour box with homemade biscuits or fudge, and for an extra touch use locally produced ingredients? What about filling a clear glass jar with honey, jam, coffee beans, chutney or olives? The goods can then be enclosed with a fabric cover and personalised label.
Individual cupcakes
Cupcakes are becoming more and more fashionable, and can be iced in the style of your wedding cake for an extra-personal touch. An alternative idea would be to pipe your guests' names in icing on top of your cupcakes with these also acting as place names.
Pic n mix candy
Providing your guests with a self-service sweetie bar stacked with jars and bowls of sweet goodies can be a fun, unique touch to any special occasion. Just hand out paper pick 'n' mix bags for your guests to fill. By installing such a bar, you are ensuring your relatives are receiving treats they find tasty, though watch out for those greedy-guts who take off with two bagfuls of swag!
Five almond alternatives
The traditional five almonds represented health, wealth, happiness, fertility and long life. Should you want to put a modern twist on this tradition, try giving your loved ones five heart-shaped foil-wrapped chocolates, or five home-made biscuits. Placing these individual items in a coloured mesh bag will keep everything together while also complementing your colour scheme.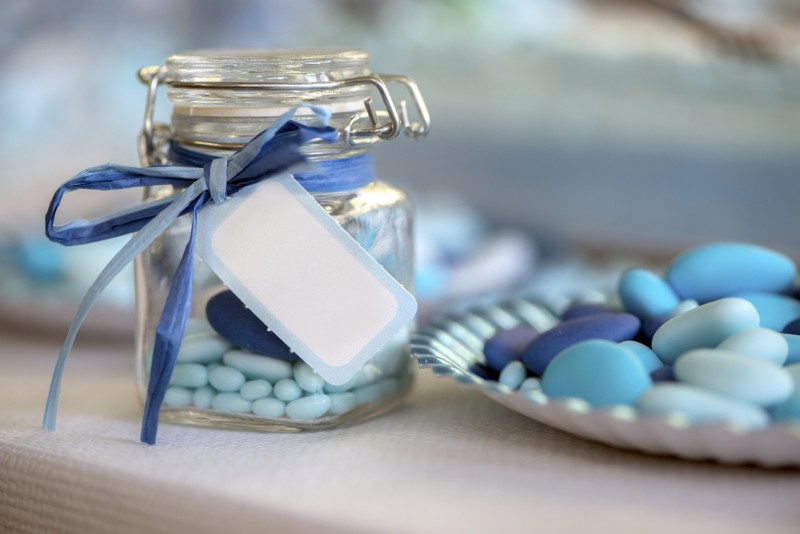 Non edible favours
Alternatives to edible favours include such presents as scented candles, miniature potted plants, personalised mugs or glasses, teddy bears, and decorative bottle stoppers. Try to incorporate your wedding theme into your gifts.
Place names
It is also possible to combine your favours with the guests' place names. You can create your own place-name tag by attaching a piece of card to your gift with a piece of ribbon or crystal. This works especially well when you are trying to keep your table arrangements minimal. Just make sure you write clearly.
Favours at the exit
Ensure that your relatives' leave with their treats by handing them out as they leave. You could also present the gifts in a basket next to a sign telling your loved ones to help themselves. Don't allow your hard work to go to waste by letting your guests leave without their treats.
Use Easy Weddings to connect with your dream wedding suppliers.
Browse the directory and start planning today!