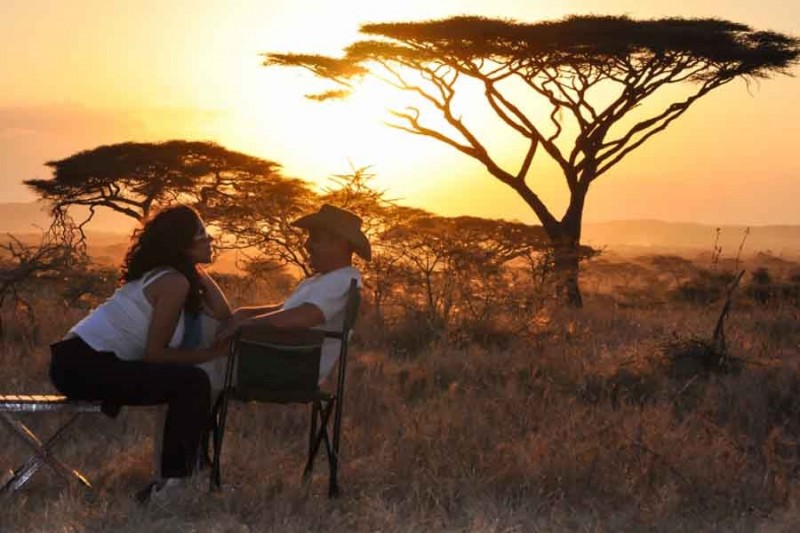 If heading to Bali and relaxing on the beach with your spouse seems awfully cliche and boring to you, then why not try something different? For the adventure you crave, these wild honeymoon destinations and activities will keep you entertained.
Go on safari in Africa
Whether you head to Kenya, South Africa or Botswana, is doesn't get much wilder than Africa. Going on safari is truly a life changing experience, and something that both you and your partner will never forget. With various luxury lodges offering five course meals, daily massage treatments and even Wi-Fi in the middle of the bush, you'll have all the comforts of home while in Africa.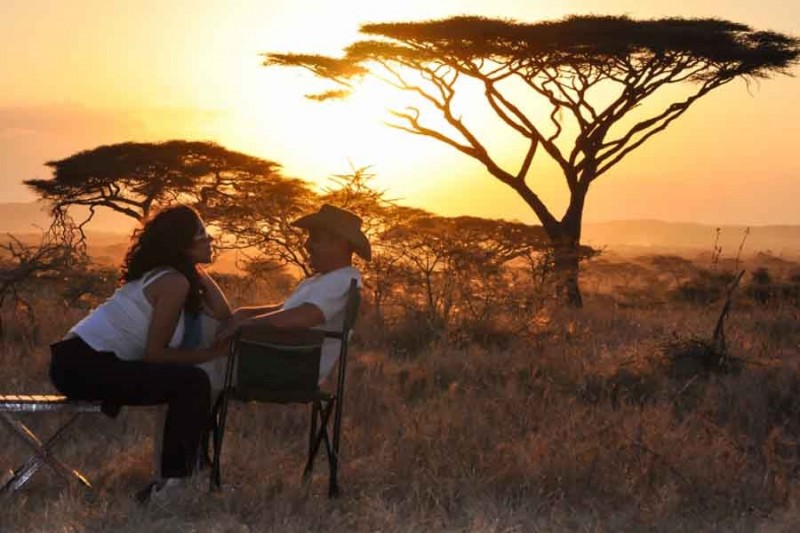 Hot air ballooning in Cappadocia
One of the must-do activities when visiting Turkey is heading to Cappadocia to go hot air ballooning. Stay in one of the many hotels carved in the mountainside before waking up at the crack of dawn to experience the sunrise from a hot air balloon. Hot air ballooning is not the only way to see this town as there are plenty of tours and hikes that explore the "fairy chimneys," tall, cone-shaped rock formations that make this town so special.
Tour the desert of Namibia
Whether you want to see Namibia from the sky or the sand, the beauty of the Namib Desert leading directly into the ocean will take your breath away. While in this amazing country be sure to go ATVing through the desert, go on a small five safari, sand board down the sand dunes and even take a scenic flight over sandwich harbour. And if you have enough time, head to Skeleton Coast – the northern part of the Atlantic Ocean coast of Namibia where you'll find washed up ships engulfed by sand.
Go glamping in Australia
With various deserted beaches, open desert plains and rain forests, Australia has the ideal environment for glamping – glamorous camping. From Sal Salis in Australia's Cape Range National Park to Tanja Lagoon Camp in Mimosa Rocks National Park, there are plenty of glamping gems scattered around our beautiful country. Forget the big cities of Sydney and Brisbane, and spend your honeymoon in nature, glamping.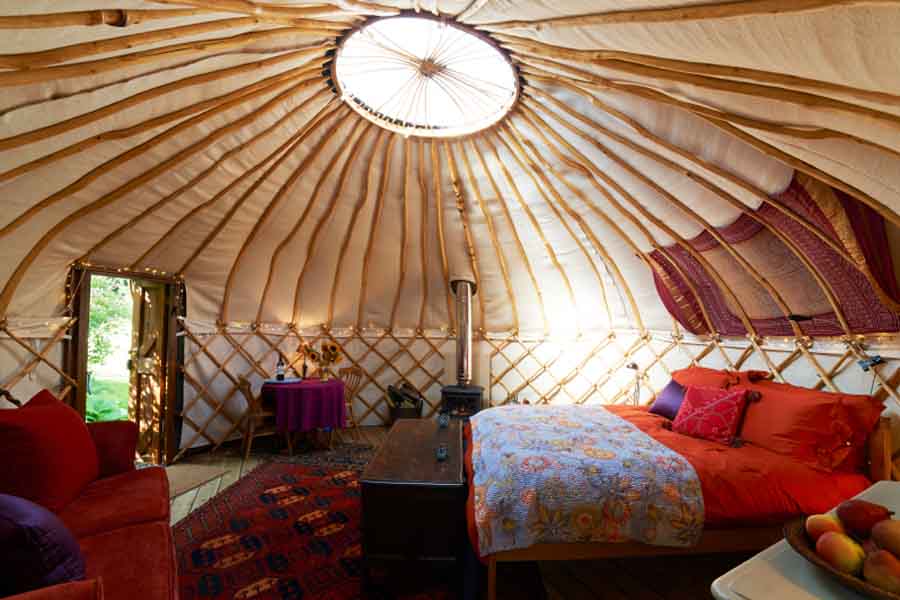 Cruising in Alaska
Head to the 49th State of America on a cruise liner. There's no better way to experience the vast amount of beauty than standing on the deck of a ship and looking around you. You and your love have an option of two sailing courses to choose from. You can sail to Glacier Bay and Icy Strait to witness the giant ice formations, alternatively you can head north for a cruise tour of Denali, Fairbanks. Expect spectacular sights at both!
Head to Iceland on an adventure
If wild honeymoon destinations to you mean seclusion and mind-blowing natural beauty then head to Iceland. With a fascinating Viking history, it is essential that you do a historic tour of the old towns.  If history is not your thing, then visit the Golden Circle where you'll get to see  natural geysers, volcanoes and glaciers. When nighttime comes you can take a stroll in the midnight sunlight (yes, the sun remains up for 22 hours of the day), or enjoy the country's renown nightlife scene.
Cruise down the Amazon
Head to Peru and embark on an adventurous journey down the Amazon River. Be mesmerised by the world's largest jungle and its technicolour flora, tribal villages and unique animals. Wake up to the sounds of the jungle and go to bed listening to night birds and other wildlife. Sail in style in stunning boats that sleep up to 20 guests and include luxury amenities.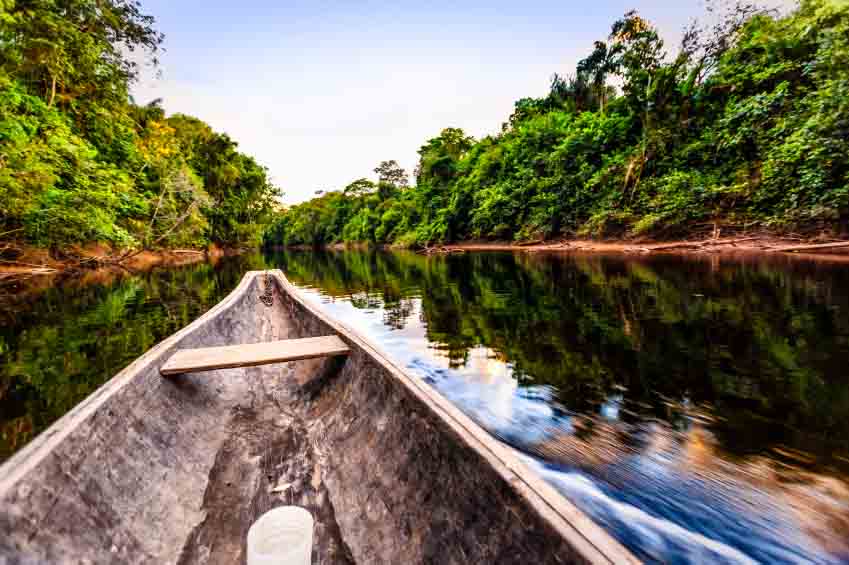 Road trip across New Zealand
Known to be one of the most beautiful countries in the world, New Zealand is the perfect destination for a honeymoon road trip. Whether you hire a campervan and rough it, or a car and sleep in hotels along the way, road tripping allows you to truly take your time and explore. Plus, you'll get to know your new spouse a whole lot better as you chat up a storm, play road trip games and jam out to awesome road trip music.
Backpack through Southeast Asia
Backpacking is not only for 20-something-year-olds who just left university, but can also be an amazing honeymoon experience. Pack up your backpack, bring along your walking shoes and get ready to explore with the love of your life. Spend a bit more on private rooms in hostels and treat yourselves to a nice meal here and there, and you're honeymoon will be incredible. Be sure to to check out Koh Samui in Thailand, Hoi An in Vietnam and Angkor Wat in Cambodia.
Bike your way through Holland
Holland is a peddler's paradise so why not spend a week exploring this amazing country. Head from town to town taking in all the windmills and tulips as far as the eye can see. Plus, you won't have to worry about outraged car drivers as they are happy to share the road with bicycles. At every town you stop to spend the night, you'll get a chance to explore, taste the local cuisine and, most importantly, just rest. Of course, you won't be able to cover that much territory on bike alone, so make sure your hire car is fitted with a bike rack!
Planning your wedding? Find great local wedding suppliers here.