It's never romantic to be pessimistic, but accidents do happen and engagement ring insurance will put your mind at ease, allowing you to show off your sparkling diamond without the worry that it will get lost or damaged.

Two options for insuring your ring
Before you can take out engagement ring insurance your ring will have to be valued by a qualified gemmologist. They will ensure you have the right level of insurance cover, and they will also help you confirm that the retailer provided you with the correct information about your ring. This valuation report and the shop receipt will be more than enough to get your ring insured.
The first way of obtaining engagement ring insurance is by making it an extension of your home contents insurance. There is usually an option allowing you to itemise valuable objects and an additional premium can be paid to have them fully insured regardless of where they are lost or damaged.
Alternatively you can take out a policy with a specialist jewellery insurance firm. The easiest way of doing this is by getting a recommendation from the jeweller where you purchased the ring. Your jeweller may even offer an insurance policy, underwritten by another company, when you buy the ring.
Here are some questions to ask about your policy:
What is the level of cover?
Does the policy just cover theft or also loss and damage?
Are there any exclusions, e.g. damage during a natural disaster?
How would we prove that the ring has been lost?
Is the ring covered if it is lost outside of the home?
Will I get the actual value of the ring or just a percentage?
What is the excess if I make a claim?
Can the ring be replaced with a piece of equal value from a specified jeweller?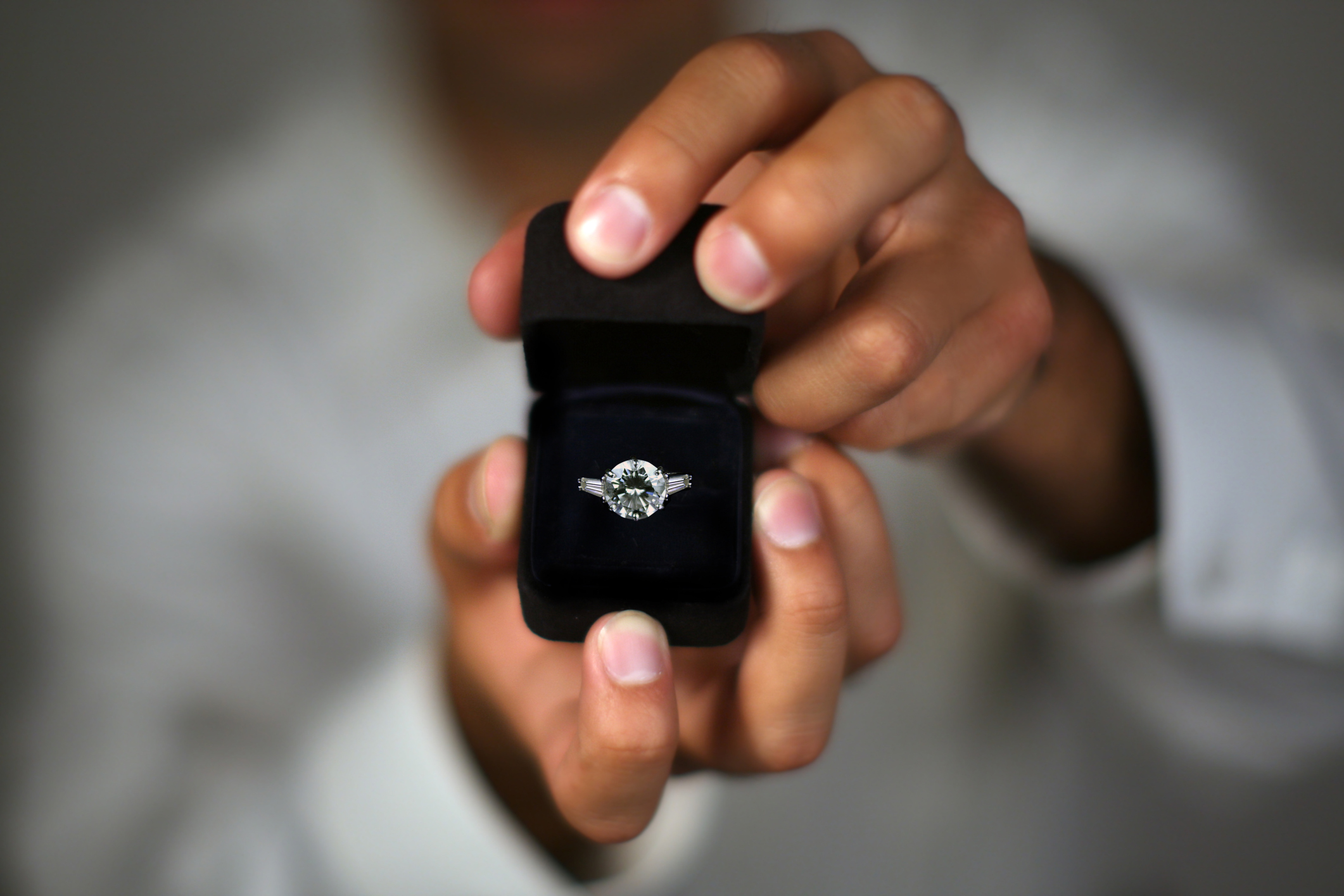 Why you need engagement ring insurance
Our fingers are forever changing shape and size, even as the temperature warms and cools throughout the day, so it isn't unlikely for your ring to accidentally come loose from your finger, and you can guarantee it will find a handy drain or similar hiding place. Your ring may also be stolen or damaged. As your engagement ring will probably be the most expensive piece of jewellery you've ever owned, it is practical to get it covered as losing it without insurance means there's no guarantee you'll be able to replace it.
Regardless of the monetary value of your ring, its sentimental value will forever be immeasurable, so having it insured will always give you peace of mind should the worst happen. While forensic discussions regarding the level of cover you will need for you ring is hardly romantic, doing so will save you long-term heart ache should it ever get lost or damaged.