Wedding jewellery may seem insignificant compared to everything else on your plate when planning your wedding. But trust us, it can make a big impact and elevate your whole look!
Your wedding dress may be the star of the show but the accessories such as your wedding shoes, veil and earrings add little personal touches to your look and make it uniquely you.
When it comes to earrings, the options are limitless! You can have diamond studs, pearl studs, drop earrings, hoops, chandeliers and even ear cuffs! Besides the different styles, you also have the option of colours and gold accents. As a general rule, silver or white gold goes well with white dresses whereas gold or rose gold jewellery complements ivory and champagne coloured dresses perfectly. Does your dress already have beading sewn in? Then you might want to have tone down on the jewellery because remember, less is more!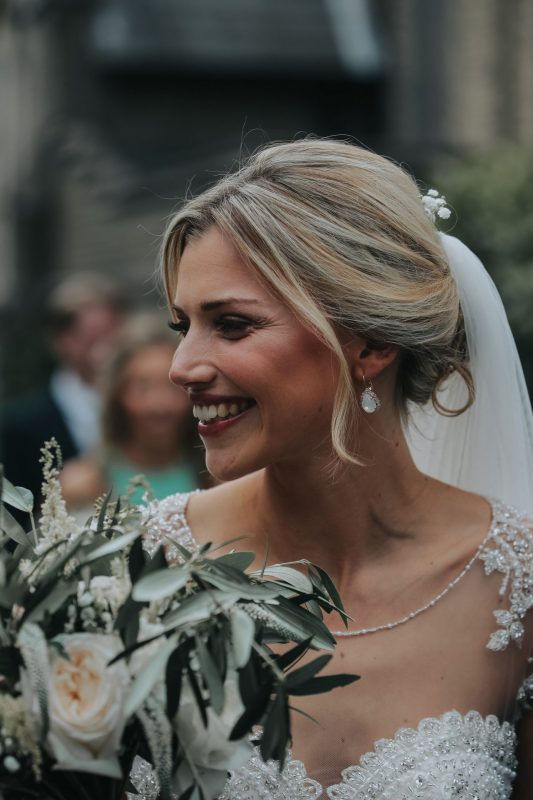 Studs
To start off, we have the classic studs. Just because they are classic, doesn't mean they need to be boring. You can jazz up a simple diamond/cubic zirconia stud by choosing a pair in gold or rose gold. Do you want to channel classy Audrey Hepburn vibes and wear pearls? Go for double pearl earrings that are so chic! Don't restrict yourself to just diamonds and pearls, add a pop of colour with coloured stones. Turquoises and sapphires are popular choices for brides wanting to add 'something blue' to their wedding outfit.
Studs are sophisticated and very versatile so you can pick a pair of your favourite studs to go with any style of dress. They are generally favoured by brides who already have pretty elaborate dresses or already wearing a prominent accessory like a necklace or a flower crown.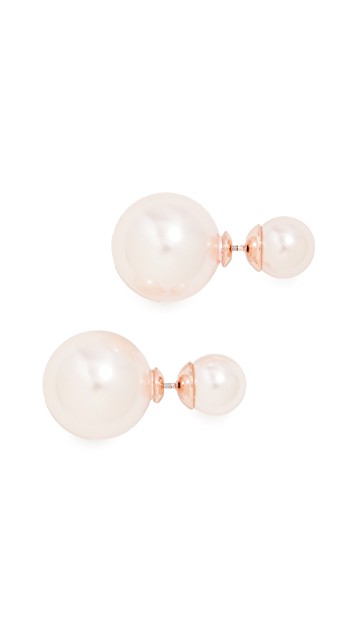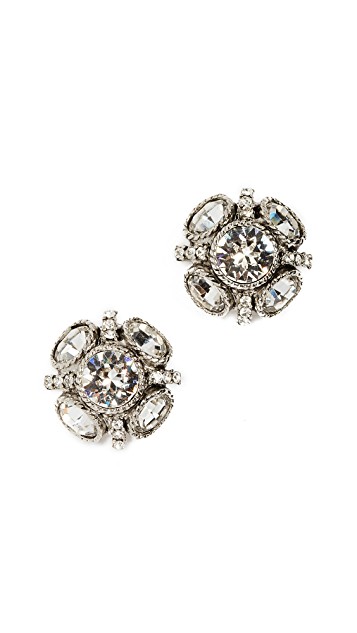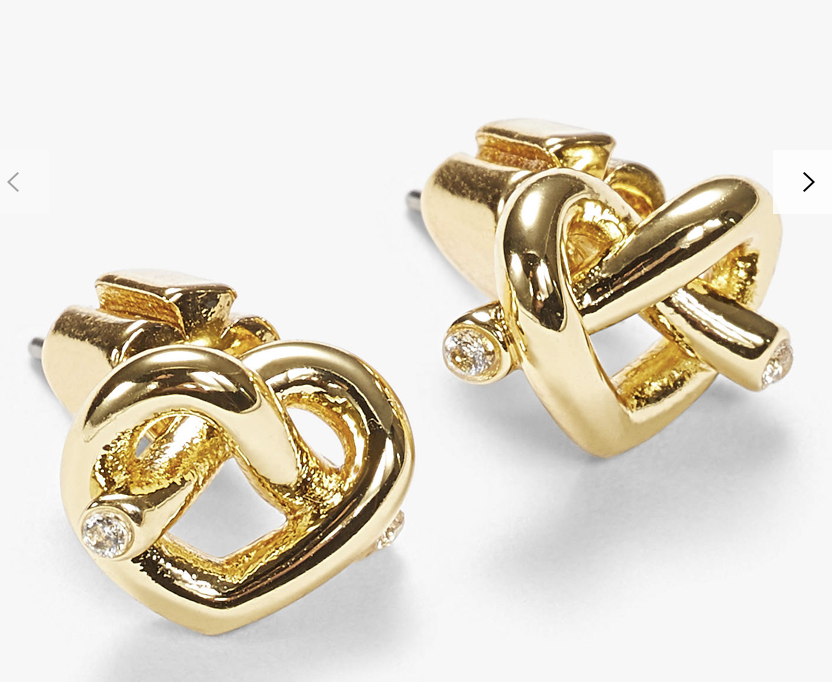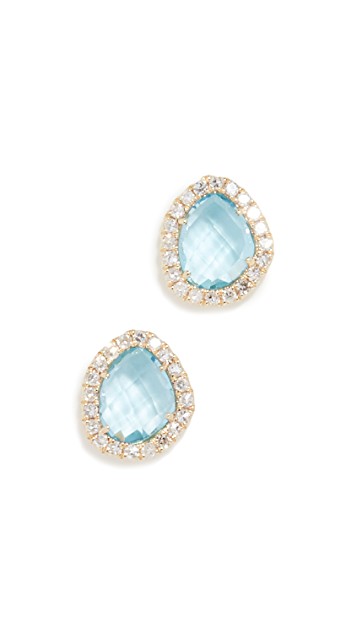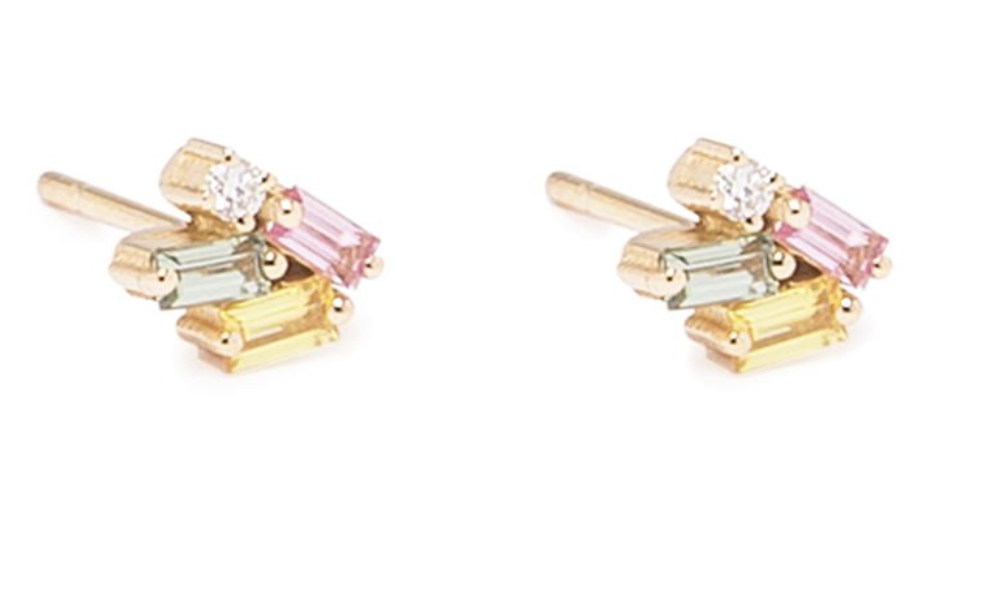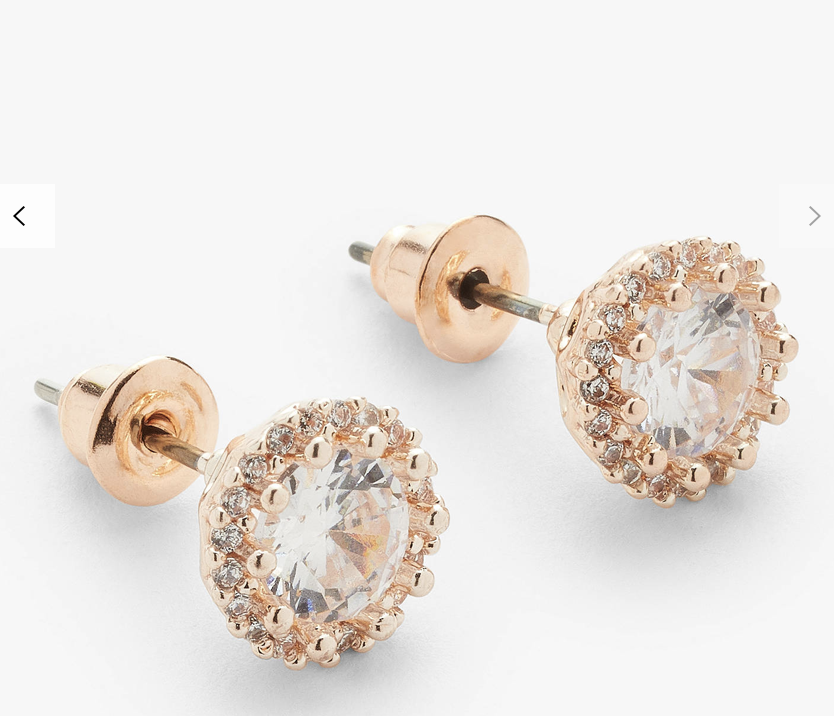 Drop-shape Earrings
Drop-shape earrings are one of the most versatile earrings and it flatters all face shapes so it's no surprise that it is one of the most popular styles with the brides. They come in so many designs and styles, you can so easily find one that you love!
If you're blessed with a long and elegant neck, longer drop-shape earrings will look extra good on you as they bring attention to the neck area. Dramatic colours and designs would be perfect for clean-cut, sheath or A-line wedding dress. If you're wearing an off-should dress, a longer pair drop-shape earrings can elongate your neck and can look ultra feminine and sexy barely touching the top of your shoulders.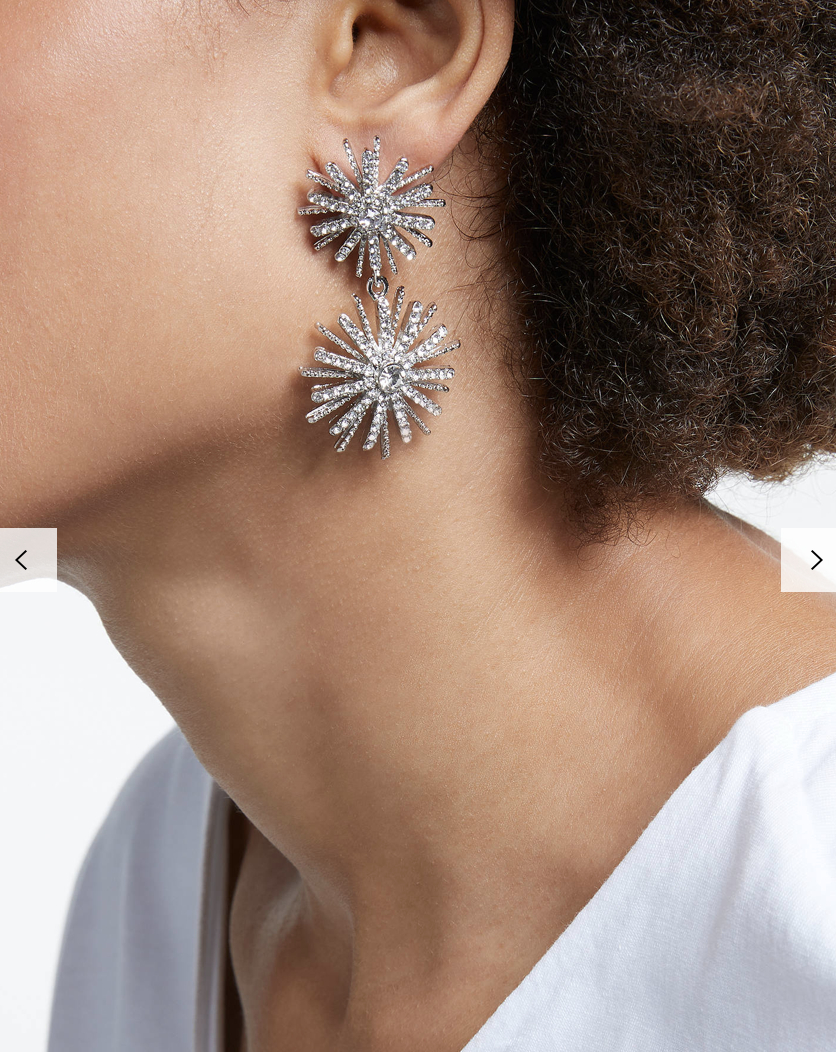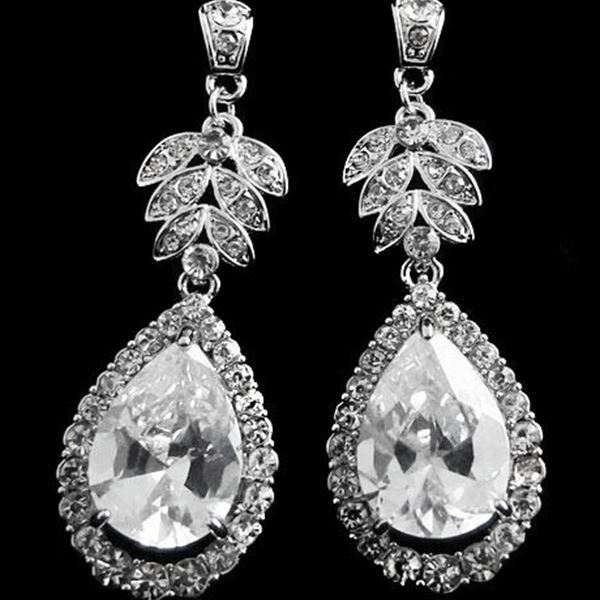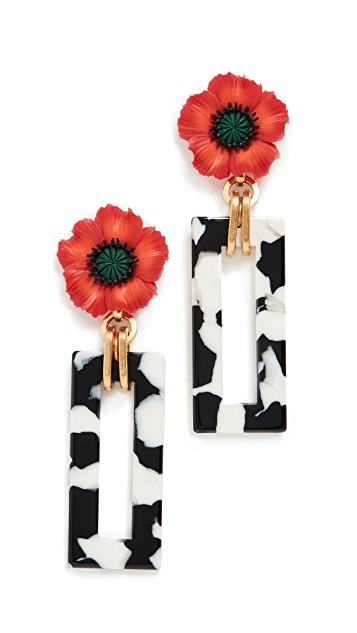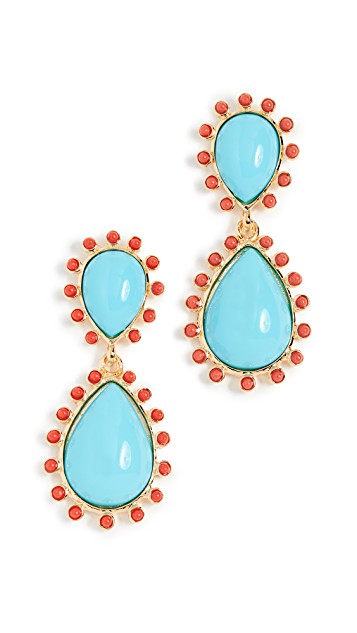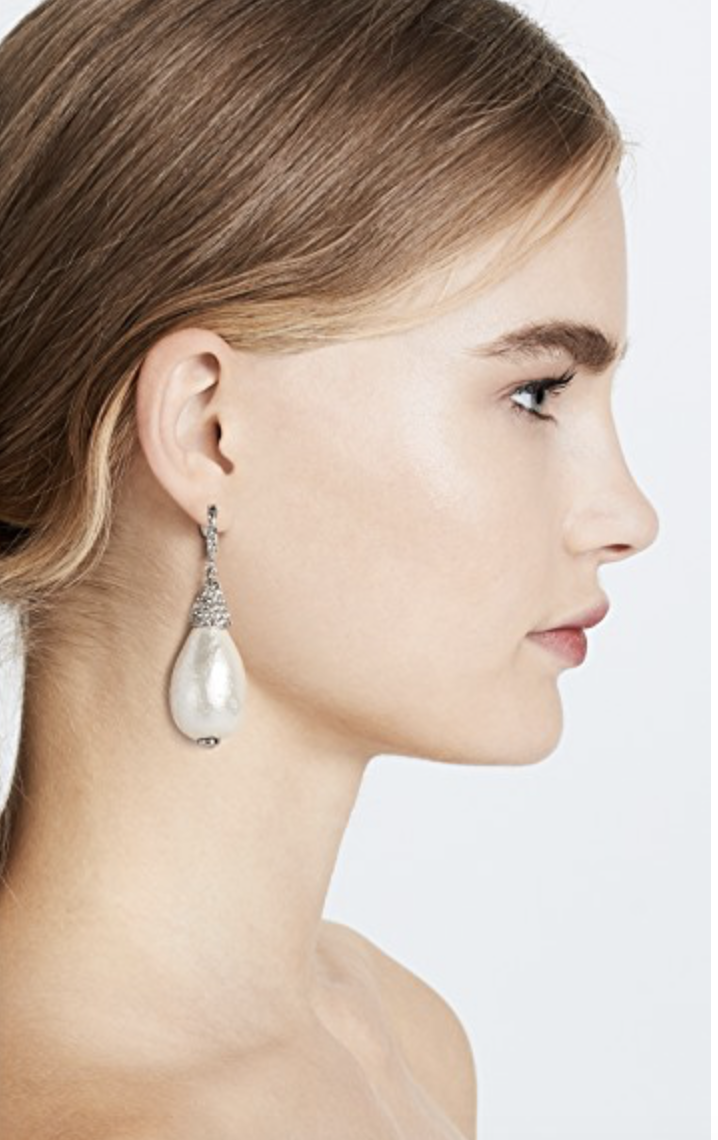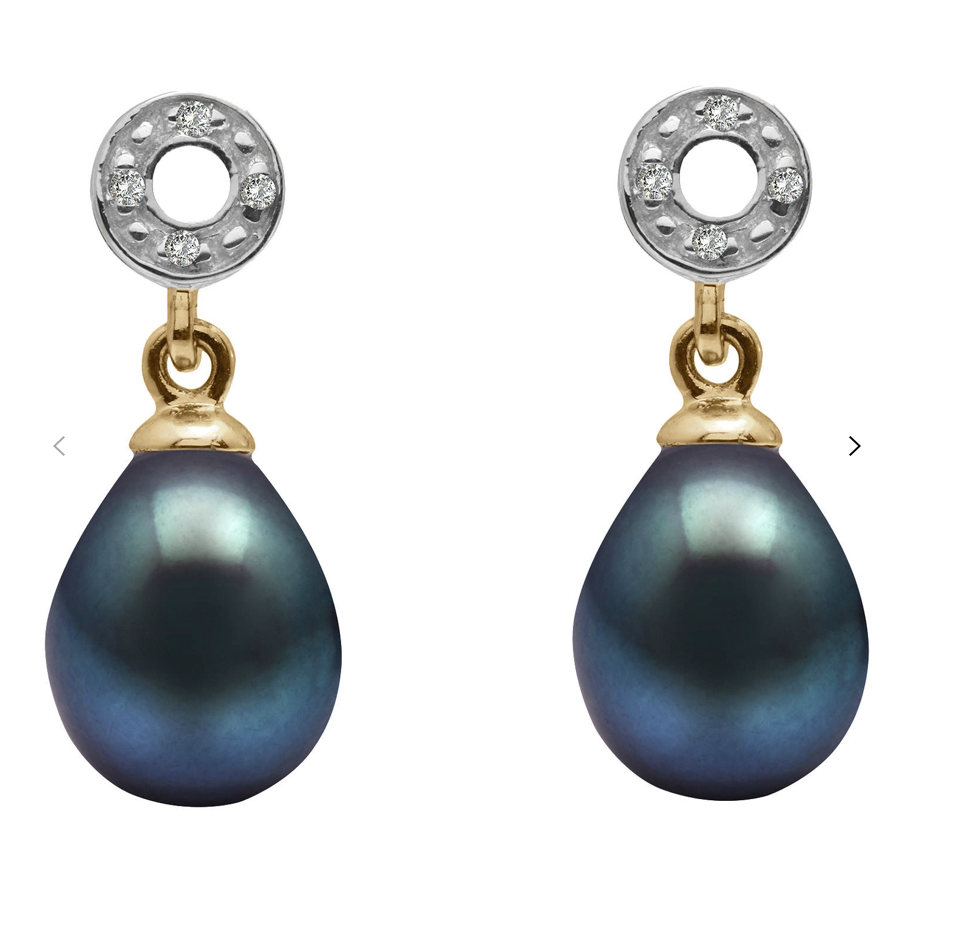 Ear Cuffs
We love pairing ear cuffs with modern dresses! They add an interesting element to your wedding look. They would look really cool and glamorous worn by brides with pixie haircuts or just wear your hair up to show these sparklers off!
The simplicity and edginess of the ear cuffs mean it's not for the faint of heart and it requires a bride with confidence to pull off the look. We predict ear cuffs are going to get even more popular as the bohemian and rustic type weddings are still very on trend and brides are caring less about traditions and putting their own personal touches into their own weddings. Rock these ear cuffs with a two-piece or a long-sleeve wedding dress and you will be no ordinary bride!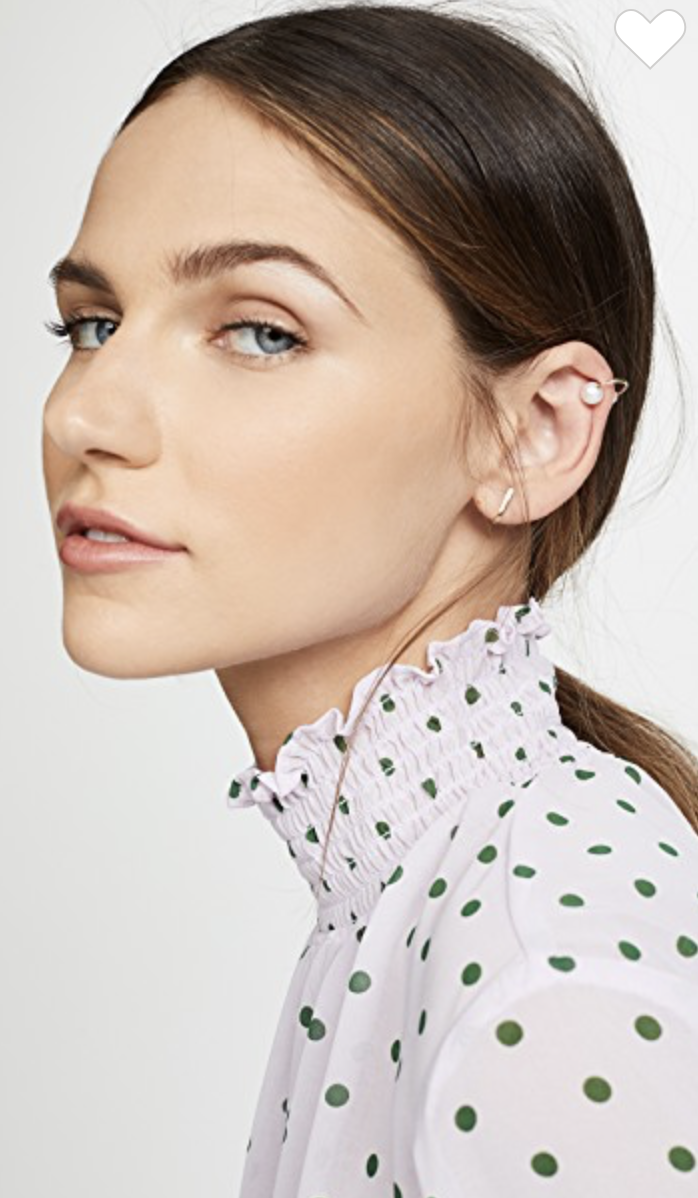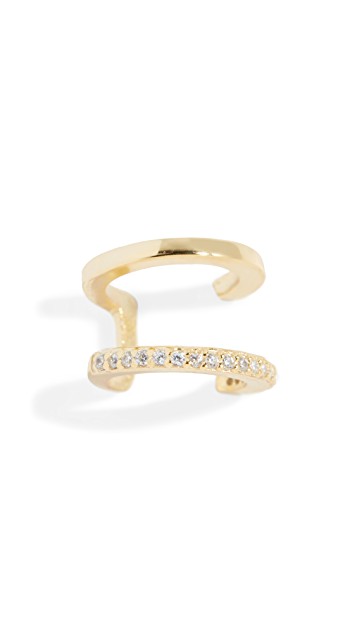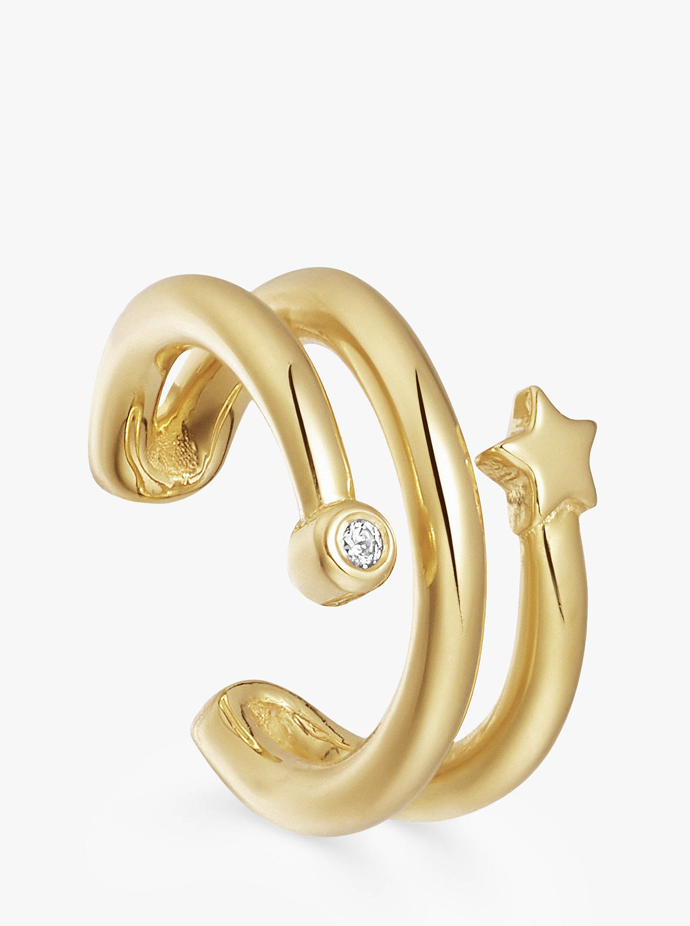 Hoop Earrings
When you think of hoop earrings, do you think of the 90s hip hops stars with their massive hoops? Bridal hoop earrings are a little less hip hop and a lot more glamorous. Think geometry and exquisite beadings.
Avoid the bigger hoop styles if you're petite as it can overwhelm your frame and also if you're wearing a princess gown as it can look too cluttered!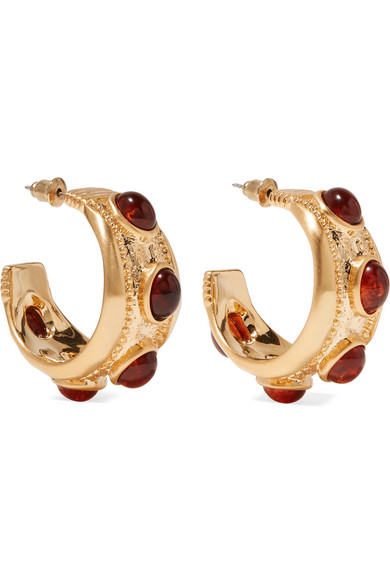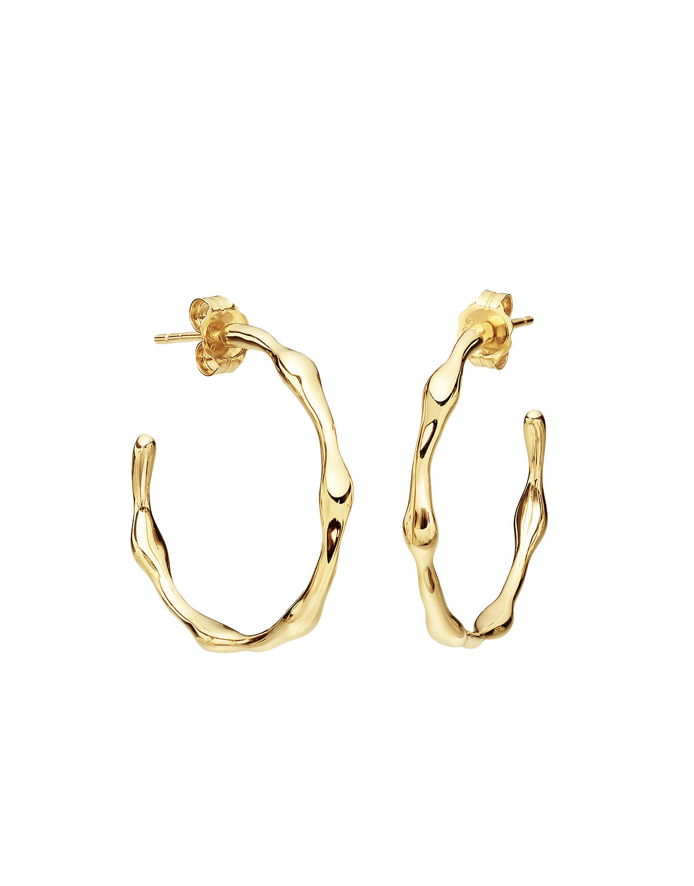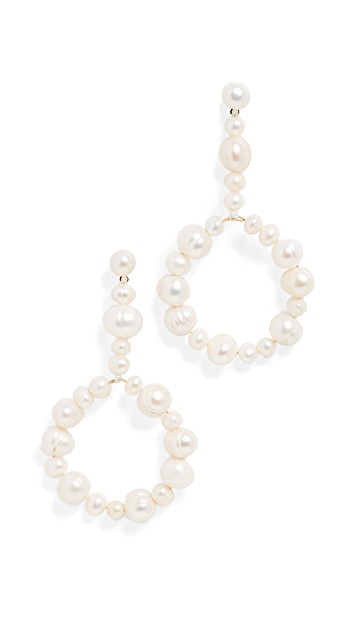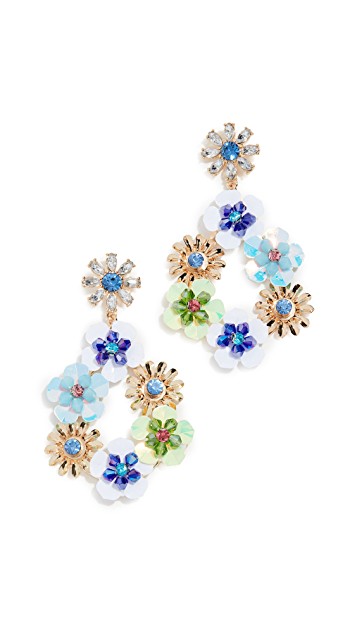 Chandelier Earrings
If glam is what you're after, the chandelier style earrings are perfect for you! These shoulder sweepers are the ultimate statement jewellery to make your grand entrance in. Chandelier earrings complement bohemian weddings dresses very well. While mixed metals and fabric tassels are popular choices, avoid metals if you're not used to heavy earrings as it can start to hurt after a while and you don't want some wedding photos with earrings and others without!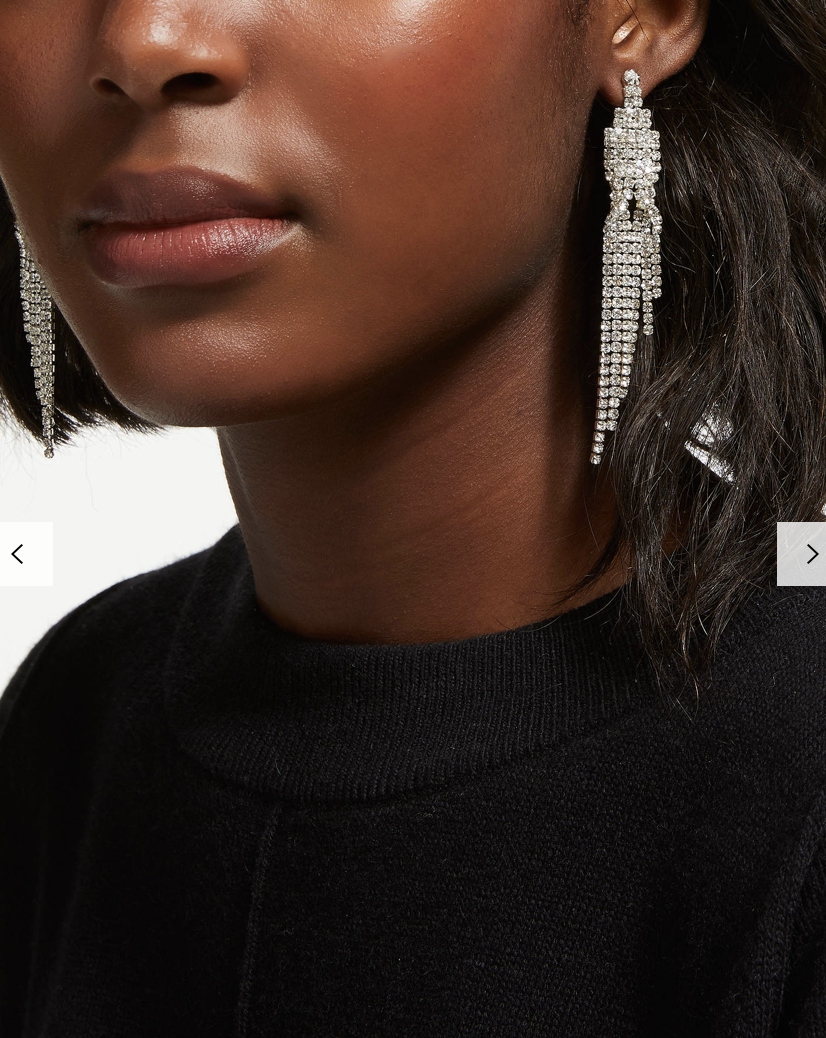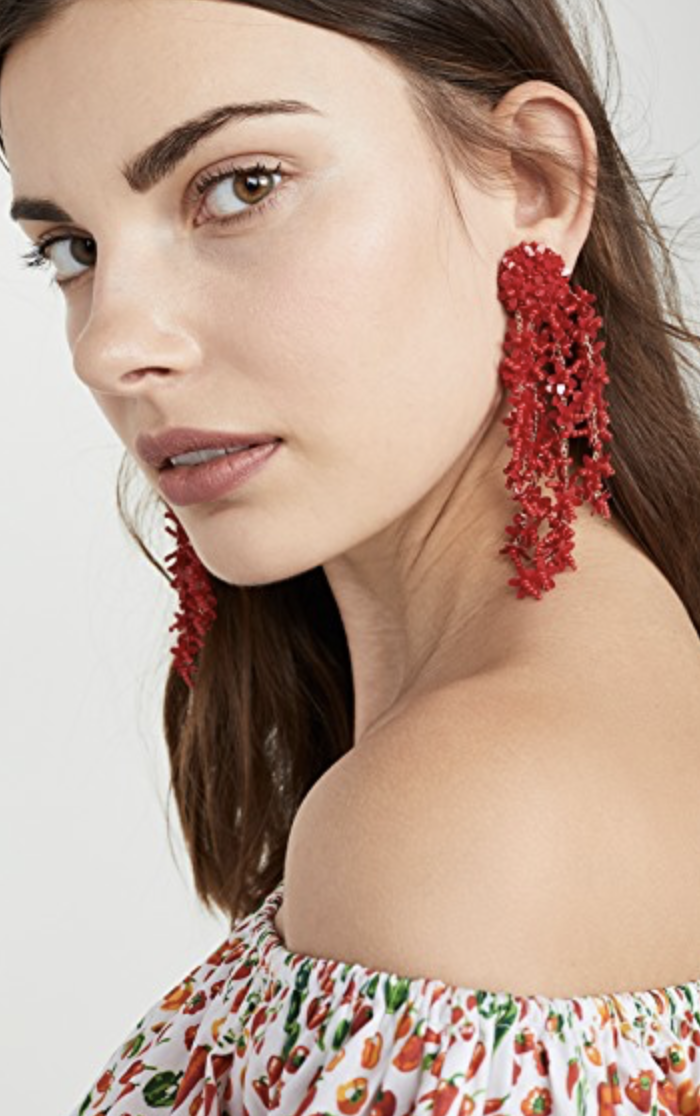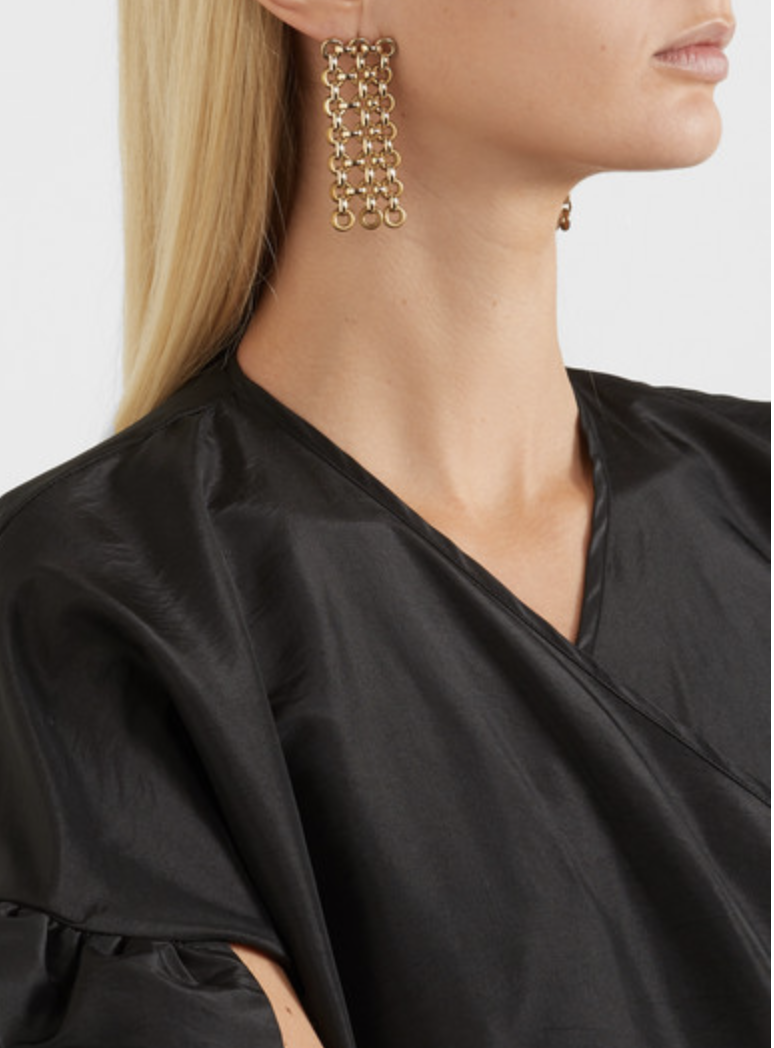 Click here to view a full list of wedding jewellery suppliers!