Wedding favours are often placed on the wedding tables, one in each place setting, but modern couples are looking for alternative ways to distribute their wedding favours. Check out these four ideas on when to hand out wedding favours.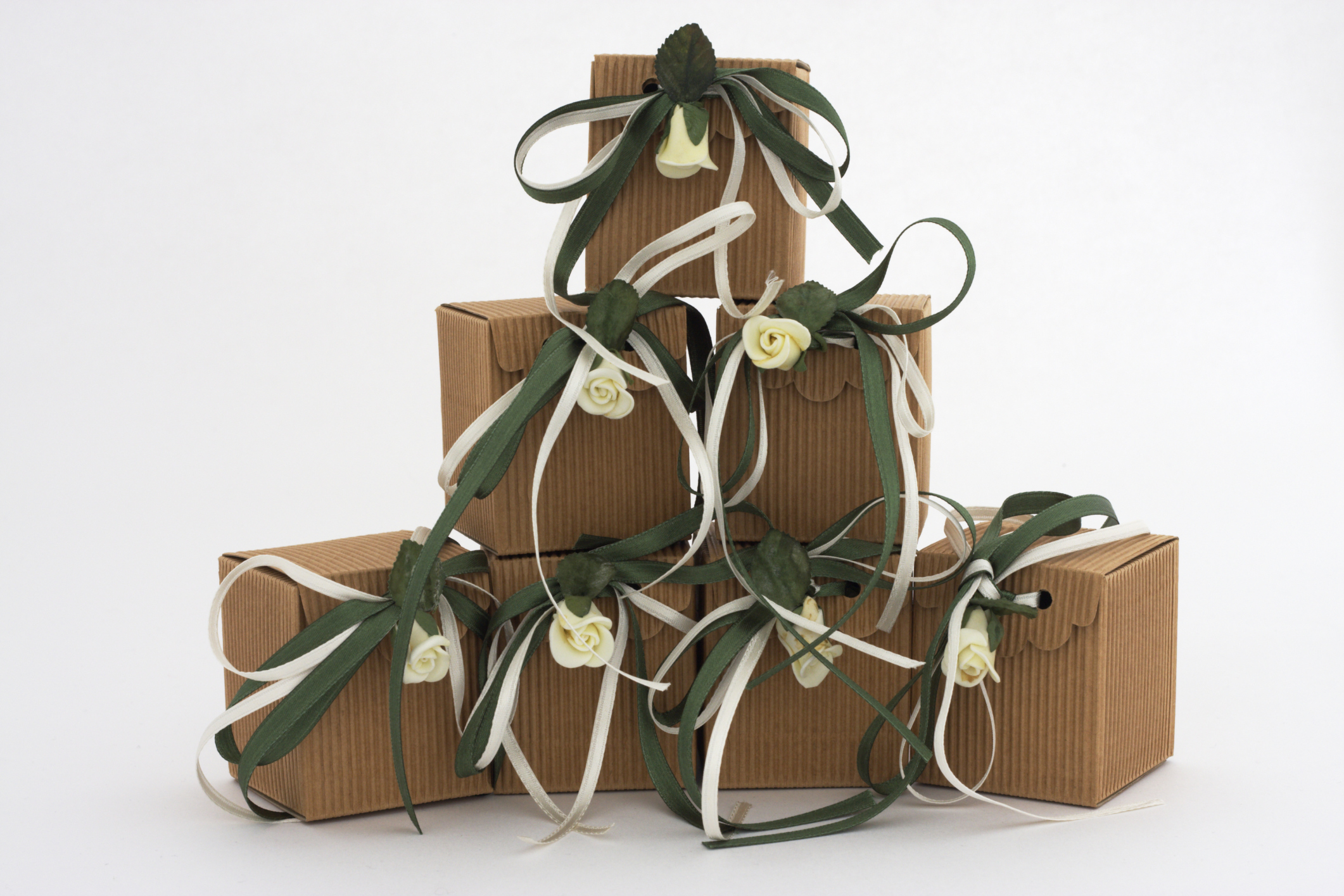 Deliver them with the wedding cake
The wedding favour adds an ornamental element to the plate of wedding cake, and if it is edible it provides a tasty alternative to the slice of wedding cake for those guests that aren't keen on cake. Whether you are using your wedding cake as the dessert course of your wedding meal or serving it with coffee, placing a wedding favour on each plate is a great way to hand them out.
Use them as wedding day prizes
Rather than handing out wedding favours to all guests at the same time, use them as prizes and award them to the guest with the best moves on the dance floor or the highest heels, or perhaps the couples that have travelled the furthest to be there. Ask the best man to work out what the prizes are for, and have him or the DJ announce them. This works best for a smaller wedding where everyone knows each other and won't get embarrassed, and where everyone will eventually get a wedding favour; it's not fair if only half of the guests win one.

Arrange the wedding favours at the exit
Place a large basket on a table by the exit with a note thanking your guests for coming to your wedding and asking them to take a wedding favour as a sign of your appreciation. This is the easiest way to hand out wedding favours – just make sure you put them out early enough to catch the first guests to leave. This method ensures your wedding favours stay unspoiled, at least until the end of the reception.
Send them out as thank yous
Rather than handing out wedding favours on the wedding day itself, you could make your wedding favours part of your thank you cards and post them after the big day. This would work particularly well if you were giving small photo frames as you could add a picture of each guest taken on the day. You could ask the photographer to take photos of each guest with the two of you at the receiving line just for this purpose. Add a note to the framed photo, and check the total weight of the frame or your wedding favours could cost more than you expect.