Traditionally the bride's left ring finger becomes a lot heavier once she's engaged and married. She'll usually wear her engagement ring and the wedding band on the same finger, perhaps adding an eternity ring when she has children or reaches a special anniversary. However, some brides don't like the idea of wearing two rings, so here are some alternatives: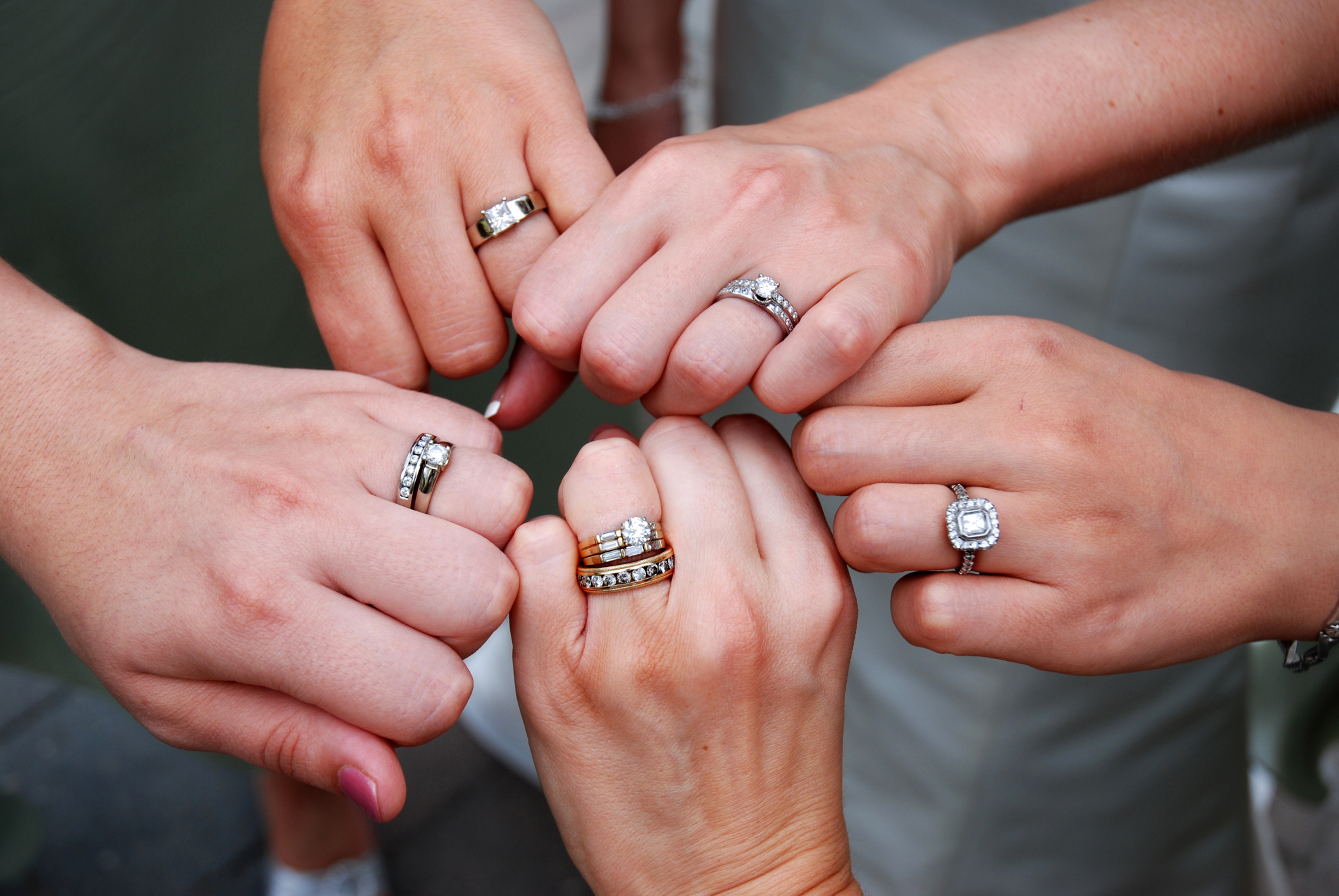 Solution 1: Moving the engagement ring
While traditionalists will want to keep the engagement band on the ring finger of your left hand, those more liberal needn't wear it there once they are married. It is absolutely fine to move your engagement ring to your other hand, allowing the piece its own time to shine. Should you want to move the ring to your middle finger, you may see fit to have it resized to ensure you can wear it safely.
Solution 2: Looking for ring sets
Sometimes wearing a couple of individual rings on the same finger can feel annoying and uncomfortable, so avoid this by seeking out engagement and wedding ring sets that are designed to fit flush together. By fitting together in such a way the sets can give the illusion of being one piece. Alternatively they can give the appearance of being separate entities but just feel less irritating than two rings that aren't designed to be a set.
Being made from the same materials, the pair will complement the visual appeal of each other and won't damage each other. Should you have an engagement ring made, your jeweller will be able to make a wedding band that fits snugly next to it.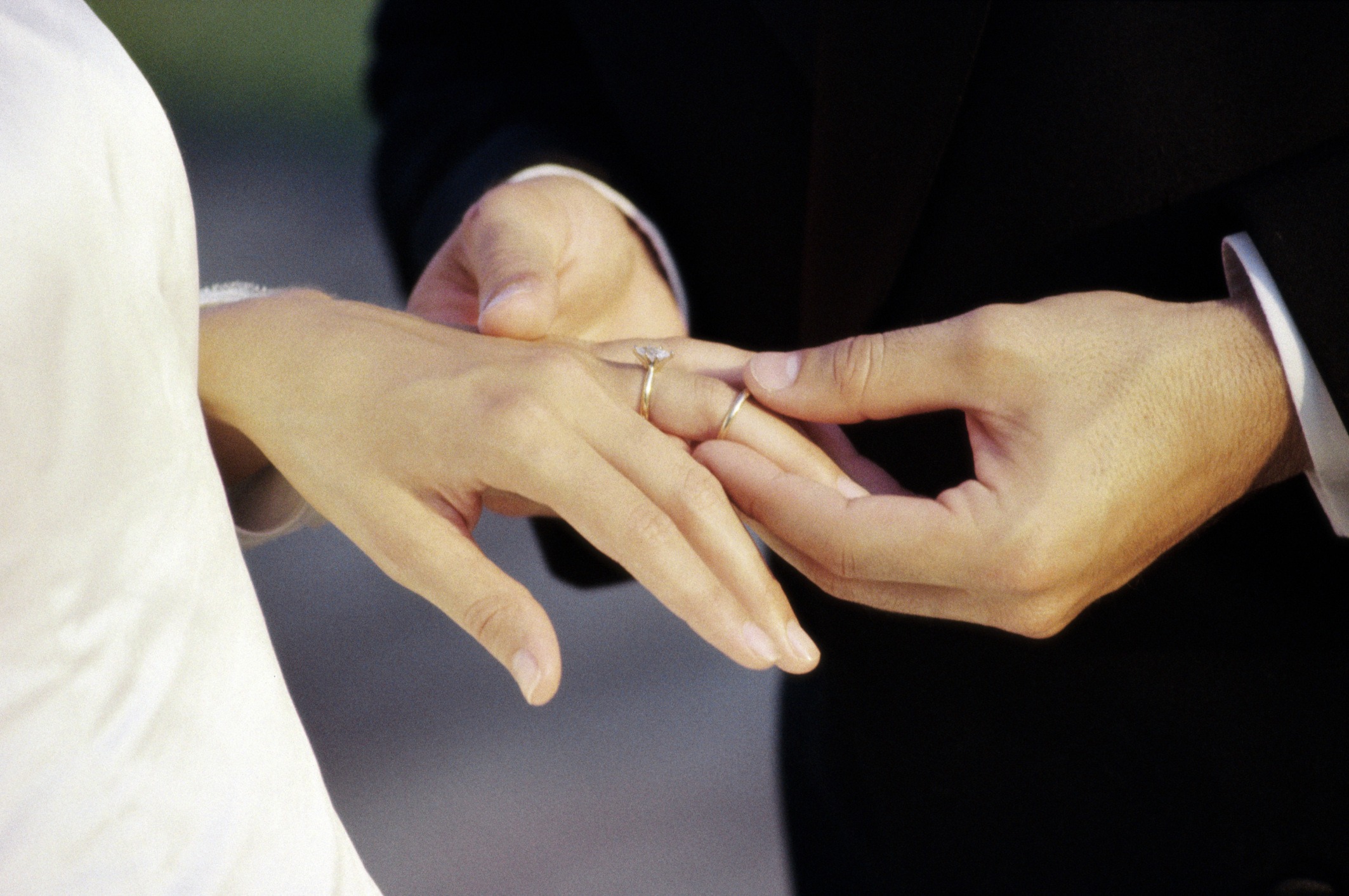 Solution 3: Saving one item for special occasions
If your engagement ring has a high setting, it may catch on clothing or get easily damaged. For this reason, some women choose to save their engagement ring for a special occasion rather than wear it out and about every day, especially if they have an active job or they work closely with people. Instead of hiding it away in a drawer, why not wear your engagement ring on a chain around your neck?
Do I wear my engagement ring for the ceremony?
Many brides prefer to remove their engagement ring for their wedding ceremony. This is because it is tradition for the wedding band to be the first ring placed on the finger, so by not wearing the engagement ring, it saves your groom having to remove the piece to get the other on. Those with ring sets may feel the need to wear both wedding and engagement bands, fearing that the wedding ring will look odd on its own when it's designed to be part of a set.