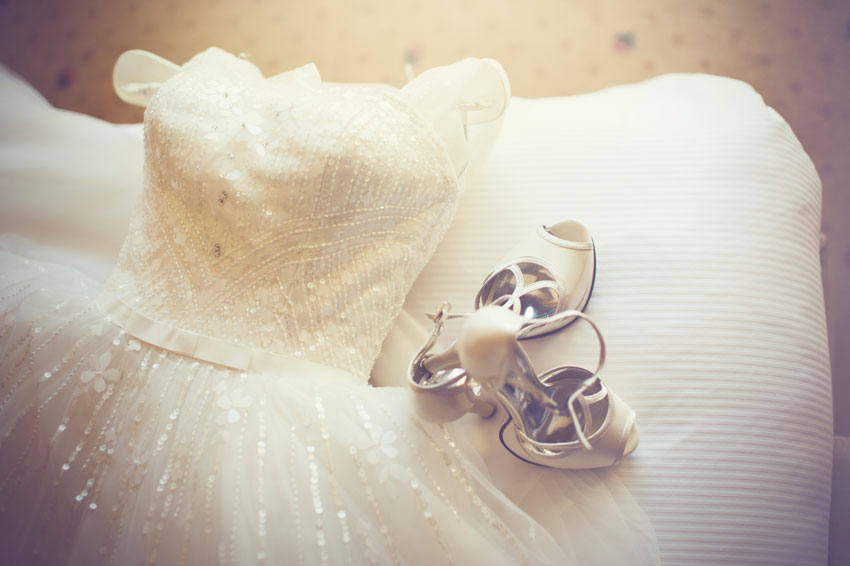 Finally, the day when you get to wear your dream wedding dress had come. It made your then-fiancé gasp in awe; it received tonnes of compliments from guests (and plenty of Instagram likes, too); it helped you make it through your special day while making you feel like the most beautiful girl in the world. In other words, it did its job – and it did it well. But now what? What to do with your wedding dress after the wedding?
Shoving the most sentimental dress you own into your closet or leaving it in some random dark corner of your home is a bit anti-climatic, don't you think? So, here are a handful of (brilliantly creative) ideas that will help you make the most out of your wedding gown, beyond your wedding day.
Turn it into a pretty DIY project
If you're handy with a needle and thread, you can stretch out your post-wedding bliss by diving into some DIY. With a little craftiness, you can turn your lace dress into dainty pillow cases for your new nest or create embellished purses and bespoke necklaces out of your gown's beaded fabric. If you have more time and you're feeling more creative than usual, you could even try sewing a miniature version of your dress and have it framed professionally. This way, your memories of the dress will never be out of sight.
Hand it down to a loved one
If it's not yet part of your family tradition, you can also consider using your wedding dress as a keepsake. It's never too far off to think of the future when it comes to momentous occasions, so when it's time for your own daughter or daughter-in-law to marry or christen a child, your precious keepsake can be updated into another wedding dress or turned into a christening gown. Trust us, it'll be a wonderful feeling to see your wedding dress–or a part of it–to be of use again!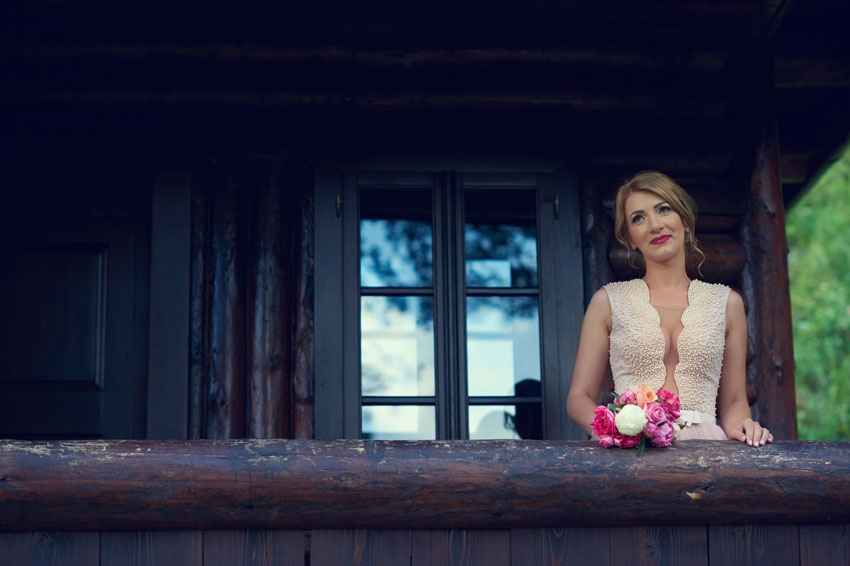 Wear it differently
Who said you can only wear your wedding dress once, when you can wear it in so many other ways? With some imagination and serious sewing skills, one can turn a wedding dress into a bustier, a bodice, a full skirt, a mini dress, a blazer… (If you're not so confident in the sewing department, bring your dress to your trusty tailor and let them work their magic on it!)
Sell it
What's a smart way to recoup some of the wedding costs, you ask? Well, if you're someone who would most likely never use (nor lay eyes upon) your wedding dress again, why not sell it on a pre-loved wedding gown site. The money you get can go a looong way. Haven't had a honeymoon yet? Itching to buy that gorgeous Eames Armchair? Drooling over the KitchenAid Mixer everyone missed out on the gift registry? Putting your wedding dress on sale is a good way to cover these.
Pay it forward
Letting go of your dream dress can be difficult. But not when you know it's for a good cause. There are several charities around the world that use wedding gowns for a cause. Some provide free wedding dresses to women who couldn't afford one and others use the money from donated gown sales to help women with cancer. Knowing that your dream dress can help other women in need, is such a great way to pass on your love story that comes along with it.