Thinking of getting married in the West Midlands? We have selected a handful of amazing wedding venues that should not be missed. All offering something different and within a range of budgets to suit everyone's needs.
This venue is situated in Wolverhampton and offers plenty of wedding package options to suit all your requirements and budgets. The Regency Room is the perfect location to hold your ceremony and wedding reception, it is a light and bright room that offers a blank canvas to be able to get creative and add your own decorations. This room can hold up to 100 guests for your ceremony and reception. With plenty of space for your guests to stay overnight, it makes this venue perfect for holding your wedding in West Midlands.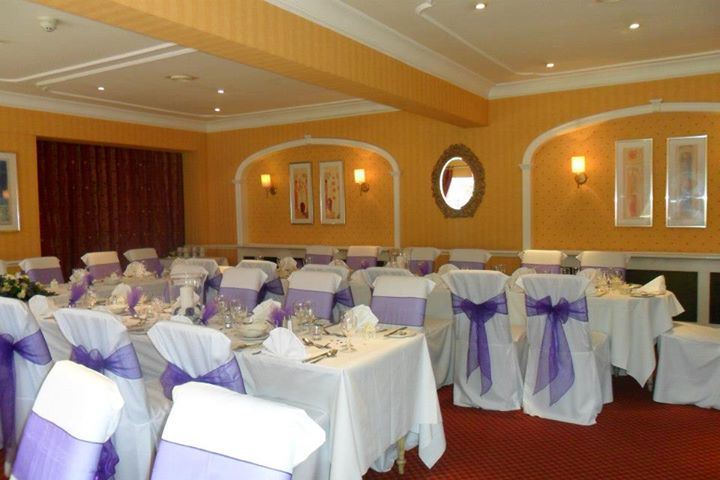 The Great Barr Hotel is set in Birmingham and is the perfect place to hold your wedding in the West Midlands. The hotel itself has 92 bedrooms, so ideal for your guests to stay over. There are two FAB function rooms where your ceremony will take place, the Millennium Suite that holds 100 guests or the Festive Suite that can accommodate 45 guests and both rooms are beautifully decorated. Your reception can take place in either the Savoy Banqueting Suite, which can accommodate 120 guests or the large Millennium Suite which can hold up to 200 guests. There are lovely gardens to this venue which are great for capturing some memorable wedding photos. This venue offers many different wedding packages to suit everyone's budget.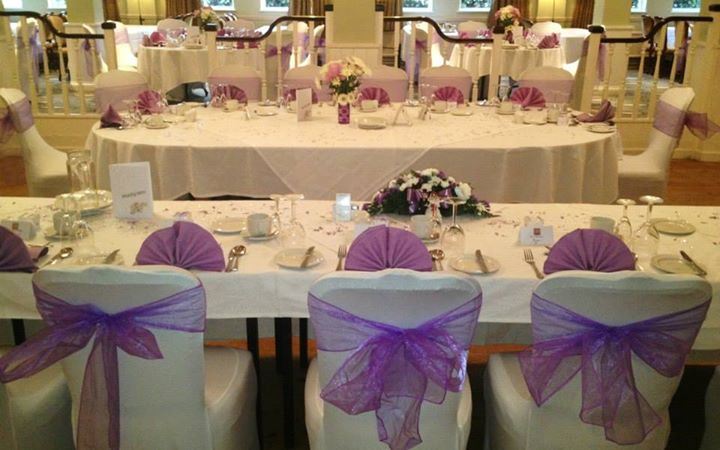 This 14th Century Manor House is a sought-after wedding venue in the beautiful Staffordshire countryside. The venue offers stunning function rooms that are full of character and charm that can hold up to 200 guests. The Moat House has 41 bedrooms available for your guests to stay overnight. The grounds are breath-taking, with a stunning moat setting creating the most amazing wedding photos. There is an experience team on-site that will help with all your planning needs. This venue is truly beautiful and offers a warm, friendly atmosphere, a venue not to be missed in the West Midlands.
A stunning venue in a beautiful part of the West Midlands and should not be missed. Park Hall Farm offers stunning grounds full of beautiful flowers all year round and well looked after lawns, a lovely large moat and a backdrop that will make you go WOW. As you approach the Grade II listed house you will see the large Marquee that is set up for your wedding reception, it can accommodate up to 250 guests, so perfect if you having a larger wedding. It is decorated with beautiful pleated lining, chandeliers and a starlight ceiling, you can then add your own colours and chosen decorations to create your dream wedding. A venue that offers a stunning setting and should not be overlooked.

This venue has a beautiful setting and creates a romantic, peaceful and unique wedding venue. As you make your way up the drive you will see the views of the Staffordshire Countryside surrounding this stunning barn. This venue was once a grain store on a working farm but now has been transformed into a lovely modern venue that still has exposed brickwork, oak beams and open fires. The venue is split over two floors and offers plenty of space for your wedding guests to eat, drink, mingle and dance the night away. There is an events team on hand to help plan your wedding day from start to finish.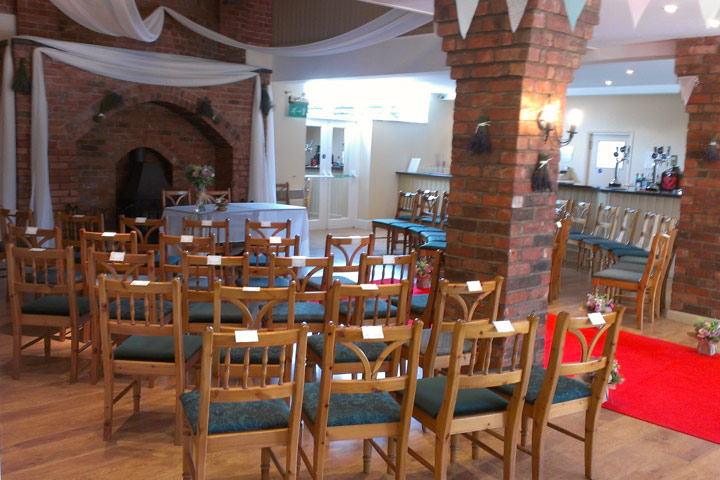 Sandon Hall is Staffordshire's premier country house wedding venue and you can see why people want to get married at this venue. It offers a stunning interior that is full of warmth and charm and large well looked after grounds that will truly make some wonderful wedding photographs. This venue offers exclusive hire and has an events team on-site to ensure your wedding day is perfect. There are three rooms that are ideal for your ceremony, the oak-panelled Library is a popular choice as it offers FAB views across the garden and is a romantic setting, and you also have the lovely Saloon and Dining Room as your other options. You can enjoy your reception drinks in the light and bright conservatory or the stunning gardens and then your reception will be held in the Saloon Room which has a grand staircase as your focus point. A venue that is remarkable and should not be missed.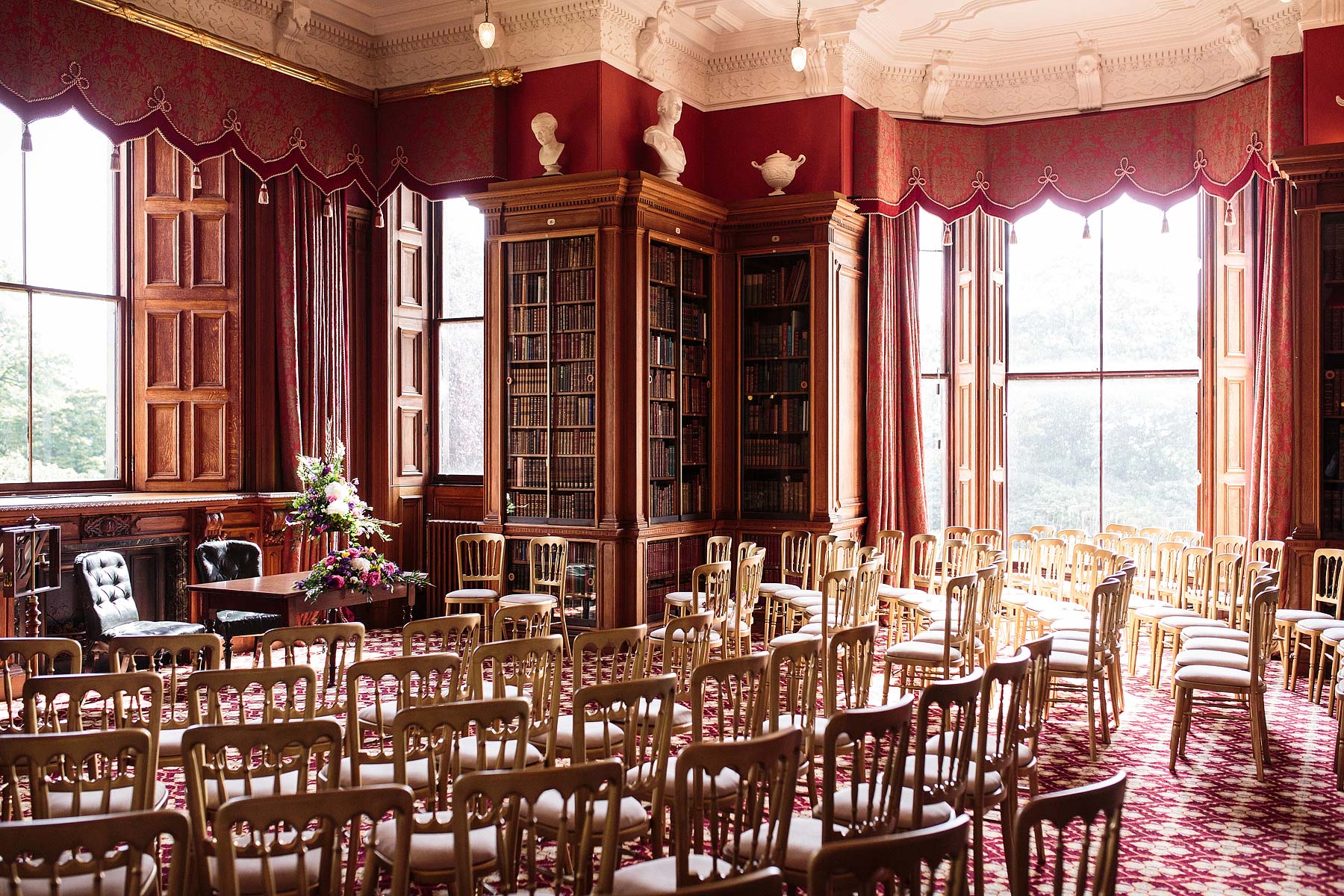 The Heath House is a wonderful Country House built in 1840 that is perfect for your wedding in the West Midlands. This venue offers a fabulous interior that is full of original features and creates a grand and elegant feel to your wedding. There is a beautiful staircase in the inner hall that will give you some perfect wedding photos. There are two amazing rooms that are great for your ceremony and reception both offering stunning views of the grounds and the décor is paintings and plenty of original features. Heath House is set on 127 acres of parkland and has formal gardens and an Orangery, which can also be used for your ceremony if you would like to enjoy the gardens a bit more.

Swinfen Hall Hotel is a beautiful Country House Hotel set in 100 acres of parkland and is truly a venue not to be missed in the West Midlands. Located just outside the historic town of Lichfield, this venue has lots to offer to create a memorable wedding day for you. Swinfen Hall is described as 'an architectural gem' and has plenty of historic features throughout the hotel but also with a modern twist. The large oak-panelled Edwardian Ballroom which is stunning and is perfect for your wedding reception, not only does this room offer a beautiful interior it also has a raised stage and a sprung dance floor. This room can accommodate 160 guests. There are also a further two rooms, The Benjamin Wyatt Room which can hold 30 guests, perfect for a small intimate wedding ceremony and the Four Seasons suite which can hold up to 85 guests so ideal for both your ceremony and reception. The grounds are stunning, with large lawns, woodland and a deer park you will be sure to get some FAB wedding photos at this venue.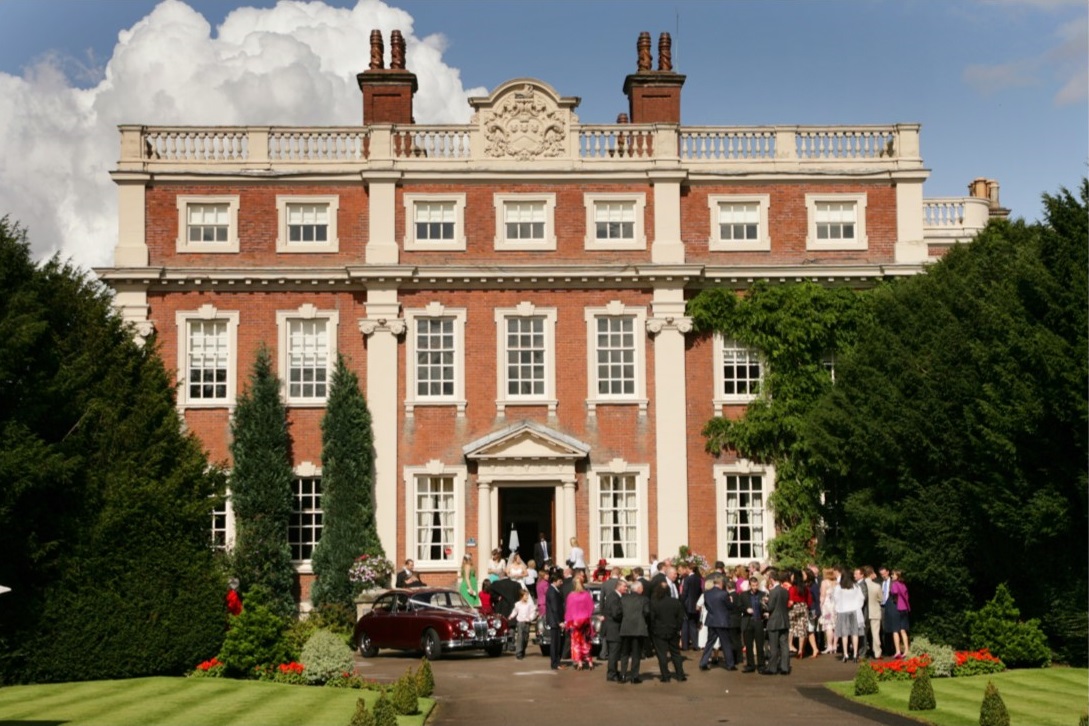 This hotel is set on one of UK's popular theme parks and offers plenty of wedding package options and extras to create a unique wedding for you in the West Midlands. The hotel boasts plenty of function rooms perfect for holding your ceremony and wedding reception, the rooms are well decorated with neutral colours offering a blank canvas to add your chosen colour scheme. The grounds of this venue are lovely and full of old trees and grassed areas which will make some lovely photos. There is also an events team on –site to help plan your wedding day from start to finish. Whether you're having a small or large wedding this venue has it all, and if you want something a bit different you can also ride the rollercoasters on your wedding day.