So Buckingham is where you would like to get married, an excellent choice! Buckinghamshire spans across a large area and enjoys historic towns, countryside views and riverside settings – making it a popular location for holding your wedding. Here is a selection of what Buckinghamshire has to offer.
Kings Chapel is a stunning 18th Century chapel that is perfect for holding your wedding in Buckinghamshire. This venue has gorgeous scenery surrounding the property, with rolling hills and a historic town, it is truly the perfect setting. The Chapel has plenty of original features and you will be in awe of its natural beauty with its grand pulpit, incredible domed ceilings with crowning cupola, elegant mezzanine gallery and large arched windows which lets in plenty of light and overlooks the amazing views. The room is a light and bright and offers a blank canvas to be able to get creative, it can accommodate 110 guests for ceremony and banquet and 200 guests for your evening reception. The grounds are charming and perfect for capturing your wedding photos.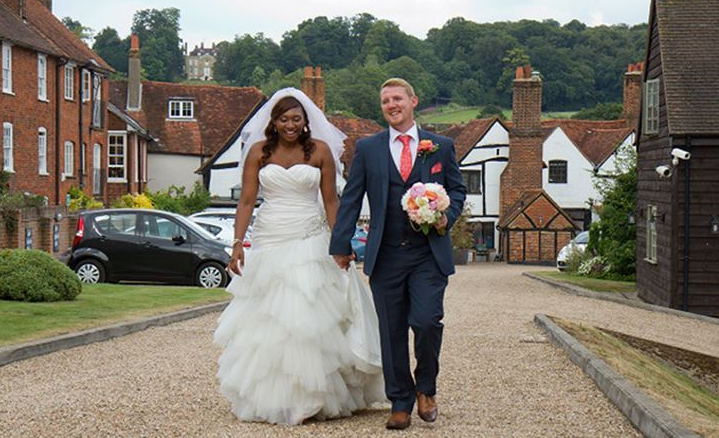 Chartridge Lodge was originally a country house dating back to the early 1900's and now is a stunning wedding venue in Buckinghamshire. This venue has kept plenty of its original features throughout, creating a lovely setting for your wedding day. The Lodge is the perfect place for your ceremony and wedding banquet to take place, which is beautifully decorated and can accommodate up to 90 guests, your evening reception can then take place in the Orangery which can accommodate 150 guests. If you require a larger space then you can have a marquee which is set in the stunning grounds, which can hold up to 350 guests. The 25 acres of parkland is simply splendid and creates the perfect backdrop for your special day and also your wedding photos. There is an events team onsite to discuss your wedding details.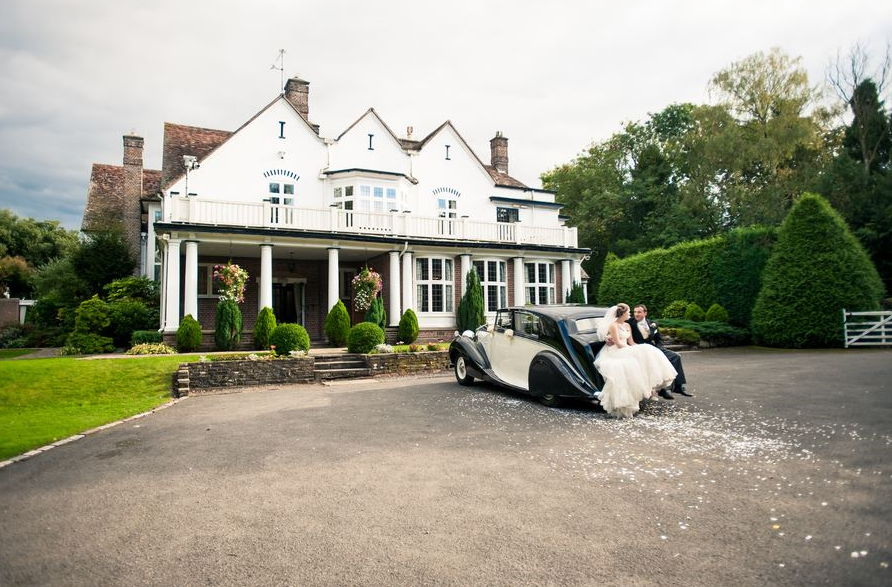 This magnificent Country house set within 65 acres of landscaped grounds is the perfect place for holding your fairytale wedding in Buckinghamshire. The hotel is striking and truly forms the perfect setting for your wedding day. You will be spoilt for choice with the range of function rooms for your ceremony and reception, all offering something different and vary in sizes, the venue can accommodate from 6 – 100 guests so perfect for small or larger weddings. The gardens are spectacular and will give you plenty of opportunities for your wonderful wedding photos. There is a wedding planner on hand to help plan your special day.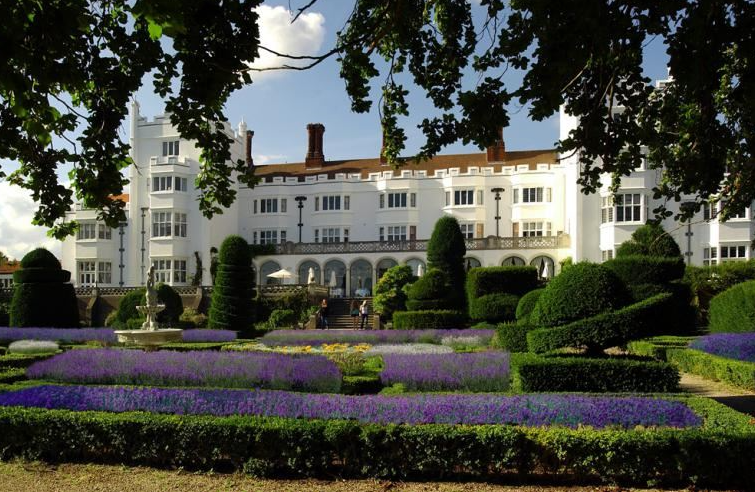 Waddesdon Manor is a striking building that you will fall in love with instantly, it is a magnificent place to hold your wedding. The décor is elegant and romantic and will take you back to the French Renaissance era, you can have the choice of using one the rooms for your ceremony which can accommodate 60 guests or you can have an outdoor wedding. Your reception will be held in a splendid marquee within the venues grounds that can hold up to 500 guests and enjoys the lovely gardens and the manor as its backdrop. The grounds are exquisite and offer plenty of places for you to explore and take your wedding photos.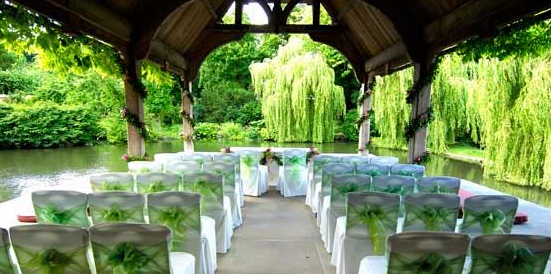 Another venue option set within the stunning Waddesdon Manor that is a hidden gem. The Dairy offers the perfect setting for your wedding in Buckinghamshire, with the water's edge as your backdrop. There are a number of spaces where your ceremony and reception can take place, from inside to outdoors you will not be disappointed and with a maximum of 200 guests. The grounds are outstanding, with a large lake, a secret garden and lawns, it is truly a picturesque setting that will give you many amazing wedding photos. There is an events team onsite to discuss their various wedding packages and your wedding requirements.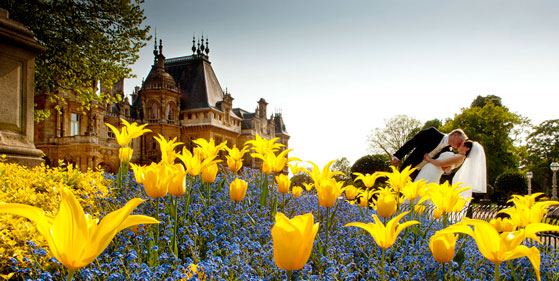 A beautiful house that is full of history and charm is a popular place for holding your special day in Buckinghamshire. The interior of the house is traditional but with a modern twist and creates a warm and friendly environment. There are ample of choice for your ceremony and reception, whether you want to make use of one of their well-decorated function rooms, an outdoor ceremony within the grounds or a large marquee, this venue has it all. This venue can accommodate small or large weddings with a maximum of 250 guests. There is plenty of space for your guests to spend the evening if they wish, with 172 to choose from. The grounds are beautiful and are well looked after, and will sure to capture plenty of memorable wedding photos.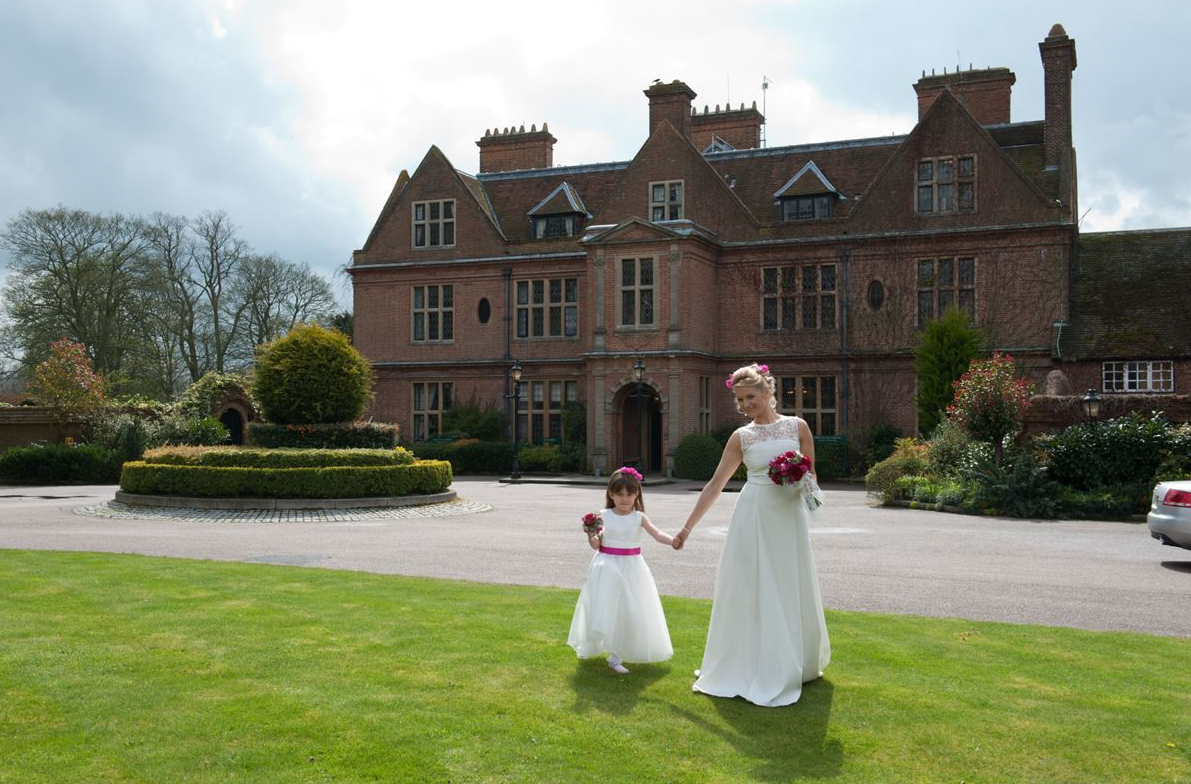 Bisham Abbey is a stunning and majestic 13th Century wedding venue in Buckinghamshire and is a beautiful place for celebrating your wedding day. The venue is steeped in history and offers a lovely romantic atmosphere and is full of charm and character inside and out. There are plenty of rooms to hold your ceremony and reception all boasts original décor, high ceilings and large windows giving you a WOW factor. You can also have a marquee if you wish to celebrate outside and take in the riverside setting. The grounds are superb and have the River Thames as their backdrop plus beautifully landscaped gardens making the ideal spot for your wedding photos. Get in touch with the events teams to discuss your wedding requirements.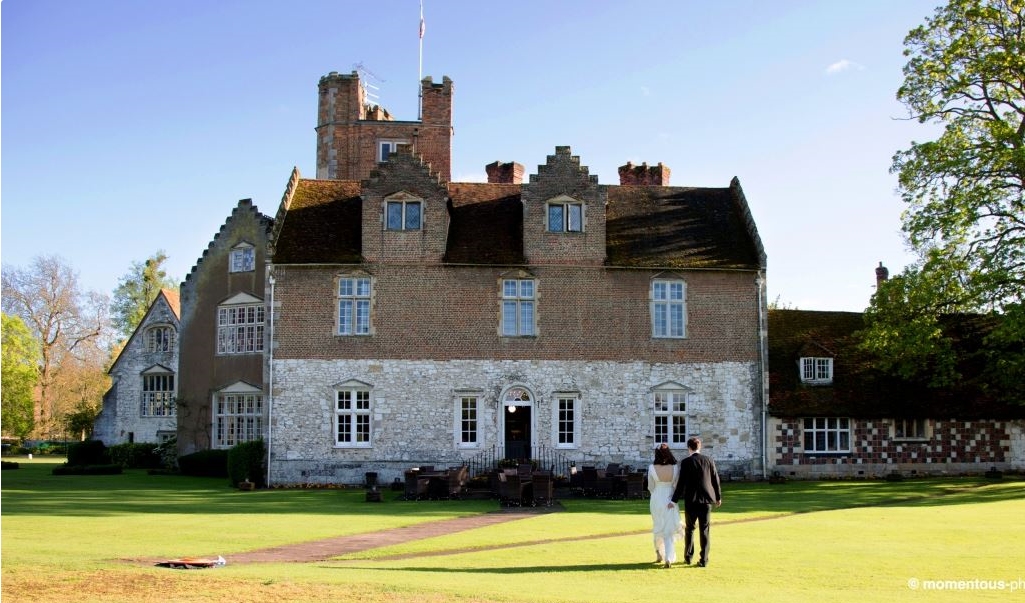 This venue offers a FAB setting for your wedding day in Buckinghamshire. There are two function rooms that are ideal for your ceremony and reception, both beautifully decorated to a high standard and offer soft tones to be able to add your own twist. The spaces are very versatile and can accommodate small and large weddings. The grounds are amazing and with the golf course as your backdrop it creates a pretty setting for your all-important wedding photos. There are a number of wedding packages to be discussed with the onsite wedding planner.

If you are looking for an unspoiled place to hold your outdoor/festival wedding then look no further. This FAB rural location in Buckinghamshire offers you a room with a view, a large grassed area that gives you free range to be able to create your perfect outdoor wedding. The location takes in stunning countryside views that surround the area and creates a tranquil haven. You have the options of either hiring just the area and then you can plan everything from start to finish yourself or you can opt for them to help plan your special day. You will be sure to get plenty of unique wedding photos at this wedding venue.