Bristol is a trendy city full of history and surrounded by beautiful countryside. What more could you ask for in a wedding destination? We've gathered some of the top-rated wedding venues in Bristol (it is your wedding after all), so stick around to see what Bristol has got to offer.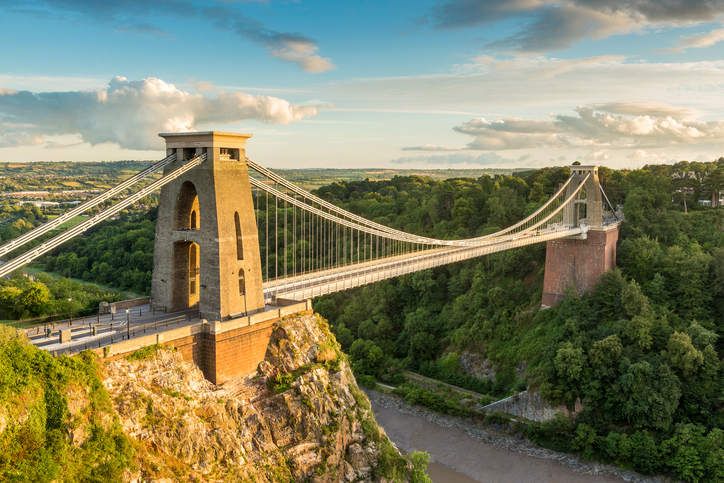 Clevedon Hall is the kind of wedding venue that you see in wedding magazines and search frantically until you find it. It's dreamy, very English and completely lavish.
Booking your wedding at Clevedon Hall means exclusivity of the whole house and the grounds, which includes the use of 25 luxurious bedrooms for you and your guests to luxuriate in for a minimum of one night depending on what package you select.
While you can't bring in your own caterers, Clevedon Halls boasts an exciting and award-winning menu. The chef here even has Michelin Star experience. Pick this beautiful venue if you're after a country house wedding set on a luscious backdrop of 2.5 acres of gardens and lawns.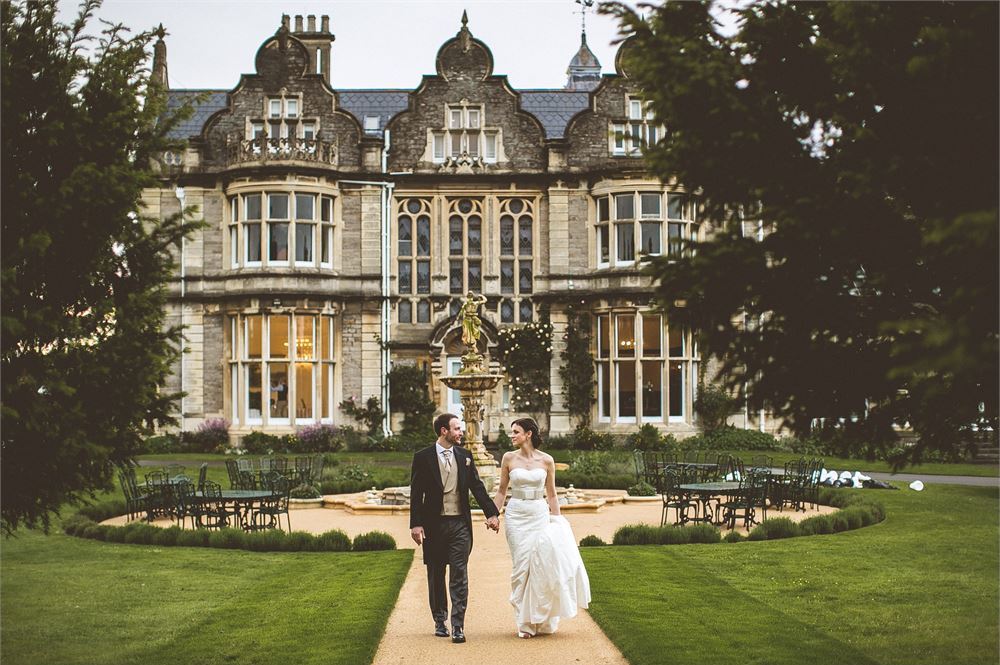 Holbrook manor consists of an exclusive and luxurious Georgian country house set amongst 20 acres of gardens, lawns and woodlands.
Holbrook is a great wedding venue for those couples who are looking to blend modern and traditional. With premium modern facilities, plus all of the charm and history of the house and grounds, Holbrook will feel like a dream for couples who refuse to settle for anything less than perfect.
Opt for one of the packages where you can choose from having your ceremony here or having exclusive use of the venue. The beautiful Garden Room is a popular choice for wedding ceremonies and can hold up to 150 guests.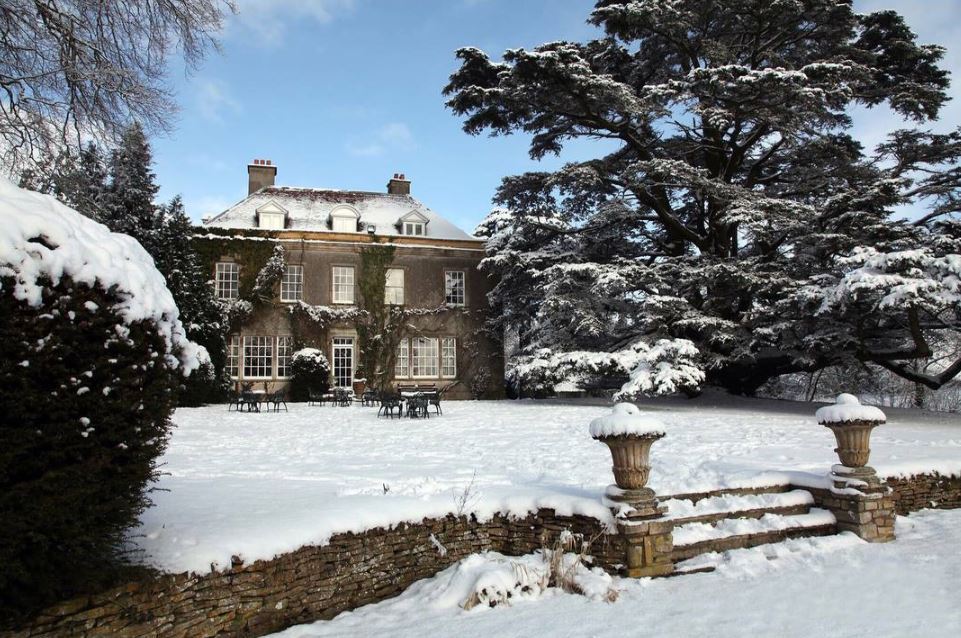 If you're planning on dialling back on your wedding venue, then Wedding Marquees London – Mr Flavour may be the right choice for you. This award-winning company are specialists in innovative and contemporary wedding marquees that will definitely impress.
Marquees are the perfect choice for couples who want a bit of a blank canvas for their wedding venue. They have a range of tents in various colours, styles and sizes so that every wedding can be catered for.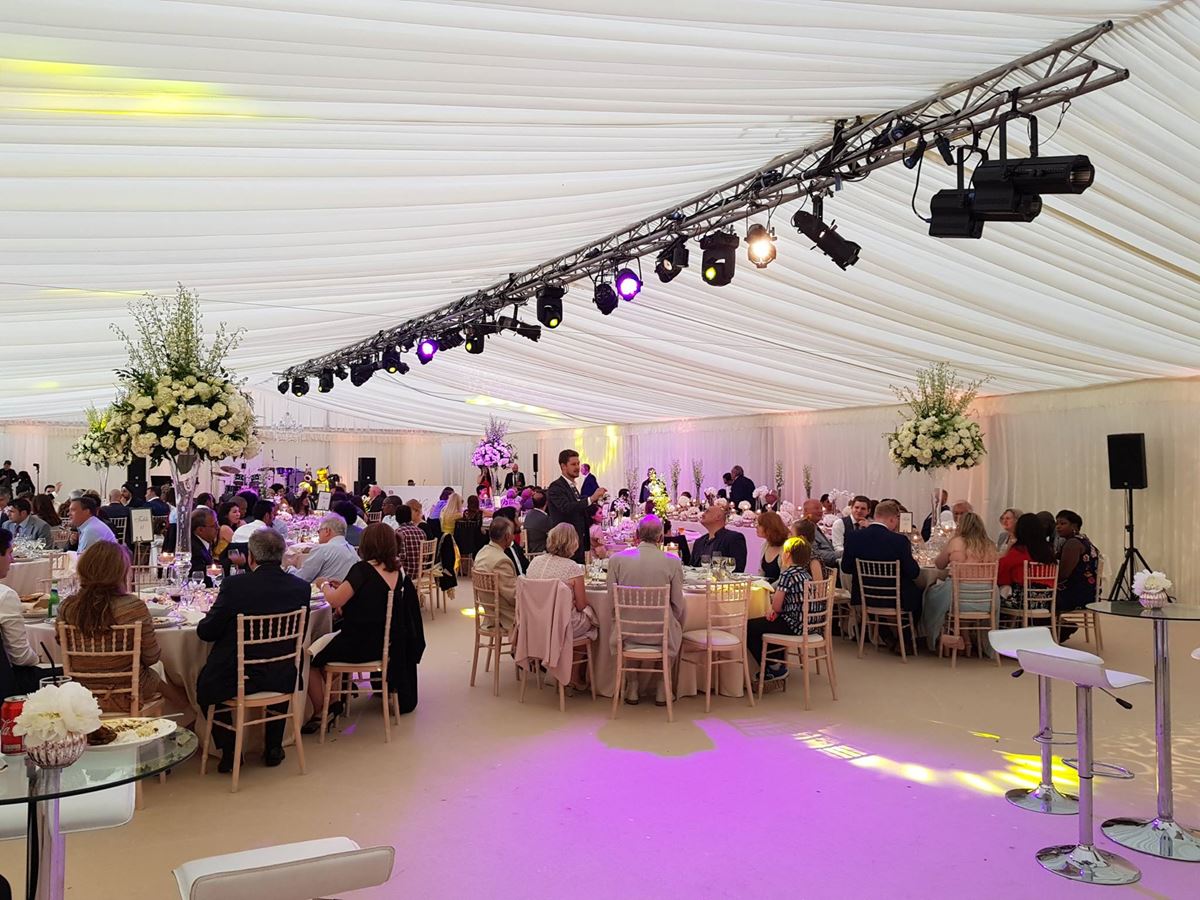 If you're looking for a historical wedding venue, that comes with all of the charm, but not the immense space, then Churston Court Hotel may be your perfect venue.
This venue is filled with everything you could want from a historical venue. You'll find paintings, tapestries and suits of armour peppered around. In the guest rooms, you'll even be treated to luxurious four poster beds.
With extensive parking, beautifully kempt grounds including a terrace and lawns, you'll love this sweet and quirky venue.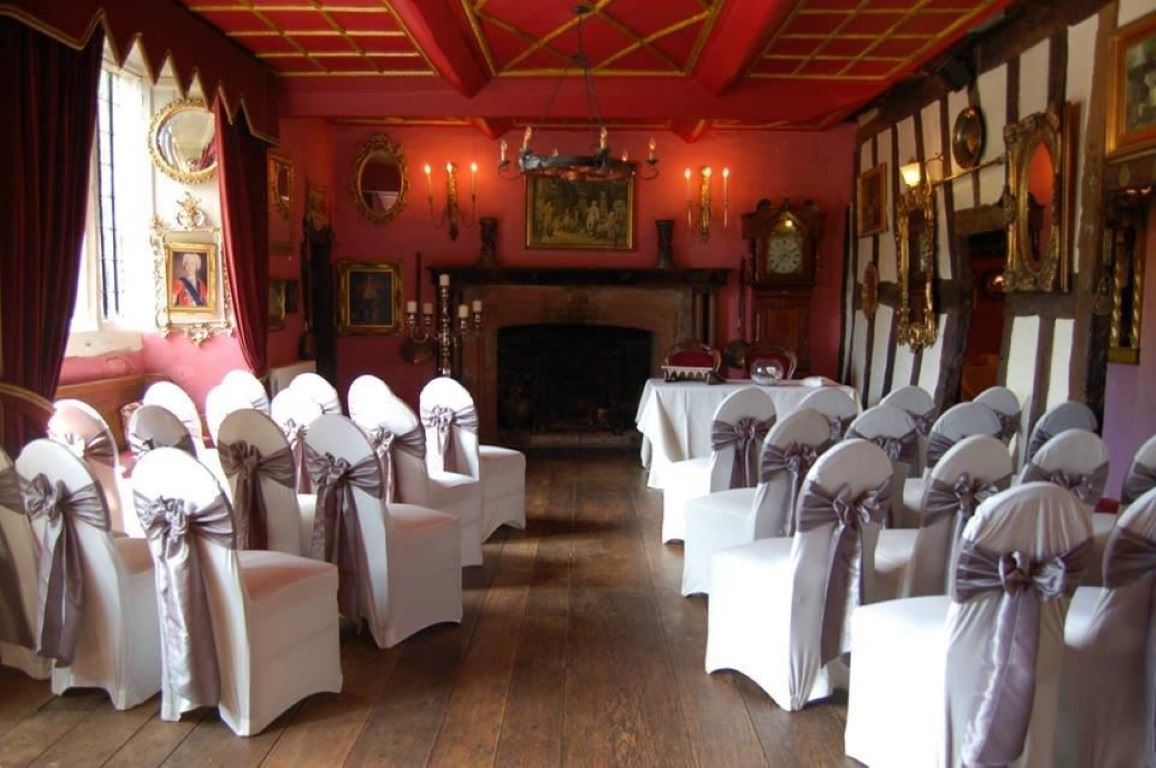 Grandeur is sometimes the only option for a wedding venue. And this is what you can find at The Beeches Hotel. This elegant Victorian Mansion is full of period features. These features add to the wonderful romantic essence that this lovely venue has.
You can opt for various locations around this venue to host your perfect wedding. With the dining hall alongside the spacious gardens which is perfect for marquees, the Beeches will be ideal for weddings both big and small.
There's nothing more perfect for an English wedding than a mansion set amongst beautiful gardens and lawns. And you've found that here, so don't hesitate to book if this is your ideal setting for your wedding.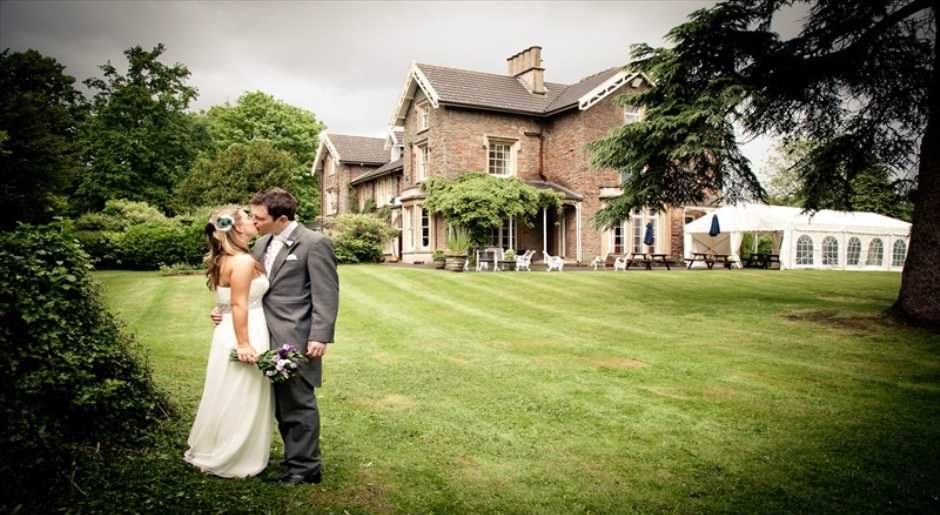 For a truly unique wedding venue, the SS Great Britain is the ideal choice. This 19
century ship was the world's first luxury ocean liner. After 40 years of service, it was retired and now lives in the heart of Bristol's Harbourside.
The outdoor Weather Deck, virtually unchanged since 1845, is a beautiful place to say 'I do' with scenic surrounds of the harbour. Alternatively, you could say your vows indoors on the intimate and romantic Promenade Deck.
After the formalities are sorted, the First Class Dining Saloon is the height of elegance and makes an ideal setting for your reception. The Hayward Saloon, just next door, has its own bar and dance-floor so your guests can dance the night away in a charming setting fit for Jack and Rose.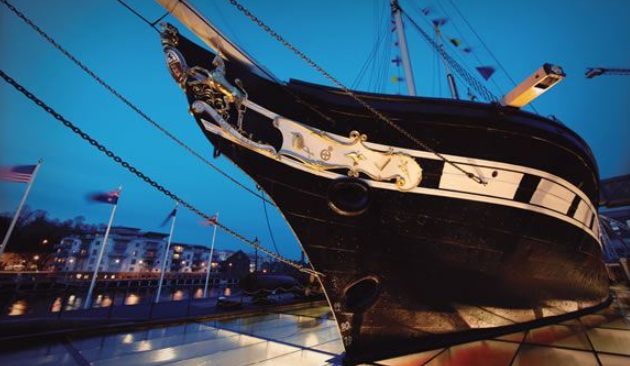 The Bristol Pavilion, home to Gloucestershire Cricket, is a unique and modern venue within easy driving distance from Bristol Harbour and town centre.
Looking for a modern venue that can be dressed in whatever way you choose? The Bristol Pavilion is a perfect blank canvas to unleash all of your decorating ideas upon. This venue is contemporary, affordable and has excellent staff that will go the extra mile. If this all sounds ideal and you love the idea of a wicket as your backdrop, then look no further.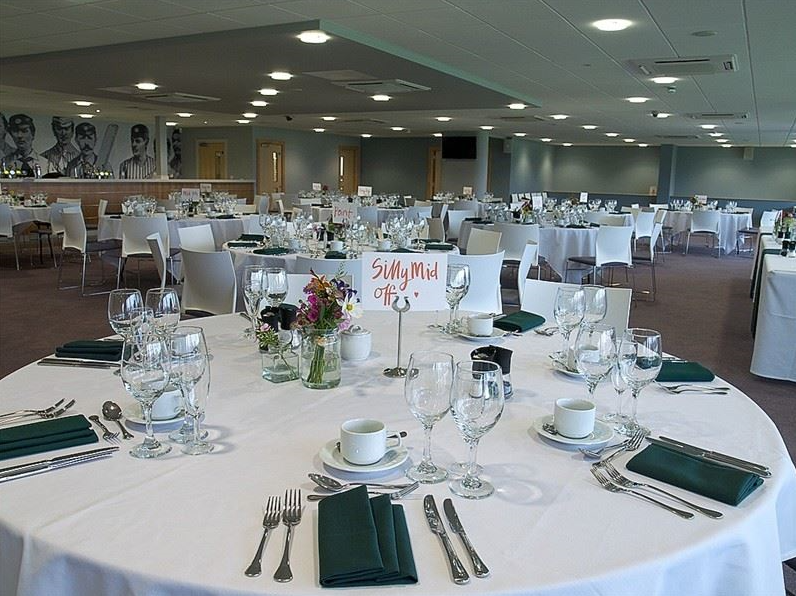 If a city wedding is what you've always dreamed of, then the Grade II listed Mercure Bristol Hotel in the heart of Bristol's Old City is an ideal venue.
The styling in this hotel is both elegant and contemporary, allowing you to bask in the history of the building while still having all the mod cons you could possibly want for your special day. With a capacity for up to 500 guests, and a choice of 6 function rooms, this hotel offers everything you could want from a city wedding.

The quintessential English wedding is made up of a beautiful country house surrounded by perfectly manicured gardens. You'll find just that at Berwick Lodge, a luxury manor house 15 minutes from Bristol, with views stretching as far as Wales.
Accommodating up to 100 guests in the lodge itself, or up to 400 in a marquee within the 18-acre estate, this manor house will enchant you with its expansive tree-lined grounds and fragrant rose gardens.
Well-known for its award-winning restaurant consisting of locally sourced produce and bespoke, tailor-made menus, your guests won't be forgetting your wedding anytime soon.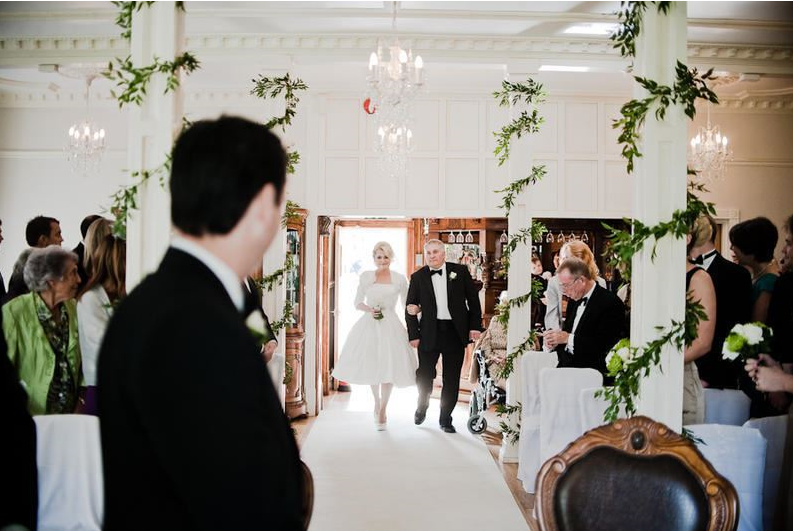 If you've always pictured your wedding as a romantic and grandeur affair, then the Mansion House should be worth considering for your big day. The historic Victorian mansion is the official residence of the Lord Mayor and makes for an exclusive and refined setting to exchange those all-important vows.
Whether you choose to marry in the sweet gazebo located within the rose garden or in the perfectly elegant drawing room, the Mansion House is sure to make all of your wedding dreams come true.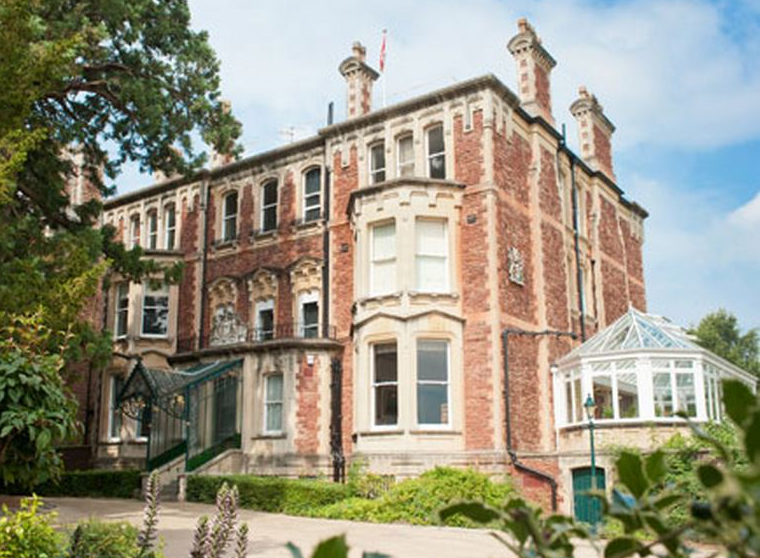 Boasting stunning views of Bristol Harbour, The Bristol is a classic hotel in the heart of the city.
The hotel boasts artisan menus, a capacity of up to 300 guests and multiple all-inclusive wedding packages, perfect for those with limited planning time on their hands.
If the combination of beautiful waterfront scenery, rooms flooded with natural light and twinkling chandeliers speaks to you then The Bristol would be idyllic for your harbourside wedding.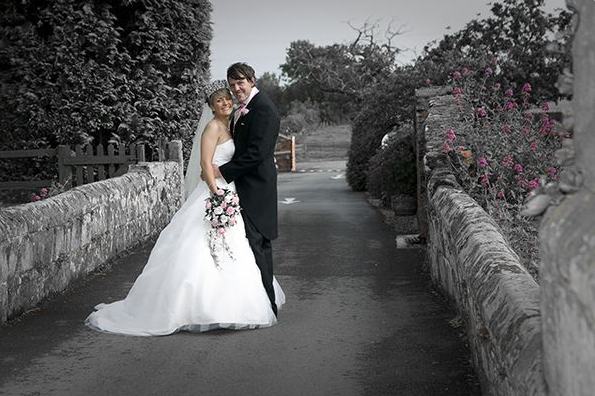 If you're after a venue that beautifully blends contemporary and traditional design, that is also set amongst 18 acres of perfectly landscaped gardens, then you're definitely in the right place. We are of course describing the lovely Mercure Bristol North The Grange Hotel.
This 19th Century manor house is made of Bath stone and is ideal for countryside weddings. With a selection of packages to choose from, you'll be able to get married here with up to 220 of your closest pals and relatives.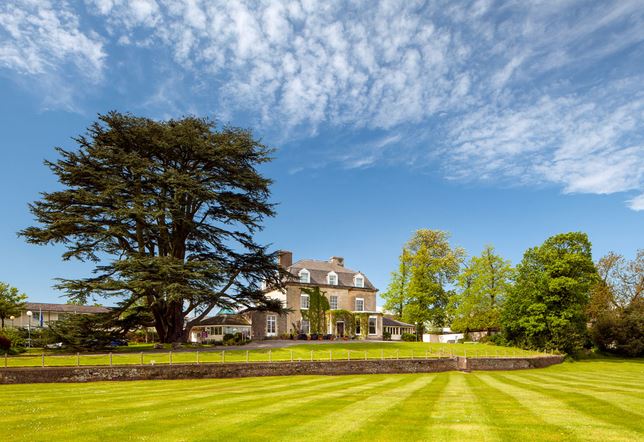 St George's Bristol is a Grade II listed building that is here to bring you an option that Is both luxurious and affordable.
Everything you could want from your wedding day will be here from a grand hall with a stage, bars, vaulted rooms and delicious fine dining. To top it all off, this historic venue is surrounded by beautiful grounds made up of terraced lawns and gardens, and beautiful vistas all around.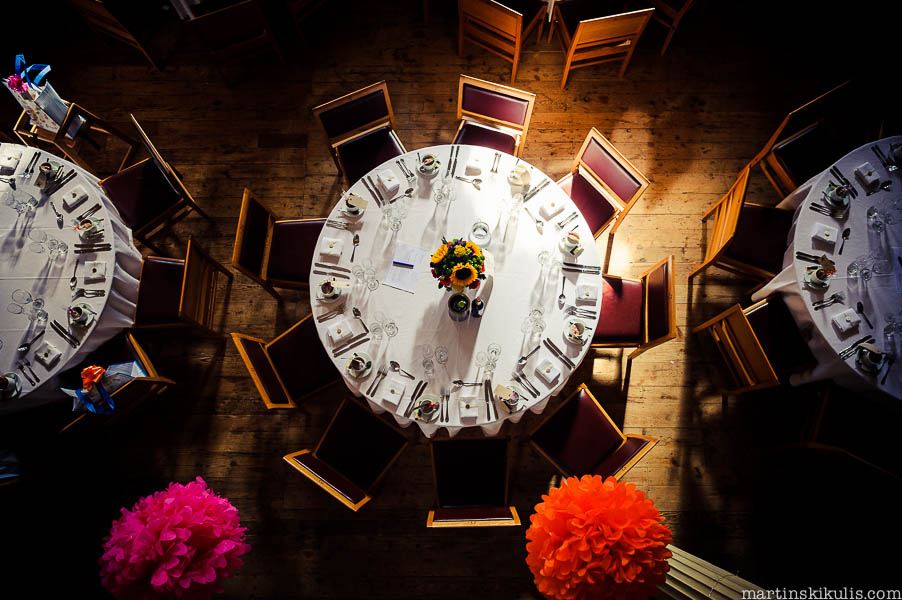 For a wedding venue with quirky style and rich history, you can't go past Arnos Manor. Built in 1760, this turreted manor house can cater a range of guests depending on where you want your wedding to take place.
The beautiful restaurant with glass roof is flooded with natural light and still has preserved brickwork. This area can cater up to 60 guests. The orangery is great for bigger parties with catering up to 120 guests and is also located next to the conservatory and the private gallery bar.
At Arnos Manor you'll find the above, a beautiful chapel and 73 rooms to house your guests, plus it's full of history. Check them out to get a tailor-made package for your wedding.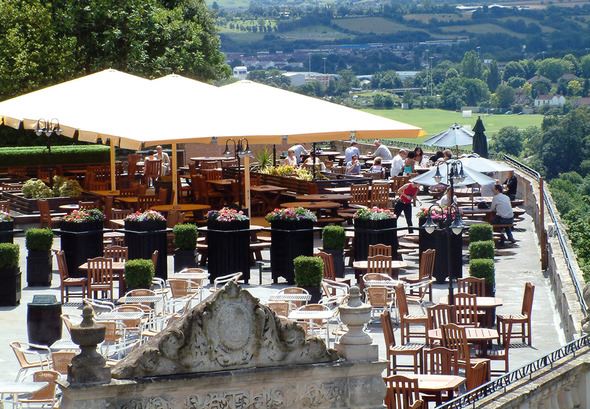 When you picture your wedding day, is it like a chapter from Alice in Wonderland? Are there flamingos and an elegant room fit for a queen? If you said yes, then look no further.

Built in the 1920s, the Clifton Pavilion at the Bristol Zoo was built for grand celebrations. Accommodating up to 150 guests, this venue couldn't be any more delightful if it tried. You and your guests will have full access to the zoo and from the building itself, you'll enjoy views of manicured lawns and real flamingos.
For a wedding that is both full of grace and whimsy, pick The Clifton Pavilion.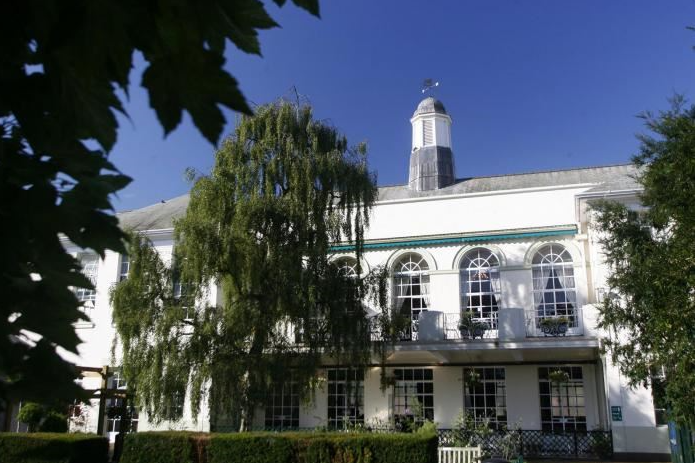 For many couples, the history of a wedding venue is not as important as the location. And for the best bustling city location, Radisson Blu Hotel in the heart of Bristol is a great choice.
This modern hotel is chic, stylish and has all of the contemporary features and facilities that you would want. This hotel can hold up to 120 guests for a civil marriage ceremony, and they have many packages on offer for you to consider.

If you're after a wedding venue that has every modern comfort, but is still steeped in history, then Cadbury House is the perfect choice. This beautiful venue dates back to 1790 and has been brought into modern times with its contemporary and boutique style.
With plenty of places to hold your wedding, including amongst their backdrop of rolling English countryside and gardens, you'll fall in love with this venue.
Ashton Court Mansion is a beautiful Grade I listed manor house set within 850 acres of woodland just outside of Bristol. The house has been redeveloped over the years, with sections dating back the 11
century. It's an ideal setting for those who want to tie the knot somewhere with a long and colourful history.

With a range of ceremony and reception settings on offer – from the Rustic Barn to manor's Grand Music Room – you'll be sure to find your perfect wedding location within the Ashton Court Mansion grounds.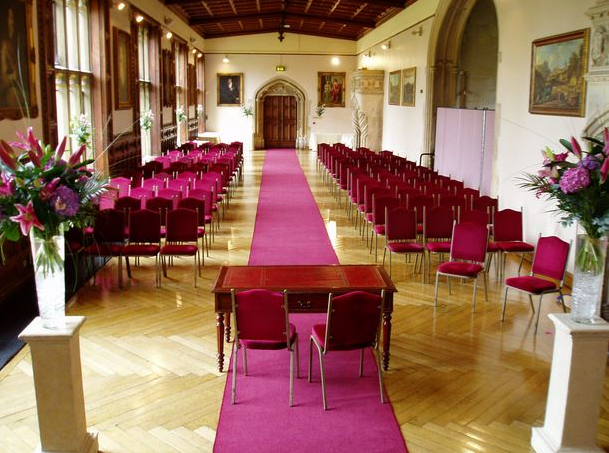 Daydreaming of sweeping staircases, beautiful chandeliered rooms and panoramic views? Daydream no more as this is the reality of The Old Down Estate.
Specialising in tailor-made weddings of up to 200 guests, The Old Down Estate is perfect for those detail-oriented couples.
Located only 30-minutes from Bristol city centre cherish tying the knot at this refurbished manor house set within 66 acres of beautiful English countryside.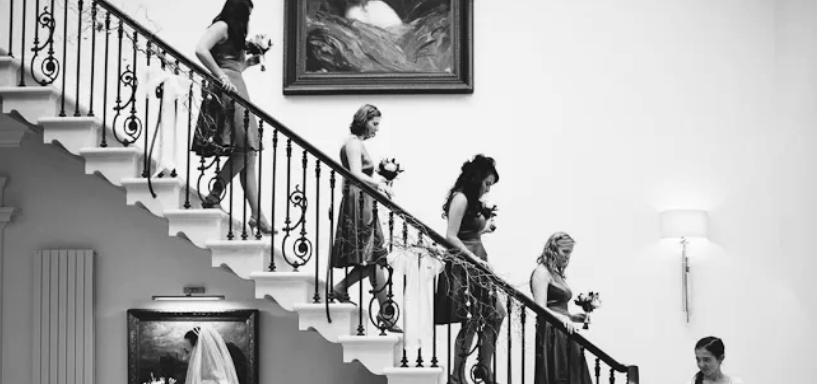 Brympton House is a stunning Grade I listed manor house set within 33 acres of landscaped Somerset countryside. 

Choosing this venue, steeped in history and class, will bring a myriad of options for your big day. The staff at Brympton House can cater for small intimate affairs or large parties of up to 1000 on the marquee lawn. With exclusive use of both the expansive manor and grounds, you'll be sure to find a spot perfect for your day at this breathtaking venue.