When your wedding day rolls around, you're going to learn that your friends and family are going to do things that go against your plans. Many of these mistakes will be unintentional, others will be intentional for whatever reason. We're here to help. Guaranteed at least one of the following will happen to you on your wedding day. But there are ways to keep your stress and frustration levels under control. Here's our advice.
Wedding crashers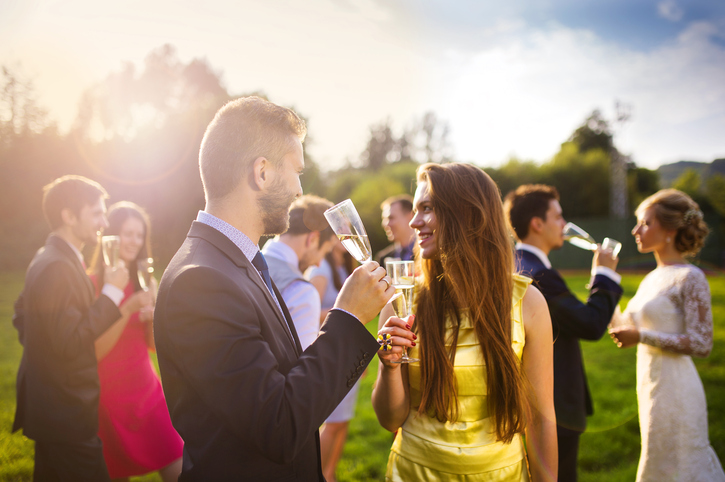 Marrying at a large hotel or wedding venue may mean that other events are happening on the same night as yours. This could easily result in the odd wedding crasher. Of course, for some couples the idea of wedding crashers is seriously amusing. Yet, for others who have been saving for a long time for their wedding seeing a total stranger helping themselves to drinks or food can be upsetting. The discreet way to handle this is to confirm with your new spouse if that person is a stranger and if they are then, ask the manager of the venue to escort them out. It doesn't have to be a big scene.
Not listing food allergies
Most couples provide some kind of food at their wedding, so it can be really inconvenient when your guests don't share with you their dietary requirements or allergies. This can leave these guests hungry and grumpy. In an attempt to avoid this, have a section on the RSVP card of your invites that asks guests about their requirements and/or allergies.
Broadcasting the wedding on social media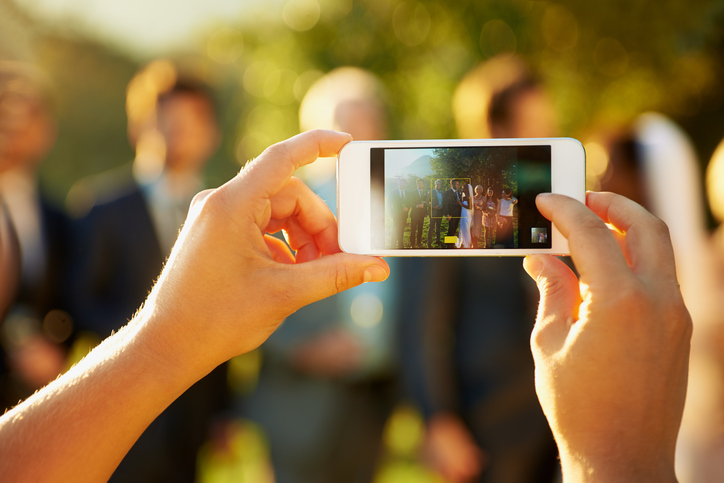 This one is inevitable for all weddings these days. Everyone has a phone with a camera and people love to check into events on Facebook and post hashtags on Instagram. But doing this might make you and your new spouse uncomfortable. This can be for lots of different reasons but one of them would be that you feel guilty about not being able to invite all of the guests you had intended on inviting. If you feel strongly about it then make a note either on your website or your wedding website if you're having one.
Constant calling
If you've got guests travelling to your wedding either because they live far away or because you're marrying abroad, then you will likely get a few guests who are constantly calling or texting you with questions. They might need advice about where to stay, where is good for food and what to do when they're not doing wedding things. A good way to avoid this stuff is to prepare in advance. Do your research early and have your suggestions ready before your guests can bombard you. You can either have your research on your wedding website or include it all in your wedding invitations.
Showing up late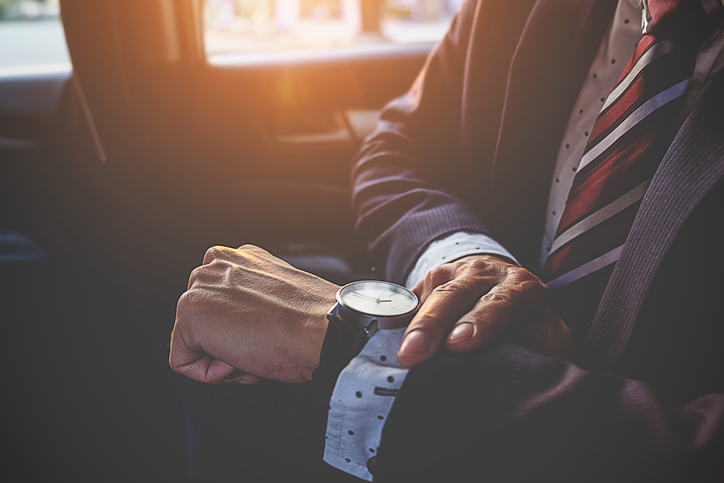 We all have those friends, who try as they might, are always a little bit late. This can be hugely inconvenient and annoying on your wedding day especially if they rock up after the ceremony has started. You can try to prevent this by giving everyone the start time and adding on 15-20 minutes to that time for when you make your entrance. This will give extra time to the latecomers. Also have someone near the back to help the late guests find seats quickly for minimal disruption.
Not sending RSVPs
You'd be surprised to hear that many people ignore wedding RSVPs. It's crazy to think about someone doing this especially as you likely always respond when you're invited to weddings. Consider having your mobile number and email address listed on the invite instead of card RSVPs. It is so much easier to respond so you'll likely get a better response rate this way. If you're still struggling getting a response, then make sure to check in with those that haven't replied to confirm if they're coming.
Sending RSVPs, with an uninvited plus one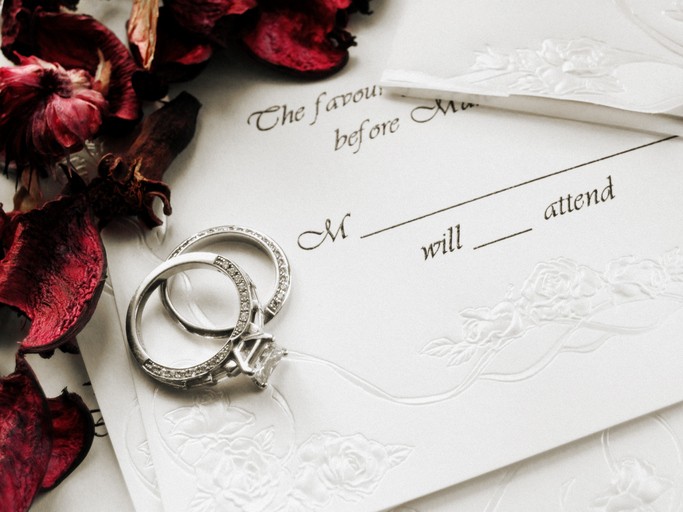 This is the situation where the guest has replied to their RSVP (hallelujah!) but they've decide to add a plus one to their invite. They've written on the card that they'll be bringing a date or their child, etc. This move is seriously uncool as it makes everyone feel awkward. If you've been placed into this situation, you've got a few options. You can see if your budget and venue can accommodate the uninvited few. Or you can just contact the guest and tell them why they can't bring someone with them for whatever reason.
RSVPing but not showing up
Is this worse or better than the guests who don't RSVP at all? We can't decide. They're both pretty crummy, to be honest. When people are unexpectedly unable to make a wedding, calling the couple straight away is standard practice. As is sending the gift you bought. If you see that there are some empty seats on the wedding day, have the wedding coordinator at your venue work their magic and rearrange the seating a little, removing seats and letting the caterers know. It's then up to you how you handle the situation after the wedding with that friend who didn't show.
Buying a non-registry gift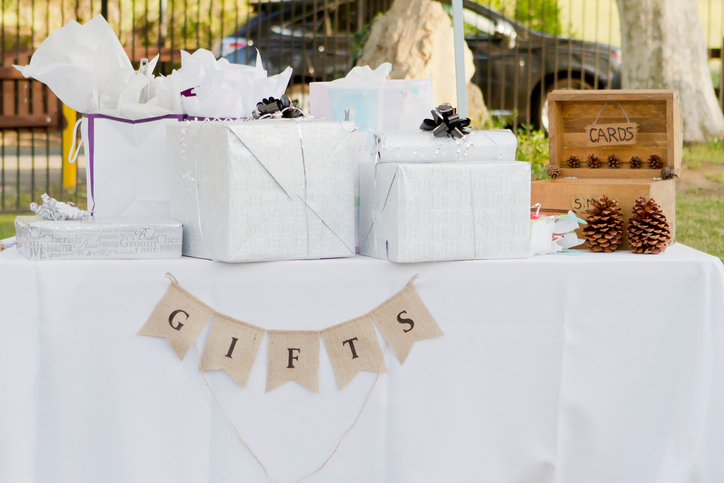 This one might be one of the most annoying things that can happen on your wedding day. You have the registry so that you don't end up with the same things. No one needs two toasters or three kettles. You have the registry to avoid this. But people always go rogue. Fair enough if certain guests know you particularly well and want to gift you something more personal that they know you'll love. But when guests gift something generic and ignore the registry, that can be the most annoying thing ever.
I went to bridal shower once where every single guest, including me, bought the bride a set of tea towels. Except, I bought the three that she requested on her registry early and marked them as bought. Every other lady there in that room of twenty or so, went off-registry and bought what they felt like. The result: way too many tea towels that one human could possibly need in a lifetime.
Drinking too much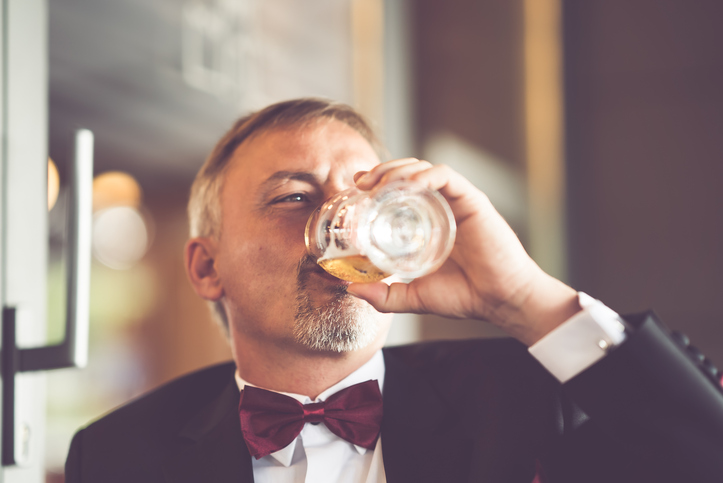 We all have been to weddings where someone has had way too much to drink. If this happens at your wedding, monitor the situation and make sure that person doesn't attempt to drive home. You can even enlist the staff at the venue to help with drunk people watch if you feel like your plate is too full.
To find your perfect wedding planner to help get you through, click here.