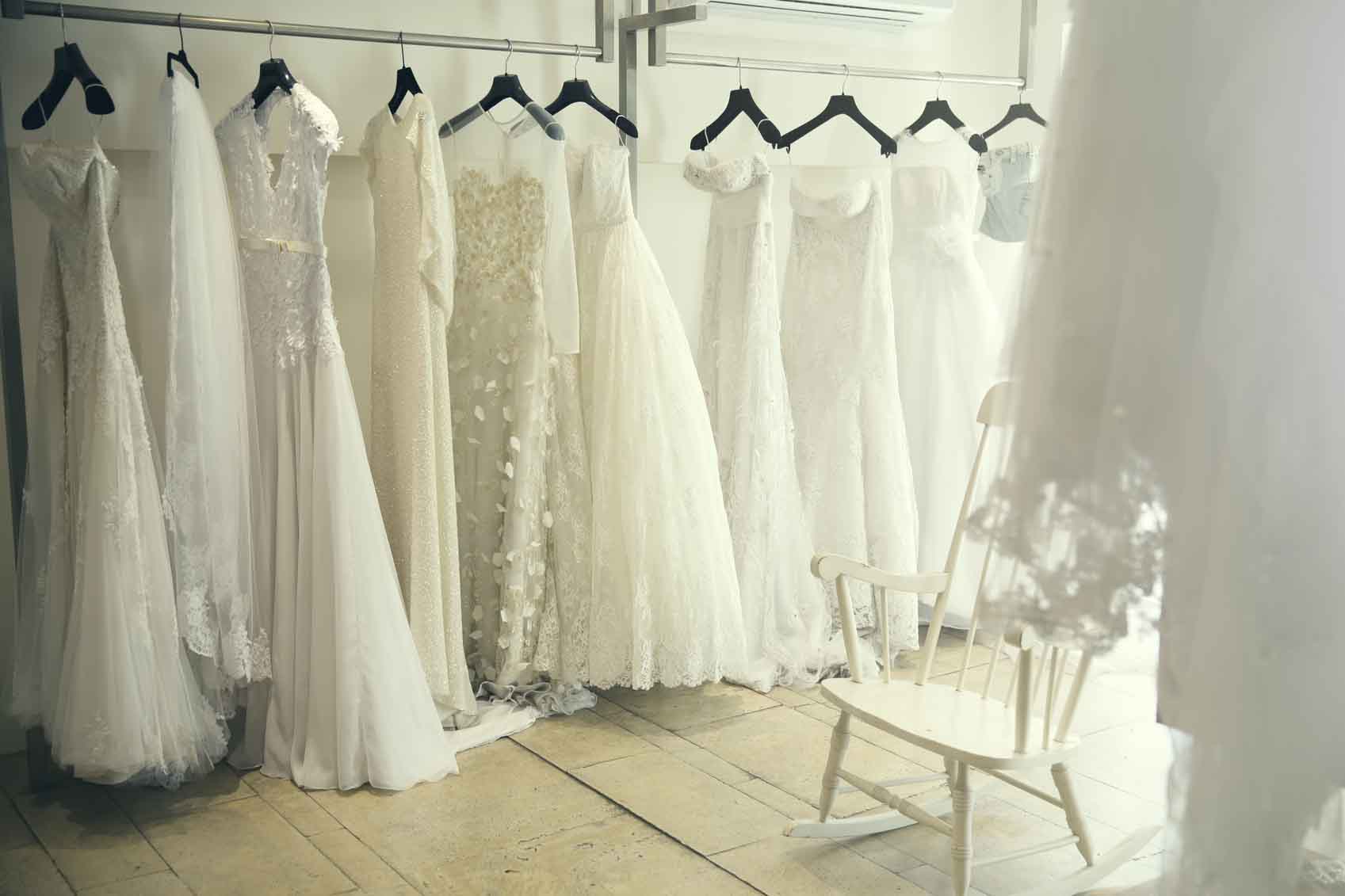 When shopping for your wedding dress, you may come across terms and phrases that you haven't heard before. In fact, they may sound like a completely different language and that's because some of them are.
From dressmaking terms that have French origins such as demi-couture and prêt-à-porter, to phrases that all confusingly mean the same thing, here is a list of wedding dress shopping terms and their definitions.
Wedding dress terms
Haute couture/couture
Haute couture is French for 'high-sewing,' and, in the fashion industry, it's a term that is only reserved for fashion houses who have earned the title. Technically, haute couture garments are only considered to be true haute couture if they are produced by luxury fashion designers and meet certain criteria set by the Parisian Chamber of Commerce and Industry.
Although, the term haute couture, which is actually protected by law in France, is often used when referring to wedding dresses. Some people may label a dress haute couture if it has been made-to-measure for the intended wearer, and has been created using high-quality fabrics and hand-made techniques. However, technically speaking, this is incorrect.
While most wedding dresses do not meet the guidelines to be considered true haute couture, many wedding dresses can be classified as couture gowns.
The term couture refers to custom-made gowns which have been made with high-quality, luxury fabrics. Couture gowns are also hand-made or feature hand-sewn elements, and they are designed only for the intended wearer, rather than for mass-production. Additionally, a couture wedding gown may or may not be produced by a recognizably-named designer in order to achieve its title.
Made-to-measure
Made-to-measure is another way of saying couture, as it has the same definition. As the name suggests, a made-to-measure gown is one which is built from scratch and designed to fit the body shape of the intended wearer.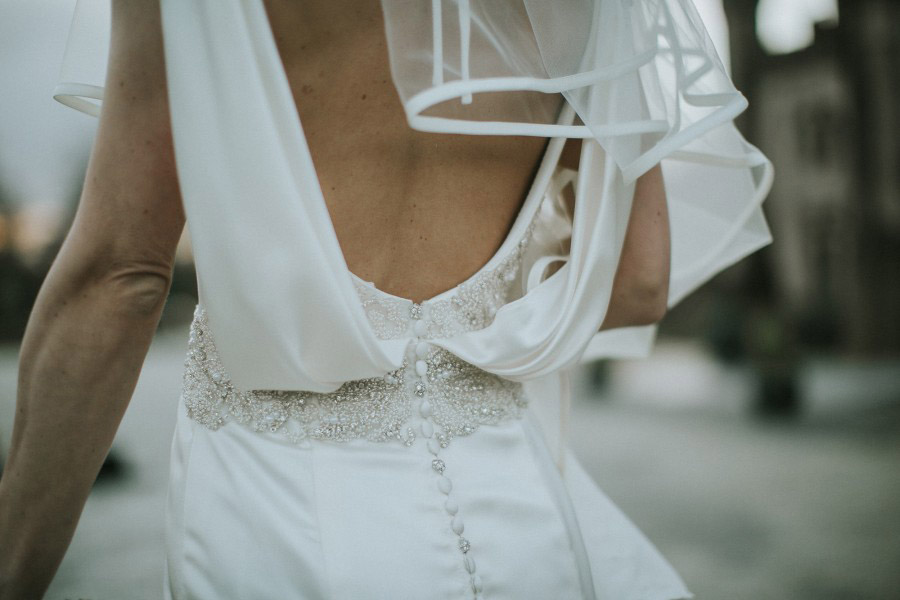 Demi-couture
The word 'demi' is French and it translates to 'half,' therefore, demi-couture is essentially 'half couture.' A demi-couture wedding dress is one which is made using the same quality of fabric and techniques as a couture gown, but is designed with the intention of mass-production. Demi-couture gowns are considered to be a step-below couture gowns, and can be purchased off-the-rack.
Ready-to-wear/prêt-à-porter
Unlike couture dresses, ready-to-wear or prêt-à-porter gowns are already made and available to buy straight off-the-rack. Some brides may need to make slight alterations to a gown they purchase off-the-rack, such as cinching in the waist or shortening the hem, but generally, the design and structure of a ready-to-wear gown is already completed.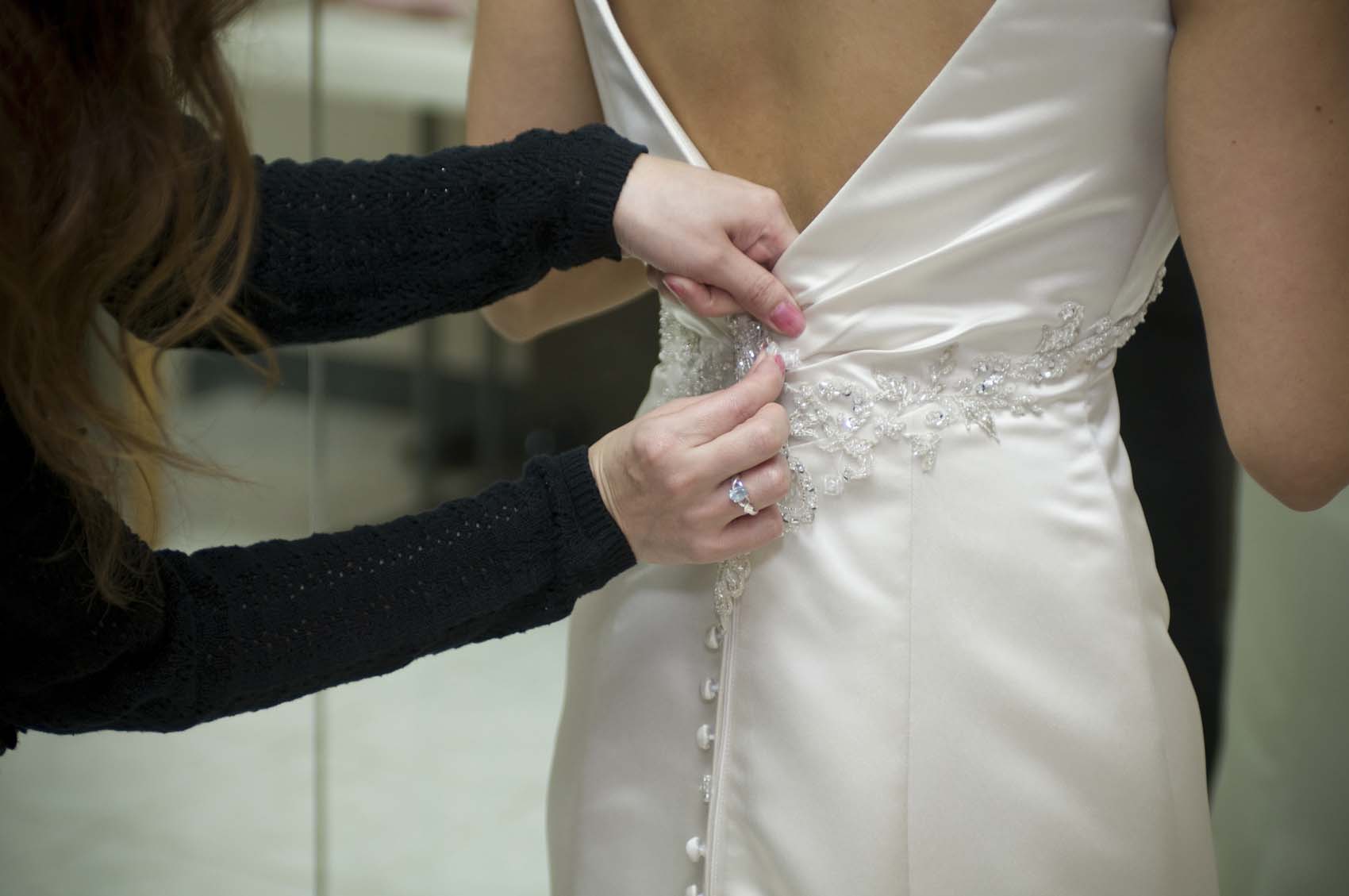 Pre-loved
A pre-loved wedding dress is one which has been worn before or owned by someone else. Often, pre-loved wedding dresses are still in good condition as they have usually only been worn once. Some brides may even choose to wear a pre-loved wedding dress on their wedding day for sentimental reasons, such as wearing a dress which once belonged to a relative or loved-one.