Looking to get married by the water? Then you will love these waterview venues London! Be mesmerized by the elegant wedding spaces available to you in London. Here are the top waterfront wedding venues in London: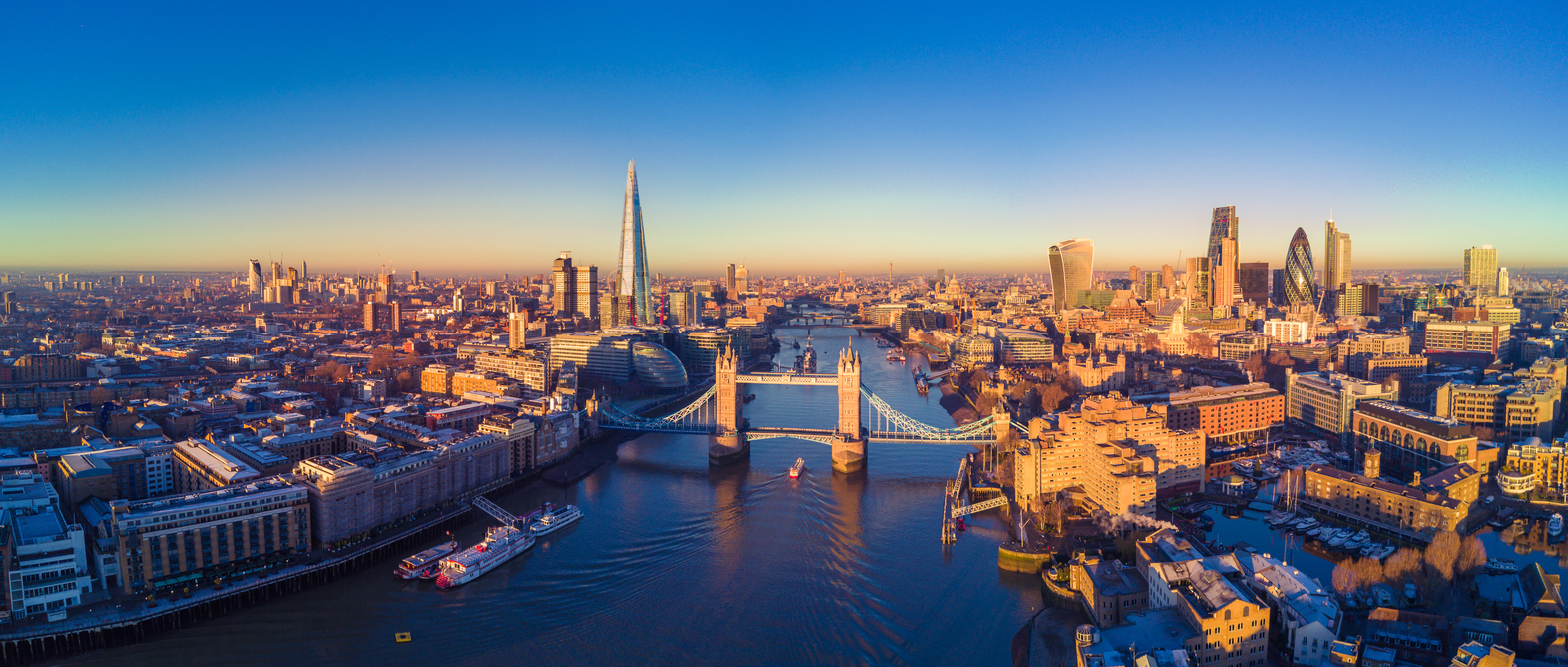 With all-inclusive packages available, the team at OXO2 can make your wedding day as simple as possible. Offering London's most beautiful waterfront views and the delicious catering options are just the beginning of the deal, with talented wedding planners taking on all of the creative and logistical elements of your wedding planning journey for you. Enquire here.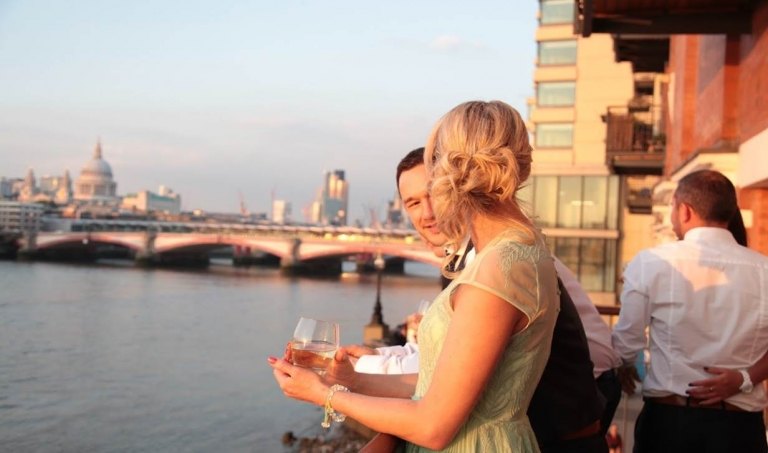 With a name like that, it's pretty obvious that this isn't your average wedding venue! Why not treat your guests to an unforgettable experience by hosting your wedding or civil ceremony over Thames! The Yacht London  is fully heated so it provides the perfect venue all year round. The Yacht can also provide wedding breakfast to up to 100 guests. Enquire here.
A beautiful riverside wedding venue in London that is a romantic setting for your wedding day. Winchester House Club is charming and full of character, with a choice of locations for your ceremony and reception to take place, from inside one of the functions rooms that are decorated to a high standard or outside in a luxury marquee that enjoys the marvellous setting. The gardens are lovely and are perfect for a drinks reception, guests to mingle and wedding photo opportunities. Get in touch with the events team about having our wedding at Winchester House Club.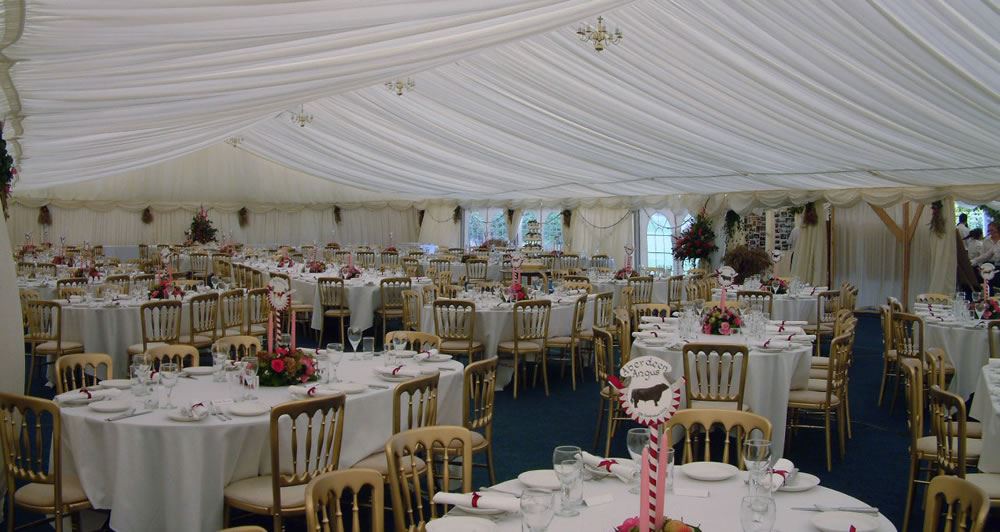 Riverside Venue is a new venue in West London that is modern and contemporary and is an amazing place to hold your wedding. The building has two wedding suites that are light and bright and enjoy delightful riverside views and can accommodate small or larger weddings. The grounds are perfect to be explored by you and your guests and will be sure to create many magical wedding photos. There are plenty of wedding packages to choose from with the on-site wedding planner, get in touch to discuss your wedding plans. If you are looking for London's Best Waterfront Wedding Venues we have you covered.
The Pepys is a stylish restaurant and wedding venue on the banks of the River Thames and is a magnificent location for your wedding celebrations. The décor is filled with traditional charm with a touch of warmth and sophistication, there are three rooms that can be used for your celebrations which can be hired out separately or you can hire the whole venue. The views are outstanding and will be sure to create a great backdrop for your wedding photos. Get in touch with the events team about your wedding at The Pepys.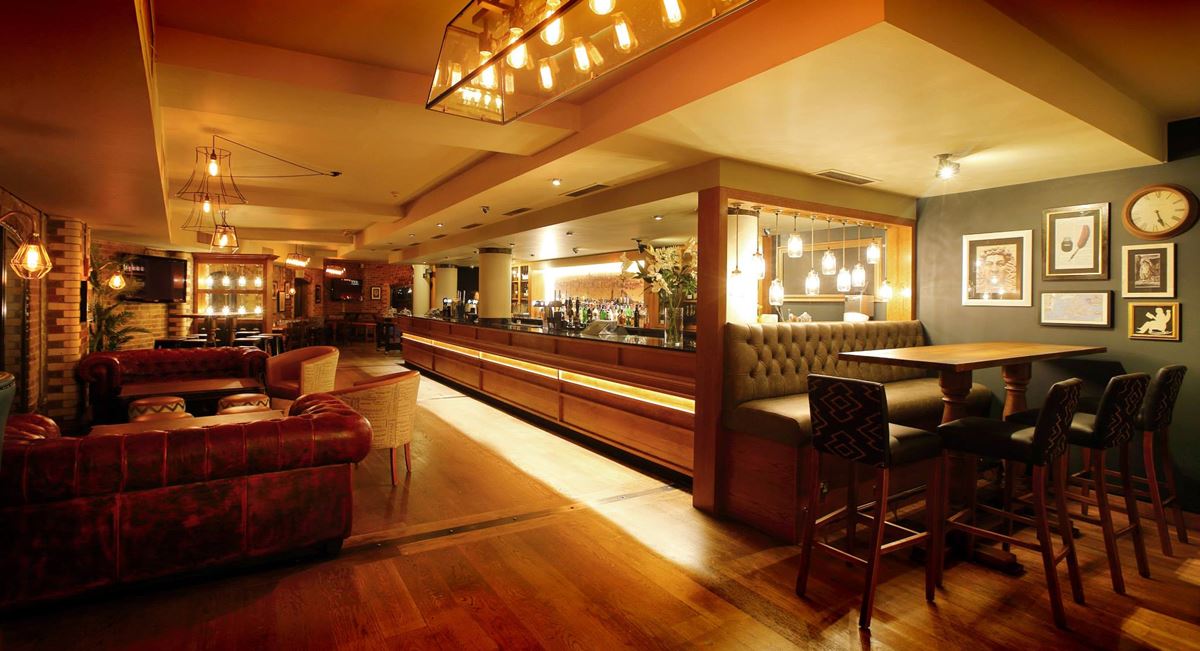 The Wharf is a beautiful romantic and elegant wedding venue situated on the riverbanks and can accommodate small or medium size weddings. The function room is beautifully decorated in soft tones and enjoys views of the river, making it a desirable location for your wedding celebrations. Get in touch with the events planner to discuss your wedding at this charming venue.
A modern and contemporary wedding venue in London and is a popular place to celebrate your big day. Kings Place is set along the waterfront and enjoys remarkable views and a wonderful ambience and is a lovely unique location for your wedding. You have a choice of spaces where your ceremony and reception can take place, all enjoying charming décor and take in the gorgeous waterside views. You will be sure to capture plenty of incredible wedding photos with a choice of backdrops to accommodate your photos. Get in touch with the events team about the various wedding packages they have to offer.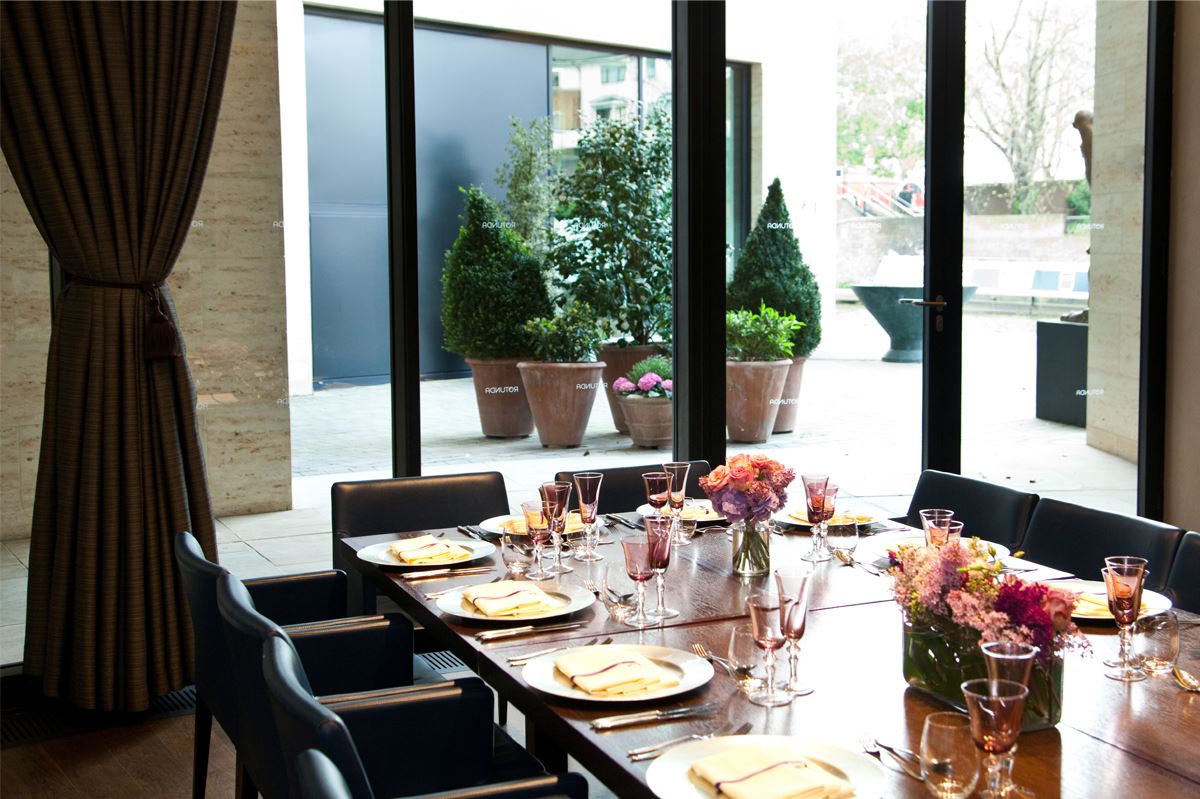 West Reservoir Centre is truly an extraordinary building and is perfect if you're looking for a venue that will stand out from the crowd. This 1930s red brick venue is full of Industrial features and character. As you make your way into the Main room the high ceilings are stunning, they also have water processing equipment hanging above which adds a sense of history and uniqueness, the large windows create a light and airy space and captures the views of the water. There is also an attractive wooden terrace that is perfect to enjoy your drinks and watch the sunset over the water. There is a dedicated events team that will help you plan your wedding day from start to finish.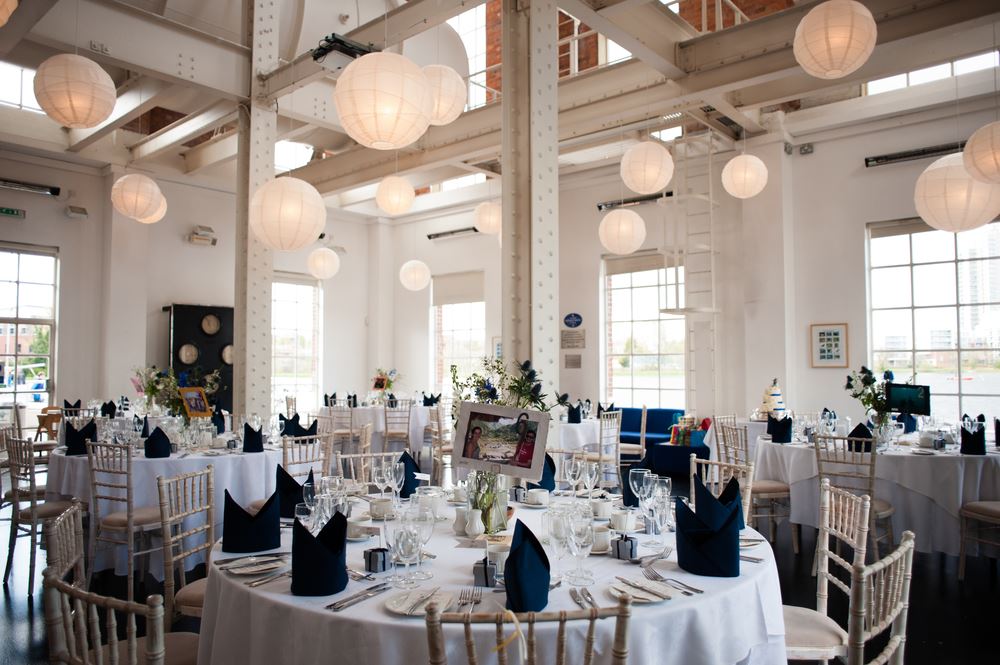 This striking Georgian building was first built in 1802 and is now the only Grade I building in Canary Wharf. It is full of original wooden features and exposed brickwork but also has a great contemporary twist to it. There are four rooms that can be used for your ceremony and wedding reception, the Galleries is a small space perfect for more intimate weddings and it is full of history. The larger room is the Rum Store a lovely romantic room full of original features and can hold up to 240 guests. The Muscovado Hall is also another stunning room that can hold up to 200 guests and lastly the Quayside Room can hold up to 100 guests it's a beautiful room that overlooks the West India Quay. If you are looking for a venue that is full of history, romance and charm then this is perfect for you.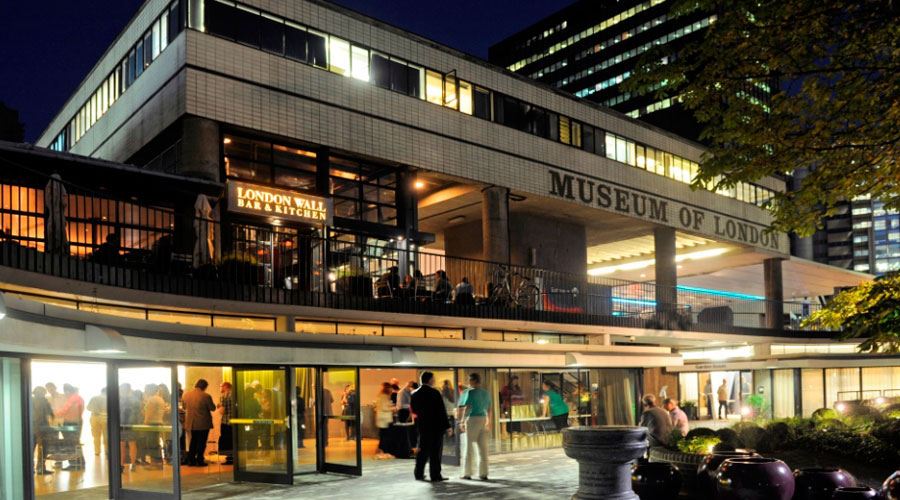 This Grade I listed building is simply fabulous, situated on the banks of the River Thames and full of history and character. The botanical gardens are beautifully landscaped and will offer you some amazing wedding photos. There are 4 licensed ceremony rooms to choose from, the Great Hall seats 110 guests and has wooden panelling featured throughout the room with a gothic fireplace, Bishop Terrick's Drawing Room seats 50 guests and is an elegant room with views of the south lawn, Bishop Terrick Dining Room seats 25 guests and offers a more intimate wedding and has tall Georgian windows and a featured fireplace. Lastly, Bishop Sherlock's Room seats 80 guests and was restored in 2006, this room has large windows creating a light and airy room. You can also have a wedding blessing in the Victorian chapel, this can accommodate up to 90 guests. Fulham Palace wedding reception, you have a choice of six rooms, 2 courtyards and a marquee to choose from.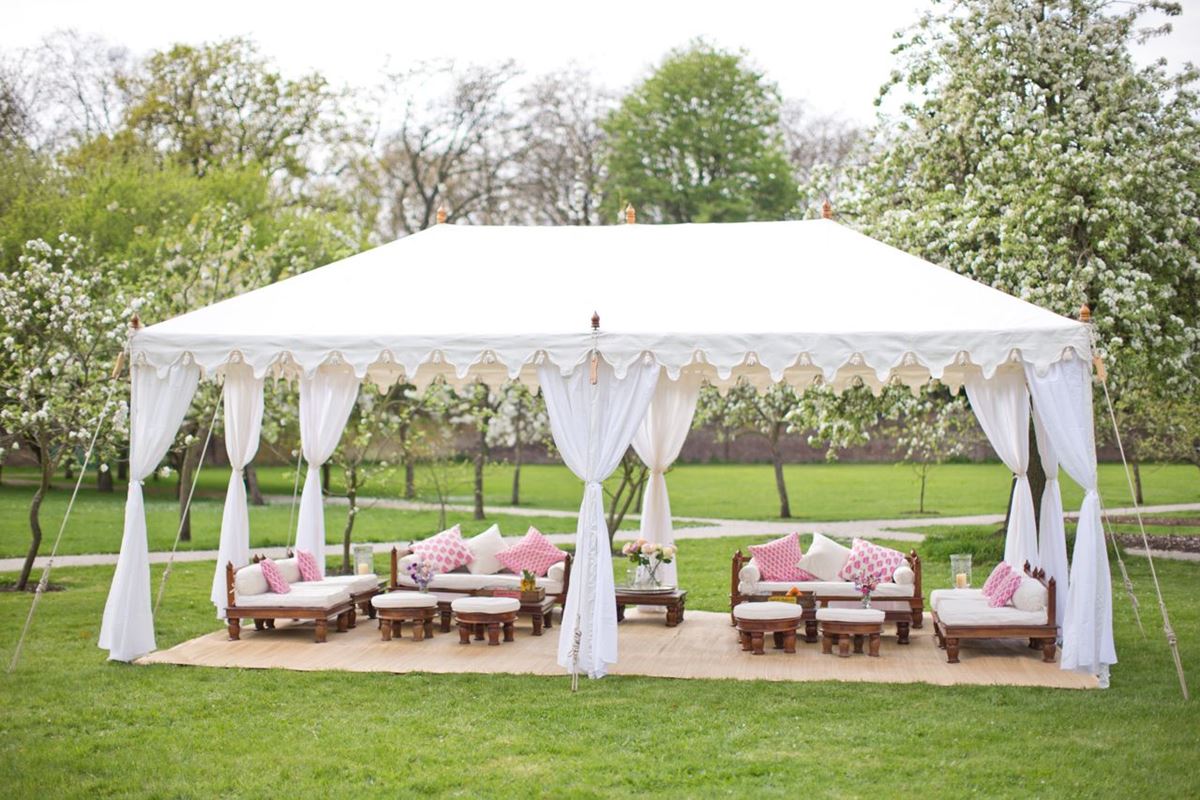 Step aboard and set sail for your wedding on the River Thames and allow London's skyline and lights to become your wedding backdrop. This great boat has a large open top deck that spans across the roof of the boat and offers plenty of room for standing guests or it can be transformed into a lovely seating area perfect for your guests to eat, drink and chat. There is also a special sheltered feature perfect for a summer BBQ. As you make your way downstairs there is a dance floor, bar and space for a DJ so perfect to able to dance the night away.
The Globe is a striking venue immersed in Shakespeare's history and sits alongside the river Thames. The wedding venue has 2 great rooms for your ceremony and wedding reception. The Balcony room is perfect for a smaller intimate wedding holding up to 70 guests and is licensed for wedding ceremonies, it overlooks the Globe theatre and the river Thames. The Underglobe is a larger area that can accommodate up to 450 guests, it has gorgeous interior and sits right under the Theatre.