Modern dress designers make their mark on bridal fashions every day but, increasingly, brides are taking inspiration from gorgeous vintage looks for their own wedding days. It's proof that style truly is timeless.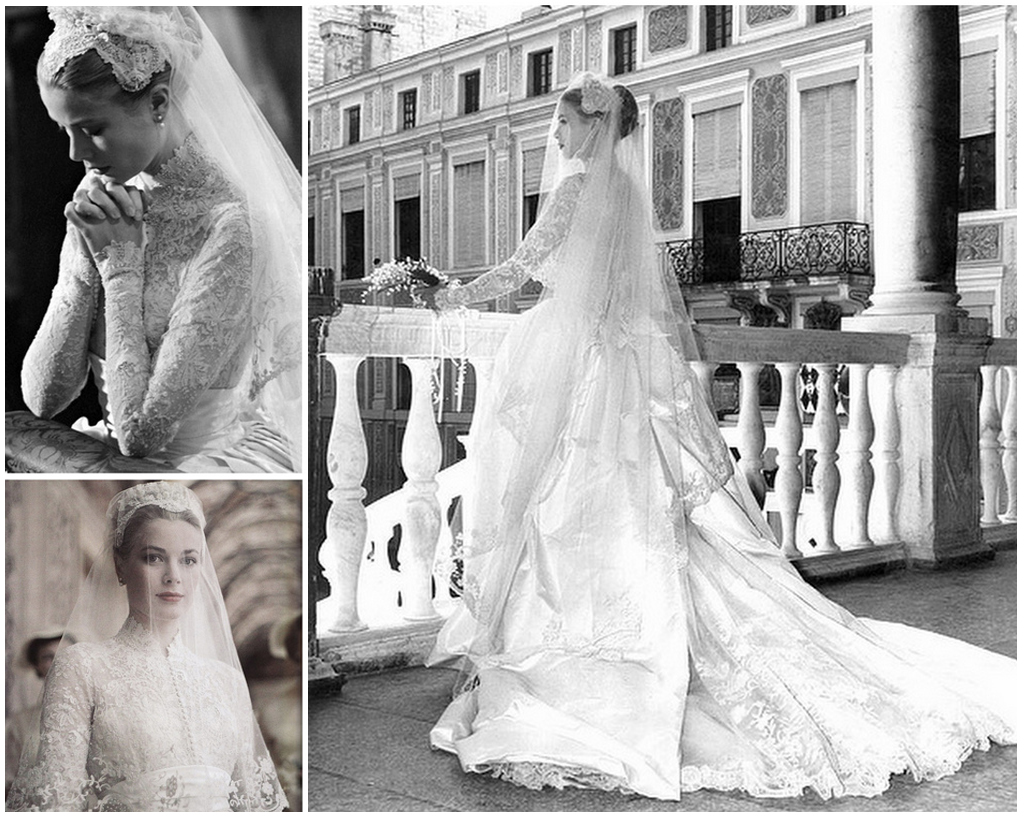 Grace Kelly is an icon of the '50s and her now vintage classic gown is well-remembered; featuring a high collar coupled with long lace sleeves and a flowing veil. The timeless beauty of this dress is inspiring designers to this day and wouldn't look dated walking down the aisle today.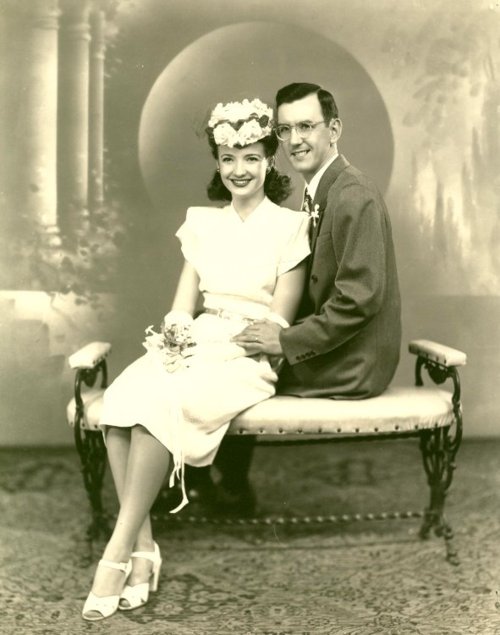 Vintage dresses don't have to be classically flowing, as shown by this knee length dress and modest neckline. Using a simple belt accessory and coordinated floral bouquet and headpiece, this happy bride pays homage to the adage 'less is more'.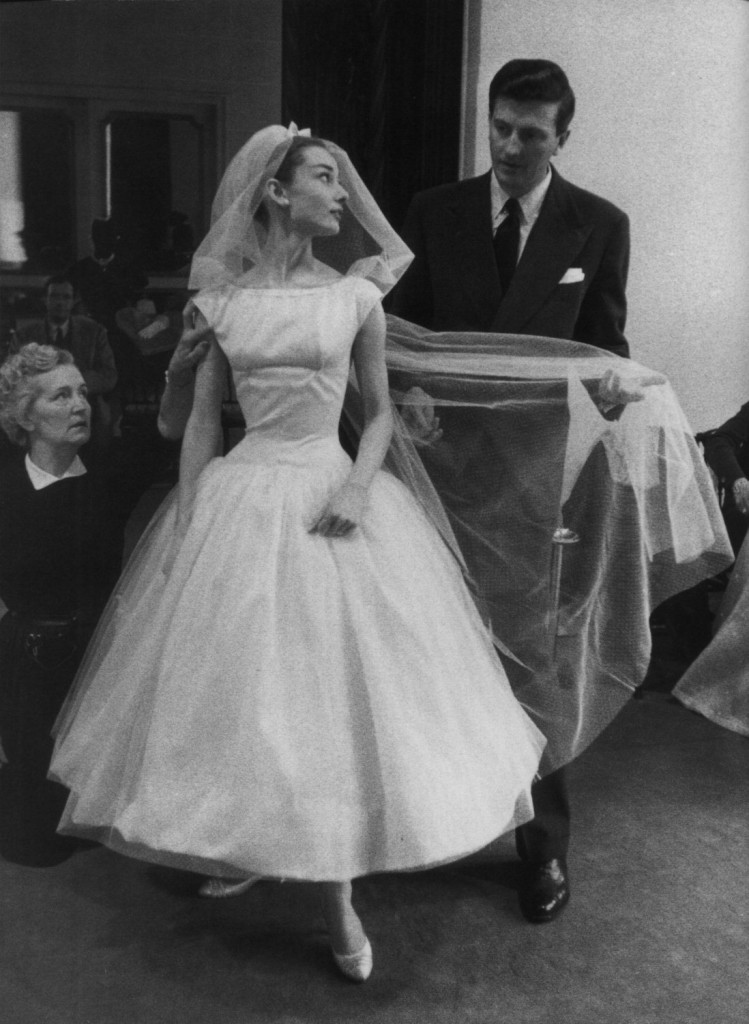 Like Kelly, Audrey Hepburn is a timeless style icon and nothing showcases her elegance and effortless grace than this striking photo from the movie Funny Face. The polka dot veil is pinned at the top by a bow and flows to the shoulders of her Givenchy dress. Coupled with the simple silk slippers and pearl earrings, the vintage outfit is the epitome of timeless style.
Along with the dapper Allan Spowers, the 1920's beauty Rosamund Lumsdaine shows us that vintage ankle-length gowns can really turn heads. Taken in 1922 at Darling Point, New South Wales in Australia, the typical-for-the-day style is now less common than floor or knee-length gowns.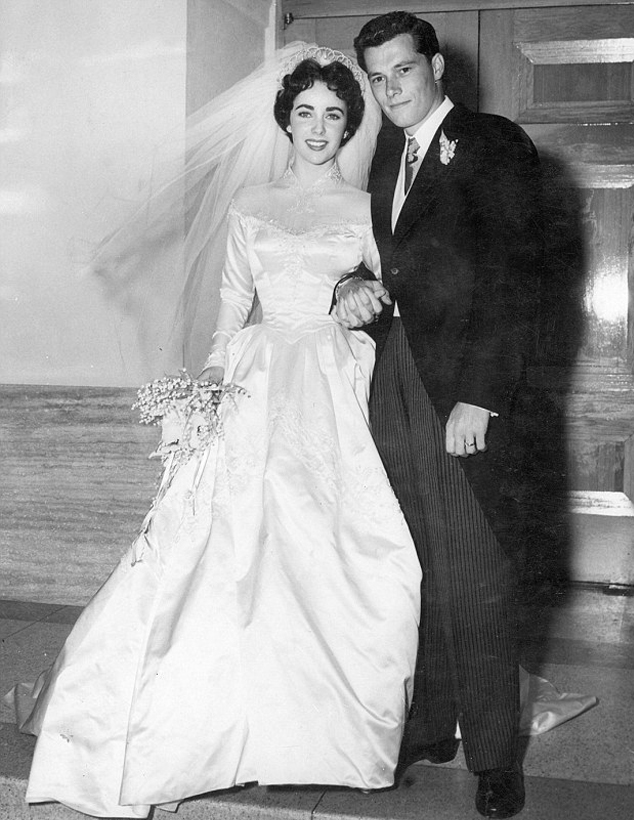 Nothing says Old Hollywood like Liz Taylor. In a lace and ivory gown with puffed skirt and tight bodice, she cuts a remarkable figure standing next to her first husband Conrad Hilton in 1950.
Costume designer Helen Rose went on to win two Oscars and even design the first dress on our list. The high lace neckline is suited to the simple lily of the valley bouquet and shows us why more brides are turning to vintage.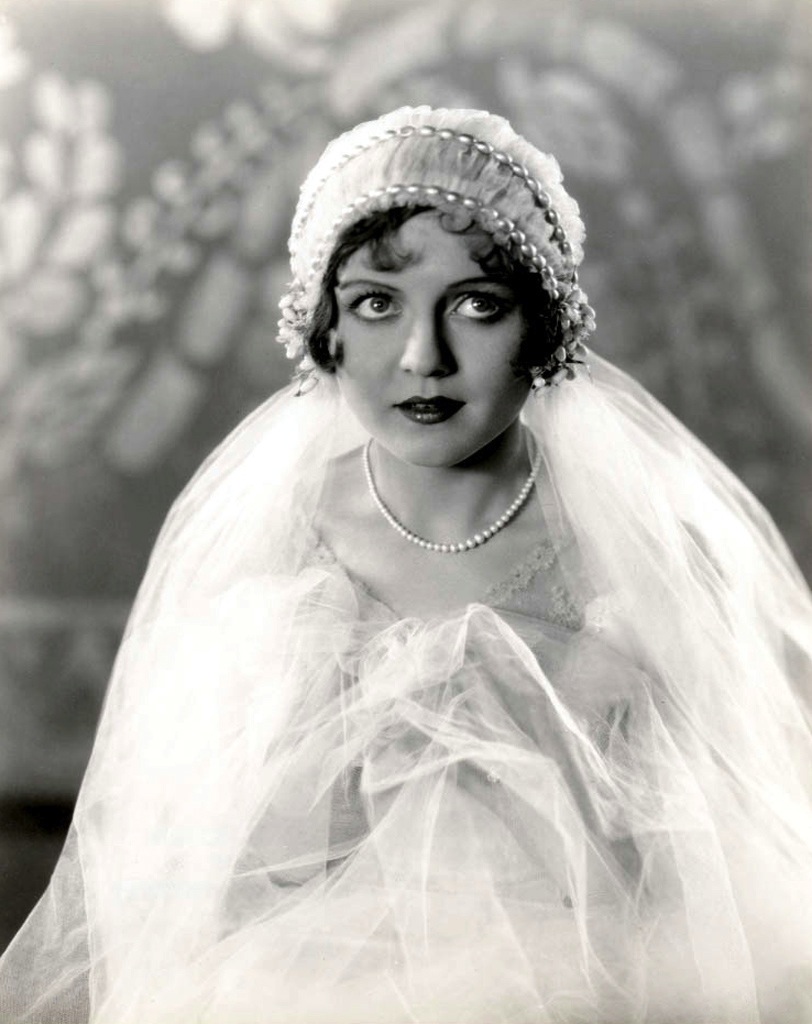 The juliet cap veil and headpiece is the central feature of this voluminous 1920's gown, with period make-up and hair style complimenting the vintage streak in a wedding dress typical of the time.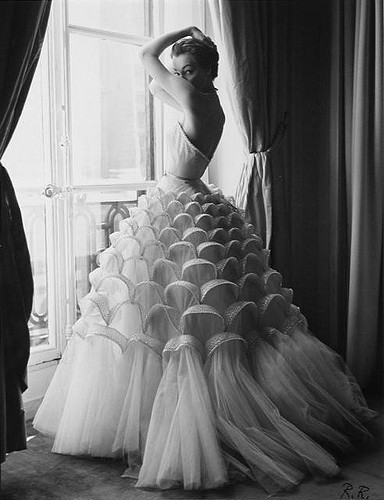 In contrast, this undated photo shows how a statement skirt and strapless bodice could easily pass as a modern wedding gown, which is the very definition of timeless fashion.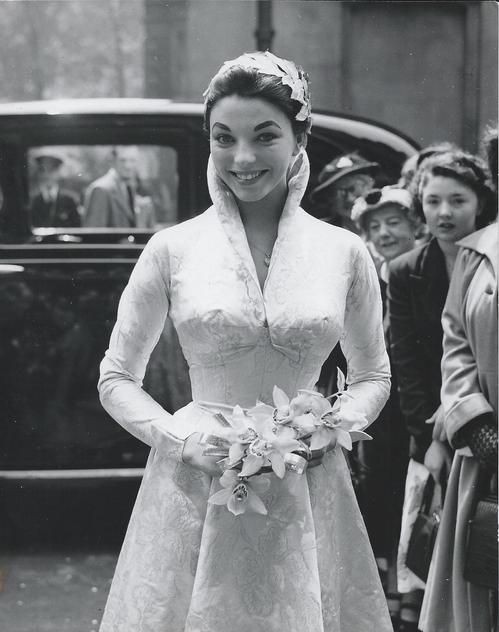 To round off our list we have a grinning photo of Joan Collins in the early 1950s. Her stylish up-do is held by a simple headpiece and works with the bolero jacket and simple gown to frame her face. The orchid bouquet works with the subtle pattern on the gown in a dress that wouldn't look out of place at a wedding today.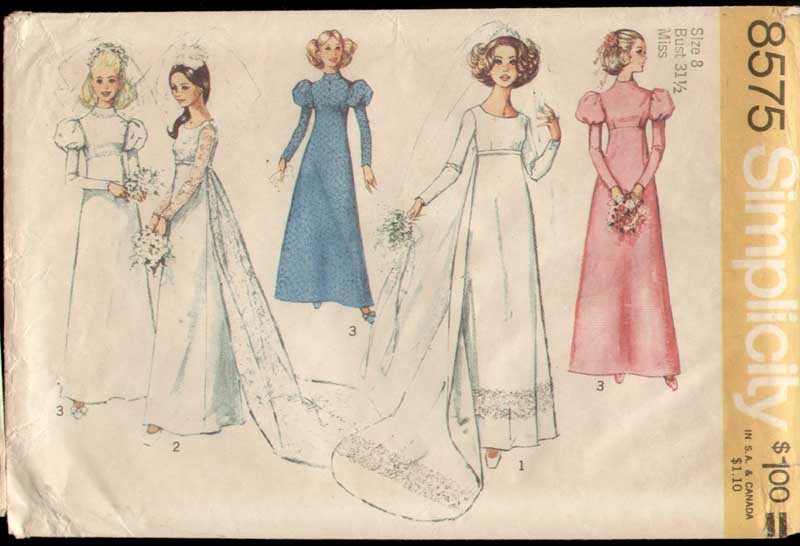 When we talk about vintage style we can't help but include examples of the just-do-it attitude of the past. This Simplicity sewing pattern from 1972 outlines how to make three different styles of wedding gown and accompanying bridesmaid dresses. All feature sleek Empire bustlines that were as popular at the time as they are today.