Grab some champers! Here are 10 cities where you'll be able to turn your New Year honeymoon into a true celebration of not just a new year but also your new life together.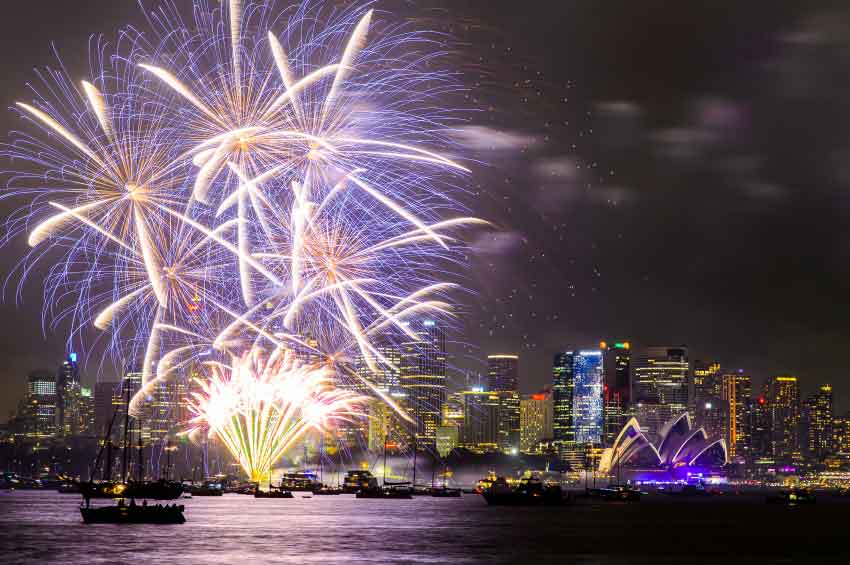 Sydney, Australia
The main event on New Year's Eve in Sydney is the spectacular firework display in Sydney Harbour. Being one of the first cities to welcome in the new year, you can expect an incredible show that also includes a smoke ceremony, lighting show and boat parade. This is definitely something not to be missed and to get the best vantage point for your honeymoon, book a table at a waterfront restaurant or a cruise (as early as possible) where you'll be able to avoid the crowds – and enjoy the fireworks. If you prefer a good dance party, head down to Bondi Beach and bring in new year with sand between your toes.
Phuket, Thailand
Known for its crazy nightlife and secluded and private beachfront resort, heading to the Thai island of Phuket is definitely a must for New Year's Eve. Whether you want to head to the nightclubs of Patong, enjoy a beach party at one of the many resorts or enjoy a quiet night in you seaside villa, it is all available on Thailand's largest island.
Berlin, Germany
A renown party destination, Berlin puts on an amazing show when it comes to New Year's Eve. Head to 'Party Mile' which starts at the Brandenburg Gate and has live music,  loads of street food and tents serving gluhwein, beer and wine to keep away the winter chill. Night clubs in the city like Kater stay open for up to three days so clobbers can just keep going.
Barcelona, Spain
Known as the party capital of  Spain, Barcelona is definitely a place to go if you'd like to dance the night away. With a massive street party in Plaza Catalunya, Plaza Reial and Las Ramblas, you can expect great street food, live music and an amazing vibe. After midnight take a romantic stroll through the street and celebrate with the locals by sipping on champagne.
New York City, United States
One of the biggest parties in the world happens in New York City. The Big Apple shuts down as the famous glitter ball starts to drop as the clock strikes 11 59pm. With an incredible atmosphere and confetti spraying into the air, heading to this iconic, century-old event in Time Square is definitely one for your bucket list.
Paris, France
Known as the city of love, why not spend your new year honeymoon in Paris and bid the old world adieu with your new spouse? Watch the fireworks over the Eiffel Tower or take a boat cruise down along the Seine, before walking the streets of the city with a glass of champagne in hand just taking in the very festive vibe.
Hawaii, United States
Being one of the last places to bring in the new year, Hawaii definitely says goodbye to the year in a most memorable way. With a gorgeous warm climate, many people flock to the beaches of Oahu like Ko Olina and Waikiki to enjoy fireworks and light shows. The beach bars also have amazing live music for anyone to enjoy. It's the perfect place to just sit back and relax after a stressful year and wedding planning.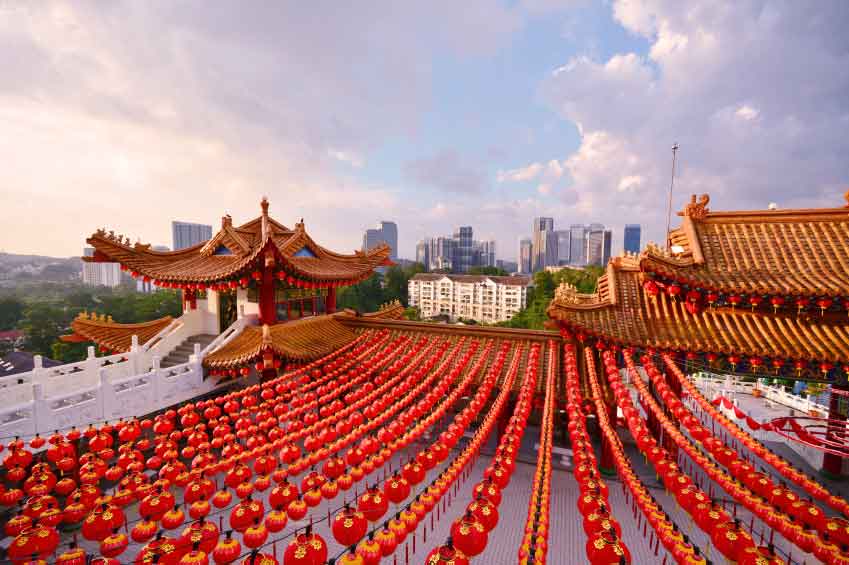 Hong Kong
Hong Kong is the perfect new year honeymoon destination for those looking for a city getaway. Boasting one of the world's biggest fireworks displays (it lasts for eight minutes) in Victoria Harbour as well as a ball drop, it is best to head on a cruise to get the best views of this spectacular event.
Cape Town, South Africa
Cape Town is one of the most beautiful cities in the world and home to one of the Seven Natural Wonders of The Word, Table Mountain. For honeymooners, one of the most romantic things to do in the city is head to the top of Table Mountain with a picnic basket to watch the final sunset of the year followed by the city lighting up. At midnight, you'll have an unobstructed view of the firework displays in the city.
New Orleans, United States
New Orleans is not all about drinking and collecting beaded necklaces, it is also the home of amazing food and jazz. Located on the banks of the Mississippi River, New Year's Eve sees live music and street parties in the French Quarter that will have you dancing the night away. You can also enjoy a 15-minute firework and lighting display riverside.
Planning your wedding? Find great local wedding suppliers here.