When it comes to choosing your wedding venue, you'll likely feel uncertain of where to start. It's true that there are so many different kinds of wedding venues, especially in the UK, that it is difficult to figure out what is going to be the right venue for you.
The best place to start is to figure out what kind of wedding you'll be having. This will greatly impact what kind of wedding venue you'll get married in. Once you have an idea on theme, we can begin the search. Here are the most popular types of wedding venues and the pros and cons that come with them.
Golf clubs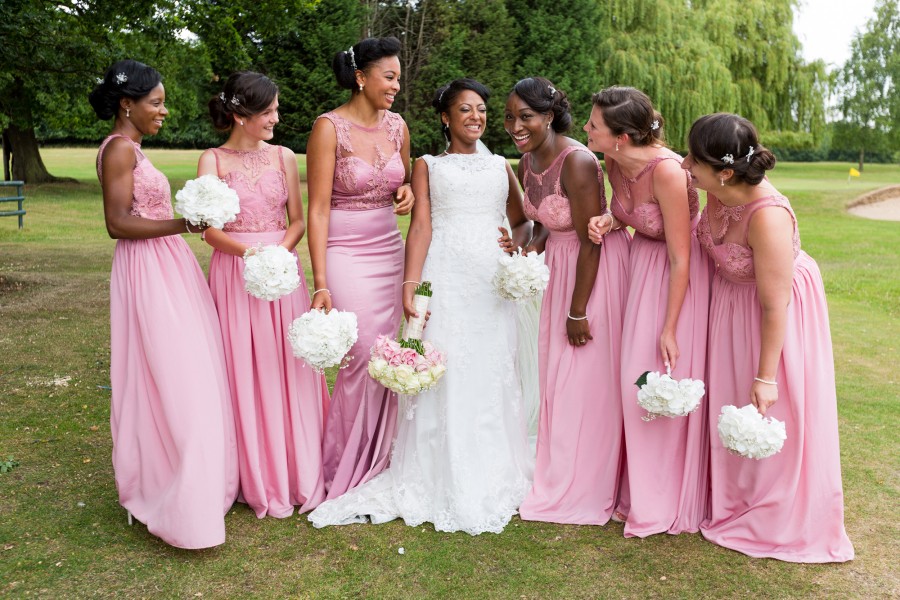 Golf clubs provide a mixture of beautiful grounds and exclusive facilities. As they are becoming ever more fashionable wedding venues, quite a few club houses are now licensed for civil ceremonies and come with full wedding planners and wedding packages. Albeit only a few offer accommodation so you and your guests will have to arrange transport and local hotels.
Pros:
Beautiful views of either the golf course grounds themselves or of the surrounding countryside.
Serene and often extremely quiet surroundings – often used as an escape from the outside world, you'll find that most golf clubs have total serenity that many other wedding venues will not have.
Golf clubs can vary in style from modern to historic, so many styles can be catered for.
Ease of transport and/ or parking – as golf clubs are built for people with cars to come and go as they please, you'll find it extremely easy to find parking here.
Cons:
They're not made for overnight guests – as visitors tend to visit golf clubs on a day-to-day basis, you'll find that there will either be no accommodation on offer or very limited options. If you want more accommodation, then this isn't the right venue for you.
As your guests will likely have to sleep elsewhere, there will undoubtedly need to be a lot of transport options. You may need to consider booking a courtesy bus to get your guests to the hotel nearby where arrangements have been made.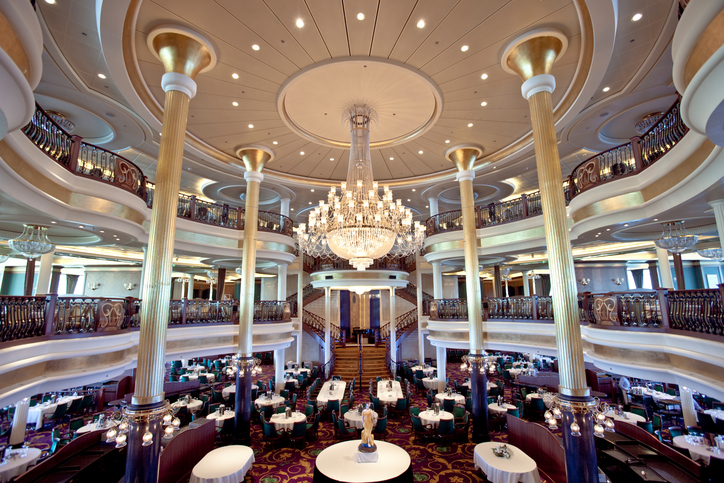 Hotels are very popular wedding venues as they generally have a touch of elegance, paired with practicality and convenience. They can provide catering and accommodation as well as ceremony and reception rooms.
Pros:
Many hotels have all-inclusive packages so you needn't think about all the little details. It'll all be taken care of for you.
Because they're a hotel, they can provide the catering in house so you don't need to think about hiring an outside caterer.
Your guests can easily book accommodation in the hotel so there won't be any need for going elsewhere when the evening comes to an end.
As hotels tend to be quite sensibly decorated sensibly, they are ideal for hosting a modern wedding or those who don't have a theme but are more colour focused.
No matter what you style, a hotel wedding tends to always be elegant. This is because a lot of effort goes into the planning and it is done by the professionals at the hotel.
Cons:
Some couples find hotel wedding packages a little restrictive as they can make it tricky to personalise your wedding.
Depending on the hotels in your area, you may find them lacking in charm or historical features.
A village hall might not seem like the most glamorous of wedding venues, but they're lovely places to get married. They are popular wedding venues for those who want to marry in the town they live in or grew up in. They have a lot of pros and a few cons.
Pros:
Allows for a large number of guests without costing the fortune that a grander venue will cost.
With a village hall you have totally free reign over the suppliers. The catering and decorations can be completely your decisions.
As village halls are used for community events, there tends to be stage which is perfect if you're hiring a band.
It says home – if you're marrying in a village hall, it's likely in your home town or where you currently live. This can create a beautiful romanticism as it will be extremely personal to your love story.
Ideal for a wide variety of themes including rustic, vintage and boho.
Allows you to get creative – as you'll have a blank canvas, you'll be able to DIY to the max and find the pleasure in creating an amazing venue using decorations.
Cons:
As your village hall will be very bland, you will need to do a lot of work to it to get it looking like your ultimate wedding venue. This will either be worth the effort for the reduced cost or not worth it.
It's not particularly up-market – if you dream of a glamourous or luxe wedding, a village hall is not going to be right for you. No matter what you decorate it with, it still won't have the glamour that a ritzy hotel or stately home will have.
Stately homes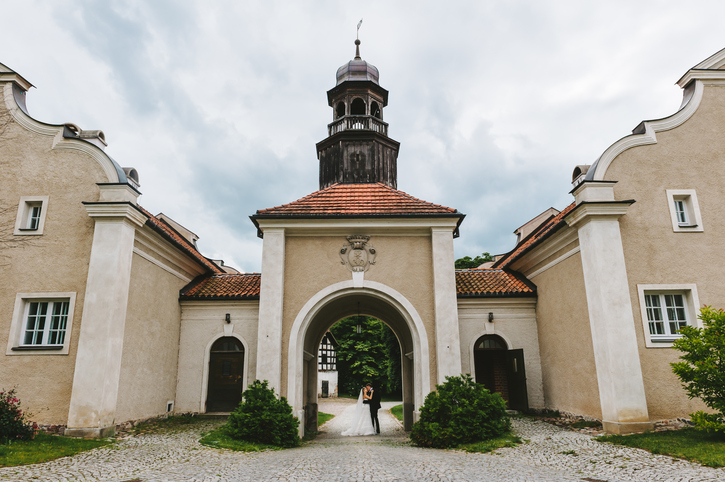 Stately homes would have to be the quintessential English wedding venue. They have many wonderful qualities that newly engaged couples are searching for in a venue, however, they can have their cons also.
Pros:
Stately homes are wonderful wedding venues as they have charm, elegance and plenty of space.
As they tend to be very large and on extensive grounds, you'll find many have rooms, or even outdoor structures that are licensed for civil ceremonies. This means that you have a huge choice of where you want to tie the knot. You may decide to hold your reception in an elegant ballroom or outside in a marquee.
Many stately homes have wedding packages which makes them extremely convenient to book. Perfect for those with limited time on their hands!
Cons:
Depending on the size of the stately home you find, there may not be accommodation available for you and your guests. This will mean finding alternative arrangements.
If the location you pick is somewhere deep in the countryside, it may be quite difficult for your guests to find suitable accommodation nearby. This does mean that your guests may be travelling long distances to either their homes or to somewhere they can sleep for the night.
These kinds of venues are expensive. Be prepared for the cost if this is what your heart is set on.
Church venues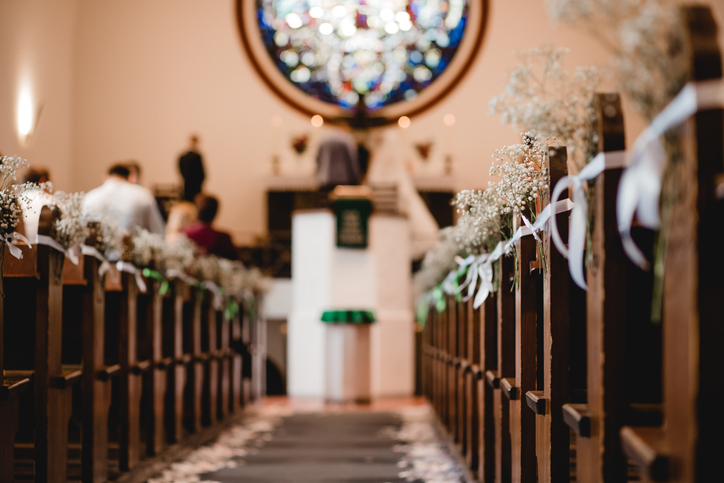 A traditional and obvious choice for many newly engaged couple, is the picturesque village church. Churches can be beautiful places to get married. Keep in mind, if you are not a member of the church you may not be able to book the venue until three or four months before your wedding date. Although that could be a perfect opportunity to get involved with the church community before your big day!
Pros:
Depending on your church, you may find you have an abundance of seating. For larger parties seating is usually not a problem.
Everything is already in place, such as an alter and space for musicians.
The weather can't be an issue as it is inside.
It will be meaningful – if you and your spouse-to-be are religious and you happen to be marrying in your local church, then the feeling of the entire ceremony will be highly meaningful and emotional. You'll likely already share a bond with the pastor too, so there'll be a warmth between you.
Churches are beautiful and serene. They tend to be in quiet spots within villages and so you will be unlikely to hear excess noise during the ceremony.
Cons:
Many churches require the use of their pastor which can be fine, but if you have your heart set on a certain officiator this could be a disappointment.
If you're not religious or you don't attend the church regularly, you'll likely have to go through counselling with the pastor before your wedding.
There tends to be limited parking options for village churches.
Depending on your church, there may be limited seating. This varies from village church to village church.
Parents' houses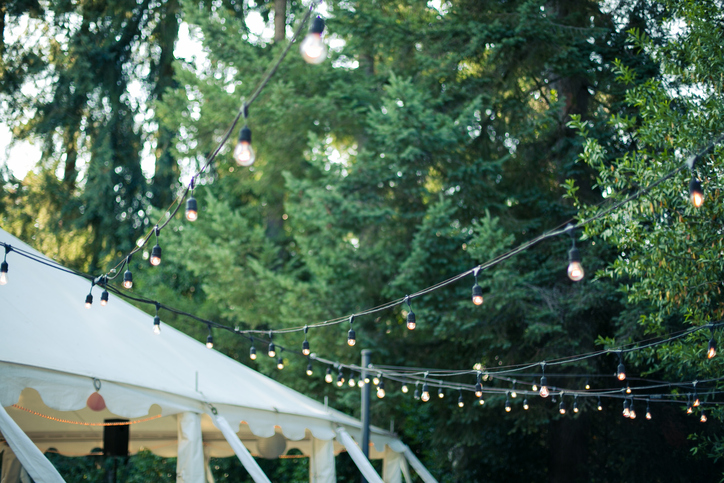 If your parents have spacious enough garden, why not consider having your wedding there? Parents' houses are increasing in popularity as wedding locations, with couples looking for a small intimate wedding on a low budget. Here are the pros and cons.
Pros:
Depending on the size of your parents' house and garden, you can hire a marquee and have an awesome outdoor wedding.
Obviously, this option will save you a lot of money which can be used for the decorations, your wedding outfits or for your honeymoon.
You can have your pick of pop-up caterers. Choose a pop-up bar, a range of food trucks and an ice cream van. Your guests will love the novelty.
It's intimate and meaningful – if this is the place where you grew up, can you imagine anything more romantic and meaningful than having your wedding there?
Cons:
If the weather is bad on the day and an outdoor wedding can't go ahead, there may not be enough room in your parents' house to cater for all of your guests. A back-up option should definitely be on the cards.
You will probably need to hire extra facilities like portable toilets.