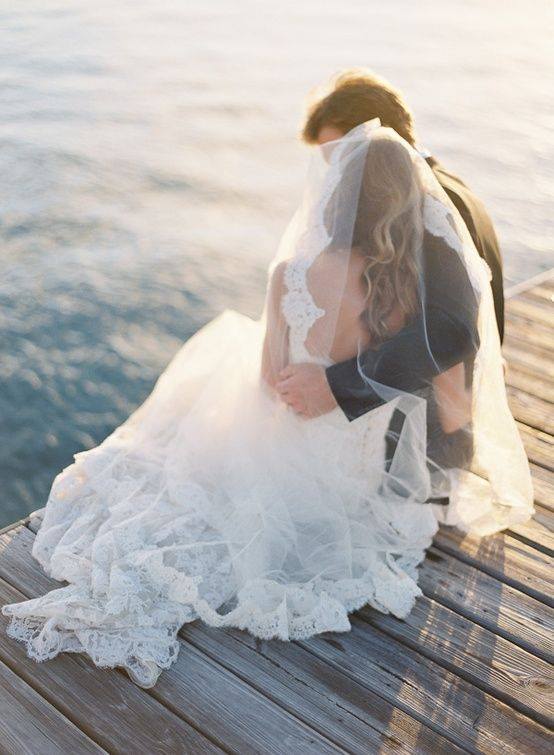 In our current digital climate planning a wedding can be a very easy task – granted you start early. Long gone are the days when brides would lug around binders filled with countless quotes, notes and magazine clippings. Nowadays, thanks to wedding planning websites and apps, the modern bride can easily plan her wedding and keep all of her information in one digital place.
Soon after your partner pops the question, it's time to set the wedding planning cogs in motion. Follow these top tips to help you stay in control and on task during the wedding planning process:
Create a to-do list
You can't send invites without a set wedding date or book accommodation without a venue. Prioritise, create a timeline and focus on the bigger picture. Start with big tasks like setting dates for the engagement party and wedding day, and work from there.
Once you have put together your timeline, create a to-do list which maps out all your tasks according to time and date order. If you're feeling a little overwhelmed and don't know where to begin, we have one to help you get started.
Use a budget calculator
Even if you're good with numbers, an online planning tool such as a budget calculator can help you remain financially-focused and organised throughout the planning process. Budget calculators allow you to estimate costs, allocate funds and monitor spending by entering your own categories and budget items to track quotes, costs and payments.
Keep all your planning in one place
For those that like to organise on the go, download an all-in-one wedding planning app for a centralised place to plan budgets, guest lists, seating plans, checklists and supplier directories. Online planning tools are paperless, portable and provide everything you need to plan your wedding in one place, whether that be your computer screen or the palm of your hand.
If you want to go a step further you can even create a private Facebook group for your bridal party to share important info about dress fittings, bridal showers and hen's night, or a hubby-only group to discuss more confidential things like costs and guest lists.
Set aside time for wedding planning
If you go to yoga class on Mondays, book club on Tuesdays and the gym on Fridays, that leaves Wednesdays, Thursdays and the weekend to arrange a mutually agreeable time with your partner to commit to some wedding planning. Even just a few hours of wedding planning per week can be enough – if you start early!
Divide and conquer
That's the beautiful thing about marriage – you're not in it alone! There are at least two people with significant stakes in how seamless the wedding day plays out. If your partner is less excited about bridal bouquets than food and drinks, let them organise the catering and hospitality. Keep each other accountable, check up on the other's progress and celebrate the milestones.
Contact list of suppliers
Keep a digital contact list of all the suppliers and contacts you are using for your wedding, (we have a supplier list template here.) Include the business name, the name of the person you are dealing with and any other information pertaining to that task or vendor, such as their phone number and email, website, Easy Weddings profile, and social media accounts.
Inspiration boards and Pinterest
Digital inspiration boards such as Pinterest are great online tools to collate ideas and inspiration. For brides who wan't to keep everything a surprise until the big day, Pinterest also offers Secret Boards, which you can invite only your bridal party to view.
When viewing supplier profiles on the Easy Weddings website you can save images to your own Inspiration board, and even favourite suppliers through the Easy Weddings app.
Call for backup
Nobody – especially those who've gone before you – is going to think you're a princess for enlisting the help of a professional wedding planner or wedding stylist. A seasoned wedding professional will have already encountered just about every problem you can possibly think of, and their existing connections can shave weeks – maybe months – off your planning time. If it all gets a little too much, bring an expert on board to help tame the pre-wedding frenzy.
Digital division
Chances are you'll be signing up to a multitude of wedding related e-newsletters and receiving emails from different suppliers you've contacted. Either open a new account, or create a folder in your current email account to file all your wedding related messages in one place.
Share the love
Giving each one of your bridal party their very own organiser is a great way to include them in the planning and make sure they understand their role and tasks. If you've already claimed a few important dates, write these in before handing it over to ensure everybody knows exactly where they need to be and when.
Keep records and contracts
Your wedding plans can outlast a worker's employment. What one employee may have promised, their successor may not be aware of – so it's best to keep records of your communications for future reference.
When you have reached an agreement with a vendor, request a copy of the contract outlining dates, venue addresses, times, inclusions, exclusions, cancellation policies, postponements and cooling off periods. Keep all your contracts safe in a wedding divider folder.
Take a chill pill
Not everything is going to go to plan. Of course, by starting your planning early you will avoid any extra unnecessary stress. If something doesn't work out, minimise the impact where possible, take it in your stride and view it as an opportunity to try something different.
What did you do to help you stay calm and in control of your wedding planning? Did you use wedding planning tools or hire a professional wedding planner to share the load? We want to know your organisational tactics for stress-free planning!