According to tradition, it is the groom's task to organise the wedding night accommodation, but it's a good idea to voice your own opinion on the subject in order to avoid any disappointment. Here are some tips on choosing your wedding night accommodation: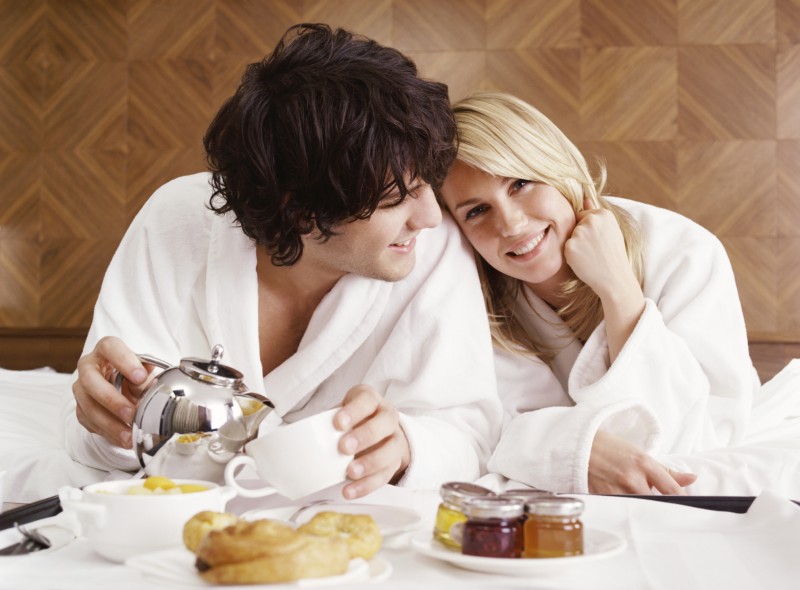 Book a hotel near your venue
After a busy day and a generous amount of champagne you will probably be feeling exhausted before you reach the hotel if you have a long drive to get there, so avoid booking wedding night accommodation which is too far from your venue. Make sure you organise transport from your venue to the hotel. If you are jetting off on honeymoon early the next morning you could think about spending the night at an airport hotel as you won't have to get up so early the next day.
Splash out within reason
Your wedding night is a once in a lifetime occasion and you deserve a little luxury and pampering so treat yourselves and splash out on your wedding night accommodation. Bear in mind that you will only be there for a short time if you are leaving early the next day, however. It wouldn't be a good idea paying extra for unlimited use of the spa if you are arriving in the middle of the night and leaving the hotel before lunch.
Do you want to stay with your guests?
Discuss with your fiancé about whether you want the wedding night and the next morning to be intimate time with just the two of you, or whether you want to celebrate all night with your guests, and then get together with them again for breakfast. If you agree on the first you can choose a hotel that is further from the venue, otherwise you should book wedding night accommodation at the same hotel as your guests.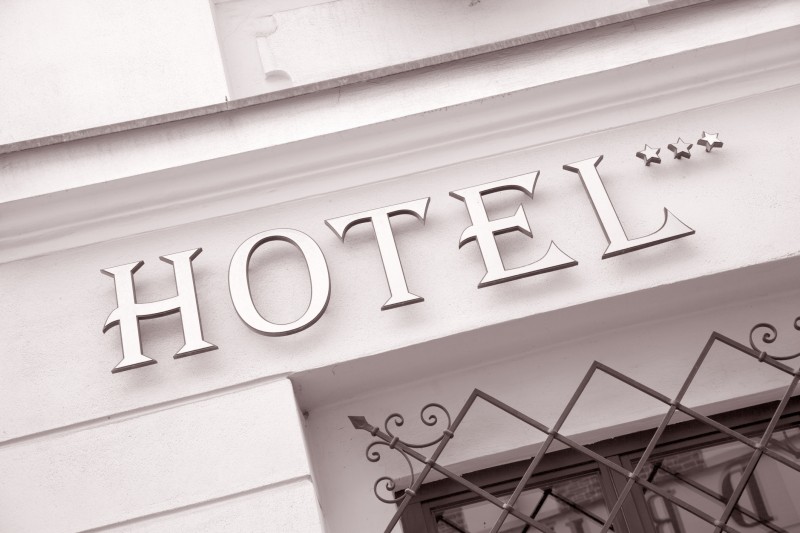 Make it extra special
Many hotels offer extras for newlyweds including fresh flowers, chocolates, music, champagne, strawberries, or fancy toiletries including massage or bath oils. When you are looking for wedding night accommodation, enquire what the hotel can do to make your stay a bit more special.
Use venue special offers
If your venue has a bridal suite they might give it to you free of charge as you have spent a considerable amount with them, or if they don't offer accommodation they may have arranged deals with local hotels. Find out about any special offers your venue has on wedding night accommodation – you can sometimes get a really good discount through your venue so it always makes sense to ask.
Book early enough
Don't leave it to the last minute to book your wedding night accommodation and aim to book something prior to sending out your wedding invitations if wedding night accommodation isn't available at your venue or included in your wedding package. Many couples invest hours looking for local hotels for their guests to stay in, and even negotiate reduced rates for those attending the wedding, but when they have to book accommodation for themselves they find that all the places are taken by wedding guests.
Get a late check out
You want your first morning as newlyweds to be a laid back and romantic occasion without having to worry about eating your breakfast in a hurry and leaving before 10am. If you are only booking in for one night try to find a hotel that will allow you check out late.
Use Easy Weddings to connect with your dream wedding suppliers.
Browse the directory and start planning today!