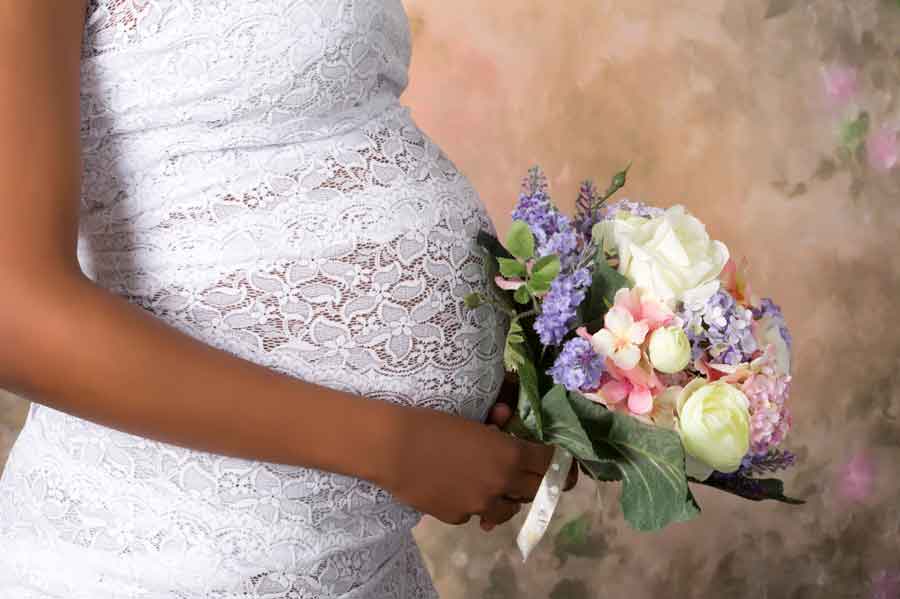 There are many milestones in a woman's life, and getting married and having a baby are perhaps some of the most special. If you are blessed with experiencing these two milestones simultaneously, then here are our top tips for pregnant brides-to-be.
Whether you're battling morning sickness or juggling planning the nursery and your wedding day, pregnant brides have lot more to think about than just organising matching the bouquets with the bridesmaid dresses. To make you're life a little easier, here are some tips on how to make the most out of planning for a baby and planning a wedding at the same time.
Embrace your pregnancy glow
Hormones produced during pregnancy such as progesterone increase the colour in your skin, and the extra blood circulating throughout your body will make your skin look plump and brighter. Another beauty bonus is that your hormones will encourage extra hair growth and your hair will fall out less, therefore you will have a very luscious mane of hair on your wedding day, so you can rock those textured waves if you wish!
Embrace the kind gestures
Being pregnant means that people are often more inclined to want to help you or do things for you, and during this busy time in your life, it may be wise to embrace the extra help. Even delegating tasks to wiling participants, or accepting offers of help you would normally politely refuse will truly take a load off your back.
It may also be wise to have a structured timeline/To Do list of all your wedding plans, as it is imperative to be organised during such a busy time. Preparing for a baby and planning a wedding require work, so help yourself out by making the process as easy as possible.
Finding a wedding dress isn't as difficult as it seems
There are so many gorgeous wedding dresses for expecting brides and it is always possible to find a dress you like in a larger size and have it altered to fit you. Or, you can even opt for a made to measure gown, because whether you buy off the rack or have something made you will still need countless fittings to accommodate that growing bump!
Remember not to hide your belly behind loads of fabric, but rather embrace it!
Pregnant brides don't have to wear heels
Firstly, no one will judge you if you're rocking flats on your wedding day, a) because it's your wedding day, and b) because you're pregnant! Some women do get swollen feet during pregnancy so choose footwear that is comfortable for you, and if that is a high heel, then that's a bonus!
Your bump is your best accessory
You baby bump is your best accessory on your wedding day, so use it in your photographs! Your photographer will direct you on the best angles and poses to accentuate your gorgeous bump, and if you tell your photographer in advance you could take a few pregnancy shots too – it will save you both time and money.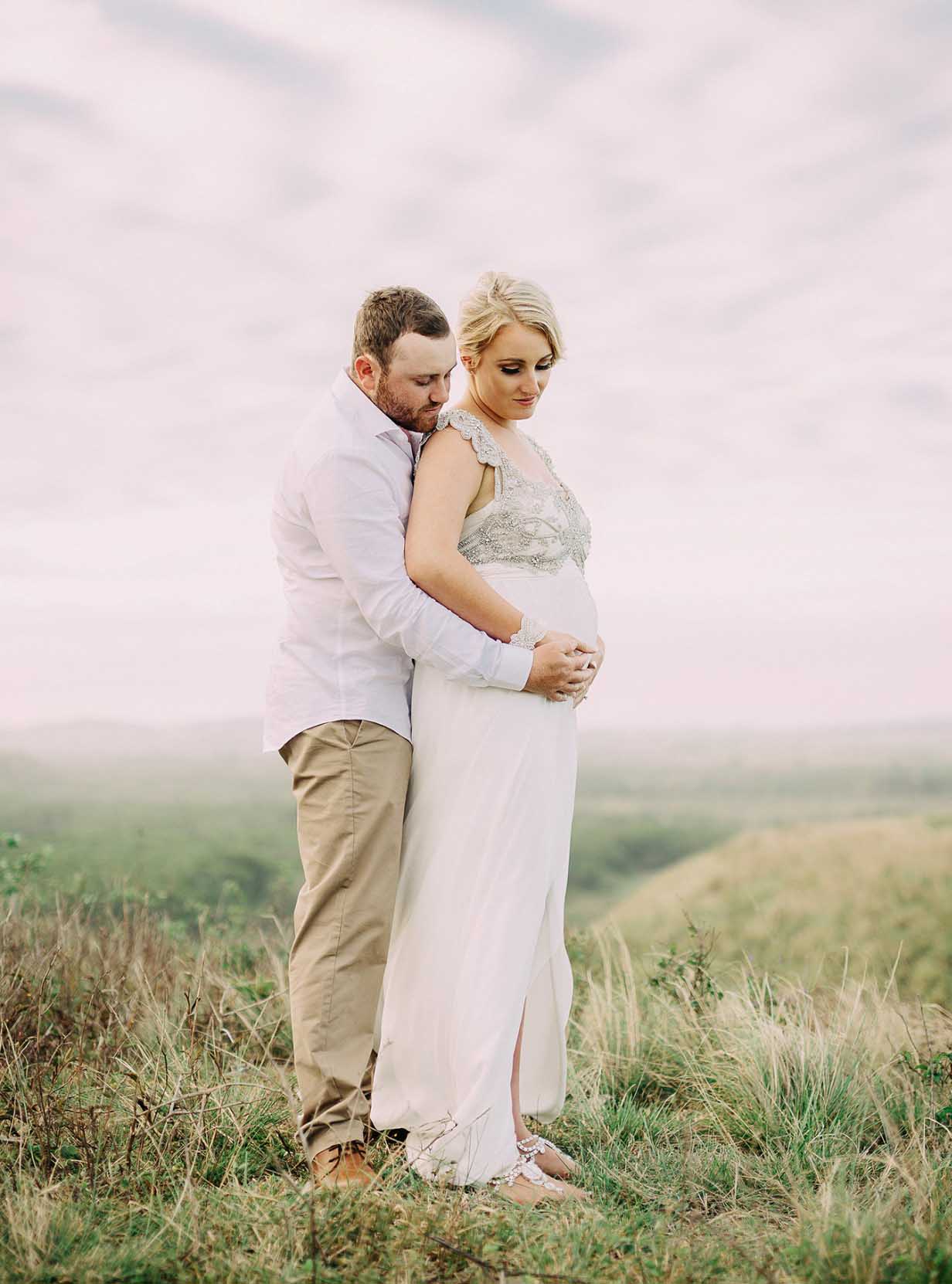 Eloping is an option
Opting for a private ceremony or flying to Las Vegas to exchange vows are ways to fast-track the wedding, if that's what you want to do. Planning for a baby and planning a wedding are both large tasks, and for some brides, doing both may not be so appealing. For some mothers-to-be having an intimate wedding or an elopement might be a little more manageable than planning a large wedding.
Your baby will be a part of your special day
The joy of starting a new life, both physically and metaphorically is the most amazing thing about being a pregnant bride. It is a truly unique and special experience, and one that no doubt you and your partner will treasure forever. Savour the moment, take many photographs and enjoy the fact that you are committing to spending the rest of your life with your partner, and also welcoming a bundle of joy into the world!
Turn your honeymoon into your babymoon
A babymoon is a fairly modern concept, and it basically means that the expecting parents take a special holiday before the baby is born as a way to relax and spend some quality time together before the baby arrives.
Use your honeymoon as a time to relax and unwind, and embrace the experience as it will be the last time you go on holiday before you become parents. However, if you're having the honeymoon after your baby arrives, your honeymoon will turn into your first family vacation!
It is also important to check restrictions surrounding the location you are headed, certain disease or viruses may affect pregnant women, and have a discussion with your doctor about your holiday plans.
Pregnant brides: we have some useful apps to make the wedding planning process easy!