Everyone will have their own idea of what an ideal hen party should look like and getting everyone to agree on a particular venue and set of activities can seem like mission impossible. We've got plenty of great advice if you're planning a hen party.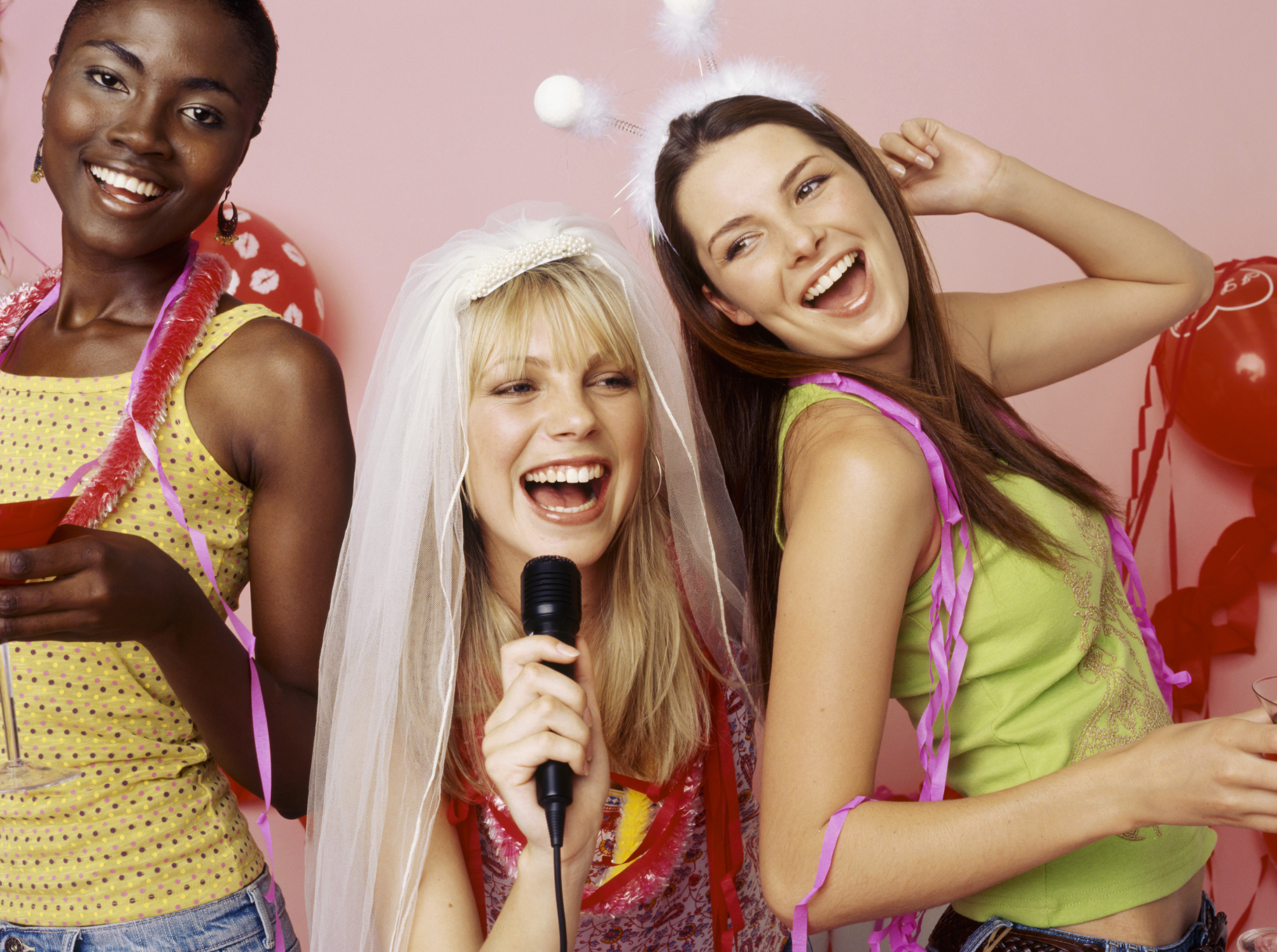 Single night or whole weekend?
Going on a trip to a different city, or even abroad, for a hen's party can be a great way to get create that party atmosphere and it's becoming increasingly popular for hen's parties to take place over an entire weekend, perhaps starting with a shopping trip, a dinner, a night out, and then a spa day to recover.
Of course these types of hen's parties can be quite expensive, and it might be that the bride will need to decide whether she would rather have a simple one night hen's party that many people can attend, or a luxury weekend do that only a handful of friends can afford to come to.
Should the party be a surprise?
A hen night can be more exciting if you can pull off a surprise party; the bride can't be disappointed by something she isn't expecting! Think about the bride's personality when deciding whether to make the hen's night a surprise. Is she a spontaneous character or does she like to plan everything well in advance? Does she pack to go on holiday just hours before her plane leaves, or is her suitcase ready days beforehand? The first type of personality will love a surprise party, the second will detest it.
Also take into account whether you have the resources to pull off a surprise party. Will you be able to get in touch with all the people she would like to invite, and will you be able to arrange a date when you know for certain that she doesn't have anything else planned?
Most modern hen's nights are organised in consultation with the bride. They may not know everything on the agenda, but they usually know the date, who are the guests that will be invited, and where the party is going to start.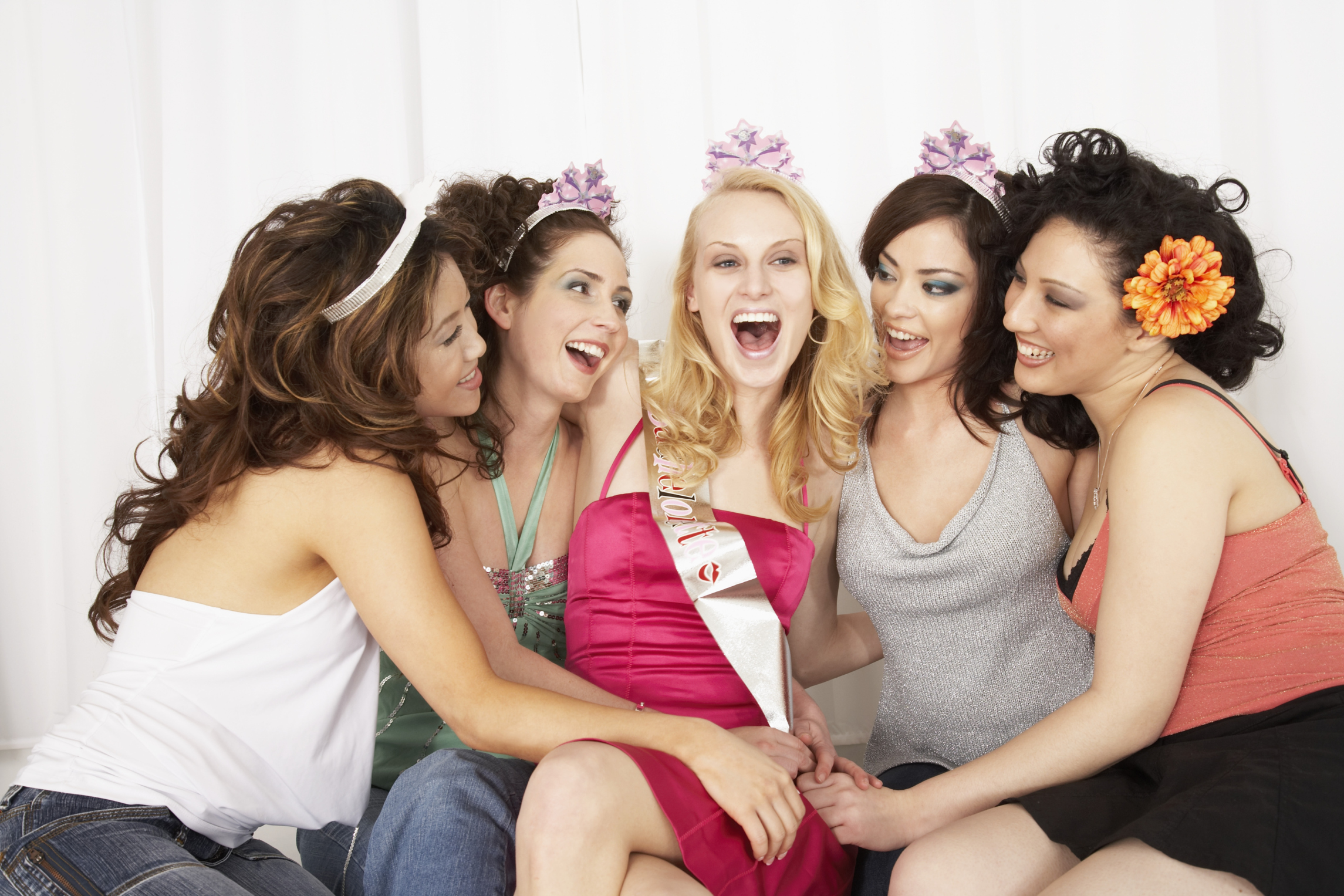 Should you hire a stripper?
Some girls feel that a hen's party isn't complete without a male stripper, while others can't stand the idea. There are various degrees of stripper and if you don't plan on moving the party to a strip club you could just hire one to come to the party venue. It is up to you whether they strip off completely or leave a bit to the imagination, and you can specify whether touching is acceptable or not.
The answer to this is completely down to the character of the bride. If she's not comfortable about seeing a stripper it's a definite a no, but if she seems open to the idea then book one; it's her last night as a single female after all.
Should you invite mothers to the party?
The hen night used to be for female family members, and possible a few family friends, but as hen's parties get more outrageous and raucous, less and less future brides are inviting their mothers or mothers-in-law, and are just partying with their friends.
Decide what the party will be like before you consider inviting mums. If it's going to be a day at a spa followed by a meal they'd probably love to come, but if it's going to be an all-night drinking and dancing session, including naughty dares for the bride, it might be better if they do not to attend.
Also think about the age and characters of the mothers, and their relationship with the bride. If they are younger and open minded enough to enjoy the hen's party, and the bride wishes them to be there, it's great to invite them along. You can always compromise and organise an afternoon tea that the mothers can enjoy, followed by a racy hen's night when they have gone home.