Hotel wedding venues are incredibly popular. It's easy to see why for so many fabulous reasons, one of which being that you and your guests can just crash after the wedding without worrying about who is going to drive or calling taxis. But there are plenty of cons to having your wedding in a hotel too. Things, you may not have thought about. If you're a bit undecided about whether or not a hotel wedding is for you, then stick around for a few of the pros and cons of hotel wedding venues.
Reasons to consider hotel wedding venues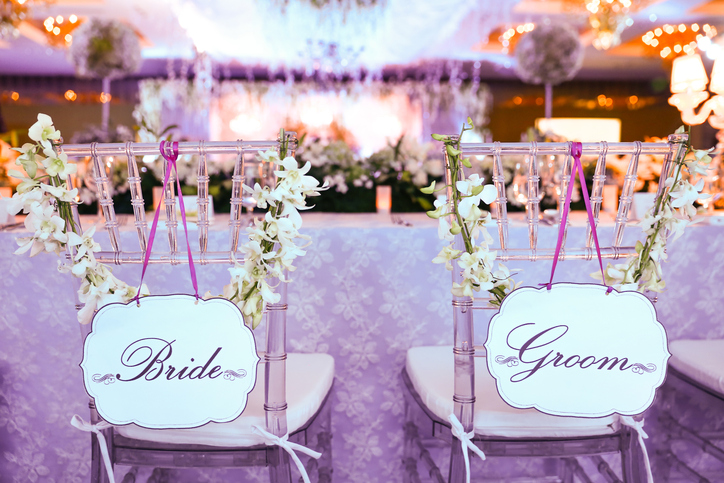 Experienced staff
A huge pro of booking your wedding in a hotel is the experience of the staff. Large hotels are often very experienced at organising weddings. And on top of this, plenty have a designated wedding co-ordinator to help you prepare for your special day. This obviously puts you in a great position as you needn't organise a personal wedding planner. It'll also alleviate a lot of stress that you may have been feeling about planning your wedding.
Even if you like to organise things, a wedding is a different beast altogether. Utilising the expertise of the wedding and event staff at a hotel will greatly help. After all, they've been helping to organise weddings for years whereas this is likely your first wedding.
Pleasant décor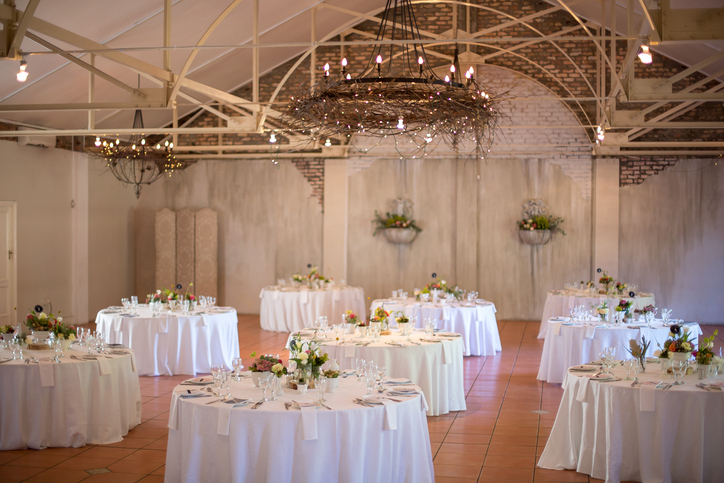 For your wedding, you obviously want your venue to be beautiful. Generally speaking, hotels tend to have an elegant and good quality interior. This means that you won't need to fret about the look or décor of the venue rooms in the hotel as you know that they're highly likely to be clean and functional as well as sophisticated.
Good facilities
While it's not the most fun thing to think about, hotels are guaranteed to have fantastic facilities. This is because they are required to keep these things for the comfort of their everyday guests. All of this means that when you book your wedding with a hotel, you should have ample parking, great bathroom facilities, and quiet spaces to sit down if the party becomes a bit too loud for your older guests. Everything you could need is right under the same roof and it couldn't be easier for you or your guests to find exactly what you need.
Convenience & accommodation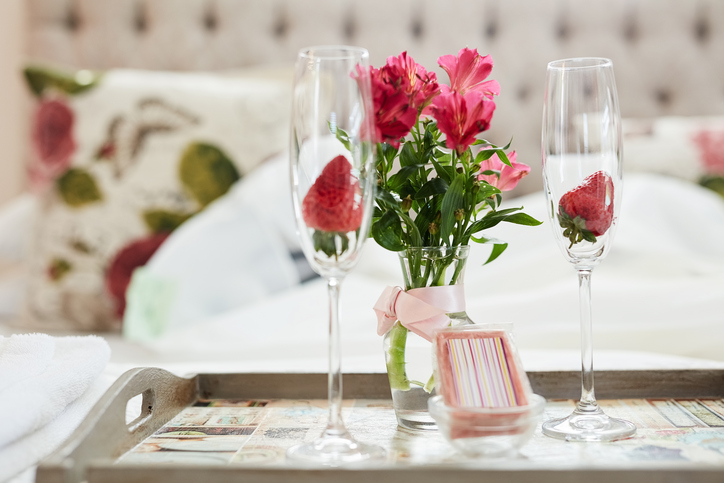 One of the most wonderful things about having a wedding in a hotel is that you can have everything in the one place. You can organise to say your vows in the hotel's garden or conservatory room. You can then have your reception in a dining room, function room or ballroom, depending on what hotel you pick. Already the wedding is looking pretty breezy and delightful, but you can really add to the convenience by booking a room for the night. Your guests can do this also so that your wedding is not only a celebration of love, it's also a beautifully easy wedding to attend where nothing needs to be worried about.
The practicality of having everything in the same location is one of the major benefits of hotel wedding venues and lets you to relax and enjoy a hassle free day. Hotels can generally supply:
A licenced room for your wedding ceremony
Rooms for you and your fiancé to prepare for the wedding
An area with a stage and dance floor for the evening do
A formal dining room for your wedding meal
A bar or lounge section for pre-dinner drinks
Accommodation for your wedding night
Your guests might enjoy a hotel wedding since they will also be able to reserve accommodation, which means that they don't have to worry about transport. They can also join you and your new spouse for breakfast the day after the special day. This can be a really lovely way to catch up with people who you might have missed talking to at the wedding. It might be that you can get a great deal for your guests on hotel accommodation, and since you are the happy couple you'll most likely get a few 'freebies' provided such as use of the honeymoon suite.
Wedding packages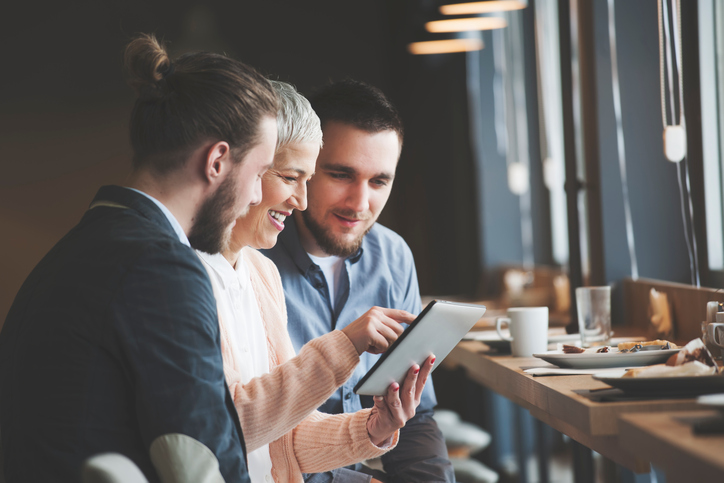 Getting married in a hotel might be elegant and have all the mod cons you could wish for, but it's also just easy. Most hotels offer varying types of wedding packages for you to choose from, making the whole booking process super convenient. If you're short on time, then a wedding package can be the best thing you can do for yourselves. You don't need to put excess pressure on to plan everything yourselves, just let the professionals handle it.
Being that the staff at the hotel have all the experience and the local knowledge, they'll be able to suggest local suppliers for the flowers, cake, entertainment, and registrar if these are part of the wedding package that they don't supply.
In-house catering
Generally, hotels provide their own caterers on site as a part of a wedding package. This again, is a huge convenience. It means you don't need to track down your own caterers and try extensive mushroom soups and plates of duck. By embracing everything that the hotel has on offer, many jobs from your to-do list will be instantly taken off your plate.
Potential downsides of hotel wedding venues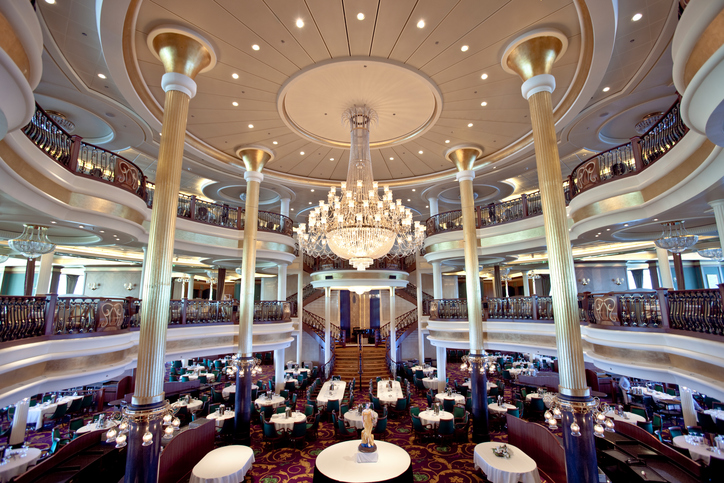 You might not have the place to yourselves
Unless you have reserved the hotel for your own exclusive use, you need to show some concern for other hotel guests during your reception. This might mean the band has to end playing at a specific time to keep the noise down. This can be a big inconvenience especially if you pictured yourselves dancing into the early hours of the morning.
The other thing is, large hotels might have plenty of reception rooms to organise more than one wedding at the same time. This can easily leave you fighting over the popular picture locations and hotel facilities with the other couple marrying on the same date. If you like your privacy and think these things might be deal breakers, then perhaps a hotel is not the right place for your wedding.
Limited options for decorating
Generally speaking, hotels don't really let couples decorate too much when they book for their weddings. This is because the hotel already has regular protocols and procedures that they usually stick to. While you'll be able to bring in some things that you want to decorate with, it will be unlikely that you'll be given free reign.
Lacking uniqueness
If you've always dreamed of having a highly unique or bespoke wedding, then a hotel might not be the right place for you. As hotels are so popular for weddings, it can be hard to ensure your event is unique and memorable. If you are going with a local hotel that a number of your friends have used for their special day you might end up with very similar occasions. This is because hotels often provide standard wedding packages and they aren't necessarily flexible enough to allow you to create something unique.
This can be a big issue for some couples who dreamed of a different kind of wedding than the ones their friends had. If this sounds like you, then check with the hotel you're planning on booking with on this issue. It might be something they can solve for you. It might not.
Wedding packages can be highly restrictive
For some couples the idea of everything being taken care of sounds perfect. For other couples, this doesn't sound like the most ideal scenario. You might have fallen in love with a hotel but found out that they only hire it out when you select one of their wedding packages, which may not be your thing.
Wedding packages are something that for some couples it feels like the weight of the world has been lifted. For other couples being so restricted is just not what they envisioned for their wedding. Generally, hotels put a lot of restrictions on wedding packages. They don't usually allow outside catering. Sometimes they have deals with photographers and videographers that mean you can't pick your own. Other times they only offer a certain amount of chairs for your ceremony, meaning lots of your guests will have to stand. This all depends on the hotel you pick, but there definitely will be some restrictions that you need to work out if you're happy with.
Lacking charm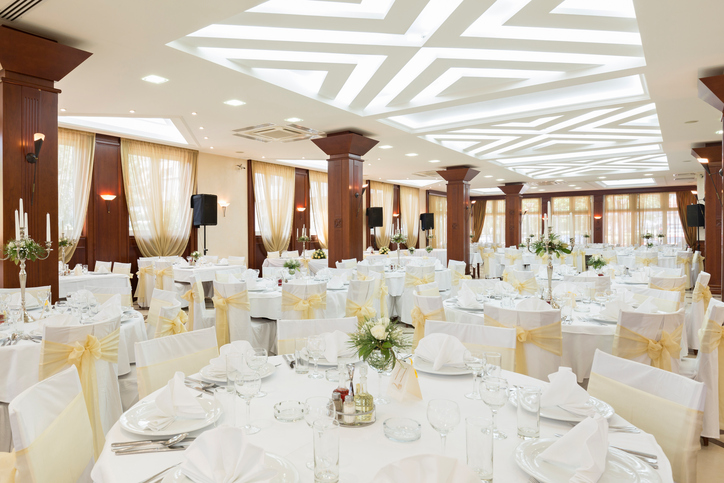 Depending on where you live, if you pick a hotel because it's in a great spot like near a waterfront or because it offers well-priced packages, then you might be looking at a hotel that is relatively new. Don't get us wrong, new hotels are not bad in the slightest, however if you were picturing something with a bit more historic charm then you won't find it here. If a hotel wedding is something you're dead keen on, then look high and low for one that offers the charm that you're searching for.
To find your idyllic hotel venue, click here.