A themed wedding is the perfect opportunity for creative couples to celebrate their union in a style that reflects their personalities. If you're thinking of having a themed wedding, here are some pros and cons to consider.
What is a themed wedding?
A themed wedding is a wedding which is planned, styled and decorated to communicate a specific theme. There are many different types of themes couples can choose to incorporate into their wedding.
A theme can be anything from a movie, to a historical era, a musician or style of music, a certain culture or country, a pop-culture genre such as sci-fi or comic-book super heroes, and anything else, from fairy tales, to books, sports, and even fashion trends.
Just to name a few, some popular wedding themes are; vintage, rustic, country, beach, DIY, Bohemian, industrial, and fantasy.
How do you have a themed wedding?
Planning and executing a themed wedding requires the same planning involved in a traditional wedding, except, everything you book, source and buy is related to your over all theme.
How you plan a themed wedding depends on what extent you wish to commit to your chosen theme. If you don't want to go 'all out,' you can simply include touches of your chosen theme in certain elements of your day such as the catering or how you and your bridal party are dressed.
For example, a bride who chooses a movie-themed wedding such as Breakfast at Tiffany's may include eggshell blue in her wedding colour scheme and wear pearls and a beehive hairstyle on her wedding day.
In contrast, another bride with the same wedding theme may choose to execute the aesthetic and style of Breakfast at Tiffany's with more enthusiasm. She may have an eggshell blue wedding colour scheme, as well as choose Breakfast at Tiffany's-themed invitations and decorations, and may even request her guests dress up as characters from the film.
Ultimately, how you plan and execute a themed wedding is different experience for each couple and all depends on how wholly you wish to commit yourself to the theme.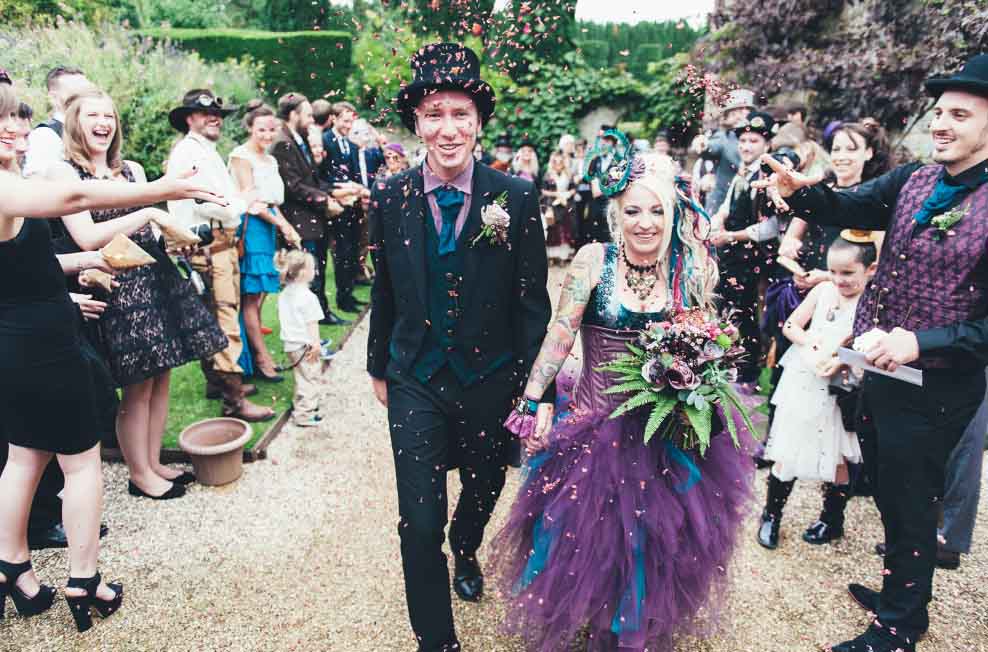 What are the pros and cons of a themed wedding?
Pros
Opportunity to have fun and be creative
A themed wedding is a great way to explore your creativity and treat your family and friends to a unique and fun experience. Particularly, for brides or grooms that have been dreaming of their wedding since they were young, it's an opportunity to bring your ultimate wedding to life!
Incorporating a theme in your wedding can make the planning process more fun, and the results on the day will be, no doubt, appreciated by your family and friends. Additionally, having a themed wedding is great way to express you and your spouses' personalities,
A memorable experience for your guests
Choosing a theme you love will not only make your wedding an enjoyable and memorable experience for yourself, but, also for your guests too.
Your guests are more likely to remember your wedding if you requested they attend wearing costumes or your included unusual styling elements and decorations on the day.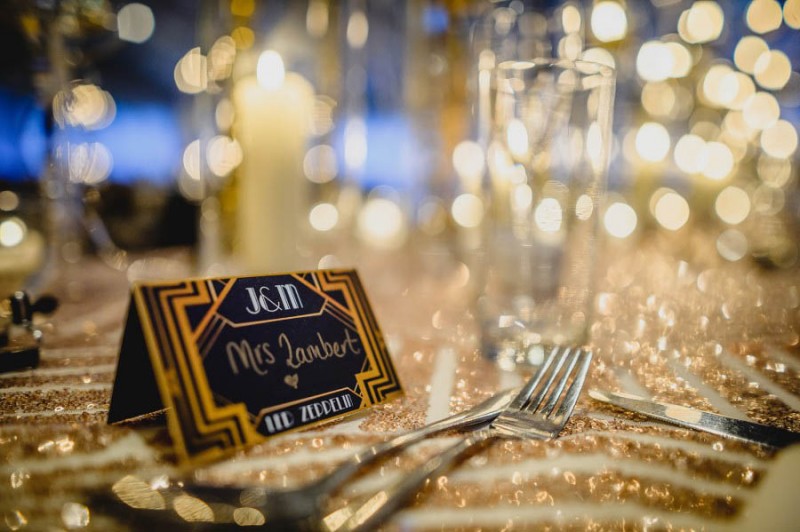 You can get everyone involved
Having a themed-wedding allows you to get all your guests involved by asking them to dress-up to match your theme. A themed wedding can also encourage interaction between guests, as, often, a particular theme may lend itself to including relevant games, traditions and formalities.
For example, if you were to have a festival-themed wedding, you may want to include a outdoor games or entertainment to really get emphasize your festival theme.
It may be cost-effective
This entirely depends on your chosen theme, but, you may find that your theme lends itself to D.I.Y decorations or wearing clothes that you already own. For example, having a vintage wedding theme may mean that you can borrow accessories from your grandmother and even wear her pre-loved wedding dress.
Cons
Can sometimes be costly
Depending on your theme, sourcing certain costumes, props, decorations and booking services can become costly if they are rare or hard to locate. However, costs don't have to escalate if you set a budget.
Additionally, if going 'all out' with your chosen theme may prove a little too costly, you can still have a themed wedding by incorporating touches of your theme here or there. For example, you can give your guests themed bomboniere, or maybe just include themed music or food.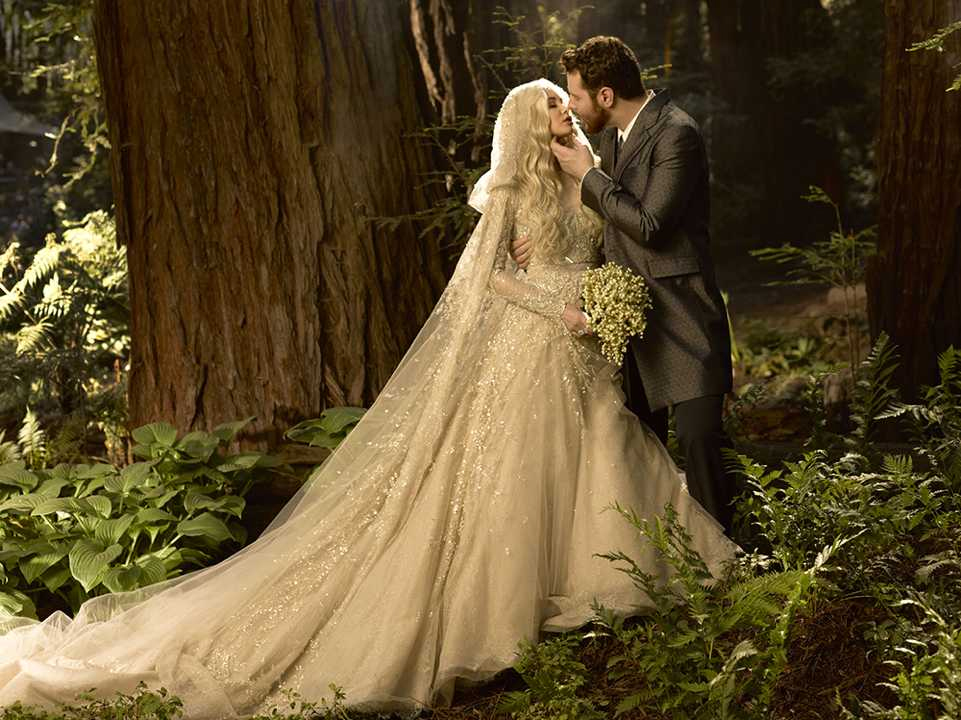 The end result may not meet your expectations
Many brides are warned that even after all their best efforts and meticulous planning, sometimes, not everything will turn out exactly they expected on the day. The same notion applies to themed weddings, and, is even more applicable, as a themed wedding often requires sourcing not-so-typical costumes, props and services.
Your guests may not want to cooperate
There is a possibility that some of your guests may not like or wish to participate in dressing according to your chosen theme,  especially if it requires elaborate costumes.
Some guests, (and even your bridal party), may not feel comfortable dressing in a costume and may feel forced to do so. Guests may also be unhappy about have to purchase or hire an expensive costume too.
Additionally, a certain theme may even offend some of your guests, particularly if it goes against their social or religious beliefs.
It can take time to source the right clothing, props, and services
To get things just right, you may spend a lot of time and energy hunting for that particular hat or period costume to make your theme come to life. Planning any wedding, but particularly a themed wedding, requires lots of time and energy, so for some, it may become a little stressful.
.