Modern couples are becoming increasingly adventurous when it comes to wedding rings. Rings are becoming more elaborate and many brides and grooms are choosing something other than the standard gold band. Here are some of the latest wedding ring trends: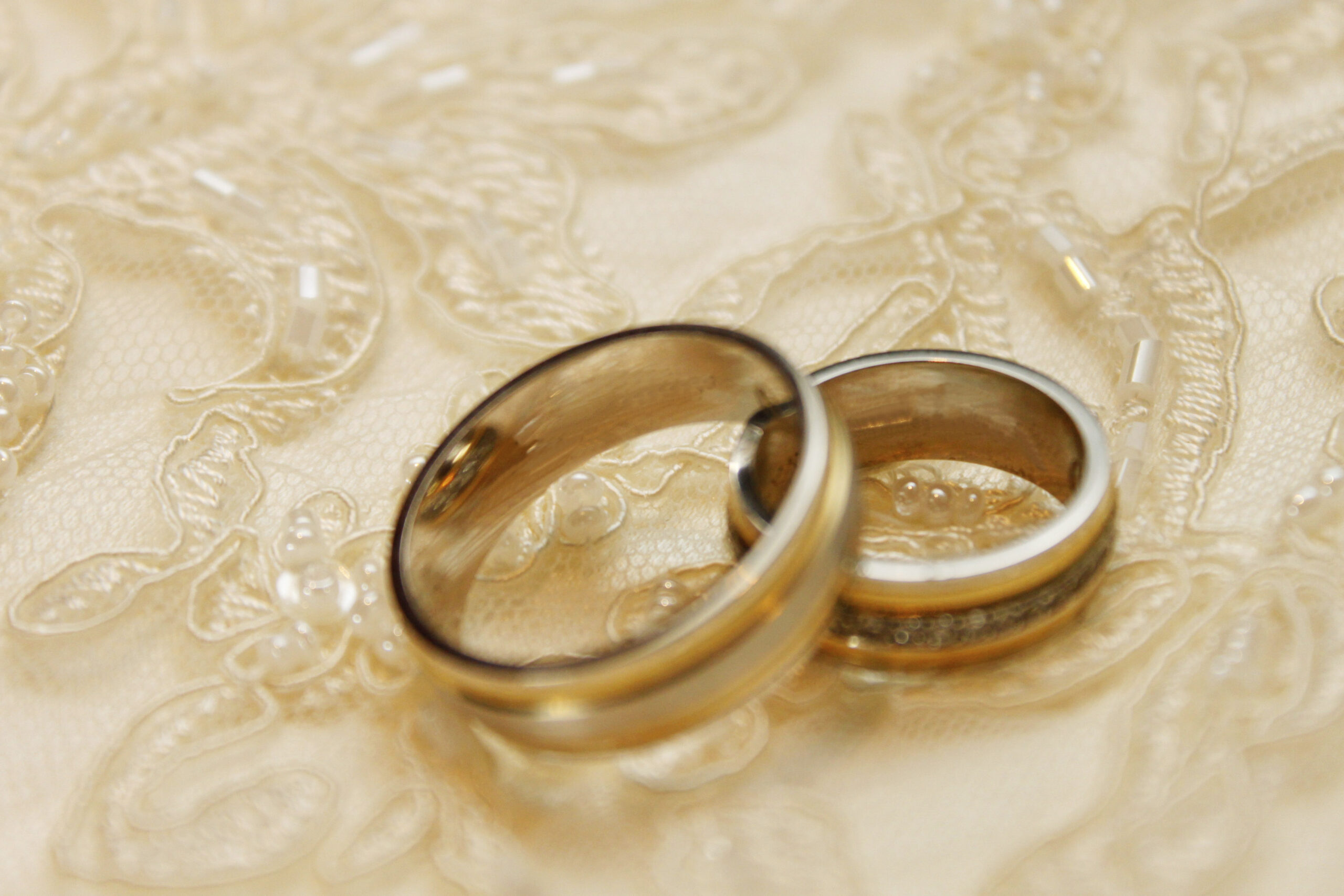 You should aim to order your wedding bands four to five months before the wedding in order to have enough time for any alterations. Try to choose rings that look similar in some way, perhaps the same metal or the same style, to provide some connection between husband and wife.
If your budget for wedding jewellery is limited, it would probably make more sense to invest in high quality wedding bands that you will wear for the rest of your life, rather than expensive bridal jewellery that will only get worn on one occasion
Wedding ring trends for husbands
Men are turning their backs on the traditional gold bands and choosing practical yet durable alternatives. For many men, the choice of wedding band is influenced by the nature of their work, and their lifestyle. Many wedding ring designers are using the principles of ergonomics to make rings more comfortable for men to wear. Platinum is becoming a popular choice as it is hardwearing, and grooms are selecting rings that won't scratch or become chipped when worn on a daily basis.
Up until recently, a diamond wedding ring for a groom would have been regarded as too feminine, but these days they are extremely fashionable and are continuing to grow in popularity. The usual styles chosen by men are gypsy or channel set round or square diamonds, and yellow, black or champagne diamonds are chosen more often than white. Diamond rings for grooms tend to be more subtle than their bridal counterparts, with the diamond usually set in such a way so that it is flush with the band.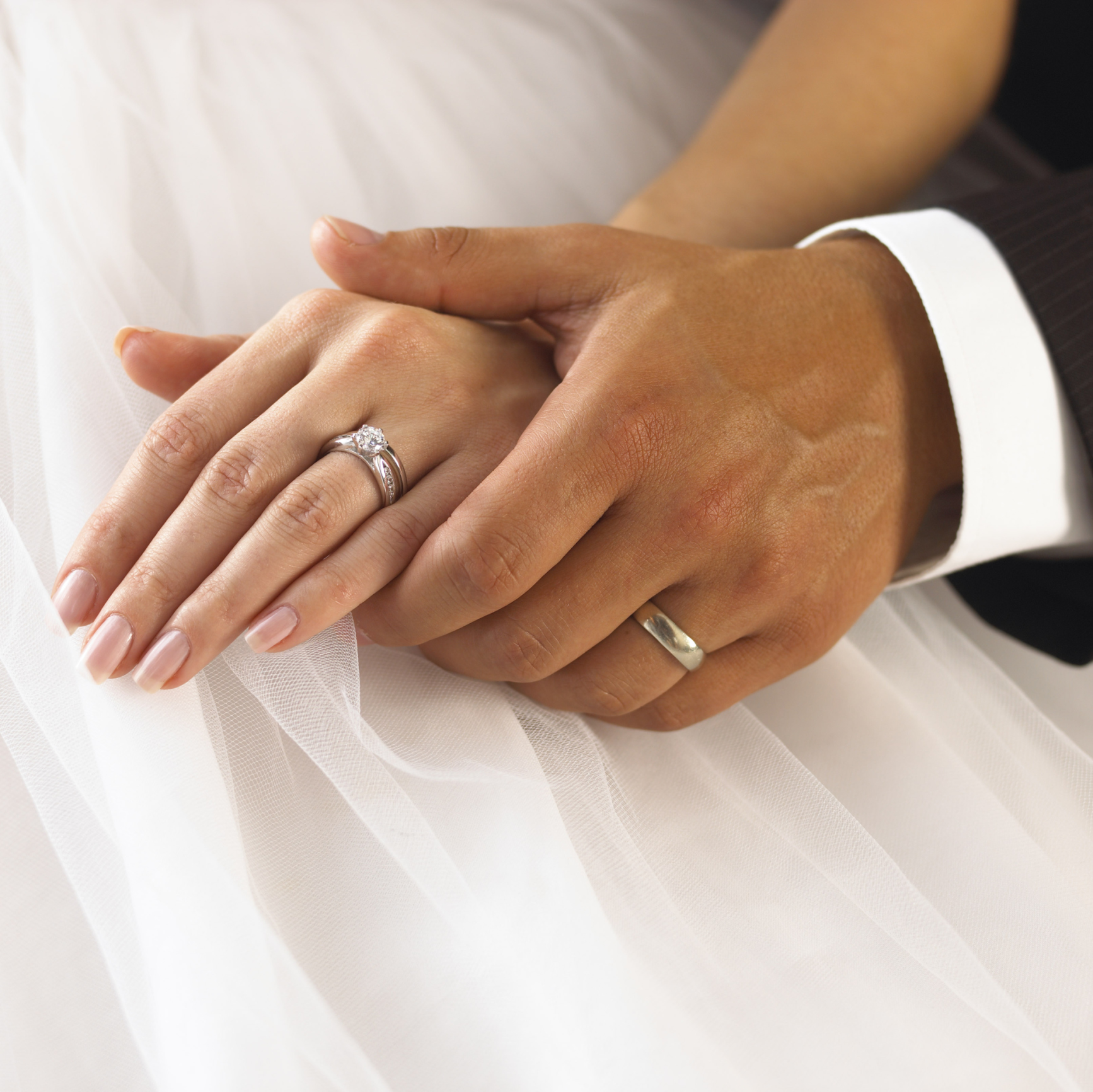 Wedding ring trends for wives
One trend that is big in the bridal wedding ring industry is stacked rings. Two or three rings stacked together is an elegant and modern look, and can be worn with or without an engagement ring. The rings can be eternity style rings with stones all the way around, or plain precious metal bands.
Another trend is for vintage inspired rings, which corresponds with the increasing trend for vintage wedding gowns. Features of vintage wedding rings include microset diamonds, old European round centre cut or Asscher cut stones, and minimal scroll-like engraving.
Perhaps you want to have your favourite colour, or your birth stone as an alternative to the classic white diamonds on a gold band? A final trend is for coloured stones such as yellow or pink diamonds and pink or blue sapphires. For those that have their heart set on white diamonds, pave diamonds are currently in fashion.