If you are looking for an alternative to the standard edible wedding favours given to loved ones after a wedding celebration, you should seriously consider the twin practicality and beauty of wedding favour candles. Lasting longer than the typical treats given to invitees, candles means that your friends and family will have a memento from your big day for months, if not years, after it has passed.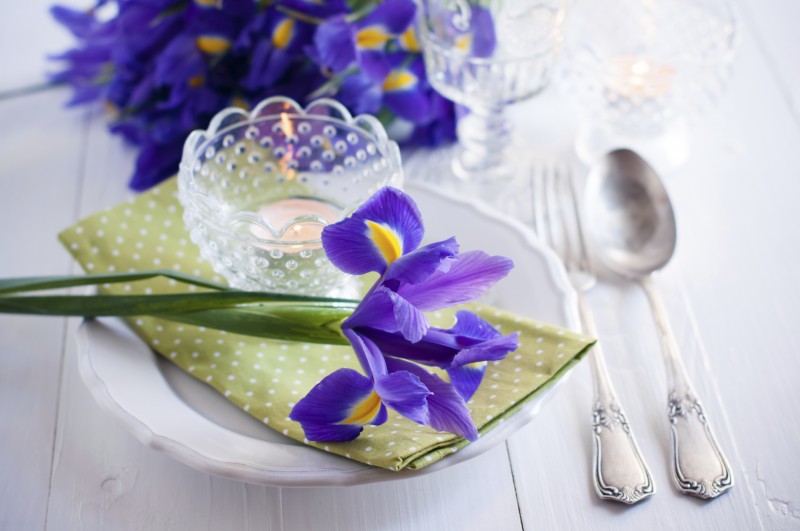 Use these ten ideas to kick start your imagination when considering your own candles-as-favours.
Tea light holders in glass, porcelain, or silver make memorable favours, and you can light the candles at the wedding as part of your wedding décor as it is the holder that is the offering rather than the candle itself.
Glassware with gel candles inside can be a well-received surprise as guests will be able to use the container to drink out of once the candle has melted away. Look for shot glasses, ice cream sundae glasses, martini stemware, or brandy snifters. Tiny espresso cups are also great candle receptacles.
Shaped candles are a special way to bring your wedding theme into your favours. Look for general wedding themed candles such as heart shapes, miniature wedding cakes, or kissing doves. You cold also choose imitation golf ball candles if you are getting married at a golf club, or wine bottle shaped candles for a vineyard.
Luxurious bath products combined with candles can make a wonderful gift set, and a calming scented candle wrapped up with a bottle of relaxing bath oil is ideal for your female guests, although you may want to consider a more masculine scent for the men.
Miniature glass lanterns with a tea light or votive candle inside are a charming addition to your table decorations as well as making great favours. A simple frosted glass lantern with a wire handle can complement a modern wedding, and a wrought iron style lantern works well for a more traditional event.
Candles in tins are a modern choice and you could mix three different coloured or scented tinned candles in a mesh bag as a single offering. Try combining a revitalising candle, a relaxing candle, and a sensual candle.
A decorative plant pot, watering can, or miniature bucket can be a novel candle holder and the ideal trinket for guests to remember your wedding by, especially if you have your details hand-painted onto it.
Scented candles that work with the season of your wedding or your bridal fragrance can be an exceptional choice. Just make sure you wrap them thoroughly or present them in a sealed gift box, otherwise the scent could be a little overwhelming.
Uncomplicated pillar candles tied with a complementary ribbon or rustic twine can make attractive presents for your guests, especially if you give two or three of varying heights.
Coloured candles can be chosen to match your wedding scheme, and delicate patterns also work well. Choose a cherry blossom design for a spring wedding or a warming orange and red graduated candle for an autumn gathering.
Novelty designs can be a lot of fun, and it's a good idea to look for candles painted to look as if they are wearing tuxedoes or bridal gowns, giving the first to the male guests and the latter to the ladies. Novelty candle holders include hand shapes with a tea light resting in the palm, or miniature chairs with a tea light placed in the seat.
Use Easy Weddings to connect with your dream wedding suppliers.
Browse the directory and start planning today!