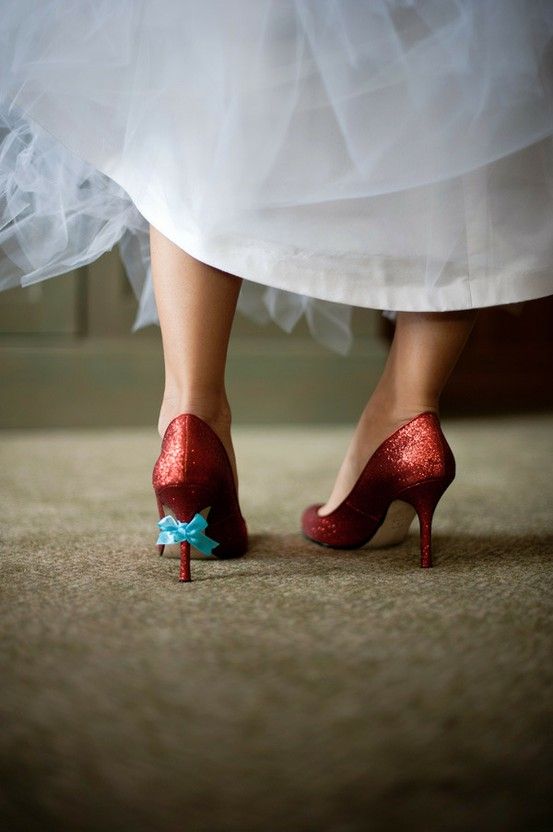 Wearing something old, something new, something borrowed and something blue on your wedding day is an age-old wedding traditional and, though finding the old, new or borrowed items is relatively easy, incorporating a little blue flair into your colour scheme – which may not include blue – can be difficult. So, here are nine ideas that prove your 'blue' item doesn't always have to be a show-stealing centrepiece… but it can be!
A blue bouquet
A traditional bridal bouquet will often incorporate different shades of white and be focused around a central ivory tone. But baby's breath and gardenias aren't your only option; a pretty blue hue from a delphinium or hydrangea can make your wedding flowers pop.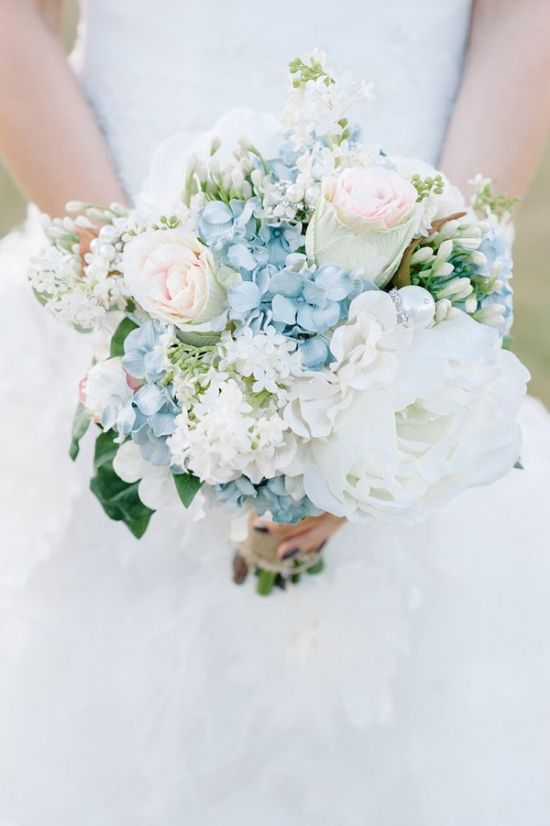 Secret (blue) embroidery
Your 'something blue' doesn't have to be anything big or flashy. In fact, it doesn't even need to be seen. It could be a representation of your wedding date with a little secret blue embroidery addition to your dress – or even on your underwear. If your wedding gown is going to be an heirloom, why not start a family tradition of adding the bride's wedding date?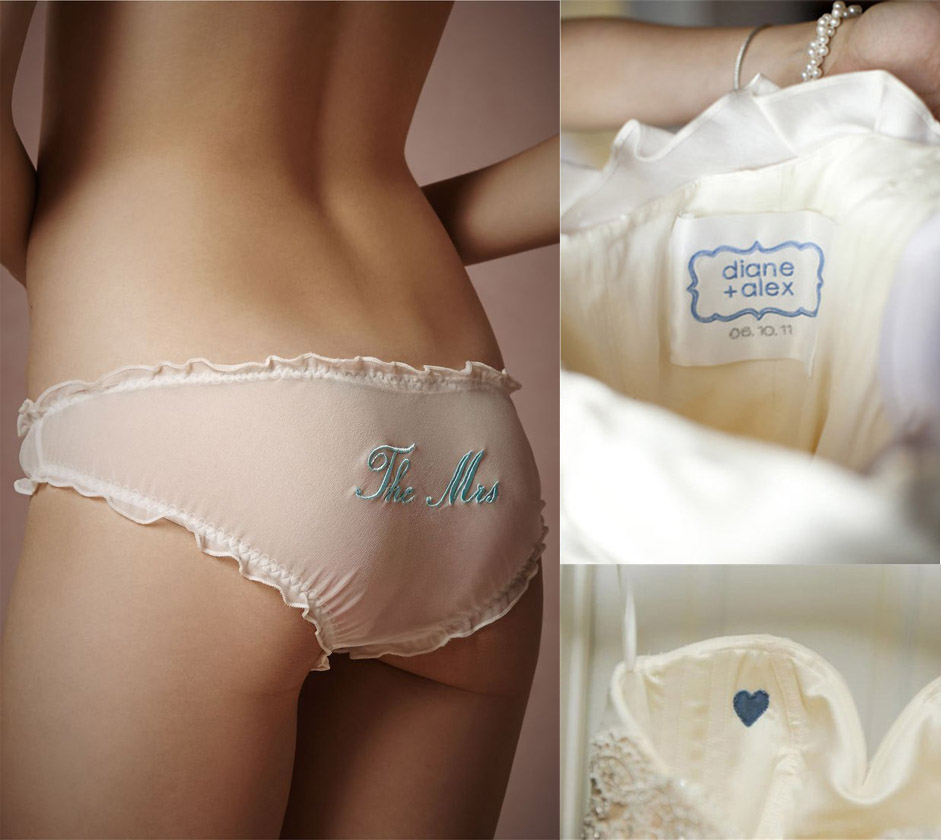 Your shoes (or even just the soles)
How about hiding some neon blue high heels under your flowing hemline, or even spring for an extravagant pair of powder-blue lined wedding Louboutins? Finding the perfect footwear for your big day could not only give you the few extra millimetres you want, but also help fulfill one of the big four 'somethings' on your wedding day.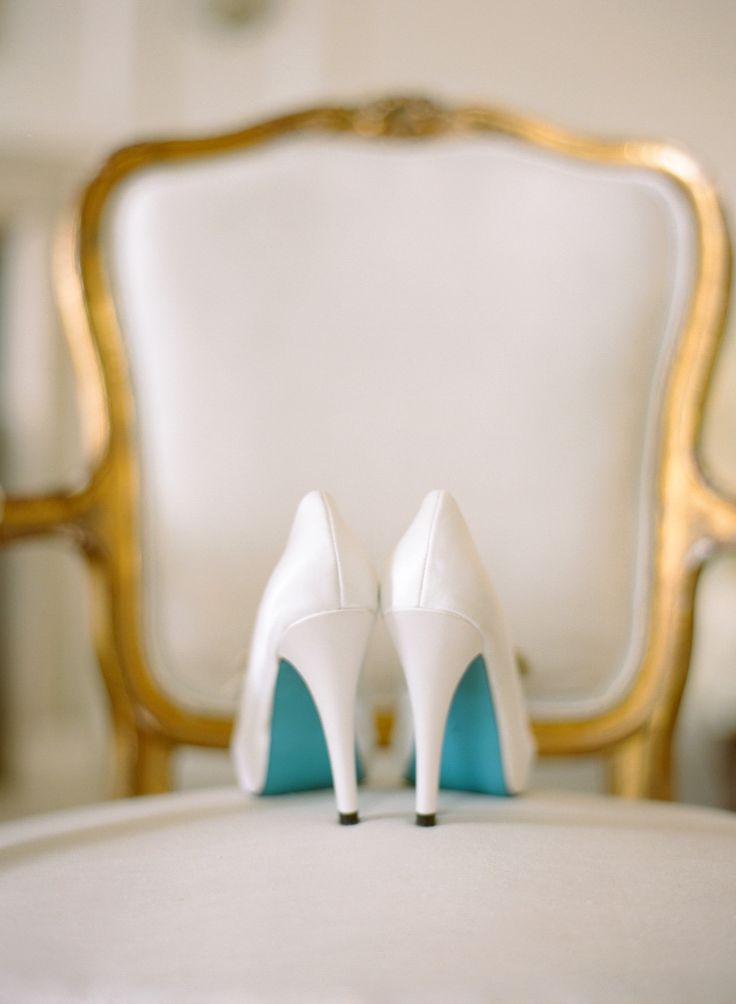 4. The groom's outfit
There's no rule saying you have to be in something blue. It's perfectly reasonable to extend your 'something blue' to your groom! Perhaps he's wearing a blue suit, or even a tie, socks or a stylish navy boutonniere may be one option. If he has already chose a suite – and it's not blue, accessorise with a simple blue handkerchief.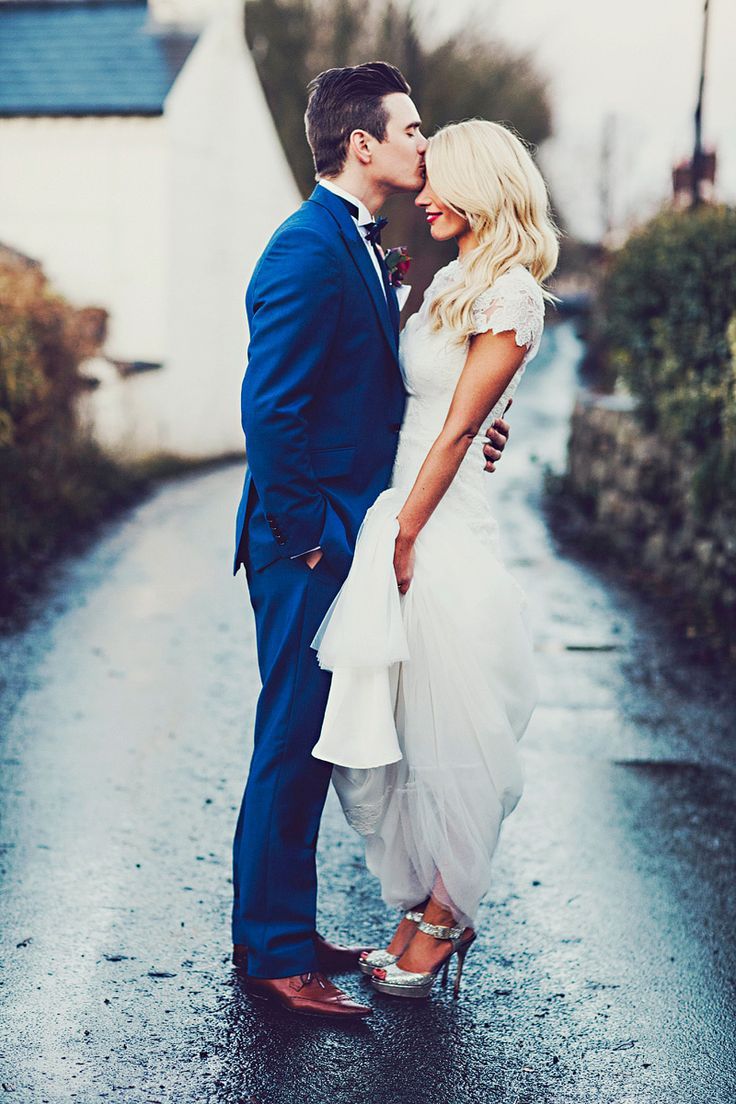 5. Bouquet accessories
If blue doesn't factor into your colour scheme – and you don't want blue flowers to your bouquet, why not consider beautifying the overall bunch with accessories in that elusive shade; such as a ribbon tie to keep the stems together.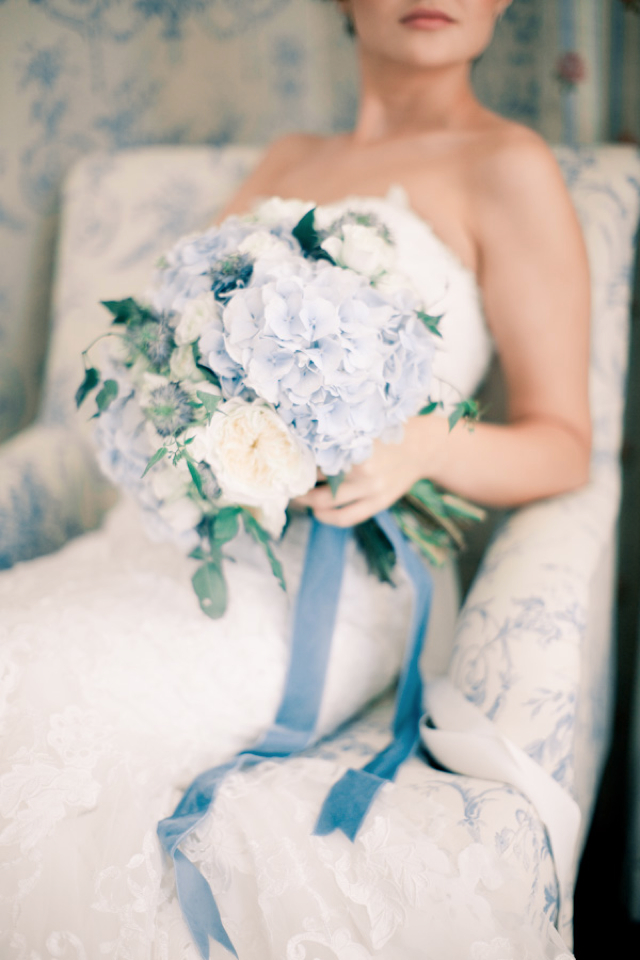 6. Coloured manicure
If making a bold statement with block navy isn't your style, try adding a light blue-tint to your wedding nails. A well-done manicure is a must for any bride and a touch of a powder-shade of blue could be the solution to your 'something blue' predicament.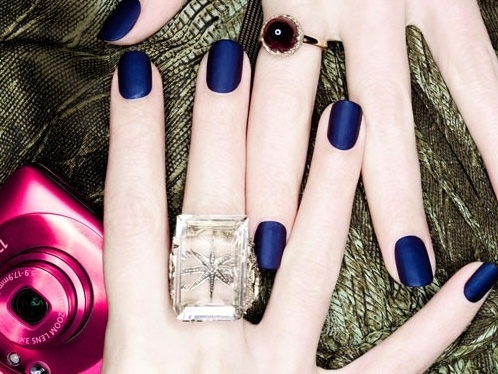 7. Headpieces and veils
Glam up your intricate hairstyle or accessorise that up-do with a 'something blue' inspired headpiece such as the floral one below, a comb with blue gemstones or, even, a veil tinted with a little blue to fit your theme. Whatever you choose, it doesn't have to dominate your outfit. Even a single thin ribbon added to your hair might be enough to add that extra touch to your wedding look as well as keep everything in place.
8. Your bridesmaids
If pimping out your groom's suit isn't your style, why not have your favourite girls stand-in for the tradition? Blue comes in so many shades, from dark navy to pretty powder blue, so there's certainly a shade that will be both flattering and loved by your bridal party.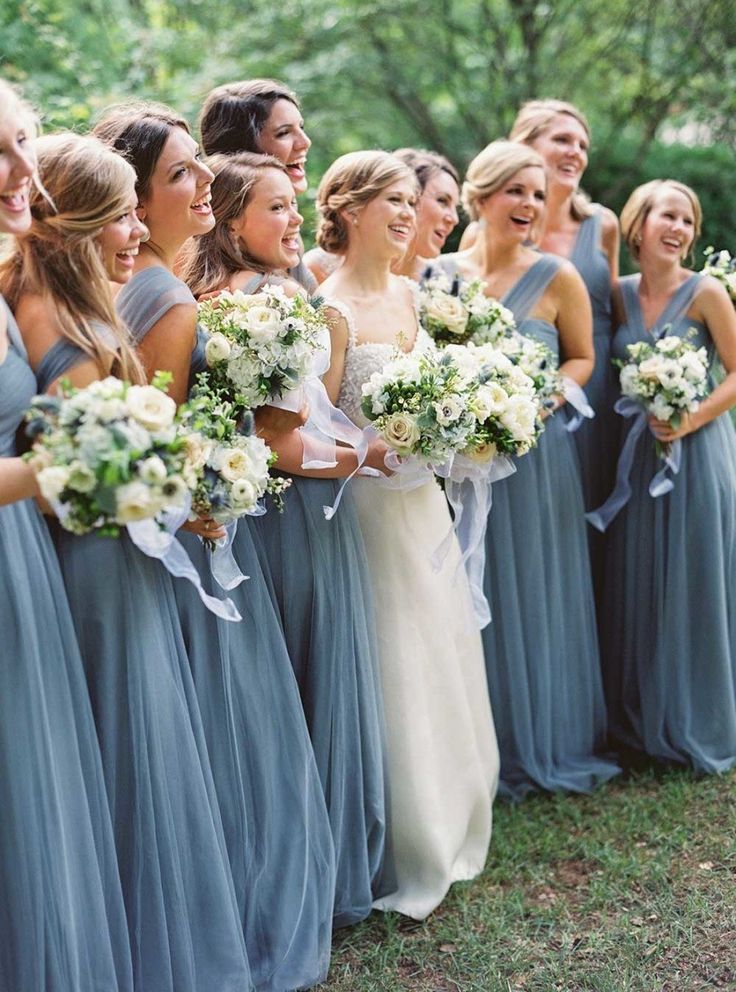 9. The getaway vehicle
This is a BIG 'something blue.' You could make a rather glamorous exit in a deep navy coloured vintage car – or a flashy, bright blue sports car but, if you're looking for something truly unique, what about a pale-blue Vespa or even a Ford Anglia; for a magical getaway.