Wedding cakes can be pretty pricey and you might be surprised how much a simple cake can carve off your wedding budget. If you're looking for way to keep costs down, your wedding cake offers plenty of possibilities. Here are some simple budget wedding cake ideas: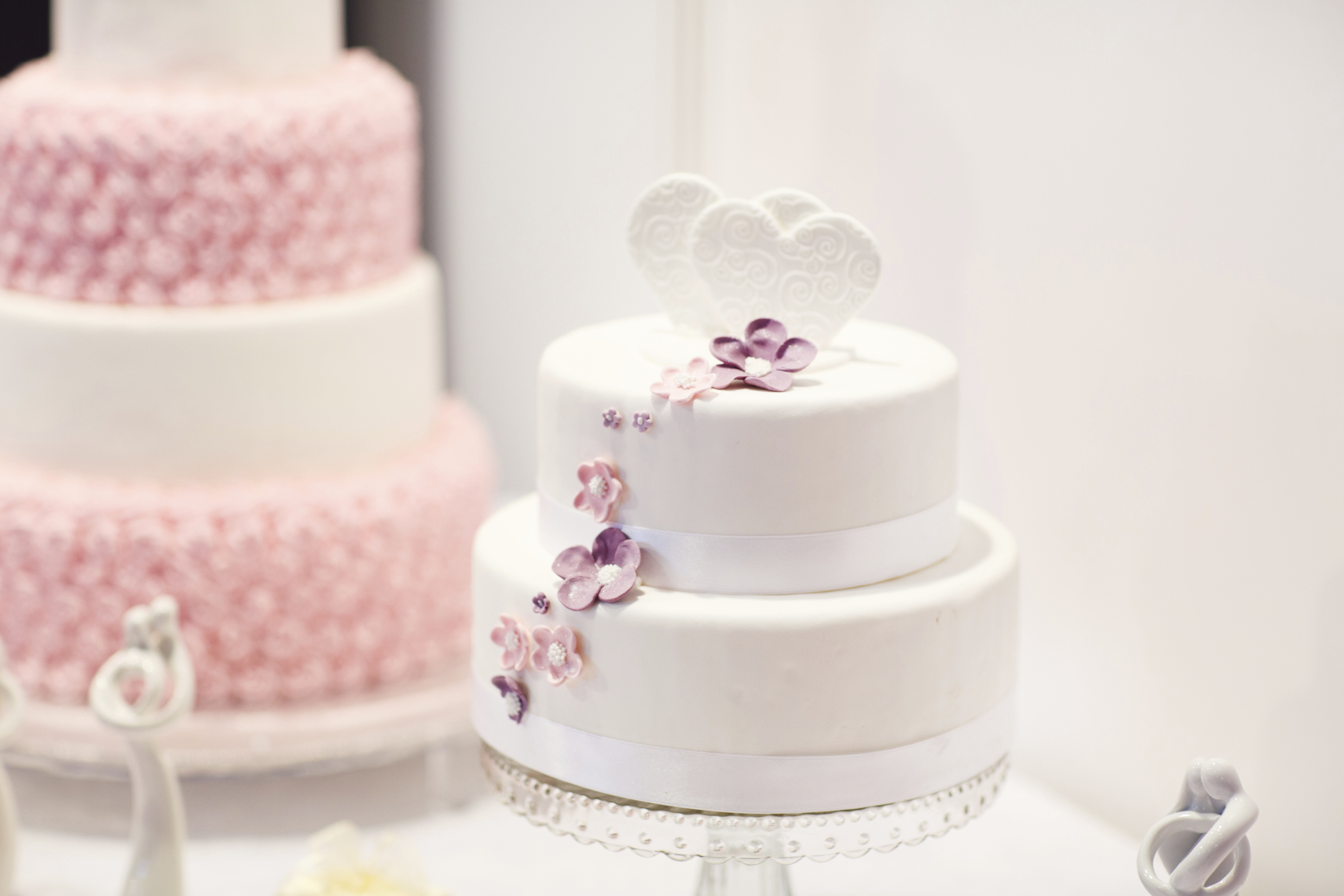 Buy a supermarket cake
Most supermarkets sell relatively affordable white iced cakes that you can accessorise as you want.  Choose different sized cakes and either stack them or use pillar and cake stands to get that classic tiered shape. You can even vary the flavours as you can purchase fruit, sponge, or chocolate layers and pile them together. Adding coloured ribbons or iced figurines creates a classic but budget-friendly effect.
Add some fake tiers
A cake that is big enough for fifty people might be all you need if you're having a small wedding, but you might feel like it won't provide enough of a centrepiece for your reception.  If so, it is perfectly fine to include a couple of fake tiers to scale-up your cake without the costs mounting up. Cake suppliers are very used to icing fake tiers and nobody at your wedding is going to check the cake so you don't need to worry, nobody will know.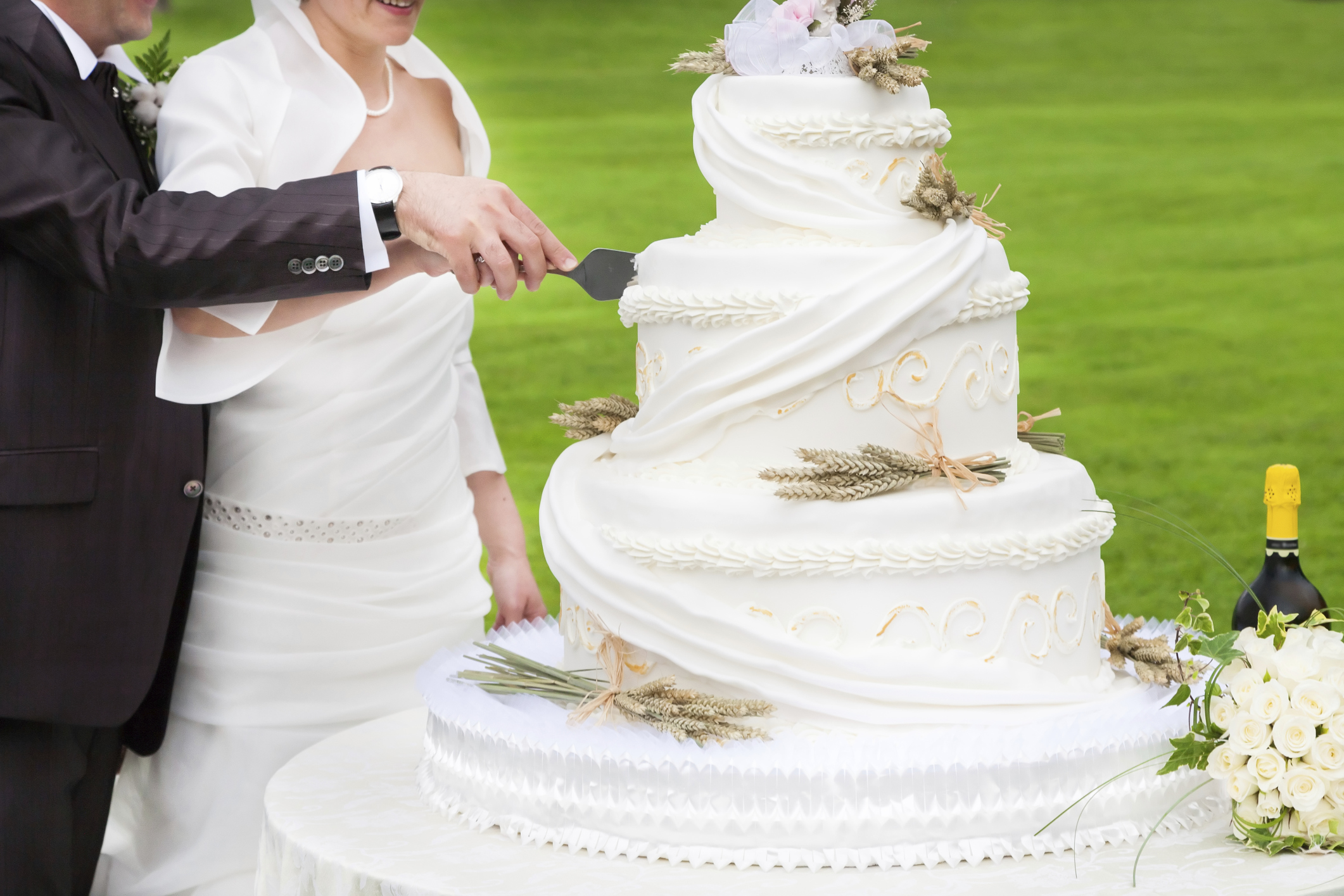 Serve the cake as a dessert
If you can't afford to splash out on both dessert and a cake, just make the wedding cake part of the menu. You don't need a traditional wedding cake; anything than can be put on show at the reception before it is served will work just the same. Cheesecake, profiteroles, chocolate torte, strawberry meringues, and macaroons can all be used as a wedding cake and dessert combo.
Add some flowers
When you are ordering your wedding flowers, check if you can pick some small co-ordinating arrangements to place on top of your wedding cake.  Purchasing cake flowers as part of your overall order will end up being cheaper than getting cake decorations on their own, and flowers are a beautiful way to ensure your cake is similar to your wedding theme.
As you are budgeting for your cake, don't forget to consider when and how you are going to dish it up.  If you are providing your guests a slice to take home with them, or are posting cake to guests who couldn't be there, you will have to include the cost of cake boxes together with the actual cake.  You might also want a special knife and server set for cutting the cake, even though the majority of venues or caterers will supply this if you ask them.