After finally getting organised and purchasing an engagement ring, Jamie proposed to his now-Fiancée, Mel, on the edge of picturesque Lake Taupo, New Zealand on Christmas day. Read on to hear one of the luckiest real proposals we have ever heard.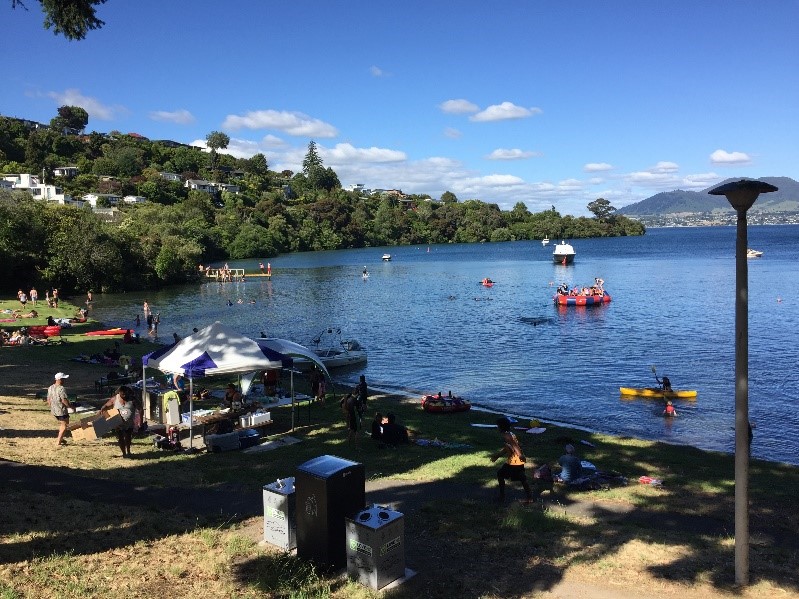 "I hadn't really fussed over the exact details but I knew I wanted the proposal to take place during our holiday to New Zealand. I packed the ring, along with a picnic and we set off for a quiet spot around the lake on Christmas Day." Jamie said. 
"I had plucked up the courage and was feeling ready but when we arrived the lakefront was overrun with local families celebrating the day. I suddenly felt the nerves creeping in as we set up the picnic and took our spot among the locals. As the afternoon wore on, I decided the setting wasn't quite right, and decided I would propose at another location.
"We decided to come back to the same beautiful little beach for a relaxed dinner, as there was a paucity of restaurants open for Christmas. We almost had the lakefront to ourselves when we returned after getting some supplies, and the timing felt right. We set up our picnic for a second time and I got myself ready for the proposal.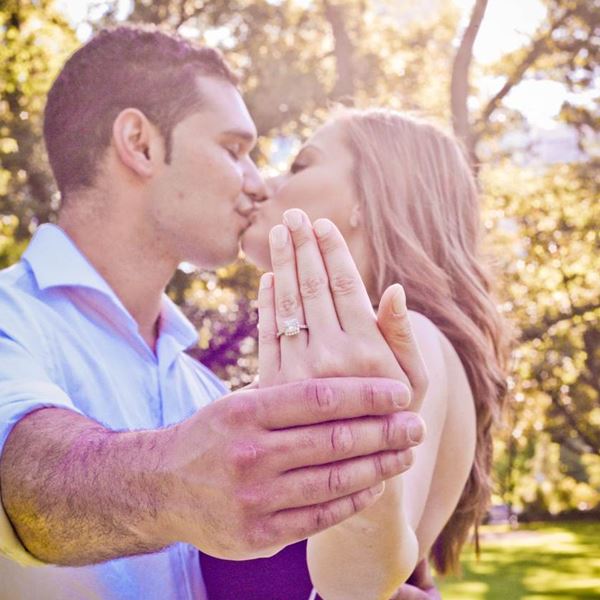 "After dinner when the sun was setting on a relaxing Christmas day, I asked Melissa to come out onto the jetty so I could take some photos looking out onto the tranquil crystal clear water. When she came out I told her I had bought her a Christmas present and handed her the ring wrapped in Christmas paper.
"As she began to unwrap the box, a wave of panic swept over me as I suddenly thought, what if the ring has become displaced in the box, and could fall into the water as Melissa opens it?! Too late, just as I had seen in my mind's eye, the ring popped out of the box and bounced along the wooden planks for what seemed like an eternity.
"My heart skipped a beat as it came to rest on the edge of the jetty, missing about three gaps in the jetty along the way. I swooped on the ring and knelt down on one knee in front of Melissa and asked 'will you marry me?' She said yes, we both breathed a huge sigh of relief and laughed at how close we came to losing the ring into Lake Taupo!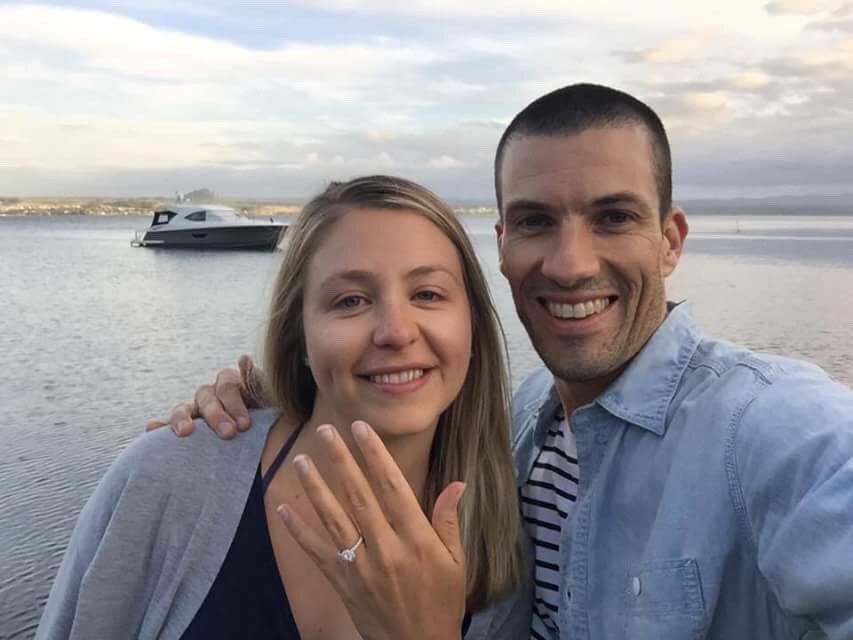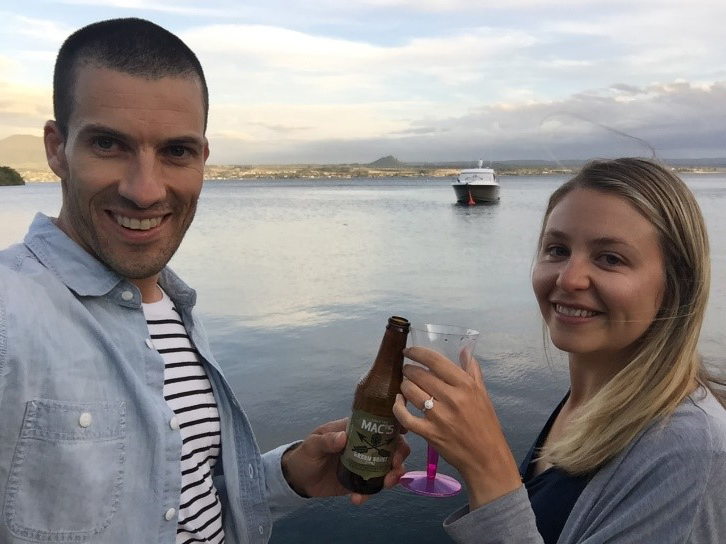 A happy (and lucky) ending for Jamie and Melissa. We can't wait to see them featured on real weddings!