We love a good proposal story here at Easy Weddings, and we definitely love animals. So what could be better than merging the two?!
Here are some of our favourite proposals featuring dogs, cats, cows and all of the above to put a smile on your dial today.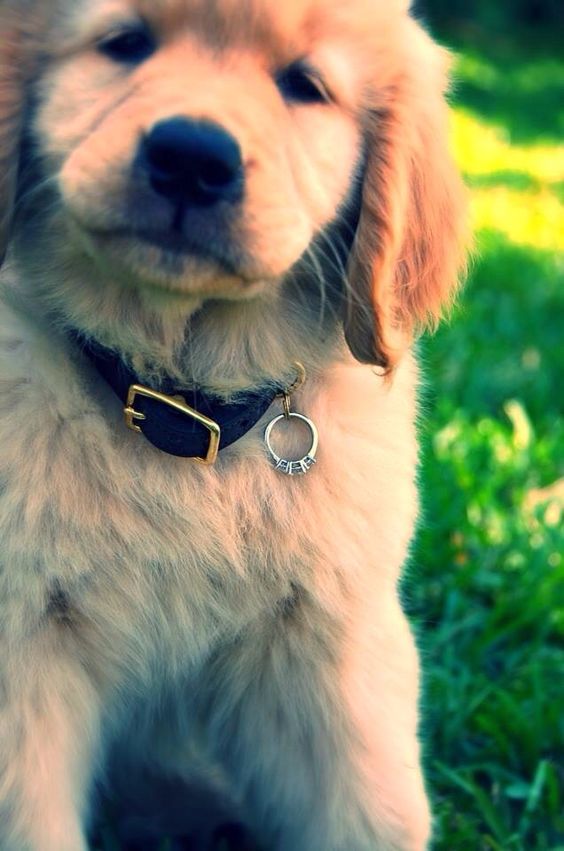 This happy family
When you're coming in as a parent it's always so heart warming to be accepted by your step-children. Even if those step-children are covered with fur.
We love the trend of proposals using pets to ask whether you'll marry their Mum or Dad. (FYI the correct answer is yes because then you get this lil floof in your life).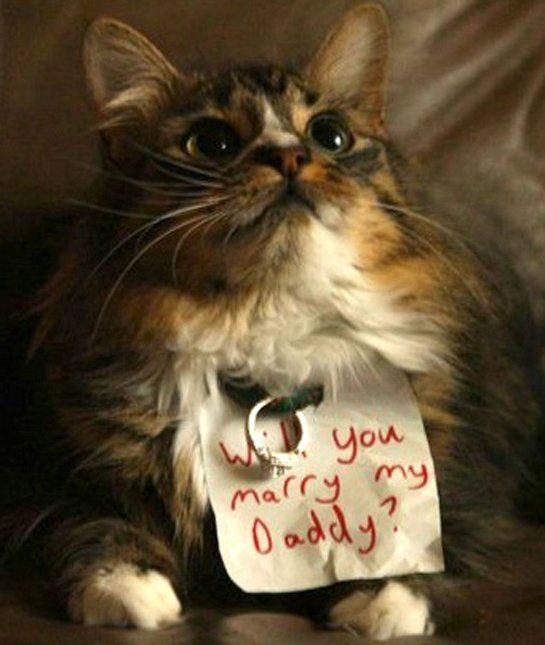 This celebrity cameo
Fiona the baby hippo was already an internet celebrity when Nick proposed to his girlfriend Hayley. But the fact that she was completely infatuated with the proposal and stopped to watch is truly adorable.
Just look at those rolls.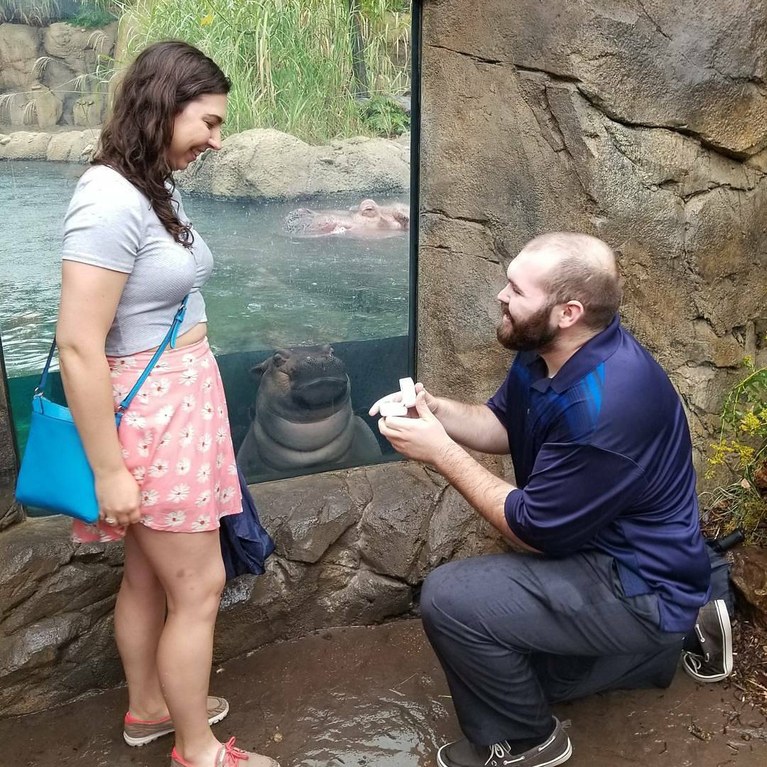 This good boy
If you want to up your game when it comes to the pet proposal then teach your dog, cat, fish, hamster to do something extra special.
Who's a good boy?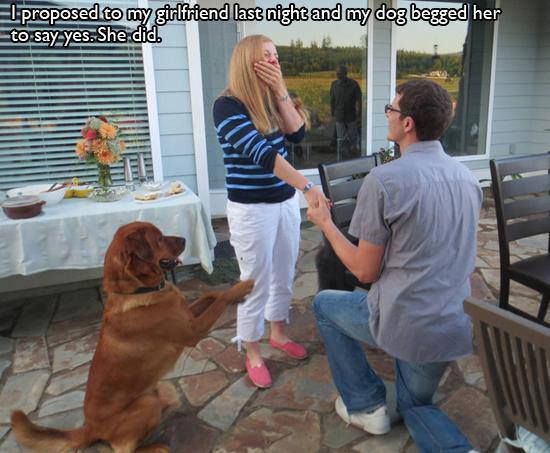 This meme-worthy moment
Wow, way to break the dolphins heart after he's just proposed to you.
This pic went viral after thousands of people online sympathised with this incredibly well-trained dolphin who was just looking for love.
What better way to celebrate your engagement than by getting your dolphin friend to help out and then seeing it all over the internet? Whoever the real proposal was from, we hope that this couple lives happily ever after.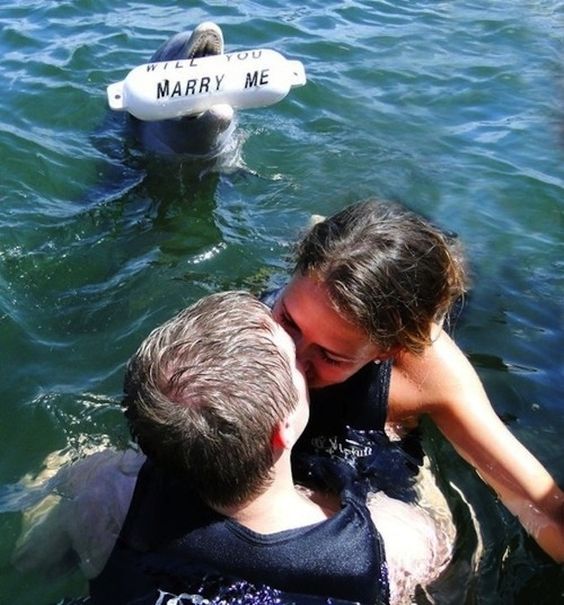 This walk with a difference
Don't have the best behaved pet? Already a happy family? Or do you just have the perfect spot planned out?
This proposal is not only gorgeous for the couple, dog and the stunning backdrop, but they also got some amazing photos of it! Imagine hanging these up on the wall at home. So much love.

This lil cutie
Puppy proposals are definitely a thing. Not into puppies (firstly how dare you) then why not use an animal you actually do like? Hamster proposal anyone?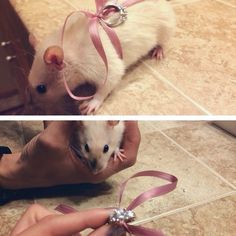 This perfectly planned moment
This woman's future hubby had her workmates and even a cockatoo get in on the action when he proposed in front of a crowd that included her family and friends.
It took them a month to train Zoe the cockatoo to carry the ring in her beak!
If you're looking to cry happy, ugly tears then watch the reaction of this beautiful couple. It's so beautiful!
https://www.instagram.com/p/BiemzN4hLKd/
This trip to the zoo
If you want to make sure you get some truly memorable animal proposal shots then head to your local zoo to pop the question. We love a zoo proposal with some of the world's most graceful animals. What a magical moment.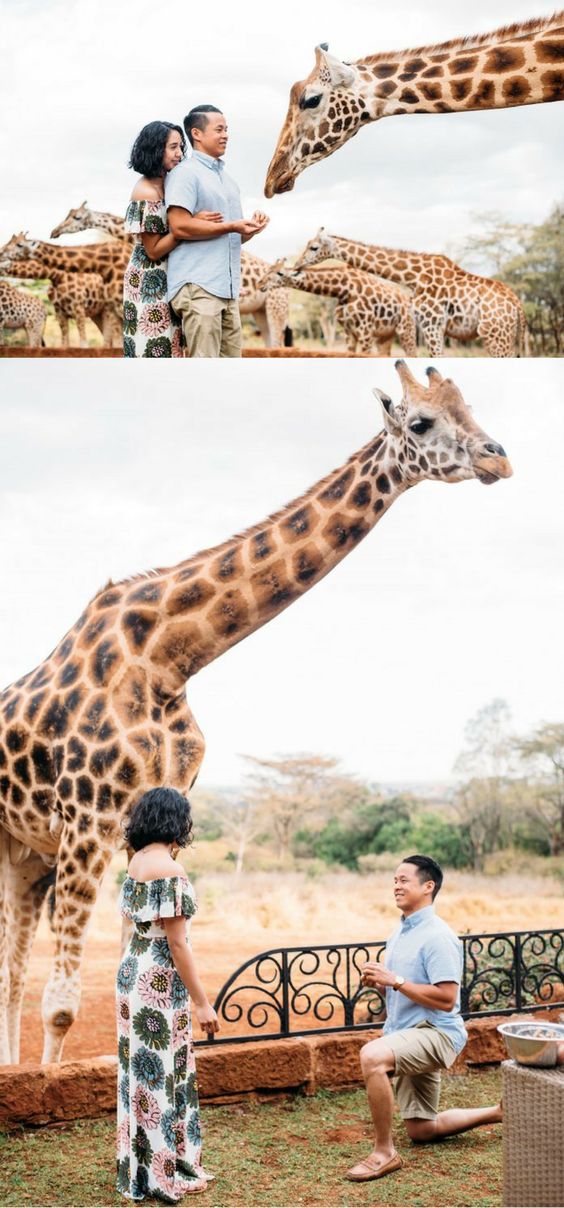 And of course there's this…
Not everyone has access to a trained pet, dolphin or a zoo. So when in doubt livestock is the way to go.
This moment is not only unique and fun but can you also imagine the magical moment you told your parents that your S.O spray painted a cow for you?
Would still say yes obvs.