For many of us, buying a new wedding dress is only a pipedream. Wedding dresses are expensive and if it's something you're only going to wear once, it's easy enough to see why many modern brides are considering different options.
If you're still on the fence, here are some valid reasons why you should consider a preloved wedding dress.
What is a preloved wedding dress?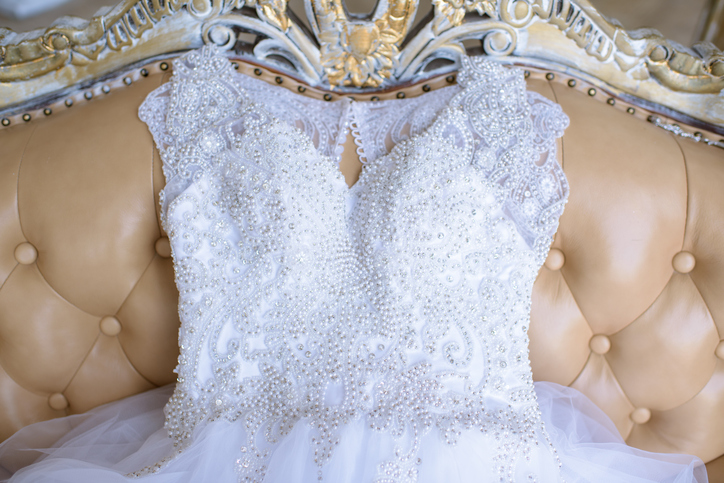 A preloved wedding dress is one that has already been worn by another bride. This may sound unappealing to many but there are many reasons to consider this option. Of course there may be some issues in purchasing a second-hand dress, things like needing to adjust the fit and worrying about how clean it will be, but there are many more positives to preloved dresses than you may think.
Buying a dress that is second-hand or vintage is a great option for brides who are on a budget, are passionate about the environment, love vintage style or want to be able to afford something high end. So stick around to be convinced that a preloved dress is right for you.
It's cheaper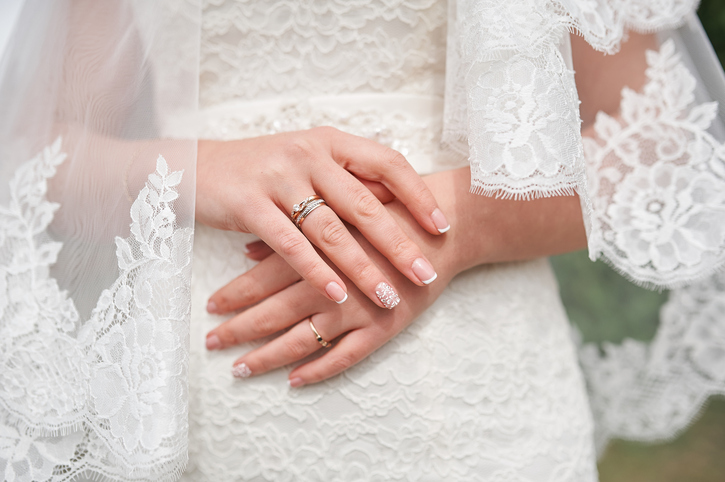 Buying something second-hand is always going to be cheaper than buying it new. According to Harper's Bazaar, in 2017 the average price of a wedding dress in the UK was £1385, which for those of us on budget, is a huge financial commitment seeing as it really is only something you can wear once. Unless of course you go to a lot of wedding-themed dress up parties.
In contrast to this, purchasing a vintage dress of preloved modern dress, can be as affordable as £200. Can you imagine buying your wedding dress for such a little amount? You can find beautiful and affordable preloved dresses on Ebay, Etsy and of course, in our preloved gown section. You'll be amazed at the amount you can save.
Endless choice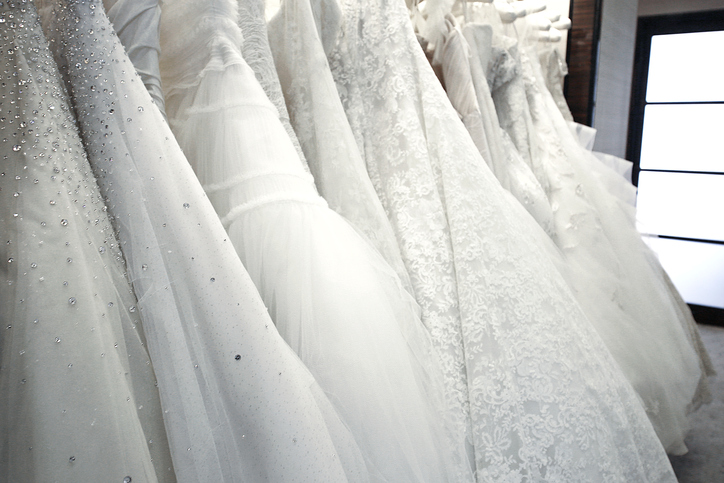 When most people think of second-hand clothing, they're probably thinking that choice and range will be lacking. This is definitely not the case with wedding dresses. Many brides choose to resell their wedding dresses these days as it's simply not practical to store them long term. This means that there are more and more choices for you to consider for your own preloved dress. 

You might be on the market for a 1950s tea-length dress, or a modern fishtail gown, whatever your style, you'll be guaranteed to find a number in varying sizes for you to choose from. There really is a huge range of choice out there.
It's environmentally friendly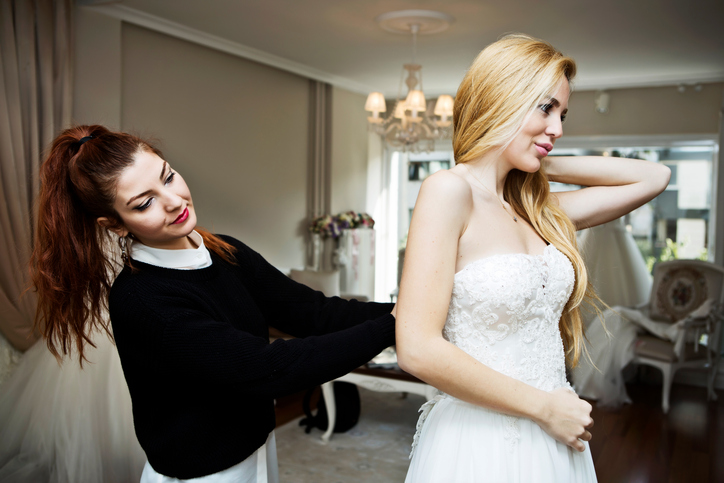 As a society, we don't tend to keep things for very long. We buy single-use plastics, waste food and we throw away our clothes far too often. This goes the same for wedding dresses. If brides are keeping their wedding dresses in their closets and not trying to give them another chance at life, then more and more gowns will continue to be produced to keep up with the demand for new wedding dresses.
Of course, new clothes will always be made and you can't prevent that, but you can give an otherwise forgotten dress a new lease on life. Wedding dresses are only made for weddings and often only get worn one time which is a sad outcome considering all the work that goes into making them. There's no reason why a dress shouldn't get to saunter down the aisle more than once if it's in good condition. 

Support recycling and reusing, and simply get the dress altered to fit you! 
Save money to spend elsewhere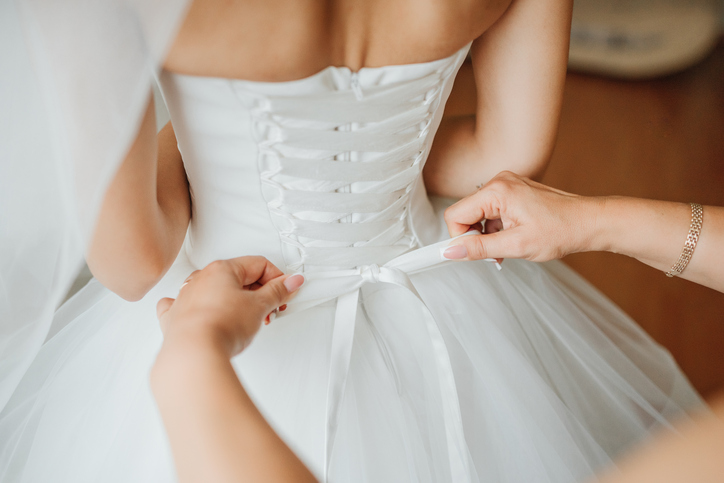 We talked about saving money on your wedding dress, but with those savings you can spending those pounds elsewhere. If you and your partner both commit to buying preloved wedding gear, then you could use those savings to put into your honeymoon fund.
This is a good thing to keep in mind for couples who are looking to prioritise their honeymoon over having the perfect wedding clothes. And you may be surprised at the amazing preloved choices you can find.
If you originally thought a weekend away in Scotland because your budget didn't stretch very far, your wedding clothes savings may let you reconsider that trip to the Maldives after all. Goodbye midges and hello paradise!
Vintage is in
While many brides dream of a crisp, modern dress, others dream of a classic vintage silhouette. For brides who are obsessed with vintage clothes or those who have always appreciated the quality of vintage garments, you must consider a preloved vintage wedding dress. 

You'll find tonnes of choice online or in vintage dress boutiques around the country in a range of styles from varying eras. And seeing as boho weddings are totally in vogue at the moment, why not get a genuine boho wedding dress from the 60s or 70s? You'll be completely on trend and if you're going for a vintage theme then you'll fit right in. You'll love the styles and the quality of vintage wedding dresses.
You could get a designer brand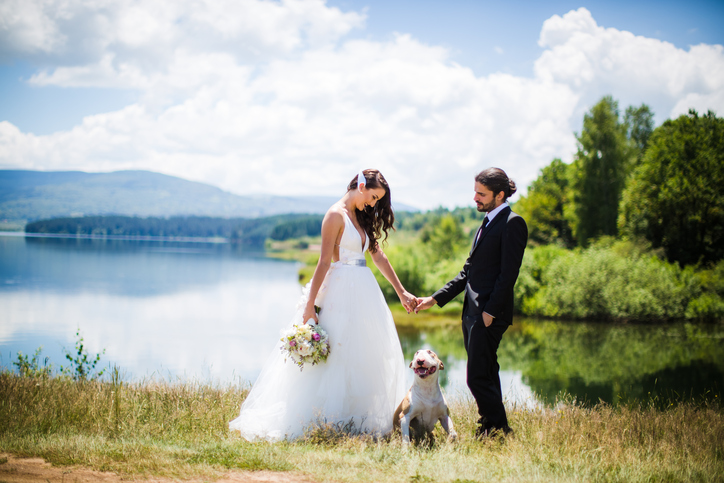 For the majority of brides, a designer wedding dress would be out of the question. The prices of these elaborate, bespoke dresses can be astronomical and completely not in keeping with the average couple's budget. But if you get a preloved wedding dress, then your chances of snagging a designer dress are much higher.
Like with all other types of wedding dress, brides who have bought designer dresses for their weddings may not want to hold onto it. This means that there are a plethora of designer gowns waiting to be resold to lucky brides-to-be. With design and fashion always changing, if you purchase a preloved designer wedding dress that is a few months or a year or so old and therefore classified as 'out of season', you'll likely make even more of saving.