Weddings and wedding dresses go together like, well, weddings and dresses! Ever since Queen Victoria strolled down the aisle in white over 100 years ago, pale, recognisably bridal gowns have been a must-have for women everywhere. In recent years, though, a growing number of brides have been turning their back on convention by going for distinctly non traditional options or turning their back on dresses altogether. Even celebrity brides are getting in on this look, see Solange Knowles and Olivia Palermo for some serious style inspiration. Whether you're keen to find a dress that doesn't fit the bridal mould or want to take a completely different route for your wedding outfit, find our favourite non traditional looks below.

The Jumpsuit
Over the last few years, jumpsuits have been everywhere on our high street so it's no surprise they have stolen our hearts when it comes to bridal wear as well. Choosing a white, ivory, or lace jumpsuit is a way of embracing tradition whilst providing a thoroughly modern twist on the theme. This look can be every bit as glamorous and head turning as a gown with the added benefit of allowing you to throw way more shapes on the dance floor.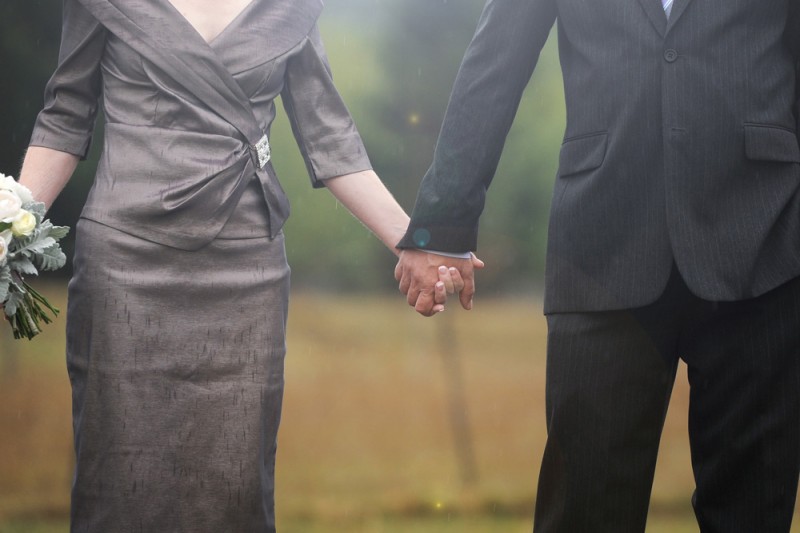 The Separates
A beautiful skirt and top combo can sometimes trump the most elegant dress. This look allows you mix and match colours while creating extra impact on the aisle. If you have found and fallen in love with a skirt, top or even trousers, why not build the rest of your outfit around it? Be bold, be individual, and look utterly beautiful.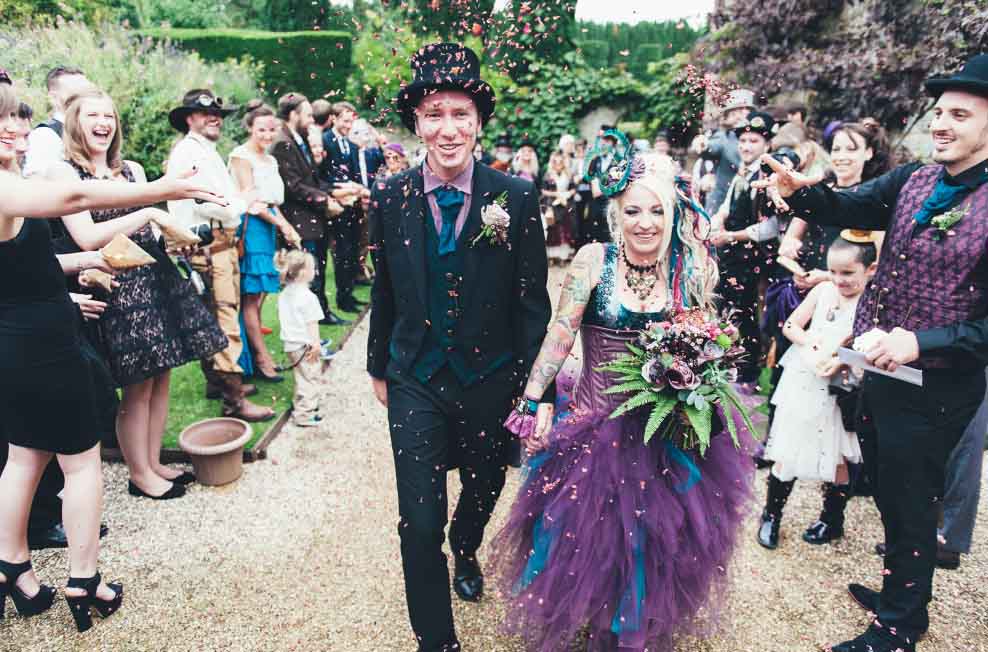 The Colour Pop
Do white and ivory leave you yawning? You're not alone, colour is slowly creeping onto the bridal catwalks and we love it. From stunning ombre dresses to florals and pinks, there are all manner of multi-coloured options out there. You can even be your own something blue. If you have a favourite colour that you just love to wear, embrace it. This is a day for celebrating the things that matter to you.
The Trouser-Suit
Suits and trousers have been a key part of a women's wardrobe for the last 60 or so years, so why are we so nervous about getting married in them? If you love elegant tailoring and classic styling this may be exactly the right look for you. Forget that wedding rulebook, make your own style choices and feel completely yourself on your wedding day.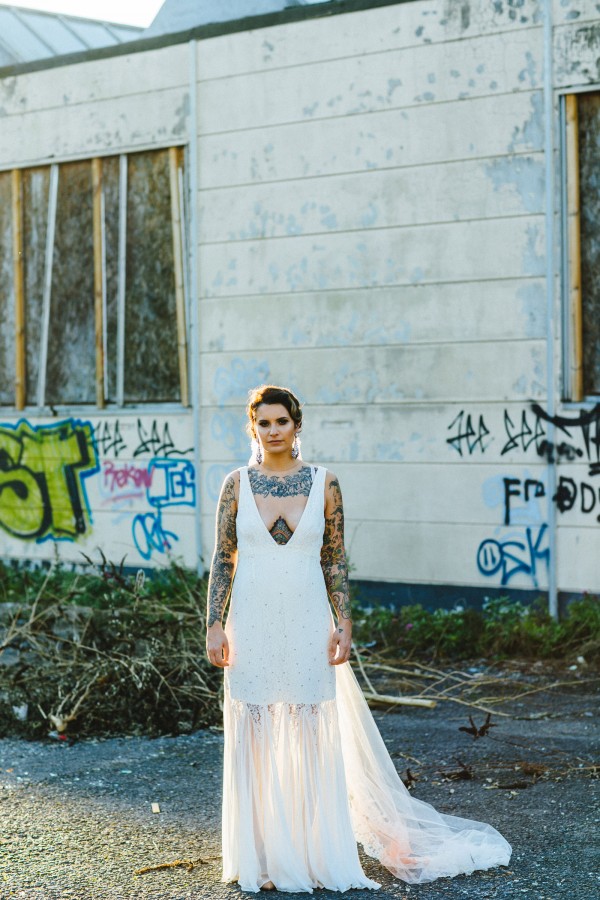 Go Sheer
When Kim Kardashian opted for a semi-sheer wedding dress the internet was watching. Now sheer designs are a confirmed wedding trend and this can be a way of adding a little of the unconventional to your bridal ensemble. This look creates an easy bohemian vibe that translates well to a destination wedding.
Never been a dressy dress kind of a girl? Don't worry, there are plenty of options out there and you get to choose what wedding style means to you. Pick what you love and take as much or little from tradition as you need.